Sponsors



Carlube Triple R for drivers who demand the ultimate performance with maximum protection.

Carlube Triple R synthetic technology bonds to the engine surface reducing friction while maintaining viscosity from extreme cold start conditions to sustained high temperature motorway driving.

Carlube Triple R developed in association with Lotus Motorsport can be used in high output turbocharged engines.

Triple R Road, Rally, Racing - the oil that stays in grade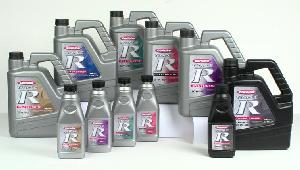 Tetrosyl is a dynamic technology lead marketing company producing innovative products in the car care lubricants, refinishing and DIY markets.
Tetrosyl is proud of its reputation for innovation and creative marketing, resulting from the development of successful new products and product line extensions that provide genuine benefits for consumers and consistent profitable growth for its trading partners.


Carplan, Carlube and Wonder brands have made the Tetrosyl autmotive division the leading car care supplier to national DIY and grocery multiples as well as traditional car care accessory outlets. Visit www.tetrosyl.com for further information.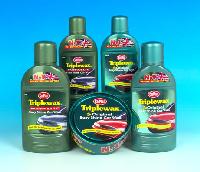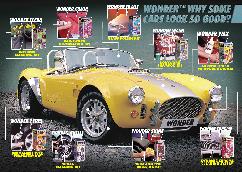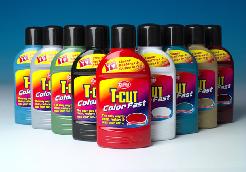 Tetrosyl Limited, Bevis Green Works, Walmersley, Bury, Lancashire, BL9 6RE
Tel: (0161) 764 5981 Fax: (0161) 797 5899 E-Mail:automotive@tetrosyl.com





For product information, please contact:

A1 Motor Stores
A1 House, 3 Peckleton Business Park
Peckleton Common, Leicestershire
Tel: 01455 822000 FAX: 01455 824444
aims@globalnet.co.uk

A1 Motor Stores are the countries leading group of independent automotive parts and accessory retailers.

Call freephone 0800 526510 for details of your nearest store or visit their website www.a1motorstores.co.uk for details of their latest promotions and related information.





For product information, please contact:

Process Systems International Limited
77 Burrows Court
Arbours Wood, Northampton NN3 8JW
Tel: 01604 786828 Fax: 01604 406730

Process Systems International are a global leading supplier of pumps for the oil, chemical and related process industries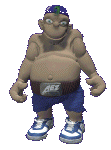 AEZ Wheels UK distributor:

Wheelwright Limited
Unit A
St Michael's Close
Forest Road Estate
Aylesford, Maidstone
Kent ME20 7BU
Tel: 01622 713800 Fax: 01622 713801





NGK Spark Plugs




We would like to welcome the following companies as part of the A1 Motor Stores Associate Sponsorship Programme for the 2001 season.

Many thanks for your support:
MOPROD
WIX FILTERS
RING
CDC ELECTROSPARK
ARMORAL
Also a warm welcome to Goodridge Hoses. Check out their latest hoses on the car. Cool or what - and so light!