General
Home Page
Add a web site
Jeff Bull Swap Meet
Send a News Item
Site Search by Hauser Racing
2015 FIA/FIM schedule
News
Latest News
John Woolfe Racing Event Coverage
OCS Paint Points Standings
Features, Interviews, Tributes
Hulland Homes Blogs Lex 30/03
LA Racing Parts Links
Racers' web sites
Associations, Clubs
Race calendars
Results, Reports, Info
Pictures, Video
Performance Parts, Merchandise
Sponsors
Tracks, Shows
Information
Timing Data
European Bests
Champions' Champions
British Hall of Fame
Editor's Diary
Eurodragster.com FAQ



























Main Event coverage.
22nd May: The Eurodragster.com team are in place at Santa Pod Raceway to bring you all the news and action from the Main Event in association with John Woolfe Racing.

Each day's coverage will consist of frequently-updated reports and results, pit notes, and an end-day photo gallery. We will publish a photo gallery at the end of the day, and the Webster Race Engineering / Nimbus Motorsport webcam will be broadcasting live video and commentary / Nitro FM audio so long as the track is open. Eurodragster.com will be webcasting today (Friday) and tomorrow and then the Trakbak Racing / Track Group Europe Web TV takes over on Sunday (see yesterday's news update).

You can check out our Main Event coverage by clicking here or by clicking on the John Woolfe Racing Event Coverage link on the left hand side of any Eurodragster.com page.

More good news for racers.
22nd May: Eurodragster.com sponsor Anglo American Oil Company Ltd are pleased to announce that they are a contingency partner to Speedgroup which organises the EDRS Championships, marking a further boost to their presence in the drag racing scene in Europe.

Anglo American Oil Company Ltd is the European and Middle-Eastern distributor for Sunoco Race Fuels - the largest manufacturer of race fuels in the world and the official fuel of NHRA and IHRA.

The exciting news is that the rise in popularity and increasing use of the drag racing fuel Sunoco MaxNos has Anglo American Oil Company Ltd to buy in larger quantities, which means that have been able to drop the price of the MaxNos in drums by up to 27%, meaning even better prices for you, the racer!

MaxNos is a 119RON zero oxygen leaded fuel designed for competition engines using nitrous oxide injection systems. It is formulated to achieve a significantly higher specific gravity than other high octane fuels, allowing for maximum fuel flow when used with high volume nitrous oxide systems. The dense nature of this fuel helps guard against lean running conditions that can lead to catastrophic engine damage.

Sunoco MaxNos is available in 25 litre or 200 litre drums costing £114 and £822 (inc VAT) respectively, plus delivery. MaxNos can be bought directly from Anglo American Oil Company Ltd or from a growing number of specialist outlets. Contact Anglo American on 01929 551557 or visit their web site at www.aaoil.co.uk.

Swift snippets.
22nd May: Good luck and stay safe to ex-pat UK Top Alcohol Dragster racer Michael Manners of Eurodragster.com sponsor Cosmo Residences who is contesting this weekend's NHRA Kansas Nationals in Topeka. Qualifying starts today and you can stay in touch courtesy of Drag Race Central at www.dragracecentral.com.

Lizz McCarthy, Kev Charman and the Nitrous Junkie team asked us to say a big Happy 16th Birthday to resident geek, webmaster, and occasional Junior Drag Bike racer Jake Charman. "Ploughing through his GCSE's at the moment, what a way to spend a 16th!", says Lizz. Good luck with the exams Jake and have a great birthday.

Main Event Web TV.
21st May: Trakbak Racing Ltd in association with Track Group Europe are pleased to announce that, following on from the hugely popular Live Web Broadcast at the 2014 European Finals, the cameras will be back at Santa Pod Raceway for the 2015 FIA / FIM Main Event.

The free web broadcast featuring multi camera coverage will commence at 09:00 this Sunday (24th) at and will follow the qualifying and eliminations all the way through to Monday's finals live. Watch all the action wherever you are in the world on-line at www.santapod.co.uk/webtv.

SPR Junior Fun Day now booking.
20th May: Donna Finnegan writes that Santa Pod Raceway's Junior Drag Racing Fun Day returns on Wednesday 26th August:


The Junior Fun Day celebrates the next generation of Junior racers and allows them to bask in the limelight and showcase Junior Drag Racing to the crowds. The success of this event continues to grow each year with just over 4,500 spectators attending in 2014.

For the third year running, Junior racers can take advantage of free race entry to this event. The entry form for the Junior Fun Day can be downloaded at www.santapod.co.uk/forms/JDR15_EntryForm.pdf or can be collected from the Signing On office at this weekend's Main Event. Forms should be returned to Darren Prentice at Santa Pod Raceway.

As the day is aimed squarely at families and children, Santa Pod has chosen another local children's charity to work alongside for the third year. Emily's Star, based in Milton Keynes, was founded to raise awareness of Trisomy 18 (Edwards Syndrome) and to provide neonatal unit boxes to hospitals in the UK for babies born prematurely or underweight. For more information on Emily's Star, visit www.emilysstar.co.uk. Voluntary donations from racers would be appreciated.

Aidee does Blackpool.

20th May: Smax Smith got in touch from Canada to bring us up to date with the exploits of the Ant Hill Mob:

Three weeks ago, after the snow finally bogged off, we took our alky Funny Car to the Canadian Heritage Warplane Museum (which has one of the only two remaining intact Lancaster bombers) for show'n'shine and a fire-up. Apart from the usual couple of leaks we put the car in the trailer and figured we were ready for the first round of the NDRA Championships this past weekend.

It felt wierd not thrashing the night before a race and finishing prep at the track but we rolled into Toronto Motorsports Park on Friday night, unloaded then partied 'til the wee hours. Saturday morning we got up to more fuel leaks etc but finally fired it up - it didn't sound great, the usual checks revealed all A-OK though so we sent Aidan out for his first qualifier. Nice burnout but the car seemed lazy and not really locking up then the bottom pulley broke and shut the car off coasting to a 7.4 at only 145 mph. Dam! Still we qualified fourth but the strip down revealed my old blower had picked up at the back of the case and did bit of damage, also our cam timing was off and those who do this know it can be a real pain sometimes! I went around the pits but no one had a blower to loan or sell or knew of one close by, so we stripped ours and figured it could be repaired but it was Saturday night on a holiday weekend (it's Queen Victorias birthday and the Brits don't celebrate it). So I called my friend on Barry Paton's team who had worked on my blower - he told me it was getting tired - and he promptly jumped in his car and drove to the track to see it! Mark and Aaron of Paton's team went to my house and grabbed my spare SS1 endplate and seals and, as Paton has a blower lathe, machined other plate and rotors and retimed etc then drove back to the track to drop it off at 2:00 am when my youngest boy Azzy was DJing at the Black Cat pub built on the startline and got the Ant Hill Mob two cases of beer instead of wages... anyway I digress!

The Paton boys then drove home and came back next day to watch Aidee race... awesome, I just can't believe that happened. In the first round we got World Champion Rob Atchinson who ran a 5.90 but our car was still lazy and not locking up even after twenty grams more clutch weight. Aidee ran almost 200 mph but only one chute opened and then the carbon brakes failed so he went barrelling into the sand. All was OK and I asked if he had his bucket n spade with him! The Racepak revealed that the motor was not revving over 8000 rpm so we have an issue with the MSD 20 Points Box. More clutch weight and a new box will send us deep into the sixes for sure.



New crew Jordan and Josh did a great job on the top end and didn't complain that we had a major strip down and six hours of cleaning After aidee's trip to the beach. Jake as always did us proud on the bottom end and Aidee did the clutch like he does on our Top Fuel team.

The Funny Car is now ready for the second round on 10th July, I will also be driving the Top Fueller at same meeting and then tajing it to the IHRA meet at Grand Bend on 26th June. Good luck to all of my fellow racers at the Main Event.

You can check out an interview with Smax at youtu.be/5-6EiBwouMs.

Swift snippets.

20th May: The latest spy picture to arrive at the offices of Eurodragster.com came with no words. If you know more, or if you would like to send your own spy picture, then drop us a line at eurodragster.com@btinternet.com.

Blown-alcohol altered racer Dave Grabham would be pleased to hear from any Pro Mod or Top Methanol team fitting new rubber for the Main Event who might have a pair of part-worn 34.5 x 17 x 16 slicks for sale. "We can collect from Santa Pod on Sunday", says Dave. If you can help then please E-Mail dopeya35@gmail.com.

Main Event Perfect Awards.
20th May: This weekend's Main Event at Santa Pod Raceway is the latest event in this season's Eurodragster.com Perfect Awards Scheme. £100 is on offer for perfect performance.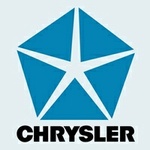 This weekend's Eurodragster.com/Bad Habit Racing Perfect Light Award has been reset to £50 after it was won by Super Comp racer Andy Williams at the Hillingdon Speed and Spares APIRA Springspeed Nationals. The money will be paid in cash to the first racer this weekend to record a Reaction Time of 0.000 seconds. The Perfect Light Award is available to racers in all classes during qualifying and eliminations, but will only be awarded for the first Perfect Light of the event. If not won this weekend then the Award will be increased to £75 for the SPRC Summernationals at Santa Pod Raceway; if it is won then it will be reset to £50 for the SPRC Summernationals. The Perfect Light Award is presented in association with Bad Habit Racing (Cath and Tig Napier, Pro ET).

Decals are not mandatory for the Perfect Light Award but we would appreciate it if Eurodragster.com decals are carried. Eurodragster.com decals will be available in the Signing On office or from the Eurodragster.com office in Race Control (entry via Spectator Bank side stairs only).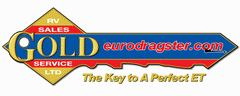 This weekend's Eurodragster.com/Gold RV Perfect ET Award has been reset to £50 after it was won by Super Pro ET racer Rick Cooke at the Hillingdon Speed and Spares APIRA Springspeed Nationals. The money will be paid in cash to the first racer this weekend to run an ET to the thousandth of a second on dial-in or index. The Perfect ET Award is available this weekend during qualifying or eliminations in Super Pro ET, Pro ET, Super Comp, Super Gas, Super Street and Lucas Oil Junior Dragster (eliminations only), but will only be awarded for the first Perfect Run of the event. If not won this weekend then the Award will be increased to £75 for the SPRC Summernationals at Santa Pod Raceway; if it is won then it will be reset to £50 for the SPRC Summernationals. The Perfect ET Award is presented in association with RV sales and service specialists Gold RV. For more details about the services which Gold RV can provide see Derek Flynn or visit www.goldrv.co.uk.

To be eligible to collect the Perfect ET Award, racers are required to carry decals, one on each side of the vehicle. If you pull this weekend's first Perfect ET but are not carrying decals then there will be no discussion; we will not pay out and the next person to pull a Perfect ET will get the money assuming that they are carrying decals. Decals will be available in the Signing On office from tomorrow (Thursday).

Web site updates.
20th May: Bike photo-journalist and all-round top bloke Steve Moxley's report on the Festival of Power is now showing on the Eat My Ink web site at www.eatmyink.com; to see Steve's report scroll down on the lower centre frame. Also just posted, this time on the ACU web site, are Steve's report of the Hillingdon Speed and Spares APIRA Springspeed Nationals and a Main Event preview. You can check these out at www.acu.org.uk. Moxey has asked us to thank everyone who got in touch to wish him well after his recent bout of ill-health.

Graham Rennie tells us that American Auto Mags have the latest edition of Elapsed Times in stock now. Full details and ordering at www.americanautomags.com.

What better place to start a Championship than at Tierp Arena, writes Remco Scheelings. This world class racing facility will host the first round of the EDRS Pro Nordic Motorcycle Championship on 4th-7th June. The state of the art all concrete drag strip holds almost all European records and the NHRA style facility is one of a kind in Europe. You can read more on the on the EDRS Pro Nordic Motorcycle Championship web site at www.edrspro.com.

Want to RWYB at Dragstalgia?
18th May: James Forster of Santa Pod Raceway has been in touch with an important message for those wishing to take part in the Run What You Brung sessions at Dragstalgia at Santa Pod Raceway on 10th-12th July:

Due to the increasing popularity of Dragstalgia, and to ensure that all entrants are in the spirit of the event (pre-1980s only), new for 2015 the RWYB spaces for Saturday and Sunday are by invitation only. To apply for these sessions, please E-Mail 2015@dragstalgia.co.uk with details about your vehicle, current PB, an image, and preferred day. You must apply for a space before Monday 1st June. Spaces will become available to successful applicants on that date and we already have more applications than spaces so we will sell out instantly.

On Friday 10th July, RWYB takes place between 12:00 and 19:00 with no race classes – pre-booking is welcome, but not compulsory for this session as it won't sell out.

Show and Shirts.
18th May: UK Super Pro ET racer Laura Turburville writes that Turboville Racing are ready and waiting for the FIA Main Event, with some new sponsors helping them to do what they love for another great season:



We are excited to announce the next step in our partnership with quality car care brand Kleen Freaks, the finest car detailing products and all natural waxes handmade in the UK.  As we are official trading partners with Kleen Freaks, their products will be available to buy from the Turboville Racing pit from the Main Event onwards. You can find us in the Pro Mod pit area with Swiss team Trouble Racing over the coming race weekend. As orders are already flying out, if you wish to purchase certain products you can arrange to guarantee your order in advance by messaging myself, Ian or the Turboville Racing Facebook page prior to the event.

We are also excited to announce that we have teamed up with longtime friend and sponsor Nefarious Pinstriping to create some awesome new team T-Shirts, which will be available to buy from our pit area from the Main Event.

We look forward to seeing you all at the track for another great race. Live updates from the team will be posted to our Facebook page throughout the event.

Wicktor's win.
18th May: Further to yesterday's news item, Trevor Langfield of Eurodragster.com sponsor Wizard of Nos writes that Sweden's Mats Wicktor took the Top Doorslammer win at the Malmö Open #1 yesterday despite being outnumbered by quicker blower cars:

At the start of the day Mats had hopes of at least giving the quicker guys a good run for their money, and was more than happy to come away with an outright win. During his report to me after the final, he stated that he got down the track under full power, and that he posted a new PB in every round. He especially attributes these achievements to the smoothness and refinement of adjustability of the Wizard of NOS Revo power delivery.

Mats didn't post the quickest times in the class by far this weekend (being 0.3 seconds slower than the quickest blown car) and luck was certainly on his side, for a change, but he was definitely the most consistent. Although he was still a good way off the quicker cars, it should also be kept in mind that he is still just starting to understand what the car wants and needs to achieve quicker ETs so he is still using very soft and modest power levels, which all bodes well for much better results in future.

This weekend Mats has effectively beaten four or five other nitrous cars, all of which have multiple kits, as well as the blown and turbocharged cars, with just a single WoN Revo progressive system. All of us at WoN would like to congratulate Mats on his outstanding achievement and thank him for his continued faith in the superiority of the WoN Revo system over the archaic US nitrous kits.

Swift snippets.
18th May: If your trip to Santa Pod Raceway this weekend includes the Dartford Crossing then please note that there are no longer tollbooths; number plare recognition technology is now in use at the Crossing and you must either pay in advance or by midnight the next day. Charges only apply for crossing between between 06:00 and 22:00. For more information check out www.gov.uk/pay-dartford-crossing-charge.

Finland's Tero Laukkanen (Pro Modified) and Sweden's Robert Karlsson (Pro Stock Bike) are late additions to the entry list for this weekend's Main Event at Santa Pod Raceway. You can check out the full official entry list by clicking here or by clicking on the John Woolfe Racing Event Coverage link on the left hand side of any Eurodragster.com page.

Web site updates.
18th May: If after the weekend's John Woolfe Racing-sponsored event coverage you have the appetite for more pictures then Eurodragster.com News Editor Tog has uploaded his complete set of pictures from Santa Pod Raceway to his personal web site at eurodragster.smugmug.com.

Cal Look Days / Test Weekend coverage.
17th May: Eurodragster.com are in place at Santa Pod Raceway to bring you the action from this weekend's Cal Look Drag Day, Run What You Brung and Peak Performance Day in association with John Woolfe Racing.

We are publishing a photo gallery at the end of each day, and the Webster Race Engineering / Nimbus Motorsport webcam will be broadcasting live video and trackside audio so long as the track is open.

Click here to check out our Test Weekend coverage or click on the John Woolfe Racing Event Coverage link on the left hand side of any Eurodragster.com page.

Attention nitrous Pro Mod teams.
17th May: Geoff Martin of the UK's Tech Crew has been in touch with an important message for nitrous Pro Modified racers:

It has been noticed that some of the nitrous Pro Mod Cars do not comply with Pro Mod FIA 9.2 Fire Extinguisher regulations. Because they have a Pro Stock-type Electrimotion shut-off, it is mandatory to fit a pneumatic cylinder, pressurised by the fire system which will activate a master kill switch if the fire system is activated.

I would advise the six nitrous Pro Mod teams at Santa Pod next weekend to ensure that this is fitted.

Changes pay off for Vegter.
17th May: Remco Scheelings writes that a lot of work has been done over the last few months at the workshop of The Netherlands' David Vegter and the Vegter Pro Mod Racing team:

The first test runs made clear that the team did a great job which is a good reason for David and his team to look forward to next weekend when the lights turn green at the Main Event at Santa Pod Raceway.

Last year David was runner-up at the NitrOlympX at Hockenheim, semi-finalist at the European Finals at Santa Pod, and finished seventh in the highly rated FIA European Pro Modified Championship. When Vegter Pro Mod Racing took the '67 Camaro apart at the end of last season, it was loud and clear the car suffered had severe damage after all tyre shakes. Many parts had to be replaced and the Camaro went to Andy Robinson Race Cars for some major repairs. Autoschade Harteveld was responsible for a fresh new paint job, and when the engine came back from Post & Dros Racing Engines & Parts the team started to rebuild their Pro Mod. There are no changes to the engine this season, but instead of the traditional clutch Vegter Pro Mod Racing will run a converter this season. The big advantages of a converter are less maintenance between rounds, more consistency in performance, better reaction times, and it is easier to adjust the car is easier to adjust to track conditions. In the States, Pro Mods with converters already broke many records. So it's a matter of consistency and speed.



A converter also needs a different car set-up so to find that, to see if all adjustments to the car paid off, and to be well prepared for the start of the FIA European Championships Vegter Pro Mod Racing travelled to Malmö in early May to test the new combination. Jim Salemi, the American chassis builder,accompanied the team during these first test David started with a 4.19 second eighth, the next run was a 4.14, and he ended the day with a 4.09/280 kmh, results with which the team were really happy and a boost for their confidence with only a few weeks to go to the Main Event.

But there was more work to do for Vegter Pro Mod Racing this winter, and this was another challenge successfully completed, After many years, at the end of last season main sponsor MPM Oil decided to stop their involvement in drag racing and go for other marketing opportunities. Vegter Pro Mod Racing had to look for other partners and found them in WVB Holland and Sonic Equipment, the well-known specialist in professional hand tools and trolley systems, quality automotive repair tools and related products. Post & Dros Racing Engines & Parts and HKR Techniek stayed with the team. Oil and lubricants will come from MPM again and, although less prominent, that name will also be on the Camaro again. Athough still black and blue, the car looks completely different now.

Brothers Martijn and Arjan Jansen and Gijs Visser are still part of the crew. Willem van Balen is new to the team. Egbert Dros and Ronald Tissen will be with the team when extra help is needed. So Vegter Pro Mod Racing is ready for the first round of the FIA European Championship.

Wicktor's PB.
17th May: Trevor Langfield of Eurodragster.com sponsor Wizard of Nos writes that after years or more of being plagued by one problem or another, in particular a lack of power which has now been traced to a faulty MSD ignition system, Swedish Pro Modified racer Mats Wicktor is finally back on track and in contention at Malmö this weekend:

For two years plus Mats has struggled to overcome problems with just about every part of his car and as a consequence he is at pains to express that the only major part of his combination which has not everfailed him is his Wizard of NOS Revo system. Now that he's sorted the latest of his problems, the faulty MSD unit which has been limiting his power for at least the last eighteen months, he's at last able to use some of the mighty power of the awesome WoN Revo system and in so doing has posted a new Personal Best over the eighth mile of 4.14 seconds.

Mats also stresses that the combination is still a long way from optimum settings as he's still only using 70% of half of the full potential of the Revo system, along with very soft delivery rates and overly safe timing settings. When Mats first bought the unique WoN Revo nitrous system, he set himself the target of proving that one such system could outperform three, four or even five five other kits on his car and now, at last, he can really set about doing that.

Mats is qualified seventh in a field where he is outnumbered by blown cars, but he's intending to up the Revopower a little and see if he can mix it with the quickest of them today. Everyone at WoN wishes Mats all the best of luck today.

Swift snippets.
16th May: Please note that the provisional Saturday and Sunday running orders for next week's Main Event have been amended, specifically Super Comp and Super Gas sessions. You can take a look at the amended running orders by clicking here or by clicking on the John Woolfe Racing Event Coverage link on the left hand side of any Eurodragster.com page. Printed copies will be available in Signing On.

Mum and Dad have asked us to say a big Happy 21st Birthday for today (Saturday) and good luck with Duncan Micallef's team to Krister Kirk. Krister is spending this weekend at Santa Pod working on the Rune Fjeld Motorsport Top Fuel Dragster operation which to us seems the ideal way to celebrate your birthday. Have a great day Krister.

Web site updates.
16th May: The Mad Welshman has updated his Flickr site with pictures from the Hillingdon Speed and Spares APIRA Springspeed Nationals at Shakespeare County Raceway. You can check out Mad's pictures at www.flickr.com/photos/the_madwelshman.

Rikard Gustafsson was in a class of his own in Funny Bike. His 6.36 seconds at Santa Pod is still unchallenged and with his Funny Bike the Swede was, more often than they wanted, too fast for the Top Fuel Bikes he had to face. But this season the turbo wizard will enter unknown territory - nitro - as Gustafsson will début a brand new Top Fuel Bike of his own. You can read more in Remco Scheelings' latest report on the EDRS Pro Nordic Motorcycle Championship web site at www.edrspro.com.

Main Event racer update.
15th May: Many thanks to Ian Marshall of Santa Pod Racers Club for forwarding us details of the arrangements for next week's Main Event at Santa Pod Raceway.

Thursday 21st May
08:00 Gates open
10:00 Signing On office opens
10:30 Scrutineering commences for cars (no specific order)
20:00 Signing On office closes

Friday 22nd May
07:00 Signing On office opens (Signing on order)
07:00 Scrutineering commences for Sportsman cars (Scrutineering order)
09:00 Scrutineering commences for Pro bikes (Signing on and scrutineering order)
09:30 Track open for Sportsman qualifying
12:10 Scrutineering commences for Pro cars (Signing on and scrutineering order)

Saturday 23rd May
07:00 Signing On office opens
07:00 Scrutineering commences for cars
09:00 Scrutineering commences for Pro bikes (Signing on and scrutineering order)
09:30 Track open for qualifying

Sunday 24th May
08:00 Signing On office opens
08:00 Scrutineering commences
09:30 Track open for qualifying and Sportsman eliminations

Monday 25th May
09:30 Track open for eliminations

Friday's, Saturday's and Sunday's provisional running orders are now available and can be checked out by clicking here or by clicking on the John Woolfe Racing Event Coverage link on the left hand side of any Eurodragster.com page. Please note that these running orders are subject to change due to weather or track conditions or for any other reason deemed necessary by race officials. Monday's running order will be available from Signing On on Sunday evening and Monday morning.

Please remember the curfew: no race vehicle motors are to be started before 09:00 or after 21:00. Breach of curfew can result (and has resulted - Ed) in exclusion from the meeting. If going to scrutineering before 09:00 then please tow or push, do not drive.

SPRC would appreciate it if UK racers have their bank sort code and account number with them so that winnings can be paid directly into their accounts by Bacs the day after the event. Cheques will still be available to those who would prefer them, however SPRC would prefer to use Bacs as bank charges are lower and racers will receive their money sooner.

2015 DHRA calendar.
15th May: Kees van der Meij writes that the Dutch Hot Rod Association has the honour of organising the event to celebrate forty years of drag racing at Drachten Airfield as part of their 2015 calendar:

20th-21st June: DHRA Internationals, Drachten (40th Anniversary party)
4th-5th July: DHRA Main Event, Drachten
15th-16th August: DHRA Nationals, Drachten

Kees adds that Pro ET will be run at all three races as it is now officially a Dutch KNAF Champiponship class.

You can enter at www.dhra.nl/?page_id=763 or order tickets at dhra.avayo.nl/?locale=nl. Tickets are €50 for a race or racer ticket or €25 for a crew ticket.

If you have any queries then please E-Mail inschrijving@dhra.nl.

Swift snippets.

15th May: The latest spy picture to arrive at the offices of Eurodragster.com (right) came with no words. If you know more, or if you would like to send your own spy picture, then drop us a line at eurodragster.com@btinternet.com.

Springspeed Nationals SE review.
15th May: Round 2 of the Topspeed Automotive Street Eliminator series took place at the Hillingdon Speed and Spares APIRA Springspeed Nationals at Shakespeare County Raceway. Ben Barnwell writes:

A great entry for Street Eliminator at Shakespeare County Raceway with a total of nine cars entered and qualified, and another meeting with four rounds of racing meant lots of points on offer for all the drivers. Over the three day Bank Holiday weekend we were scheduled for six qualifiers on Saturday and Sunday before the Cruise on Sunday evening. Unfortunately the weather set in for some of the weekend, however all classes managed to get four rounds of qualifying and all rounds of eliminations.


With everyone set up and ready to run Saturday morning came around and the weather was cloudy, but most importantly dry, which meant qualifying would begin at 10:00 am. Street Eliminator, near the bottom of the running order, had some time to see what was happening on track and get prepared for Q1. The conditions were very cold and tricky to tune to so most drivers opted for a slower tune to try to get down the track. Only Martin Smith missed qualifying on Saturday due to having new a turbo configuration and wanting to get some base tuning done before heading down the track. Stu Williams and Gary Gooding in the two Supras both had a bit of sideways action around the 100 foot mark however both got down in respectable times for the conditions, Stu with a 8.812/170.88 and Gary a 9.718/161.42. Jon Webster came around in the always impressive Mercury Comet but unfortunately struggled for traction off the line and did not want to push too hard on the cold track running through with a 10.285/148.15. Mark Todd took the number one qualifier spot after the first round with an 8.524/176.37 opting for a strategy of using a high powered tune and driving down the track with as little throttle as possible which seemed to work well. In the second round of qualifying there was an unfortunate tag of the barrier for Gary Gooding, luckily he and the car were pretty okay, cosmetic damage for the Supra but Gary was out with a vengeance for the next qualifying round. No improvements in the second round apart from a small improvement for Mats Andersson in the stunning Volvo, a 10.073/143.43. Only Jon Webster and Martin Smith were not out in Q2.


Onto Sunday morning and unfortunately the weather was against us, much to the disappointment of Team Extreme's Martin Smith who was desperate to get the car down the track having found a base tune on Saturday. After the track had been dried it was not long before the running order reached Street Eliminator, Martin was in the running with a strong nine-second pass on the new set-up. Al Williamson made a big gain moving into the number two spot with an 8.700/163.37 whist Andy Bond and Mats Andersson were both into the nines and moving up the ladder. Matt Smith moved into number five with a 9.141/163.08. Much to everyone's delight a fourth qualifier was called shortly after everyone had returned. The big movers in the final round were Gary Gooding and Martin Smith as they paired against each other, Gary into number two with an 8.610/169.68 and Martin into number four with an 8.810/174.22, the speed really showed what the GTR will be capable of. Alan Williamson put in a very nice driving job as he saved the Howlin Hauler from an extremely sideways moment.

Onto the Cruise and with everyone qualified there was an hour's warning for all competitors to get ready and meet at the gates. Unfortunately the rain had really set in and the conditions were horrendous, but as all the cars are street legal this doesn't stop us! As we cruised towards the first checkpoint, the petrol station, Stu had a very sketchy moment in the Supra but gathered up well and continued. Everyone filled the tanks with at least the required eight litres of fuel, and headed onto the hot start - a part of the Cruise in which the cars are parked up for approximately five minutes to allow the heat to really soak into the engine, and then are required to start up within the two minute allocation. Truly demonstrating how reliable these cars are, all started and headed towards the gates. After twenty miles all the cars made it through SCR's gates under their own steam and qualified setting up for a good days racing on the Monday. We understand that Paul 'Oz' Wright of Shakey Sound enjoyed his cruise in Mark Todd's GTO.

After all drivers had qualified we presented the On the Bottle Random Qualifier Award, a cash prize and t-shirt on offer for anyone who qualified with the name being pulled out of the hat. This round's winner was Stu Williams.


Race day came around and all competitors were re-scrutineered and had a major clean-up of the cars following the Cruise. Our first round of eliminations was at 11:50 am, and the nine-car Pro elimination ladder is a strange one as it means that the ideal place to qualify is number three as there are a few bye runs. Up first was Matt Smith in the Escort and the 2014 Champion Stu Williams in the Supra, an upset as Stu blew the tyres away at the hit and Matt in the ever consistent Escort stormed another low nine- second pass to take the win. Martin Smith and Andy Bond up next and a little bit of race craft coming into play as the pair waited for each other to burn out for some time, an unusual site when the Tree dropped as deadly consistent 0.0 light racer Andy got tree'd by Martin, with the GTR on one Martin never looked back and took the win with another strong eight second pass at 178 mph! Jon Webster and Gary Gooding was set to be a close race to watch as both are normally very capable of running seven-second passes. Jon and Gary both encountered wheelspin but Jon got it gathered up a fraction quicker and took the win with his first eight-second run of the weekend, an 8.419/166.24. Unfortunately both Gary and Jon went up in smoke as they crossed the finish line, Jon's turning out to be quite serious. After a short track clean up Al Williamson stormed an 8.522/165.40 to beat Mats Andersson. Mark Todd was on a bye run after getting the number one qualifying spot, quickest pass of the weekend an 8.287/188.85 did nicely.

Onto the second round of qualifying which came very quickly after the first, the SCR crew really working hard to get through the order. Up first Mark Todd against Matt Smith which turned out to be the closest race of the weekend, Matt cutting a 0.003 light made life hard for Mark who had to play catch up, the GTO just edging the Escort at the end. Although he lost, Matt was made up and said that was the best race he had ever had, and to boot pulled the best reaction in Street Eliminator eliminations for years. Al Williamson in the Howlin Hauler took on Martin Smith in the second race which was always going to be one to watch, Al taking the win with an 8.453/164.97 a PB at SCR. Martin had unfortunately blown the tyres away about two hundred feet out, but a good first weekend with the new set-up and Martin is looking forward to a bit of testing before the Main Event. Jon Webster on a bye run staged for points as the engine damage had turned out to be worse than first thought.

In round three of eliminations Al Williamson took a well-deserved bye run into the final with a 8.798/160.97, and Mark Todd took the win over Jon Webster as Jon only staged for points. Mark ran an 8.671/185.09 giving him lane choice in the final.


The final came around and Street Eliminator were the first pair. Al was really on his game recording the best average reaction times of the weekend pulled a 0.006 light to Marks 0.05, but unfortunately for Al it was all over at half-track as the GTO was on for the first seven-second pass of the weekend and a new Street Eliminator track speed record. Mark ran 7.936/192.99 to Al's 8.553/163.61. A great weekend for all under some tricky conditions, well done to Mark on the win, and Al on the runner up. Also a big well done to Tim Stanbury who won Pro ET and announced he had entered Drag Week 2015 a dream for most of the Street Eliminator drivers - the true test of the fastest street cars from around the world held in America, Street Eliminator wish you and your crew all the best Tim.

A huge thank you to Shakespeare County Raceway for being up against the weather all weekend and still getting through the order. We all look forward to Round 1 of the FIA Championship next weekend as we welcome back Steve Neimantas sporting some impressive new parts on the Bentley and hopefully a fixed Beetle of Richard Merriman!

On behalf of the class I would like to say a big thank you to our class sponsors to whom we are very grateful: Topspeed Automotive, Custom Car magazine, RPM magazine, Webster Race Engineering, Serck Motorsport, Insane Creations, AW Upholstery, Quartermile High / Zeon TV, Matt Woods Photography, On The Bottle and Eurodragster.com, all of whom can be found on our web site at www.streeteliminator.com. If you would like to become a class sponsor please contact us via the web site and we can discuss the options.

Top Gas Round 1 review.

15th May: Herman Jolink writes that the first round of thr 2015 European Top Gas Series took place this past weekend on the quarter-mile concrete track at Hoskovice in the Czech Republic. A small amount of rain did not prevent five qualifying sessions and full eliminations:

Final qualifying:
Fredrick Schack DK on 2622 V-Twin 8.350, had some problems with his bike changing lanes and a terminal speed of only 210 kmh
Herman Jolink NL on Ducati 1198 RS (1266) 8.433/255.83, three runs in the 8.4s and points for the highest terminal speed of 255.96 kmh
Frank Heitmann D on 2622 V-Twin 8.451/247, some 8.4 runs
Lars Andersen DK on 2622 V-Twin (ex-Cord Albers) 9.001/204. In his first run Lars hit the eighth and quarter mile reflectors with his right foot which went all the colours of the rainbow. On advice from Herman he put his foot in cold water for one hour. The team were very happy with the Personal Best ET
Gert Caspari D on 2400 V-Twin with mechanical turbo and fuel injection 9.271/254.26. On an 11.277/137.53 the front and back cylinder head gasket went out
Chris van Nimmen B on 2622 V-Twin with Hawai frame with a six-speed gearbox, went from third to sixth gear 9.573/228.53. The rear wheel's bolt holes were found to be oval but with some Czech help the van Nimmen team put it right
Peter Niklas D on 2580 V-Twin with a three-speed gearbox from the USA  11.052/183 and 11.177/208
Christian Bruhn D did not qualify, a holed piston and damaged crankcase on his Honda 10000 Turbo SP.

Eliminations round 1: Schack 9.313/146 .68 bye; Andersen 9.066/207 bye as Caspari had broken his engine; Jolink 8.786/249 beat Niklas 11.052/183; Heitmann had a broken starter motor, a lot of people tried to help but they couldn't fire the bike up; van Nimmen broke. Semi finals: Schack 8.089/201 beat Andersen  9.442/183, Andersen's RT 0.077 and Schack's 0.375;  Jolink 8.525/252.65 kmh bye.

Final: Herman Jolink 8.433/252.96 beat Frederick Schack 8.278/210. Reactions Jolink 0.006 and Schack 0.301, Jolink was 0.0006 seconds ahead of Schack over the finish line so a very very close race (about 3.50 centimetres - Ed).

A very good job by organiser Yvona Kneblova and her team. Czech TV were there and recorded an interview with Herman Jolink.

Top Gas points:
Jolink NL 695
Schack DK  580
Andersen DK  450
Heitmann D 360
Caspari D 340
van Nimmen B  330 
Niklas  D  320
Bruhn D  300
The next round takes place at Bechyne in the Czech Republic on 29th-31st May.

Post & Dros ready to serve.
15th May: Many thanks to Remco Scheelings for the following profile of Eurodragster.com sponsor Post & Dros:

State of the art equipment to guarantee in-house production of all orders, and parts in stock from the best available brands: that's Post & Dros Racing Engines & Parts. This, in combination with tailor-made solutions and first class service mean that, even after twenty five years, Post & Dros are still on top in building, tuning and overhauling engines. Post & Dros have stepped up to the next level by becoming the European import agent for MSD and Racepak and providing on-track service for these leading brands at major European drag races.



In 2014, celebrating their twenty fifth anniversary, Post & Dros Racing Engines & Parts moved over to a new facility three times larger. They had to do so as the company, founded by Egbert Dros and Johannes Post, grew so fast the last few years that they couldn't handle the increasing number of machines, equipment, products and parts which they had to keep in stock.

Post & Dros Racing Engines & Parts primarily focuses on building, tuning and overhauling engines, and the machining of engine parts such as cylinder heads, blocks and crankshafts. From their start Post & Dros worked with American engine blocks, specialising in racing engines for tractor pulling, drag racing and Stock Car Formula 1. Although American motors are still their core business, Post & Dros also works with non-American engines and streetcars and has customers in drifting. Even piston engines for aircraft are an open book for Post & Dros nowadays.



Post & Dros uses different types of state of the art computer-controlled machines and equipment so all work can be done in-house. From CNC milling, resurfacing, valve seating replacement and machining cylinder heads, honing and line boring engine blocks, balancing and grinding crankshafts, to boring and honing connecting rods and supercharger overhaul, Post & Dros has the right state of the art equipment. Like the two owners, all three employees have many years of experience in the branch and in the motorsports which Post & Dros serves. Of course Post & Dros also assembles brand new engine combinations and their experience is invaluable.



Post & Dros also supplies leading brands like Racepak (data logging), MSD (ignitions), Manton, Edelbrock, Molinari, CP-Carillo, Felpro, Russel, Waterman and many more. All versions and sizes are in stock, and with frequent direct supply from the manufacturer, immediate delivery is guaranteed. As the official European import agency for MSD and Racepak, Post & Dros has all original test facilities to test, service, check or repair so that parts don't have to be sent to the USA anymore. Even Racepak data loggers can be programmed. Dick Koster is in charge of all MSD and Racepak business and he will be at all FIA European Drag Racing Championship races for services and consultancy. Parts will be available and orders can be delivered to the race track.

It is clear that even after twenty five years in the business, Post & Dros Racing Engines & Parts has plenty of new ideas and is ready for a bright future. For more information about Post & Dros Racing Engines & Parts visit www.post-en-dros.nl.

FAO race teams driving to the UK.
14th May: Ian Marshall has been in touch with the following important message for race teams visiting the UK from continental Europe for next week's Main Event and subsequent races:

Following details passed on from Robin Grice and further investigations with the UK Government, would all non-UK teams please note the following:

With effect from April 2014 the UK has applied a levy to all trucks and vehicles weighing over 12,000 Kg (12 tonnes) and not registered in the UK. The levy of up to £10 per day, depending on the vehicle configuration, is payable only for the days on which the vehicle is on public roads, not for the days on which you are parked on private land at Santa Pod or elsewhere.

I have checked this information with the government body and they have confirmed that the above is correct.

Drivers can pay the fee at all ports in the UK and at various service stations situated around UK and French ports. Alternately you can pay the levy on-line.

Click here for information including link to multi-lingual documents and a direct link to on-line payment.

Click here for an information leaflet (PDF format, English language).

Please take the time to check both links and ensure that you are issued with the reference number required. If you are stopped and you have not paid the levy then you may be fined £300.

Win fuel with Santa Pod and VP.
14th May: Santa Pod Raceway and Eurodragster.com sponsor LA Racing Parts have teamed up to offer Super Pro ET and Super Comp racers the chance to win free VP fuel.

The winners in Super Pro ET and Super Comp at the Main Event, SPRC Summernationals, FIA European Finals and UK National Finals will be awarded a nineteen-litre drum of any VP Racing Fuel. To be eligible, you'll need to be using any VP race fuel in your race car at the event, and the fuel must have been purchased through any of Santa Pod's merchandise outlets either on-site or on-line: proof of purchase, either from the Garage Pod Shop or on-line, must be produced to claim your VP Racing Fuel voucher which can then be redeemed directly in the Garage Pod Shop.  VP Racing Fuels decals, available in Santa Pod's Signing On office, must also be displayed on both sides of the car. Good luck to all those entered.

In whichever class you race, don't forget to reserve your order for VP Racing Fuel in plenty of time for next week's FIA Main Event. All advertised product lines are currently in stock. To order, visit Santa Pod Raceway's on-line shop at www.santapodshop.com/garage/race-fuel and your VP fuel will be ready and waiting in the Garage Pod Shop when you arrive at the track.

The Beast sees Red.

14th May: After four seasons as lubricant sponsor and technical adviser for Sweden's Per Bengtsson and the Beast Supertwin team, Red Line Oil have announced a primary sponsorship of the fearsome bike for the next two seasons.

"We have supported Per Bengtsson and the Beast team since 2011 with our Red Line Synthetic 70 WT Nitro Drag Race Oil both on the European drag racing scene as well as in the United States during the Manufacturers Cup Finals" says Bert Jareblom, owner of Red Line Oils' Scandinavian agency. "We see great potential in the team's approach both on and off the race track and the unique nitro-powered parallel twin engine is a perfect example of the tough environment our Red Line Synthetic Oil is designed to withstand". Bert adds that racers can find a limited assortment of Red Line Oil products in the team's pit area during all races this season.

"We are looking forward to the coming two seasons running with Red Line Oils, the best lubricant products on the market", says team owner Per Bengtsson. "Our ambition is to create a marketing tool around the unique and powerful Beast parallel twin bike with which we will work together with invited guests both at the races as well as at sponsor events."

Per and the team will be testing at the Malmö Open at Malmö Raceway theis weekend before their season début the the Tierp Internationals at Tierp Arena on 4th-7th June. The new Red Line Oil paint scheme designed by long time partner Löörs will be sure to catch spectators' eyes.

For more information and a race schedule visit the Beast website at www.bentec.net.

Joosten misses Main Event.
14th May: A frustrated Robert Joosten writes that the team did everything in their power, but that Pro Dutch Racing has to withdraw from the Main Event as their brand new '71 Plymouth Barracuda Pro Mod will not be in Europe in time:


After a six-week delay in the harbour, the Cuda is finally on its way, but now a tropical storm has caused an extra four days' delay and the car will be in Antwerp, Belgium on 23rd May - exactly the day on which the Pro Mods will have their first round of qualifying at Santa Pod.

At the end of the 2014 season Pro Dutch Racing sold their Camaro to Sweden and bought a one of a kind '71 Plymouth Barracuda in the States. We wanted to be back in the Championship race and the state of the art Cuda was exactly the car we were looking for. The Cuda was built by Tim McAmis Race Cars a few years ago and although Troy Critchley made a few very successful test runs with it, the Cuda has never been used in races. After Joosten bought the Cuda, the car went to Jeff Hoskins to give it a stunning Peter Walters designed (airbrush) paint job. Next stop was Jerry Haas Race Cars, where the car was finished and updated with the latest safety equipment. Everything seemed to be perfectly on time to ship the car to the Netherlands, do make final adjustments in the team's workshop, hold an official presentation for sponsors, and travel to England for the Main Event and even do some testing.

Completely unexpectedly the easiest part of the whole operation, and the only part of it upon which Pro Dutch Racing had no influence, ended up being the most difficult aspect: to ship the Cuda to Europe. Almost everything went wrong with paperwork and the company responsible for shipping the car. To cut a long story short, the car was in the harbour for almost five weeks! At last the cargo vessel left last Monday for arrival in Antwerp on 19th May. The team had organised everything to work around the clock to make the car race-ready in two days, and to catch the last possible ferry to Santa Pod. But on Wednesday I got the message that tropical storm Anna forced the company decide to change their plans.

Call it Murphy's law, but this is too much even for Pro Dutch Racing and makes it impossible for me to take part in the first round of the FIA European Pro Modified Championship. The Cuda will now have its first outing in two weeks at Tierp Arena.

Swift snippets.
14th May: Finnish Supertwin racer Asko Määtt&auml tells us that Baldie's 60th Anniversary Tour commences this weekend at Motopark Raceway. Baldie will be testing tomorrow (Friday) and then racing in the Finnish Championships on Saturday and Sunday. You will be able to stay in touch on the Baldie Racing Facebook page.

Back to the Main Event and advance ticket bookings at discounted price close at 17:00 tomorrow. To order your Main Event tickets visit www.santapod.com.

Two webcasts will be on offer this weekend. Our buddy Sten Brunnström tells us that a webcast of the Malmö Open will commence at 17:00 UK / 18:00 European tomorrow (Friday) and then from 09:00 UK / 10:00 European on Saturday and Sunday. Eurodragster.com's Webster Race Engineering / Nimbus Motorsport webcam will be broadcasting from the Cal Look Drag Day / Run What You Brung at Santa Pod on Saturday and from the Cal Look Drag Day / Peak Performance Day on Sunday for the start of our Main Event build-up. In both cases we will post Home Page links when broadcasts commence.

Editor's note: We have a backlog of news with which we will catch up on tomorrow's update. Please keep the news coming to news@eurodragster.com.

SPR racer grandstand tickets.
13th May: Donna Finnegan of Santa Pod Raceway has been in touch with a reminder that racers can purchase half-price grandstand tickets at next week's FIA / FIM Main Event and September's FIA / FIM European Finals:

This is strictly for teams entered in these events. Tickets can be purchased by each crew member at the grandstand kiosk at the event - each crew member must show their racer admission ticket at the time of purchase. Seats are subject to availability at the time of purchase and disputes will not be entered into.

We hope that this goodwill gesture will go some way to assisting the needs of the teams.

California comes to Santa Pod.

13th May: Preparations are well advanced for the 2015 Cal Look Drag Day which takes place at Santa Pod Raceway this Saturday and Sunday (16th-17th). The event is supported by racing and Cal Look Clubs alike and the organisers are looking forward to welcoming along many of the quickest Flat Four Hot VWs from the UK and Europe. Rich writes:

The California Look Drag Day is a drag racing event based around the spirit of 1960s and 1970s California, surrounded by fire-breathing air-cooled race cars and Cal Lookers. Racing is open to Flat Four VW-powered vehicles capable of completing the quarter mile in less than 15.99 seconds. Spectators are welcome to come and enjoy the atmosphere.

This event is aimed at the true petrolheads of the VW scene. The camaraderie of fellow racers and the roar of the Flat Four is the entertainment, dressing up is strictly limited to race suits and helmets. Any dancing which takes place does so inside the vehicle and involves a steering wheel and an attempt to launch in a straight line. We are pleased to announce that every racer who runs a 15.99 or quicker ET in their air-cooled VW over the weekend will get a free goody bag and T-Shirt, so that you can look cool while polishing your car! This is made possible thanks to the support of our sponsors - Aircooled Performance, AirKraft, Autohaus Dolby Klassiker, Bears Motorsport, Deadline Paint and Body, DTH Classic and Performance Workshop, Julianhunt.net, Kraftwerk Automotive, Air Monkeys and Hayburner - and because the Cal Look Drag Day event is not only strictly air-cooled Flat Four VW it's also strictly non-profit. There will also be prizes on offer for several race categories chosen to give everyone a chance, even those who break.

Forgot to bring the stove, the ketchup or the baps? No problem because the Cal Look Drag Day is all about the racers and we want to make sure that you are fully fuelled-up and ready to do battle. That's why every air-cooled 15.99 or quicker racer will be invited to breakfast between 7:00 am and 9:00 am on Sunday morning, to be treated to a free caffeine boost and a warm bacon bap to help soak up any remaining beer from the night before.

You can find out more at ukdragday.blogspot.co.uk or on the event's Facebook page.

Swift snippets.
13th May: Thanks to our own Simon for passing us the post-Hillingdon Speed and Spares APIRA Springspeed Nationals points standings in the APIRA Club Championships. You can check out the APIRA points on our OCS Paint-sponsored Points Standings page by clicking here or by clicking on the OCS Paint Points Standings link on the left-hand side of any Eurodragster.com page.

Best wishes to our good buddy and photo-journalist Steve Moxley who was taken ill just before the Springspeed Nationals but who tells us that he will be at the Main Event. That's great news, carry on getting well Moxey.

McBride books for BDRHoF Gala.

12th May: The VIP guest list for the 2015 British Drag Racing Hall of Fame Gala Awards Dinner at the Savill Court Hotel, Windsor Great Park, on 21st November just keeps on growing. Following on from announcements about the attendance of American drag racing legends Waterbed Fred Miller, Bob Muravez, Ron Hope and Bruce Larson, the BDRHoF is excited to confirm that fourteen-time Top Fuel Bike Champion and World Record holder Larry 'Spiderman' McBride has booked his flights and tickets. You would have to go back to the 1970s to be in the company of so many American drag racing legends at a UK event.

It takes a special type of individual to throw a leg over a 240-mph plus, nitro-guzzling Top Fuel Bike. As the Elder Statesman of Top Fuel Bike racing, Larry has been piloting these frightening machines for thirty seven years, starting before he was able to legally drink a beer.

'Blue' has been Larry's beloved Puma-powered Top Fuel Motorcycle for the past twenty one seasons. A regular five-second runner, there may be no more legendary or accomplished piece of equipment in Drag Bike. Blue was the first motorcycle to reach the five second zone, it currently holds the North American Tlapsed Time record  at 5.76 seconds and it has utterly dominated the Top Fuel Motorcycle class for the past fifteen years. But the McBrides – Larry and brother Steve – have a new, state-of-the-art motorcycle nearing completion so a fresh chapter in the story may be about to fire up.

Although they both work on the bike, Steve was always the builder with Larry the rider. But it wasn't always drag racing. It started with Go Karts and then Motocross and drag dirt bike racing. In 1980 Larry was hired by Danny Johnson, who had recently crashed in California, to ride his supercharged four-cylinder Kawasaki at Indianapolis. Larry had never ridden or seen the bike before arriving at the track but he qualified number four in the first ever six-second motorcycle field. He went on to become the first to run under the 6.50-second elapsed time barrier, setting the record of 6.49 seconds in 1991 - a mark that would not be broken for three years.

It was at Indy that Larry picked up his 'Spiderman' nickname. The bikes weren't quite as long as today's machines and as a tall man he moved around on the bike. The announcer at Indy said "This guy moves around on the bike like Spiderman". Over the years Larry has added to the image until he admits it is now out of control, but he has remained one of the quickest, fastest and most successful Top Fuel Drag Bike riders in the world.

The McBride brothers operate Cycle Specialists in Newport News, Virginia, a performance motorcycle shop where they build and maintain their Championship-winning rides. In addition to Harley-Davidsons and import 'hop ups', they specialise in preparing Yamaha FJ-1200 engines for the legends race car series. Over recent years, like Big Daddy Don Garlits, they have been working with electric motors and batteries developing an Electric Drag Bike in association with Lawless Industries and TV reality show subjects Orange County Chopper Rocket. They have already cut a 6.94-second quarter mile time at 201.37 mph – two firsts for an electric-powered vehicle. You can take a look at a video of a run in 2010 on YouTube.


Talking about his forthcoming trip to the UK in November, Larry said "I'm pleased to say that my brother Steve will be joining me on this trip along with my friend Connie Miller. We're really looking forward to meeting up with some old friends in the UK. And something I am honoured to be able to do at the BDRHoF Gala Awards Dinner is pay an on-stage tribute to my old buddy, UK Top Fuel Bike racer Brian Johnson. I was so shocked when I heard about his sudden passing. He wasn't just well known in Europe but a big star in the USA. In 1984 he became IDBA Champion beating the likes of Sam Wills, Elmer Trett and me on the way. He was a true World Champion but he didn't stop there. In 1991 he set a world record time of 6.61 seconds and in 1999 he took the AMA/Prostar World Finals at Gainesville with a 6.292 at 227 mph. Top Fuel Drag Bike riders throughout the world feel his loss because Brian was family and we miss him."

BDRHoF Chairman Stu Bradbury says "It's great to know that Larry is joining the list of American drag racing legends attending the Gala Awards Dinner in November, and particularly poignant in the year that we lost our own two-wheeled superstar Brian Johnson. Larry's presence will enable us to celebrate Brian's life in some style. I think he would have liked that."

Ticket prices for the Gala Dinner will remain as last year at £60 per person. Corporate tables of ten are available at £580. Room prices also remain as last year, £99 for double and £79 for single including breakfast. Complimentary use of swimming pool, sauna, steam room, jacuzzi, and free car parking are also part of the package. For advance booking of Gala Dinner tickets contact britishdrhof@aol.com or telephone Stu Bradbury on 01933 279102. No deposits will be required until the summer but when other plans come together this will again be an early sell-out event.

For room bookings call the Savill Court Hotel on 01784 472000 quoting Hall of Fame dinner 21st November.

Swift snippets.

12th May: Nervous Nick writes that Jungle Pat put together the collage at right of Stuart Mitchell's pictures of the Gasser Circus. The Wait Is Nearly Over refers to the up and coming Gasser Circus race season which kicks off at Gary's Picnic / Yanks Weekend at Shakespeare County Raceway on 23rd May, with qualifying taking place over the Saturday and Sunday and eliminations on the Monday. Nick says that the roster of Gassers signing up to race is steadily growing, with fifteen of last year's contenders confirmed and three new Gassers ready to start 'Racing The Dream'.

Many thanks to Yvonne Tramm and our own Simon for passing us the post-Hillingdon Speed and Spares APIRA Springspeed Nationals points standings in the UK National Drag Racing Championships. You can check out the points on our OCS Paint-sponsored Points Standings page by clicking here or by clicking on the OCS Paint Points Standings link on the left-hand side of any Eurodragster.com page. If you don't see the updated points when you load a class' page then please do Ctrl and R before assuming a problem. APIRA points will follow shortly.

Web site updates.

12th May: Chris Eyre has updated the European Nostalgia Funny Car web site with a brief write-up and pictures from the Festival of Power at Santa Pod Raceway. You can check out Chris' work at euronostalgiafunnycar.jimdo.com. "The next outing for the NFCC will be the SPRC Summernationals", says Chris. "Will we see Apache take a win light over Chaos? Will Chaos be back in the 6.12s or better? Fingers crossed as it was a fantastic show, hopefully see you all there!"

Event entry update.
11th May: Tomorrow (Tuesday 12th) is the last day for standard-priced entry to the Tierp Internationals, which takes place at Tierp Arena on 4th-7th June. Entry forms and Supplementary Regulations are available at www.dragracing.eu; please note that if you are planning to enter the event then you should register on the Drivers Registration page so that you can provide pitting and other information. If you have already registered and your information is up-to-date then you can go directly to the event entry page at www.dragracing.eu/event_details.asp?id=237.

Entry is open for an APIRA Club Championship round of 8.50 Bike, 9.50 Bike and National Association of Supertwins classes which takes place at Shakespeare County Raceway's Public Track Weekend / NASC / Gary's Picnic on 23rd-25th May. You can download entry forms from the SCR web site at www.shakespearecountyraceway.com.

Entry is also open for the Championship rounds of VW Pro, VW Sportsman and Outlaw Anglia which take place at Volkslife at Shakespeare County Raceway on 6th-7th June. Again you can download entry forms from the SCR web site at www.shakespearecountyraceway.com.

Loud and proud for SCR.
11th May: The Shakespeare County Camaro proudly joined the line up of dragsters and assorted machinery whose owners kindly donated their free time to put on a tidy display at Drayton Manor Theme Park for this weekend's 23rd NASC Neil's Spring Nationals. Camaro owner Martin writes:

Despite grey skies and a chilly wind (thanks for the loan of the coats Mark!) the turnout was respectable and had a relaxed atmosphere, consistent with previous years shows. In addition to the regular rows of showgoers, Yanks, Hot Rods etc gathered on the show field, the public were also treated to a fine line-up of Wild Bunch race cars, all regulars at Shakespeare County Raceway. Mark and the Limited Funz Drag Team were in attendance with the Ball Breaker car, the Junior Dragster of young Harley Coulsell, the Twitchin Tot Rod, the Wrathchild slingshot and a rather nice '40s Hot Rod (sorry guys I didn't get the make, Plymouth?).



Announcements were made that the cars would be fired up in true cacklefest style and onlookers hurriedly made there way from the show field over to the race display area. The cars were duly fired up, drawing even more onlookers and put on a fine 'loud and proud' demonstration, exciting those watching as the cars took turns revving their engines. After the demonstration, many questions about the cars and drag racing in general were pitched at the team, which Mark and the gang patiently answered with much enthusiasm.

The whole gang was involved and some very nice young ladies from the team were eagerly handing out race event leaflets for Shakey to all and sundry. Some new converts to our sport were gained today as a result of the display and they told us that they cant wait to attend Shakey in the future as a result of the teams efforts. Bonus! Thanks again to all those who helped out.

On the College team.
11th May: Ian Turburville says that big things are happening in the Bloodlines Racing camp and at the Turboville Speed Shop for 2015:


There is a lot of big news to come but for now the news is that Julie Braskett of Bloodlines covered the expenses of racing the True Blood car at Easter and the Main Event, with Laura once again braving the wild drive in the slingshot whilst we sort out Julie's licence dilemma. At the Festival of Power Laura jumped from the bottom of the ladder to #3 qualifier winning her the bucket prize from the Super Pro ET Sponsorship Scheme, definitely the best class in Sportsman racing. Unfortunately the magneto drive sheared in the burnout on Laura's first elimination, which she was destined to win as her opponent had broken, so that was the end of that weekend. Bracket racing a slingshot dragster with no electronics, no auto-shift and no transbrake, in a period car which launches wheels-up every time, is no mean task! Big thanks to Cristian for all the help in diagnosing the problem.

There will be an announcement about the new team direction after the Main Event but for now the big news is that Bloodlines are racing in partnership with Central College Nottingham. Central College is a huge faculty spread across Nottingham, offering a big and diverse range of courses with top-of-the-range facilities. The college has a very impressive Automotive course and a state-of-the-art Engineering course, both widely used by individuals, industry and training groups. Being local to Turboville Racing means that the Bloodlines dragsters can be made available to the College students in exhibitions, demonstrations and lectures about the sport of drag racing including the mechanical and engineering aspects. Groups of students will also be able to take advantage of Santa Pod's group pit tours and talks at various events. The car will be their centrepiece at the Notts Auto Show at Wollaton Park on 31st May, in the shadow of 'Wayne Manor' from the Batman movie! You will see the College branding on all the Bloodlines Racing cars from now on and the College prospectus will be available from us. You can check out the College at www.centralnottingham.ac.uk.

Please come by and say hi at the Main Event at Santa Pod Raceway, which includes Laura's birthday! You will find us in the Pro Modified pits with Swiss racer Marcus Hilt and the Punisher race team. Special, exclusive race goodies will also be available there!

Another announcement is imminent so stay tuned to Eurodragster.com. You can also follow Turboville Racing on Facebook.

Courtesy of his sponsor...

11th May: UK Super Pro ET racer Simon Gough's trailer has a great new look courtesy of sponsor LAS Motorhomes, about whom he wrote this encomium:

After using other so-called motorhome service companies we found that people who know nothing about the work in which they trade are not the people to help you; they are simply there to help themselves to your hard-earned money. That was until we met John from LAS Motorhomes. After using LAS for two years and sparking a relationship with John and his wife, we found that he was just like other people we know and call friends.

At the start of 2014 I asked John if he wanted to sponsor me, the answer straight away was Yes. So John and his family came to every event supporting us. For 2015 I wanted to thank john for all that he does for us and his willingness to help out wherever he can. I said to John he can plaster the lorry and the car with the details for LAS Motorhomes and here it is nearly all completed.

So to all racers who own American motorhomes and use them for racing these people are at Junction 15 on the M1, twelve mins from Santa Pod. You couldn't get any closer. They are there to help and the quality of their service is second to none. We all know how hard it is money-wise to support our racing year in year out, but we're all hooked on this drag racing thing and if we can save some money by going to the right people then we should share that information with others. So if it's a service, a new roof, a complete interior or an MOT, LAS Motorhomes are the people to get in touch with. It made sense to us and it will to you.

Swift snippets.
11th May: Terje Håkensbakken says that Norwegian Supertwin racer Trond Høiberget will have a new motor in the Spirit of Toten this season. The engine is a Rolfstad Pro Drag Racing item with a capacity of 3.2 litres which was machined by Steinar Oppheim from drawings by RDP. The motor was started for the first time at Gardermoen on Saturday and Trond declared himself very satisfied. The bike will carry new colours this season and will be run in the Nordic Championships.



Staying on two wheels, Ian King tells us that the latest ACU UK Drag Bike Championship points are now available on the King Racing web site at www.kingracing.com.

Testing, testing.
11th May: Racers wanting to test before the Main Event have a few opportunities left before the first pair fires up at Santa Pod Raceway on Friday week.

Having hosted a test last week Sweden's Malmö Raceway is hosting the Malmö Open #1 this Friday to Sunday (15th-17th). You can find out more at www.malmoraceway.se. A webcast will be available at www.malmoraceway.se/webbtv.

Santa Pod Raceway will be hosting a Run What You Brung on Saturday (16th) and a Peak Performance Day on Sunday (17th). Both events are open to all although to maximise track time entry to the Peak Performance Day is limited and so advance entry (available at a discount) is recommended. For more information on both events check out www.rwyb.com. Eurodragster.com plan a Webster Race Engineering / Nimbus Motorsport webcast on both days.

Santa Pod Raceway will also host a Pro Peak Performance Test and Tune Day on Thursday 21st, the day before the race. This event is open to racers on the Main Event entry list and again advance entry is recommended. More information at www.rwyb.com.

To-do list cleared!
11th May: Never one for dragging things out, UK Wild Bunch racer Darryl Howells decided to get his to-do board cleared in a single weekend as the jolly pilot of the DASH Racing Chemical Reaction slingshot made a welcome return to the hot seat at last weekend's Hillingdon Speed and Spares APIRA Springspeed Nationals at Shakespeare County Raceway. Sarah Howells writes:


Back at the 2013 UK National Finals the car suffered that all-too-common engine expiration experience when the 350 Small Block Chevy let go on the burnout of the night time qualifier. The blow came just as we had finally got a handle on the injection set up running a best ET of 9.38. It took a while and some head scratching to gather parts for the rebuild but we eventually turned to a local genius for help. His name?! Um... well, to us he is just Dave – American Dave! A short while later our 383 SBC was born but by then it was too late for 2014 so we sat and watched as the clock ticked into 2015. We pondered whether to run at Festival of Power but decided to sit it out and, wait for it, continue with our commitment of fostering a Canine Partner labrador through his fifteen weeks of advanced training. We will be raising funds for this amazing charity later on in the year so stay tuned!

Technically I should have been driving the beautiful Black Pig slingshot at this event too but owners Steve and Lesley Field of Fieldcraft Fabrication graciously stepped aside to allow full focus to be laid at the slicks of Chemical Reaction. The icing on the cake was the return to the track of Bernie and Terri Nicholas, the previous owners of the Destiny Angel altered which I used to drive, after a seven-year work assignment in Norway. It was already looking to be one of the best weekends ever and we hadn't even got on the track yet!

There was much deliberation which dial in to set for the first run on Saturday – who knew what the car / driver would do! I was harshly, and quite rightly, shouted down for the suggestion of a 10.00 but we decided on 9.75 which Darryl promptly blew out the water running a 9.73 on a checkout pass. My first trackside leap measured 0.6 metres for those who were watching! The team excitedly checked through the engine to ensure everything was still good to go and waited for the second qualifier which came in the shape of a 9.29/147... a PB ET and speed run. In the same round of Wild Bunch, Sir Bob Hawkins ran 203.42 mph. It was an amazing run! Congratulations to Bob, Tom, Dave and Linda.

Sunday dawned and contrary to our forecast it was warm! Historically the car has always preferred warm weather and that day was no exception, new engine or not! The third qualifying run was Darryl's first eight-second run, an 8.96 and the crew went bananas! The fourth run was an even better 8.82 and that's the number written on the (now empty) celebratory champagne bottle. We were on a high and absolutely chuffed to bits.


We managed to qualify fourth in the Wild Bunch and were drawn against Alan Loten in the Paranoia altered. The launch was lary to say the least but both racers were off their dial-in. Somehow Darryl managed to take the win and advance to round two where he met Dick Sharp and the formidable Dorset Horn. We had been matching up with these guys during qualifying. Whilst we wondered what to dial in, we heard the best reason for a heads up race ever: the Dorset Horn Crew Chief announced that they had run out of chalk so couldn't change from the 8.88 already on the board! We already had that number on the board so heads-up we went! Chemical Reaction tried to stamp some authority over Darryl on the launch and as a result dropped her laundry for all to see from the sixty foot marker. With the parachute fully deployed we thought it was all over but Darryl kept the faith and more importantly kept his foot firmly in and, by virtue of a better reaction, edged the win. We couldn't believe our luck.

The final came and we were up against Phil James in Rampage, the winner of the last event. Phil opted for a 9.45 dial-in whilst Darryl would be chasing with an 8.90. The lights came down, Phil went red and Darryl took the win with a 9.02 and PB speed of 151.31 mph. The crew went wild... but not all of us had clocked the speed! Wild Bunch Race Co-ordinator Claire Meaddows revealed that little golden nugget on our return to the pits. My leap of joy was just short of the moon, some have said! Darryl's first official 150+ mph run. Get in!

What a weekend! As always there are a host of people to thank, not least Jen of Yawning Cat Photography and Tog for all the fabulous photographic memories and Eurodragster.com for the awesome event coverage (Thanks, you're welcome - Ed). The list goes something like this... Steve and Lesley Field of Fieldcraft Fabrication - you have been utterly amazing, patient beyond words and just wickedly brilliant; Bernie and Terri Nicholas – it was just fabulous that you were with us this weekend, it made it perfect; Ed Yates and the Dogs Bollocks team – gone for now, but not forgotten; Limited Funz Racing – because you are worth it, all of you; American Dave – you've been awesome and yes the guarantee is out now; Bob Lees – our Powerglide specialist and so reliable; Lee Patrick – the talent behind our paintwork, stickers? Not on your nelly, it's all paint; Lisa Rumble – our number one fan whose commitment and dedication is boundless; Ashley Webb (Happy 18th Birthday!); Andy Clifford and Rachel Hibbard – our temporary forever crew who are always there for us. One last special mention and that's to 'our' Claire. You never cease to amaze us Claire, if it was possible you were nearly as excited as Sarah when that first eight came up - not quite, but very nearly! Thanks to all of the Wild Bunch (and some Wild Bunch exiles in Pro ET) for their support and to the track commentators - thanks for all the amazing shout outs Barry - marshals and event organisers for all their hard work. See you all in a few weeks to hopefully do it all again. PS: Congratulations also to Cliff Griffin on the Outlaw Anglia win – fantastic to watch as always.

Springspeed Nationals JDB review.
16th April: Thanks to Lizz McCarthy for passing on the Junior Drag Bike racers' accounts of the Hillingdon Speed and Spares APIRA Springspeed Nationals:

LOUIS DAVIES JBP1: After a successful test weekend weeks weeks before I set the dial in to a safe time of 9.90 after running low tens and very high nines all weekend. Getting back used to the tree I did a 0.236 reaction time and ran a 10.045 at 63.11 mph which on the first round put me first. Q2 After the first pass I raised the dial in to 9.95, with a reaction of 0.16542 I ran a 10.095 at 63.11 mph which put me in second after Stacey Reed got closer to her dial in. Q3 First run of Sunday and I dialled in a 9.90 again with a 0.153 reaction time I broke out with a 9.882 at 65.98 mph. Q4 After lowering the dial in to 9.85 I got a reaction of 0.157 and ran a 9.862 which put me back into first which was very good.

E1 As race day dawned I woke up fresh getting straight into my leathers and dialling in a 9.85 with a bye and with a tailwind ran a 9.89 at 64.38 mph going through to be against Blade Dummer in the next round. E2 with Blade and he was dialled in at 9.30 which meant he had to wait on the line so I dialled in a 9.80 just to be safe and then with the fear of him sneaking up on me I didn't roll off enough and broke at with a 9.78

Thanks to all the crew who helped this weekend also great company with Team Gipp and a huge thanks goes out to Rene van den Berg and Eurol for continuing their sponsorship this year also Dave Brader at Caveman Creations for the qualifying trophies. And a huge congratulations to Jack Shook and Stacey Reed for getting to the final.

BLADE DUMMER JBM2: Well another meet on the new bike, finally finished. We had a mixed weekend starting Saturday making observed runs (new bike), so my first run on the bike was a 9.34 at 73.48mph with a massive wheelspin. So Dad took the rev limiter down and made another good pass... that was it though as the track warmed up we kept bogging down on the line and we couldn't sort it even upping the launch. But Liam Holgate and Louis both broke out in our elimination runs so ended up in the semis against Stacey.

Once again the bike bogged off the line. I did recover it but left too much to do. Well done Stacey. The final was great to watch - real close and Jack Shook took the win.

Thanks to Dad for all the hours he's put in, Herm for the frame and build and all the late nights Simon Holgate for giving up a whole weekend to sort the gremlins out, Magic Bullet Fuel Additives and On the Bottle. Thanks to all the crew at Shakey for a great weekend. As always see you all soon!


STACEY REED JBP4: I know I say this every meeting but that really was amazing! Two days qualifying? I'm loving that! For a while I was qualified first with a 9.71 on a 9.64 but then Louis bumped me down to second. I also managed to race two out of the four qualifiers with Jasmine Cordelle which was a bonus. I also managed to get super close to my PB of 9.33 with a 9.35 at 72 mph.

Eliminations came around and in the first round I had newbie Will Pickering. I dialled a 9.64 and ran a 10.04. A big well done to Will for his first meeting! Next round I had a bye. I dialled a 9.54 and ran a 9.71. Then I met Blade. I dialled a 9.66 and ran a 10.03.

By this time I was a little bit excited... I was in the final! It was between Jack and I and we were both pretty eager to win! I dialled a 9.66 and Jack dialled a 9.60 so it was tight! The best part was that we both broke out. The thought of backing off didn't even come into mind ha ha. We both ended up breaking out and running a 9.44 which was crazy! A massive well done to Jack Jack, that was a great race! But next time I won't let you win.

A massive thank you to Shakey for getting us in so many passes, to Dragbike.com, to King Racing, Eurodragster.com, to Dave Brader for making the qualifying trophies and last but not least to Lizz for all the jobs you do for us Juniors! Never knew I'd be coming home with three trophies! See you next meeting.

LIAM HOLGATE JBM5: I was looking forward to this event to meet up with my friends again. We turned up late on Friday so we couldn't get scrutineered or signed on so it was going to be an early start on Saturday. We were up early on Saturday and got scrutineered and signed on. We had a long wait for our first qualifying round I was against Louis and it was cold, I always struggle for grip when it's cold so didn't know what ET to set so I decided to run at 9.99. The bike felt good and didn't wheel spin hardly at all and ran a 9.85 at 65.79 mph and broke out! Next run I was against Blade and set my ET to 9.75, hoping to be a bit more consistent but it was getting colder and I ran a 10.27 at 58.21 mph. I had a lot of wheelspin off the line and had problems with the air shifter at the top end but still qualified. Sunday was a lot warmer so we were hoping for a lot more grip and we had a strong tailwind so were hoping for some good times so we set a 9.35 ET. I was against Louis again, no wheelspin this time but still had problems with the air shifter going into top gear so went through the finish in third again. Dad was going to have to fix it ready for the next round. Next run was against Stacey. Dad had sorted the air shifter so was hoping for a good run, I staged but crept forward and pulled it back out of stage so redlit.

First round of eliminations I was against Blade. I set an ET of 9.70. I staged and went before Blade who'd set an ET of 9.30. The bike launched and didn't miss a beat. Unfortunately I broke out but wasn't too upset as I had just set my new PB at 9.17 at 63.38mph. I had a great weekend and can't wait to see every one next time around.

Thank you to the Shakey Crew for a great weekend, Dragbike.com, Eurodragster.com and King Racing for their support, and publishing our press releases that Lizz sorts out for us.

JASMINE CORDELLE JBP6: Had good night's sleep at home before racing began on Saturday (advantage of living only twenty minutes away). Saturday morning weather wasn't too bad, there was a few showers through the day but got two qualifiers done. First qualifier I dialled in 8.50 had a gentle run to get in the swing of things again and ran a 9.44. Second qualifier I dialled in 8.90 and ran 9.1 at the end of the day I was third qualifier. Sunday morning I dialled in 8.80 and ran 8.75 there was strong winds going up the track. Then third qualifier I dialled in 8.70 but ran a 9.10 at the end of all the qualifying I was fourth.

Monday morning, it's race day! I had Alfie Udall first round and we were both running similar times so I knew it would be a close race all the way up to the finish line. The track was hot and sticky on Monday so I only did small burnouts. I dialled in 8.70 and Alfie dialled in 8.90 we both broke out as we were side by side and we both weren't going to back off. I ran 8.65 (new PB), Alfie ran 8.70. I took the win as Alfie had a bigger break out, well done Alfie it was a great race. Second round I had Jack, I dialled in 8.60 and Jack dialled in 9.84 but I broke out and ran 8.57. Jack also broke out but just slightly as he ran 9.82. Another new PB for me but well done Jack for winning the event and Stacey for coming second! Summernationals (next event) will be a good break as all my GCSEs will be over!

ALFIE UDALL JBP7: What a brill meeting! This was my second weekend riding on the new RD chassis. On the first day of qualifying we managed to get two runs in. We didn't know what I was going to run so I dialled in 8.0 and unfortunately the bike was misfiring really badly so I ran a 9.6. On the second round of qualifying hoping that we sorted the problem out it started misfiring again but I ran my first ever eight! It was 8.9 seconds. I was so happy. On the next day of qualifying I ran an 8.8 with no misfiring which I was happy about! On my final run of qualifying I ran an 8.9 again which was good! I dialled in 8.0 the whole time.

Now it was the day of eliminations and I had Jasmine. We both ran the same kind of times. I dialled in 8.9 seconds and ran 8.7 it was a close race to the finish line we were neck and neck the whole way but unfortunately I broke out! Well done to Jasmine for taking the win I wasn't massively sad because I managed to get a new PB run down the track. I had a great weekend overall and well done to Jack for taking the win and Stacey for runner up.

I'd also like to thank my Dad and the Colliers for a great weekend and I'm already thinking about the next meeting!

WILL PICKERING JB12: My first weekend riding my drag bike was very fun and exciting. I was very nervous at first, but everyone from my crew, the track marshals and the other Junior drag racers and their parents... oh and mum helped me with my nerves. I can't wait to be on the track again.


JACK SHOOK JBM15: This was my first time racing and first event at shakey so I was fairly nervous going into the first qualifying session. Q1 - dialled in a 9.90 and ran a 10.18. Q2 - dialled in a 9.90 again but the bike wheelied which bogged the bike making me run a 10.42. Q3 - there was no improve and got bumped to #7. Q4 - we decided to dialled in a 9.60 as it was a strong tail wind and ran a 9.71 at 70.75 mph which was my first 70 mph run on the bike.

Got up Monday morning with lots of sunshine. Unfortunately Jordan's bike blew up the previous day meaning I had a bye in the first round. I appointed Jordan as Crew Chief due to his experience in winning eliminations. We decided to dial in a 9.84 with the help of Dad. I ran a 9.842 which is the closest I had got to my dial in by a large margin. Round - 2 I drew Jasmine Cordelle, she fortunately broke out meaning I took the win! Semi-finals I had been given a bye through to the finals. Finals - I had to race Stacey Reed in the finals which I was very nervous to race as it was both our first finals. Under the pressure of the finals we both raced without considering our dial ins. We both broke out running 9.40s as I ran a PB of 9.443 and Stacey running 9.440 resulting in me taking the win by 0.003, with thanks to Jerry and Sharron for the wise advice not to change my dial in to 9.64.

I would like to thank Mum, Dad and Ben for their support and help on the bike as well as Jordan for his moral support before every race.

JORDAN KENWAY JBP 666: Well this was my first meeting back after my accident back at Easter. I have to admit I was tad nervous but I couldn't wait to get back racing! Q1 - For this run I decided to take it easy, dialled in a ten and ran an eleven. Wasn't bad for a first run. Q2 - Stayed with the ten dial in but unfortunately this run was lower and ran a twelve due to the carb leaking. Q3 - This was the run that I decided I might as well go for it, dialled in a 9.60 completed my burnout and I felt confident, launched on full revs pinging the clutch and I was off went through the finish line at 70 mph running a 9.40 something. When I got back my confidence was back! Q4- Dialled in a 9.00 hoping for an improvement, launched and was heading towards the wall, I quickly corrected that and was back on the throttle, I went across the line doing a 10.00 but unfortunately the bike nipped and locked up the back wheel. Due to past experience I knew exactly what to do.

Got the bike back to the pits and stripped the engine. It was bad news we had done heavy engine damage yet again this meant we were out. Just want to say a massive thanks to everyone who was involved in trying to get me back out for eliminations on the Monday. Want to also say a massive thanks to Baz who sat for hours polishing my barrel and piston for it to not work well done to my bro Jack Shook for winning the event. I had a special pleasure to crew for and help him through the stages of eliminations. See you next meeting! PS Sorry mum and dad for making you spend more money.

Junior Bikes go Dutch.
9th May: Lizz McCarthy tells us that a meeting with some very enthusiastic Dutch company in Daventry on a cold frosty evening in February led to an invitation to the UK's Junior Drag Bike racers:

Emrys, Margot and Donovan from ESLA were touring the tracks promoting and had a spare evening, so I met up with them at their hotel for a bit of a social, as I'd not seem them for a while. We got talking, as you do, initially about Kevin and I going over to race there again. As the evening progressed, and I began to learn more about ESLA, the idea changed: how about we try to get the Junior Drag Bike Club over there for a race meeting? Junior Bikes have never been to that part of Europe before, so when I tentatively put the idea out I was relieved to find that a few were very interested in going.

Putting the wheels in motion for this took a lot of to-ing and fro-ing of E-Mails most evenings after work, trying to find out what we needed to get by way of start line permission, how to get the regulations translated etc... and how to get there in the first place! Many E-Mails later, and thanks to some great help and advice from Ian King and Margot over on the Dutch side, the ACU finally agreed to the Start Permission. Junior Drag Bikes have never been to that part of Europe before, so I guess it was all a bit of an unknown for them too.

We are delighted to announce that, so far, six Junior Drag Bike racers will be travelling over to Drachten to race at the Drag is Back 40th Anniversary on 10th-12th July. Massive thanks to ESLA for inviting us, we can't wait!

Shorty v Mum.
9th May: UK Super Comp racer Paul Brown, getting to grips with his unique and short-wheelbase dragster, had the chance of a unique match-up in testing last weekend:

We managed to get up to the track a couple times before Easter, each time in the morning before the rain came, so that we can learn the new set-up and the way the car runs. It's completely different to start up, to shut down and it has certainly been a handful to drive. Not knowing what to expect for the first run out I managed a 9.05/150, which was on and off the throttle and driving the car the long way round to the finish line but giving us something to work with. The second time we got to a RWYB we ran three 8.3s in row with very consistent numbers showing on each run up to half track.


We were double entered at Santa Pod at Easter to get some more track time but that lasted only three runs. On one of the runs I had a very bumpy ride in the shut off area, which bent a brand new distributor cap and rotor arm. On a plus point, I ran a new PB of 8.26/160 in the process. I went to check the valve lash in the morning just before eliminations and discovered that I had cracked a valve spring in half. We decided we would pack up and go and watch the racing instead of fixing it at the track. On further inspection once we were at home, one of the lash caps had snapped in half and luckily was still in the oilways in the head rather than dropping into the motor. I then took out a valve and found that the head needed repairing.

We were entered for the Springspeed Nationals but our parts were not due in until the Tuesday before. Dad and I put four late nights in on the car, working around our day jobs as well, to get the car fixed. On the Friday night we were finally beaten and had to withdraw. We did finish the car up on the Saturday morning and decided to go to the Pod to test it out and make sure it worked correctly, ready for the Main Event. The car sounded great after the rebuild but we had to get rid of some bugs. An airlock in the radiator and a small oil leak were sorted before we got onto the track. On one of the runs, the transbrake failed because of a fuse which had popped as a wire had snapped on the steering wheel.


Whilst we were ironing out all these issues my Mum and Zoe decided to sign on and have a go themselves in their road cars, as they have only ever watched and never driven up the track. They both loved it and it looks like they both want to go faster in the future. Highlight of the day was a drag race against my mum - not many people can say that! We paired up together in the lanes then I did my burnout, looked over at Mum and both gave the nod - are you ready? The tree dropped and I ran a new PB 8.23/159. I was through the finish line before Mum had reached 330 feet running a 19.79. After she had finally caught up with me down the shutoff area, I even got a tow back to the pits. All in all it was a lot of fun and a great laugh even if it wasn't a match.

We are certainly getting the car closer to where we want it to be each time out and making good progress towards a seven-second run. We will make a few more adjustments before Main Event and are looking forward to being part of one of the biggest fields Super Comp has had in the last ten years. The Thank You list for the past few weeks is huge and they know who they are, but a big Thanks to my dad Dave Brown for the late nights last week.

Swift snippets.
9th May: The latest spy picture to arrive at the offices of Eurodragster.com (below left) came with the words "Getting there!". If you know more, or if you would like to send your own spy picture, then drop us a line at eurodragster.com@btinternet.com.



UK Super Pro ET racer Phil Toppin was faced with this (above right) when he opened up his motor after a bang at the Hillingdon Speed and Spares APIRA Springspeed Nationals. "The conrods and pistons two, four and six are shattered", says Phil, "number one looks like a skeleton, the crank is scrap, the block is scrap, the sump, oil pump, rollers and lifters are all scrap. If anyone out there has a motor for sake or has a motor and would like to share seat time in my altered then get in touch at philtoppin@icloud.com."

Better news for and congratulations to Topspeed Automotive Street Eliminator racer Mark Todd who Jerry Cookson tells us set a new track speed record of 192.99 mph in last Monday's final at the Springspeed Nationals, beating Andy Frost's eight-year-old track record of 192.85 mph.

Vance and Hines, the world famous American manufacturer of aftermarket motorcycle performance parts, will be a contingency partner for Pro Stock Bike in this year's EDRS Pro Nordic Motorcycle Championship. "We have some great racers representing us in Europe", says Eddie Krawiec, three-time NHRA Pro Stock Motorcycle World Champion, rider of the Screamin' Eagle/Vance & Hines Harley-Davidson and Business Manager for the Vance & Hines race shop. "We want to help support and give back to the people that believe in the Vance & Hines products. The racer that buys our products and supports our company deserves to get something in return and this is the best way to reach them, we feel". You can read more in Remco Scheelings' latest report on the EDRS Pro Nordic Motorcycle Championship web site at www.edrspro.com.

Wendy Clutterbuck has been in touch to let us know that Tim Blakemore Racing have completed their move to new premises at Moorhouse Lane, Hallen, Bristol, BS10 7RU and to their new phone number at 01179 507592. "We have more stock of Mickey Thompson ET Drag Slicks in sizes Spec 3221 26.0/7.0 17, Spec 3222 25.0/7.0 18, Spec 3052 26.0/8.5 15 and Spec 3055S 28.0/10.5 15S and EK Chain in sizes EK 630SHB (heavy duty Funny Bike / Fuel Bike) and EK 530DRZ (Super Street Bike etc)", says Wendy. More information at www.timblakemoreracing.co.uk.

Sunday drives at York.
9th May: Sunday morning's weather may have dampened the track at York Raceway, but not the enthusiasm of the drivers. Pennine Drag Racing Club write:

By mid afternoon the weather had improved and a dried track gave everyone the chance to show respectable times. Monday gave drivers a dry track throughout the day, all classes posting good times courtesy of the conditions. In the JDM class, Daniel Grant took the honours at 110.35 mph whilst Nathan Askey was runner up at 105.11 mph. In American Super Stock Mark Harrison's run of 108.76 mph ensured first place with Mark Reynolds in second place.



In Pro ET Vic Parsons posted a speed of 115.98 in first place and Joel Kerr took second place. Super Cup was won by John Sleath who posted a speed of 145.03 mph whilst Pel Norman took second place.



The ever-popular Julian Webb in his Tate Oil-sponsored Split Second jet-powered dragster gave spectators a speed over 191 mph which was appreciated by the crowds of speed fans.

You can check out a gallery of shots by Richard Smith on his Zenfolio gallery at rdsmith.zenfolio.com.

Web site updates.
9th May: The Mad Welshman has updated his Flickr gallery with shots from the Public Test Day at Shakespeare County Raceway on 18th April. You can check out Mad's shots at www.flickr.com/photos/the_madwelshman.

Attention racers: helmet standards.
7th May: Geoff Martin of the UK's Tech Crew has been in touch with an important message about the validity of crash helmets:

Racers are advised to check their race helmets - standards can be found under the helmet lining.

The Snell Standard SA 2000 has expired. The BS6658-85 A/FR is still valid for MSA (National) Racing until 31/12/2015. If you have to purchase a helmet then ensure that it is a Snell SA 2010. The Snell SA2005 has only two years' life left on it.

If you have any queries then you can contact Geoff at ukchassis2@btinternet.com.

Chris Johnson's thanks.
6th May: Brian Johnson's brother Chris has been in touch to thank all of those who paid tribute to the late Top Fuel Bike racer:

"On behalf of our whole family, thank you to everyone who has sent tributes with regard to my brother, Brian.

"The man chose what to he wanted to do, chased a dream and achieved beyond all but his expectations. I don't think he ever set expectations other than to be the very best he could be and knew that he could achieve whatever he set his mind to! Those who really knew Brian were always aware that he was a man of fantastic technical ability, a man with a great sense of humour and an extreme talent in his riding ability. To do what he did for so many years, breaking European time and speed records in Pro Stock then moving up to Top Fuel and moving to the USA, then winning a Championship over there is something that nobody is likely to repeat anytime soon. His single mindedness enabled him to beat the very best and become a genuine legend in motorcycle drag racing.

"His generosity to others has been well documented within the tributes that have been published but Brian really was a people person. He had a boundless enthusiasm for anything and anybody he was interested in and was always willing to offer advice or assistance to anyone he felt wanted it. This is proven by the comments people around the world have written about him over the past few weeks.

"Beyond the drag racing, I feel so blessed to have such an amazing big brother that has been such an enormous influence in my life. The fact that he has touched so many people around the world is a source of enormous pride to me an our family. Now we need to try and cope with his loss... he has left an enormous gap in our lives, he is irreplaceable."

We were shocked and very sorry to hear that Brian's wife Ann passed away shortly before his funeral yesterday. A devoted couple now at peace together; our deepest sympathies to Ann's family and friends.

Skipping the skip.
6th May: Perry Antoniou of the UK's Apache Nostalgia FC team recently experienced the graphical version of a Barn Find. Perry explains:

Most people know my love of all great cars, not just drag racing, and as part of my interest I am also Chairman of the Sunbeam Lotus Owners' Club. The Talbot Sunbeam itself was a Chrysler UK car and thus its history comes from the Rootes Group which most of us will remember their early brands like Hillman, Humber, Singer and so forth. Alas, Peugeot under their Talbot brand bought Chrysler UK and decided a couple of years later to defunct its own Talbot brand and, sadly, the last remaining existence of the Rootes Group was no more. What was sad about all this was that all of the Rootes history was thrown away, soon to be destroyed, as Peugeot had no interest in it. However, a small group of people managed to save what they could out of the skips at the old factory in Humber Road, Coventry, and started the the Rootes Archive Centre Trust. For many years they have been cataloguing what they managed to save.

Now, bear with me chaps: this is where it gets interesting. After several years of organising Club events, I thought it would a nice idea to organise a Drive It Day event starting at the archive centre in Banbury. We were invited to look around and we found loads of original drawings for the Sunbeam Lotus amongst other items of less interest, such as a camshaft drawing with 360 hand-written calculations for a Hillman Imp!



A couple of days later, I got an E-Mail from one of the chaps who runs the archive centre. Something had lit up a bulb in his head; for some reason he wasn't sure and he asked me if I was into drag racing. He had found some original hand drawings which were saved from the skips many years ago and asked if I would like scans of them. I played it down a little and kindly said "Yes please!".

Now, I have no idea if these have been around before. I've never seen them. Maybe Nostalgia race fans have seen them many times (Not this fan at least - Ed). What I do know is that the originals are safe and well. Apparently the Slingshot drawing was by Roger Zrimec who was Chryslers UK's Head of Design. As for the Dennis Priddle Avenger... never heard of the fella!

Stanbury makes his Week.
6th May: Tim Stanbury, Pro ET winner at the weekend's Hillingdon Speed and Spares APIRA Springspeed Nationals, started his sixth season in UK National Championship drag racing on a bit of a low. The Festival of Power at Easter had its ups and downs as the car had not been performing properly and some of the winter upgrades seemed to be more downgrades. Tim says that he was bouncing along the bottom but that it all came good at the weekend with not only the event win but the fulfilment of a long-held ambition:

What a shock to find myself on the podium on Monday afternoon. The track had been quite tricky to read on Saturday and my car was also playing up, so qualifying was far from straightforward, or satisfying. Weather played its usual hand in reducing our access to the strip, but the company was good as well as the atmosphere and in general it was all shaping up to be a good weekend. Del Sanderson had claimed the number one spot, he was on it, as were many others in the class. In fact, Pro ET was looking as competitive as ever, so it looked as if even a first round victory would be a result on Monday. One huge dose of luck and some half-decent lights seemed to help me through. By the final it had all been a blur and somehow or another I navigated the car to my second ever victory.  One of my Pro ET highlights of the weekend was without doubt being called a "Sly old fox" by reigning champion Rick McCann. I wasn't sharp enough to say "It takes one to know one" though ! I met some great friends through the rounds, and the day was a blast. Looking forward to the Main Event now. Special thanks to my crew, wife Fiona and daughter Rachel, and for anyone who happened to be around to help push my 3400 lb car. Lucas Oil were kind enough to sponsor me this season, hopefully I did them proud. Whilst I'm here I would like to recommend any racer contemplating any sort of fabrication work to consider Andy Robinson Race Cars. Andy helped turn my sad and broken old race car into an event-winning one, and couldn't have been more helpful or attentive. And far less costly than I had anticipated.



It doesn't end there though. I only came back to the strip following an obsession with an event in the US which started eleven years ago: Hot Rod Drag Week. It just says everything about what I like about tuning cars and racing them. I have been going on and on and on (and on) about going since 2004. Tried to make it a reality in 2007 and failed. Bought my Camaro in 2009 and decided I should just race here and forget about it. But every September it all starts all over again... so, towards the end of last year I bought a car, and with the help of some race control internet access on Saturday afternoon courtesy of  Simon, Tog and Jerry Cookson - thanks guys - I managed to enter the event.

The car I shall race in the States is a '67 Camaro, with a four-speed Big Block. Not super quick, but hopefully reliable. Only time will tell on that score. I thought I had done a fair bit of planning before I managed to enter, but something tells me that there is still alot to do. I was an emotional wreck by the time I had completed the entry on Saturday, so to finish up winning the Springspeed Nationals was simply incredible.

Web site updates.
6th May: Our good buddy Alan Currans has updated his excellent Acceleration Archive with a page of pictures of Saturday's action at the Hillingdon Speed and Spares APIRA Springspeed Nationals. You can check out Alan's shots via the What's New link at www.theaccelerationarchive.co.uk.

Also updating from the Springspeed Nationals is Eurodragster.com News Editor Tog; if after the weekend's John Woolfe Racing-sponsored event coverage you have the appetite for an additional five hundred or so pictures then you can take a look at eurodragster.smugmug.com.

In only its second year, the number of Championships in the EDRS Pro Nordic Motorcycle Championship will go up to four. For the first time Top Fuel Bike, the fastest category in motorcycle drag racing, will be an official championship in 2015. One of the favourites to win that first EDRS title is Jan Sturla Hegre, generally recognized as one of the most talented motorcycle drag racers in Europe. The young Norwegian racer already made a name in Supertwin, but will now concentrate on the Uggerud Bros Top Fuel Bike, to claim that first EDRS Pro Nordic MC Top Fuel title for Norway. You can read more in Remco Scheelings' latest report on the EDRS Pro Nordic Motorcycle Series web site at www.edrspro.com.

Springspeed Nationals results.
5th May: Congratulations to the winners of the Hillingdon Speed and Spares APIRA Springspeed Nationals at Shakespeare County Raceway:

Super Pro ET: Brad Jackson (7.76) 7.773/173.08 bye, Joe Kellett (7.91) shut off
Super Comp: Andrew Williams 9.018/137.47 def. Stuart Doignie 9.043/152.74 DQ red
Super Street: Karen Stevens 10.868/121.95 def. Dave Cherrett 10.520/91.68 DQ b/o
Pro ET: Tim Stanbury (9.44) 9.542/143.38 def. Paul Jackson (10.01) 10.026/131.12
Sportsman ET: Craig Wright (16.18) 16.210/84.03 def. Ricky Hale (14.80) 14.792/86.86 DQ b/o
Lucas Oil Junior Dragster: Paige Wheeler (8.00) 8.001/81.23 def. Morgan Wilson (8.20) 8.139/80.50 DQ b/o
Topspeed Automotive Street Eliminator: Mark Todd 7.936/192.99 def. Al Williamson 8.553/163.61
VW Pro: Phil Norman (12.10) 12.403/106.39 def. Jacob Bailey (12.18) 19.352/56.26
VW Sportsman: Paul Herbert (13.40) 13.499/97.04 def. Holly Sanders (15.43) 15.442/94.04
Wild Bunch: Darryl Howells (8.90) 9.026/151.31 def. Phil James (9.45) 12.106/73.00 DQ red
Outlaw Anglia: Cliff Griffin 7.765/179.97 def. Simon Barlow 8.244/167.49

Funny Bike: Dave Peters 7.324/171.55 def. Allan Davies 7.600/175.81
Comp Bike: Mick Winyard 7.996/180.59 def. Kev Osman 8.936/148.88
Super Street Bike: Alex Hope 7.740/183.21 def. Chris Reed 8.732/173.53
8.50 Bike: Jay Roe 8.561/143.08 def. Martin Walker 8.355/140.82 DQ b/o
9.50 Bike: Mark Hope 9.531/129.97 def. Wayne Bradley 9.253/143.17 DQ b/o
Supertwin ET: Kieran Govender (13.10) 13.227/97.92 def. Giselle Moor (9.75) 9.847/136.65
Junior Drag Bike: Jack Shook (9.60) 9.443/69.02 def. Stacey Reed (9.66) 9.440/71.43 DQ b/o

Congratulations also to Super Comp racer Andy Williams and Super Pro ET racer Rick Cooke who won the Eurodragster.com / Bad Habit Racing Perfect Light Award and the Eurodragster.com / Gold RV Perfect ET Award respectively. Both Awards have been reset to £50 for the Main Event at Santa Pod Raceway on 22nd-25th May.

Click here to check out our John Woolfe Racing-sponsored event coverage, or click on the John Woolfe Racing Event Coverage link on the left-hand side of any Eurodragster.com page.

Event entry update.
2nd May: Thanks to Ian Marshall for forwarding the first final version of the official entry list for the Main Event, which takes place at Santa Pod Raceway on 22nd-25th May. You can check out the Main Event entry list by clicking here or by clicking on the John Woolfe Racing Event Coverage link on the left-hand side of any Eurodragster.com page.

Entry is open for the Tierp Internationals, which takes place at Tierp Arena on 4th-7th June. Entry forms and Supplementary Regulations are available at www.dragracing.eu; please note that if you are planning to enter the event then you should register on the Drivers Registration page so that you can provide pitting and other information. If you have already registered and your information is up-to-date then you can go directly to the event entry page at www.dragracing.eu/event_details.asp?id=237.

Big Bang Sportsman ET review.
2nd May: Many thanks to Connor Holt for sending us a report of Sportsman ET at Big Bang:

Qualifying commenced at 17:30 on Saturday after a full day of RWYB/testing session for a lot of the cars. It did however claim Ben's Van as driven by Jane McCready in her first outing of the season. Jane suffered a possible fuel-related problem which meant that for a second time in two events someone had to change cars during a qualifying session as Gillian Medley changed hers at the Festival of Power (and we all know what happened with that). Jane turned to her trusty Jaguar X-Type. She was also carrying a very special passenger for the event having had Ben's ashes made into a ring which was sewn into her race suit pocket. If you don't know the story about Ben then be sure to check out the team's web site at www.cluelessracing.org. Craig Wright also had a special guest with him; his son Harrison was down for his first ever trip to the Pod and Craig hoped to give him a winning start to what will surely be a long run of trips to the race track.

Craig was the early leader in the first session running a 16.56 on a 16.54 dial-in, closely followed by last year's débutante Felicity Gibb with a 17.51 on a 17.43 dial in. Jon Crawford came close to the Eurodragster.com / Bad Habit Racing Perfect Light Award with a 0.002 RT which led to a 0.12 break out. Onto the second round and Nigel Hale stormed into the number one spot just 0.007 off his dial-in. Ricky Hale followed him up to the number two spot with a 14.86 on a 14.85 dial in. After the second session seven of the nine cars were 0.0 or better on their dial-in. In the third and final session of the day Ricky overtook Nigel's run to take the number one spot with a 14.806 on a 14.80 dial in. The other big mover was Matthew Moxon who went from the number six spot to number three, 0.02 off his dial in.

In the fourth session Felicity Gibb moved up to number four with a 17.222 on a 17.20 dial in, and Holly Sanders joined the +0.0 dial in club with a 15.433 on a 15.35 dial in in the Miss TT racing Audi. In the fifth and final session Ricky Hale improved again to further confirm his ambition for the title this year with a 14.803 on a 14.80 dial in. Everyone made it into the +0.0 dial in club apart from Jon Crawford who was sat last with a 18.104 on a 17.94 dial in. Matthew Moxon produced the fastest speed of the event (103.25 mph) but did not improve on his time so qualified third.

Round 1 of eliminations started with Jane McCready v Matthew Moxon. Matt had the jump off the line with a 0.08 RT compared to Jane's 0.2. Both cars broke out but Matt had the smaller break out only going 0.05 too quick. Next up were Jon Crawford and Craig Wright, a very good close race ensued but Craig took it by 0.69 metres running 0.05 over his dial in. This was followed by Ricky Hale on a bye as a result of being the number one qualifier; he ran a 15.12 on a 14.8 dial in. Next were Nigel Hale and Steven Cherrett with the winner getting a bye in the next round due to an odd numbered field. Both got off the line very well, 0.08 for Nigel and 0.009 for Steven however Nigel broke out by 0.03 handing the win to Steven. It was an all-girl match up in the next race with Felicity Gibb racing Holly Sanders. Another close race ensued with Felicity grabbing the win due to a 0.08 break out by Holly.

The second round started off with Matthew Moxon v Craig Wright. Matt pulled a 0.16 red light handing the win to Craig who would have been hard to beat running a 16.24 on a 16.20 dial in. This also meant that Craig got a bye to the final. Next up was number one qualifier Ricky Hale racing Felicity Gibb. Felicity broke out by the tinniest of margins, 0.003 seconds, giving the win to Ricky. Stephen Cherrett followed up with his bye pulling a red light but didn't matter as he was only racing himself. Onto the semi-finals and the only race of the round was Ricky Hale against Stephen Cherrett but it was over as soon as it started with Steven pulling a 0.01 red light. Craig took his bye pulling a 0.004 RT and breaking out by 0.05.

So the final was two definite Championship contenders in the shape of Ricky Hale and Craig Wright. It was another great race between the two but Ricky broke out by 0.065 giving the event win to Craig. 0.0029 seconds or 11.58 cm between them at the stripe.

So Craig got his first event win of the season propelling him to the top of the Championship. Ricky Hale is up to the number two spot and first meeting winner Gillian Medley is third. Then it's Matthew Moxon, Stephen Cherrett, Jon Crawford, Felicity Gibb, Holly Sanders, Alan Medley, Nigel Hale and Jane McCready. Away from Sportsman ET Holly Sanders got her first round wins making it to Round 3 in VW Sportsman and fellow double-classer Jon Crawford couldn't follow up his win in VW Stock at York Raceway on Easter Monday, losing in round one of VW Sportsman.

Next round is the Hillingdon Speed and Spares APIRA Springspeed Nationals at Shakespeare County Raceway this weekend. Good Luck to everyone who is racing there.

First-footing in Bohemia.
1st May: We are indebted to our good buddy Benni Voss for sending us news from the Test and Tune at Bechyne, which was organised by Jerry Lackey and run by the MSTO and local club The Predators:


Fränky and the Customizers East team from Franconia presented a well-kept secret, their 1954 Borgward Isabella which was brought home again three years ago. Now the job of collecting parts and fitting them to this Pro Mod is finished and they had a successful roll-out. The Chassis is 25.1 and powered by a 526 Hemi; slicks are turned through converter and two-speed trans. The Borgward has run mid-sixes in the US but with a different engine. The car is initially destined for Super Pro ET and maybe Comp Eliminator if high sixes appear on European scoreboards. Fränky has run a blown Duster in Super Comp for more than ten years but this is a huge step forward for the team. The driver admits that it is like having to learn driving all over again. The first run was made with care but almost everything went fine: only a stubborn reverser kept Fränky from a time on the scoreboards. The team are looking forward to Hockenheim.


"Fast Forward into the past" might be the motto of Daniel Vetterl. The Bavarian has sold his '64 Nova and presented a gorgeous Topolino Altered at Bechyne. "I was always bitten by the Nostalgia bug and when this roller appeared in Holland I just had to have it in my garage, then the work began" he said. The 357 powerplant from Daniel's old Nova was fitted with methanol-guzzling injector stacks and self-made zoomies and felt right at home between the rails. The body was in good shape and Daniel, a painter by trade, applied metalflake, gold leaf letters and lots of clear coating on top. "The car has passed scutineering", he said. "I want to enter Pro ET first, looking for high nines." After putting on the final touches in the pits, the altered had a promising début with a stout burnout and a good, straight run.


"The 69Time Race team finally hits the 69 times" was the big news when a 6.95 at over 200 mph appeared on the MSTO scoreboards as Karl-Heinz Kleider pulled the chutes after running a PB which was long-awaited and hard-earned. "The Thunderbird runs a blown 632 engine", he said. "Over the last few years I had big problems putting the power to the ground, even with lots of feathering the throttle I smoked the tyres on almost every run; this resulted in some damage and entertaining runs. Now the 69Time crew from Knight Riders MC have fitted a programmable ignition timing system, we have taken power out and are running faster than ever! There is more to come when we get experienced with this retard/ advance curve depending on track conditions". Going fast is one goal achieved, going consistent and fast is now high on the list for the Super Pro ET team.

Other Bechyne highlights were Thomas Joswig's first seven since re-entering Funny Bike some five years ago, an Austrian Four Wheel Drive Nissan with 1250 hp running 8.43 and a German RWD BMW into the nines.

Grand reveal, great expectations.
1st May: The UK's Simon Barlow and the Orange Pop Drag Race Team revealed the closely-guarded secret of recent months at Big Bang at Santa Pod Raceway last weekend. Team member Martin writes:

We had planned to go the turbo route but with time against us and not wanting to miss out on this season's fun, a plan was hatched over the Christmas period to get us back in the mix and more competitive than ever.

Despite our best efforts to maintain secrecy, suspicions had been raised amongst fellow racers and upon arrival in the pits we soon had a row of curious faces peering into the Orange Pop camp from a number of sneaky vantage points, all keen to discover and confirm what lay beneath the front end bodywork. Big thanks to Richard Colby for his help in achieving our aim to go bigger, with his 400ci Small Block Chevy topped off with 6-71 BDS blower and two-stage nitrous kit. Simon proceeded to dust off the winter cobwebs in truly glorious fashion, piloting the new combination to a PB of 8.2 at 169.9 mph. making it look oh so easy and arrow straight. You can see a video on YouTube.



Big thanks also to Jon Webster for his advice and tweaks over the weekend. Jon had had the car in his workshop the preceding week for a number of essential jobs, facilitating the installation of the new power plant, and he also appeared in the Orange camp to check all was well. Jon had also been watching on the webcam at one point and made his way back to the track, selflessly giving up his time to provide help and assistance with the set up of the car.

The team discovered at close of play that a blown inlet manifold gasket had prevented even quicker times over the weekend and this, amongst other minor issues, have already been addressed following a strip down on return to Camp Orange. The gearbox was hastily dispatched into the capable hands of a certain Mr Frost, who has worked his magic, refreshing and uprating it further and it will be refitted in time for this weekend's Springspeed Nationals at Shakey, where we hope to add a little nitrous to liven things up a bit!

Simon was heard to say that all the good luck was down to a combination of the food of "Chef Wendy" food and a certain orange lucky gnome who mysteriously appeared strapped to the roll cage. Let the games begin!

The return of the Speedster.
1st May: The UK's Danny Allen got in touch to let us know that he is working on a return to the strip for the Outrage Speedster which was originally campaigned by Brian Burrows and Paul Hughes in the early 1990s:

The car was originally built in the States in 1985 and was shipped to the UK in 1987. It has been through loads of owners and drivers and a dozen paint jobs (see picture below left). The car is being restored to the pink and grey of Outrage, the colour scheme I most loved.



With the help of my friend Tinker, Mark Norton, and Chris Isaacs we are replacing the massive Funny Car hoop and replacing it with something which is less of an eyesore, and we are making the chassis legal to run sub-tens. We can all dream eh?

I have a Facebook page to highlight the history and restoration of the car, please feel free to have a look.

On the hunt.
1st May: On the heels of an incredible NHRA Four-Wide Nationals in which Sweden's Jonnie Lindberg received international attention for breaking the 5.3-second and 270 mph barriers en route to victory, the Lindberg Bros Motorsports team traveled to the state of Texas to compete on consecutive weekends at the NHRA Lucas Oil Drag Racing Series regional event at Texas Motorplex in Dallas and O'Reilly Auto Parts NHRA SpringNationals presented by Super-Start Batteries at Royal Purple Raceway in Houston.


Highlights of the trip include his fourth consecutive number one qualifying position in National competition in Houston and the début of new sponsors Landmeco and Oslo Tapet & Gulvbelegg AS on the side of his record-holding Chevrolet Monte Carlo.

"We're going for the whole championship now", said Jonnie. "We got some new sponsors this weekend – Landmeco and Oslo Tapet & Gulvbelegg AS. Landmeco makes equipment for chicken farms. OTG is owned by Thomas Nataas, the Top Fuel driver from Europe, and the guys from Landmeco own the car that he's been driving for the last few years. It's pretty cool to have a racer sponsor another racer in a different country."

Jonnie performed well despite having to get used to the muggy conditions that were especially present in Houston. Luck was not on his side during his quest to win either event, but he can hold his head high after a runner-up in Dallas and second-round finish in Houston that have kept him in the number one position in the Championship standings.

"I'd never been to Dallas, and it took us three runs to figure it out" said Jonnie, who was runner-up to Kris Hool. "We didn't qualify so good, but I figured the track out on Sunday and went all the way to the final. We changed some stuff on the car for the second round and went 5.62 straight down the track. That felt really good. We had some ignition problems there. I had him at the Tree and ran better to the 330, but then my car started misfiring. We tested on Monday after the race when we found that the points box was the problem. We went 5.55 at 264."

Jonnie moved on to Houston where he maintained a perfect four-for-four record of number one qualifying positions in National event competition with a best of 5.562/263.56. A parts failure slowed him to a 5.76 during his first-round victory against Nancy Matter, and his team rallied to change engines in time to race Doug Gordon in round two. Jonnie got a 0.017 to 0.078 holeshot advantage over Gordon, but he lost traction while Doug went on to win the event.

"Houston was good", said Jonnie. "We qualified number one again, and we are really happy with that. It wasn't very fun on race day. A wrist pin broke in the first round. It punched a big hole in the block. We made an oildown, my first in five years. We changed engines and barely made it. I didn't have time to go look at the track or think about the tune-up. We took all the clutch weight with us but didn't have time to change it in line. We were a little too aggressive against Gordon, and I smoked the tyres at the hit. We were a little bit disappointed on that, because we would have had a bye to the finals if we won that round. It wasn't our weekend, I guess."

Lindberg remains positive heading to the NHRA Lucas Oil Drag Racing event at Lucas Oil Raceway at Indianapolis this coming weekend, his third race in three weekends. With his high level of performance still intact, he hopes he has the racing fortune to match.

Lindberg Bros Motorsports extends its gratitude to supporters Landmeco, Oslo Tapet & Gulvbelegg AS, Manton Pushrods and Rockerarms, Manley Performance Valves, Noonan Race Engineering Cylinder Heads, Leanders Clutches, Composite Specialties Injector Hats, Bullet Cams, Jan-Cen, Red Line Oil, XRP, Kjelland Transport, CPI, Total Projekt, Geoveta, Scania, BST, Fastec, VSM, Scandrock, and Birka Motorrenoveringar.

Springspeed Nationals Perfect Awards.
1st May: This weekend's Hillingdon Speed and Spares APIRA Springspeed Nationals at Shakespeare County Raceway is the latest event in this season's Eurodragster.com Perfect Awards Scheme. £100 is on offer for perfect performance.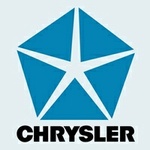 This weekend's Eurodragster.com/Bad Habit Racing Perfect Light Award has been reset to £50 after it was won by Lucas Oil Junior Dragster racer Aaron Fensome at Big Bang. The money will be paid in cash to the first racer this weekend to record a Reaction Time of 0.000 seconds. The Perfect Light Award is available to racers in all classes during qualifying and eliminations, but will only be awarded for the first Perfect Light of the event. If not won this weekend then the Award will be increased to £75 for the Main Event at Santa Pod Raceway; if it is won then it will be reset to £50 for the Main Event. The Perfect Light Award is presented in association with Bad Habit Racing (Cath and Tig Napier, Pro ET).

Decals are not mandatory for the Perfect Light Award but we would appreciate it if Eurodragster.com decals are carried. Eurodragster.com decals will be available in the Signing On office or from the Eurodragster.com office in Race Control (entry via Spectator Bank side stairs only).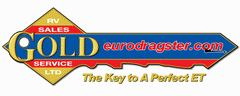 This weekend's Eurodragster.com/Gold RV Perfect ET Award has been reset to £50 after it was won by VW Sportsman racer Ed Keech at Big Bang. The money will be paid in cash to the first racer this weekend to run an ET to the thousandth of a second on dial-in or index. The Perfect ET Award is available this weekend during qualifying or eliminations in VW Pro, VW Sportsman, Sportsman ET, Lucas Oil Junior Dragster (eliminations only), 8.50 Bike, 9.50 Bike, Supertwin ET and Junior Drag Bike, but will only be awarded for the first Perfect Run of the event. If not won this weekend then the Award will be increased to £75 for the Main Event at Santa Pod Raceway; if it is won then it will be reset to £50 for the Main Event. The Perfect ET Award is presented in association with RV sales and service specialists Gold RV. For more details about the services which Gold RV can provide see Derek Flynn or visit www.goldrv.co.uk.

To be eligible to collect the Perfect ET Award, racers are required to carry decals, one on each side of the vehicle. If you pull this weekend's first Perfect ET but are not carrying decals then there will be no discussion; we will not pay out and the next person to pull a Perfect ET will get the money assuming that they are carrying decals. Decals will be available in the Signing On office from Friday.


Earlier news