General
Home Page
Add a web site
Jeff Bull Swap Meet
Send a News Item
Site Search by Hauser Racing
2017 FIA/FIM Championships schedule
News, Coverage, Features
Latest News
John Woolfe Racing Event Coverage
OCS Paint Points Standings
Features, Interviews, Tributes
Gearhead Garage Blogs PMR 05/12
WRE/Nimbus Webcam
LA Racing Parts Links
Racers' web sites
Associations, Clubs
Race calendars
Results, Reports, Info
Pictures, Video
Performance Parts, Merchandise
Sponsors
Tracks, Shows
Information
Timing Data
European and UK Bests
Champions' Champions
Editor's Diary archive
Eurodragster.com FAQ
























2016 Christmas Gift Mart.
5th December: If you are looking for a Christmas gift for the drag racer or drag racing fan in your life, your loved one (Or even your husband or wife - Ed), or indeed if you fancy treating yourself, then Eurodragster.com's sponsors and contributors have a number of ideas for you. In the interests of fairness we are presenting these suggestions in the order in which we received them.

Our good friends at Zeon TV have released their 2016 UK drag racing DVDs. As well as MSA Pro Modified, Topspeed Automotive Street Eliminator and Wild Bunch season reviews there are reviews of Dragstalgia, the Mopar EuroNationals, Gearhead Garage UK Top Sportsman and Nostalgia Super Stock, and the NSRA Hot Rod Drags. Each DVD is £14.95 plus postage and various package deals are available. The usual photographic contributions from the Eurodragster.com team are this year joined by some footage from our Webster Race Engineering / Nimbus Motorsport webcasts. We will as ever post a review of the DVDs in due course but also as ever you can safely order your DVDs without our say-so, and check out some trailers, at www.quartermilehigh.com.


Artist Paul Whitehouse has been no stranger to the pages of Eurodragster.com over the years and is well-known for producing high-quality and always-desirable paintings and prints. As you can see from the picture at left (click for full-sized version) Paul is offering a number of prints and is always amenable to commissions. To find out what is on offer and for how much you can contact Paul by E-Mail at pwhitehouse3@aol.com or call 07432 564110.


UK Nostalgia Funny Car racer Bob Glassup wanted something different to offer the fans of his Capri and settled on the idea of a smart striking, A2 graphic print. "With a firm style in mind we set about getting some artwork together", says Bob. "This looked like a great project on which to collaborate with Darren West of Power Race Graphics. Darren is a design associate of Matt s at his graphic design firm so we know his style and felt confident he could nail this for us!". Eurodragster.com sponsor Darren says "With a cool brief to create a sharp contemporary poster depicting the Glassup Family's Bubblegum Capri Nostalgia Funny Car in action, all good I thought... then the curve ball came in. "Oh, I think we'll do them as a run of hand-pulled screen prints Darren"! So following some unnecessary panic   on my part, some really tight artwork was created to ensure a super sharp finish". Matt Glassup says "A very gifted screen printer was entrusted to pull the squeegees and being a detail freak he a produced stunning result! The colours are impressive to say the least with each colour produced from a hand mixed paint resulting in a beautiful metallic gold and bright punchy red that just can't be replicated by modern print production processes. This is a one run only limited edition of only twenty five prints. A2 in size (594x420mm) they come unframed and are shipped flat packed, with each being numbered and delicately signed by Bob. As you can imagine these cost a pretty penny to produce so we are only looking to cover the cost of production and offer drag racing fans something a little different to enjoy on the wall. Available by mail order only at £65 including P&P and shipping. Please send orders to me at matt@glassupandstoski.com or call 07939 543254."


Mick Pusey of Eurodragster.com sponsor Gearhead Garage is offering a limited-edition UK Top Sportsman T-Shirt. "We had just seventy of these shirts produced", says Mick. "They were given to all 2016 UK Top Sportsman drivers and to the Top Sportsman crew. We have limited numbers of S, M, L, XL and XXL at £18 inc postage. You can order your shirt under Parts For Sale at www.gearhead-garage.co.uk.


If you're stuck for Christmas present ideas for your favorite drag racer then maybe Eurodragster.com Photographer and Allard Award for Photography winner Julian Hunt can help. "I have High Quality images of most UK, and many European, racers which I can send to you by E-Mail", says Julian. "You can have them printed and framed, put on mugs, put on mouse mats, phone covers, wallets, the possibilities are endless. Prices start at £10 for an original file which, should you wish, will print big. Extra special images cost a little more. For more details please contact me at julian@julianhunt.net or via Facebook."


Santa Pod Raceway offer a veritable cornucopia of gifts for race fans including what is without doubt the best Christmas decoration ever invented, the Christmas Christmas Tree originated by Elaine Southworth of Cool Engineered Art. Santa Pod are offering a special deal for every day between now and next Monday (12th) and are taking orders for-pre Christmas delivery until Wednesday 14th. To check out SPR's huge range, including gift vouchers if you really can't decide, visit www.santapodshop.com.

If you need to replace your race harness for next year then you can save 10% by ordering from Eurodragster.com sponsor Andy Robinson Race Cars and paying before Christmas. Your harness will be supplied with a 2017 date so that you get the full lifetime. If you are interested then please call Kate Robinson on 01256 880589 or E-Mail robinson_racecar@yahoo.co.uk.

Web site updates.

5th December: We are pleased to bring you a new exclusive Racer Blog presented in association with Gearhead Garage. Regular readers will know that the latest race car to be campaigned by longtime Eurodragster.com contributor Paul Marston Racing is an ex-Street Eliminator Mk 5 Cortina now destined for Super Pro ET. In the first instalment Paul Marston describes the car'a background, details all the work done so far to convert it from street-legal to race-only, and reports upon the first outings. You can take a look by clicking here or by clicking on the Gearhead Garage Blogs link on the left-hand side of any Eurodragster.com page.

Muscle cars not required.
3rd December: UK VW racer Richie Webb has made good progress in his project to run one of his VWs in Hot Rod's Drag Week in 2017 with a fruitful test at the recent Street Car Super Nationals in Las Vegas. Richie takes up the story:

A couple of years ago I started making plans to participate in Drag Week with my original version of my Beetle Cabrio which is a stock suspension, factory floor pan, no wheelie bar street car. No one has done this event in a performance air-cooled VW. There isn't really a class they fit in, the event is aimed at typical USA muscle cars which just adds to my determination to compete.

So with this in mind I started building a new engine combination of turbo EFI complete with all-new header / intake set-up and dry sump conversion. I had durability in mind more than outright performance, I want to run on pump gas to simplify the driving part of the event, and I wanted the engine lid to be closed for a more stock look which added to the complexity of the build. With only a few weeks each year to work on the car, as it stays in USA at moment, progress was slow but for personal reasons I set a target of 2017 to compete. Last winter I managed to complete the long block and the header was tacked together, the dry sump tank was in place, but there was lots left to do. So after the UK race season finished I packed up what I needed and got on a flight to LA.


In just four weeks I had built the complete intake, plumbed and wired everything, finished the header and made the exhaust and after a couple of minor setbacks the engine fired. Straight away I had a problem, low oil pressure. Quick checks and I couldn't find anything wrong. The only solution was a complete strip down, both to find the problem to check that there had been no damage. I found the problem pretty quickly, and luckily no damage to anything, so put it back together and all good, oil pressure was perfect.

With Street Car Super Nationals only two weeks away I decided that that would be perfect for the first test. I put a few miles on the car and it drove pretty nicely so I booked a dyno session to do some basic mapping. Unfortunately this was cut short due to an over-fuelling problem caused by an intermittent map sensor problem so I would have to go to Vegas with no idea of the tune. I did some basic mapping myself just setting it very safe, low boost, very rich and very little timing.


I loaded up and with my buddy Steve D along to keep my company on the drive and help out we set off for Vegas. We arrived at the track to be met by part of my weekend crew / helpers / tea makers Alison and John Hackney who had taken a vacation in Vegas partly to attend this event and who offered to help. We set up and were just too late for tech - as we pulled up at 5.01 they drove off, so it was an early 7:00 am start next day to get tech done and be ready for the first qualifier. Tech was no problem next morning and with Joe Elliott (aka Mr Donut), the last member of the group, arriving I did the pre-race checks on the car and waited for our turn. Part of the attraction at this event is watching the big fields of Pro Mods and we were due to run after them so I got to watch for a while.

On the first pass I was a little nervous with all the new untested things on the car and it showed as I made a basic driver error, the car launched OK and then I shifted from first to fourth. By time I realised what I had done it was too late so I just cruised up and ran a fifteen, worse still I didn't get any data so I was still in dark about tune etc. The only thing I learned was that the clutch was too soft, only 1.60 to sixty feet so made some adjustments ready for the next pass. This time I was real careful about shifting and ran 11.00/118, the sixty was again 1.51 so again I knew the clutch was too soft and a lack of power didn't help. More adjustments to the clutch and fueling and I was ready to go again. On the next pass it ran 10.45/128, the sixty was better at 1.43 and we got some better data. We were now due for the first round of eliminations.


I was running in Open Comp which is a Pro Tree class with your dial-in is pre-selected based on your best qualifying pass less 0.1 seconds. I was given 10.30 dial in which I was just going to ignore - I just wanted to run it out and see how it worked. It ran 10.28/131 with 1.41 sixty and even though I lost by breaking out I was happy with the progress and to have a running, working car at the end of the weekend.

My plans are to try to get over to run the car again in March as I still need some more testing both on road and at track to be sure that it's ready for everything which Drag Week can throw at us!

The video at the top of the news item shows the best pass, thanks to John Hackney for keeping the camera on the car and not on the mountains! Accufab did a walk-around video of the car, seems a right hand drive VW gets people's attention. You can check it out by clicking here.

APIRA/SCR Presentation reminder.
1st December: If you're looking for the ideal Christmas present for the person in your life then why not treat them to tickets to the Avon Park International Racing Association / Shakespeare County Raceway Trophy Presentation Evening, held in association with the Supercharged Outlaws and the National Association of Supertwins which takes place on Saturday 4th March 2017 at the Hilton Warwick, Stratford Upon Avon, located on Junction 15 of the M40. SCR's Jerry Cookson writes:



You can find full details about the Trophy Presentation Evening on Eurodragster.com's news item of 28th September. You can also download the Trophy Presentation Evening booking form (PDF format) from the Downloads page of the Shakespeare County Raceway web site at www.shakespearecountyraceway.com. Payment and address details can be found towards the bottom of the form.

Please remember that the cut-off point for hotel rooms at the special rate is twenty eight days prior to arrival. Call the Reservations Team on 08008 568000 or visit the web site at www.hilton.com/warwick quoting reference code ASCRA.

If you need any further details about the Presentation Evening then please contact Jerry at shakespearecountyraceway@gmail.com.

UK Nostalgia FC grows.

1st December: James Forster writes that the Nostalgia Funny Car class will be back at Santa Pod Raceway in 2017 season and that SPR are looking forward to welcoming some new cars to the class:

With the cars being built and bought, 2017 could prove to be a very exciting year indeed. The web site has had a small update to include our newest racer waiting in the wings, and confirmation of the 2017 dates for the series.

To find out what we've got to look forward to, check out www.nostalgiafunnycar.co.uk.

VP's new web site.
1st December: Customers of Eurodragster.com sponsor VP Racing Fuels will enjoy a whole new user experience when they visit its newly-redesigned web site at www.VPRacingFuels.com, according to Chris Wall, Chief Marketing Officer for VP Racing Fuels.


"Between our seventy-plus blends of race fuel and the new product lines we've launched in the last several years, customers sometimes had difficulty finding the product information they were looking for", Wall said. "Our new platform is clearly segmented between product lines and applications so it will be easy for customers to zero in on the most appropriate VP product to meet their needs, whether it's race fuel for their dirt bike, a small engine fuel for their chain saw or a fuel system cleaner for their street car.

"While the site allows virtually all of VP's products to be purchased on-line, a Dealer Locator feature will help customers find the nearest retail location for each of VP's product categories as well as VP-branded gas stations. The relevant documentation frequently required by racers and engine builders such as fuel specs and SDS forms will be easy to find as well.

"As in the past, we'll post breaking news on the site regarding new products, race results and industry news. The site also features numerous videos containing product information, tutorials, company background and action sequences, with many in both English and Spanish.

"We encourage our customers to visit our new web site, check out the new features and let us know what they think. The new design is a quantum leap forward, but we'll always be open to improvements."

2017 Icelandic Sand Drags.
30th November: Thanks to Sebastian Lindau for sending us the 2017 Icelandic Sand Drags calendar:

29th April: Hafnarfjörður
14th June: Akureyri
22nd July: Hafnarfjörður
2nd September: Akureyri

"Hafnarfjörður is the track of the quarter mile club near the capital Reykjavik, on which also Martin Hill has raced already", says Sebastian. "This summer they built a fabulous all-new sand drag strip next to the quarter mile. This track has now been added to the Championsship and the first official event there will also start the 2017 season.

"Akureyri is also known as the Capital of the North and is the home of many petrolheads. Due to this, one of Iceland's biggest and oldest motorsport clubs was founded here in the 1970s. The Club owns a real nice and big facility in the mountains above the town, the sand drag strip is always well-prepared and records have been set there.

"If anyone is interested in visiting a sand drag race or maybe taking part with a car or bike then I can help with everything you need. It doesn't matter whether it's "Where can I get a paddle tyre", "How can I get there"  or "Where can I sleep", just ask me at info@sanddragracing.de. call +49 176 496 122 80, or visit www.sanddragracing.de."

Nelson's victory.
30th November: Congratulations to UK blown-alcohol slingshot racer Dave Nelson who has won a GoPro award for a video of one of his fire burnouts at Santa Pod Raceway:

"The video is currently going viral all over the world with links and shares on sites in America, Russia and Taiwan", says Dave. "I believe it was even shared by Fast and Loud's Richard Rawlings. At time of writing far it has had 236,154 views (Hell's bells, that's even more than our Pete Youhill drifting video - Ed). Mind-blowing stuff!

"We believe that there is a cash award coming our way which will hopefully help us back out on track next season after a disappointing year for us racing-wise. We were hoping to be back out this year, but we found some damage over the off-season, bought parts to replace, and rebuilt only to suffer a failure of the replacement part on first fire-up. In conjunction with entering the real world of home ownership, mortgages and getting married we just could not afford to come back this season. Fingers crossed for next year though."

Swift snippets.

30th November: The latest spy picture to arrive at the offices of Eurodragster.com came with no words. If you know more, or if you would like to send your own spy picture, then drop us a line at eurodragster.com@btinternet.com.

Eurodragster.com's annual Christmas Gift Mart will be published at the end of next week. If you are selling the ideal gift for racers, race fans and all those in between then drop a paragraph or two and, if you like, a picture to tog@eurodragster.com.

Robin Jackson tells us that the January edition of Octane magazine contains a five-page article by the distinguished motoring writer Richard Heseltine, entitled Temple of Zoom, on the subject of fifty years of drag racing at Santa Pod Raceway. The article is illustrated by a selection of photographs covering the venue's half-century of activity. Octane magazine focuses on classic and performance cars and the January edition is currently available from good newsagents, priced at £5.

Robin adds that for the technically-minded reader, Race Engine Technology's latest annual report on drag racing, Drag Race Technology Volume 7, is also published now. Alongside a detailed feature on John Force's current fleet of Camaro Funny Cars, the various learned articles include a dissertation on suspension geometry by Britain's own Luke Robinson. Drag Race Technology is available for £20 from www.highpowermedia.com or call 01934 713957.

Phil Evans of the FIA European Drag Racing Commission, UK Tech Comitte and various other good deeds has alerted us to the presence of his legendary Super Vogue in rotation on the home page of the new DriveTribe.com web site. "I am happy to see that an ancient drag racing Singer Vogue is considered to be front page material", says Phil, "and I would imagine that some people think they have no taste!". Only if they are stupid, Phil. A drag racing tribe has already been set up with the UK's Team Turboville amongst the first to fly the flag.

No news update yesterday so we were unable to wish Happy Birthdays to our good friend Alison Bohannon and to Slot Drags guru Steven Dudley. Hope you both had a great day guys.

Strictly it's early days yet but we have posted Eurodragster.com's provisional Event Coverage schedule for 2017. Events will likely be added, or less likely removed, although nine events in eight consecutive weekends starting with the NitrOlympX next August might be pushing it a bit. Please note that event coverage and webcasts are subject to the approval of venue and/or event management. You can check out our Event Coverage schedule by clicking here or by clicking on the John Woolfe Racing Event Coverage link on the left-hand side of any Eurodragster.com page.

Spitfire's Santa special.
28th November: Lee Child of Eurodragster.com sponsors LA Racing Parts and Lee Child International Track Prep Services writes that it gets all festive at this Saturday's (3rd December) Santa Drag and Drift at Spitfire Raceway, Cornwall's only quarter-mile drag strip:

Performance is heating up very well on the no-prep surface. Launceston's Matt White holds the car track record with his street-legal GTR R35 in the 10.0s and Devon's Mark 'Wolfy' Smith holds the bike record in the 9.9s.



The drag strip is open to all for Test and Tune and it is also the final round of the 2016 South West points series which has taken place at Spitfire Raceway and Devon's Dakota Raceway this season. Plenty of trophies are on offer as top three Quickest Times of Day in all categories will be awarded. We have to thank Vince at Westcountry Rider Training who has kindly sponsored both south west tracks this season by providing these top three trophies.

With the festive theme we have trophies for the quickest Santa down the track and best festively-decorated vehicle on track. As most hard-core drag racers know, the start line lights are known as the Christmas Tree. To finish off, Spitfire Raceway's Tree will be decorated and the Chief Starter, true Yorkshireman and Competition Bike rider Phil Gilson, will be dressed as a fairy.



As ever at Spitfire Raceway there is plenty going on: the drifting, which is a sell out, very well-attended club stands, Show and Shine, kids' go-kart track, and festive fancy dress competition.

For more information check out Spitfire Raceway Cornwall on Facebook. You can find Spitfire Raceway at Perranporth Airfield, Perranporth, Cornwall TR5 0XS (map).

Swift snippets.
28th November: If you need to replace your race harness for next year then you can save 10% by ordering from Eurodragster.com sponsor Andy Robinson Race Cars and paying before Christmas. Your harness will be supplied with a 2017 date so that you get the full lifetime. If you are interested then please call Kate Robinson on 01256 880589 or E-Mail robinson_racecar@yahoo.co.uk.

Challenge winners wake the larks.
28th November: Our good buddy Markus Münch writes that this year's Supro ET Challenge turned into a mainland European Super Pro ET Championship with contestants from Germany, Switzerland, France, Italy and Südtirol taking part:

In the end Florian Uebel, a member of HARA (Germany's oldest Dragster Club) and the Bavarian Dragracing Club, took the win in the Challenge overtaking Switzerland's own Mike Bruckmüller in the last race of the season, Italy's famed Hills Race at Rivanazzano Dragway. Third was Rookie of the Year and NitrOlympX runner-up Franz Aschenbrenner who overtook Switzerland's Nicole Rechsteiner, also at the Hills Race. Fifth was Stefan Eisenhauer and sixth was Marc Henney, a regular Santa Pod visitor in the yellow Ethanol Guzzler dragster.



We had thirty four drivers, team members, helpers and friends at the Trophy Presentation in Karlsruhe to celebrate the end of the season and to fête the winners in style. We had our annual Drivers' Meeting at Carls Wirtshaus and then we enjoyed a delicious dinner and honoured the winners with speeches, trophies and prize money. Those who like to turn night into day had a blast at the Alte Hackerei until five in the morning... one of the greatest trophy parties in the nine years of the Supro ET Challenge.

This leads us to the tenth edition of the Challenge in 2017, the longest-extant drag racing Championship in Central Europe. Entry is open now and as in past years 75€ gets you in the field; this money will form the basis of the season's prize money. You can collect points at all official sanctioned races in Europe and your four best results count, although no more than two races from any one track will be counted. For more information please visit www.suproet.de. See you at the track in 2017.

Thanks to our sponsors in 2016: MSTO, Schumann Motorsport, Beat Rechsteiner Bedachungen, Turboscheune.com, Ehrismann AG, Mike Bruckmüller-Team '74, Eisenhauer KFZ Service and Hillbilly Hellfire Racing.

Beech back Jordan.
26th November: UK National Junior Dragster Champion Jordan Payne and the Sticky Situation Junior Dragster Racing Team are very proud to announce that Beech Underwriting Agencies Ltd has come on board as a sponsor for the 2017 season.


Geoff Stilwell, CEO and Managing Director of Beech Underwriting says, "I am very proud to be able to help Jordan going forward with his professional outlook and commitment to the future of drag racing. The Juniors are the Top Fuel pilots of tomorrow. Meeting Jordan at the Hall of Fame dinner convinced me that he is the one to watch."

Not only does Beech Underwriting now support the Sticky Situation Junior Drag Race Team, it also supports Rat Trap Racing and Havoc Racing's tour of the US.

Jordan would also like to thank his other sponsors VP Racing Fuels, Goodridge, Nimbus Motorsport, Cam Auto Developments, CTR Developments, Mantis Web, Windrush Roofing and Simon Cox Marketing Solutions for their support.

APIRA ACU Affiliation Codes.
25th November: Shakespeare County Raceway's Jerry Cookson has been in touch to let bike racers know that 2017 ACU Affiliation Codes, required for either on-line or paper licence applications, are now available by E-Mail at shakespearecountyraceway@gmail.com.

"If you are a member of APIRA then please make sure that your membership is fully up-to-date and please include your APRIA membership number when applying for your 2017 ACU Affiliation Code", says Jerry. "If you are a member of SPRC then please submit your request to SPRC (see news item of 10th November - Ed)."

Swift snippets.

25th November: As ever well in time for Christmas our good friends at Zeon TV have released their 2016 UK drag racing DVDs. As well as MSA Pro Modified, Topspeed Automotive Street Eliminator and Wild Bunch season reviews there are reviews of Dragstalgia, the Mopar EuroNationals, Gearhead Garage UK Top Sportsman and Nostalgia Super Stock, and the NSRA Hot Rod Drags. Each DVD is £14.95 plus postage and various package deals are available. The usual photographic contributions from the Eurodragster.com team are this year joined by some footage from our Webster Race Engineering / Nimbus Motorsport webcasts. You can check out trailers and order your DVDs at www.quartermilehigh.com.

UK Comp Eliminator racer Robin Orthodoxou would be pleased to hear from anyone who has 1927 Model T altered body moulds or if anyone is manufacturing such bodies. If you can help then please drop Robin a line at rorthodoxo@aol.com.


US stars check in at Santa Pod.
25th November: Santa Pod Raceway marked the close of its 50th Anniversary season with a visit by two eminent figures from American drag racing. Steve Gibbs and Ed 'The Ace' McCulloch had attended the British Drag Racing Hall of Fame's annual Gala Awards Dinner last Saturday and travelled up from London to view the historic UK track.

Gibbs had visited before, in the 1980s, during his long tenure as NHRA's Vice-President of Competition. For McCulloch, the former Funny Car and Top Fuel star who numbers six US Nationals victories in his illustrious driving career, the trip was another highlight of his first visit to Britain.

Accompanied by Steve's wife Gloria and Ed's partner Cindi, the pair discussed the venue's history and its future plans with members of Santa Pod's management before being driven to view the track and the surrounding premises. At that moment, the day's torrential rain ceased and the sun shone through, and photographs were taken on the start line. In the Santa Pod shop, Ace was pleased to find a die-cast model of the Brut Revolution Dodge Stratus Funny Car which he had tuned for Ron Capps while serving as Crew Chief for Don Schumacher Racing ten years ago. The model car now bears Ace's signature.

Brian Cross' funeral.
24th November: Many thanks to Don Cross and Robin Read for passing us the details of Brian Cross' funeral.

The funeral will take place at 3:00 pm next Wednesday, 3rd November, at Nene Valley Crematorium, Doddington Road, Wellingborough NN8 2NX (map). The procession will start from and return to 19 The Banks, Wellingborough, NN9 5YX (map). "It will be a good day filled with many happy memories", says Don. "Dress code is team colours if you have them, old or new we don't care."

The family have requested no flowers please but if you would like to make a donation to the Northamptonshire Air Ambulance in memory of Brian then please visit the Abbott and Sons web site where you can donate and leave a tribute.

Swift snippets.
24th November: Andy Willsheer's and Keith Furness' portraits and presentation pictures from Saturday's British Drag Racing Hall of Fame Gala are now available for viewing and print purchase at www.photobox.co.uk/my/album?album_id=4545053037.

Santa Pod Raceway are holding a Black Friday Sale offering 50% off 2017 Festival of Power tickets with discount code BLACKFRIDAY at www.santapod.com, and 40% off selected Santa Pod merchandise at www.santapodshop.com. The sale starts at midnight UK tonight (Thursday) and ends at midnight tomorrow.

We would like to wish a Happy Thanksgiving to all of our readers in the United States of America.

SPRC Dinner Dance reminder.
22nd November: Yvonne Tramm has been in touch with a reminder that booking is still open for the Santa Pod Racers Club Dinner Dance and Trophy Evening, which takes place at 6:00 pm on Saturday 11th February 2017 at the De Vere Staverton Park Hotel in Staverton.

You can find full details about the SPRC Dinner Dance in our news item of 14th September, and/or you can download the Dinner Dance booking form (PDF format) by clicking here. Please note that booking forms should be sent to Yvonne Tramm at the address specified on the form and not to the SPRC office.

"If you have any special dietary requirements then please get in touch with me and not the hotel", says Yvonne. If you have this or any other query about the SPRC Dinner Dance then you can contact Yvonne at ytramm@africonnect.com.

Swift snippets.

22nd November: Congratulations to Ray White who beat his target of burning 2500 calories in a four-hour Spin class to benefit the British Heart Foundation. "I managed to burn 2930 calories in the four-hour period, achieving my goal of 2500 in three hours and twenty minutes", says Ray. "My heart rate averaged 129 over the four hours, I drank four and a half litres of water, eight electrolyte gel packs, two bananas, and a handful of jelly beans. But best of all is that with all your generosity up until Sunday I have raised £1130 for the BHF. If you haven't yet had a chance to pledge any money it's still not too late; go to www.justgiving.com/ray-white2."

Geoff Stilwell asked us to send best wishes to UK Fuel Altered racer Nick Davies who had an operation on his foot yesterday (Monday). "A big Get Well to you Nick so that you will be fit to take on all comers in the US Nostalgia Tour next year", said Geoff. We second that, best wishes for a rapid recovery Nick.

For those racers putting together sponsorship proposals for 2017 we have compiled readership / viewership statistics for Eurodragster.com's 2016 John Woolfe Racing Event Coverage and Webster Race Engineering / Nimbus Motorsport webcasts. You can view or download the file (PDF format) by clicking here. The current plan is to cover equivalent events next season.

Brian Cross remembered.
22nd November: Many thanks to Robin Read for passing on Don Cross' biography of and tribute to his brother Brian Cross, who died last week:

1978 was the year that Brian announced that he was going to build a race car. It took from then until 1982 for us to complete the job. The chassis was made by Allan Herridge, 120" wheelbase, Ford 289 V8 running gas through twin four-barrel Holley carbs via a tunnel ram inlet manifold. Behind that sat a single-plate clutch and a three-speed Lenco with reverser. The drive shaft connected to the Strange Engineering rear axle via a fourteen inch drive shaft with a Greek coupling. The picture below right shows the car in 1983 in typical pose, launching off the line, front wheels up and fuel pouring out of the fuel tank overflow under the raised front. Brian and Ray built that engine to rev like you wouldn't believe, many a time the telltale on the rev counter would be at 11,500. Man oh man did she scream.



We ran the Ford until the end of 1984, running a best of 10.26/129. For 1985 my brothers built the 355 Chevy, the engine came from a Camaro which was being scrapped and the bores were so worn you could see the ridges in the barrels. Brian and Ray put everything they could into that motor. Forged rods and pistons, zero gap rings and the weird Isky direct drive reverse motion cam, everything had rollers on it. On top sat a Hilborne fuel injection system. The Lenco now had an air shifter instead of levers, she ran on methanol and still revved to 9500 although there was one memorable race when Brian shifted into top gear too early and the engine bogged down so he pulled on the air shifter and changed back down to second. Brian later confessed that the revs went all the way to 12000. Nutter! Brian was always very particular about servicing the motor, three start-ups and we changed the oil, after every meeting the engine was stripped down and new main and big end bearings were installed. The Chevy was so reliable as to be unreal, we raced her for four seasons then sold her to Barry Giles who ran her for another four or five years before she finally blew.



Brian loved his drag racing and was always willing to help anyone having problems and he could talk, blimey could he talk and talk and talk. He would organise trips to Germany with other racers as a bought-in show to entertain the crowds and this was one of the things he was passionate about: you raced hard, you raced legal but most of all you were there to entertain the paying public. I think that was one of the reasons he used to do enormous burnouts, he knew the crowds loved them.

I'm going to miss Brian. He could be stubborn and cantankerous but if you had a problem he was the most generous bloke around, even as his health was failing on that last cruise his only thought was to buy fluffy toys for the two young children who lived opposite him. That was Brian - he was my brother, my best friend and the best bloke I've ever met.

BDRHoF Bench Race Unplugged.

21st November: One of the undisputed highlights of the British Drag Racing Hall of Fame Gala is the Bench Race which takes place in the afternoon, before the dinner and presentation. This year's Bench Race was no exception with thirteen of the sport's historical figures telling anecdotes and answering questions from the floor. Legendary photo-journalist Bob McClurg hosted the Bench Race whose panel consisted of Eileen Daniels, Paula Murphy, Steve Gibbs, Harry Hibler, Ron Hope, Tom Hoover, Ed Iskenderian, Ed McCulloch, Waterbed Fred Miller, Bob Muravez (Floyd Lippencotte Jr nowhere to be seen this year), Carl Olson, Dennis Priddle, and Joe Schubeck.

Here are some of the best stories and quotes from Saturday's Bench Race:

Waterbed Fred Miller on 100% nitro: "We ran a lot of everything! We didn't use a lot of alcohol except for drinking."

Bob Muravez' first race car: "A '53 Corvette which was Betty Grable's car. I got a lot of tickets, twenty seven to be exact."


Carl Olson's holeshot methodology: "We raced on a taxiway at Salinas Airport. There was a dog-leg at the end of the track then drums full of sand. We called that "The dead end" for obvious reasons. The starter was a short guy and a bit nervous especially when it was a pair of Fuel cars. There was no red light system so he was the judge. He got the nod from both racers and then waved the flag. When he got the nod from the second racer I would whack the throttle, the starter would jump and throw the flag in the air and I was gone."

Ed McCulloch's new slant on borrowing the keys: "My dad had a boat with a big motor but it spent the winter in the garage. HL Shahan had a dragster and I asked Dad if we could put the boat's motor in the dragster. At the age of fifteen there I was putting a motor in a dragster. And it was all good until we put the rods out of it."

Ron Hope's safety kit: "In 1963 or 1964 they decided we should wear fire-retardant clothing. We bought Air Force surplus suits and the SCTA dipped them into a chemical which turned them into a wick! In 1966 I bought a silver suit and the arms were too long so I just rolled them up."


Waterbed Fred Miller and the credit card limit: "We travelled from LA to Indy with Billy Meyer's credit card but it had a $10 limit. We were filling up $10 a time all the way to Indianapolis."

Waterbed Fred Miller and Billy Meyer's record-busting 6.17 at Indy: "Billy's 6.17 at that race - you're asking me what happened? I still don't know!"

Isky on Scotty Fenn: "He spoke with a lot of authority even if he didn't know the subject."

Isky and the five-cycle cam: "I'd heard of a five-cycle washing machine. How could I justify a five-cycle cam if an engineer asked what I was talking about?"

Isky on promotion: "We knew that the dragsters could go fast and make us famous."

Dennis Priddle's first ride: "I raced motorcycles before cars. I was crewing with Tony Gane and we put together a sprint bike with a 1934 Rudge motor. Then we went to the Drag Fest and decided to move to four wheels, built a rear-engined car with the Rudge motor."

Joe Schubeck sources nitro by accident: "I had a Flathead which couldn't get out of its own way. We decided to go nitro but no-one would sell it to us, they didn't want to know us. I was burned at sixteen fooling around with a car and when I was in hospital the guy in the next bed owned a company making paint stripper and the process of making paint stripper included nitro. I became "friendly" with his daughter and he said "I think I can get you nitro". And so I was getting nitro for thirty five cents a gallon!"
Bob Muravez: "How long did the girl last?"
Waterbed Fred: "Until the nitro ran out!"

Why Tom Hoover moved to Funny Car: "It was quite simple - you could make more money in Funny Cars."
Bob McClurg: "You know, "Money" is Hoover's middle name."


Steve Gibbs and racers with fireworks: "A good M-80 is a good thing. We had an old car at the end of the track which was just sitting there and someone decided it should be burnt. I put two inches of gas in a jar and floated an M-80 in the gas. I lit the fuse and right away I knew that was a mistake. The fire was so loud that we didn't even hear the firecracker going off. When I had been away getting the fire extiguishers one of the guys emptied the gas can into the car. The Fire Department were coming before we called them, we told them "We don't know what happened" and they said "That's the third time this week" and left."

Carl Olson and racers with fireworks: "First we need to establish that I was an innocent bystander! When it rained you made your own entertainment with drinking and fireworks. We used to pass a warehouse which sold fireworks and we always stocked with a case of M-80s. We would cut the top off a nitro drum and put it over an M-80 and see how high the M-80 would blow it. Kuhl used more than one M-80 and added nitro. The drum didn't go up in the air, the explosion blew the lid off the drum and it became a scythe. Luckily it only went through a trailer. We also discovered that you can launch an M-80 a great distance with a slingshot. Then Kuhl built a mortar. Four inches diameter, same as a TRW piston. We dropped in a piston and fired it. Then he decided that if one M-80 was good then two were better and with timing you could put a piston through the bottom of a 747. Well, the explosion in Hiroshima was nowhere near. The piston didn't disappear, the mortar disappeared and there was a four-foot hole in the ground."
Bob McClurg: "This is the man who works at SFI!"


Hand Grenade Harry Hibler: "They called me "Hand Grenade Harry" because I drove cars with very short fuses. My Crew Chief was setting fuses to 1000 feet long before NHRA changed it!"

Harry Hibler on a promotional visit: "A local High School was campaigning for funds to send a team to Norway and they had a parade with my car at the front. The school bell rang, I fired the car up and drove it around the corner. Someone noticed that the door to the gym was open and they told me to drive in there. I drove into the gym then whacked the throttle a couple of times and shut it off. The only noise was tinkling glass. I blew out every window in the gym and after they had paid for the repair I don't think they went to Norway."

Paula Murphy does promotion: "We had a shop in Geneva on the Lake in Ohio. Racers would stop by during the week. Jack Bynum put up a sign saying Fat Jack's Charm School. Tourists would come in and we would fire up the cars."

Bob Muravez' passenger ride: "At the end of the track there was a guy by a gate. He said "If you have trouble stopping I open the gate and stop the traffic"! So I went through and went past him and I felt a little tug. When I got out of the car the parachute was getting itself up off the ground. The guy had stepped forward to see if I was OK and the chute picked him up. I asked him if he was OK and he said "That was real cool!"."


Paula Murphy crashes a Rocket Dragster: "I pulled the chutes and they both came off. I tried to shut off and it didn't. I ended up about seventy feet in the air and when it came down I crushed several vertebrae."
Carl Olson: "I was at the top end and Kuhl and I agreed that that was the most spectacular crash we had ever seen but we also thought that we must have seen a fatality happen. Then a truck came past and Paula was sitting in the truck waving!"
Paula Murphy: "I wanted my time slip!"

Carl Olson's favourite crash quote: "After the third flip I lost control!"


Joe Schubeck goes off the end: "There was a farm at the end of the track and the owners hated everyone and certainly didn't like racers. They had been robbed several times and they thought racers were robbing them. So I went off the end and ended up in their corn field and when my crew came to get me the owner's wife pulled a gun on him. My crew managed to convince her that we weren't there to rob them and smoothed everything out, and then he reversed the tow truck and ran over her cat."

Harry Hibler in the lights: "In those days the timing lights were on the track and racers would go near them and move them out of line. At San Fernando the lights went out at the quarter mile so I went out to put them back. I heard something and I looked up and saw two clouds of smoke. Then I realised two cars were coming towards me. I stayed where I was, trying to move wouldn't have been smart. They came through and Gary Gabelich gave me the finger as he passed. That was quite an experience, being on one knee in the middle of the track when two cars came by at 200 mph."

The panel's proudest moments:

Tom Hoover: "Winning the 1979 Winternationals."

Joe Schubeck: "The Lakewood bellhousing."

Ed McCulloch: "I won the US Nationals five times."

Dennis Priddle: "The International Drag Racing Hall of Fame trophy."

Paula Murphy: "The Round the World Drive."


Isky: "Karamesines sent back a cam and said it was junk. Then he needed a cam and all we had left was the old cam he didn't like. We changed the number on it and sent it back. He said "You son of a bitch! We set Low ET and high speed"!"

Eileen Daniels: "Marrying Bob. Meeting Wally Parks. One night we drove to the beach, Wally was driving and we were drag racing from light to light."

Harry Hibler: "We had a three-hour window to run Fuel cars at San Fernando and one day fifty four cars showed up and we ran the event in those three hours. Everyone got one qualifier and we finished eliminations. Putting Bernstein's Top Fuel Dragster on an aircraft carrier. The Navy told me that it was their most popular poster ever. As a result of that I got to fly back seat with the Blue Angels for years."
Question from the floor: "How many people did you drive for?"
Harry Hibler: "I have no idea!"

Carl Olson: "Winning the last race at Lions Drag Strip."


Ron Hope: Motorsports have taken us all over the world. My wife and granddaughter have set records in land speed racing, we got Geoff Stilwell licenced. My son Brian driving Pure Hell - there is nothing better than racing your son at 200 mph, except when you're five feet ahead of him!"

Bob Muravez: "Winning Bakersfield as a snot-nosed kid. Crewing for Craig Breedlove. Getting in the Western Hoist car, winning races and having my wife and kids in the winners' circle."

Waterbed Fred Miller: "Timing is everything. Walking in to Ed Pink's and ending up working with Ray Beadle and Dale Emery."

Bench Race organiser Geoff Stilwell of sponsor Beech Underwriting Agencies says that the event was amazing. "All those memories being shared with so many people", he says. "We had a full house. I cannot thank all those on the panel enough for taking part. For those in the audience I hope you all enjoyed it (Hell yes - Ed). You really were in the presence of greatness. The only down side was the air conditioning system which seemed to be overwhelmed with all the people in there. We did try to fix it."

You can see our Lucas Oil Products-sponsored BDRHoF Gala gallery, which includes shot from the Bench Race, by clicking here or by clicking on the Features, Interviews, Tributes link on the left-hand side of any Eurodragster.com page.

Hall of Fame honorees presented.

20th November: This year's inductees to the British Drag Racing Hall of Fame and Special Awards were presented at last night's BDRHoF Gala Dinner at the Sheraton Skyline Heathrow. Congratulations to (in order of presentation):

BDRHoF Honorary International Ambassadors
Bob and Sharon Muravez
Ron Hope
Tracy Hrudka
Eileen Daniels
Fred Miller
Carl Olson
Donna Garlits

Special Award for Fifty Years of Racing
Ron Hope

Special Award for Innovation and Excellence in Engineering
Ed Iskenderian

Sydney Allard Media Awards sponsored by Mintex
Photography: Julian Hunt
Writing: Brian Taylor

NSRA Global Impact Award
The Beach Boys, accepted by David Marks

International Drag Racing Hall of Fame re-presentation
Dennis Priddle

Lucas Oil Global Achievement Award
NHRA, accepted by Steve Gibbs

British Drag Racing Hall of Fame inductions
Bob Keith, accepted by Lee Keith and Chris Goodnight
Rob Loaring
Paula Marshall, accepted by Ian and Holley Marshall
Santa Pod Raceway, accepted by Keith Bartlett and Roy Phelps

Thank You from Santa Pod Raceway
Paula Murphy
Don Schumacher

In association with Lucas Oil Products we have posted a gallery from Friday's trip to London for our US VIPs, the Press Call, Beech Underwriting Agencies-sponsored Bench Race and the Gala itself featuring pictures taken by Simon, Grace and Tog. You can check out the gallery by clicking here or by clicking on the Features, Interviews, Tributes link on the left-hand side of any Eurodragster.com page.

We have reams of pages of notes from yesterday's Press Call and Bench Race; right now we are feverishly deciphering and typing and the next news update will feature the best quotes from the Bench Race.

Brian Cross.
18th November: We were sorry to hear from Robin Read of the death of UK Comp Altered and Pro Comp racer Brian Cross. After a long illness Brian passed away peacefully at home with his family at the age of 62. Robin Read writes:

Brian and his brothers will be remembered by many for their exploits with the Deadly Messiah Competition Altered. He later ran in Pro Comp using my father's Le Patron dragster.

I came to know Brian and his brother Ray during this period, although I had met up with them before that at Tony Morris' father's garage in Germany. I was based there between meetings at the Osterreichring and Hockenheimring repairing the gearbox in the methanol dragster. I remember that it was raining, so the Cross boys barbecued inside the garage! Of course the place filled with smoke and so I had to work on the gearbox on the floor because that was the only place where I could see or breathe. Everyone except me thought it hilarious!

After they had fulfilled their ambitions in Pro Comp, both Brian and Ray crewed for me on my nitro Daimler dragster . This was a busy and happy time for me; I ran my dragster successfully at home and abroad during the period 1990 to 1996. Brian took it upon himself to attend to all the driving duties and indeed towed the dragster trailer everywhere including the overseas meetings, venturing as far as Monza in Italy with Bill Mears as navigator. However Brian's usual and constant companion was his brother Ray, they were indeed inseparable. During this time it would not have been possible for me to have undertaken such an intense race programme without the help and commitment of the Cross boys.

Our deepest sympathies to Brian's family and friends.

UK Top Sportsman TV confirmed.
18th November: Thanks to Paul Marston for letting us know the TV broadcast schedule for this year's Gearhead Garage-sponsored UK Top Sportsman event which took place at the Mopar EuroNats at Santa Pod Raceway in July. As ever the coverage is produced by Zeon TV which guarantees its quality.

The first three showings will be on Motors TV at 18:25 UK on Monday (21st), at 05:05 on Tuesday, and at 15:45 on Tuesday. The show will also be repeated later next week; check out your Electronic Programme Guide or Motors TV web site for details.

Swift snippets.
18th November: Simon, who is involved in setting up for this weekend's British Drag Racing Hall of Fame Gala, has been in touch to let us know that a lot of the US contingent are already enjoying English hospitality. Below left is Ed Iskenderian, aka Isky, at the Swan Inn in Denham, and below right are Harry Hibler, Bob McClurg, Waterbed Fred Miller, Ed McCulloch, Steve Gibbs, Gigi Carleton and Joe Schubeck at dinner last night (Thursday). Stay tuned for more from the Gala.



Amongst the latest postings on our Jeff Bull Race Engines-sponsored Swap Meet is the Peter Schöfer Racing Top Methanol Dragster which is up for sale turn-key. If you fancy going Top Methanol racing then you can check it out under Cars For Sale at www.eurodragster.com/classifieds or by clicking on the Jeff Bull Swap Meet link on the left-hand side of any Eurodragster.com page.

Web site updates.
18th November: The latest update to Alan Currans' excellent Acceleration Archive is a tenth page of Mark Gredzinski's work. "This is a unique showcase of Mark's skills of photography, drawing, painting and model making", says Alan. "This man is truly a polymath of drag racing if ever there was one!". As ever you can check out the latest updates via What's New at www.theaccelerationarchive.co.uk.

The Mad Welshman has updated his Flickr site with two large albums from the recent Halloween Bonfire Burn Up at Shakespeare County Raceway, including a large selection of fire burnout and return road shots. You can check out Mad's pictures at www.flickr.com/photos/the_madwelshman. "Can I say a quick Thank You to everyone who has taken a look at my page over the past year, to the racers, officials and crews who have made this a fantastic year, and to yourselves at Eurodragster.com for providing coverage of the events which I couldn't make it, and for posting the links to my uploads throughout the year (Thanks, you're welcome - Ed). Roll on the 2017 season!"

York Raceway: 40+ years and counting.
18th November: Chris Murty writes that 2017 will be the fortieth anniversary of drag racing at the UK's York Raceway although the story of the Northern venue actually starts several years earlier:

A group of new drag racers and sprinters from the Pennine Hills were having their resources stripped by having to make four hundred-mile mile round trip to be apart of the sport they fallen in love with. With loads of enthusiasm and a flyers' map of airfields they went out looking for a suitable venue to host their own events.

It was agreed that the key to success would be a venue within twenty five miles of the M62 which links Liverpool, Manchester and Leeds. After sixty airfields, numerous shotguns to the face, and dogs set loose they landed on Melbourne Airfield. Melbourne had a lot of potential: the site was large enough to host events, the airfield was long enough for quarter mile racing and half a mile braking, the layout was perfect, and the owner was welcoming and entrepreneurial. The main issue was its condition; having been built in a hurry during the Second World War and hammered by farm vehicles for thirty year it was unsuitable. But in 1972, after the racers had exhausted all airfields and had become somewhat disheartened, a miracle occurred.

One of the keen Pennine racers' cousins, a keen flyer whose flying maps they had borrowed, bought a farm on the outskirts of Huddersfield which had a small airfield. Perfect! It was on the outskirts of town, was part of a major bus route, and was within the sight of the M62. It couldnt fail. In 1974 the Pennine racers became the Pennine Drag Racing Club and set to, raising cash from sponsorship and holding hugely-popular eighth-mile drag racing which featured superstars such as Clive Skilton and Roz Prior. After two great events and after the airfield had become a fully-established drag racing venue the local council shut it down, and thus began a long legal battle with Kirklees Council.

In 1975, desperate to keep momentum and spirit, Aintree was proposed as around the famous horse track was one of the original British Grand Prix circuits with the benefit of huge 20,000 capacity grandstand which overlooked the circuit. Again the perfect ingredients to host drag racing. The PDRC came in and again hosted two hugely-successful events, filling the grandstand. Unfortunately, due to the relationship with the owner of Aintree, and issues with local residents there was no future. In 1976 and with a small amount of capital the PDRC returned to Melbourne Airfield. With shovels and barrows and sponsored asphalt they worked hard to create a usable race surface. York Raceway was born in 1977!

In the late 1980s racers Pip Higham and Ian Lloyd decided that the future of York Raceway was in jeopardy as it was not attracting enough racers. The feedback was that track required resurfacing. It was agreed with Stephen Murty that whatever money they could raise would be matched by Steve and Pennine Raceway Ltd. Along with other racers Pip and Ian managed to raise £12,500 from individuals and local companies and Pennine Raceway Ltd matched another £12,500 which could only pay for asphalt material and laying. Around twenty five volunteers had to dig up with shovels and barrows and plane around half a mile of track to remove all the lumps and bumps and achieve the most level surface they could.

In those more than forty years there have been two elements working side-by-side: the PDRC, the UK's oldest Drag Racing Club, and Pennine Raceway Ltd and the Murty family, the UK's longest running drag racing promotion company.

York Raceway wants to welcome any of the independent drag racing series which may be looking to expand their classes with northern racers. Some facts you may not know about York Raceway:
Each of the lanes is wide enough for start area to be split in to two different surfaces: the shell grip surface is reserved for street cars with treads capable of up to nine-second times, giving thirty per cent better grip for road-legal cars, and is surprisingly popular with high end performance 4WD cars as it provides enough grip for excellent sixty foot times whilst allowing enough wheel slip for the turbo to spool and avoid bogging down. It also is an unbelievably consistent surface, there is no difference in sixty foot times from baking hot dry days to cold gray days. It is becoming the preferred surface for the majority of our Sportsman ET racers. The concrete surface is rubber dragged and glued with the latest products available, giving as good as other tracks' sixty foot times for pure competition cars using slicks or drag racing treads, once dialled in to the track. The track is as quick as any other in the UK for cars capable running into the eights. The track hosts several eight-second doorslammers and track is prepped accordingly, allowing them to achieve Personal Bests.


York Raceway is only twenty five feet above sea level giving very good air for engine HP which catches out a surprising amount of people, especially those with forced induction.


We use modern TSI timing which will be familiar to most racers but which, uniquely, also has integrated 0-60 mph timing to appeal to the UK market, particularly our street cars. All times are posted on the internet by the end of the day.


We have a half-mile braking area.


We currently allow racers to enter two classes over the weekend doubling track time.


Every event is run under RTA authorising permits, which protects drivers from serious RTA prosecutions including death by dangerous driving should they crash into another racer: see www.iopd.org.uk.
What started out as a patch-repaired airfield with a caravan and a poor bloke at the finish line with flags has grown to what it is today: the home of drag racing in the north, the introductory venue to so many national and international superstars in the sport.

We have been here for forty years and we're not looking to change that any time soon.

No Prep Doorslammer Nats date.
16th November: Paul Marston tells us that there was such a positive response to his proposal of a No Prep Doorslammer Nationals, posted here on Eurodragster.com on 18th October, that he has been able to approach Maitland Racing, who organise events at North Weald Airfield, to ask Tony Huck for a date:

Tony has kindly given us a date of Sunday 2nd July 2017. For this inaugural event the entry will be limited to a sixteen-car field. It will be pre-entry only and there will be an entry fee, but a nice cash prize fund will be up for grabs. At this stage the event will take place over the quarter mile. Full details will be published on our Facebook pages Paul Marston Racing and UK Top Sportsman in due course, but if you are considering entering and would like more information now then please contact me on 07831 650230 or via Facebook.

There are two other Run What You Brung events at North Weald after July, which can be used if weather is unkind to us on the original date. There are also two RWYBs in May and June so there is time for testing and running in the usual Quick 8 competitions, which you can enter at lunchtime on the day. The Quick 8 is open to anything on four wheels, there is also a Quick 8 for bikes, and those contests are free to enter. Judging by how busy the opening event was in 2016, Tony would advise that if you plan to attend the May event then you arrive very, very early as it was a roadblock in 2016.

Once again thanks for your support everyone. This is going to be a very interesting race, to say the least!

Swift snippets.

16th November: John Hackney asked us to say a big Good Luck and Stay Safe to UK Super Comp racer Richie Webb, who is racing one of his wild VWs in Open Comp at this week's PSCA Jegs Street Car Super Nationals. Richie himself got in touch to tell us that he is packed and ready to go. "Open Comp doesn't have an index as such", he said, "so I am not sure how I can run way under, but I will try anyway." Additional great news on this front is that our friends at Bangshift.com will be broadcasting the event starting tomorrow (Thursday); you can read more by clicking here. Las Vegas is -8 hours on UK time and -9 hours on European time.

Web site updates.
16th November: Dick Parnham has updated his Flickr gallery with another tranche of pictures from this year's FIA / FIM Main Event at Santa Pod Raceway. You can take a look at www.flickr.com/photos/dickparnhamdragracing.

Lots sought for charity auction.
14th November: Timing guru and Honorary Eurodragster.com Staff Member Andy Marrs of TSI Timers has been in touch seeking the help of the racing community with a charity auction which starts imminently.

The auction is organised by RCI Europe in aid of two charities who provide palliative and respite care for children with terminal illnesses and their families. Zachary's Shack helps families in the area covered by Kettering General Hospital who have a child with any life-threatening or life-limiting illness by arranging a holiday stay at a caravan at Butlins Skegness, whilst Cransley Hospice provides hospice and palliative care services for the population of north Northamptonshire.

RCI's last auction raised more than £1500 and organisers Sue and Russ Cockings would like to beat that. Andy would be pleased to hear from any member of the racing community who can offer t-shirts, pictures or other souvenirs, tickets or indeed anything which could be auctioned for these two very worthy causes.

If you can help then please contact Marrs as soon as possible at andy.marrs@outlook.com.


Swift snippets.
14th November: Congratulations and best wishes for a long and happy life together to bike racers Kev Charman and Lizz Charman (McCarthy-that-was) on their wedding which took place on the start line at South Georgia Motorsports Park on Friday, during the 40th Annual Mann Hill Garage World Finals. Lizz tells us that she was taken completely by surprise; nineteen years' experience of the usual level of secret-keeping in the racing community only makes this fact all the more impressive to us. Thanks to Nicola Stubbins and, very shortly after, Lizz herself for letting us know.

Retirement? Who said retirement?

12th November: Having sold his eight-second Camaro, retired (sic) Super Comp racer Paul Watson has announced a bid at Jon Giles' all-time stopping-racing record with the acquisition of the former Rebel T and Pink Lady Racing blown-alcohol altered:

This was most definitely my last year, but ever since I sat in Charlie Draper's EMS Togo Funny Car it's been my dream. Things have also happened in the last year to change the way I think about life.

I had been interested in this car when Jayne was selling it, but I hadn't sold my Camaro. In saying that I'm not sure I would have bought it, instead taking the safer option of stopping racing. It was Tony Betts who told me that the car may be available and within days the deal was done. I have had loads of help already; big thanks to Tony Betts, Charlie Draper, Chris and Clayton Round, Sam Freeman and Nick Davies who have all been stars.

The car will be stripped and checked and a few upgrades will be applied and then we will hopefully be out testing after Easter; at the Festival of Power I will be busy with Ben Bridges and my old Camaro. See you all at the track.

Venom returns.
12th November: Having done for Paul Watson's pension fund, Tony Betts felt that it was only fair to do the same to his own, so he has acquired a Nostalgia Fuel Funny Car which he will campaign in the UK in 2017. The apportionment of responsibility, starting above with Paul blaming Tony, is becoming a bit like a house-buyers' chain; Tony explains...


I blame this on Richard Hartman who gave me the opportunity to fulfil one of my life-long ambitions and race a Nitro Funny Car at the Hot Rod Reunion at Bakersfield in 2015. While we were at Richard's workshop in South Carolina he showed me a Nostalgia Funny Car which he had built for someone who made a few runs before his father was taken ill, but then the car never ran after that. I asked Richard to put together a deal for the car, fully certified with all the spares required to run for a year.

After returning from the USA, where we were crewing for Baz Young, we decided that it was about time that we got some Nitro in our lungs so we struck a deal and put things in motion. The first thing to sort was where we would get the money - that's what Elaine said anyway, not that I am scared of her. So I guess something will have to go, which I am in the process of sorting now.

Next was my amazing crew - would they be up for it as the '34 Ford was so good on parts and maintenance plus they're all getting old. Well after a few concerns that was put to bed by two of the best Crew Chiefs over here and in the USA, Rob Loaring and Richard Hartman, who both showed confidence in our team and our Crew Chief Kevin Miller. So then we could get the deal sorted.

I contacted a few of our old sponsors and I was really pleased that they were so welcoming to the idea of Venom back in their fold. NGK, Teng Tools and Superpower Unlimited are the first to come back on board with Venom Racing. For now I will finish with our Crew Chief's statement "We get one life so let's live it".

Rat Trap aims for 2017 FoS.

12th November: The Fiftieth Anniversary World Tour of the legendary AA / Fuel Altered Rat Trap was such a success that more dates around the world have been added for 2017, with additional appearances now scheduled for New Zealand and England.

"We had a fantastic time racing at Saskatoon, Canada, at Santa Pod in England and Hockenheim, Germany" said team owner / driver Ron Hope. "However, I'm excited to be going back to New Zealand where we always receive a warm welcome. Fan reaction has been so strong that we're also planning on returning to England for the Goodwood Festival of Speed in 2017. And, of course, we've booked a full schedule of races in the US too."

The 2016 Tour wraps up with a prestigious display of the Rat Trap race car at the British Drag Racing Hall of Fame Gala on 19th November at the Sheraton Skyline Hotel at London's Heathrow Airport, England.

Rat Trap events currently scheduled for New Zealand and England in 2017 include:

4th-5th February: Leadfoot Festival Hahei, New Zealand
22nd-26th March: Beach Hop, Whangamata, New Zealand
2nd April: Nostalgia Drags, Meremere Dragway, New Zealand
22nd-25th June: Goodwood Festival of Speed, Goodwood, England

"This is a terrific opportunity to continue celebrating the history of Rat Trap Racing, and to give even more fans a chance to experience the excitement of a bad-to-the bone fuel-altered", added Hope. "Racing in front of the fans is what drives us to continue, and we're grateful to all our sponsors for helping make this tour possible."

Swift snippets.
12th November: Norway's Fred Hanssen is OK after his blown-alcohol Top Alcohol Dragster got out of shape, went up on a side and hit the guardrail in the second qualifying session at the Auto Club NHRA Finals at Pomona. Fred's weekend is done but at time of writing Manty Bugeja (TMD), Jonnie Lindberg (TAFC), Johan Lindberg (TAFC), Ulf Leanders (TAFC) and Markus Svensson (Stock Eliminator) are still standing. You can stay in touch with our heroes' progress at www.dragracecentral.com.

Michel Tooren and the Pro Dutch Racing Pro Modified team have published a review of their 2016 season which you can check out by clicking here.

Lindbergs' Vegas jackpot.
12th November: The 2016 NHRA Toyota Nationals at The Strip at Las Vegas Motor Speedway was a landmark event for Lindberg Bros Motorsports. Sweden's Jonnie Lindberg clinched his second consecutive NHRA Lucas Oil Drag Racing Series Championship, and he did so with the help of older brother Johan, who made his US driving début behind the wheel of Steve Harker's Rovalin AB Monte Carlo. On Monday following the event, the newly-crowned Champion earned his Nitro Funny Car licence with a best time of 3.91 seconds in Tim Wilkerson's Ford Mustang Funny Car.


The 27-year-old driver / tuner from Upplands Vasby, Sweden, became the first European driver to earn a major NHRA Championship last season when he wrapped it up by a mere two points on the final day of the season. This time, his performance allowed him to claim the title early in front of the many European fans who came to attend the Las Vegas event. He earned National event wins in Pomona, Norwalk, Brainerd, and Indianapolis in 2016 along with an additional Regional event win in Norwalk. This marks four consecutive Championship seasons for the team when you include Jonnie's 2013 and Johan's 2014 FIA European Drag Racing Top Methanol Funny Car titles. It is the eleventh season title for supporters Karsten Andersen and Thomas Nataas.

"The competition has been tougher, because everyone has stepped up and is running hard" said the driver of the Landmeco Camaro. "We learned so much this year, me as a driver and tuner and the crew. It feels good. It hasn't sunk in yet, I guess.

"There are so many Europeans and guys from Sweden that come to Vegas and Pomona that it feels like home almost. The fans say that it's cool that they travel all the way across the world to watch us. They're pretty crazy, the Swedish fans with the flags and the viking hats. That's why I did an eighth-mile burnout after I clinched it."


The celebration took place after Johan Lindberg scored his first round-win on US soil that Saturday. Johan entered the event in the same Rovalin AB Monte Carlo which he wheeled to the 2014 FIA European Drag Racing Championship after selling it to Steve and Jenelle Harker. His #13 qualifying position matched him up with Doug Gordon, the only driver who could mathematically catch Jonnie in the points standings. Johan took care of business with a 5.59-second elapsed time.

"It's like a dream", said Johan. "Everything has fallen into place, and the stars aligned. When we first shipped Jonnie's car over here, I wanted to drive here also, but it would have been too much for us to run two cars out here. I had to support him one hundred per cent. I thought about it for a long time, and now it's a dream come true to race.""

"It's always good to have your family with you when it happens, especially when your big brother comes to take care of business when little brother gets in trouble", said Jonnie. "It was a funny coincidence that he qualified where he did and beat Gordon first round. It worked out like a Hollywood movie."

Though both brothers made their exits during the second round of eliminations, Jonnie reached another career milestone on Monday when he upgraded his competition licence for the Funny Car class with an early shutoff run of 4.183 seconds followed by a 3.915 at 321.27 mph and a 3.965 at 321.35 mph under the guide of Tim Wilkerson. He is the only known Funny Car driver to record a three-second pass during his licence attempts (video).

"It's been my dream to drive a nitro car, and one of my goals for this year was to get my licence", said Jonnie. "Thanks to Tim for helping me out."


The West Region event at The Strip at LVMS the following weekend wasn't as kind to the newly-crowned Champ. Following three ill-fated qualifying attempts which carried out Murphy's Law of "Everything that can go wrong will go wrong", Jonnie quipped "I think my race car knew that I was in a nitro car, because it was mad at me". Johan qualified for the remarkably tough eight-car field but fell victim to Gordon in round one.

Both brothers finish out their seasons at this weekend's Auto Club NHRA Finals in Pomona. For Jonnie, the events are a pressure-free situation in which he will get the chance to compete for wins and test for 2017. For Johan, he will savor the opportunity to compete against the best of the best on American soil with 2014 Champion Harker calling the shots.

"I was hoping to finish out the season myself, but the car was a bit late getting here to do Dallas, plus I wasn't fit enough to get my licence back with my damaged ribs" said Harker. "With the time frame that we were working in, I suggested that he might like to drive the car if he could talk to his sponsor and work something out. It's been good for him, good for his sponsor, and great for us. I'm getting to test and sort that combination out.

"It's great to be back. It's obvious that we love it. It's what we do. It's great to have the chance for Johan to get in the car. He fits the car like a glove, he knows it, and it's perfect. It's just a matter of getting the tune-up right."

Lindberg Bros Motorsports appreciates the support of Landmeco, Oslo Tapet & Gulvbelegg AS, Manton Pushrods and Rockerarms, CP-Carrillo, Manley Performance, Noonan Race Engineering, Garmin VIRB, Leanders Clutches, Bullet Cams, Red Line Oil, XRP, Kjelland Transport, CPI, Geoveta, Scania, BST, Fastec, VSM, and VP Racing Fuels.

2017 UK ACU affiliation codes.
10th November: Ian Marshall of Santa Pod Racers Club has been in touch to inform bike racers that 2017 ACU affiliation codes, required for licence applications both on-line and paper, are now available from SPRC:

These codes are for racers wishing to apply for their 2017 ACU licences. Please note that your SPRC membership must be up-to-date and that requests must be sent only to ir.marshall@btconnect.com. In most cases replies will be sent by return.

If you are a member of APIRA then please submit your request to APIRA.

If you have any queries then please contact Ian at the above E-Mail address or call 01933 313625.

FAO SPRC Perpetual Award holders.
10th November: Ian Marshall has also asked that current holders of SPRC Perpetual Award trophies make arrangements for their return to the Club:

We would like to have tropies returned by Christmas please, so that we can get them engraved with the new winners in time for the SPRC Dinner Dance at the start of February. Please either return them to SPRC at PO Box 12, Rushden, Northamptonshire NN10 0ZU or alternately send to or drop in at Santa Pod Raceway's office.

If you have any queries then please E-Mail Ian at ir.marshall@btconnect.com or call him on 01933 313625.

The vote for the SPRC Perpetual Awards for the 2016 season will commence here on Eurodragster.com shortly.

Brooks' bike for sale.

9th November: We were sorry to hear from the UK's Bob Brooks that, after racing in Comp Bike and Funny Bike for nearly thirty five years, he has taken the difficult decision to hang up his leathers and put the Yellow Metal blown-alcohol Funny Bike up for sale.

"Early retirement from work is fast approaching and I simply can't afford to race on a reduced income comfortably", Bob told Eurodragster.com. "I've no plans to sell up the workshop so there will still be heaps of swarf in the wheelie bin, just not from making parts for my bike.

"The plan is to keep racing through 2017 until a buyer is found. Meantime I'll keep trying to get the elusive six-second pass. Then once the bike is sold I'll see if anyone is in need of another crew member, so I'll still be around (Good news - Ed).

Swift snippets.
9th November: Many thanks to Ian King for letting us know that the final standings in the 2016 UK ACU Drag Bike Championships have been ratified and are now available on the King Racing web site at www.kingracing.com.

Our good buddy Steve Moxley has had reports of the UK National Finals and Extreme Performance Bike Weekend posted on the ACU web site at www.acu.org.uk.

Good luck and stay safe to Jonnie Lindberg, Johan Lindberg, Ulf Leanders and Rob Turner (Top Alcohol Funny Car), to Manty Bugeja and Fred Hanssen (Top Alcohol Dragster), and to Markus Svensson (Stock Eliminator) and teams who are contesting this weekend's Auto Club NHRA Finals at Pomona. Qualifying commences tomorrow (Thursday) and you will be able to stay in tune with our heroes' progress courtesy of Drag Race Central at www.dragracecentral.com and on the racers' own web sites and Facebook pages.

Last-minute testing.
7th November: If you were at Santa Pod Raceway's season-closing Run What You Brung last Sunday or if you checked out our John Woolfe Racing-sponsored RWYB gallery then you will have noticed Paul Marston Racing's Cordoba Beige twin 88 mm turbo-equipped, fuel-injected Big Block Ford Mk5 Cortina on test. Paul Marston got in touch to let us know how he got on:

After sustaining a drivetrain failure at the Open Sport Nationals at Shakespeare County Raceway in August it took us a while to get all the bits and pieces back together. Although we were fairly sure we would break something at the event we did not know what it would be, so we did not have spares readily available. In the end it broke a rear UJ which damaged the axle yoke and destroyed the propshaft and first gear. The simple reason it broke was that the Cortina had never been run on slicks before; we figured the grip would be the downfall and we were right. The spares situation is now remedied and the drivetrain is now a lot stronger.


All we intended to achieve last Sunday was a couple of hits with the correct launch boost to see if it broke anything else. It didn't break anything in our two hits and we got a best sixty foot of 1.25 seconds still turning the tyres a little. On the second hit I got it out to 330 feet under power but it overpowered the track and started skating pretty bad before the eighth so I clicked it. You can see videos of the two hits on the Paul Marston Racing Facebook page.

The test has given us a solid platform on which to build and there is a lot to do with the Cortina over the winter months, but not before we found out the first incrementals in its current guise. The tune will initially stay the same when we return to the track next season, just upgrades in other areas to be taken care of; there is no point in adding more power until you can use what you have currently, properly and efficiently. Just to keep you feeling warm over the winter you can watch us freeze and monitor our progress with a new Blog which will go live on Eurodragster.com shortly and which will be regularly updated over the off-season.

Meanwhile special thanks go to Bill and Luke at Comanche Race Cars, who have been instrumental in moving this project forward. Thanks also to Chris Isaacs at Chris Isaacs Race Cars, Gary and Aaron Springford at Drag Race Engineering, Terry Robbins at RRC, Eric Seccur at JW Performance Transmissions, and all of the PMR crew, especially the Crew Chief and Sefton Whitlock who always do a superb job. Thanks fo course to Eurodragster.com for being who you are (Thanks, you're welcome - Ed). Special mention to Dave Warren and the rest of the Santa Pod and SPRC track crew for all their track prep efforts, much appreciated and does not go unnoticed.

Swift snippets.

7th November: The December 2016 issue of Custom Car magazine includes a well-illustrated feature by Keith Lee covering the life and times of one of the sport's enduring icons, Nobby Hills, and his memorable line of Houndog cars. Keith tells Eurodragster.com that the article was well-timed. "You could say it is an early birthday present for Nobby, as is only a week until he celebrates his eightieth birthday", he says. "It was nice to catch up with him at this year's Dragstalgia, and it was very entertaining subsequently chatting over some great times at the strip. The Houndog team were always ready to entertain the fans, and it was a pleasure to be able to relive some of those great moments with him. The combination of stetson, flip-flops, country music and fast cars just sums up this larger-than-life old houndog!"


The British Drag Racing Hall of Fame is offering iron-on / sew-on patch to allow you to show your support. The embroidered patch is 3.5" in diameter and costs £3.50 including postage. To order your patch please visit the BDRHoF shop at www.britishdragracinghof.co.uk/shop or contact the BDRHoF at www.britishdragracinghof.co.uk/contact-us.

Staying with the British Drag Racing Hall of Fame, if your journey to the Gala Dinner at the Sheraton Skyline Heathrow on 19th November involves the M3 motorway then Brett Featherstone tells us that the M3 will be fully closed between Junction 2 and Junction 3 between 21:00 on Friday 18th November and 05:30 on Monday 21st November. Full details by clicking here.

Multiple FIM European Top Fuel Bike Champion Ian King has been in touch to let us know of the release of the first in a series of videos leading up to his attempt to set a new motorcycle Land Speed Record. This video features Ian talking about about Scary moments and you can check it out on YouTube at www.youtube.com/watch?v=FWeOGqqSF40.

Staying with YouTube, if you are a fan of thrust-powered vehicles and of our Webster Race Engineering / Nimbus Motorsport webcasts then you can indulge both of your pleasures by checking out the latest uploads to Eurodragster.com's YouTube channel which include a run by Eric Teboul on his Rocket Bike and night runs by the Fireforce 3, Split Second and Reign of Fire jet cars at last week's Flame and Thunder Show at Santa Pod Raceway. Our channel also features Fuel Altereds both US and UK, Nostalgia Funny Car and various other highlights and no-so-highlights from this year's events. You can check it all out by clicking here.

We would like to say a big Happy Birthday for today (Monday) to Ella Lameir and to Julie Pateman. Have a lovely day ladies.

The organisers of the Bulldog Bash are holding an early Christmas party to thank all those who helped to make the event a success. All are invited to the Shoulder of Mutton on Blackwell Road, Huthwaite NG17 2RG (map) on Saturday 26th November. Live music, food and beer are on offer.

A very Happy Birthday for today (Monday) to Eurodragster.com News Editor, Race Reporter and Photographer Tog. Have a great day buddy, and many happy returns from Kirstie, Julian and Simon.

Provisional 2017 FIA calendar.
5th November: Many thanks to Lars Pettersson of the FIA Drag Racing Commission for passing us the provisional FIA European Drag Racing Championships calendar for 2017:

26th-29th May: FIA / FIM Main Event, Santa Pod Raceway, UK
15th-18th June: Tierp Internationals, Tierp Arena, Sweden
29th June-2nd July: FHRA Nitro Nationals, Alastaro, Finland
18th-20th August: NitrOlympX, Hockenheim, Germany
24th-27th August: Scandinavian Internationals, Tierp Arena, Sweden
7th-10th September: FIA / FIM European Finals, Santa Pod Raceway, UK

The calendar will be ratified by the World Motorsport Council at the end of this month.

2667 calories for charity.

4th November: Former Pro Modified racer and Head of Eurodragster.com Customer Relations Ray White is undertaking a four-hour Spinathon for charity and has been in touch to let us know how we can support him:

I have agreed to do five back-to-back spin fit classes over a four-hour period for the British Heart Foundation and the Anthony Nolan Trust, For those of you in Eurodragster.com Land who don't know what spin fit is, it's a high-cardio work-out class on a purpose-made static bike. I normally burn on average around five hundred calories per forty five-minute spin class so to really make myself have it I am going to try to keep up my average for four hours.

If nothing else it's worth the sponsorship just for the pain I'm going to go through. Even if it's just a pound and a thousand people do it that's still a huge amount of money for such a worthwhile cause. Everyone knows someone who has had heart problems so do it for them. If you're interested in sponsoring me please visit www.justgiving.com/ray-white2 or E-Mail me at ray@si-electrical.com.

You know what to do folks.

Definitely worth the effort.
4th November: 2016 ACU UK Funny Bike Champion Phil Crossley has concluded that building a new bike was a really good idea:

After more than eighteen months' hard work our homemade Funny Bike made its début at the 2015 Open Sport Nationals. It seemed to run straight and handle very nicely, and at the very next event, the UK National Finals, it netted us our first ever National event win. It was a great start for the bike and it was only to get better when at the Extreme Perfoemance Bike weekend it completely obliterated our previous round's PBs by two tenths running 7.34/177, and on the last run of the year too! No changes were made over the winter as we felt we had just started to get a grip on the set-up.


So, into 2016 and the first couple of events  which as most people will remember were spoiled by the weather. But qualifying at both went well, some strong sixty foot times and in qualifying at Shakespeare County Raceway we ran a new personal best of 7.32/180 making us #1 qualifier, then the following day during eliminations another PB of 7.28/181 taking the first round win before the weather caused the event to be called.

The SPRC Summernationals was the first event of the year to run to conclusion, and there was a strong entry in Funny Bike, so we were amazed to find ourselves #1 qualifier with a 7.29 in the second round.  On race day I turned into Mr Consistent and we continued to run 7.2s with a  PB  7.27/181 in the first round and two more on the way to taking the event win against Eric Rihkard who was also running really consistently with a string of 7.4's. Sadly, the Open Sport Nationals didn't share the same healthy entry in Funny Bike, with just five bikes making qualifying runs. We qualified first and had a bye run in the first round so just ran it for lane choice and we were quite surprised when we ran a 7.23 - another PB. In the next round we were meant to race Dave Buttery, but he broke in the previous round (in the process running his best time of the year with a 7.38) which left us with another bye run into the final,  where we were up against Allan Davies. Allan very nearly took me with him when he went before the green, but that handed us the event win in an otherwise good race. 

On to September and for the very first time I entered a European round, the FIA / FIM European Finals. I felt that we had a slim chance of running the required six and fitted bigger nitrous jets  to try to gain the required two tenths. Unfortunately the weather meant we didn't get enough runs to make any real progress, but what an amazing event to enter - it was so busy that I lost my voice chatting to people in the pits! I must thank my emergency stand-in crew for that weekend too, they did a great job to get me safely down the track and I don't think they went home with any permanent loss of hearing. We did qualify sixth out of a twelve-bike field so we definitely did OK.


Onto the UK National Finals where qualifying went really well. The opening run was a new PB and our first dip into the 7.1s at 7.1837/181 then in the second qualifier a further improvement at 7.1394/181, both runs with very strong 1.05 sixty foot times and our first 4.4s at half track so getting really close to the 7.0s and those runs into a strong headwind too. We qualified second behind ACU newcomer Kars Van Den Belt, who ran three thousandths quicker on his really impressive turbo Honda Blackbird. In the first elimination round we raced our good friend Bob Brooks who ran his best time of the weekend whilst I headed for the centerline and had to roll the throttle slightly. I only just managed to stay ahead before the finish line.

In the second round I raced the #3 qualifier Dale Leeks who was on good form running, I think, a PB of 7.26. Just before that race we were informed that due to strong winds and gusts the decision had been made to run the bikes over the eighth mile for the duration of the event. It didn't really make much difference to us but it meant we weren't going to get the chance to improve on our 7.13. What happened on the line was a first for me - I'm usually pretty quick off the line but somewhere in my head something went wrong and I sat there staring at the tree thinking why haven't the stage lights come on when they were on already and now there's a green showing, Dale Leeks has gone and I'm still sat there... I really thought that that was the end as I'd never catch him over the eighth mile, but unfortunately for Dale he couldn't shift gear and I managed to get going and catch him just before the line. Lucky! I had the final to myself as unfortunately Kars had injured his engine in the previous round. We ran a an almost identical time to the previous round, a 4.541/144 to take not only the event win but also the ACU Championship as we now couldn't be caught in the points.


The last event of the season, the Extreme Performance Bike Weekend, wasn't quite as successful as in the third qualifying session we had our first breakage of the whole season: there was a huge bang when I shifted into 3rd and I feared the worst. But to my amazement there were no holes in the cases nor any conrods sticking out, and I could still see pistons down the plug hole! It turned out to be nothing more than the magnet in the ignition rotor coming come out. I glued in another one and it lasted long enough to get us the first round win, which once again was  against Bob Brooks. The magnet came out again just as I crossed the finish line, and it had now damaged not only my ignition pickups but the set which I had borrowed too, so we decided to call it quits at that point.

An amazing season then taking the  ACU UK Championship and the APIRA and SPRC Championships, several PB times and speeds and no major damage.

We have uploaded a couple of HD on-board videos to our YouTube channel including our PB 7.13 so please come along for a ride with us at www.youtube.com/watch?v=MFOiITvBGTQ and www.youtube.com/watch?v=9fQCGbIYJyw.

The Bopchop team are: my partner Samantha Kenny, her brother Stuart Kenny and myself, with special guest appearances from Tom Kenny, Benji Crossley, Peej, Justas and Jason: without them all I'd not even be able to get the bike out of the van. And we owe a lot to Vikki and Paul Argent  for being the hosts of Bopchop HQ, Roger Upperton for engine work and parts, endless advice and help with broken engine stuff, to Warpspeed Racing for sending me 1.05-second sixty foot Clutch parts and set-up info, and to the whole of drag racing - the teams, track crews, medics - and the Eurodragster.com team for making it so accessible to those who can't be there with us (Thanks, you're welcome - Ed).

UK Top Sportsman TV.
2nd November: Paul Marston has been in touch with the broadcast date for this year's excellent UK Top Sportsman presented by Gearhead Garage, which took place at the Mopar EuroNationals at Santa Pod Raceway:

We have received word from Zeon TV that the first broadcast will be on Motors TV at 17:00 on Monday 21st November. There will be repeats throughout that week, please keep an eye on the Programme Guide closer to the day as schedules get moved around. This is by far the best TV show we have produced; the racing in both the Fast Bracket and the Heads Up competition was real close. The quality of the cars improves each year and the Mopar EuroNationals is a must-see event for any muscle car enthusiast.

We must thank everyone who made 2016 such a great year: Title Sponsor Mick Pusey from Gearhead Garage, John Tebenham for the extra cash bonuses for the #1 qualifier and winner of the Heads Up competition, Kenny Coleman at Engine Data Analysis, Gary Hall and the Damn Yankees American Car Club, Jeff Bull at Jeff Racing Engines, Dave Gibbons at Rough Diamond Racing, Gary Springford at Drag Race Engineering, all the superb UK Top Sportsman crew and pit marshals for their hard work and dedication, Zeon TV for their understanding of what makes good TV, and all the teams who competed in this and the past events - this is all for you guys and girls.

Last but not least, thanks to Eurodragster.com for their event coverage and staunch support (Thanks, you're welcome - Ed), the Mopar EuroNationals organisers for hosting us, Santa Pod Raceway management and staff, and Santa Pod and SPRC track staff for all their help. Anyone who didn't get named, you know who you are and how much we appreciate you all.

Swift snippets.
2nd November: Congratulations to 2016 NHRA Lucas Oil Top Alcohol FC Champion Jonnie Lindberg who earned a Fuel Funny Car licence in Tim Wilkerson's Fuel FC at the post-race Test Day on Monday. It was as you'd expect a duck-to-water job with bests of 3.91 seconds and 321 mph. You can read an excellent article by Bobby Bennett on Competition Plus and of course more from Jonnie on the Lindberg Brothers' web site at www.lindbergbros.com.

Beating the drips.
2nd November: Robin Read says that his blown-nitro Daimler-powered dragster's appearance at Saturday's Flame and Thunder Show at Santa Pod Raceway showed plenty of promise both for his current car and for his new dragster which is under construction:


We had many issues at the track including being shut down on the start line three times for oil leaks (all justified). The first leak was through the blower drive snout which only manifested itself when the blower made pressure on the burnout. Fortunately we had taken the other blower with us and could use the drive snout out from that car. We then ran a stout opener of 6.84/192 which was with conservative and safe settings so much promise for the next pass.

There was no damage or other issue with the motor so we upped the nitro load and went for another run but we were shut off after the burnout for oil drips on the track. Pushed back, mopped up and cleaned up, tried again, same thing. Those start line boys don't miss a thing, thank you!

So back to the pit where we ascertained that the leak was from the front of the sump where the pan seals around the timing cover. We removed the sump and could see where it hadn't sealed properly. A clean up and re-seal and went for another run. By this time it was 7:45 pm and the damp had started to descend, but we ran 7.04/187. We knew that the last run might be not as good as the first but we hadn't wanted to finish the year on two start line shut-offs. My crew said that the spectators enjoyed it (So did the announcers - Ed) and said that the run and the car in the dark were stunning, header flames as well! Again there was no damage and all of our changes had worked.

We came away with our second best Elapsed Time ever and a best-ever sixty foot, and all this on a soft combination! We can't wait to get to a good track again and get aggressive with the tune-up.

My thanks go to all involved: the whole Santa Pod team for the event, special mention and thanks to the start line boys for keeping me safe, and to my own team Mark Evans, Bertie Hopkinson, Bill Mears and Ella Chapman. Thank you Eurodragster.com for your support and dedication to providing a news and information web site for our sport (Thanks, you're welcome - Ed).

Web site updates.
2nd November: The Mad Welshman has updated his Flickr site with galleries from the Saturday of the Mid Autumn Madness Public Track Day at Shakespeare County Raceway including Supercharged Outlaws and Super Gamblers. You can check out Mad's pictures at www.flickr.com/photos/the_madwelshman.

Swift snippets.

31st October: The latest spy picture to arrive at the offices of Eurodragster.com came with the words "New toys to learn and play with!". If you know more, or if you would like to send your own spy picture, then drop us a line at eurodragster.com@btinternet.com.

Friends old and new at BDRHoF Gala.
31st October: The British Drag Racing Hall of Fame is pleased to announce further sponsors and guests for their Gala Awards Dinner being held at the Sheraton Skyline Hotel, London Heathrow on 19th November, and it's a mix of new and old friends.


One of our new friends is DialAFlight. This unique travel company is in its thirty fifth year of trading. Coupled with their major travel partners in all airlines, car hires and hotels, DialAFlight can tailor-make itineraries suiting individual needs to virtually any destination in the world; from a first-class round-the-world ticket to a European city break. On a daily basis they juggle, shuffle and switch around flights, hotels and transfers – anything that can help their customers get to their destination when things go wrong. One of their customers, Diana Heimann, commented on the independent review site TrustPilot "Friends, who think they can make their own travel arrangements via the internet, moan about everything that doesn't go according to plan. I just tell them about DialAFlight. They soon become 'hooked' with the attention to detail, getting you the best deal and all with a very personal touch". Many of the overseas guests attending the 2016 BDRHoF Gala Awards Dinner have used DialAFlight, as do US Automotive, ICE Automotive, Beech Underwriting and other drag racing fans visiting the USA. DialAFlight are protected by both ATOL and ABTA so all monies are safe from the moment of booking. The company has three hundred travel managers, many of whom have travelled the world and so have a real passion for their job.


The International Organisation of Professional Drivers is sponsoring us for the second year – increasing its support. The IOPD was formed in 1990 to regulate and support the driving-experience sector of recreational motorsport in the UK. It was brought about by the MSA / RAC's refusal to recognise and permit Run What You Brung events and track driving activities, thereby denying participants and organisers a route to legitimisation and parity with mainstream motor sports. As well as drag and sprint events, the IOPD now takes on authorising permits for a range of disciplines of recreational auto activity across one-, two- three-, four- six- and eight-wheeled activities including tracked and jet thrust vehicles – in fact any discipline from Mini Moto to F1. Through its statutory powers, the IOPD also authorises and permits many of the world's international motor manufacturers' driving-experience programs and track days. Steve Murty of the IOPD said "We are more than happy to support the British Drag Racing Hall of Fame as a totally non-political, impartial organisation dedicated to recognising and celebrating the special people that have given so much to create our sport today. The annual Gala Awards Dinner is a fabulous event and I am looking forward to another fantastic evening. Next year we celebrate forty years of drag racing at York Raceway so maybe we will start the party early."


The BDRHoF has been working with a division of The Big Film Group for some time regarding the BDRHoF logo appearing on popular TV programmes. That division is Prop Portfolio Limited and they have achieved considerable success on our behalf with multiple appearances on Hollyoaks and more to come. Thus far, the logo appearances have reached a media value of just over £5K, secured 45 seconds of airtime for the brand and reached an audience of 2.5 million people. Latest storylines have featured the sticker as an integral part of the show with it being in the pathway of a bullet used for attempted murder – one of the biggest storylines this year. Keep your eyes peeled for more placements on popular TV soaps.

The list of legendary names attending the Gala just keeps growing. From the UK the guests include John Hobbs, Ian Messenger, Dave Clee, Steve Murty, Dave Lee Travis, Gary Page, Peter Crane, Nick Davies, Barry Sheavills, Andy Carter, Liz Rowland (aka Liz Burn), Dennis Priddle, John Hazelton, John Wright, Gerry Cookson, John Whitmore, Bill Sherratt, Charlie Draper, Geof Hauser and Robin Read. The latest news from the USA is that more American guests have booked for the Gala as the event gains a global status as a drag racing social occasion.


Tom Hoover began his drag racing career in the summer of 1962 and took the Top Fuel Dragster title at the 1965 AHRA Winternationals. He switched to Funny Cars in 1968 and it this class in which he really found fame. Tom's cars were known for their fabulous looks as well as performance. He won five NHRA National Events and was 1976 AHRA Funny Car Champion. But in the UK we know him because we adopted him as a Brit when he raced extensively at Santa Pod during the 1980s. Many of his cars had a second life in this country with different drivers. He always has time for the fans which is why he is considered one of the most popular Funny Car racers of all time.


Cleveland based Gentleman Joe Schubeck is the drag racer who started Lakewood Products back in the 1960s – Lakewood being a suburb of Cleveland. He had to retire from racing for a while as the business grew but George Hurst eventually persuaded him back in a car by promising that Linda Vaughn would be on his pit crew. Joe is a former SEMA Board Member, a pioneer on the SEMA Safety Committee, and has been inducted into the SEMA Hall of Fame for his dedication to creating products that make racing a safer sport. Lakewood Industries is now a trademark of the huge Prestolite Performance business but Joe is still inventing parts for dragsters under the name Schubeck High Performance Solutions, particularly for the Nostalgia scene. He also runs a classic blown and injected 392 Chrysler Hemi nitro-burning slingshot which delights the fans at Nostalgia events.


GiGi Carleton was Robert E. Petersen's personal administrative assistant at Petersen Publishing Company for over forty years. Before its sale in 1996, Petersen Publishing had thirty six monthly magazines in its stable including Hot Rod, Motor Trend, Rod & Custom, Sports Car Graphic and Circle Track. Robert's wife Margie Petersen and GiGi also formed Petersen Interiors & Designs and did all the design and purchasing for the company's sales offices throughout the USA along with company-owned suites at many sporting venues in the U.S. GiGi continues to work for the estate of Mr & Mrs Petersen and is President of the Margie & Robert E. Petersen Foundation whose mission is to fund cancer medical research, children's charities and support the world famous Petersen Automotive Museum in Los Angeles. Mr & Mrs Petersen were the founding benefactors.

British Drag Racing Hall of Fame CEO Brian Taylor said "It is fabulous that so many drag racing legends want to join us to celebrate our UK drag racing pioneers. The Gala has really developed into an event of global significance and we are very proud of it. Much of our recent success is down to Geoff Stilwell of Beech Underwriting Agencies who has renewed his support, and we are already working on some amazing ideas for 2017.

"Winning sponsorship is a tough game these days and it is vital that we attract corporate backers. That's why it is great to announce new sponsors such as DialA Flight and Mintex as well as the continued support from others such as the IOPD, Lucas Oil Products UK, US Automotive, Atlantic Fluid Tech and Rat Trap Racing. Some sponsorship comes in the form of support-in-kind such as Aptitude and Prop Portfolio. This can sometimes be worth many thousands of pounds. We thank these and our other sponsors for their involvement: Santa Pod Racers Club, Pennine Drag Racing Club, Eurodragster.com, Avon Park International Racing Association, Shakespeare County Raceway, Santa Pod Raceway, York Raceway, and the National Street Rod Association. We think that we have developed a product of significant value to the corporate sector and I would welcome the opportunity to discuss what we can offer in this regard."

Lindberg and Flamholc win again.
30th October: Today (Sunday) was a great day for Swedish racers at opposite ends of the USA with a Championship won in the west and an event win in the east.

Congratulations first to 2015 NHRA Lucas Oil Top Alcohol Funny Car Champion Jonnie Lindberg who is now 2016 NHRA Lucas Oil Top Alcohol Funny Car Champion after securing the repeat title at the NHRA Toyota Nationals in Las Vegas. Jonnie was #1 qualifier but after winning the title was taken out of eliminations by none other than fellow Swede Ulf Leanders who had qualified #9. You can read more on the ever-entertaining and -informative Lindberg Brothers web site at www.lindbergbros.com and check out full results courtesy of Drag Race Central at www.dragracecentral.com.

Congratulations also to Adam Flamholc who took Outlaw Pro Mod from #2 qualifying spot at the Outlaw Drag Racing Championships in Bradenton, Florida. You can read more on the Flamholc / MMR Racing Facebook page and on the Bradenton Motorsports web site at www.bradentonmotorsports.com.

A bonus gallery.

30th October: Today's (Sunday's) Run What You Brung at Santa Pod Raceway took place in mild conditions and as well as the usual large number of RWYBers was attended by a handful of racers who stayed over from yesterday's Flame and Thunder Show. One welcome sight was George Chiarella's popular Straight to the Point '37 Ford returning to the track and now equipped with a turbo motor.

With unexpected time on his hands having finished yesterday's gallery and packed away all of the webcam kit Your News Editor made a rare visit trackside to photograph this afternoon's session and you can check out the gallery, which is presented in association with John Woolfe Racing, by clicking here or by clicking on the John Woolfe Racing Event Coverage link on the left-hand side of any Eurodragster.com page.

Flame and Thunder Show coverage.
29th October: We are in place at Santa Pod Raceway to bring you the action from the Flame and Thunder Show in association with John Woolfe Racing.

We plan to post a gallery at the end of the day, and the Webster Race Engineering / Nimbus Motorsport webcam will be on-line broadcasting live video and commentary / Nitro FM audio so long as the track is open.

You can check out our Flame and Thunder Show Event Index, which also includes links to the provisional running order and Nitro FM audio-only link, by clicking here or by clicking on the John Woolfe Racing Event Coverage link on the left-hand side of any Eurodragster.com page.

Swift snippets.
29th October: We would like to wish a big Happy Birthday to our good friend and MSA British Drag Racing Championship PR Robin Jackson. Have a great day Robin.

Remembering Larry Brancaccio.

28th October: Job Heezen has been in touch with a tribute to US Top Fuel Harley racer Larry "Drums" Brancaccio, who died earlier this week:

It was with pain in my heart that I read of Larry's passing. Larry was one of the most colourful drag bike riders of our time, one of those one-of-a-kind guys at the drag strip, and he was very special. Instead of racing a Top Fuel Harley he could easily have played a role in The Sopranos with that deep Anglo-Italian accent which comes with guys from New Jersey.

Thinking of Larry I always remember an occasion at a race in Bithlo, Florida at the annual Daytona Bike Week. Larry was often used as a hired gun to test bike owners' and constructors' new material. At that particular race he had to test two new bikes and ride one regular bike, his own. They took all three bikes to the line-up and the only thing he tried before the run was whether he could reach the handle bars, the foot-pegs, where he should shift and where the fuel shut-off was. That was all.

We were lined up one pair after Larry when Don Johnson fired up his new creation and Larry got on the bike, did his burnout when all of a sudden the engine exploded big time. He fell off the bike and was dizzy for quite a while but recovered after a few minutes, walking unhurt to his motorhome.

After that we made our qualifying run and went back to the pits. I walked to Larry's motorhome to see if he needed some coffee after his incident - he felt we made the best coffee in Florida - but there wasn't anybody in his motorhome. When I walked back to my place I thought I heard something behind his motorhome, something which reminded me of the  times that I served as an altar server in the Catholic church. I walked cautiously around the corner and saw Larry with the Priest of the Course sitting on their knees with their heads against the motorhome praying and thanking God that he saved his life once more.

After this he went back on the remaining two bikes and finished the race. That was one of those things which you never forget.

Thanks Larry for being around, you will never be forgotten.

An invitation to the beach.
28th October: Multiple FIM European Top Fuel Bike Champion Ian King says that the 18th Annual King Racing Beach Party in Florida will once again cap off the racing season:

This year's festivities will kick-off 8:00 pm on Monday 14th November at Shephard's Beach Resort on beautiful Clearwater Beach. An evening of indulgence with a side of all-you-can-take bench racing is in store for those brave enough to partake. As a bonus this year, at 11:00 on Tuesday morning (weather permitting) Jay will have a pair of watercraft on the Shephard's beach for the survivors of the previous night to enjoy.

The gala event is open to one and all from across the globe, as long as you leave your Brexit and Trump v Clinton rhetoric outside, and we hope to see you there!

Swift snippets.
27th October: Good luck and stay safe to Jonnie Lindberg, Johan Lindberg, Ulf Leanders and Rob Turner (Top Alcohol Funny Car), to Manty Bugeja and Fred Hanssen (Top Alcohol Dragster), and to Markus Svensson (Stock Eliminator) and teams who are contesting this weekend's NHRA Toyota Nationals in Las Vegas. Qualifying commences for Markus today (Thursday) and for the others tomorrow and you will be able to stay in tune with our heroes' progress courtesy of Drag Race Central at www.dragracecentral.com and on the racers' own web sites and Facebook pages.

Finals foursome.
26th October: Benoit Pigeon writes with news of the European participants in last weekend's PDRA Brian Olson Memorial World Finals in Richmond:



Switzerland's Sascha Pretzsch entered his freshly-updated Jerry Bickel Cavalier in Top Sportsman, a class which had nearly 100 entries divided into two groups. Sascha did not make the cut but had engine builder Sonny Leonard help change a valve spring and overall he had a fantastic weekend.



In Pro Boost, seasoned racer Adam Flamholc qualified but lost in round one. Adam also took delivery of the Corvette which he recently purchased with the intent of racing FIA in Europe in 2017.



Interestingly there were two Swedish entries in the fastest class, Pro Extreme. Michael Lindahl and his blown screw Corvette did very well and qualified #5 with a 3.565 eighth-mile at 214 mph which meant that he faced #9 qualifier and fellow Swese Stefan Holmberg. This all-Swedish first round pair almost didn't happen as Michael was very late getting the motor started, but thanks to Stefan who waited patiently, the two drivers got to race and Michael took the win with a 3.661/210.70. He then lost in round two against no less than Pro Extreme 2016 Champion Brandon Snider.

Most if not all these teams plan on racing in the USA again in 2017.


Johan Westberg.
24th October: We were sorry to hear of the death from cancer yesterday of Swedish Pro Mod and Top Doorslammer racer Johan Westberg.

Born in Stockholm, Johan started in doorslammers with an ex-Dave Mingay Calibra in Competition Eliminator and Top Doorslammer, appearing at many tracks around Sweden and, after acquiring a US-built '68 Camaro from Filippos Papafilippou in 2012, started racing in Pro Modified in 2013 in the Swedish Championship at Tierp and Sundsvall. Our deep condolences go to Johan's widow Ingela Bjälvik Westberg, his son Michael, daughter Jezzica Bjälvik, family and team based in Vidja.

A Champion's tale.

24th October: Becky Parker has been in touch with the story behind 2016 UK National Super Pro ET Champion Chris Parker's title:

Since going to his first drag race at York Raceway in 1978 with his dad, drag racing has been a big part of Chris' life. Over the last twenty years his involvement has grown to include crewing with a number of race teams and working in marketing with both racers and venues throughout the world. My first experience of drag racing came somewhat later than Chris', at Santa Pod in 2001. I had never been particularly interested in motorsport but had always liked American cars (well, trucks to be more precise) and I was keen to see what Chris was so passionate about. The experience didn't disappoint and I was struck not only by the diverse nature of the sport but also the sense of community. After a few years spectating, I found myself "on holiday" in Bahrain with Barry Sheavills and Rune Fjeld Motorsport and ended up getting a little more involved than I expected; after that spectating was never really enough.

In 2012, I suggested that Chris try his hand at being the meat in the seat and take the opportunity to attend Frank Hawley's Drag Racing School at Royal Purple Raceway, Houston. Frank generously invited me to sit in on the classroom sessions and the course was to be a defining moment for both of us, proving not only that you can be taught how to drag race but you can also learn a lot about yourself at the same time.

During 2014, Tethys suggested that Chris approach Nick Good to discuss the possibility of getting some track time in the UK and he made his first passes in the NG Motorsport Windscreen Wizards / Lucas Oil dragster at the Test Day of the 2014 European Finals. Happy with how the Test Day had gone, Nick offered Chris the opportunity to race at the next meeting and Dave Catton also agreed to come on board as Chris' mentor. Chris' first race meeting was the 2014 UK National Finals 2014 where he made his first ever side-by-side pass on a drag strip alongside Tom van der Wijden in his five-second Funny Car. We also started to discuss with Dave Catton the possibility of Chris sharing the drive in the 2015 Championship season. However, during the off-season Nick contacted Chris to say that Dave had decided to hang up his race boots for a while and asked Chris whether he would be interested in doing the whole season.

Chris' rookie season in 2015 was a huge learning experience, not just for Chris but also for me and our crew. Dave Catton mentored us throughout and we set achievable targets for each event, which we met or surpassed. We continued to develop our dial-in predictor which had been successful for our good friend Matt Moxon and which helped us achieve #1 qualifier off the trailer for the first time at the 2015 UK National Finals. We ended a successful first season in seventh in the SPRC Championship and twelfth in the UK National Championship. Nick was happy with the way we were progressing as a team and invited us back for another year with NG Motorsport in 2016.

Our goals for 2016 were simple: to go rounds at every event, to qualify consistently in the top half of the field and to still be in mathematical contention for the National Championship when we arrived at the UK National Finals. After analysing our 2015 data and updating the algorithms in our dial-in predictor during the off-season, we were very positive about our 2016 season and what a season it turned out to be!

We won the Super Pro ET #1 Qualifier Off The Trailer Award for the second consecutive event at the season-opening Festival of Power, dropping to third after three rounds in what were tricky conditions. Chris took the win in the first round of eliminations but, sadly, rain stopped play early.

Having never raced at Shakespeare County Raceway before, we had no data for the track and Chris originally intended to put in a half pass on his first qualifying run at the APIRA Springspeed Nationals. However, Dave encouraged him to have the confidence to drive it out the back door and with the help of our dial-in predictor, we took the #1 Qualifier Off The Trailer Award for the third consecutive event and remained #1 qualifier going into racing. In eliminations we got as far as the semi-finals but, for the second event in a row, rain stopped play early.

Returning to Santa Pod Raceway for the FIA / FIM Main Event, we achieved #1 qualifier off the trailer for the fourth event in a row. As Dave noted on the Nitro FM morning show with Oz Wright, if Chris won any more of these medals he would start looking like a South American dictator. We dropped to a respectable sixth place after nine rounds of qualifying but Chris lost to Colin Millar in the first round of eliminations.

We had experienced intermittent tyre-shake problems early in the season at Santa Pod and that, twinned with forecasts of bad weather, meant that in order to achieve our goals, it was important to dial more conservatively on our first qualifying run at the SPRC Summernationals to be sure of qualifying in the top half of the field. The last thing we wanted at this point in the season was to break out and be sat at the bottom of the pile if the rains came. We still managed to take #3 spot in the first round of qualifying and dropped to sixth again after round two. We met Mo Blackburn, who was driving the S&K dragster, in the first round of eliminations. On leaving the line, Chris knew his light was good but he had a hard time reeling in Mo who had gone 0.007 on the tree. At the top end, Chris managed to just ease past Mo and lifted in the speed trap, taking the stripe by a mere nineteen inches. The closest race for us this season. In round two, Chris met multi-time Champion Scott Hauser and knew he that had to cut a good light. Unfortunately, a -0.006 red put us on the trailer.

Back at Shakespeare County Raceway for the APIRA Open Sport Nationals, we adopted the same strategy of dialling slightly more conservatively, to ensure a top half qualifying position, especially given the bad weather forecast. Again we placed third off the trailer and dropped to sixth going into race day. Sadly, both Bill Murfin and John Atkinson broke giving us two byes before Chris met Bob Doyle in the semi-finals where he left early, handing Bob the win. Despite this, we were thrilled to have secured runner-up in the 2016 APIRA Championship, with our NG Motorsport team-mate Brad Jackson taking both the event and Championship wins.

Returning to Santa Pod for the FIA / FIM European Finals we anticipated the same tyre shake issue which we had encountered previously and allowed for this in the dial-in. The car hooked up really well, resulting in a breakout in the first round of qualifying. The tyre shake problems had not completely disappeared however and returned in the fourth round of qualifying; as Tog noted at the time, Chris did indeed take "A step away from the straight and narrow at half track" and smashed a tooth in the process! By the end of qualifying we only placed eighteenth with a 7.729 on a 7.71 dial-in but it was interesting to see that the top ten drivers were all on or within 0.007 of their dial-in. At the Super Pro ET Awards, Chris was noted as being fourth in the class award for Closest Average ET To Dial-in so we clearly had a great race car going into eliminations. Despite the poor qualifying position, we progressed to round three of eliminations where a red light against Peter Walters ended our event.

We were now sitting fifth in the UK National Championship and the final event of the season, the UK National Finals awaited. After two rounds of qualifying, Scott Hauser was leading the field 0.005 above his dial-in. Looking at the seventeen-car ladder, it became obvious that this would give Scott two competition byes should everything go to plan during eliminations, and with Scott ahead of us in the National Championship it was important for us to try to take the #1 qualifying position. Taking into account how much we were losing each time the car suffered from tyre shake, Chris and I decided to give ourselves the best chance of slotting into that 0.005 as we could by dialling as if the car was going to shake but allowing Chris if needed to drive the top end as if it were an elimination round, making a call on when to lift depending on how good the run felt. The strategy worked. The car didn't shake so Chris lifted early and killed four miles per hour and just short of 0.02 from the ET and we took #1 qualifier in the third and final round of qualifying, with a 7.731 on a 7.73 dial-in.

After a competition bye in the first round of eliminations, Chris took out Paul Marston in round two with a holeshot win, lifting at the top end to take the stripe by just two and a half feet. Chris then beat Laura Turburville in round three and a second competition bye in the semi-final secured our place in the final. The UK National Championship was now to be decided in the final round of the final event of the 2016 season, between Chris and Ian Powell who had been locked together in the Championship points all year. As a team, we had come into the event without any expectations of winning the Championship and I knew it was essential that we retained that same, calm focus that we had applied to great effect throughout the event, taking it one round at a time. Chris was clear that he was not going to push the Tree; he had made that mistake more times than he would have liked this season already. Ultimately, we won the final and the 2016 UK National Super Pro ET Championship. We also added a third place in the SPRC Championship to our runner-up in the APIRA Championship.

We would both like to thank Nick and Cristiann at NG Motorsport, our crew this year, Matthew Moxon, Bill Mears, Dave Rudd, Chris Maddox and Jim Broome and our team-mates Brad Jackson, Wayne Jackson, Alison Jackson and Natalie Cooper. Thank you also to Les Downey and everyone at Lucas Oil for their support for the whole NG Motorsport team and to Frank Hawley for setting us both down the right path. Thanks also to Tethys for his wise introductions, everyone in Super Pro ET for making it such a great experience and to our wider team competing in Sportsman ET, VW Sportsman and ET Bike for your support. Thank you to all the staff, officials and marshals at both Santa Pod and Shakespeare County Raceways, to the guys and girls at Eurodragster.com (Thanks, you're welcome - Ed) and to everyone who has supported us around the world. Finally, we would like to thank our drag racing mentor Dave Catton who has put in countless hours of work with both Chris and I to get us to where we are today. The last three race meetings of the season without him have been really hard but none more so than our first event win and our Championship at the National Finals. We did it your way Dave... it works!

Swift snippets.
24th October: James Humphreys asked us to say a big Happy Birthday to his mum Angela Haydon White. Our pleasure James, have a great day Angela.

Fun Fun Fun at the BDRHoF Gala.

22nd October: There have been many influences and events which have raised the awareness of drag racing and hot rodding as sports and pastimes. Automotive shows and films like American Graffiti and Grease, feature articles, displays, TV coverage and festivals - all have played their part, particularly on a national basis. The popular music culture has always been a primary source of what is considered cool or not – by young people especially - but as far as drag racing and hot rodding is concerned only one band can be described as the masters of the music which promotes our sport internationally.

The British Drag Racing Hall of Fame in association with the National Street Rod Association is proud to announce that The Beach Boys will be recipients of a special Global Impact Award being presented at the BDRHoF Gala Awards Dinner being held at the Sheraton Skyline Hotel, London Heathrow on November 19th. One of the original Beach Boys, David Lee Marks, will be there to accept the award on behalf of the band who have been behind the music which inspired more than a generation of hot rodders and drag racing enthusiasts, and who via their concerts have continued to raise awareness of these unique sports throughout the world for over fifty years.


Often called "America's Band", The Beach Boys are the number one-selling US band of all time. The band was inducted into the Rock and Roll Hall of Fame Class of 1988. Specifically the award is being made for the 1963 Album Little Deuce Coupe although they have featured drag racing and hot rodding songs on many of their albums that have sold in excess of one hundred million copies. Little Deuce Coupe includes numbers such as Car Crazy Cutie, 409, Cherry, Cherry Coupe, Our Car Club and Shutdown.

David Lee Marks was Dennis Wilson's best friend, and lived across the street from the Wilson Brothers Brian, Dennis and Carl. He jammed with them, and was part of the band for the first four studio albums Surfin Safari, Surfin USA, Surfer Girl and Little Deuce Coupe. He left the band for a while and formed his own group The Marksmen, and also played with artists such as Delaney and Bonnie. He re-joined The Beach Boys in 1997 and was part of the band for their 50th Anniversary World Tour in 2012. At that time Mike Love said "David rocks. A phenomenal guitarist. When he does those leads on Surfin, Surfin Surfari and Fun, Fun, Fun it's so authentic. He's a fantastic musician". David has since worked on The Beach Boys' 50th Anniversary Album That's Why God Made the Radio and Brian Wilson's album No Pier Pressure. This link takes you to a YouTube link about the tour and the 50th Anniversary album.


David said "I will be delighted to join those celebrating British drag racing pioneers and The Beach Boys contribution to the British motoring world. It will be an honour to accept the award on behalf of the band which is still on tour. I'm really looking forward to meeting fans of the sport and of The Beach Boys."

British Drag Racing Hall of Fame Honorary Chairman Stu Bradbury said "It is an extraordinary opportunity to have a member of The Beach Boys with us at our Gala Evening and I thank Jason Hollamby of the National Street Rod Association for sponsoring this award and BDRHoF Management Board Director Guy Loveridge for organising this along with our Sponsorship Partner Beech Underwriting Agencies. This was the music of my youth and it is great that they still include those 1960s songs in their itinerary today. I can't tell you how much of a thrill it is to host this award presentation."

National Street Rod Association Chairman Jason Hollamby said, "I'm so pleased we could take part in this fabulous occasion again and celebrate the music that has been a part of drag racing and hot rodding for so many years. The Beach Boys have, and always will be, the band that plays our music and it is fitting that we share this award with the British Drag Racing Hall of Fame."

Joining the presentation team will be well known radio and TV presenter as well as popular music historian Mike Read. Famous for his time on Radio 1 and Top of the Pops, a little-known fact is that Mike's first voice over radio commercial in 1976 was promoting Santa Pod Raceway, so he has a long history with the sport. He recently launched his new TV series Tin Pan Alley, the first ever TV competition for songwriters which can be found on Showbiz TV (Sky 266). The show is broadcast on Sundays at 18:30 hours with a repeat on Fridays at 20:00.

Ticket prices for the 2016 BDRHoF Gala Awards Dinner remain as last year at £60 per person. Corporate tables of ten are available at £580. More details are available by clicking here. For advance booking of tickets contact stuart@britishdragracinghof.co.uk or telephone Stu Bradbury on 01933 279102.

SPRC office closure.
21st October: Ian Marshall has been in touch to let us know that the Santa Pod Racers Club office will be closed for annual holiday this evening (Friday 21st) and will reopen on Monday 7th November.

Ian asks urgent E-Mails and calls only between these dates and he will get back when he can.

Last chance to Burn it Up.
21st October: It's your last chance to Run What You Brung at Shakespeare County Raceway this weekend courtesy of the Halloween Bonfire Burn-Up which is open to all. Jerry Cookson writes:



This highly-popular end-of-season event at the Warwickshire drag strip has long attracted interest far and wide and this year is no exception. It's the final round for the Outlaw Street series of events and organiser Mark Wallington has promised a king-sized turnout. At the last round held at Shakey there were a number of Personal Bests set including a 10.883 from Rob Leyman's LS1 twin-turbocharged C10 pick-up as well as Chris Richard's Cobra Mustang.

It's also the final outing in a very busy season for the National Sprint Association with their eclectic mix of classics and modern sprint bikes. The last round held at Weston Zoyland in Somerset hosted a good turnout of machines and so far there's an entry of over thirty riders for this weekend including Ray Law, Robbie Dobbie and Louis Davies.

Saturday evening will have the usual mix of fire burnouts, jet machines, bonfire, fireworks, and of course the Halloween Ball hosted this year by Ms Claptrap... whoever she is!

On Sunday we will hold two Bracket Gamblers Races: the popular end-of-season event for the cars and added by popular demand an ET Bike Bracket open to all machines. All this and more including from the UK Drag Karts and the Honda Drag Series.

Admission is £12 each day or £22 for the weekend. RWYB Track Fee is £25 a day or £40 for a weekend of unlimited RWYB fun from 10:00 am each day. Don't forget your driver's licence and helmet to compete in RWYB.

What better way than to spend this weekend at Shakespeare County Raceway. See you there!

Flames and thunder by Daimler.
21st October: The UK's Robin Read has been in touch to announce that he will be making exhibition passes in his six-second blown-nitro Daimler-powered dragster at next Saturday's (29th) Flame and Thunder Show at Santa Pod Raceway. Robin says that the dragster has had some love, attention and treats since its epic races against Julian Webb in the Split Second Jet Dragster at York Raceway's Hot Rod Reunion in August:

We have fitted a brand new Littlefield race 4-71 supercharger, which is the first new supercharger since my dad Jim assisted me financially with a blower in the late 1980s. I have to thank my Crew Chief Mark for his financial assistance with the carriage and duty on the new blower. This blower will deliver more air more quickly at the hit of the which in turn should make the car react better off the start line. We have also made changes to the rear end gearing to give the car more top end. As the race gears are not available in the ratio required, I purchased some street gears and Bertie Hopkinson did the research and the legwork needed to have them heat-treated again to lessen the hardness. Hardness is good for anti-wear characteristics, but in turn it makes the gears brittle and that is why they break. The new gears have survived nine passes so far so should be nicely run-in.


We have also made some changes to the lubrication system, part of which was a new billet aluminium System One Pro Series oil filter supplied by Nimbus Motorsport. I'd like to thank Steve Clark for his technical and financial assistance. The new filter allows an increase in oil pressure; we were concerned that our old cast alloy Oberg filter would not withstand the increase in pressure without leaking. We have also redesigned the internal layout of the oil sump and the oil pump pick-up to try to prevent the loss in oil pressure at the top end of the track when the parachute deploys. There have also been changes to the ignition system. Extra support brackets have been added to the Pro Mag 44 mounting as we had suffered problems with the magneto coming loose during the run which caused the timing to vary from our optimum setting.

We think that everything is now as good as it can be and we are hoping for some quick times and speeds at the Flame and Thunder Show, but everything needs to be good. Let's hope that the weather is kind to us all.

Thanks to my crew for their input and assistance with the massive amount of work needed to keep developing and running the dragster, which I greatly appreciate. Thanks also to Santa Pod Raceway and James Forster for organising my appearance at the event.

Advance ticket bookings for the Flame and Thunder Show close at the end of office hours today (Friday); for more details or to order your tickets check out www.santapod.com or call 01234 782828.

Storming into the fives.

19th October: After a long break the UK's Roger Goring has return to the track with the new Ford Mustang-bodied Firestorm Jet Funny Car. Testing has already been successful as Roger recently broke into the fives at Shakespeare County Raceway. He got in touch to tell us how he got there, and how you can get involved next season:

So far it has been shakedown and test passes only but nonetheless it has all been very productive and really rewarding. It has been a long and somewhat challenging project following the decision to build a new car, with blood, sweat and tears along the way but once we got back to the track we all realised it has been worth it.

The first test was at our home track York Raceway, where the runs were necessarily slow to get a feel for the new car and for the crew and I to knock the rust spots off. I had insisted that the new car should have exactly the same wheelbase and steering geometry as the old car - the reason being the old car drove so well. We were pleased to find out that after some slight adjustments at the track the new Firestorm was well on the way to driving exactly as I wanted. A minor annoyance at the first test was that we couldn't find the fire show but that was never going to be a problem.

We followed this initial test with a trip to Shakespeare County Raceway three weeks later for some eighth-mile passes. All went very well and in the eighth it was already faster than the old car, bearing in mind also that it was on very modest settings. It had come to light that as the new Firestorm was lighter one of our parachutes was no longer suitable; it was too fierce as it deployed. We got round it by using one our other chutes which was much more gentle (if a little old), but we really needed to do something about that first chute so we spoke to Simpson about our requirements and a new chute was ordered. We had a brilliant weekend's testing, times and speeds were all consistent and the bonus was that I found the missing fire show (I misplaced it – it's a boy thing)!

We followed this with a visit to Santa Pod Raceway for a Run What You Brung meeting, where we made two runs on Sunday as strong, gusting winds plagued the whole weekend. Both runs were really smooth, times and speeds again pretty consistent with the previous runs and although disappointed at only making two runs we were pleased that everything had gone so well.

We headed north again where we had a successful weekend's testing back in front of our home crowd at York Raceway over the August Bank Holiday weekend. The newly-found Firestorm fireshow went down a treat. Next stop was back to Shakey, again armed with the new Simpson parachute. We also had the benefit of a camera fitted at the rear of the car to check the chute operation, which I'm pleased to say was perfect, and as a bonus the camera also gave us some great footage which has since been posted on Firestorm's Facebook group. Over the weekend we made some slight adjustments to the fuel system and I was comfortable leaving it on a little longer, shutting off just before 1000 feet. All of the weekend's times and speeds had been to plan but the icing on the cake was the first run on Sunday when after a strong launch it was obvious to me that the car was really trucking, and we were rewarded with a time slip of 5.92/245 at the quarter mile with the car shut off at about 1000 feet. Our first ever five-second run, that is the ultimate reward for all the hard work!

Our next stop is Santa Pod for this weekend's RWYB.

We have now been to York Raceway, Shakespeare County Raceway and Santa Pod and each time the welcome we received from both the track crew and race fans was absolutely fantastic. We have been blown away by people buying our old but now nostalgic Pontiac Firestorm merchandise and posters, thank you! All of the proceeds have gone towards the continued cost of testing and development.

We are all really looking forward to the 2017 season. It will be an exciting time for the Firestorm team and with that in mind we are looking for a crew member to join us, check out the advert on the Eurodragster.com Swap Meet or on the Firestorm Facebook group.

We have kept a diary, including photographs of the build of the new Firestorm Jet Funny Car, on our web site at www.firestorm-jfc.co.uk. It makes interesting reading and shows some of the hard work involved in the project, particularly the new air intakes and the alterations to the new carbon fibre Mustang bodyshell. The report also mentions all the people who have been involved and who have gone above and beyond the call of duty, without whom we would have undoubtedly been really stuck. Looking forward to seeing you all at the track!

More horses for the Dark Horse.
19th October: It was a good year for the UK's Brian and Lee Huxley as not only did they win the UK National Pro ET Championship but they made their first foray into Super Pro ET, which led to their first foray into the world of nitrous, which led to their foray into the eights. Lee writes:


We were due to enter Super Pro ET at the FIA Main Event but we had suffered engine damage at the Springspeed Nationals. We got a full set of new pistons, valves and a head repaired by Trevor Hirst and our goal was to give the car a whiff of nitrous to help run into the eights and be competitive. So I set about trying to rent or borrow a nitrous kit. Who came up trumps but none other than the Wizard of NOS himself, Trevor Langfield. Trevor sent us everything we needed: a spider kit, bottle, progressive programmer and all the fittings. We fitted the kit and to keep it simple put a button on the steering wheel.

Our first run with no gas was a new PB of 9.32/142. Our first nitrous run with 100 hp jets was 9.11. We were off! Time ran out and in our first race against Joe Kellett we could only manage another 9.11 and Joe drove round us.

The story continues at the Mopar EuroNationals. After winning the Fast Bracket our attentions turned back to the nitrous. With 125 hp jets and a few minor alterations to fuel pressure and programmer settings we ran a new PB of 9.07/146.

This set us up for Super Pro ET at the European Finals. With 150 hp jets we ran 9.100 and 9.103 into a strong headwind! On Friday we upped to 175 hp and ran 9.08 and 9.02. Saturday was rained off but on Sunday, race day, the wind dropped. In the first round we dialled-in an optimistic 8.92 against Nick Good in his dragster. Nick redlit allowing me to keep my foot in running a 8.927! Whoohoo, our first eight-second pass! A bye run in the second round took us to round three against Ian Powell in his dragster. An 8.92 dial in again but Ian cut a 0.005 reaction time and ran two hundredths off his dial-in. We ran 8.95 with a 0.02 reaction to lose. But well done Ian!

This was the end of a great experience with nitrous, bearing in mind that dad Brian Huxley was running 9.5s and with gas I ran 8.9s. Wow! Many thanks to Brian, Tim Hines, Trevor Hirst and most of all Trevor Langfield who is the Wizard of NOS, there when he was needed and very helpful. I would highly recommend this experience to anyone who has never run nitrous before!

Swift snippets.
19th October: Ian Hart has asked us to say a big Happy Birthday to his son, UK Junior Dragster racer Ruaridh Hart. Our pleasure, have a great day Ruaridh.

Havoc gets Trapped.
19th October: Ron Hope, owner/driver of the historic and popular Rat Trap AA/Fuel Altered, has announced that Rat Trap Racing will sponsor the 2017 US Tour of the British AA/Fuel Altered Havoc, driven by Nick Davies.

"We raced Havoc several times in England during our recent 50th Anniversary World Tour", said Ron. "We got to know Nick, his business partner Rob Loaring and their team very well during Dragstalgia and the European Finals at Santa Pod Raceway in England. What we learned was that they don't really have anybody to race. We're taking care of that by bringing them to the US and inviting them to come race out of our shop in Franklin, Tennessee."

Four other sponsors have also stepped up to help make the tour happen: Geoff Stilwell of Beech Underwriting Agencies, Lucas Oil, Stuart Bassett of USAutomotive, and Lawrie Gatehouse of the UK's Nostalgia Fuel Altered Association.

Havoc and Rat Trap will both be displayed at this year's British Drag Racing Hall of Fame Gala at the Sheraton Skyline, Heathrow, England, on 19th November after which the cars will be shipped to Tennessee where they will be prepared for the 2017 season.

To date, Havoc has been scheduled for three races, and more are anticipated:
March Meet, Auto Club Famoso Raceway, McFarland, CA
15th Holley NHRA National Hot Rod Reunion, Bowling Green, KY
26th California Hot Rod Reunion, Auto Club Famoso Raceway, McFarland, CA
"This is a terrific opportunity to race against our heroes", said Nick. "We've attended the CHRR several times, but to be able to race at that historic track, as well as Beech Bend, is a drag racer's dream come true. We're extremely grateful to Ron, his son Brian, and all the sponsors for making this happen."

Reaping the whirlwind.

19th October: Ex-pat UK Top Fuel Dragster racer Smax Smith made a whirlwind tour of the UK taking in the FIA / FIM European Finals before returning to Canada then on to the USA to drive the Leverich family's Top Fuel Dragster at the NHRA Dodge Nationals in Reading. Smax writes:

Once I heard it was fifty years of Santa Pod I knew I had to be part of the celebrations but due to work and racing commitments I couldn't book for sure until the last minute. So finally flying to England from Canada with my butterfly Belinda was almost a dream! I drove from Preston to hook up with long time friend and team-mate Robin Moore then to the Pod for Top Fuel qualifying and a few well earned pints! I couldn't believe the welcome I got. I hooked up with Al O'Connor, Clive Mechaell, Alky Malky, Barry Sheavills, Dennis Priddle, John Tebenham and my Top Fuel family Anita, Urs, Micke Kågered and Rune Fjeld's teams. It was mind-blowing! Big congrats to Anita and Tommy on the big win - well-deserved!

I was blown away by all the selfies, everyone wanted one, until I heard that my boy Aidan had posted on Facebook that there was a prize for best selfie with Smax! I hung around with Dave and Gordon at the Shockwave pit, as Dave and Lee were over in Canada recently helping Terry Haddock at the Canadian Nitro Nationals which we won! I didn't go Saturday because of the rain but Sunday was a great day. I went over to the Hall of Fame tent and ended up signing autographs with a bunch of superstars of drag racing - neat! Great to connect with Keith Bartlett and family, to meet Liam Jones and to see Kevin Kent's 4.29 run then have a beer with him after! Old friend Bill Sherratt's nitro fire- up was also really neat! I hope we can get our Top Fuel machine over to run against the truly amazing Europeans once again - watch this space!

I said goodbye to Robin and we drove over to the Trip Out Festival where best friend Odgie had a DJ set then headed north back to Preston to spend an amazing couple of weeks in the lakes and the east coast around castles and stone circles with Belinda then hooking up with old friends and scouring the pubs and chip shops.

Once back in Canada I had to get my racing head back on. Up at 3:45 am at Aidan's with Jake to drive to Pennsylvania to hook up with the team in time for the first qualifier at 2:00 pm Friday, but typical - it was raining! I left England - raining, arrived in Canada - raining, now in the States - raining in three countries in three days! The good news was that we finally got a Pro 2 racepak so we could accurately monitor just what was going on and what an amazing decision that was! Friday was rained out but the Rapisarda team invited us to join them at the restaurant and I was blown away. We were sat with Larry Dixon, Lee Beardm Rahn Tobler, Aaron Brookes to name a few and they all seemed to know who I was! A great night!

Saturday was so cold that we thought it would be a crap track with only 70° track temperature but in Q1 at 2:00 pm we were on a solo. Once I launched the car shook really bad at around 250 feet and I couldn't drive through it. After two quick pedals I had to coast to a low six-second qualifier. The track was amazing so we needed more horsepower! Aidan ripped the clutch out and jake had the bottom end apart in record time while Dan and the boys had the heads off. No damage, so we decided to put more primary on and take out some retard to help the wheel speed. Rain was looming and it looked like no more qualifying until suddenly a tiny window emerged and we were ushered to the start line.

Clay Millican and Terry Haddock hadn't qualified and were the first pair. Clay pedalled and blew up but got in the show so left McMillen on the bump. We were next against Shawn Reed knowing we had to improve to secure a spot. Aidan did his usual stellar job of strapping me in, lining up the car and signalling the burnout before pre-staging me perfectly - we both rocketed away but shook so we both pedalled twice. I knew to roll the throttle to get hooked up and rocketed away to secure #14.


Del Worsham brought Chad Head over to meet me and we had a great chat - it was amazing to meet these guys! Chad brought beers over, for my new best friend he said. After checking over the motor Jake saw that the crack we had in the crank was now too bad to rely on after two shaky runs so we decided to swap short blocks as Gary had a crank, cam and geardrive in the spare block which meant it would be quicker than swapping just a crank. The rain was heavy and as we had no awning Jake put the rods and pistons in block in the trailer before we lifted the short motor in the rails at midnight. Gary went to put the fuel pump drive in, but bummer - some idiot had designed a 9/16 rather than the usual 5/8 fuel pump drive spud so we had to take the one off our old cam then re-degree the cam etc. So it ended up real late before we left drenched and aching but close to being ready to race Shawn Langdon in the first round.


Up at 6:30 on Sunday morning, the weather was better but still pretty crap. We serviced car and fired up and, being the only team that does the nitro whacks to seat the clutch, we got a standing ovation from the enthusiastic capacity crowd! As we were the sixth pair I saw all the top teams doing near perfect runs and knew they weren't going to falter. After Aidan had me do a great burnout I knew I had to try something as Shawn is one of the best leavers as well as qualifying with a 3.73! I took a wild shot at the Tree but it wasn't going to help, my terrible -0.200 red light made no difference to Shawn's 0.045 lite and 3.71 ET but at least I got pictures ahead of him! See the video!

We ran our best NHRA run of 4.12/278, I was proud of Arran, Grant and Gary for figuring out the tricky track and for making a great run. Our Racepak revealed that our BDK failed at 3.2 seconds and dumped eleven gallons it shouldn't have then leaned the motor out to burn pistons and torch a head! It would have been our first 3.90 run, but we had it figured and could have run next round had we not lost! So the season ended on a real high - I got my first TV interview, I never shut up and John Force would have been proud of me, we got a sponsor for new hero cards just from that! We got the car figured, ran our best sixty at 0.890 and our best early incrementals so we are already excited for 2017. I am #20 in the despite doing only six races and not winning a round yet!

Stay tuned for all our exploits. Aidan constantly updates the Ant Hill Mob Facebook page and check the news on www.leverichracing.com. Enjoy the closed season and we'll have more next spring.

Web site updates.
19th October: The Mad Welshman has updated his Flickr site with galleries from Sunday of the Late Summer Madness Public Track Day at Shakespeare County Raceway. You can check out Mad's pictures at www.flickr.com/photos/the_madwelshman.

No-Prep Nationals: Interested?
18th October: Paul Marston Racing are gauging interest in a no-prep doorslammer event which could be held at North Weald Drag Strip, just outside London, in 2017. Paul explains:

We are looking at reviving a real legendary name from the past and giving it a makeover. A lot of people will remember the Gary's Shack Doorslammer Nationals which were held at Santa Pod Raceway back in the 1980s. I certainly remember those events well as my first venture into heads-up doorslammer racing.

This event will happen in the summer of 2017 and will be open to any doorslammer, road legal or not. No altereds or dragsters. Any make, any model, any power adders, 2WD, 4WD. If it's got doors and the safety is right, you're in. Most people have seen Street Outlaws; if you think you have a car fast enough then this is your opportunity to prove it. We would not be expecting the real fast race car times which you see in UK Top Sportsman at the Mopar EuroNationals. North Weald is no prep, so in past Quick 8 Competitions a fast time would be an ten- or eleven-second time ticket. If you can run in that region then you can win.

North Weald has continued to be the only drag race venue adjacent to London and it is very, very popular. There is a friendly atmosphere and the events are outstandingly successful. The No Prep Doorslammer Nationals would be held on a Sunday in conjunction with one of their normal RWYBs. It would be run the in same way as UK Top Sportsman: pre-entry only and the entry fee includes sign-on. Pit space could be set aside for competitors. There will be a substantial cash prize fund and we would televise the event as we do UK Top Sportsman, providing that we could attract a sponsor.

What we need to know is how many teams and drivers would genuinely be interested in entering this kind of event. So please contact us to register your interest or to ask questions by phone on 07831 650230, E-Mail pmracing@fsmail.net, or on Facebook at Paul Marston Racing or UK Top Sportsman. We do not want to waste the organisers' time; this event will only happen if it is supported by the racers. So the ball is now in your court.

If you would be interested in becoming a sponsor or marketing partner and sharing in the success, then please contact us as above.

We must express our gratitude to Tony Huck of Maitland Racing for giving his blessing, allowing us to gauge interest in this new event.

Swift snippets.

18th October: Geoff Stilwell of British Drag Racing Hall of Fame sponsor Beech Underwriting tells us that Ed Iskenderian is looking forward to meeting UK racers and fans at the Bench Racing Session on the afternoon of the BDRHoF Gala Dinner at the Sheraton Skyline Hotel at London Heathrow on Saturday 19th November. Admission to the BDRHoF Bench Racing session is free but by ticket only, and there are only a few places left. For your ticket drop Geoff a line at geoff@beechunderwriting.co.uk.

Many thanks to Yvonne Tramm and our own Simon for passing us the final 2016 points standings in the UK National Drag Racing Championships and Santa Pod Racers Club Championships, which you can check out on our OCS Paint-sponsored Points Standings page by clicking here or by clicking on the OCS Paint Points Standings link on the left-hand side of any Eurodragster.com page.

Many thanks also to Andy Marrs of TSI Timers Europe for sending us the official timing data from the weekend's Extreme Performance Bike Weekend. You can check out the Bike Weekend timing data by clicking here or by clicking on the Timing Data link on the left-hand side of any Eurodragster.com page.

Editor's note: Due to your News Editor being shagged out after a race weekend, plus the standard quotidian commitments and pressures, we have a backlog of news which we will clear on tomorrow's update. Tune back then for updates from Roger Goring, the Huxleys and Smax Smith, and please keep the news coming to news@eurodragster.com.

Web site updates.
18th October: Colin Donisthorpe has updated his Flickr site with pictures from the UK National Finals. You can take a look at Colin's great shots at www.flickr.com/photos/colin_donisthorpe.

2016 UK Bike Champions.
16th October: Congratulations to this year's Drag Bike Champions in the UK:

ACU Top Fuel Bike: Steve Woollatt
ACU Pro Stock Bike: Alex Hope
ACU Funny Bike: Phil Crossley
ACU Super Street Bike: Steve Venables
ACU UK Comp Bike: Eddy Smiley
UK National 8.50 Bike: Jay Roe
UK National 9.50 Bike: Richard Sawatzki
Junior Drag Bike: Liam Holgate

The following classes are not UK National Championships; congratulations to the Club Champions:

APIRA Supertwin Gas: Robbie Dobbie
SPRC Supertwin Gas: Alfie Udall
APIRA ET Bike: Joe Elliott
SPRC ET Bike: Wayne Bradley

The full final points standings in both UK National and SPRC Championships will be posted shortly here on Eurodragster.com and the full final standings in the UK ACU Drag Bike Championships will be posted shortly on the King Racin web site at www.kingracing.com.

Bike Weekend results.
16th October: Congratulations to the winners at the weekend's Extreme Performance Bike Weekend at Santa Pod Raceway:

Funny Bike: Allan Davies no time (bye), Dave Buttery broke
Super Street Bike: Garry Bowe 7.0926/205.19 def. Graham Balchin 7.8246/185.12
Comp Bike: Sean Mills 7.8144/186.50 def. Eddy Smiley 7.9283/173.74
9.50 Bike: Lewis Burgess 9.6872/123.74 def. Richard Sawatzki 9.7205/138.26
8.50 Bike: Jay Roe 8.6960/128.35 def. Jake Mechaell 9.0635/158.55
Junior Drag Bike: Liam Holgate (9.84) 9.9060/62.99 def. Blade Dummer (9.20) 9.2047/69.31
ET Bike: Wayne Bradley (9.10) 11.0540/91.01 def. Gary Hester (11.00) 15.5509/113.79
Supertwin Gas: Alfie Udall 9.3907/135.27 def. Scott Collier 9.5738/134.58 DQ red light

You can check out our John Woolfe Racing-sponsored reports, results and galleries by clicking here or by clicking on the John Woolfe Racing Event Coverage link on the left-hand side of any Eurodragster.com page.

Swift snippets.
15th October: We have a birthday here in Race Control at Santa Pod in the person of SPRC International Race Director Carole Ismail of Eurodragster.com sponsors CEJ Training Services Ltd and Phoenix Personnel Ltd. Have a very Happy Birthday Carole.

Swift snippets.
13th October: Good luck and stay safe to Jonnie Lindberg who is contesting Top Alcohol Funny Car at this weekend's AAA Insurance NHRA Texas Fallnationals in Dallas. Qualifying commences tomorrow (Friday); you will be able to stay in touch with Jonnie's progress courtesy of Drag Race Central at www.dragracecentral.com.

Further to yesterday's news item about Jonnie and Johan Lindberg contesting Top Alcohol FC in Las Vegas and Pomona, a look at the entry lists for both the Vegas and Pomona National events reveals another European invasion in the making as not just Sweden's Ulf Leanders but the UK's Rob Turner (Vegas only) are also entered in Top Alcohol FC, and Malta's Manty Bugeja and Norway's Fred Hanssen are entered in Top Alcohol Dragster, Fred having dropped a lawsuit against US tuner Will Hanna.

SCR confirm 2017 dates.
12th October: Jerry Cookson writes that amidst all the conjecture and rumour Shakespeare County Raceway is pleased to announce its 2017 season of events at the popular Warwickshire drag strip. UK National and ACU Drag Bike Championship events are in bold:

25th-26th March: Season Opener Shakedown at S-Town Public Track RWYB Weekend
8th-9th April: Spring Madness Public Track RWYB Weekend
29th April-1st May: MSA/ACU 10th Annual Springspeed National Drag Races
13th-14th May: Late Spring Madness Public Track RWYB Weekend
27th-29th May: Yanks NASC 39th annual Gary's Picnic Public Track RWYB Weekend
10th-11th June: Street Drags Public Track RWYB Weekend
23rd-25th June: 24th Annual NSRA Nostalgia Nationals
8th-9th July: 30th Annual GTi International
22nd-23rd July: Mid Summer Madness Public Track RWYB Weekend
10th-13th August: 31st Annual Bulldog Bash
26th-28th August: 11th Annual MSA/ACU Open Sport National Drag Races
15th-17th September: 29th Annual NSRA Hot Rod Drags
30th September-1st October: Mid Autumn Madness Public Track RWYB Weekend
14th-15th October: Autumn Super Gamblers Public Track RWYB Weekend
28th-29th October: Halloween Bonfire Burn Up

"Shakespeare County Raceway are also looking for a new left lane sponsor for 2017 to complement their existing partnership with Serck Motorsport", says Jerry. "We would like to thank On The Bottle for the generous support over the last two seasons. Interested parties should get in contact with me at shakespearecountyraceway@gmail.com or call 01789 720180."

Provisional 2017 UK/ACU calendar.
12th October: Following Shakespeare County Raceway's announcement the provisional 2017 UK National and ACU Drag Bike Championship calendar is as follows. Please note that not all classes will run at all events, and that other events may be added. As mentioned in Simon's Championship Outcomes piece on Monday, Junior Drag Bike is to be an ACU UK Drag Bike Championship class from next year.

14th-16th April: Festival of Power, Santa Pod Raceway
21st-23rd April: Big Bang, Santa Pod Raceway
29th April-1st May: 10th Annual MSA/ACU Springspeed National Drag Races, Shakespeare County Raceway
20th-21st May: Race, Rock'n'Ride, Santa Pod Raceway
26th-29th May: FIA / FIM Main Event, Santa Pod Raceway
24th-25th June: SPRC Summernationals, Santa Pod Raceway
21st-23rd July: Bug Jam, Santa Pod Raceway
28th-30th July: Mopar EuroNationals, Santa Pod Raceway
26th-28th August: 11th Annual MSA/ACU Open Sport National Drag Races, Shakespeare County Raceway
7th-10th September: FIA / FIM European Finals, Santa Pod Raceway
23rd-24th September: UK National Finals, Santa Pod Raceway

Details of rounds and classes will be confirmed at the 2017 UK Riders' and Drivers' Meeting next February. As the calendar is provisional we will not accept responsibility for time off work etc booked on the basis of this news item.

The FIA and FIM European Championship calendars are still under discussion.

A brace of Lindbergs in TAFC.

12th October: Many thanks to Stefan Boman for writing us an English version of the news that former FIA European Top Methanol Funny Car Champion and current FIA Pro Modified racer Johan Lindberg is to contest Top Alcohol FC at the NHRA National and Divisional events in Las Vegas later this month, and at the NHRA's Finals at Pomona next month.

Johan will be driving his 2014 Championship-winning Funny Car which is now owned by the US' Steve Harker, currently out of the seat after a bad crash in Norwalk earlier this season. Stefan writes:

When Johan's Funny Car was for sale in Europe no-one even called to enquire how much he was asking for it, so the Lindbergs shipped it back to the USA where Steve Harker bought it.

Steve will be tuning the car. As Ulf Leanders also is scheduled to run at both Vegas events and at Pomona there will be three Swedes in Top Alcohol FC at those three events, Johan's brother and reigning NHRA Champion Jonnie being the other.

Rovalin AB, Johan's main sponsor from his FIA-winning 2014 season, have come on board to support him for the three NHRA races.

Steve doesn't know if he will drive the car in 2017 but he will be back racing, possibly with another driver. But that is the next chapter and not the story right now.

Web site updates.
12th October: The latest update to Alan Currans' excellent Acceleration Archive comprises two galleries. First up is a page of pictures taken at Shakespeare County Raceway this past Sunday which included the concluding round of the Supercharged Outlaws' season. The second addition is Readers' Gallery 34 which features pictures taken by ex-drag racer and Land Speed Record jockey Mark Newby and which is a celebration of 1970s Fuel and Pro Comp Funny Cars. As ever you can check out the latest updates via What's New at www.theaccelerationarchive.co.uk.

SPRC inviting new marshals.
11th October: Santa Pod Racers Club Assistant Race Director Karl Birkinshaw says that anyone interested in becoming a marshal at Santa Pod Raceway is welcome to come along to a New Marshals' Day during the Extreme Performance Bike Weekend this Saturday (15th).

"The New Marshals' Day will give you the chance to walk around with me and I will explain what we do and you can get a feel for what is involved", says Karl. If you are interested then for more details please drop Karl an E-Mail at marshals@santapod.com.

SPR release 2017 calendar.
11th October: Santa Pod Raceway have released their calendar for 2017. The events with UK National Championship interest are provisionally as follow.

Note that the ACU and UK National Drag Bike Championship round contested at the Extreme Performance Bike Weekend in October each year is to be be replaced with a round at Race, Rock'n'Ride in May. This will also make the UK National Finals the final round for both car and bike classes.

14th-16th April: Festival of Power
21st-23rd April: Big Bang
20th-21st May: Race, Rock'n'Ride
26th-29th May: FIA / FIM Main Event
24th-25th June: SPRC Summernationals
21st-23rd July: Bug Jam
28th-30th July: Mopar EuroNationals
7th-10th September: FIA / FIM European Finals
23rd-24th September: UK National Finals

Other favourites return including the Dial-In Day on 4th March, Dragstalgia on 14th-16th July, and VW Action on 1st-3rd September as well as the various lifestyle events some featuring the JDS Series, and Peak Performance Days, RWYBs and Saturday Night Specials. You can check out the full 2017 Santa Pod Raceway calendar at www.santapod.com.

First time out... in this Viper.

11th October: We are quite used to seeing the UK's Chris Orthodoxou in the Apocalypse Motorsport Dodge Viper but his latest on-track appearance in a Viper was in his daily driver in Sportsman ET at the UK National Finals, an event which Chris said he found a breath of fresh air due to a profusion of fellows with their feet on the ground and heads one doesn't need a proctologist to locate (You understand I'm paraphrasing what Chris actually said - Ed):

This was the first time I have ever driven this car with force in the six years I since I imported her and it was good to be able to give it some beans. Amazingly I was finally number eight qualifier running 13.56 on a 13.4 dial-in. I went out in the first round to Ricky Hale in a double-breakout race - he managed to not be quite as bad as me! I have many excuses though: the car is a six-speed manual and I'd never run a stick shift car down the track in all the years I've been racing and a Dodge Viper not being the ideal car to start experimenting with - it either bogged or smoked the tyres off the line. However I started getting the hang of it when it was a bit too late, pulling a 0.0084 light in my match-up with Ricky, which I was quite pleased with.

Angella and I had a great weekend racing the road car, albeit they were the slowest quarters I'd ever run, but the bonus was minimal maintenance, the car never complained once, and we put her away in the trailer all in one piece.

Many thanks to the Hale family - I lost count how many of them were there, but they invited us to their Saturday night barbecue and plied us with sausages, burgers, chicken, cakes etc all evening whilst having good conversation and witty banter. Thanks also to Alan and Gill Medley who helped us out with jump leads and a power pack when my trailer genny battery went flat, and to Clive Dandridge who offered help trying to figure out why every time I plugged in the Pod power supply the trailer fuse board breakers blew. Thanks too to Elaine Hancock and her brother Dave for their assistance and friendly company. What a great bunch.

We went home happy and smiling and looking forward to next season, when I hope to be back out with a little more horsepower!

Smith's life in drag racing.
11th October: Having announced his retirement here on Eurodragster.com yesterday, UK Fuel Funny Car pilot Gordon Smith has been in touch again with some thoughts on his life in drag racing:

I would like to pay tribute to the huge effort which all of the staff at Santa Pod go through to bring the best of motorsport to all of the fans, this includes all the office staff. All the track marshals, all the safety crew, all at Eurodragster.com (Thanks, you're welcome - Ed) but most of all the fans. I must thank Keith Bartlett for supporting the Funny Car class and I hope that both he and Neale continue to work to grow the class over the next few years. There is no doubt that the class needs more cars, and with more cars come more events and more competition.

I would also like to thank Bob Jarrett and the Showtime team who were a huge help to both Dave Bryant and I especially in the early days. Now we have a new kid on the block in Kevin Kent who is a racer in my own image and will be a force to be reckoned with in the coming years.

I would like to say to the fans that the reason I have done this for so long is for you. I have always cared about putting on a show for you and there is no one more disappointed than I am when things don't go to plan, I leave the driving seat with many goals not achieved, I would liked to have finished with the Series win and to have the fastest Funny Car outside of the USA but the lack of funding over the last few years has proved too big a hurdle to climb. However I believe that with the new driver and some new finance Shockwave will again rule the Funny Car class. Dave Bryant is a class act and definitely has what it takes to run real fast; I will remain a partner with Dave for the time being and who knows I may get the chance to have the odd ride now and then.

Thanks again to all for your support.

Bike Weekend racer update.
10th October: Many thanks to Ian Marshall for forwarding us the details of the arrangements for this weekend's Extreme Performance Bike Weekend at Santa Pod Raceway.

Friday 14th October
15:00 Santa Pod Raceway's gates open
17:00 Signing On office opens
17:00 Scrutineering commences, no set order (notes)
20:00 Signing On office closes
20:00 Scrutineering ends

Saturday 15th October
07:00 Signing On office opens
07:00 Scrutineering commences, no set order (notes)
09:30 Track open for qualifying

Sunday 16th October
07:30 Signing On office opens
09:30 Track open for qualifying and eliminations

The provisional running orders are now available and can be checked out by clicking here or by clicking on the John Woolfe Racing Event Coverage link on the left-hand side of any Eurodragster.com page. Please note as ever that running orders are subject to change due to weather or track conditions or for any other reason deemed necessary by race officials.

No race vehicle motors are to be fired up before 09:00 or after 20:00 on any day of the event. Before 09:00 race vehicles should be pushed or towed to Scrutineering, not ridden under power. Non-observation of curfew will result in exclusion from the event.

Junior racers please remember the rule about pushing vehicles back to the pits once through the arch beside Scrutineering.

Only race officials and SPR staff are allowed in Race Control whilst racing is underway. Should racers wish to raise any matter with race officials then please do not visit Race Control; please firstly see Race Secretary Kathy Taylor who is based in Signing On.

Colour commentators are requested to come to Commentary only when their class is at the head of the lanes, to vacate Commentary when their class has run, and not to bring guests to Commentary with them.

The Eurodragster.com office at the Bankside end of Race Control is similarly out of bounds during racing except to Eurodragster.com staff, TV crew, and racers or crew collecting Perfect Award money.

If you wish to receive class call-outs by smartphone then it is recommended that you carry out the following steps before coming to Santa Pod Raceway:
Download App.net from the Play Store for Android or the iPhone App Store
Create an account for App.net
Search for the SPRC channel and follow it
When these steps have been completed you will receive notifications. The app relies on mobile network or wi-fi so you will need some kind of connection throughout the event for it to work. Call-outs will still of course be made by your Pit Marshal and on the PA.

Under no circumstances are racers to use any type of spike etc to hold down awnings and/or tents on any of the tarmac surfaces. Any racer found damaging the pit areas in this way will be charged for repairs and may be excluded from the event.

Smith retires, Ashdown steps in.
10th October: UK Fuel Funny Car racer Gordon Smith has announced his retirement from the seat of the Shockwave Fuel Funny Car, a seat he has filled since the late 1990s. Top Fuel Dragster racer Steve Ashdown will be driving the FC in 2017. Gordon writes:

Gordon's alive! But the time has come for me to park my race suit and allow the Shockwave Nitro Funny Car to move on. It has become clear this year that the race car needs increased financial investment which I can no longer put in whilst trying to fund my retirement - apparently there is life after drag racing, or so I am told. I am sad that it has had to happen as I believe that I am still doing a good job driving the car (Hell, yes - Ed), but I must do what is best for the team if Shockwave is to continue.

I would like to thank partner and friend Dave Bryant for keeping me safe for over twenty years, he is a great person and a great tuner. I would also like to thank the whole team for their help and support, from Kathy's Café to Steve Loader who has been with me for the whole journey, and all of the crew who have helped me over the last twenty years and have played a part in the team's success. Thnak you all.

I will apply for my race license for 2017 just in case things don't go to plan. There has been much written and said recently regarding Jayne Kay driving Shockwave on my retirement but this cannot happen in the short term as Jayne has not been able to get her licencing finished. The Shockwave team are however committed to seeing this through as both Dave and I believe that Jayne is a natural Nitro Funny Car driver, and I am sure that we will see her in a Nitro Funny Car in the near future.

Dave and I have had to take some difficult decisions to make sure that Shockwave continues in the years to come. I can therefore announce that Steve Ashdown will drive for the team in 2017. Steve, Dave and I have come to an agreement which we all believe will secure the required funding to allow Shockwave Racing to be more than competitive as we go into 2017. Steve has his Fuel licence, has driven Top Fuellers for Rune Fjeld in 2016 and has made his mark in Top Fuel with competitive times and results. Steve is very enthusiastic and can't wait to get started, and we all welcome him as part of our family team. Good luck Steve! I will be around to help him get to grips with the car so you will all have to put up with me for a bit longer (Good - Ed).

Finally I would like to thank all of those race fans who have supported me over the many years I have been racing, and I hope that you will all continue to come and visit the car at race events and talk to me as so many have done over the years. Please everyone continue your support of Steve and the Shockwave team.

UK Championship outcomes II.
10th October: This weekend's Extreme Performance Bike Weekend at Santa Pod Raceway is the final round in ACU UK Drag Bike and UK National Championship bike classes. Simon, who with Yvonne Tramm co-ordinates the UK National Championship points, has provided the following analysis of Championship outcomes:

ACU Top Fuel Bike had its final round at the recent UK National Finals; congratulations to Steve Woollatt for earning another Championship to add to his huge collection.

Phil Crossley leads ACU Funny Bike with a large margin of 845 points from second-placed Allan Davies and Eric Richard a further 65 points back. Seven bikes are entered making a maximum of 520 points available (assuming no records are set), so congratulations to Phil on his first Championship. The race is on between Allan and Eric for second place with less than one round of eliminations between them.

ACU Pro Stock Bike has no entries for the final event and so congratulations to Alex Hope, who has won both rounds contested this year. Len Paget is runner-up.

Steve Venables leads ACU Super Street Bike by 470 points over Graham Balchin, and Graham is 780 points ahead of third-placed Garry Bowe. Fourteen bikes are entered which means a sixteen-bike field and 690 non-record points available. Steve needs to qualify two places ahead of Graham and win two rounds of racing to secure the title.

ACU Comp Bike is a close contest with Eddy Smiley winning at the SPRC Summernationals and the APIRA Open Sport Nationals and then Mick Winyard then triumphing at the UK National Finals, making it a much closer chase. Eddy is 230 points ahead of Mick, who is in turn 200 points ahead of third-placed Kev Osman. Nine bikes are entered so 540 points are on the table. Mick would therefore need to qualify at least three places ahead of Eddy and win two more rounds than him - or make sure he, rather than Eddy, has the bonus points for low ET and top speed of the event. However if Mick has problems then Kev could get runner-up place by qualifying better and getting two more round wins.

In 8.50 Bike, Jay Roe is in the lead from Andy Haley with a 630 point margin. With five bikes entered, there are 590 points available so congratulations to Jay on his first UK National Championship. Andy Haley is 130 points ahead of Augy Harrison but that margin increases to 330 after the all-rounds bonus is applied.

Richard Sawatzki is leading Brett Cordelle by 1010 points in 9.50 Bike. Seven bikes are entered and with 610 points available Rick can be confirmed as provisional Champion; congratulations Rick on his fifth UK National Championship. Brett is ahead of Stacey Reed by 150 points. Stacey will have to qualify at least five places better than Rick and go one round further to become runner-up in her first season in the class.

SPRC / ACU Supertwin Gas is a tie between former Junior Drag Bike racers Scott Collier and Alfie Udall. Both have won an event this year and so with three bikes entered it is likely that whoever goes furthese in eliminations will be Champion.

SPRC ET Bike / NAST has been a success story as a class with a large and varied entry; the Extreme Performance Bike Weekend being no exception with fifteen bikes entered. Wayne Bradley leads with a margin of 30 points over Gary Hester. Dave Smart is 170 points behind Gary. Wayne needs to qualify three positions ahead of Gary and then go further than him in eliminations to secure the title. Dave would have to qualify no worse than three positions below Gary and go two rounds further to win the title. In the event of a tie, Wayne and Dave have each won an event.

In Junior Drag Bike, now confirmed as an ACU UK Championship from 2017, double Champion Louis Davies is a mere 30 points ahead of 2015 champion Liam Holgate. Third-placed Blade Dummer is 420 points further back. With less than one round of racing between Louis and Liam, every point will be hard fought. Good luck to all.

The post-UK National Finals UK and SPRC Championship standings are available on our OCS Paint-sponsored Points Standings page by clicking here or by clicking on the OCS Paint Points Standings link on the left-hand side of any Eurodragster.com page. The ACU UK Drag Bike Championship standings are available on the King Racing web site at www.kingracing.com.

Eurodragster.com will of course be at Santa Pod Raceway this weekend to bring you all the news from the Extreme Performance Bike Weekend in association with John Woolfe Racing, together with Webster Race Engineering / Nimbus Motorsport webcast. You can check out our Extreme Performance Bike Weekend Event Index, which includes a link to the final official entry list, by clicking here or by clicking on the John Woolfe Racing Event Coverage link on the left-hand side of any Eurodragster.com page.

Bike Weekend Perfect Awards.
10th October: This weekend's Extreme Performance Bike Weekend at Santa Pod Raceway is the final event in the 2016 Eurodragster.com Perfect Awards Scheme. £100 is on offer for perfect performance.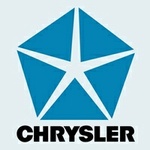 This weekend's Eurodragster.com / Bad Habit Racing Perfect Light Award has been reset to £50 after it was won by Lucas Oil Junior Dragster racer Aaron Fensome at the UK National Finals. The money will be paid in cash to the first racer this weekend to record a Reaction Time of 0.000 seconds. The Perfect Light Award is available during qualifying and eliminations in Pro Stock Bike, Funny Bike, Super Street Bike, Comp Bike, 8.50 Bike, 9.50 Bike, Junior Drag Bike, Supertwin Gas and ET Bike, but will only be awarded for the first Perfect Light of the event. The Perfect Light Award is presented in association with Bad Habit Racing (Cath and Tig Napier, Pro ET).

Decals are not mandatory for the Perfect Light Award but we would appreciate it if Eurodragster.com decals are carried. Eurodragster.com decals are available from the Signing On office.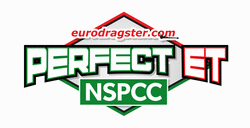 This weekend's Eurodragster.com Perfect ET Award supporting the National Society for the Prevention of Cruelty to Children has been reset to £50 after it was won by VW Sportsman racer Natalie Wood at the UK National Finals. The money will be paid in cash to the first racer this weekend to run an ET to the thousandth of a second on dial-in or index. The Perfect ET Award is available this weekend during qualifying or eliminations in 8.50 Bike, 9.50 Bike, Junior Drag Bike and ET Bike, but will only be awarded for the first Perfect ET of the event. The Perfect ET Award is presented by Derek and Fiona Flynn of Eurodragster.com sponsor Gold RV in support of the National Society for the Prevention of Cruelty to Children; you can donate to the NSPCC at www.nspcc.org.uk.

To be eligible to collect the Perfect ET Award, racers are required to carry Eurodragster.com / NSPCC decals (right), one on each side of the vehicle. If you pull this weekend's first Perfect ET but are not carrying decals when the run is made then there will be no discussion; we will not pay out and the next person to record a Perfect ET will get the money assuming that they are carrying decals. Eurodragster.com / NSPCC decals are available from the Signing On office.

Three grand from the Field of Dreams.

8th October: With a well-manicured pitch and the floodlights in place the Bloodwise Bombers and Highlander United watched the grandstand fill to capacity in anticipation of the third annual Charity Football Match in memory of Paula Marshall, between the racers and the staff and officials of Santa Pod Raceway and Santa Pod Racers Club. Darren Prentice of the losing side Bloodwise Bombers and Santa Pod Raceway writes:

The crowd and the Field of Dreams made for another great night of football and fundraising for Bloodwise, which means so much to us all. With the Bloodwise Bombers ready to right a big wrong, we watched the racers warming up in their lovely pink football strip with Sam Innes and Craig Wright leading the mincing up and down the touchline. Colin Theobald did another cracking job at pitch-side commentary and a special thanks to Colin and to Paul Marston and his team for the PA system and help.

The result of this incredible football match was 4-1 to Highlander United, well done lads. Also incredible is that with all the money collected from the buckets, auction, on-line donations and a very generous top-up amount from SPR CEO Keith Bartlett we can announce that together we raised a staggering £3000 for Bloodwise.

It's now a steady march on to next year's game. Hopefully there will be a few changes: the result for one, and maybe Billy Everitt won't break any of my ribs with his face again. But the first bit of end-season gossip is that the Board of Directors at Bloodwise Bombers FC have had a meeting at their headquarters and will be calling in the manageress to explain why her team has lost three cup finals in a row. Should she be sacked? This would leave the door open for Jon Giles - who has been seen leaving the SPR offices and shaking hands with KB - to defect and take control of his own team and not hide in the eclipse shadow of Highlander United manager Spencer Tramm.

We need to thank a lot of people without whose help it would have been very hard to make this football match a great success:
The spectators who all came along to support the match and who gave so generously;
Both of the teams for putting on a cracking sporting event worthy to grace any reputable sports channel;
The team at Eurodragster.com for the on-line coverage (Thanks, you're welcome - Ed);
Everyone who raised funds and to the Street Eliminator boys for selling their passenger seats on the Cruise;
Scott Flemming for giving up his time to referee a bunch of wannabe football stars and the Bloodwise Bombers;
Richard Deevey for running out and putting down some tekkers which was a great sight to behold;
Webster Race Engineering for the half time oranges;
Jon Giles, Susan Ponsford, Alison Hackney and Mason Prentice for help to rattle buckets and collect money;
Raunds Town Football Club for the loan of the pitch marker and goals;
Mr and Mrs Cook-Abbott for patching us up after all our injuries;
Everyone who donated an auction prize and to Phil and Avril Brown for getting such a great collector's item in that amazing signed programme;
Carlsberg for the beer and to Paul Savage and the Fuelers Bar team;
The cheerleaders although the one with the beard doing cartwheels was a little scary;
Last but by no means least Santa Pod Raceway for hosting and setting up of the Field of Dreams so that we could just turn up and play.
You can check out Kirstie's pictures from the Charity Football Match by clicking here or by clicking on the John Woolfe Racing Event Coverage link on the left-hand side of any Eurodragster.com page and selecting the UK National Finals.

Allard Chrysler: Job done.
8th October: Allard Chrysler Action Group Chair Brian Taylor says that the Group's mission has been accomplished:


We have achieved what I set out to do back in 2007 - to restore the dragster so that it can parade under its own power.

There will be general maintenance to do of course and we have someone who has volunteered to redo the seat upholstery. The tacho needs to be fixed and we need to ensure that Beaulieu staff members are familiar with operating procedures. I also need to complete the full story for the Beaulieu library so everyone can access the story of the dragster and its restoration. At the moment that is about 330 pages.

I will keep everyone informed about future appearances and ACAG team members local to the museum will continue to help out as necessary. Thanks to everyone who has helped. You have been a part of a very special story.

You can check out the final issue of ACAG Update at www.drceurope.co.uk/acag/oct2016.

One lost by a nose, one won.

7th October: With another season done, Geof Hauser of Eurodragster.com sponsor Hauser Race Cars says that it was a hard-fought season for son and Super Pro ET racer Scott Hauser. Geof and Scott are pleased to have won the Santa Pod Racers Club Championship:

It was not at all easy, another tough year in the most competitive class and going into the last race we were more than two rounds behind leader Billy Gane, who was on a bit of a roll.

At the Festival of Power, with ever-threatening weather, a cold track and several delays, we managed to qualify second at +0.019 secs in the tricky conditions, and then beat Barry Giles in the first round before rain came and ruined the day. Still, a promising start. Off we went to Shakespeare County Raceway for the Springspeed Nationals at the end of April. The gods had decided that three days' good weather was not on, so we got rain for the whole first day. With only two qualifying runs on Sunday, we made the second one count with a +0.009 which put us in second place. That put us against Jack Brewster, but a red light sent us home.

The FIA / FIM Main Event was next, and with a full field and nine qualifying runs it was always going to be tough. We ran +0.002 and ended up seventh! Crazy. We managed to spoil Craig Wright's début (sorry Craig), and Rene Meierhofer's day, and then Joe Kellett in his beautiful brand-new HRC dragster before we lost to Billy Gane in the semis. The next race was the SPRC Summernationals. Despite only getting two qualifying runs, we excelled ourselves by running +0.005 on the first pass and +0.003 on our second! We got prizes from the Super Pro ET sponsorship scheme too. Went two rounds before losing to Daniel Giles and the points tally wasn't looking so good.

Things didn't improve for us at the Open Sport Nationals in August. Despite another good qualifying effort at +0.004, good for second spot, yet another red light put us out in round one against John Atkinson. On to the FIA / FIM European Finals. With another huge field and an awesome track, again the qualifying sessions were insane. Thirteen cars managed to get under +0.010, three cars went perfect +0.000, we ran +0.001 and we were fourth! In eliminations we got round Martyn Jones and Marc Henney before Brad Jackson slapped a very unsociable 0.009 holeshot on us and ended our day. Our qualifying points were helping, though, and we could see a little bit of light at the end of the tunnel.

And so onto the UK National Finals. We ran +0.005 off the trailer which stood as number one until Chris Parker just pipped us at the end of the last session. That drew us against Championship leader Billy Gane in the first round. Make or break time. Scott did a great job and got payback on their earlier race which threw open the Championship and suddenly we were in with a chance. A bye run next and then we faced Rick Cooke, in his last outing at Santa Pod before he retires. Scott got a better light and took the stripe by a nose. Unfortunately, both cars broke out, but we did it worse so that was that.

If we had won that round then Scott would have won the National Championship for the third time, but we will just have to settle for the SPRC this time. Congratulations to Chris Parker, he had a perfect end to the year, and thanks to every racer in Super Pro ET for making the class what it is. Special appreciation too for Rich Walters for his tireless work for the class.

I'm going to vote for Championships to be decided on qualifying positions, this racing lark is far too difficult. Now I'm off to get a new practice tree!

The Chaos ends prematurely.
7th October: UK Comp Eliminator racer Robin Orthodoxou's season in the wild Chaos Bros started late, although it was not for the want of trying, and finished unfortunately early. Robin writes:


Due to delayed parts there was a mad thrash to make it to the Festival of Power at Santa Pod. After spending the start of the race putting the finishing touches to the car and missing some qualifying rounds we were armed and ready for Saturday's qualifiers, then rain cancelled the day. Not in the show, go home. At the FIA / FIM Main Event we were ready for action and the altered was running well until we found a broken valve spring after the last qualifying round. Belinda Bull was our all-A/A match-up in round one but we couldn't come out to play. Belinda went on to win the event with a nice 6.9-second run in the final.

In Q1 at the SPRC Summernationals Robin forgot how and when to change gear, ran 7.3 only 0.2 under the index. Belinda was a mile in front, #1with a 7.1 pass. Q2, Last Chance Saloon sitting in the bleach box in the right lane watching the yellow pick-up launch hard, and when 7.025 came up on the gantry I was thinking "**** it Belinda is qualified #1 again". Burnout done, Mike Oates in other lane. Launch and run felt bumpy, not happy but I think maybe I remembered to shift on time. The crew told me it was 7.0244, not bad and apparently we were #1 by 0.0007 of a second.

E1, Rene Ehrismann, we win. Back in the sixes at 6.9986. E2 bye run, went slow so as not to hurt the index. E3, the final and Kev Perkins got me on the Tree by 0.02. It was all over then but we were happy with runner-up.

Dragstalgia, a great weekend until Sunday morning when two exhaust valves decided to smash up their pistons. That was our season done.

I would like to thank my crew, and my 2016 sponsors for their support: UK Dump Truck Hire, Blackett Photography, Hauser Race Cars, Flip Vieira Paint, Chunk Tuning and Dave Goddard Motorcycles.

It is with great joy that we can announce that a new sponsor is joining our current supporters for our 2017 season in Comp Eliminator: Ziebe Förch UK, the largest supplier of consumables in the south of England. Thanks to owner Terry Slade and Sales Manager Lewis Slade.

Isky to attend BDRHoF Gala.

7th October: British Drag Racing Hall of Fame has announced that Isky – Ed Iskenderian, also known as the Cam Father - is flying in for the BDRHoF Gala Awards Dinner at the Sheraton Skyline Hotel at London Heathrow on Saturday 19th November. Now ninety five years old, this will be Ed's first trip outside the USA since 1944.

Ed (right, with BDRHoF Sponsorship Partner Geoff Stilwell of Beech Underwriting Agencies) decided to enter the camshaft grinding business in the late 1940s after having to wait five months for delivery of a special cam. He soon had engines producing more than 1 hp per cubic inch, greater than any other racing cam maker. He pioneered drag racing corporate sponsorship in the 1950s by backing Don Garlits and produced the first co-ordinated cam and assembly kit for hot rodders.

In 1963, in collaboration with a few other industry pioneers, Ed created what is now the Specialty Equipment Market Association, originally the Speed Equipment Manufacturers' Association. One of the first official events which SEMA backed was the International Dragster Challenge organised by Sydney Allard in the UK during the same year. The picture below left shows Ed with the SEMA Trophy which was awarded to Sydney Allard in 1963 and which now resides in the National Motor Museum, Beaulieu.


Ed built his company into the world's largest racing, performance and economy cam manufacturer. In 1985 he was inducted as a member of Chevrolet's Legends of Performance and SEMA's Hall of Fame. Ed has certainly earned the title of the Cam Father.

BDRHoF Honorary Chairman Stu Bradbury said, "Ed is very much part of drag racing's DNA; admired all over the world. He joins a growing list of drag racing greats who want to help us celebrate the pioneers this side of the Atlantic. I thank him for making the journey. What a wonderful night it will be for all those attending."

As well as attending the Gala Awards Dinner in the evening Ed will be joining the Beech Underwriting Bench Racing Panel during the afternoon of 19th November. The list of legends is now Ed Iskenderian, Steve Gibbs, Ed 'Ace' McCulloch, Bob Muravez, Fred Miller, Harry Hibler, Paula Murphy, Don Schumacher, Carl Olson, Dennis Priddle, Eileen Daniels and Ron Hope. The host is Bob McClurg. What a line-up!

Admission to the BDRHoF Bench Racing session will be by ticket only. Seating is very limited and there are only a few places left so don't end up being disappointed by not getting your name on the list. The chance to be able to sit in the same room and listen to these legends should not be missed. You can apply for tickets to this very special event by sending an E-Mail to geoff@beechunderwriting.co.uk.

Ticket prices for the 2016 BDRHoF Gala Awards Dinner remain as last year at £60 per person. Corporate tables of ten are available at £580. More details are available by clicking here. For advance booking of tickets contact stuart@britishdragracinghof.co.uk or telephone Stu Bradbury on 01933 279102.

Web site updates.
7th October: Our good buddy, photo-journalist Steve Moxley has had a Dragstalgia report published on the Eat My Ink web site at www.eatmyink.com.



The great pair of UK nostalgia paintings above are by artist Richard Hearn who tells us that prints are available for sale on Etsy at RichardDelaportHearn and on EBay at Richard Delaporte Hearn art.

Outlaws wrap up 2016.
6th October: Dave McKenzie writes that the Good Vibrations Motorsport Supercharged Outlaws series has its final round at this weekend's Public Track Weekend at Shakespeare County Raceway:

We have nine Supercharged Outlaws entered this weekend putting on their usual show of blown-injected fun with long smoky burnouts and guardrail-to-guardrail runs.

Joel Kerr leads the series in his rookie year and starts out favourite. Three times winner Paul Watts is in second place and waiting to pounce if Joel slips up. It will be a tall order for Paul but while there is a chance he will be trying. In third place is Andy Gallimore. Andy's place is safe even though he cannot run this weekend due to engine damage sustained at the Hot Rod Drags. The table looks like this after that event:
Joel Kerr 286
Paul Watts 232
Andy Gallimore 216
John Reeve 141
Andy Hadfield 123
Lee Gallimore 122
Paul Dale 119
Team Thing 103
Kirsten van Croonenborgh 68
Richards Davis 66
Two points are awarded for attending, then two points per run and fifty eight points for first place, twenty eight for second place, and eighteen for third place. There are up to sixty eight points available for the winner for first place and completing all four rounds. With only one of the top eight not running all is up for grabs.

Swift snippets.

6th October: Nuthin' Fancy Racing tell us that the Bond, Hannis and Osbourne slingshot has had its block repaired and will be back on track at either Shakespeare County Raceway's Halloween Burn-Up or the Flame and Thunder Show at Santa Pod Raceway. Meanwhile the team's Big Red Motorhome is on sale on EBay closing this weekend.

A detailed report of the MSA Pro Modified action at Santa Pod Raceway's recent UK National Finals, the deciding round of this year's MSA British Drag Racing Championship, is now available on the series' official web site at www.msadragracing.com.

A hive of Gamblers and Outlaws.
6th October: It's Shakespeare County Raceway's penultimate Public Track Weekend of the season with the second annual Super Gamblers race and the final showdown for the Good Vibrations Motorsports Supercharged Outlaws series (see above).

To clinch the title in his rookie season all Joel Kerr has to do is turn up with his 500 ci STP Pontiac Firebird and complete two sessions of four to win the series. Going into this final shootout Joel has an unassailable 286 point lead over defending title holder Paul Watts with his '57 Shoebox Chevy on 232 pts. Andy Gallimore's Funny Car is third but he won't be contesting the final round due to engine damage sustained at last month's Hot Rod Drags but he will be at the track putting some passes in on his bike in the weekend's RWYB. All the usual suspects will be running including Jonny Hall at the wheel of The Thing Dodge Daytona Funny Car.

By the weekend we should know who the thirty two drivers will be contesting the second Super Gamblers. Defending title holder Andy Knight will be at the wheel of his 380 SEC Mercedes but there will be plenty of racers out there to stop him including the Gasser Circus class Ford Falcon of Nick Barnett and Duncan Watts with his '72 Plymouth Duster.

There's a full RWYB programme on both days. Gates open from 6:00 pm Friday while the track is open from 10:00 am to 5:00 pm each day. General admission is £12 or £22 for the weekend. Track fee is £25 a day or £40 for a weekend of unlimited runs but please remember your driver's licence and helmet. Further details can be found on our Group Facebook page or at www.shakespearecountyraceway.com.

Bring your own pumpkin, win stuff.

6th October: Got any pumpkins to spare? That's the call going out from Santa Pod Raceway as its Halloween weekend family entertainment spectacular, the Flame and Thunder Show, approaches. But not any old pumpkins, mind – nothing shop-bought, for instance. No, Santa Pod is seeking home-grown originals, pumpkins of a volume, girth and grandeur to match the eminence of the occasion. And the venue will offer a pair of Flame and Thunder tickets with a combined gate value of £50 to the first five pumpkin growers to have their produce accepted - plus it will send a truck to collect the jumbo squash if it lies within a ten-mile radius.

So, if by chance you happen to have a properly big pumpkin occupying your vegetable patch or up the allotment and you don't know what else to do with it, send a photo to pumpkin@santapod.com and let the Raceway decide. No cheating, now – you need to include a comparison object in the photo alongside the pumpkin to prove its size. A tape measure would do the trick. If you win, your pride and joy could wind up greeting guests at Santa Pod's hospitality centre or adorning the Raceway start line – or how about feeding the mighty Monster Trucks, a fruity addition to their usual diet of scrapped cars?

Santa Pod's Commercial Manager, Caroline Holden, explains: "A few years ago, a gentleman arrived unannounced and donated us a giant pumpkin he'd grown, which we were able to despatch in style to the delight of spectators young and old. With our 50th Anniversary season coming to an end, we thought it high time to revive this idea and see the year out in a splurge of glory."

Flame and Thunder's on-track action features Jet Dragster fire shows and a Top Fuel Dragster display headlining an array of race car demonstrations along with stunt driving and riding performances in the Live Action Arena and all manner of family entertainments, all culminating with a grand bonfire and fireworks – and don't forget the Monster Trucks. Your children never do.

As ever, kids go free – up to three under-16s can accompany each adult ticket-holder free of charge, so our winning pumpkineers can bring a veritable vanload to see their produce grace the occasion with a starring role.

Santa Pod loves to end each year with a flourish. If all goes to plan, 2016 will go out with a flash, a bang and a squelch. The Flame and Thunder Show takes place on Saturday 29th October. For further information, please visit www.santapod.co.uk/e_flame.php. Please send pumpkin pictures to pumpkin@santapod.com.

Unfinished business in Ohio.

4th October: If you were tuned in to last Wednesday's Swift Snippets you will have read that Geoff Stilwell of British Drag Racing Hall of Fame sponsor Beech Underwriting was strapping back into the Rat Trap Racing Land Speed car to have a crack at 200 mph at the Ohio Mile in Wilmington. Geoff got in touch to tell us how he got on:

Firstly I need to say a huge thank you to Ron and Brian Hope and the Hope family of Rat Trap Racing Landspeed Projects, and to racer and tuner Kevin Cradduck and racer Jim Blenkarn who helped me all weekend. I could not have done it without them.

First part of the story was to repair the damage the car suffered at Bonneville. We had no idea that we had cracked the oil pan, nor that as usual a 10¢ part can cause so many problems. When I arrived at the Nashville race shop the car was just having the final repair work to the oil pan: when servicing the car Brian and crewman Keith discovered a crack so Keith welded that up, and then we fired the car up only to find the fuel regulator pouring fuel out. Taking it apart we found a small hole in the membrane causing the fuel to leak. "No problem" said Brian, a quick call and the parts were on the way overnight to our hotel at Wilmington.


Friday dawned very wet, similar to the Saturday of the European Finals, but it stopped by 1:00 pm. The track dried really quickly and within forty minutes they where running the slower cars, amazing, and by 6:00 pm had put over one hundred and fifty cars and bikes down the track. We got on with fitting the new parts only to discover that we had been sent the wrong parts. A quick search of the Internet said that Jegs in Columbus had a complete regulator. Brian and I jumped in the truck and hightailed it for the hour's drive to Columbus. Regulator collected we got back to the track at 5:00 pm and got it fitted. Ran the engine up and everything looked good. The trouble was that we were too late to make a run as the track closed at 6:00 pm sharp. So we put the car in line and covered it up.

The next morning we had a drivers' meeting at 7:00 am and the track opened at 8:00 am and the first car ran over 200 mph in the mile. Wow! As this was the first time I had run at Wilmington I had to run between 125 mph and 145 mph. The car does not like running slow and it was really difficult to run it that slowly, but I put in my first pass at 128 mph and we put the car straight back in line. The next pass was 166 mph but the engine was not pulling properly so Kevin Cradduck, who had already run 216 mph in the car, jumped in for a pass. He ran and confirmed what we thought, that the car was running really rich. We changed the jets and went back round for another pass and went slower... hmm, back to basics.

More changes and I got back in the car and ran 176 mph, straight back in line and some more minor tuning. This pass was 183.4489 mph, brilliant, we were back on track. Again back in line as the track was going to close at 4:00 pm. There was a heavy shower in the shutdown area at 2:00 pm forcing them to call it.

So we have more unfinished business, to be continued in 2017. Again I cannot thank everyone involved enough and it has been a privilege to be part of the Rat Trap Team.

Swift snippets.
4th October: Many thanks to Andy Marrs of TSI Timers Europe for sending us the official timing data from the weekend's Jap Show Finale. You can check out the Jap Show Finale timing data by clicking here or by clicking on the Timing Data link on the left-hand side of any Eurodragster.com page.

Thanks also to Marrs for forwarding us an updated table of UK Bests now including the Front Wheel Drive ET record set by Kiel Priestman at the Jap Show Finale. You can check it out by clicking here or by clicking on the European and UK Bests link on the left-hand side of any Eurodragster.com page.

Calling all Gamblers.
3rd October: If you fancy a late-season chance to make some money then Shakespeare County Raceway are hosting their Super Gamblers as part of the Late Autumn Madness Public Track Weekend this Saturday and Sunday (8th-9th). Jerry Cookson writes:

The Super Gamblers is an extension to the normal Bracket Gamblers programme held throughout the season and is open to any doorslammer.

Entry must be submitted before the event. The entry fee is £30 (on top of General Admission and track fee) which goes into the prize pot. Entry and payment are required by close this Wednesday (5th) but the thirty two cars will need to be registered by Saturday for the race to take place. Bacs payments are preferred, the APIRA bank details are Sort Code 20-48-08 and account number 10027391. Please add your surname and race number as the payment reference (maximum sixteen characters please).

Qualifying will take place on Saturday for those who want to take advantage of the available track time (subject to track and weather conditions) and a further single qualifier on Sunday then into eliminations. A Sportsman Tree will be used.

The Pre-Event Sign Up form can be found on the Downloads page of the track's web site at www.shakespearecountyraceway.com. For further information please call Brian on 07837 985973 or check out the SCR Bracket Gamblers Race Facebook page.

Swift snippets.
3rd October: Many thanks to Yvonne Tramm for forwarding the post-UK National Finals points standings in the Santa Pod Racers Club Championships including the final 2016 standings in car classes. You can check out the SPRC points on our OCS Paint-sponsored Points Standings page by clicking here or by clicking on the OCS Paint Points Standings link on the left-hand side of any Eurodragster.com page.

An eventful season.
3rd October: The season of UK Super Comp team Paul Brown Motorsport can be described in one word: eventful. Lesley Brown writes:


After a winter of changes and plenty of pre-testing launches, the Shorty arrived at Santa Pod and proved to be the consistent and competitive car we had hoped for. Unfortunately, after good qualifiers at Easter and at Shakespeare County Raceway both events were rained out. In between these events we had a fabulous trip to Las Vegas where Paul got to race in the Spring Fling Millions event in a Land Shark Shorty, courtesy of Dragtarp's CEO Jeff Shrunk, which proved to be an incredible experience.

Back at Santa Pod for the FIA / FIM Main Event, we were brought back to earth by a first round exit against Jon Morton with a win margin of 0.0074. Things were looking up at the SPRC Summernationals with a second number one qualifier for the season and a place in the semi-final only to lose against Stuart Doigne with a 0.0007 red light! Nevertheless, Paul was still smiling and having a ball driving his Shorty dragster.

After what seemed to be a never-ending summer break it was back to Shakespeare County Raceway, where Paul has always enjoyed racing and this was another good weekend, qualifying in number one after some nifty welding on the car by Lee Stapleton. We were all looking forward to race day, only for the computer to say No, putting an end to the weekend's racing. We were sweating that it was the MSD at fault in which case our season would have ended with less than two weeks to get a replacement. Fortunately our crew member and computer guru Andy Harrison returned from holiday. It transpired that we had lost all the data from the car's computer and it wouldn't allow the car to start. Andy soon got everything up and running again.

We were back in the game for FIA / FIM European Finals using "Dave Brown's laptop" - a piece of paper and a pen which was none too shabby and which helped Paul to a satisfactory number five qualifier and a place in the semi-finals. Even this was not without drama - the nose cone broke off at the finish line during the second qualifier causing it some damage. Luckily Dave Day was able to come to the rescue with a fibreglass kit and we only missed one qualifier during the repairs.

As most people know, raceday was full of drama. Paul pulled a perfect 0.0008 light against Paul Letchford to win the race, only for the car to pull sharp left, pirouette 720 degrees and side swipe the wall. Paul says of the incident "I was standing up in the car before the safety crews got to me. They did a fantastic job as I may have been a tough customer trying to get me to stand still. I was more interested in finding out if I actually won the race and having a look at the damage. Whilst I was spinning I did manage to shut the fuel system down and until the front left wheel went flying off I thought I had saved it. Watching the replay back in the medical centre, the car had gone airborne and there were some incredible angles. I was lucky not to roll it. It may have been a different story. My girlfriend Zoe was visiting her family back in Cornwall. She was watching live and saw everything. A few phone calls with the crew to reassure her before I spoke to her. I jokingly said that the new kitchen's not happening now."


Without a car we were gutted not to be on the start line for the final and unable to give Pete Cresswell a race in the final, but delighted that Paul was the recipient of a 50th Anniversary trophy, albeit for runner up.

We were not giving up on the season having got this far. Snapping at the heels of Stuart Doignie and Pete Cresswell, we moved heaven and earth to get to the start line at UK National Finals. Earlier in the year we had imported another dragster which was up for sale. Paul had tested it successfully a few times but the SFI tags were out of date and running times were consistently in the 9.3s. So the week building up to the National Finals involved trips to Hauser Racing nearby, down to Andy Robinson in Basingstoke with the gearbox, and then up to EDA in Castleford with the engine to look for some more horses. A few were found but in the time left - it was now Friday lunchtime - there was little more we could do other than to take the engine up to the track in our hire van where Paul would meet us with the rest of the dragster.

Dave, Paul, Lee, Andy and Ian and Ruaridh Hart worked until 10:00 pm getting everything back together, but we would not find out if it would start until the curfew lifted at 9:00 am the following day. To complicate matters, in the process one of the spark plugs broke and no one else seemed to use our type, so Lee spent first thing chasing around Northamptonshire and myself around Bedford trying unsuccessfully to replace it. All the effort was worthwhile when Paul arrived at the start line in time for Q1 and completed a confident, fault-free run.

Knowing that we couldn't realistically offer a serious challenge for the title we relaxed and enjoyed the weekend, pleased with the effort which had gone into just being there and delighted with the consistency of the dragster which was running similar times, a best of 9.17.

Congratulations to Stuart Doignie for winning the National Championship and Andrew Williams the APIRA Championship and to Paul Watson for the event win. A huge Thank You to the team and to everyone who has helped out this past year; to achieve an overall finish of third in Super Comp is brilliant in a tough field.Thanks also to everyone in Super Comp for all your support.

As for next season, we are going to sit back for a few weeks to consider a number of options which we have in the pipeline. Meanwhile the dragster (not Shorty!) is still for sale. Full details can be found on Eurodragster.com's Swap Meet.

King's tenth crown.
3rd October: Despite the final round exit in the previous German round UK Top Fuel Bike racer Ian King and the Gulf Oil Dragracing team entered the final and home round of the FIM European Dragbike Championship with a small lead over nearest rivals the RG Engineering team of Rikard Gustafsson of Sweden and Rene van den Berg's Eurol team from Holland. If Ian was to win his first round then an amazing tenth Championship crown would be his but both chasing riders had a chance of winning the crown should King falter and either of the other riders win the event.


Once again, however, Ian suffered from a number of obstacles not least of which was the continuing issues with sprocket failure caused by a change in quality of the EK drive chain plaguing most of the top riders in the class across the world. In addition a qualifying day lost to inclement weather meant that Ian finished qualifying in 'only' second position and facing fellow British rider Stuart Crane in round one.

On paper Ian should have had little problem in taking the round win over Stuart's machine and so the team decided for a safe tune, taking a large amount of horsepower out from the Puma-powered machine by way of clutch, ignition and fuel settings. However even this setting was too powerful for the track when Ian lost traction a few metres out from the start. As Stuart took a healthy lead on the track Ian 'pedalled' the throttle and managed to hook the huge rear slick up, resuming traction and then gaining on his opponent. It seemed Ian's rate of acceleration would allow him to pass his opponent however, disaster struck when the stretched chain slipped off the driveline taking all the teeth from the hardened steel drive sprocket.

With Rikard Gustafsson and Rene van den Berg winning their respective first rounds it seemed inevitable that the team's quest for a tenth title was all but lost. Rene failed to take his challenge to the final when losing to Greek rider Fillippos Papafillipou in his semi-final but Rikard fared better with a fine win over UK rider and multiple UK Champion Steve Woollat. With Rikard facing the Greek rider on a significantly slower machine, the event win and title looked to be in the Swedish rider's grasp however as per Ian's mechanical woes in the first round Rikard's fortune took a turn for the worse when his crank failed as he chased the fast leaving Fil leaving the popular Greek to take his first FIM event win.


Being on the outside looking in was not quite the way the team wanted to clinch this amazing milestone, however their consistent performances saw them through to the Championship once again. After the historic mark was set Team Principal and rider Ian said "The Gulf Oil Dragracing team are ecstatic after reaching Championship win double figures, particularly after suffering such poor luck in round one and thinking this was not to be our year. After running so well with five time five-second passes in the opening round of the Championship we did not forsee that a simple chain quality issue could impede our success in each and every of the following events but I'm proud of the way my record-breaking team managed the issue despite the burden of the additional between-round maintenance work. When we started this collaboration with Gulf Oil in building a world class machine some six years ago we could only dream about winning five consecutive Championships but thanks to their fantastic support and world class oils and lubricants and the superlative products from our team of world class partners and sponsors the dream was realised. We couldn't have done it without their support and that of Grand Prix Originals, my dream team of Michael Beaumont, Marius van der Zijden, Martin Brookman, Nick Pepper and Debbie King, Ivan Sansom and Rose Hughes, my daughters Georgina and Alex, our f riends and our awesome fans across the globe and for that I thank you all from the bottom of my heart. They are simply the best! I'd like to add a special mention to Eurodragster.com for their superb live event coverage (Thanks, you're welcome - Ed), the officials and awesome track crews employed by Track Group Europe in providing us with world leading track preparation, safety and fabulous free live event streaming, and I hope that the Championship will prosper to the benefit of all the great teams competing across Europe in the future."

The team followed up their European Championship victory with a successful attempt on a new FIM Land Speed Record for the standing start quarter mile in the partially streamlined up to 1600cc category at Elvington Airfield. For more information on the team visit www.gulfoildragracing.com, @kingracing on Twitter, and the team's Facebook and YouTube pages. For more information on Gulf Oil International visit www.gulfoilltd.com.

The Gulf Oil – GPO Dragracing team uses and endorses exclusively Gulf Oil greases and lubricants in their history-making machine. The team is extremely proud to be supported by many leaders in their chosen markets in their endeavours to secure a tenth European Championship:

APE - The world's most innovative manufacturer of aftermarket parts for drag bikes
Bell Helmets - The most iconic name in helmets, since 1954
Cometic Gaskets - The premier manufacturer of racing gaskets
Drift Innovation - Europe's leading source for action sports cameras
Gates - The world's most trusted name in drive belts, hoses and hydraulics
Goodridge - The original and the best in fluid transfer systems
Grand Prix Originals - The brand for drive and lifestyle, past and present
Graphite Additive Manufacturing - A leader in 3D printed technologies and rapid prototyping
Gulf Oil International - The world's most iconic brand in automotive fuels and lubricants
Hotrod Hangar– Home of the world renowned custom artist Knud Tiroch
Hyperpro - The leading producer of progressive suspension products for motor bikes
JE Pistons - The world's premier manufacturer of high performance forged pistons
John and Dea Morgan Racing - The creators of the world's most advanced New Age Funny Bike
Kibblewhite Precision Machining, Inc -The highest quality valve train components on the market
King Racing - The most successful Top Fuel Bike team in European drag racing history
Mickey Thompson Tyres - Simply the best drag race tyres in the world
MRE - Leaders in trackside support for drag race components and air shifting systems
MTC Engineering - Manufacturer of clutches for the fastest motorcycles in the world
NitroShutter - Europe's leading drag racing photo-journalists
NCT Engineering - Manufacturer of the world's leading non contact torque sensors for motorsport
NGK Spark Plugs UK - The world's number one spark plug manufacturer
Pär Willen - Master webmeister and proprietor of HarleyDrags.com
Portable Shade - The best custom branded collapsible canopies available
Pro Alloy Motorsport - UK's leader in fabrication of alloy racing tanks, intercoolers and radiators
Puma Engineering - Manufacturers of the world's most powerful motorcycle engines
RSG Customize - The UK's most creative website designers and vinyl artists
Supertough - Custom cases and covers for the Film, TV, Music and Motorsports Industries
Spies Hecker - The world's leading supplier of paint for car, commercial and industrial finishing
Tryka LED - The UK's cutting edge LED lighting manufacturer
Van Es mobility - The leading manufacturer of telematic products for management of moving objects
Vanson Leathers - The most iconic brand in motorsport leather goods
Web Camshafts Inc - Simply the company for Top Fuel Bike camshafts
Worldwide Bearings - The world's leading supplier of ceramic bearings for racing
Zodiac - Europe's largest supplier of performance and aftermarket HD parts

Documenting history.
3rd October: Besides looking after events and race meetings at Shakespeare County Raceway drag racing historian and British Drag Racing Hall of Fame Selector Jerry Cookson has launched a new Facebook page UK Drag Strips That Time Forgot! dedicated to former RAF airfields, motor racing circuits and the occasional public road converted into temporary quarter and eighth mile drag strips and sprint tracks since the 1960s but now no longer in use.


"I took my inspiration for this page from frequent visits to the two American Facebook pages Lost & Forgotten Drag Strips and Drag Strips That No Longer Exist", says Jerry. "Having driven past some of our country's abandoned RAF airfields recently I began to wonder just how many temporary drag and sprint tracks were created back in the day! We know of some tracks in Ireland but how many were converted into temporary venues, and who ran them?"

So far the list includes more than eighty venues from the early 1960s researched and documented by Sprint historian Clive Rooms with not only details of events but how the airfields came about as well as their construction by the RAF and the Ministry of Defence before or during WW2.

"If Eurodragster.com readers have any photos taken at any of these venues then please join the page and post your history-making contribution", adds Jerry. "Same goes for programme covers and page content, promotional leaflets, magazine and newspaper articles, tickets, stickers, club badges or just general articles of interest which will be of benefit to this page. All are welcome and appreciated. I have to thank Clive for his time spent researching and his encouragement. 

"As we start to get more in-depth I want to start photographic albums for venues so that we can make the page into a valuable reference source of information to which everyone can contribute."

So far the page has been very well-received (It is excellent - Ed) with albums related to Aintree and Bitteswell added. The biggest input from members so far has been photos, from the Welsh Sprint Society tracks at Pembrey and the Old Swansea Road at Merthyr to the PDRC's ill-fated Crosland Moor track from 1974. There is so much history about these venues which has been and needs to to be preserved and documented wherever possible.

To find out more visit the page at www.facebook.com/groups/239626459773139.

Editor's note: If anyone would like to put your News Editor out of his misery about Kenley Aerodrome being used for drag racing in the early 1970s, which he remembers but which no-one else seems to recall, then please visit the above-mentioned Facebook page and post either evidence or a kindly-worded rebuttal.

Web site updates.

3rd October: If you are a fan of our Webster Race Engineering / Nimbus Motorsport webcasts then you might be interested to read that we have a YouTube Channel featuring clips requested by racers, race officials or sponsors sellotape-edited by your News Editor. The most recent additions, uploaded over this weekend, were the eight runs by the Rat Trap, Bradfords Topolino and Havoc Fuel Altereds and the Apache Nostalgia FC at the recent FIA / FIM European Finals. You can check out our YouTube Channel by clicking here. To prevent an understandable influx of E-Mails the answer is no; we only have so many memory cards and they are overwritten once Zeon TV are done with them.

Swift snippets.
1st October: No news update yesterday but overnight on Thursday Geof Stilwell of British Drag Racing Hall of Fame sponsor Beech Underwriting got in touch from Ohio where he will be driving one of the Rat Trap Racing Land Speed cars in the Ohio Mile. "Following Bonneville we found a few issues", said Geoff. "First was a cracked sump which we had to weld, then we put a new set of gears in the rear axl,e and then we found that the fuel regulator was leaking so that is on overnight delivery to us in in Wilmington. So it was a late night and then we had the six-hour drive to Wilmington". A checkout pass planned yesterday (Friday).

Many thanks to Ian Marshall for forwarding a tweaked final version of the official entry list for the Extreme Performance Bike Weekend, which takes place at Santa Pod Raceway on 15th-16th October. You can check out the Bike Weekend entry list by clicking here or by clicking on the John Woolfe Racing Event Coverage link on the left-hand side of any Eurodragster.com page.

Many thanks to Yvonne Tramm and our own Simon for forwarding the post-UK National Finals points standings in the UK National Drag Racing Championships including the final 2016 standings in car classes. You can check out the UK National points on our OCS Paint-sponsored Points Standings page by clicking here or by clicking on the OCS Paint Points Standings link on the left-hand side of any Eurodragster.com page.

Ian King tells us that post-UK National Finals points standings in the ACU UK Drag Racing Championships are now also available on the King Racing web site at www.kingracing.com.

Michel Tooren and the Pro Dutch Racing Pro Modified team have published a review of their weekend at the UK National Finals which you can check out by clicking here (Dutch-language PDF).

Sweden's Sjödin Motorsport Top Doorslammer team had a successful end to their season with Personal Bests aplenty. You can check out the team's full and very interesting report by clicking here.

Very best wishes for a long and happy future to Lisa Bridge and UK Pro ET racer Glenn Pallant who are due to be married today (Saturday).

Editor's note: Full news service will be resumed tomorrow. Keep the news coming to news@eurodragster.com and we'll post it here.

Web site updates.
1st October: The Mad Welshman has updated his Flickr site with galleries from the recent NSRA Hot Rod Drags at Shakespeare County Raceway. You can check out Mad's pictures at www.flickr.com/photos/the_madwelshman.

Dick Parnham has added an FIA / FIM European Finals gallery to his Flickr site at www.flickr.com/photos/dickparnhamdragracing.

Also updating from the European Finals is Paul Lister whose shots from the Sunday you can check out at www.dragcaranon.co.uk.


Earlier news