General
Home Page
Add a web site
Jeff Bull Swap Meet
Send a News Item
Site Search by Hauser Racing
2014 FIA/FIM schedule
News
Latest News
Alamo Event Coverage
OCS Paint Points Standings
Features, Interviews, Tributes
Alamo Blogs Rob 03/08
LA Racing Parts Links
Racers' web sites
Associations, Clubs
Race calendars
Results, Reports, Info
Pictures, Video
Performance Parts, Merchandise
Sponsors
Tracks, Shows
Information
Timing Data
European Bests
Champions' Champions
British Hall of Fame
Eurodragster.com FAQ



























UK National Finals results.
22nd September: Congratulations to the winners of the weekend's UK National Finals at Santa Pod Raceway:

MSA Pro Modified: Andy Robinson 6.2502/231.69 def. Rick Garrett 6.4069/215.83
Comp Eliminator: Guido Uhlir (8.16) 7.7357/178.46 def. Robin Orthodoxou (7.56) 7.1004/192.11
Super Pro ET: Al Didwell (7.53) 7.9838/140.69 def. Steve Saunders (8.49) 9.1545/142.97
Pro ET: Carla Pittau (9.64) 9.6676/134.51 def. Liz Malcolm (10.92) 10.9929/116.41
Sportsman ET: Craig Wright (16.34) 16.2421/84.24 def. Ricky Hale (14.67) 14.7352/94.88 DQ red light
Super Comp: Martin Curbishley 8.8399/159.08 def. Paul Hudson DQ left before lights ran
Super Gas: Jon Morton 9.8665/148.57 def. Collin Morrice DQ red light
Super Street: Karen Stevens 10.9516/126.51 def. Bob Lees 10.9430/132.97
Lucas Oil Junior Dragster: Joe Kellett (7.96) 8.0247/78.54 def. Matthew Dowdy (13.59) 13.7438/45.70
Topspeed Automotive Street Eliminator: Matthew Smith 8.5112/140.71 bye, Jon Webster shut off
VW Pro: Danny Wharton (11.30) 11.4352/117.90 def. Paul Bargate (12.39) 12.3381/106.89 breakout
VW Sportsman: Ed Keech (14.44) 14.5397/97.74 def. Paul Day (15.15) 15.1307/71.15 breakout
Wild Bunch: Bob Hawkins (7.28) 7.3614/179.89 def. Adam Price (8.97) 8.9383/149.15
Nostalgia Fuel Car Cup: Nick Davies 15.7203/69.65 bye

Pro Stock Bike: Alex Hope 7.2712/183.54 bye, Len Paget no show
Super Street Bike: Steve Venables 7.0458/205.11 def. Graham Balchin 7.4389/197.25
Funny Bike: Stefan Hagenstein 8.0744/166.07 def. Tomas Joswig 10.1050/90.85
Comp Bike: Allan Davies 7.5120/175.77 def. Phil Crossley 7.5445/173.08
8.50 Bike: Martin Walker 8.5847/139.83 def. Jay Roe 8.6469/144.87
9.50 Bike: Steve Ashby 9.5001/139.94 def. Paul Morris 9.5580/140.70
Junior Drag Bike: Louis Davies (9.20) 9.2962/71.06 def. Jordan Kenway (9.00) 9.0037/74.54
Supertwin Top Gas: Scott Collier 9.5308/136.43 bye
Supertwin ET: Brett Cordelle (10.68) 10.7857/102.54 def. Fiona Moor (12.10) 12.5611/103.57

Congratulations to the following who, subject to official ratification, set new UK records:

Super Street Bike ET: 7.142 seconds, Steve Venables
Super Street Bike speed: 205.18 mph, Garry Bowe

Congratulations also to Junior Dragster racer Matthew Dowdy who won the Eurodragster.com / Gold RV Perfect ET Award with a 13.600 on a 13.60 dial-in during eliminations. The Perfect ET Award has been reset to £ for October's Extreme Performance Bike Weekend at Santa Pod Raceway whilst the Eurodragster.com / Bad Habit Racing Perfect Light Award went unclaimed and so will be increased to £75 for the Extreme Performance Bike Weekend.

You can check out our Alamo Rent A Car-sponsored UK National Finals reports, pit notes and pictures by clicking here or by clicking on the Alamo Event Coverage link on the left-hand side of any Eurodragster.com page.

2014 UK National Champions I.
22nd September: Congratulations to the 2014 UK National Champions whose titles were decided at the UK National Finals:

MSA Pro Modified: Andy Robinson
ACU Top Fuel Bike: Steve Woollatt

Super Pro ET: Scott Hauser
Pro ET: Rick McCann
Sportsman ET: Ricky Hale
Super Comp: Paul Hudson
Super Gas: Jon Morton
Super Street: Karen Stevens
Lucas Oil Junior Dragster: Joe Kellett
Topspeed Automotive Street Eliminator: Stu Williams

VWDRC VW Pro: James Hodson
VWDRC VW Sportsman: Ed Keech

Wild Bunch Series: Adam Price
Wild Bunch Real Steel Series: Bob Hawkins
Wild Bunch Springbridge MSA Series: Keith Crampton

Outlaw Anglia (decided at the NSRA Hot Rod Drags): Cliff Griffin

The remaining bike Champions will be decided at the Extreme Performance Bike Weekend at Santa Pod Raceway in October.

Swift snippets.

22nd September: We have four birthdays today. Happy Birthday to Sharon Norris of Santa Pod Raceway's timing crew, to Santa Pod Racers Club official Emma Wray, to Junior Dragster racer Belle Wheeler, and finally a Happy 50th Birthday and hope the head is OK to Outlaw Anglia racer Colin Millar (right) of whom Gerry Treit says "Very best wishes and love from his present crew, former crew and all who know him (and that is many) as the colourful character he is". Have a great day guys.

Allard Award winners.
22nd September: Earlier this year, the British Drag Racing Hall of Fame announced two new awards to be presented at the Annual Gala Awards Event being held at the Savill Court Hotel, Windsor Great Park on November 22nd. The Awards celebrate the importance of the media in promoting drag racing along with the crucial role played by the late Sydney Allard as the Father of British Drag Racing. The new crystal trophies are sponsored by the Allard Motor Company operated by Sydney's son Alan and his grandson Lloyd. The BDRHoF Sydney Allard Awards are open to professionals and amateurs and comprise Best Written Journalism for the writer of the best book, article or feature on British drag racing published in print or on-line during the twelve months ending July 2014, and Best Photo Journalism for the best photograph featuring British drag racing, either published in print or on-line during same period, or remaining un-published.

There were more than eighty entries for the best Photo Journalism Award and independent judges Mark Sommer (Art Editor) and David Lillywhite (Editor) of Octane Magazine narrowed it down to ten including photos from Jon Spoard, Julian Hunt, Dennis Vos, Jenni Long, Matt Woods, Tom Loomes, Nigel Holland and Stu Mitchell. These ten images were sent to Pink Floyd drummer and classic car collector / racer Nick Mason for final selection of three winners which he prioritised. Nick is President of the Guild of Motoring Writers, a regular columnist for Octane Magazine, and a Trustee of the National Motor Museum, Beaulieu, Chairman of the Trustee Advisory Board and Patron of the Allard Chrysler Action Group. The final three were photos from Jon Spoard, Julian Hunt and Dennis Vos. Jon Spoard's Slingshot and Sun (below left) was his number one choice.




There was a broad spread of entries for Best Written Journalism ranging from published articles to blogs and on-line race reports. These were sent to independent judge Guy Loveridge, Chairman of the Guild of Motoring Writers, which celebrates its seventieth anniversary this year. Guy selected a well-researched article called The Invasion Begins which was published in Gasser Magazine USA and Street Gasser UK in April 2014. It is about the International Drag Racing Festival in 1964 and was written by Nick Brooke-Langham.

Alan Allard said "Lloyd and I are so proud that the British Drag Racing Hall of Fame has chosen to honour my father's role in giving birth to drag racing in Europe with these two trophies. We are naturally pleased to sponsor them. The Guv'nor understood how important media publicity could be in attracting interest and promoting any new motorsport activity so celebrating photography and the written word is something that would have met with his approval."

The BDRHoF would like to thank all those who entered this year and look forward to even more next year.

Swift snippets.
21st September: The aggregate result of last night's two Racers and Crew v Santa Pod and SPRC football matches was 4-2 to Racers and Crew. Congratulations to everyone involved, big thanks to the organisers Sam Lewis, Darren Prentice and Craig Wright, and thanks to all those who watched and who contributed to Leukaemia and Lymphoma charity in memory of Paula Marshall. Kirstie took a number of pictures of the football match which you can check out by clicking here or by clicking on the Alamo Event Coverage link on the left-hand side of any Eurodragster.com page and selecting the UK National Finals.

We have two birthdays today. First up a very Happy Birthday with hugs to UK Pro ET racer Carla Pittau who is gearing up for eliminations at the UK National Finals. Have a lovely, safe and successful day Carla. Happy Birthday also to SPRC Chief Timekeeper and Honorary Eurodragster.com staff member Steve Horn. Have a great day Steve.

Event entry update.
19th September: Ian Marshall of Santa Pod Racers Club has asked us to remind racers that next Friday, 26th September, is the closing date for entry to the Extreme Performance Bike Weekend which takes place at Santa Pod Raceway on 18th-19th October and which is the final round of the ACU UK Drag Bike Championships excepting Top Fuel Bike and the UK National Drag Racing Championships for bike classes. Completed entry forms can be submitted in the Signing On office at Santa Pod this weekend, and entry forms can be downloaded from the SPRC web site at www.eurodragster.com/sprc.

Thanks also to Ian Marshall for forwarding us the provisional running orders for this weekend's UK National Finals at Santa Pod Raceway. Please note that these running orders are as ever subject to change due to weather or track conditions or for any other reason deemed necessary by race officials. You can check out this weekend's running orders by clicking here or by clicking on the Alamo Event Coverage link on the left-hand side of any Eurodragster.com page.

National Finals charity hook-up.

19th September: Donna Finnegan of Santa Pod Raceway tells us that the Leukaemia and Lymphma Research Charity have become involved in this weekend's fund-raising efforts at the UK National Finals in memory of Paula Marshall. There will be collection buckets in the Signing On office, the Pod Shop, Fuelers Bar, the Media Centre, the Café and at tomorrow evening's Racers and Crew v Santa Pod / SPRC football match.

In addition Santa Pod Raceway CEO Keith Bartlett says that the link with the charity is to become a regular fixture at this event. Writing in this weekend's Event Programme, Keith says "I know from my own conversations with Ian he does not want this to become a Paula Marshall memorial event, but more of an event that will hopefully make some contributions towards fighting this dreadful disease. We have only just begun to make some headway with this project in recent weeks. Now that we have the charity on board at a start-up level for 2014, we shall be looking to really develop the event and project for 2015 and hopefully to build on the project and event year on year thereafter". To read the rest of Keith's comments be sure to get hold of a copy of the Event Programme.

Webcam waving fine waived.
19th September: Regular readers will be aware of a long-running humorous threat that anyone waving at our Webster Race Engineering / Nimbus Motorsport webcam is liable to be fined. However, for this weekend only, all threats of fines will be waived.

It hardly seems possible but it is three years since we were encouraging racers, crew and spectators to wave to the late Paula Marshall who was tuned in to the webcast. Starting at today's Peak Performance Day and continuing throughout this weekend's race we again want you to wave at the webcam to support the fund-raising efforts in memory of Paula by the organisers of this Saturday's Racers / Crew v Santa Pod / SPRC Staff football match, Wild Bunch racer and long-distance runner Sarah Howells, and the weekend's Wax On Wax Off challenge in the Wild Bunch pits.

The way this works is quite simple: if you wave at the webcam, then you are honour-bound either to make a donation at the football match, to donate via Sarah Howells' JustGiving page, to visit the Wild Bunch pits and drop the money in the bucket at the Wax On Wax Off Challenge, or put some money into one of the collection buckets in the locations mentioned above. You can wave as many times as you like, at whom you like, the main thing is that you donate. If you're waving to someone you love then why not make sure that they know that you love them - how many times in life have we all said or thought "I wish I'd told them when I could...".

You know what to do folks.

Baynton's colourful return.
19th September: UK Pro ET racer Paul Baynton says that things don't always go as you plan:

Taking a year out to sort out my finances and get the Capri's bodywork sorted ended up at almost two years out. The last time the car ran in anger was at the National Finals in 2012. Originally the plan was for me to do all the work and to respray the car. Early on it hit home that I really didn't have the time, patience or space to do all the work. I spoke to Martin Curbishley and we agreed that I would strip as much as I could of the old paint, trim etc and then Martin would sort the body repairs and paint the car. I've known Martin and his work for many years and although he was two hundred miles away the deal was done. So during 2013 I did what I could, stripping most of the paint off the steel panels with help from my daughter Laura. In November 2013, having removed the running gear, I took the Capri to Martin's workshop. I didn't know what I wanted for a colour scheme and we considered flames or graphics. So while Martin worked I spent some spare time drawing up designs.


In early January 2014 we visited Martin's workshop to tape up the design. Funny how something looks good on paper but not so good when you tape it onto the car! Fortunately I took all my designs with me and the one now on the car is one of my early schemes which just seemed to work. Next were the colours, I still wanted the main colour to be blue and after much searching came up with Mazda Aurora Blue. The colours on the design were suggested by Martin and I think they work really well. The car certainly stands out now! I finally got the Capri back home just before Easter.

2014 has been a difficult year at work with another company buying us out. This meant I had to concentrate my efforts on work and I didn't have much time left for the car. We decided that the car had to come out this year and the European Finals was the one to aim for. The only mechanical work required was a transmission freshen-up and this was handled by Dave Milam. I've known Dave for around twenty years now, he has never let me down and always does excellent work. During this time we decided that a bigger motorhome was required and we eventually bought a Chevy G30 motorhome in September 2013. We arrived at Santa Pod incognito with the replacement motorhome and changed race car. The new colour scheme seemed to be popular with the other racers.

Qualifying went well considering I was a bit rusty but we eventually qualified in sixteenth so I was happy with that (despite having to leap out of the car before one run with cramp in my leg and pins and needles in my foot, much to the amusement of the other racers). In the first round we were up against Keith Herbert. The last thing I wanted was to race someone in a Championship hunt in the first round but I was there to race. As it happened I had a small reaction time advantage but failed to scrub off enough at the top end breaking out by 0.018 second and Keith took the win. All in all though, an enjoyable weekend.

Plans now are to look forward to 2015 and hopefully race as a team sharing the driving duties with my daughter Laura. Good luck to everyone at the National Finals.

2014's last hurrah.

19th September: Last weekend's NSRA Hot Rod Drags at Shakespeare County Raceway was this season's final hurrah for the Steel River Hot Rod, aka Mark Flavell's Super Pro ET Funny Car. Andy Flavell writes:

An interesting season, three steps forward and two and three quarter steps back in many respects. Anyone who talked to us at Dragstalgia this year will have some idea of what we mean. But we hope you agree, the car looks fantastic if we say so ourselves. We've had massive help from Derek Flynn and the fine folks at Gold RV, Prestone and Welding Specialists. Thanks as always to Mark, Craig Owen, Steve Metcalfe and Mali Rigg for building and rebuilding a number of hemi engines this year! Multi-time Super Gas Champ Frank Mason on board too. What a fantastic team we have.

The Hot Rod Drags with the Supercharged Outlaws was a fantastic weekend and I would recommend it to anyone who hasn't been recently. Great contrast to the awesome European Finals in many ways, two fabulous and but very different events. The cacklefest was a nice bit of fun. Mark had a chance to be Crew Chief for a change, I left the Mini at home and went 153 mph in nine seconds, as one does on a given weekend at the drags. Who needs golf? Running out of spares, using the only real rods we have left and consequently getting very little compression so we'll park it for the winter. Lots to do as always.

Good luck to all at the National Finals this weekend, particularly to Scott Hauser who is almost at his second Championship. Great consistent car, maybe you guys should try building and selling them Scott? Could be an idea. We'll be back next year, hopefully less work and a little more play! Somebody asked me at the weekend why do you try to bracket race a methanol Funny Car, well why not? After all free weekends, intact knuckles, clean fingernails and financial security are all overrated!

Ending the year as it started.
18th September: UK Super Street racer Matthew Seamarks and the Gingerman Racing team will end the 2014 season as they started it: by missing a meeting. Matthew writes:

We thought of taking a season out due to lack of funds, however at the eleventh hour Matt Wright of wemoveyourcar.com stepped up to the plate. He challenged me to find a sponsor and he would then also sponsor me. Within twenty four hours we had a deal put together with a party which wishes to remain anonymous, but as Matt promised he put money on the table. We missed the entry deadline for the Festival of Power at Easter so we had to sit it out.

Over last weekend we dealt with a leak in our TH350 transmission, and as the oil was drained we found shrapnel. As a result we have decided to withdraw from the National Finals. However every cloud has a silver lining as Matt Wright has said he is going to continue his support of the team in 2015 through wemoveyourcar.com. I would like to thank Matt and our anonymous hero for their support in 2014 as without them I really don't think the car would have appeared on track. Of course thanks also to my mum and dad without whom none of this would be possible.

To those who have offered so many nice comments on the, should I say, retro paint scheme we appreciate it. The car was always going to be painted in those colours, it just took a lot longer than expected! To all those racing at the National Finals, good luck and stay safe. We will see you all again in 2015.

Wild Bunch wrap-up.
18th September: Wild Bunch Race Co-ordinator Claire Meaddows writes that the Nostalgia racers are looking forward to this weekend's UK National Finals, at which nine of their number will be competing:

This event will be the finale of the Wild Bunch Series.  Adam Price in the Team Gridlock Go Hard or Go Home!!!  altered and Andrew Murphy in the B-Sting altered are currently tied for first place. Adam and team will be hoping to make it four in a row this year. Bob Hawkins in the Time Traveller II slingshot is a couple of rounds behind in third place, with Keith Crampton in the Soul Town Shaker slingshot in fourth. Only the top three have a mathematical chance of winning the Series.

The event is also the ninth and final round of the Real Steel Series, which takes place over five MSA events and four Run What You Brung events. Adam Price is leading this Series by one point over Bob Hawkins who is only one point ahead of Keith Crampton in third place, so any of these teams could easily win the Series. The Club's five-round Springbridge MSA Challenge Series concludes this weekend and is currently being led by Keith Crampton, who has more than a three-round lead over Bob Hawkins, who is only two qualifying spots ahead of Adam Price, who has an almost two-round lead over Phil James in the Rampage Funny Car.  All four are still in with a shout of winning. The Series winner earns the Springbridge MSA Challenge Cup and one free MSA event entry for 2015.

Many congratulations to Keith Crampton who has won the APIRA Series (his first ever Series win) and to Bob Hawkins, who is runner-up for the second year in a row. Congratulations also to Adam Price who has won the Roy Wilding Nostalgia Race Cars Series for the third year in a row.

The competition this coming weekend should see some more close racing from the Bunch. Can Adam Price make it four in a row for the Wild Bunch Series, and add more to the team 's bulging trophy cabinet?  Will Keith Crampton earn even more Series wins in his Soul Town Shaker slingshot?  Can young Sean Law continue his consistent form and earn an event win for the Wicked Lady team?  Will newcomer Phil James translate his good qualifying form in the Rampage Funny Car into his first event win? Can Mick Gleadow pick up where he left off at Dragstalgia and run more PBs in his Jurassic Parts slingshot?  Will Alan Loten earn another top four placing in his iconic ParanoiaTime Traveller II slingshot and win a Series or two?  Will newcomer Steven East go rounds in his Ellie 's in Trouble Now slingshot and repeat his high nine-second form?  Can Andrew Murphy win a second WB title for the B'Sting? team? We can 't wait for Sunday, Sunday, Sunday to find out! Good luck to all the teams!

Many thanks to all the marshals, officials and track and safety crews at Santa Pod Raceway for all their hard work over the coming weekend.  Big thanks to Eurodragster.com for the excellent event coverage (Thanks, you're welcome - Ed)!

Results and news from previous WB events can be found on the Club's web site at www.the-wild-bunch.co.uk.

PMR's new dragster is ready...
18th September: Eagle-eyed fans will have spotted that Martin Curbishley, who sadly had to miss the FIA / FIM European Championship Finals, is entered in a dragster in Super Comp at this weekend's UK National Finals at Santa Pod Raceway. Martin's attendance has been made possible through monumental efforts by Gary Springford at Drag Race Engineering and Paul Marston, who writes:

The PMR team took delivery of their new dragster as a rolling chassis from good friend Rene Kloss at the end of competition at the European Finals. Rene and his team removed the loaned motor which was in the car. To make the dragster ready a motor had to be sourced, prepared and checked over prior to being installed in its new home. Luckily there were a few to choose from and the motor selected was the closest match to Renes original motor; the existing convertor and gearing would suit and some data would be relevant. The Dragster was fired up and a full systems check carried out at Drag Race Engineering on Monday so other than a few small jobs we are good to go.

Special thanks to Gary Springford at Drag Race Engineering (020 8597 9484) for all the hard work and pulling all the stops out. Thanks also to Rene and Andrea Kloss, Jens and the rest of their team for looking after the dragster so well and for winning Super Comp at Hockenheim with this car. Extra special thanks to all the PMR crew who stayed so late after the Finals to help to load up the dragster.

On another note Vic Ferra, multiple Divisional and National event winner, winner of many big money bracket races and winner of the 2010 NHRA Division 2 Super Comp Championship with this dragster, the owner of Brevard Cylinder Head of Port Canaveral, Florida and the original owner of the Miller four-link Dragster, has already been in touch asking when he can fly over to drive his car again. Vic already knows the answer to that one - it's ready when you are my friend!

The dragster has been added to the Paul Marston Drag Race Driving School and will be based at Santa Pod, available for rent for driver tuition courses our race car rental programme. If you are interested in the dragster or in any of the doorslammers in the PMR fleet for tuition of National Event rental in 2015, please me on 07831 650230 or E-Mail pmracing@fsmail.net.

Swift snippets.

18th September: If you fancy a nifty turn-key ride then Tom Bognor, Motorsports Director of Lucas Oil Products in the USA, is selling his Super Gas roadster. "The car runs 9.90 at 167 mph at Sonoma and Pomona", says Tom. "The engine made 1067 hp at Sunset Racecraft, I ran it on my dyno and had 970 hp, either way it hauls ass!". For more details check our Cars For Sale on our Jeff Bull Race Engines-sponsored Swap Meet.

Good luck and stay safe to ex-pat UK Top Alcohol Dragster racer Mike Manners of Eurodragster.com sponsor Cosmo Residences who is contesting this weekend's AAA Texas NHRA Fall Nationals at the Texas Motorplex. Qualifying starts tomorrow (Friday) and you can stay in touch with Mike's progress courtesy of our Drag Race Central buddies at www.dragracecentral.com.

Steve Dudley writes that the first slot drags meeting of the new season takes place on Mr D Raceway at 2:00 this Sunday (21st) at Higham Memorial Hall, School Lane, Higham, Kent ME3 7JL. "The hall is chargeable", says Steve. "If you would be kind enough to carry on the tradition of a couple of quid in the pot it would be appreciated. I have loan cars available if you do not have your own and would like to take part in eliminations."

A successful Drag Challenge.
18th September: This season Joseph Hadnagy and his team organised the two-round European Drag Challenge at the Hungarian Drag Arena in Kunmadaras, Hungary. There was an outstanding international interest in every race and although a number of classes were contested, Super Street Bike was the most popular with twenty one racers competing. The final points table is as follows:



On 15th November the top three racers are invited to a prizegiving ceremony and dinner at which they will receive their trophies.

S-Riders Kft will organise the second European Drag Challenge Cup in 2015 on 1st May and 19-20th August 2015. All racers are welcome. Categories to be contested will be Moditwin, Competition and Super Street Bike, ET Category 1 quicker than 8.00 seconds and ET Category 2 between 8.00 and 9.00. More information at www.kunmadarasmotorsport.hu. Kunmadár will welcome everyone in 2015 with a lot of sunshine, an excellent atmosphere and a well-prepared track.

King King of Mosten.

18th September: Ian King and the Gulf Oil Dragracing – Grand Prix Originals Top Fuel Bike team took time out from their European Championship schedule to participate in the unique Mosten Raceday in Ørsted, Denmark.

The event, staged by the British and American motorcycle club Mosten MC, is a mixture of great rock bands, food, festivities, Jet Cars and Top Fuel Dragsters and an eighth-mile sprint race against the clock on the club's sublime asphalt race strip. A number of classes are run including Junior Drag Bike, Scooter Drag Bike, Old School, Funny Bike, Supertwin and Top Fuel Bike. The usual format is six runs over two days with the best three runs averaged to find the lowest ET and the winner per class. The best overall average of all classes receives the accolade of King of Mosten.

Unfortunately inclement weather meant that only one run was made by all teams over the two days, but the team maintained their winning streak with the fastest time of all machines and rider Ian King was crowned King of Mosten after narrowly edging out Sweden's Peter Andersson Ström into second place with fellow Swede Rikard Gustafsson in third place.

For more information about Gulf Oil Drag Racing visit www.gulfoildragracing.com.

The Gulf Oil – GPO Dragracing team uses and endorses exclusively Gulf Oil greases and lubricants in their history making machine. The team is extremely proud to be supported by many leaders in their chosen markets in winning the 2013 European Championship and in their 2014 endeavours:

APE - The world's most innovative manufacturer of aftermarket parts for drag bikes
Action Cameras - Europe's leading source for action sports cameras
Blackcat Motorsports - The leading V Rod Harley race team
Cometic Gaskets - The premier manufacturer of racing gaskets
Gates - The world's most trusted name in drive belts, hoses and hydraulics
Goodridge - The original and the best in fluid transfer systems
Grand Prix Originals - The brand for drive and lifestyle, past and present
Graphite Additive Manufacturing - A leader in 3D printed technologies and rapid prototyping
Gulf Oil International - The world's most iconic brand in automotive fuels and lubricants
Hotrod Hangar– Home of the world renowned custom artist Knud Tiroch
Hyperpro - The leading producer of progressive suspension products for motor bikes
JE Pistons - The world's premier manufacturer of high performance forged pistons
John and Dea Morgan Racing - The creators of the world's most advanced New Age Funny Bike
Kibblewhite Precision Machining, Inc -The highest quality valve train components on the market
King Racing - The most successful Top Fuel Bike team in European drag racing history
Mickey Thompson Tyres - Simply the best drag race tyres in the world
MRE - Leaders in trackside support for drag race components and air shifting systems
MTC Engineering - Manufacturer of clutches for the fastest motorcycles in the world
NitroShutter - Europe's leading drag racing photo-journalists
NCT Engineering - Manufacturer of the world's leading non contact torque sensors for motorsport
NGK Spark Plugs UK - The world's number one spark plug manufacturer
Pär Willen - Master webmeister and proprietor of HarleyDrags.com
Portable Shade - The best custom branded collapsible canopies available
Pro Alloy Motorsport - UK's leader in fabrication of alloy racing tanks, intercoolers and radiators
Puma Engineering - Manufacturers of the world's most powerful motorcycle engines
RSG Customize - The UK's most creative website designers and vinyl artists
Supertough - Custom cases and covers for the Film, TV, Music and Motorsports Industries
Spies Hecker - The world's leading supplier of paint for car, commercial and industrial finishing
Van Es mobility - The leading manufacturer of telematic products for management of moving objects
Vanson Leathers - The most iconic brand in motorsport leather goods
Web Camshafts Inc - Simply the company for Top Fuel Bike camshafts
Worldwide Bearings - The world's leading supplier of ceramic bearings for racing
Zodiac - Europe's largest supplier of performance and aftermarket HD parts

Gasser Circus title clinched.
18th September: Nervous Nick writes that the final round of the 2014 Gasser Circus Showdown, which took place at the NSRA Hot Rod Drags, was not only taking place at an eagerly-awaited event but that it was also going to be a really close run to the Championship:


Going into the weekend Brian Gibson in his Identity Crisis Dodge had 54 points and held the lead by some seven points from his brother John who was making up for lost time in his '55 Chevy Crowd Pleaser with 47 points. He was closely followed by the racing friends Lee Pike and Jerry Denning who had amassed 42 points in their Honky Tonkin' 2 Chevy Nova, just one point behind were Martyn Hallam in his Whiplash '33 Willys Coupe and Ted Booth in his Mighty Mouse Pop. This meant that the title could, depending on how qualifying and eliminations went, go to one of five drivers.

This was immediately reduced to four when Brian Gibson failed to make the final round. If all the others failed to qualify, he would retain his lead. After the first run in qualifying that was no longer a reality with all the cars easily through. The race for the title was well and truly on. The tension in the pits was palpable, and all the drivers who could not win the Championship knew that they had a part to play, especially as all of them wanted to end the season with a win.

It was good to welcome two new Gasser Circus members, coincidentally both called Steve. One being of the Lang variety and the other a Dixon, the former giving a track début to his 1941 Willys Coupe, and the latter returning his new Ford Falcon to the track slightly de-tuned from when Nic Williams raced it.

Unfortunately, only two qualifying runs were possible due to oil downs, a crash and a very strange incident in the fire-up road in which a crewman was knocked over and injured, thankfully not too seriously. With qualifying concluded, Nervous Nick's Nogbad the Bad and Steve Dixon's High Roller Falcon had not run the numbers. Steve was tantalisingly close, but four thousandths too slow. Number one qualifier was Tim 'Hank' Holmes in his Powerwagon Dodge, which after all the trials and tribulations that have befallen Tim over the season was a welcome reminder of just how well his pick-up can run.

This placed Tim up against Slick Mick Allen's Horrid Henry and on Sunday morning Mick was once again showing his ability to cut a superb light with a row of zeros which assisted his win and moved him on to the next round. On the same side of the ladder Ray Turner and his Green Onions '55 Chevy were racing Mike Noble in his Honky Tonkin' '57 Chevy. Mike ran a new PB with a 9.7, but that was tinged with a red light.

The other side of the ladder still had all the title contenders. Martyn Hallam's Willys took on Ken Brookes in his legendary Roarin' Rat, with Ken uncharacteristically putting a cherry on the tree. Martyn was still in the title chase. The battle of Bristol was now underway with the tile contenders, the Mighty Mouse Ford Pop of Ted Booth taking on good friends and title contenders Lee and Jerry in their Honky Tonkin' 2 Nova. Whoever said was racing was easy has never raced for a Championship as the pressure builds, and when the tree activated Honky Tonkin' 2 left fractionally before the green and placed a big minus on the gantry handing the win to Ted. Honky Tonkin' 2, with Lee and Jerry sharing the driving duties, had come close, but the title was now gone.

Defending Champion Sean Milsom in his Morris van Ain't Misbehavin took on the returning Goldrush piloted by Brad Strevett. Sean took the win as Goldrush suffered a roller rocker breakage. The Gas Junkie Willys Pick-up of Ray Irish was keen to race John Gibson in his '55 Chevy, after being unable to rerun their semi-final clash at Dragstalgia. However, it was not Ray's day as John took the win. More importantly for John he advanced and stayed in contention with Martyn, and Ted. In the next round Ted faced Martyn, and beat him with a 10.89 on a 10.89 dial in. This would later earn him £150 from Mechanix Limited. Martyn was now out of the running for the title. John then took on Sean in a very close race, but John took the win with an 11.13 on a 11.08 dial-in.

On the other side of the ladder Ray Turner and Slick Mick Allen brought their cars to the line. Mick cut another fine light in Horrid Henry, and with Ray reacting 1.4 seconds later, the win at the top end went to the Horrid one. Slick Mick was now destined for his first ever final, as that side of the ladder provided a bye to it. All Mick had to do was stage and break the beam, but Gasser Circus racers don't go in for that, so he powered his way down the track giving the crowds something to watch.

  Semi-final time in the other half and the Mighty Mouse took on John Gibson's Crowd Pleaser. Everyone knew that whoever won the semi-final would be crowned Champion. With both drivers, crews and cars set on win mode, this was going to be a big battle. And that is exactly what we got, with strong burnouts followed by the slow roll into pre-stage. Both cars rolled into stage simultaneously then the drag race was a side-by-side affair, with Ted crossing the line first but the win light going on in John's lane. Ted had broken out by four hundredths. John was now not only heading towards his third consecutive final, but he would be doing so as the new Gasser Circus Showdown Champion. He and his crew and in fact all of the Gasser Circus joined in the celebrations, yes even Ted and his crew.

However, before the trophies we still had another race, and it was now going to be a bit special as both of the finalists, Horrid Henry and Crowd Pleaser, run Muncie gearboxes, and to have two manually shifted racers get to the final is a major achievement. John was a little concerned as Mick is a demon on the lights, but when it came time to roll into the fire up road for the final John could not be found. The Gasser Circus drivers and crews dispersed in various directions to find him. Surely he was not going to lose the final by default? No, he was quickly located as he was cleaning the Gasser Circus barbecue in preparation for putting it in his truck! Now that is one way to prepare for a final.

Slick Mick was seen into the burnout box by his crewman Little Paul, and John was guided in by his wife Sue. The cars burned out and edged up to the lights, and within the Gasser Circus ranks we all stood and waited to see who would take the win. The Tree activated, and Slick Mick went for another one of his wicked lights, but instantly the tree went red as he broke the beam three thousandths too early and John took the win. Mick was disappointed, but soon consoled himself with the success he had had over the weekend and he had after all made the final, beating some great cars and drivers along the way.

Runner-up in the race series was Ted Booth in the Mighty Mouse Pop, but congratulations must go to John Gibson who not only is deservedly this year's Champion but who also has bragging rights over his brother Brian for at least the next 12 months.

The Gasser Circus wish to thank their sponsors the NSRA and Mechanix Limited for their continued support, the crews at Santa Pod and Shakespeare County Raceways, and all the supporters and fans who cheer us on and visit us in the pits. We look forward to more of the same in 2015, with at least four new Gassers joining the ranks.

National Finals Perfect Awards.
18th September: This weekend's UK National Finals at Santa Pod Raceway is the penultimate event in the 2014 Eurodragster.com Perfect Awards Scheme. £100 is on offer for perfect performance.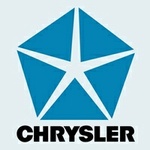 This weekend's Eurodragster.com/Bad Habit Racing Perfect Light Award has been reset to £50 after it was won by Pro ET racer Lee Huxley at the FIA / FIM European Championship Finals. The money will be paid in cash to the first racer this weekend to record a Reaction Time of 0.000 seconds. The Perfect Light Award is available to racers in all classes during qualifying and eliminations, but will only be awarded for the first Perfect Light of the event. If not won this weekend then the Award will be increased to £75 at the Extreme Performance Bike Weekend; if it is won then it will be reset to £50 at the Extreme Performance Bike Weekend. The Perfect Light Award is presented in association with Bad Habit Racing (Cath and Tig Napier, Pro ET).

Decals are not mandatory for the Perfect Light Award but we would appreciate it if Eurodragster.com decals are carried. Eurodragster.com decals are available in the Signing On office and from the Eurodragster.com staff.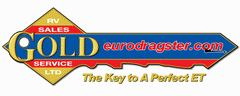 This weekend's Eurodragster.com/Gold RV Perfect ET Award has been reset to £50 after it was won by Super Comp racer Phil Bennett at the FIA / FIM European Championship Finals. The money will be paid in cash to the first racer this weekend to run an ET to the thousandth of a second on dial-in or index. The Perfect ET Award is available this weekend during qualifying or eliminations in Super Pro ET, Pro ET, Sportsman ET, Super Comp, Super Gas, Super Street, Lucas Oil Junior Dragster (eliminations only), 8.50 Bike, 9.50 Bike, ACU Supertwin ET, Junior Drag Bike, the Wild Bunch, VW Pro and VW Sportsman, but will only be awarded for the first Perfect Run of the event. If not won this weekend then the Award will be increased to £75 at the Extreme Performance Bike Weekend; if it is won then it will be reset to £50 at the Extreme Performance Bike Weekend. The Perfect ET Award is presented in association with RV sales and service specialists Gold RV. For more details about the services which Gold RV can provide see Derek Flynn or visit www.goldrv.co.uk.

To be eligible to collect the Perfect ET Award, racers are required to carry decals, one on each side of the vehicle. If you pull this weekend's first Perfect ET but are not carrying decals then there will be no discussion; we will not pay out and the next person to pull a Perfect ET will get the money assuming that they are carrying decals. Decals are available in the Signing On office and from the Eurodragster.com staff.

Web site updates.
18th September: Thanks to photo-journalist Steve Moxley for letting us know that his report of the Open Sport Nationals at Shakespeare County Raceway has been posted on the ACU web site at www.acu.org.uk, and that his SPRC Summernationals report is now showing on the Eat My Ink web site at www.eatmyink.com.

The latest edition of the Speedgroup Newsletter is now on-line and includes FIA / FIM European Championship Finals reviews, news of upcoming events and more. You can check it out at club.speedgroup.eu. The Eurodragster.com Editor's Diary will be back in the next edition.

Our good friend Alan Currans has updated his excellent Acceleration Archive with pictures from last weekend's NSRA Hot Rod Drags at Shakespeare County Raceway. As ever you can reach the latest update via the What's New link at www.theaccelerationarchive.co.uk.

The Mad Welshman has updated his Flickr site with pictures from the Open Sport Nationals at Shakespeare County Raceway. You can check out Mad's pictures at www.flickr.com/photos/the_madwelshman.

Paul Lister's Drag Car Anon web site has been updated with pictures from the Saturday of the FIA / FIM European Championship Finals at Santa Pod Raceway. Paul's pictures can be found at www.dragcaranon.co.uk.

Drake calls a halt.
18th September: We were sorry to hear that after ten years of service covering Hot Rod, American car events and drag racing for the Drakies Americans web site and leading magazines, Martin Drake has decided to call it a day. Martin writes:

Following an accident at the start of 2014 resulting in a major operation to my right shoulder, coupled with other injuries from a motorcycle accident thirteen years ago, I will no longer be able to photograph drag racing as I would be a health and safety risk on the track, not only to myself but to other photographers and the track staff. I will no longer be attending any American car shows or drag races due to my injuries.

I have been around this scene for so long and, as most people will know, I have covered most major shows and drag meetings to the extent that after covering every angle of a scene many times over, to the extent of cramming twenty four shows and drag races in one year, I no longer find it a joy to be there. My enthusiasm has gone and I feel nothing but pain from injuries and wishing I was at home. The joy has gone from this fantastic scene we all love so much.

I will maintain the web site with its years of reports as the pure history is something that can never be replaced. I myself will still be clicking away on the camera but with a slower pace and at slower things!

National Finals racer update.
17th September: Many thanks to Ian Marshall for forwarding us details of the arrangements for this weekend's UK National Finals at Santa Pod Raceway:

Santa Pod Raceway's gates will open at 08:00 on Friday both for the Peak Performance Day and for pitting.

Friday 19th September
11:00 Signing On office opens
11:00 Car scrutineering commences
16:00 Bike scrutineering commences

Saturday 20th September
07:00 Signing On office opens
07:00 Car scrutineering commences (order)
07:00 Bike scrutineering commences (order)
09:30 Track opens

Sunday 21st September
07:30 Signing On office opens
07:30 Scrutineering available for cars and bikes

Provisional running orders will be published shortly.

A double prize fund will again be on offer at this event.

Please remember the strict curfew: motors should not be started before 09:00 or after 20:00. If going to scrutineering on Saturday or Sunday mornings then please tow or push your vehicle. Firing up motors out of hours will result in exclusion from the event.

ESLA add Drachten event.
17th September: Thanks to Margot Schmidt for passing on the news that ESLA have cancelled this weekend's Pro Quartermile event at Drachten Drag Strip due to a low entry. However ESLA have added one more event to their calendar next week:

After many positive and supportive comments we have decided to organise a end of season ESLA Street Legal event.  This two-day event will be held at Drachten on Saturday-Sunday 27th-28th September. Street-legal participants should visit www.esla-events.com to enter; the entry fee for Street Legal classes is €100. Participants who have already paid for a previous cancelled event will receive a €50 dscount. Participants with a free entry ticket can enter the event for free.  

We will also welcome Pro racers to make demonstration or test runs on both days. The track will be fully prepared and all necessary safety requirements will be in place. Pro racers wishing to run at the event should please E-Mail us at contact@esla-events.com.

All entries, Street Legal or Pro, should be submitted no later than Tuesday 23rd September.

For spectator tickets please also visit www.esla-events.com. For more information please E-Mail contact@esla-events.com or call +31 684 331 255.

Don't miss the last event of 2014 in The Netherlands. Sign up now and let's end the season like racers.

BDRHoF events sold out.
17th September: The British Drag Racing Hall of Fame is pleased to report that its two November events - the Gala Awards Dinner to be held at the Savill Court Hotel, Windsor Great Parkon Saturday 22nd November, and Afternoon Tea With Don Garlits to be held the following day at Santa Pod Raceway - are both fully booked.

Guests attending the Gala Dinner who do not already have hotel rooms arranged for that night are advised that there are several hotels within the vicinity. Web sites such as Booking.com and LateRooms.com will have further information. Some availability may also remain at the Savill Court itself but this cannot be confirmed; guests may wish to telephone the hotel directly (01784 472000) to enquire.

BDRHoF chairman Stuart Bradbury is maintaining a waiting list for the Gala Dinner in case of cancellations.

UK Championship outcomes.
15th September: This weekend's UK National Finals at Santa Pod Raceway features the final round for the car classes in the UK National Drag Racing Championships as well as ACU Top Fuel Bike. Simon writes that as most classes have only had couple of events run to completion so far this year there is a lot to play for, and many more racers than usual have a chance for glory if all goes their way in both qualifying and eliminations:

In MSA Pro Modified, Eurodragster.com sponsor Andy Robinson has a commanding lead over BA Racing (Andy Wright and Bert Englefield) and even they have a mountain to climb if they are to take the Championship from Andy, who showed his best form for some time at the European Finals.

Scott Hauser is on the brink of winning his second straight Super Pro ET title. He has a lead of 830 points over Brad Jackson, who is 50 points ahead of Dave Russell and 80 ahead of Rick Cooke. A maximum of 1000 points are available. To take the Championship Brad, Dave or Rick have to qualify near the top, win the event, and have Scott and other contenders go out early and qualify poorly. In Pro ET, Rick McCann is 450 points ahead of Keith Herbert who is 200 points ahead of Leigh Morris. 950 points are available so Rick must keep a healthy margin over Keith or he or Leigh could take the title from Rick. Rick is one of four racers to have two Pro ET titles and, with a move to Sweden planned for next year, this could be his last chance to gain top individual honours in the UK. Ricky Hale leads the Sportsman ET standings with a margin of 500 over 2013 champion Craig Wright. 760 points are available so whilst the Championship is not decided finally, Craig will need to qualify better than Ricky, win the race and have Ricky go out in the first round to defend his title successfully.

In Super Comp, Dave Day has a lead of 160 points over Paul Watson and 190 over Paul Hudson. Paul Hudson had gearbox woes at the European Championship Finals and if he has managed to effect repairs and attends (see yesterday's news item for details) he will get a 200 point bonus for attending all rounds. Jon Morton, three time Super Gas Champion, has a lead of 340 points over Jon Giles and third placed Stuart Doignie is out with engine damage. However four-time champ Tim Adam is attending – could he act as a spoiler? In Super Street Karen Stevens has a narrow 40 point lead over four time champion Leigh Morris with two time champ Bob Lees a further fifty points further back. Karen's objective has to be to keep ahead of the more experienced guys.

With an entry of twenty six, Lucas Oil Junior Dragster will be as tough as usual. The title has more contenders than in the last few years with Aaron Fensome, Billy Everitt, Joe Kellett, Shannon Kiddell and Saskia Fensome Jell all having a chance of winning, depending on how they perform. Joe will be hoping to end his career in the class on a high by being the first racer in the class to win three titles.

Stuart Williams leads Topspeed Automotive Street Eliminator by 340 points over Eurodragster.com sponsor Jon Webster. Neither have won the Championship before and the class should be as entertaining as usual. The Wild Bunch Springbridge MSA Points Challenge is led by Keith Crampton who has a healthy margin over the non-attending Adz Price. Bob Hawkins who has a points deficit of 320 to Keith is the main challenger. The VWDRC club, with a slightly different points system, is led in VW Pro by James Hodson over Jacob Bailey by 180 points with Paul Jordan 140 points further back. In VW Sportsman Adrian London leads Ed Keech by 390 points with Dave Lea 160 points further back.

ACU Top Fuel Bike has three entrants which will make a Championship round; good news after last year. Steve Woollatt has a lead of 70 points over Rene van den Berg. Good luck to all bike racers for this weekend; we will publish an analysis of bike classes in the week before the Extreme Performance Bike Weekend.

The post-European Championship Finals UK National Drag Racing and Santa Pod Racers Club Championship points standings are now available on our OCS Paint-sponsored Points Standings page by clicking here or by clicking on the OCS Paint Points link on the left-hand side of any Eurodragster.com page.

One ball, no problem.

15th September: Samuel Innes has been in touch with an update on the charity football match which he and Santa Pod Raceway's Darren Prentice have organised for Saturday evening at this weekend's UK National Finals:

A team of racers and crew will be taking on a team of SPR staff and SPRC officials. The match will last the full ninety minutes and if there is a draw at full time then penalties will decide the winner. Each player will be donating £10 before the game with all proceeds going to Leukaemia charity in memory of Paula Marshall. Spectators are welcome to come along to support, laugh at the participants, and just as importantly donate.

"We want a big crowd to support the players, coaches and other team members", says Sam. "We want to raise as much money as possible so please come along on Saturday evening to support us and to donate for this very important charity."

The Wheelie Man wins.
15th September: Carla Pittau writes that the UK's Heaven & Hell Pro ET team had a real ball at the European Championship Finals, a meeting blessed with much-longed-for dry weather and a great track surface to race on:

Our long-suffering multi-tasking crewman Dave Buckland and his wife Christine couldn't make the first two days, so Colin and Grace Roaf made sure that they were at their battle stations early Thursday morning, and proceeded to perform all tasks with efficiency, care and great dedication.


The cars performed really well in qualifying, with Carla's Camaro missing a dead on by 0.0018 which was good enough for number two qualifier, number one having had a dead-on with three zeros! Rick's  Camaro missed it by 0.017 and only managed seveneenth, so close was the Pro ET field. Number 1 Qualifier trophy went to Hans van der Speck, who hopefully felt a lot more positive about Santa Pod than he did after the Main Event; to his credit he returned and had great fun racing with the Pro ET family. A big welcome to Alex Mahl who joined us from Austria, a great bloke who we hope we'll meet again soon, and commiserations for his engine breakage, hopefully it is not too expensive a fix. Welcome also to Anton Schneider, who returned from Germany to race with us after the Main Event.

At the end of the first day, however, two problems seemed to arise: Carla's car produced a cloud of oily smoke on start up and on launching, and Rick's car appeared to have a problem with the axle, which whined a little and worried the team as the gears were installed by Rick and Carla at  Alastaro after a breakage without using the pinion depth tool (as that was of course left in the garage in London). Although we were both satisfied that the operation was carried out properly, noise from the rear end might mean impending disaster, so we decided to investigate further. We removed the wheelie bar and dropped the cover, carefully observed the pattern on the gears, and visually checked the backlash and preload on the pinion. We all agreed that it looked OK, but the yoke seemed a tad notchy, and our notes from the emergency installation did say that it was a little tight on the bearing, so we wondered if the customary trip home to re-install the gears with new bearings may be in order.


Fortunately for us, Paul Letchford was at the track, and as he has been very kind to us in the past and has checked our axles when we have been paranoid, we decided we'd best seek his advice again. Paul came straight away and had a good look and a feel and declared that the pattern was fine and the preload OK if a little tight, and that we shouldn't worry about it. Much relieved we buttoned it up again and proceeded to refill the housing with fluid, using the super duper Pro Stock stuff which Samantha Racing Crew Chief Mikael Sjökvist donated to us at Alastaro: a really  gloopy mixture which took ages to pump into the housing, with Colin getting the dirty end of the stick yet again and spending the best part of two hours making sure it was all squeezed in.

What we should have done, of course, was to fix my oily problem, which was real, but I voted for attending to Rick's car first as he was leading the Championship. Alas better safe than sorry so, much reassured, we took a look at the red car. We were ninerty nine per cent certain that we knew what the problem was: I had made a repair to the heads a few years ago and Rick suspected that this had given up. The situation arose during the 2010 season, when we realised that we were breaking rocker studs and getting valve float because the valve springs weren't really up to the RPM required, so we ordered the springs specified on the cam card and found out that the heads builder had decided to use other springs because the correct ones didn't fit the spring seats. So we decided to have the heads machined to take the larger springs. Unfortunately there wasn't enough material in that area, at least on number three intake seat, so the cut went through to the other side, albeit slightly, causing a tiny hole and a couple of pinholes on the edge of the seat, from which the oil was sucked into the cylinder.

The area couldn't be welded and we were in the middle of the season with not exactly big funds for a better fix, let alone new heads, so I resorted to the old trusty method: JB Weld. Of course it shouldn't have lasted and, coming to think of it, it didn't but four seasons is a pretty good record for an emergency repair, so on Friday morning we took off number three intake valve spring and found that the repair had been displaced, just as we thought. I cleaned it all up, and repeated the procedure, leaving it to cure all day, which is why I missed the three runs on Friday - certainly not because I thought I didn't need the track time as some suggested! The repair held fine and I could therefore return to competition on Saturday.


In the first round I met good old mate Tig Napier in the gorgeous and extremely purple Dodge Challenger. Tig offered up a gentlemanly red light allowing me to advance to the second round. Glenn Pallant, however, wasn't that accommodating and produced a 0.01 light instead, whilst I snoozed with a 0.10 and broke out by 0.05 trying to get past him. My adventure in eliminations was over, but I was happy that the team had another chance and that the Championship leader was progressing nicely.

Rick put in a solid performance throughout the event, twice breaking out by a few thousandths in qualifying and pulling nine zero lights over twelve runs, one double zero green and one double zero red, and only one 0.14 light. The car was consistent and quite predictable in competition, so we were full of hope for a bit of tin-ware by the end of the weekend, and we were not disappointed. Alas Rick also received a red light against him in the first round, compliments of Bob Molden in the White Noise Peugeot, then met old friend Mike Lacey in the Metamorphosis Camaro in the second, managing both a better light and a dead on with a four to Mike's breakout. In the third round Rick came up against Tim Stanbury's Camaro, and again managed to get a few hundredths advantage on the tree and another dead on with a two. Tim fought well but Rick really seemed to be on one and Team Heaven & Hell were delighted with the car and the driver.

The semi finals came and Rick had the opportunity of taking revenge on Glenn Pallant in the beautifully-presented yellow Capri, in fact in the fire-up road I couldn't help saying to Glenn "We meet again Mr Bond" whilst stroking a large imaginary cat in mid air. Glenn was pulling really good lights in competition and had me worried, but something must have happened in this round that unsettled him and he had a slow one, allowing Rick's 0.07 to give him enough room to hit the brakes at the top end and record a 9.99 on a 9.97 dial in. On his return to the pits, however, Rick found that his battery had given up the ghost. Fortunately we had an easy solution: swap it with mine. As we feared the final round may come only too soon we sprang into action, helped by the whole Williams Brothers Racing team: Keith and I extracted my battery in a flurry of spanners and screwdrivers, pushing and pulling and wondering how the hell it was so tight in there, with Colin and Grace and probably Nic doing the same with Rick's battery. We were ready to race. Phew!

On the other side of the ladder Mark Bailey had performed really well, chopping down the tree and getting past all opponents, and once again we dialled the car with some trepidation. Whatever happened to both drivers at the staging, however, the stellar reaction times were not on the menu this time for either of them, but Rick's 0.14 was enough again to stand on the brakes at the top end, giving us the win we desperately wanted, with a 9.99 on a 9.95 dial in.


As a result Rick is still leading the UK National Championship, in fact he has extended his lead slightly and he has gone from second to first in the SPRC Championship, so we now have great hopes we may clinch the double crown again. After a season plagued by bad weather and rain-offs, the European Finals was a fantastic event with plenty of track time and huge fun, which we enjoyed immensely.

I would like to give very special thanks to Colin and Grace Roaf, who have worked so hard for the team and deserved this win as much as the driver. It was brilliant not have to worry about anything in the pairing lanes and to be able to discuss strategy and dial ins with Grace who is a real star and cheerfully takes on new challenges as well as full responsibility for all of her duties and simply keeps me sane when I haven't a clue. Of course all this comes easy to Grace, as she is Colin's daughter. Colin is the most helpful and thoughtful person you could meet, and he is prepared to help at all times whatever the job. Thank you guys, you really are the best.

A big heartfelt thank you also goes to Paul Letchford for his reassuring advice and for getting to our pits immediately when Rick went to find him to pick his brains on the axle issue. Thank you to the Santa Pod crew for delivering a great track to race on and to all marshals for their unfaltering work, to Caroline 'Oscar' Boncey for her enthusiasm and sunny smile which never fails, and a special mention for Nicky and Lorrie in the timing office, whose little gold stars and smiley faces on the timing tickets made even bad runs look better. Thank you to Dave and Chris and the Williams family for their help and to the Bad Habit team for helping us load up (they always do).

Finally thank you to the Eurodragster.com team for their hard work in covering the event, supplying great photos and keeping us up to date with events (Thanks, you're welcome - Ed), and to Tog for allowing us to say goodbye to Ed O'Connell in the brief but dignified and emotional ceremony at the top end of the track.

The photos of the cars are kindly supplied by Mark Skinner and Mike Burroghs (thanks guys!) whilst the picture of the prizegiving and Colin and Grace under Rick's car are my own, which is why they aren't very good!

UK Tech Committee meeting.
14th September: Thanks to Yvonne Tramm for letting us know that a meeting of the UK Tech Committee has been arranged at 8:00 pm prompt on Wednesday 8th October at the Holiday Inn, Borehamwood. The main topic for discussion will be the Rule Book for 2015.

All are welcome but if you plan to attend, or if you have any items for the agenda, then please E-Mail Yvonne at ytramm@africonnect.com by Monday 6th October.

Fuel pump urgently sought.
14th September: UK Funny Bike racer Gary Jones is urgently seeking a fuel pump if he is to race at next weekend's UK National Finals at Santa Pod Raceway:

I'm searching a Hillborn PG150 fuel pump", says Gary. "My present pump has started leaking and I'm awaiting replacement parts from Hillborn which appear to be stuck somewhere in the mail system. If anyone has a pump I could beg, borrow or buy to race at Santa Pod this weekend then please get in touch with me urgently."

If you can help then please give Gary a call on 07788 581902 or E-Mail gdj54321@aol.com.

Flamholc goes west, again.

14th September: Swedish Pro Mod racer Adam Flamholc is headed back to the USA tomorrow (Monday) to resume his American season:

It's been over four months since I was last over there and since we last raced the Daytona. Our plan is to work on the car Tuesday and Wednesday and maybe test Thursday before Heads Up madness at Bradenton Motorsports Park Friday and Saturday.

If everything works out as planned, this is our schedule for the rest of 2014:

Heads Up Madness, Bradenton, 19th-20th September
PDRA World Finals, Richmond, 9th-11th October
World Street Nationals, Orlando Speedway, 17th-19th October
Outlaw Drag Racing Championship, Bradenton, 23rd-26th October
Citrus Nationals, Palm Beach International Raceway, 28th-30th November
Snowbird Nationals, Bradenton, 4th-7th December

Hudson's explosive weekend.
14th September: After suffering a transmission explosion at last weekend's FIA / FIM European Championship Finals at Santa Pod Raceway, UK Super Comp racer Paul Hudson says that all being well he should be at next weekend's UK National Finals, and that last weekend's events confirmed his belief in safety rules:

I'd like to say a huge thank you for all the help and encouragement that I've received over the last week and at the track especially to my crew of Diana, Andy, and Jack for missing the racing on Saturday to get the transmission swapped, and especially to Sandy who only came to watch - all the way from Scotland - but ended up working on the car too! Thanks to Roy Walker for the new transmission, I'll try not to grenade this one! To all the other racers for the loan of nuts, bolts, tools and spares etc, Andy Robinson for a bit of on-site welding and re-tagging and anyone else who helped, because I wouldn't be racing without you all. I'd also like to apologise to the start line crew for causing so much extra work for them on a very busy day. Sorry guys.

I would also like to thank everyone who helped fill the "begging bowl" which I put alongside the old transmission. It has really helped me get the car back together quickly, and it really made me humble at the generosity of you all!

The one good thing which came out of this was that the transmission shields really saved the rest of the car, and me. With the size and position of the explosion I could have been badly injured but the shields deflected the force downwards out of harm's way. It was also encouraging to see and talk to other racers who said that they are now going to get shields for their cars even if the rules in their class say that they don't need them. All I can say is that if you're in Sportsman ET or Top Fuel the shields can save you a lot of grief.

Micallef's 2014.
14th September: The Maltese Lion Duncan Micallef has been in touch with a review of his season in Top Fuel Dragster:


Coming back from a memorably tough 2013, we started our first testing at Easter. Although it was cold the car already showed promising numbers to eighth mile. Due to the bad weather we had only one day of opportunity at the Main Event. We went out three times and we managed 4.16 with a loss of power before 660 feet. We recorded 0.94 and 0.93 to sixty feet and we were fifth in qualifying.

Unfortunately the track at Alastaro wasn't as good as we hoped. When dealing with such tricky conditions, Top Fuel is very difficult to tune at these power levels. The whole weekend was a pedalfest. I got into eliminations from the eleven cars and met the event winner in the quarter finals. Once again had to pedal the car against Stig Neergaard but we lost the blower belt and it was all over. If Alastaro was impossible then Hokenheim was different for Top Fuel. When you watched Anita trying to stage when she opened the fuel pump and the car didn't move, you could see that the tuners were on the very limit when it came to clutch slippage. There were eight cars in the field so qualifying was a test to get down the track. I met Stig again in the quarter final and this run was just as hard on the car as it was on the driver as I got to know the car well. I pedalled the car in such a manner that when I saw the video afterwards I couldn't believe that I had done such driving. This time victory was mine and I went on to meet Micke Kågered in the semis after my best time of the weekend of 4.516. I was looking forward to meeting Micke. I got off the line first with a 0.07 reaction but started spinning the tyres at sixty feet. I pedalled and lost the belt once again and that was the end of it.

After Hockenheim I discussed some issues with The Boss, Rune Fjeld, and we took some decisions. We knew the track here was going to handle more power so we catered for it. In Q1 I pedalled twice then had to lift the throttle as my visor misted. We knew now that the car, the team, the tune-up and I were all going in the same direction, and fast. I raced in the quarter final against Anita Mäkelä and although it wasn't a clean run we won. Next, Thomas Nataas in the semis. We all know that the Bat is the car to beat. A on my side and the car went left, pedalled and settled the car then started to go right and had to pedal it again and I felt I was driving a Go Kart. This car was so nice to drive that I didn't want to finish this race. I was catching Thomas but his 3.95 was impossible to beat. We managed to go 304 mph with such a complicated run. 

The final round, and as you have seen the car was improving event after event. This was the pinnacle. 4.06 in Q1 and qualified first, Q2 was my first run in the dark in Top Fuel, everything was perfect but the fuel pump didn't open properly so the car went lean at the top end. A consistent 4.02 in Q3 and Q4 was rained out. We knew that our car was where we wanted it to be. Round one of eliminations against Tethys and another storming 4.02. Next up was six-time FIA Champion Urs Erbacher. This run is still on my mind because if my huge engine explosion had not happened we would have finished in second place in the Championship, which was like winning it for me. Many Maltese fans came to visit us in the RFM pits. At one point I could see ten people around my car and that put me under pressure. My reaction times weren't so good this weekend so I got out my practice tree and it worked, 0.06 on the lights. For me, racing against Urs was racing against the top man whom I watched in Kings of Nitro on the Discovery Channel couple of years ago. At 300 feet I knew that it was good then all of a sudden a big bang and whilst trying to pull the car straight I heard Urs coming from behind like a rocket passing, and that was it. Emotionally as ever from my side I said "OK Duncan, try again next time, my next challenge is to get some luck".

I would like to thank all of my previous crew members from my T-Bucket where I started, I would like thank my sponsors Unique, J-Portelli Projects, DBR Investment, Talocan Ltd, Totalnet and PFDR for making all this possible. I can assure you that you are betting on the right horse! I would like to thank all my crew Mark Farrugia, Mark Dear, Gary Page, Melvin Vella, Laurie Bradford and Paul Spaxman and also The King Rune Fjeld and Lindsay. I would also like to thank my wife for her patience during the year, and all those who supported me including the Malta Drag Racing Association. Who is going to be my future sponsor? The new season!

Heezen gets a happy ending.

14th September: Dutch Supertwin racer Job Heezen says that he had a short but successful season:

During last year, our first season with the former Lo Stäuble bike, we tried to solve its problems, most of all the handling problems for which it was known since it started life on the track. For that same reason I gave the bike the name "Sidewinder". In that first year I didn't find the right answers so during last winter we put the whole bike upside down and made more drastic changes. We welded approximately sixteen feet of extra tubing in the frame, made a new wheelie-bar, changed the size of the rear wheel, made an extra heavy engine support, altered  the clutch basket, made most of the internal parts in the clutch out of titanium and changed the exhaust from two pipes to the right to one pipe on the left and one pipe on the right.

Although the Main Event was mostly rained out, the two runs we made gave us the feeling that we might be on the right track. They weren't the fastest runs but they were staight as an arrow which gave us a good feeling about things. leave the Pod with a good impression.

Unfortunately I couldn't go to Alastaro for family reasons so it was at the Hockenheim event where we were waiting to show the bike's potential. No need to say that it didn't happen there and then, the runs were hampered by a lot of tuning problems, spinning tyres and dropped cylinders. Forget about it and on to the Finals...

On the first day of qualifying we found out that not only the Hockenheim track played a role in the tuning problems, but something else was going on too. In Hockenheim the bike just dropped cylinders in a friendly way but here at the Pod it started to misfire big time, in the burnout and after 330 feet. The ignition failed in a way for which they are notorious, they work flawlessly in the warm-up and at the beginning of the run but when the revs, vibrations and pressure come in, they stop firing. Testing the ignition in the pits it worked fine but back on the track for the second qualifier it misfired again. Overnight we changed all the suspicious parts: the CDI-boxes, battery and pick-up sensor, found a possible short-circuit in the wiring and tuned back the bike to a safe and known set-up to make at least one decent qualifying run. It worked, with a 7.2465/203 we knew that we found the leak. The horsepower was back again so now the racing started for us. Unfortunately the fourth qualifying run was cancelled due to the rain so we went into eliminations without any tuning, a good recipe for surprises...

First round: Roman Sixta from the Czech Republic, who is making big steps this season. And man, this guy went fast off the line and he flew over the first 330 feet! He was so quick off the line that I'm almost sure that somebody told him that I work for the Russian KGB and that I was chasing him. His engine blew up somewhere mid-track, giving me the win in this run.

My 7.040 was not too bad and we knew that there was more to come. Semi-final: Christian Jäger from Germany, the only candidate left to keep Samu Kemppaien off his FIM Championship title. In the first round Christian was up against Samu in a decisive battle for the Championship. Samu was in front of Christian by almost a whole second but at the very end of the run he hit the last timing-cell and was disqualified, handing his chances to the rest. As usual, Samu hit bad luck and sat in the nail-biting waiting room for the things to come. And with him, the rest of Finland I guess. The run started exciting with a better reaction and sixty foot for Christian but before half track he lifted the throttle handing me the win. We were pretty happy with my 6.865/183, best ever for me on that bike and a decent time considering the bike dropped a cylinder just before 990 feet. With this win the Championship went to Samu with Christian as a runner-up, a well-earned Championship with his consistency, speed and rider skills. I'm almost sure that Christian will agree that Samu was the one to grab the title this year.

But the best had yet to come: an all-Dutch final in Supertwins against Martijn de Haas! The Haas Brothers were going great guns all weekend long, adding one PB to the other. We sat together before the run and decided that this was a unique opportunity to make a good show so we turned up the heat and put in tune-ups which would make the bikes fly or die. The race was a very exciting side-by-side, both bikes with wheels high up in the air until the very end, a Personal Best for both Martijn and me. The timing slip showed it was close and if my BDK valve had worked at the end, we might have crossed the line side-by-side.

I think this was my best ever final, maybe not time-wise but running such a side-by-side, in the final, in front of so many people, is what drag racing is all about. Martijn and I enjoyed it both so much and I'm sure this goes for the spectators too. Forget about PBs, ETs, sixty foot times, this is what drag racing started with, who is the first to reach the next trafic light!

We left Santa Pod with a good feeling: the bike is strong again, going straight and when everything comes together there is a lot more to come. I would like to thank my team for all the work and perseverance, it wasn't always easy but after everything it had a happy ending. I also like to thank my sponsor Drag Specialties, it was a pleasure to work with you and we will try to carry on this way into the future.

A busy fortnight.
14th September: After a frantic two weeks of racing, working eighteen hours a day in between UK Top Sportsman II and the European Championship Finals, UK Super Pro ET racer Simon Gough, his team, and his package all came out happy with what they had achieved:

Two finals and a semi-final in Top Sportsman this year, not bad. At the European Finals we held number one qualifier for about four minutes then Dave Russell took it away from us. Well done to Dave. We then had another seven attempts to get it back and we were right on the number twice but not lower than his 0.0014 - we went 0.0020, 0.0053 and 0.0040 off dial-in.

In eliminations we were firstly up against Wouter in the blown Camaro. He pulled a red and gave us the win, we needed that as we broke out. Then we were up against Rick Cooke. The track was just perfect and we ran 0.0300 too quick, giving Rick the win. All was not lost, it was a tough weekend, but I wanted to get into the third round so I could get matched up against Rene Ehrismann in Tim Cook's old Bel Air because I owed him one from NitrOlympX, but it wasn't to be.

Our crew and car worked perfectly again for both events and we are joint third in the SPRC Championship. This week we are at the National Finals and we're coming out all guns blazing. We know we can't get anywhere near Scott Hauser, but we're going to do our best to try to secure second place. That would be a big thing for us as we are only in our fourth year in drag racing. We've won eight trophies in the last two years with the 2012 Camaro and we're very proud of that.

A big Thank You to the following as without them it wouldn't be possible: LAS Motorhomes, Opie Oils, K&N Filters, Jeff Bull Race Engines, Chris Isaacs, Chassis Works, Kev Cerusale Transmissions, Woody Race Cars Inc, Dan Devlin, Craig Wright, Paul Morton, Jim Massey, Chris Wing, and most of all my wife Sharron.

Finals Street Eliminator review.
14th September: The penultimate round of the UK's Topspeed Automotive Street Eliminator Championship took place at the FIA / FIM European Championship Finals at Santa Pod Raceway. Street Eliminator Chair Matt Atkinson writes:

We started the weekend with twelve cars entered but unfortunately were down to ten before a wheel had even turned. Rich Merriman in his VW Beetle has been battling all year to get the car ready and the engine back together but unfortunately on this occasion time ran out so Rich was unable to join us this weekend. A real shame after his outings last year. Following damage at Shakespeare County Raceway Al Williamson was frantically trying to get the infamous Chevy truck ready but again unfortunately wasn't able to race at the weekend. This weekend did however mark the return of David Murdoch with his twin turbo set up fresh from Webster Race Engineering and we welcomed Antony 'Butch' Wilkins into the class for his first meeting in the very impressive home-made Hillman duly named Butcher Shop.

With ten qualifying rounds scheduled everyone was looking forward to making the most of the superb track conditions and it was only David Murdoch who missed the first round. Antony Wilkins and Damian Haliwell opened up qualifying with a superb side by side duel and Butch was straight into the tens with a 10.912/123 to Damian's 10.699/125, straight into PB territory. Steve Neimanatas followed in the Bentley and laid down a 7.582/186 to open his account for the weekend and put him straight into the number one spot. Coincidentally no one else in the class ran quicker than this all weekend... and the Bentley was only just getting started! Stu Williams and Jon Webster were next out and number one and two in the points respectively going into the meeting, Jon showing his intent with a 7.882/176 to Stu's 7.919/179 to take the number two and three spots. The two brothers of Team Extreme followed Martin in the GTR and Matt in the Escort both looking to improve on their PBs over the weekend and although Martin crossed the line first with a 8.118/171 it was Matt that was more pleased with his 8.687/169. Last pair up saw Andy Bond who was in a rich vein of form following an outstanding weekend at the Open Sports Nationals and Alex Mcintosh looking to back up his first seven second pass from the Main Event earlier in the year. Alex lit the tyres at the hit and ran through with a 9.420/174 whilst Andy run like clockwork in the opposing lane with a 8.900/160 to pick up where he left off.

Into the second round and the first glimpse of David Murdoch's twin turbo Willys and a very tame sixty foot but straight into the eights with an 8.889/154, well done to the team great effort. Great run for Alex moved him up to number five with a 7.941/174 and saw him back into the sevens whilst Steve in the Bentley consolidated his number one position with a 7.524/193. Stu Williams and Jon both improved on this run, Stu taking the number two spot with an impressive 7.829/180 to drop Jon down to number three with a 7.872/176. A 0.006 reaction for Martin Smith and a 7.909/178 moved him up to number four although this did come at a cost as one of the turbos was broken meaning a long trip down to Southampton to source new internals to continue to qualify. New PB mph for Matt Smith in the Escort of 162 to accompany his 8.633 and consolidate number six spot, whilst Andy improved with the Mustang to an 8.893/160 and no improvements for either Damian or Butch.

Round three and another seven for Alex Mcintosh in the Mustang with a 7.9403/174. Next pair up and the Comet of Jon Webster left the line like a scalded cat as his sixty foot times continued to impress. He went on to run a 7.848/175 whilst David Murdoch again improved to a 8.882/153. Stu Williams benefited most from this session as he drove the Supra to a new PB of 7.736/180 to consolidate that second spot whilst Damian Haliwell was pushed back in the Biscayne.

Onto round number four and Steve Neimantas continued to set the gauntlet improving again to a 7.507/187 edging ever closer to the class ET record. Improvements again for Stu Williams in the Supra down to 7.679/181 from the three-litre engine and Jon in the Comet again improved to 7.803/178, new PB mph, whilst deep staging. Andy Bond continued to chip away in the Mustang running a seasons best 8.781/160 whilst Butch again improved in the Hillman to a 10.797/123 hot on the heels of Damian and his Biscayne.

Round five featured a new PB for Alex Mcintosh in his Mustang 7.9301/173 after a tweak from Dave Rowe of EPS, squeezing every last bit out of the Procharged set up. Big improvements and PB's in the next pair as Matt Smith of Team Extreme ran through with a 8.537/162 to Jon's 7.735/177 in the Comet. Improvement this time round also for Davey in the Willys with a 8.550/160 as they started to pour the power in. Last up and Steve's Bentley edged ever closer to the record with a 7.494/185 to end the day on a high. A late night for the Team Extreme boys as they were off to Southampton following the turbo damage earlier in the day.

Following this there was a good night in the Street Eliminator pits; I am not going to elaborate too much more other to say that there was plenty of abuse fired round. We were not out until the late afternoon after the initial Pro session. First out and Davey improved yet again to an 8.461/161 to take number six spot whilst the Bentley took a huge side step off the line and at half track, Steve doing a good job of getting it back straight before applying the throttle again! Alex improved to a 7.882/174 resetting his PB. Jon away from the line with a 1.21 sixty foot and crossing the line with a 7.687/178 to reset his PB in the Comet showing the improvements made over the winter to the engine at ICE Automotive really have taken effect.

Single lane running for qualifying session seven and a huge wheelie to begin the session from Alex McIntosh, the Mustang coming down very hard and although Alex managed to fix the radiator it was the end of his weekend as an axle problem ruled him out. Problems also for Jon as the Comet pulled over just past half track, the problem later transpired to be a crank trigger issue which Jon duly fixed for the following day. New PB speed for Steve in the Bentley to the tune of 194.72 mph and great to see Martin Smith out in the GTR following the hard work of the Team Extreme crew to put the GTR back together which seemed to pay off, Martin running through with a 7.870/178 to take number four spot from Alex. Davey and Andy both improved on this round, 8.379/166 for Davey and 8.746/160 for Andy. Damian closed the session with a new PB of 10.637/125 hanging onto the number nine spot.

Drama in the last session of the day as Martin Smith in the GTR turned hard right a hundred feet out as a transcooler fitting blew off leaving a line of trans fluid up the track. It was not turning out to be Martin's weekend although the clean up did mean that we got to see Top Fuel in the dark which is always a special occasion. Also in this session Steve Neimantas managed to set the world alight with the quickest run in Topspeed Automotive Street Eliminator history, setting the bar to a 7.301/192, an absolutely amazing run from the Bentley and well done to the team for all of their efforts to get the car there. This did however come at a cost as on investigation it was found that the rear axle had actually cracked which meant no more racing this weekend and sadly no back-up of the 7.301 ET. Improvement also for Butch with a 10.746/123 in the Hillman.

The last qualifying sessions took place on Saturday and yet another late night for Team Extreme cleaning off all of the trans fluid from the GTR, a great effort by the whole team. Martin with problems again though as the GTR headed for the sky around a hundred feet out, Martin having to get out of the throttle and sadly no improvement on the ET. Davey Murdoch improved again to a 8.353/168 new PB for ET and speed whilst Stu Williams was going quietly about his business resetting PBs and running through with a 7.628/182 to stay number two. A similar story for Andy Bond as he continued his great form with a 8.533/162 new PB for ET and speed.

Unfortunately we didn't manage to get another run in as the rain came down but that did mean it was on to the Cruise and it was a late one! As we lined up to leave the gate it was clear that Martin Smith had problems with the GTR struggling to fire, he managed to limp round to the petrol station where everyone filled up and it was on to the hot start with the GTR really struggling now. Martin still in with a good chance of the Championship decided to soldier on and after just starting at the hot start it was back to the track and what seemed like a long wait for the GTR to get through the gates but thankfully despite oil pressure continuing to drop Martin managed to get the car through the gates pulling over past the gate to be towed back to the pits. After pulling the rocker cover off it was evident that there was a big problem as one of the rockers was in two pieces and two pushrods were out of action; despite a late night surge by everyone to source a rocker from somewhere in the pits it unfortunately wasn't to be meaning it was now a two-horse race for the Championship. Great effort and determination from Martin and the team and I am sure they will be back bigger and stronger for next year.

Into eliminations and with three cars out (Steve, Martin and Alex) this meant a few bye runs and one of the recipients of this was Butch as he deservedly took his place in the next round with a 11.007/104, Andy Bond also took advantage of Martin's misfortune in the Mustang running through with a 8.520/164 new PB ET and speed marching onto the next round. Last of the recipients of a bye run was Davey Murdoch as he powered the Willys to a 8.224/165 new PB. First of the two match ups lined up Damian and Stu and it was Damian away first 0.242 to Stu's 0.366 but Stu ahead past sixty foot and taking the win with a 7.695/182 to Damian's 10.512/126 but Damian was chuffed with the new PB, well done Damian! Next up was Matt Smith in the Escort and Jon in the Comet, Matt trying to restore some happiness into the pit and despite a losing run a 8.431/164 achieved the weekend's goal of beating the 8.50 tag. Jon took the win with a 8.364/156.

Round two and Butch again had a bye run courtesy of Steve Neimantas running through with a 10.721/123 and quickest run of the weekend. Next match up was the ever improving David Murdoch against Stu Williams in the Supra and unfortunately for Davey excitement got the better of him as he left the line before the tree engaged handing the win to Stu who ran through with a 7.754/182 and booked his place in the final. Next semi final was Andy Bond in the Mustang up against Jon, Andy knowing a good light was imperative and he duly obliged with a 0.035 to Jon's 0.043 but Jon powered to the finish line with a 7.819/162 to Andy's 8.522/164 backing up his earlier run. A great weekend for Bond Motorsport all in all and great to see the Mustang running so well.

As the turnaround times shortened it was semi final time and luckily for Stu Williams he was the recipient of a much-needed bye run into the final. Not taking any chances Stu simply broke the beam and pootled up the track to take the round victory. Next pair up saw Butch in his first ever event in the semi finals up against one of the most experienced Street Eliminator racers in the history of the class Jon Webster. Jon was away first and didn't look back, taking the win with an 8.455/141 to Butch's new PB 10.619/126. This topped off a great weekend for Butch and the team and we are already looking forward to welcoming the team back next year.

Into the final and with the two at the top of the Championship it was going to be a close affair, Stu with the slight points lead and quicker ET, but Jon's lightning quick reactions would have something to say about that! Jon away visibly ahead of Stu with a 0.037 to Stu's 0.257 but it was Stu in front by the eighth and he powered through in the three-litre Supra to take the event win and extend his lead at the top of the points with a 7.766/182 to Jon's slowing 8.643/137.

A huge thank you for everyone at Santa Pod Raceway for all of their efforts over the weekend. A great time was had by all in the Street Eliminator pits despite the breakages. We are all really looking forward to the last round already with Stu Williams building up a healthy lead but all still to play for!

On behalf of the class I would like to say a big thank you to our class sponsors to whom we are very grateful: Topspeed Automotive sponsoring the class for their fifth consecutive year, Custom Car magazine, RPM magazine, Webster Race Engineering, Serck Motorsport, Insane Creations, AW Upholstery, Quartermile High / Zeon TV, Matt Woods Photography and Eurodragster.com, all of whom can be found on our web site at www.streeteliminator.com.

Euro Top Gas Series Round 6.

14th September: The sixth and penultimate round of the Euro Top Gas Serie took place at the eighth-mile sprint at the 21st Mosten Race Days in Ortsed, Denmark. Hermann Jolink writes:

The track was very well-prepared by Holger Dueholm and his crew. There were 165 competitors, mostly in bike classes but some cars. Thursday's technical inspection took place in nice sunshine, but on Friday there were a lot of rain showers. When the rain stopped the track crew tried to get the water off the track and dry it with Gerd Habermann's jet dryer, but there were just too many showers. The crew started drying again at six o'clock on Saturday morning and the first bike classes started at 09:30. Top Gas started their first runs at 12:00. Qualifying was as follows:
Jan Malmberg S on two Blower 2400 V-Twin 4.858/225 kmh new Personal Best ET
Frederik Schack DK on 2750 V-Twin 4.992/229
Stefan Andre S on 60 degree 2600 V-Twin 5.392/217
Cord Albers D on 2622 V-Twin 5.452/212
Christian Bruhn D on 1000 SP Turbo Honda 5.647/209
Anders Jensen DK on 2000 mechanical Turbo V-Twin 5.737/199, a new Personal Best ET
Peter Niklas D on 1198 Ducati 6.817/186
Lars Andersen DK on V-Twin 7.266/157
John Henrich Hansen on V-Twin 7.678160
Herman Jolink NL had too few revs at the start so the Ducati 1198 RS stopped; Mats Larsson S had electrical problems with his 2589 Turbo V-Twin; Conny Karlsson S on 1985 Turbo V-Twin home-made frame also had problems; Bernd Foit D on 2870 V-Twin also had some problems; Ulrich Storch D on V-Twin broke his gearbox. Olaf Menzi CH was not at Mosten, Frank Heitmann D and Miia Maria Vespalainen FI were also not there.

After the first run the showers started again, the track was not dry again on Saturday so it was a rain out.

After the Mosten Race Days Fredrik Schack DK has 2815 points and with one round to go, at Hoskovice CZ this weekend, nobody can catch him. So the Euro Serie Super Twin Top Gas Champion of 2014 is Frederik Schack. After six of seven rounds the Championship stands as follows:
Fredrik Shack 2815
Christian Bruhn D 1620 (with one skipped event)
Peter Niklas D 1410 (with one skipped event)
Herman Jolink NL 1395
Cord Albers D 920
Anders Jensen DK 800
Lars Andersen DK 790
Frank Heitmann D 570
Olaf Menzi CH 570
Mats Larsson S 400
Milan Kolacny CZ 360
Miia Maria Vespalainen Fin 250
The Mosten MC crew did their best to get the track in a good condition but with so many rain showers it was not easy. Despite the rain a lot of spectators enjoyed the live bands.

JDB in their own words.
14th September: Many thanks to Lizz McCarthy for forwarding us the Junior Drag Bike racers' accounts of their weekends at the Open Sport Nationals at Shakespeare County Raceway:


Louis Davies: Q1 woke up to a cold morning and expected a slow run due to problems with the bike. So we dialled in a 9.30 just to get a time on the boards still with problems I ran a 9.41 at 69 mph which made me third qualifier. Q2 after the last run I raised the dial in to a 9.35 to try to get a higher place but staying third with a slower 9.43 at 69 mph, but still happy with the run. Q3 next day and woke up to another cold morning so I stuck with the 9.35 and then going much faster with a 9.33 at 71 mph so breaking out but staying third with no improvement. Q4 after breaking out I lowered the dial in to a 9.32 to try to improve but then running a much slower 9.40 at 70 mph so still no improvement but still in third qualifier. Sadly Monday was rained off and we did not complete any of the eliminations but thank you to all my friends and family for a great weekend and a huge thank you too Rene van den Berg for sponsoring me this year, also thank you to Beckwith Motorsport and Lighting Automotive for sponsoring Junior Drag Bike this year, plus Brandi and the team at Dragbike.com for the support.


Jordan Kenway: We arrived at Shakey after spending two or three days at Santa Pod for the Junior Fun Day, We set up and everything was fine, Saturday morning we had no clue what to dial in as we made some modifications to the bike therefore we went for our safe 9.60 dial in but ran a new PB of 9.20 and a new speed PB of 71 mph. Also before this run I attempted my first ever burnout! Second run we dialed in a 9.15 and ran another new PB of 9.08, so we are super close to an eight second run now! Third run we dialed in an 8.95 hoping we would see our first eight but instead the bike had other ideas and when I pressed the air shifter the gear leaver got stuck in neutral resulting in an eleven second run as I had lost time with the first gear change. Unfortunately rain stopped play on the Monday so Natalie I will race you soon as that would have been a good close race! Also Well done Natalie for the Perfect ET run also a massive thanks to Scott Collier for helping and teaching me how to do burnouts! See you all at the National Finals for Round 5.


Alfie Udall: What an amazing week i had drag racing! It all started on the Tuesday evening when we arrived at Santa Pod Raceway for the Junior Fun Day. After a fun day of racing on the Wednesday I ended up finishing second in the second round of eliminations! We then stayed at Santa Pod Raceway until the Friday morning when we took the drive from Santa Pod Raceway to Shakespeare County Raceway where the real meeting would start. In the first round of qualifying I ran a 9.3 having dialled in a 9.0 so I started off at number four qualifier. However on my second run I ran a 9.03 on a 9.0 dial in. This put me at number two qualifier so I was very happy with that. On the next day of racing I went out for my first qualifying run but had problems as I launched my engine mounts shifted on my bike causing my chain to move out of position and snap this then bent my chain guard at a ninety degree angle. I was pleased that I did a big wheelie but wasn't pleased I broke the bike. Thankfully my amazing friends Jerry Collier, Simon Holgate my dad, Ollie Dummer and the Dastardly Drag Racing Team stepped in and helped get my bike ready for the next qualifying run. I wouldn't have been able to race if it wasn't for these guys thank you so much!. On my last qualifying run after doing a burnout I could feel something wasn't right with my bike which was to be expected after a full rebuild. My clutch was dragging a little bit so I couldn't hold it on the line with my two step. Nevertheless I was still very happy that I managed to have a run! I ran a 9.3 second run with a 9.0 dial in. Unfortunately this was my last run of the weekend due to the weather but I was still very glad I managed to stay number two qualifier and pick up a trophy! I can't wait for the next meeting where I can see all my friends again. Once again thank you to everyone who helped get my bike ready bring on the next meeting!


Stacey Reed: What a great few days! Firstly, on the Wednesday, it was the Alamo Junior Fun day at Santa Pod which turned out to be great. Throughout the day, Dad and I were playing around with different things on the bike to try to get it quicker, which in the end, resulted in a new PB speed! Woohoo! A big thanks to Alamo for the continued support. Then on the Friday it was time for the Open Sport Nationals at Shakespeare County Raceway. Overall, my times stayed between a 9.50 and a 9.84 with a top speed (and new PB) of 70.75 mph! After all qualifiers, I ended up fourth with a 9.59 on a 9.50 dial in. But then the rain came pouring down so eliminations couldn't happen. Well done to Natalie for the Perfect ET and to Jasmine and Patch for looking cool and rocking the burnouts! See you all next meeting


Jasmine Cordelle: We had the Fun Day at Santa Pod on Wednesday that was great thank you Alamo! Then Friday to Monday we had the Open Sport Nationals. Friday we just set up and relaxed and had a team photo shoot with Jenny Wren it was great! Saturday was qualifying, I dialled in 8.90 as we had to back off loads at Santa Pod but we ran 9.20. Qualifier two we dialled in 9.10 and ran 9.58. Sunday was still qualifying we dialled in 9.10 and ran 9.5 and fourth qualifier we dialled in 9.25 (Louis;) ) and ran 9.56. At the end of it all I was seventh qualifier. Monday was supposed to be eliminations but unfortunately they were rained off. I would have faced Alfie. Also glad to see the French again, hope you enjoyed England and see you next year.


Natalie Jones: What a great Bank Holiday weekend I had. Even though sadly the event got rained off so there were no eliminations which I was rather looking forward to as for first round I would have faced Jordan which was going to be a rematch from the Junior Fun Day. Q1 I was against Blade who I had never raced before so it was going to be exciting. We dialled in an 11.70 because that was the time I was running at Junior Fun Day. Blade went first while I waited for my start line handicap and then I was off. I couldn't believe it though I ran an 11.70 on the dot, a Perfect ET! So that put me number one qualifier! Q2 I was against Alfie. We dialled in an 11.60 and I ran a 12.50, absolute rubbish! This was due to my reaction time as I was too busy checking my make-up and posing for the photographers. Q3 I had a bye. My dad made a few tweeks to the bike so unfortunately I broke out as we dialled in an 11.60 and I ran 11.32 (D'oh!) but that didn't matter as I got a new PB for ET! Q4 I was against Jas. Due to the changes we now dialled in an 11.40 and I ran and 11.43 I was 0.03 off! All in all I just want to say a huge thank you to everybody in the Junior Drag Bike Club for supporting me, my cousin for coming along and helping me out and especially my two racing mums Kerryanne Frazier and Bev Batsford, for just being there for me through every step of the way. I would like to say huge well done to Liam Holgate who got the Tim Beckwith sportsmanship trophy, Alfie Udall and finally Blade Dummer who achieved a new PB albeit at the expense of getting himself disqualified but that didn't matter though as the meeting was called off due to rain. No doubt you will read about that in Blade's report. So then, we will see you all at the National Finals and hopefully the weather improves!


Blade Dummer: Well what week. First the Junior Fun Day on Wednesday was great so thanks to the staff at Santa Pod. I finished second in the morning's rounds and third in the afternoon even though the bike wasn't running great. When we got home we adjusted a few bits and dad thought it was right but when we arrived at Shakey and qualifying started we still were running slower than I wanted. So we had a look and the rollers had a flat spot so we changed them cleaned the jets, thanks to Allan for a tiny drill bit. Then during Sunday qualifying I didn't have a hold of the rear brake properly and red lit so we still didn't have a time to see if the bike had improved. The last run of Sunday came and I wanted to put a good run in and did I ever... but it was too good I broke out massively running a 12.5 with a 2.6 second sixty foot, massive new PB but with a class limit of 12.9 this was not good and got me disqualified from the whole event. But I know racing doesn't always go to plan and when Tony Smith brought my letter I shook his hand and said thank you. On a good note was nice to able to help Alfie who had a issue and everyone got him back to the track to race again.. Thank you for a great weekend and better test before the next round thanks to Beckwith Motorsports, Magic Bullet Fuel Additive and FBM Turbos


Siobhan Moor: I was incredibly excited not having raced in four months due to being here there and everywhere. On my first run out and round one of qualifying it was a smooth run however was far out from my dial in, second round of qualifying I ran a 10.8 on a 10.5 dial. Sunday morning's round of qualifying I decided to up my dial in to 10.75 which made dad called me a pessimist. While we were waiting in the fire up roads my dad gave me a new technique to try which made me massively break out running a 9.84 (Personal Best). So dad can't really complain about the breakout as I did what he told me to do! Therefore due to the new technique I felt confident I could carry it through and lowered my dial in to 9.8 and ran a 10.0 ending up in sixth place. The rain off on Monday was a disappointment however I am looking forward to the Santa Pod event which will be my last time racing as a Junior before I go up into Supertwins on my sister's old bike!


Liam Holgate: I was looking forward to the Junior Fun Day at Santa Pod for a while as I was trying to get my licence signed off on my new bike so I can go up to JBM. The first run of the day was good and I was getting used to the clutch ran a steady run and was happy with it, second run it tried a bit harder this time and tried to launch off the two step launch control it went well but as I changed to second I let it rev too hard and bent the exhaust valves. I was a bit sad but that's racing so I had to get back on to my old bike (after asking Casey my sister if it was OK as it was her bike now) but still had a great time and I'm looking forward to next year's Fun Day. Meanwhile at the Open Sports Nationals we arrived early straight from the Pod so dad had time to strip my bike and see if he could fix it in time for Saturday, but we were unable to get the bits in time . Saturday qualifying I was back on my old bike (thanks Casey) and set an ET of 13.50, ran a 13.81 and was happy with that to start with. Second qualifying set a 13.55 again I staged the tree changed but the bike stalled. I managed to restart but ran a 16.32. In the third qualifying run on Sunday I set an ET of 13.55 as we had a tailwind now, I ran a 13.71 a little quicker good and enough for number five qualifier. Fourth qualifying run I set my ET to 13.58 hoping to be a little closer without breaking out, I ran another 13.71 should have set it to that and would have had a Perfect ET. Just after racing had finished we had the weekend presentations and I won the Tim Beckwith Outstanding Sportsman Award, it was cool. It did look like an empty bag but then I was told that that was the bag it came in and that Kev Charman had forgotten to bring the real trophy, but I was happy with that.  Monday came and it rained all day and that was the end of that. Overall I had a great week of racing. I would like to thank Tim Beckwith for sponsoring the Junior Drag Bike club and I look forward to the next race meeting to get back on my new bike.

Two for the price of one.
14th September: Ex-pat UK Top Fuel Dragster racer Smax Smith says that he had a fab weekend at Toronto Motorsports Park, his local track:

We took the Leverich Top Fuel Dragster to match race our good buddy Gary Kraus and his amazing Pony Up nitro Funny Car. We also took Aidan's alky Funny Car for the finals of the NDRA Funny Car Series in which we were amazingly number seven with an outside shot at the title!

We set off early Saturday still with a bunch of stuff to do on the Funny Car when we got there, as usual, and that was after a two-week thrash to sort a long list of woes including getting our new push rods delivered to the track. For our Ruropean or fellow racers note that Smith Brothers custom-make any push rod same day and ship next, and my custom hemi rods were only $29 each!

The Living the Dream Top Fueller was all ready so we ran our first race at around 7:00 pm but we noticed that the pair of rear tyres on the car were same size and serial number but the models were different. One was NHRA legal, the other banned but we ran over 300 mph with them a decade ago. So Gary Leverich warned me that if skating around at top best get out of it. We flew down the track and at the top end started moving around but not scary but I thought best lift at 1000 feet and coasted to our Personal Best with that car at 5.1 at only 256 mph. Damn! So close to that elusive Four but got the win! No damage so apart from new clutch and bottom end check we moved the timing curve and went back out at 9:30. Now we get our ten foot high flames in the dark which the crowd love best and again we took the win but only a 5.4 as it dropped two cylinders after half track. Damn again! Sunday we ran again but only 5.5 at 262 mph as I had to lift early again but a fabby job all round and the track and the fans loved the show!



Back to the Funny Car, we got everything ready for the first qualifier but on warm up found that the new clutch wasn't disengaging. We quickly ripped it all apart and found the dial indicator used to the set stands was the wrong one so three quarters of an inch off. We reset the clutch and put our feeler blade in and it disengaged fine, got it all back together but it still didn't disengage. We missed the qualifier and ripped  it all out again! It transpired that the bearing retainer was touching the first disc as it was an all-new thicker pack, so we got the trusty angle grinder and nipped a hundredth off it (thanx Rob Lapierre). Now all sorted, changed oil etc, went to refire but now no oil pressure? Worked fine first fire up. It transpired that the first time I put in ten litres in the pan and eight in the remote tank and this time put fourteen in the tank and four in the motor which is fine except that we had two lines switched on our double Plueger style oil pump so it was only recirculating oil from the remote. Do damage, phew, but we missed the second qualifier.

The track said that we were running the third qualifier on Sunday but then said we could run the Top Fuel car on Saturday night but didn't tell me that the third qualifier was also changed to Saturday night. We had quit on the Funny Car to get the Top Fueller ready so we missed the third qualifier. But they said if that if we followed the three elimination rounds as demo runs we would get our qualifying money.

On Sunday I told Aidee to do half pass as we needed to check the motor as so much had changed. Everything was backed down, only 28% on the blower, fat as hell, but got down no problems or oil leaks! So back in the pits we checked everything over and all good so balanced the port nozzles but left it fat and lazy for a quarter mile pass. Again a great crowd pleasing burnout from Aidan and a lazy 7.7 but not sounding great at all. Back in the pits I put the blower up to 34% and set the fuel and it sounded much better. Excited for Aidees six before starting to get after it with clutch etc, his burnout even stronger and car just sounded better all round maybe a little stutter on the burnout?

We now have radios (for Aidee's birthday) so I told him to launch at a conservative 6000 rpm. It left wellbut was laboring bad, not enough rpms and stuttering. Aidan said it felt like was in one gear all the way and wouldn't rev up, but now we are pretty sure there is a malfunction with the rev limiter built into the tach which was killing us. But it still ran another seven and so we'll get that sorted and try once more before it gets too bloody cold.

We partied all Saturday night until 5:30 am and only got one complaint about noise, but DJ Azzy was still naffed he had to turn it down a wee bit. So a top weekend had by all, the promoter was happy, all three runs were great from both cars with no oildowns, breakages or tyre smoke and the mad enthusiastic crowd got their money's worth.

UK Top Sportsman II success.
14th September: Organiser Paul Marston writes that Direct Plastics UK Top Sportsman at VW Action offered the very best in doorslammer action could only be described as a great success for everyone:

With great weather and the laid-back VW Action vibe, there were all the signs of a landmark event. Added to that some great competitors, who were all loaded for bear. The format was the same, the first race the fast bracket race with one time trial run and then a first round with buy-back into the second round. With nearly twenty teams in attendance for this inaugural event it took five tough rounds of competition to reach the final in which Billy Gane in his Big Block Ford 545 vci Vauxhall Victor faced off against Dave Gadney in his Cavalier with Jeff Bull built 565ci Big Block Chevy power.

Billy Gane was just on fire in the previous round against Brian Pateman, drilling Brian with a 0.009 light and just a hundredth over his 8.90 dial-in. In the final it was the same, Billy was 0.01 on the 0.400 Pro tree and two hundredths over his dial to take his first ever win in UK Top Sportsman. Congratulations to all the team at Billy Gane Racing, you earned it.

On to race two, the Heads-Up Elliminator which had the first shock with Taylor Letchford shoeing his dad Paul's 1968 RCCS-backed Camaro to pole in the one-shot qualifier with an 8.10/167.92 with a naturally aspirated 584 ci Big Block Chevrolet, an outstanding job. There were a lot of early shut-offs and poker-playing in qualifying, as you would expect with the kind of field assembled, but nothing should detract from a real solid performance from the Camaro. Once again there were upsets aplenty with number two qualifier Dave Townsend in his Pro Mod-spec Mustang bowing out with transmission/starter issues in the quarter finals.

By the time the dust had settled and we had reached the finals it was down to Simon Gough in his beautiful Jeff Bull-powered 598 ci 2012 Chevrolet Camaro against Brian Pateman in his nitrous assisted 540ci BBC. Simon had been chopping the tree down with 0.03 lights most of the event in both the bracket and the heads-up. But the superior power of the nitrous tune was the decider. Brian, who runs 8.80s with no gas, stormed to a 8.000/169, he is leaning on the motor so hard that with that much nitrous it starts to melt the ally floor in the Firebird.

Stay tuned to Eurodragster.com for the airing dates of the two TV shows featuring both rounds of UK Top Sportsman. Each show will be an hour long and shown on Motors TV. There will also be a DVD available from Quartermilehigh.com later this year covering both events.

Our special thanks go to all the UK Top Sportsman crew who worked their hearts out at both events. Phil and Avril from Santa Pod Raceway track crew, Mick Howling, Sefton Whitlock, Lisa Farmer, Keith Bick, the Crew Chief and Baby Giraffe, Keith Bick, The Pieman, Lighthouse Lee and Jordan Brastead. To our great sponsors and marketing partners, I hope we represented you all well: Direct Plastics, Wemoveyourcar.com, Antigravity Batteries, Engine Data Analysis, Jeff Bull Racing Engines, Hauser Racing, Steve Strong Engines, Drag Race Engineering, Rough Diamond Racing and Paul Marston's Drag Race School. Thanks for the support and belief of Eurodragster.com, Santa Pod Raceway management, all the track crew at Santa Pod and last but by no means least all the great teams and drivers who have given everything to put on some of the most exciting racing seen at a drag strip in 2014.

Do not miss the TV show which I guarantee contains footage you have never seen before.

Web site updates.
14th September: Richard Smith has updated his Zenfolio site with an excellent gallery from the FIA / FIM European Championship Finals. You can take a look at rdsmith.zenfolio.com/euro-finals-2014.

Warming up for the HRDs.
12th September: This weekend twenty Outlaw Anglia racers will be duking it out for a sixteen-car field at their season finale at the NSRA Hot Rod Drags at Shakespeare County Raceway. Paul Wright says that, with the 2014 Championship at stake, nostalgia race fans at are in for a treat:

Cliff Griffin is currently out in front and on form, recording PBs at the last few events. The team are working hard to put the Griffin family-run car back in the Winners' Circle for the fifth year in a row. Hot on his heels is the Flyin' Fyfer Colin Millar. Colin's motor took a hit at the Open Sport Nationals but Mother Nature shed a tear to keep him in the running. He had parts on order and a dyno session due yesterday. Truly living by the seat of his trooosers true Scotsmen don't wear pants (Yes, we know - Ed).


Steve Wells won't be in attendance after breaking his second crank of the season on a phenomenal 8.33 pass, his current number eight standing is sure to be overtaken by Barn Levy from Northern Ireland, Spencer Tidswell in the Problem Child gasser and a few others.

Adding another touch of class to this year's NSRA Hot Drags will be the legendary Al O'Connor, and for a dose of anarchy look no further than the two-car Time Bomb team of Dave Sidaway's turbo'd Fordson, and Crew Chief Gary Bird's purple Pop.

For full points standings please visit the Championship page at www.outlaw-anglia.co.uk. For Facebook fans more info can be found on the Outlaw Anglia Drag Racing page.

Rough start, smooth end.
12th September: Pär Willén aka PiPPi writes that up until last weekend's FIA / FIM European Championship Finals at Santa Pod Raceway it had not been the best of seasons for Swedish Pro Stock racer Jimmy Ålund and the J&J Performance Racing Team. Not being able to match the KB Racing horsepower to tracks of varying quality had made for some early exits. Jimmy went into the European Finals holding a third place in the standings. Four Championship contenders were in place which made for easy maths: Jimmy had to win the event to clinch the Championship.


"Qualifying was very hard for us", said Jimmy. "We only got down the track twice, not a good way to go into eliminations". Qualifying round two was good enough to get the top spot but the team was not satisfied. "No, not at all" said Jimmy. "We were very frustrated as we did not feel we had a solid race day tune-up in the car. Our competitors ran both quicker and a lot more consistently than we did."

In Sunday's eliminations Jimmy with a solo run in the first round as number one qualifier in a field with an odd number of cars. Things were looking up, a straight and strong 6.542/212.98, quickest Elapsed Time of the weekend. In the semi-finals against then points leader Michael Malmgren, a Must Win to keep his Championship hopes alive, Jimmy left first and never looked back, running quicker and faster through all the incremental points down the track. The numbers were 6.56/211.09. The final round, the last run of the entire season, was where the Championship would be decided. Jimmy was up against Magnus Petersson who had had his best Pro Stock season ever, coming off an event win at the previous race at Tierp Arena and then with more points than Jimmy. Jimmy left the line first, Magnus made up some ground in the first sixty feet but after half track it was all Jimmy for the round win, event win, and an unprecedented ninth FIA European Pro Stock Championship.

"That was sweet but very very tough" said Jimmy. "As it should be, the Championship was decided in that last pair down the track. The team worked hard and got the right tune-up at the right time. A huge thanks and appreciation for the solid support from our sponsors and our fans. Of course we extend our gratitude to the engine shop at KB Racing for all their excellent work.

"This FIA Championship trophy will look just fine next to the Wally we won at the NHRA race at zMAX Dragway this spring. And you can be be sure that the whole team is already looking forward to next season."

For more information including videos, please visit www.jimmyalund.com.

Old Skool Ford Round 6.
12th September: On Sunday 31st August the Old Skool Ford racers returned to Santa Pod Raceway as invited guests at VW Action. Jo Peters writes:

Our nineteen entrants went up against some of the quickest Vee-Dubs in Europe and the competition was fierce. Highlight of the weekend was ex-Rover Challenge racer Kev Jenkins in his XE turbo'd MK1 Escort finally breaking into the eights with a stonking 8.98 run which made the crowd erupt. He followed it up with an 8.93, another 8.93 and ended the day on an 8.90 - all as screened live on Eurodragster.com! The picture below left shows Kev up against Chris Todd in his Scooby-powered rear wheel drive Mk1 Fiesta Supersport, both launching into wheelies to put on a show for the crowds on the Saturday night. Chris ran a PB of 10.3.



Seasoned racer Darren Scannell (above right), who recently raced in Belgium, gained a second place trophy running a 10.01 in his Cossie-powered MK1 Escort.

The final round of the 2014 season takes place at Shakespeare County Raceway on Sunday 28th September.

Web site updates.
12th September: Our good buddy, photo-journalist Remco Scheelings has had two FIA / FIM European Championship Finals reports posted on the Autosport.nl web site. As ever there is a race report which you can check out by clicking here and an off-track report which you can check out by clicking here.

The Mad Welshman has updated his Flickr site with pictures from the recent Alamo Junior Drag Racing Fun Day at Santa Pod Raceway. You can check out Mad's shots at www.flickr.com/photos/the_madwelshman.

The latest edition of the Allard Chrysler Action Group on-line magazine ACAG update covers the sad tale of the engine damage and the plans for the future, plus a review of British Drag Racing Hall of Fame news and the Celebration Gala Dinner with VIP guests Don Garlits and his family. Brian Taylor thanks Nigel Holland for the on-line version which you can check out at www.drceurope.co.uk/acag/aug2014.

Editor's note: Still working on the news backlog whilst fighting back against health issues. Should be there very soon; please keep the news coming to news@eurodragster.com.

Flame and Thunder demos sought.
11th September: James Forster of Santa Pod Raceway has been in touch to invite racers to make demonstration passes at the Flame and Thunder Show on Saturday 25th October:

If you'd like to help to entertain the masses on the day with big burnouts, including a couple of fire burnouts, wheels-up launches and quick times, then please contact me at james@santapod.com or call 01234 782828. Preference will be given to the quicker and quirkier vehicles and we have a limited number of spaces. Even if you have already asked about entering, please contact me again as I am now equipped to take entries officially.

Walters' substitution.
10th September: Eagle-eyed readers will have noticed the appearance of Eurodragster.com sponsor Peter Walters' name under Exhibition in the UK National Finals entry list. Pete will now be driving Dave Wilson's A/Fuel Dragster at the Finals instead of his own Super Pro ET dragster.

"We decided to withdraw from Super Pro after our breakage at the European Championship Finals", Pete told Eurodragster.com. "All was not doom and gloom, though, as Dave asked if I wanted to drive his car and do some testing at the National Finals. If all the required parts arrive in time we will be there, and hope to finally put some great numbers down."

Pete is once again supported by Derek Flynn of fellow Eurodragster.com sponsor Gold RV, RW Custom Paint and Peter Walters Race Design. "Thanks for all the support", says Pete.

From one horse to several...
9th September: Swiss Top Fuel Dragster racer and Eurodragster.com sponsor Urs Erbacher says that his Finals started badly but came around:

We were really optimistic when we come to England. We had put a new AJ valve in the car which gave us a extra shot of nitro at the hit and would help us to run low 0.8s at sixty feet, and we ordered new tyres to run low 3.9s. But then everything started to turn round.


In Q1 the front crank seal leaked oil and the Starter wouldn't let us run. Q2 was our first run with the new valve which we had never tested before. We had way too much fuel at the hit so to cylinders went out at the hit and the burst plate went off. For Q3 we took the new valve off and it went great but after 200 feet a clutch finger broke and the tyres went up in smoke. But we got to the finish line and got into the show at number seven. We ran well in Q4 but after the first pair it started to rain and they cancelled the session.

We worked hard overnight because we were to race against Chris Andrews and he had run in the 3.9s. But I was optimistic: I beat him in Sweden so I knew I could do it again. And it worked, I won it again. Next was Duncan Micallef who also ran in the 3.9s. We still had a clutch problem and the car left badly, slowing down my reaction time. I saw him near the finish line and then he had a huge engine explosion and I took him before the finish line. So we got to the final against Thomas Nataas. We knew he had problems getting down the track throughout Sunday, and my car was not running better than a 4.20. Per and Karsten tuned Thomas' car very well and he caught me.

We were happy because runner-up is not bad with a car which only runs in the 4.20s. Later when we went to the banquet we were suprised when they called me up for third place in the Championship. How great was that? I didn't know it because I don't calculate points, I just race and win. My super team workeed perfectly all weekend: Robin Crew Chief, Dario Car Chief, Linus engine, Richard bottom end, Lukas and Marc on the clutch, Roy and Ralph on the blower and racks, Monika and Chris head servicing, Roger tyres, Fabian and Noah merchandising and media, and our new cook Ricky who made great food the whole weekend.

After attending two races in two years we raced the whole Championship and ended up in third place. I have decided to come back next year and to take the Championship back home to old Switzerland.


We have two pieces of hot news for the 2015 season. First, Noah will not race in Europe next year so we have his car for rent. We will rent it for the season, or for individual races, or for licencing. The driver can bring his own crew or we can crew the car, anything is possible. If you are interested or have any questions then just E-Mail us at urs@erbacher.biz or robin@erbacher.biz.

The second piece of news is that my daughter Jndia is to start her drag racing career. She will go for her Super Comp licence with Doug Foley's school in Las Vegas on 3rd November, after the race. In January she will go for her A/Fuel licence with Doug and at Easter she will try out my Top Fuel Dragster in England. If she gets her licence we will race two cars at the NitrOlympX in 2015. We will keep you informed about Jndia's licencing on Eurodragster.com and there will be more information soon.

Swift snippets.
9th September: Sam Lewis and Darren Prentice are organising a charity football match between Santa Pod Raceway staff and racers / crew. The match, in memory of Paula Marshall and to benefit Leuakaemia charity, will take place after qualifying on the Saturday evening (20th September) of the UK National Finals at Santa Pod. You will be able to stay in touch with developments on the event's Facebook page.

Many thanks to Tomas Pettersson and Palle Lind for sending us the official final points standings in the FIA and FIM European Championships. You can check out the European points on our OCS Paint-sponsored Points Standings page by clicking here or by clicking on the OCS Paint Points link on the left-hand side of any Eurodragster.com page.

Thanks to Ian King for letting us know that the latest points standings in the ACU UK Drag Bike Championships are now available on the King Racing web site at www.kingracing.com.

Thanks also to Andy Marrs for sending us the official FIA / FIM European Championship Finals timing data which you can check out by clicking here or by clicking on the Timing Data link on the left-hand side of any Eurodragster.com page, and for an updated table of European Bests including Thomas Nataas' and Timo Habermann's new records which you can check out by clicking here or by clicking on the European Bests link on the left-hand side of any Eurodragster.com page.

Steve and Babs Saunders of the UK's Hi-Speed Gas Super Pro ET team asked us to say a big Thank You to Santa Pod Raceway and the SPRC race officials for a fantastic week at the FIA / FIM European Championship Finals.

UK Junior Dragster racer Tyler Ashdown and dad Steve have been in touch to say a big Thank You to Lucas Oil Top Fuel Dragster racer Chris Andrews for all of his help and advice at the weekend and for taking time out of his busy schedule to spend time with Tyler. "We can't thank Chris enough", says Steve. "Well done to Joe Kellett for his win in Junior Dragster and finally thanks to all Santa Pod staff and track crew for a great weekend. See you at the National Finals."

Thanks to Ian Marshall for sending us Version 3 of the official entry list for the UK National Finals, which takes place at Santa Pod Raceway on 20th-21st September. You can check out the National Finals entry list by clicking here or by clicking on the Alamo Event Coverage link on the left-hand side of any Eurodragster.com page.

Martin Smith of the UK's Team Extreme UK Topspeed Automotive Street Eliminator team is urgently seeking an exhaust T&D rocker 1.55 for their twin-turbo 427 ci Small Block Chevy (see below). If you can help then E-Mail Martin at martin.smith@cglltd.co.uk or call 07809 390443.



Having sold his previous car in South Africa, Johnny Nilsson has acquired another Top Fuel Dragster which son Dennis will drive under the Nilssons' contact with the promoters at Tarlton Raceway in Johannesburg. The car, which came from Andersen Racing together with lots of parts, is now in one piece and the plan is to send it to South Africa in December and run it in February. Johnny asked us to thank Stig Neergaard and family for all their help as well as Henrik Cristiansen and Andersen Racing. Johnny's company Autoart has an order for ten Junior Dragsters to be taken to South Africa and there is also a plan to take more European cars such as Pro Mods and Top Fuellers to Tarlton Raceway.



Sweden's Adam Flamholc is considering selling his Viper or Daytona. "The Daytona is built by G-Force Racecars, 526 ci Hemi with a CN block, NRE heads, JanCen (Mike Janis) billet blower, Bruno drive and Lenco", says Adam. "Everything is fresh and ready to go. Runs 5.85s with 14% overdrive, in Europe we can go 20%. Have plenty of good Racepack runs to go with the car and I can also help with tuning. The Viper is built by Jerry Haas Racecars and is the fastest doorslammer in Europe. 526 ci motor with NRE or BAE Outlaw heads, PSI C-rotor blower, Bruno drive with Lenco, extremely consistent and extremely fast! Again many good Racepack runs and help with tuning. Both cars can be sold as rollers or turn-key. If you are interested then E-Mail adam@glueharbor.com."

Thanks to Stephen Billings for letting us know that an episode of Rise of the Machines, on satellite and Freeview channel Quest at 21:00 next Tuesday (16th), is about Top Fuel Dragsters. "It should be quite informative", says Stephen, "as the programmes go into the tech stuff behind the designs but in an easy to follow way."

Custom Car back BDRHoF Gala.

9th September: The British Drag Racing Hall of Fame is pleased to announce that Custom Car magazine, in partnership with Real Steel, is to join the list of companies sponsoring the BDRHoF 2014 Celebration Gala Awards Dinner.

First published in March 1970, Custom Car is the longest-established magazine covering drag racing and hot rodding in the UK and in 2007 was inducted into the BDRHoF in its own right. At one time in the early 1970s it served as the magazine of the British Drag Racing & Hot Rod Association and has sponsored many cars, events and Championships throughout its history. The Custom Car Shows of the 1970s and 1980s played an important role in bringing hot rodding and drag racing to the attention of the British public. This history of support will be marked by the BDRHoF Gala Dinner table programme/menu that will be presented to all those attending. Jointly sponsored by Real Steel it will be in the form of a mini Custom Car magazine featuring the menu, timetable and information about the award winners. Designed by Darren West of Power Race Graphics, it will be a great souvenir of the event.

Custom Car Editor Dave Biggadyke said "We are proud of our association with drag racing over the years and would like to thank the British Drag Racing Hall of Fame for giving us the chance oto get involved in this magnificent tribute to the pioneers of the sport – particularly as this year marks fifty years since Sydney Allard organised the first British International Drag Festivals. It is fantastic that one of the men at that series of influential drag racing meetings, Don Garlits, is to be at the Gala Dinner. He has stamped his mark on the sport in a manner that nobody else has equalled. I would like to thank Charles Pinion of Real Steel for joining us as co-sponsor."

BDRHoF Press and Public Relations Manager Robin Jackson said "Having Custom Car magazine involved with this event is very fitting. In media terms there can be few publications which have equalled the support and exposure they have given drag racing since 1970. The special mini replica of the magazine on the dining tables will definitely become a collectors' piece. On behalf of the BDRHoF I thank both Custom Car and Real Steel for their support."

2014 European Champions.
8th September: Congratulations to the 2014 European Champions, all but one of which were decided at the weekend's FIA / FIM European Championship Finals at Santa Pod Raceway:

FIA Top Fuel Dragster: Thomas Nataas
FIA Top Methanol Dragster: Chris Polidano
FIA Top Methanol Funny Car: Johan Lindberg
FIA Pro Modified: Mattias Wulcan
FIA Pro Stock: Jimmy Ålund

FIM Europe Top Fuel Bike: Ian King
FIM Europe Supertwin: Samu Kemppainen
FIM Europe Pro Stock Bike: Fredrik Fredlund
FIM European Super Street Bike Cup: Steve Venables

FIA / FIM Finals results.
8th September: Congratulations to the winners of the weekend's FIA / FIM European Championship Finals at Santa Pod Raceway:

FIA Top Fuel Dragster: Thomas Nataas 4.0265/303.85 def. Urs Erbacher 4.2852/285.72
FIA Top Methanol Dragster: Timo Habermann 6.1174/162.49 bye, Dennis Habermann no show
FIA Top Methanol Funny Car: Gareth Ellis 5.7747/249.10 def. Johan Lindberg 11.8766/69.71
FIA Pro Modified: Mattias Wulcan 10.3640/84.58 def. Marc Meihuizen 12.9362/47.37 DQ
FIA Pro Stock: Jimmy Ålund 6.5715/211.10 def. Magnus Pettersson 6.6329/208.00
European Nitro Funny Car Series: Kevin Kent 4.5530/241.45 bye, Gordon Smith no show

FIM Europe Top Fuel Bike: Steve Woollatt 6.2682/215.02 bye, Otto Knebl no show
FIM Europe Supertwin: Martijn de Haas 6.6230/214.92 def. Job Heezen 6.7029/191.40
FIM Europe Pro Stock Bike: Fredrik Fredlund 7.0422/187.36 def. Gert-Jan Laseur 7.1800/182.88
FIM European Super Street Bike Cup: Steve Venables 7.2034/200.65 def. Garry Bowe 7.3308/200.78

Comp Eliminator: Robin Orthdoxou (7.72) 7.0521/185.02 def. Sascha Pretzch (7.72) 7.3078/181.39
Super Pro ET: Dave Catton (7.58) 7.6195/162.47 def. Brian Pateman (8.69) 8.8235/155.73
Pro ET: Rick McCann (9.95) 9.9906/130.60 def. Mark Bailey (9.00) 8.9798/147.10 breakout
Super Comp: Brian Pateman 8.8390/155.78 def. Dave Day 8.8761/147.29 DQ deep stage
Super Gas: Jon Morton 9.9333/147.61 def. Jon Giles 9.9723/151.61 DQ red light
Super Street: Bob Lees 10.9555/132.45 def. Karen Stevens 10.8984/129.89
Lucas Oil Junior Dragster: Joe Kellett (7.96) 7.9708/81.96 def. Aaron Fensome (8.18) 8.1985/79.25
Topspeed Automotive Street Eliminator: Stu Williams 7.7668/182.14 def. Jon Webster 8.6436/137.00

Subject to official ratification the following records were set:

Top Fuel Dragster speed: 316.40 mph, Thomas Nataas
Top Methanol Dragster ET: 5.221 seconds, Timo Habermann

Congratulations also to Lee Huxley and Phil Bennett who won the Eurodragster.com / Bad Habit Racing Perfect Light Award and Eurodragster.com / Gold RV Perfect ET Award respectively. Both Awards have been reset to £50 for the UK National Finals at Santa Pod Raceway.

You can check out our Alamo Rent A Car-sponsored FIA / FIM European Championship Finals reports, pit notes and pictures by clicking here or by clicking on the Alamo Event Coverage link on the left-hand side of any Eurodragster.com page.

Malmgren to change number?

5th September: FIA European Pro Stock Championship leader Michael Malmgren is very pleased with his season so far, and that it will be a bonus if he can change the race number on the GXP for next year:

When we bought this trick new Jerry Haas GXP we asked ourselves whether we could keep the #3 on the car, but of course we are aiming higher. We have to be realistic: Jimmy has engine power from KB Racing which you can't buy for love nor money, and he has figured out his Camaro perfectly. He never usually leaves anything on the table for rest of us. Thomas Lindström has the latest engine technology from Allen Jonsson, so we figure he will be tough and he is a good driver. We can't leave Magnus Petterson out of the discussion as he had his engine updated by Bob Ingles. Bob does my engines, so we know what Magnus has got under the hood, and he also has a fast car and a good team. And look at him now, he can win it all. Then we never know what will happen with the guys from Finland, and we have both Jan Palqvist and Christian Sagelv who have stepped up with new engines this year.

Before the season started everyone in the media etc said it will be between Ålund and Lindström (Not all - Ed), the rest of us were not even considered. How wrong they were!

Looking back we changed all that by beating Mr Imposible Jimmy Ålund twice this year, and with the win at Alastaro and runner up at Tierp we now are in points lead, which we didn't expect. Thomas is more or less outside the top three this year so it's all down to Jimmy, Magnus and I, and we are all within one round of points. So it will be the most thrilling Finals ever at Santa Pod, at least for Pro Stock. What about the rest, well I guess it didn't turn out as expected. Nixxon, the quickest car from Finland, had to sit out this year which was too bad as he is a fun guy.

It ain't easy - sometimes more power doesn't help, a Pro Stock car is hard to tune and believe me we worked our asses off pre-season to get a grip on it with a lot of problems with tyre shake etc. This Haas car is very different to my old, more forgiving Bickel car. I must say I am very proud of my crew Erland Cox, Bjarne Cox, David Xen, Kent Eriksson and stand-in crew Tord Sjöström, they have done hell off a job ! Regardless if whether there will be a 3, 2 or 1 on our car for next year we are pleased with the season so far. Let's hope for more than we have right now, that would be awesome.

Swift snippets.
5th September: Santa Pod Raceway asked us to clarify that, although post-Finals Banquet booking forms were distributed to all racers, the event is intended for Pro racers only. If you have any queries then please contact Santa Pod Raceway.

Amanda Cox and Team Yenkonova / Team Topspeed asked us to wish Crew Chief Tony Underhill a fabulous birthday for today (Friday). When today's qualifying is done Tony will sit on the spectator bank celebrating with his favourite Pod pizza watching his favourite classes race. "The rest of the team want you to enjoy it this year because next year's a whole new game", says Amanda.

Interview: Jussi Puolakka, damBEST.
4th September: For the latest in our occasional series of Features presented in association with Lucas Oil Products Simon spoke to Jussi Puolakka, Finnish former racer and now European distributor of damBEST carburettors.

Thanks are due to the good offices of Dave Riswick of Eurodragster.com sponsor John Woolfe Racing for helping to arrange the interview to coincide with Simon's visit to Finland for the FHRA Nitro Nationals, and to John Satterfield, owner of damBEST.

Click here to read our interview with Jussi Puolakka or click on the Features, Interviews, Tributes link on the left-hand side of any Eurodragster.com page.

Andersen Racing catch-up.

4th September: Andersen Racing Top Fuel Dragster team joint car owner and tuner Karsten Andersen of Eurodragster.com sponsor Landmeco has been in touch with an update on the team's season so far:

The season started in England with a really nice 3.91 second run in qualifying, which was more than good enough for the number one spot. Unfortunately all eliminations were cancelled due to rain. Then it was off to Finland. The track was really tricky and we had to detune a lot. We can measure how much power our car produces, and on a good track we exceeded 9000 hp. In Finland we never went any higher than 4200 hp. We qualified top but went out in the second round: the engine exploded big time and we lost by a few hundredths of a second. The damage was huge, and we didn't even bother taking it apart. A team member from one of the other TF teams wanted the block as a souvenir, so he had it with crank, rods and pistons still in it. In trade we got a couple of designer chairs. When we get old we can sit in those chairs remembering the beautiful country of Finland – the huge crowd – how we got those chairs and one of the two worst race tracks on this planet. The third race of the schedule is the coolest place on the tour: the HockenheimRing in Germany. The atmosphere is hairy and the crowd is huge.

We qualified number one, but again we went out in the second round. This time a small bracket holding the throttle cable broke. Anyway the car ran really well all weekend. So good that some suspected us of using traction control. We almost thought the same, as that track was the other one of the two worst tracks on this planet. Actually we did have some kind of traction control, whose official name is Thomas Nataas. He would be told to hold the brake light, medium or hard anything between 0.0 and 2.8 seconds into the run. On every run he was within 0.1 sec of his instruction. This also meant that he had to drive and control the car with one hand.


Finally it was off to Tierp Arena in Sweden. We were really looking forward to going there. That place is every racer's dream, and we have never lost on that track. We did struggle a bit in qualifying. It's always a little challenging getting the tune-up right after Finland and Hockenheim, but we managed to get two decent back-pedalling runs and ended up as number one qualifier. The points standings after Hockenheim made the Sweden race one of those dead or alive ones, as six teams were still in the Championship chase. E1 turned out to be one of the more weird ones. Anita was eliminated by Duncan. She was in front until she was hit by her Racepak battery. When Stig Neergaard was told to fire up his car, the safety system failed. He could have fixed it in a minute or two, but he was disqualified, and Antti Horto had a bye run. We do not support Stig's disqualification. Urs Erbacher and Chris Andrews had a smokefest, and maybe because Chris doesn't normally smoke the tyres, Urs won. Thomas saved us with a 4.06-second back-pedalling run against Micke Kågered.

In E2 we got it right and ran a new European best of 3.956/501.86 run against Duncan, who ran a strong 4.10/490. In E3 we won with a 3.955/500.46, against Antti's 4.11/418. It was really really nice to win that race, and resetting the European record which formerly belonged to – yes, Thomas Nataas.

So to start at the beginning – it's time for the last race of the year. We are leading the championship by 69 points, and we are heading for Santa Pod, England for one of – or maybe – the fastest races of the year.

As always huge thanks to our amazing sponsors: Landmeco, Else-Marie, Biltema, Teslak Transport, Pack Plast, ABCSkilte, Red Line Synthetic Oil, Interfit UK, Preben Hansen, and Gert Hansen. The weather looks to be awesome. Car, crew, Andersen Racing and Thomas Nataas are more than ready. You will need a really good excuse not to come – but if you really have to stay at home you can always get your live updates at Eurodragster.com (Thanks! - Ed).

A flaming brilliant weekend.

4th September: UK Wild Bunch racer Sarah Howells says that the drag racing family are willing to share the most amazing experiences:

Facing the end of another un-remarkable day in the office I ventured onto my little smartphone to see if the world of Facebook held any particular smile-worthy events. I spotted a message from Bob Hawkins ... interesting ... oh look he uses a photo of his famous fire burnouts as his profile pic ... how cool I thought, but reading the message turned the day into anything but un-remarkable! Bob wondered if Darryl, Steve or I might be interested in taking his Time Traveller 1 slingshot across to Hockenheim in Germany to perform Europe's first side-by-side fire burnout in the event night show. As a drag racer my reactions are pretty quick so typing "Hell yes!!! Are you serious?!!" took nanoseconds! And so the adventure began. Darryl was driving the van, I was doing the 'organising', Steve was bringing the beer... but who was actually doing the burnout? There was a lot of "No you do it"... "No, really you should do it" which resulted in three lots of race kit being packed just in case. The easiest decision was to let Bob decide.

The road trip was epic! We picked Steve up when we collected the trailer and then headed off for the ferry. What an awesome experience sailing with DFDS was, smooth crossing, great food and all the staff were really helpful. Safely transported into Europe we travelled through the night reaching the track early the following the morning, the Thursday. We joined the Super Pro pits as Bob, Tom and Ted were already there with the second Hawkins Racing vehicle, Bob's blown slingshot Time Traveller II. Everything so far had a very familiar feel to it and there were plenty of friendly faces. We queued with Billy Gane and the Moldens for scrutineering, we had Ove and Arnie Kröger pitted just across the way with their stunning Dancing Queen slingshot and Colin Millar was pitted right next door. We were in exceptionally good company. We found a teeny weeny issue with TT1 when she was released from the trailer: our nose cone demon had struck again. The car must have worked a little loose on the journey and despite our numerous checks the nose was a little bent. Ted set to work on sorting that out and in no time at all everything was looking as good as new – phew!

Friday morning was qualifying for Super Pro so TT2 was fired up ready nice and early. I'd taken the opportunity to do some international Running for Paula training and bagged the Formula One circuit including the drag strip itself in the process. Awesome and it was lovely to see Ian Marshall and the Santa Pod team too – what a fabulous job they did in what were challenging circumstances. This was my first proper look at the enormity of this place. I'd heard mention of 50'000 people attending the meeting and now I'd seen where they were all going to be seated. Wowsers! The timings of our two qualifying rounds gave us an insight to the precise nature of this event too – it is run like a very well oiled machine, runnng to the precise minute. Off we trundled at our alloted time and made our way down to the strip passing all the garages normally occupied by F1 teams but now home to the Bloodlines slingshot of the Turbovilles, Kirsten's Suzy Q and the beatiful altered driven by Jutta which we'd seen at Dragstalgia. Very exciting. The pit lane was full of Top Fuel, Nitro Funny Cars, Pro Mods... what an event this was going to be.

Bobs first run didn't quite go to plan - a desperate shame because the car was bang on the money at one stage too. He had a much better run on the second qualifier which put him in the top ten – job done the rest of the day was ours to relax, watch the racing and get a bit of cock pit orientation under our belt in TT1 ready for the big show on Saturday night.

The atmosphere at Hockenheim is great, everyone is beautifully friendly and ever so slightly crazy – we really felt at home. Saturday dawned and it was hot! Bob sat out the final morning qualifier – the competition was important but ensuring the car was absuloutely perfect for the Night Show was the main objective. That gave us some more time to focus on TT1 and get the car fuelled up, fired up and the chosen driver comfortable in the hot seat. I still can't quite believe that I got the job! Thanks to Darryl and Steve for graciously giving up the opportunity. I did quite a lot of preparation for the night of firsts - first time racing at night, first time driving this car and first fire burnout... oh, and first time doing all that in front of 50,000 people. Crossing my fingers and hoping for the best didn't seem appropriate so I took as much time as possible to get as relaxed and at home as I could although there was a possibility I had taken things too far when Bob caught me going through the gears simulating nightime with a helmet bag over my head!

Bob was drawn against Barry Giles in the first round of eliminations but despite a valiant effort the win light went to the other lane and it was Barry who advanced to the next round. Our focus firmly moved to the evening activities and our second stage of preparation – me driving TT1 under power along the return road. That went reasonably well and we declared ourselves ready.

All the Night Show participants are asked to attend a meeting prior to its start. Jerry Lackey talks to each individual to ensure that everyone knows exactly what they are doing and when they are doing it. The fire burnout slot was near to the end of the show at 21:50 and there was much amusement (I think) when we made it known that I was the second fire burnout driver alongside Bob. Maybe it's unusual for a lady to do this in Europe? Not any more!

There was nothing more for us to do other than wait for darkness to descend. The pits fell wierdly quiet as all the other racers made their way down to either the spectator stands or to the fire-up road waiting their turn. The crewing duties were already decided. Darryl would back up Bob, Tom would back up me, Ted would pour Bob's petrol and Steve would pour mine.

The nightshow is spectactular! If you've never seen it then get on You Tube and check it out, amazing! Being a part of it is something we will never forget. The signal came that it was time for our part of the show. Thumbs up to Bob to wish him luck then I was pushed through the burnout box to then fire the car up. Steve poured the petrol, I watched as the flames took hold and then started my count down: one Mississippi, two Mississippi... oooooohhhhh this is so cool... three Mississippi .... "Did you say go Tom?". Out of the corner of my eye I saw Bob fly forward in TT2. Definitely my turn to hit the throttle and go. Waaaaaahhoooooooo! The reverse was a bit juddery but I managed to stage the car nicely and off I went on the run into the dark – second gear launch, nice and steady but soaking up the atmosphere all the while! Bob of course hit the throttle full pelt and the photographs of the blown slingshot with flames licking at the slicks are just stunning. Europe's first side by side flame burnout – congratulations to the Hawkins Racing team for grabbing a little bit of history with both of their cars! Many hugs were shared at the top end of the track when the crew car arrived – I got a slight ticking off from Tom for out-staying my welcome in the fire but all in all it was good, we'd done it and it felt great!

Back in the pits it was strangely surreal. We came back, cooked dinner for nine people as Bob's wife Julia, daughter Penny and son-in-law Chris had joined the festivities and then we were off into the night to join the party with a brilliant band that had been playing for much of the evening. We met some great people that night and when handed a sparkler "To be like the crazies in the fire burnout" I whispered "Did you see it? Did it look good? I was driving the car in the right hand lane". I thought the guy was going to fall on the floor in shock but he excitedly gathered his mates and we spent the rest of the night swapping drag racing stories whilst the band played on! What a great time.

But it didn't end there! We were absolutely delighted to find that on Sunday we would be able to complete a demonstration run before the finals took place. Bob lined up against Laura Turburville and I lined up against Ove – what a dream. Sadly Ove lost oil pressure so I completed a solo run but it was still great – TT1 is an awesome car to drive. Straight, true and a perfect fit!

What a weekend of memories! Massive thanks obviously go to Bob for the opportunity of a lifetime, to Tom, Ted and Steve for their support, patience and calm and to Darryl who, despite winning the toss to do the burnout was insistent that I should be the one to do it, did all of the driving to get us there and back safely in record time and as normal took pit grub to a whole new level of tastiness! Thanks also to Jerry Lackey for the invitation and the whole Hockenheimring team who were welcoming and so helpful all weekend – everything was awesome! See you all in 2015.

Photo thanks to Adam for capturing this picture. It's the only one we have showing me fully immersed in flames from the side because the photographers were only able to stand on the left hand side due to the fireworks sited down the right hand lane.

Good luck to everyone at Eurofinals this year. Unbelievably none of the four slingshots with which we are involved with are ready to roll - Chemical Reaction, Black Pig Too, Ramraider and.... well there's another blown slingshot which is now in the hands of one of our team mates, so that makes four - so we will sit this one out and be back next year. There's also the small matter of a half marathon on Sunday as I am again running the epic Great North Run in aid of Runnning for Paula. If anyone has any pennies left after the various Ice Bucket Challenges and they would like to make a donation then we'll be at the Hot Rod Drags or you can visit the www.justgiving.com/dashracinguk web site. Thanks to everyone for their amazing support this year.

Web site updates.
4th September: The latest issue of the Speedgroup Newsletter is now available and contains Turtle Wax Internationals review, FIA / FIM European Championship Finals previews, Eurodragster.com Editor's Diary and more. You can check it out at club.speedgroup.eu.

Test and Tune coverage.
3rd September: A small (very small) advance guard of the Eurodragster.com staff is in place at Santa Pod Raceway to bring you the action from today's Pro Racer Test and Tune in association with Alamo Rent-A-Car.

Our coverage will consist of an end-day gallery and Webster Race Engineering / Nimbus Motorsport webcast with trackside audio so long as the track is open.

You can check out our Pro Racer Test and Tune coverage by clicking here or by clicking on the Alamo Event Coverage link on the left-hand side of any Eurodragster.com page.

Eurodragster.com will also be broadcasting tomorrow's first day (Sportsman Day) of the FIA / FIM European Championship Finals before SantaPod.tv take over on Friday for the rest of the event with free Web TV brought to you by the same team who produced the excellent NitrOlympX webcast.

Take tea with Don Garlits.

3rd September: The British Drag Racing Hall of Fame is delighted to announce an exclusive opportunity for drag racing enthusiasts to meet Don Garlits at Santa Pod Raceway on Sunday 23rd November. Afternoon Tea with Don Garlits is presented by the BDRHoF in association with US Automotive and Julie Braskett and will take place in the Quarter Mile Club (Bankside VIP) between 2:30 pm and 5:00 pm.

This event is the only public appearance which Don will make during his 2014 UK visit. Only fifty tickets are available for this event, at £35 per person plus booking fee. Your ticket includes:
Hot drinks to welcome you on a chilly November afternoon
Q&A session
Personal photo opportunities
An autographed copy of Don Garlits And His Cars
Full afternoon tea
To order your ticket visit Santa Pod Raceway's on-line ticket shop at www.eticketing.co.uk/santapodraceway or call 01234 782828 (outside the UK +44 1234 782828). Please note the terms and conditions at the end of this article.

Julie Braskett says "Having grown up in a drag racing family from Southern California, and recently relocating to the UK, I find it rather astounding that now, on this side of the Pond, I am preparing to meet one of my father's idols. Don Garlits is the Big Daddy of them all. A pioneer and a true legend of the sport. He was the driving force, the inspiration, and the very reason my father became a drag racer. This is the reason why I am committed to continuing the legacy in my father's name. I would like to thank the BDRHoF from the bottom of my heart for welcoming me with open arms, and for the honour and privilege of sponsoring such an occasion."

Stewart Bassett of US Automotive says "We have supported the British Drag Racing Hall of Fame since its inception and its growth in status over recent years has been very rewarding. Apart from Bonneville being cancelled, it's been a great year for all of us at US Automotive. Being able to bring Rat Trap and Pure Hell to Dragstalgia was a real highlight and the opportunity to sponsor and host an appearance of the man who has to be the most influential in the sport's history is the icing on the cake. We are all looking forward to meeting a legend."

British Drag Racing Hall of Fame Chair Stu Bradbury says: "The BDRHoF Celebration Gala Dinner is proving to be a great success and it will be a sell-out function. Although we plan a book signing session as part of the Gala Dinner occasion, Don is only in the country for a few days and many more fans want to meet him. This additional opportunity at Santa Pod will hopefully fill that need. I would like to thank Julie Braskett and US Automotive's Stewart Bassett for their generous support. I know the event will be a very special occasion. I'm guessing it will also be a sell-out so book your tickets early."

The Hall of Fame is grateful to the management of Santa Pod Raceway for their kind assistance in arranging this event, and to our event sponsors USAutomotive and Julie Braskett for their invaluable support.

Please note the following Terms and Conditions:
Admission by valid pre-booked ticket only.
Tickets are limited in number and sales are subject to availability.
No more than four tickets to be sold per person.
Once purchased, a ticket cannot be returned or refunded.
A booking fee of £ 2 will be added to the price of each ticket.
Additional postal charges may be applied if purchasers require their tickets to be mailed to them. Postal charges will not be applied to tickets booked online and printed out at home.
The British Drag Racing Hall of Fame is supported by Beech Underwriting, US Automotive, Power Race Graphics, Santa Pod Racers Club, Pennine Drag Racing Club, Eurodragster.com, Avon Park International Racing Association, Shakespeare County Raceway, Santa Pod Raceway, York Raceway, Allard Motor Company, Flint Insurance Group, Lucas Oil, and Custom Car / Real Steel.

Swift snippets.
3rd September: We understand that Eire's Gabby McDonald is a last-minute addition to the Top Fuel Dragster field at the FIA / FIM European Championship Finals. Gabby will be driving one of the Rune Fjeld Motorsport dragsters.

FIA Top Tens.
3rd September: As we approach the FIA / FIM European Championship Finals, Andy Marrs of TSI Timers Europe has been in touch with an interesting set of Top Tens in the FIA European Drag Racing Championship classes:

Event wins
1. Jimmy Ålund 25
=2. Dave Wilson 17
=2. Urs Erbacher 17
=4. Leif Andréasson 13
=4. Micke Kågered 13
=6. Peter Schöfer 12
=6. Michael Malmgren 12
=6. Ulf Leanders 12
9. Niclas Andersson 10
=10. Micke Gullqvist 9
=10. Andy Carter 9

Round wins
1. Jimmy Ålund 113
2. Michael Malmgren 110
3. Leif Andréasson 98
4. Dave Wilson 92
5. Peter Schöfer 86
6. Micke Gullqvist 83
7. Ulf Leanders 75
8. Micke Kågered 51
=9. Dan Larsen 50
=9. Urs Erbacher 50

Number one qualifiers
=1. Leif Andréasson 32
=1. Michael Malmgren 32
3. Jimmy Ålund 31
4. Dave Wilson 30
5. Ulf Leanders 19
6. Andy Carter 17
7. Urs Erbacher 16
8. Micke Gullqvist 12
=9. Anita Mäkelä 11
=9. Peter Beck 11

Low ET of the event
1. Dave Wilson 34
2. Michael Malmgren 32
3. Leif Andréasson 31
4. Jimmy Ålund 30
5. Andy Carter 19
=6. Ulf Leanders 18
=6. Urs Erbacher 18
8. Micke Gullqvist 15
9. Thomas Nataas 11
=10. Urban Johansson 9
=10. Johan Lindberg 9

High speed of the event
1. Michael Malmgren 35
2. Dave Wilson 32
3. Jimmy Ålund 28
4. Leif Andréasson 25
5. Urs Erbacher 23
6. Andy Carter 22
7. Ulf Leanders 13
=8. Barry Sheavills 12
=8. Micke Gullqvist 12
=8. Thomas Nataas 12

These Top Tens complement Andy's and Simon's Champions' Champions analyses which you can check out by clicking here.

FIA/FIM Finals Perfect Awards.
19th August: This weekend's FIA / FIM European Championships Finals at Santa Pod Raceway is the latest event in the 2014 Eurodragster.com Perfect Awards Scheme. £100 is on offer for perfect performance.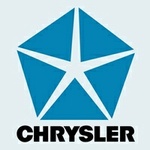 This weekend's Eurodragster.com/Bad Habit Racing Perfect Light Award has been reset to £50 after it was won by Super Pro ET racer Patrick Dubois at the Open Sport Nationals. The money will be paid in cash to the first racer this weekend to record a Reaction Time of 0.000 seconds. The Perfect Light Award is available to racers in all classes during qualifying and eliminations, but will only be awarded for the first Perfect Light of the event. If not won this weekend then the Award will be increased to £75 for the UK National Finals at Santa Pod Raceway; if it is won then it will be reset to £50 for the UK National Finals. The Perfect Light Award is presented in association with Bad Habit Racing (Cath and Tig Napier, Pro ET).

Decals are not mandatory for the Perfect Light Award but we would appreciate it if Eurodragster.com decals are carried. Eurodragster.com decals are available in the Signing On office.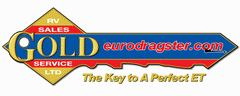 This weekend's Eurodragster.com/Gold RV Perfect ET Award has been reset to £50 after it was won by Junior Drag Bike racer Natalie Jones at the Open Sport Nationals. The money will be paid in cash to the first racer this weekend to run an ET to the thousandth of a second on dial-in or index. The Perfect ET Award is available this weekend during qualifying or eliminations in Super Pro ET, Pro ET, Super Comp, Super Gas, Super Street and Lucas Oil Junior Dragster (eliminations only), but will only be awarded for the first Perfect Run of the event. If not won this weekend then the Award will be increased to £75 for the UK National Finals at Santa Pod Raceway; if it is won then it will be reset to £50 for the UK National Finals. The Perfect ET Award is presented in association with RV sales and service specialists Gold RV. For more details about the services which Gold RV can provide see Derek Flynn or visit www.goldrv.co.uk.

To be eligible to collect the Perfect ET Award, racers are required to carry decals, one on each side of the vehicle. If you pull this weekend's first Perfect ET but are not carrying decals then there will be no discussion; we will not pay out and the next person to pull a Perfect ET will get the money assuming that they are carrying decals. Decals are available in the Signing On office.

In front of 50,000...
3rd September: Reigning European Supertwin Top Fuel Champion team Zodiac Racing headed to the famous Hockenheimring in Germany for the biggest race of the 2014 FIM European Drag Racing Championship. the NitrOlympX. Vincent Pels writes:

The media attention again was huge at this event, and for this year it even had free live Web TV coverage. Unfortunately the Formula 1 organisation demanded that the track had to be cleaned as it is part of the run-off area. And again it was done in such a way as to make it unsuitable for the full potential of the nitromethane-breathing monsters. The NitrOlympX track crew along with the crew from Santa Pod Raceway had worked non stop for two weeks between the Formula 1 race and the tweny ninth edition of the popular drag race, but despite their tireless efforts the Rico Anthes Quartermile never reached the record setting state of a few years ago. And as the Zodiac Racing supercharged Nitro Harley is one of the most powerful bikes in the field, these conditions did not help at all.


This year there was no appearance in the spectacular Night Show, where the blown Zodiac Top Fuel Supertwin has become infamous for its traditional feat with huge header flames. But the large crowd could still enjoy this spectacular sight during the late afternoon qualifying sessions.

On the Sunday morning the sun was out and the track finally started to get a little better. So when the FIM bike classes ran some better performances were expected. In the first round of eliminations Ronny was up against Dutch rider Martijn de Haas, who is enjoying his best season yet with some stellar performances. At the green light Martijn was away first, but Ronny was past him by 300 feet. For the first time that weekend the Zodiac Power really started to kick in and the bike started to pull real hard. Then the inevitable happened when the primary belt broke, creating some damage including the blower drive system. As Martijn was struggling as well, it became a race of momentum which was won by Ronny in a silent fashion. Back in the pits the crew started to work frantically and with the help of Martin from the King Racing crew it looked like the bike was going to make the call for the semi-finals especially since Samu, our contender for the next round, along with the Hockenheim crew were able to change the schedule to give us more time to get the job done. A big Thank You to all. But when the bike was ready to go, Samu was already doing his burnout.

Even though the team went out in the semis, they still left with a positive feeling. They were able to make all qualifying rounds and the engine held up real good. Their quest for the European Championship will be more a theoretical thing than anything else, but the chance for a runner-up spot in the FIM European Championship is still very much alive at the last race of the season at Santa Pod Raceway. Again some changes have been made in the fuel system and the blower has more overdrive to try to make more power then ever before.

Please make sure to come by our pit to have a look, stand next to a 1000+ hp engine warm-up, grab a hero card, or buy a Zodiac Racing baseball cap or T-Shirt.

The Zodiac SuperTwin Top Fuel drag racing team is proudly sponsored by Zodiac International BV, Spectro Oils of America, S&S Cycle Proven Performance, Supertrapp Exhaust Systems, Accel Motorcycle Products and Kibblewhite Precision Machining.

Sauna? Who needs it.
3rd September: Our good buddy John Hackney has been in touch with an account of his trip to the St Louis Streetcar Supernationals where he planned to help with the organisation but ended up racing:

I flew out on the Sunday before the event to help out Mel, Heather and Mallory from the PSCA. I went via Chicago Airport, which is absolutely huge: it must have taken nearly thirty minutes to taxi from the runway to the terminal. Luckily my connecting flight was delayed by an hour or I think I would have missed it. I flew from there into St Louis. Off to the car rental place and an upgrade later I was in a V6 Camaro. I was not going to bother with racing this time, but Mel kindly offered to pay for the tech card and entry so why not!

I arrived at the track on Monday morning and was handed two boxes of flyers to distribute, so off to the local areas on Monday and Tuesday to drop off to convenience stores, Auto shops and restaurants, wisely deciding to give Ferguson a miss this time.

Wednesday arrived and it was time to start pitting duties, basically greeting racers at the gate then passing them on to Mel who put them in their correct places. I was privileged enough to be shown around the best damn bar in the pits by Camp Stanley, what a top man he is (Seconded - Ed). The day having gone quite quickly, it was then off to the airport to pick up Ron and Ruthie Pister who had flown in from Washington and finally go to the rental house in St Charles, a gorgeous little town which reminded me of Stratford-upon-Avon with lots of restaurants and boutique shops.



Wednesday night was Test and Tune night for the early arrivals, so I put a few laps in with the Camaro going from a 15.5 with traction control to regular 14.9 passes without. At about ten in the evening a storm was forecast. The grandstands were evacuated and boy was it a storm, the best lightning show I have ever witnessed.

On Thursday morning, Jason Kenzevitch arrived from Las Vegas with a borrowed Outlaw 8.5 car due to unfortunate engine damage to his very quick Mustang. After an eventful long journey, I will say no more on this except that if you have a shortbed truck and a gooseneck trailer then don't make a tight turn! Thankfully the trailer had air conditioning, which was used a lot over the next few days as the temperatures were in the hundreds with very high humidity. There was an open Test and Tune session so off we went to get the cars dialled in. My first qualifier in the Camaro was not a brilliant reaction (Street Muscle and Bracket 1 qualify on reaction times), but the second netted me a 0.009 light which was good enough for number one qualifier. The quest for the quickest doorslammer title had already started in Outlaw Pro Mod by this time with Frankie Taylor on his first test pass over a quarter mile running 5.59! This figure was lowered to 5.55 on his next pass, High Speed already being traded between the Moits car and the Q80 car.



Friday morning again was hotter than hell with very high humidity , every time you went from A/C to outside it felt like a sauna, my glasses instantly misting up as soon as I was in the heat. I decided to enter Brodix Bracket 1 to double my chances of going a few rounds, narrowly missing out on number one by running a -0.001 red, ultimately ending up third qualifier. By now all of the legal Pro Mod cars were qualified in the fives, and the Outlaw cars were flying.

Saturday was eliminations day with a final qualifier for all bracket classes. A few more local bracket racers had turned up in the day which swelled the field slightly. Then off to the presentation for number one qualifiers, I got a few laughs when it was announced that I was driving a rental again. I got a bye in the first round of Calvert Racing Street Muscle and ran another 15.0 run, then straight back round for the first round of Brodix Bracket 1, where I faced Alex Rogeo in her ten-second Dodge Magnum. This turned out to be a double breakout race which Alex won by 0.002. The second round of Street Muscle was against a nine-second Camaro whose driver was deadly accurate on his dial in, so that was me done in Street Muscle. I bought back in to Bracket 1, but once again fell foul with a red light. The rest of the evening was spent in the stands watching records fall in Outlaw PM, culminating in the epic 5.46 to 5.47 race between Frankie Taylor and Turky Al Zafiri.

I would like to thank Mel, Heather Mallory and all of the PSCA officials, Ron and Ruthie Pister, Jason Kenzevitch, Camp and John Stanley for being a great laugh, and Alex Rogeo for a superb race.

Swift snippets.
2nd September: Thanks to Trakbak Racing CEO Keith Bartlett for letting us know that Trakbak Racing and Track Group Europe have released a one-hour on-line video of the NitrOlympX. "This edit of the show is that produced for the race teams and their sponsors", says Keith. "It includes both FIA and FIM Championship classes along with interviews and non-racing segments, which in the case of the NitrOlympX was the Night Show. Trakbak Racing will be producing a similar show from the European Finals, in addition of course to our main TV broadcasts and live Web TV during the event". You can find the NitrOlympX show at youtu.be/dGuflnYJyvM, at www.santapod.com, and on the official FIM Europe Championship web site at www.tgeurope.eu.


UK Top Fuel Dragster racer Tethys will have T-Shirts and souvenirs for sale from his pit at Santa Pod Raceway this weekend. "I'd like to thank Persåker's Speed Shop and my fellow air-cooled brethren in the Volkswagen Drag Racing Club for the support, it's very much appreciated" adds Tet. "We don't have the budget to compete for the Championship, so we'll just go and run our own race and see how we get on."

Joe Stevens is urgently seeking a crew member for his twin-turbo Super Pro ET Sunbeam for this weekend. Joe offers free entry to the event, and hard work, starting tomorrow and continuing until Sunday. If you can help then please contact Joe on 07854 698567.

Thanks to Ian Marshall for sending us the latest version of the official entry list for the UK National Finals, which takes place at Santa Pod Raceway on 20th-21st September. You can check out the National Finals entry list by clicking here or by clicking on the Alamo Event Coverage link on the left-hand side of any Eurodragster.com page.

Thanks are also due to Andy Marrs for forwarding us a new version of the European Bests table updated to take account of the records set at the Turtle Wax Internationals at Tierp Arena. You can take a look at the new European Bests sheet by clicking here or by clicking on the European Bests link on the left-hand side of any Eurodragster.com page.

This has been the best season ever for Swedish Pro Modified racer Adam Flamholc, winning the Pro Extreme series and runner-up in the Top Doorslammer series even though he missed one event. "Big congrats to Jonas and Frank who won Top Doorslammer", says Adam. "Again thanks from me to the guys in our team, to my family and our sponsors. The way we all work together makes us very strong, and when I go up to the line I always know that I have the best prepared car possible! We only lost one round in ten races this summer, and on that run we couldn't make the call due to a bad starter ring. Now I'm looking forward to going to the US again to race with the Daytona. In two weeks we are flying over to update the car and then race at Heads Up Madness at Bradenton on 20th-21st September. If everything works out with sponsorship, we will again race in the USA at least over the winter."



Su Hood says that Rhiannon Bellenie's Pro ET dragster finally emerged at the Alamo Junior Fun Day but did not run as it was not correctly mapped. "We hoped that Rhiannon would be able to make licencing runs and then compete at the European and National Finals but sadly Pete was again taken seriously ill and had to have emergency surgery on 24th August", says Su. "The team has withdrawn from all competition for 2014 but we are hoping that all members will be fit and healthy for the 2015 season when I am sure that Rhiannon will be pleased to compete in the Pro ET class. Thank you to everyone for their support and help at this difficult time. Fingers crossed Rhiannon and I will be at the European Finals to watch and to be with our extended family". Our best wishes to Pete Bellenie for a rapid recovery.

Rod Rich tells us that he has for sale a good selection of early 1960s British Drag Racing and Hot Rod magazines, all in generally good condition and some containing typed documents relating to events and official matters. "I don't have a clue what they are worth so I am open to offers", says Rod. "The deal is that all proceeds from the sale of these magazines will be going to Ann House, wife of our mate Andy House who was recently lost to cancer. Ann is raising money for the hospital which cared brilliantly for Andy before his passing". For more information or to make an offer contact Rod at rodnkustom@hotmail.com.

Luke Bennett writes that Escape Design are pleased to offer the drag racing community a fantastic web site designed and built for only £395. "This is pretty straightforward", says Luke, "a sleek five-page web site which includes domain name, E-Mail and full SEO, we take care of it all. Those already using Escape Design include Pro Stock racer Michael Malmgren and the Bennett Racing NFAA team. Sponsorship and the search for it in this day and age require a strong online presence; a tatty Facebook page just won't cut it. You need a professionally-designed web site to reach those potential sponsors and partners. This is a limited time offer but if you are interested then please info@escapedesign.net."

Moore help needed.
1st September: UK Pro Modified racer Roger Moore says that a combination of crew attending a wedding, college course work, Italian trips,  and divorce proceedings have left him crewless at Santa Pod until Thursday afternoon, and then short for the rest of the event. He will be pleased to see anyone who can help at the track on Wednesday.

"If any one is at the Pod on Wednesday afternoon or evening and can help with putting up the awning and setting up please come and visit me in the Pro Mod pits", says Roger. "Tea and biscuits will be available."

Swift snippets.
1st September: Congratulations to Billy Gane (Bracket) and Brian Pateman (Heads-up) who were the winners of Direct Plastics UK Top Sportsman at VW Action at the weekend. Full results can be found in our Alamo Rent A Car-sponsored VW Action coverage by clicking here or by clicking on the Alamo Event Coverage link on the left-hand side of any Eurodragster.com page.

Apologies for what, according to the caption on our Webster Race Engineering / Nimbus Motorsport webcam, was a long and active lunch break at VW Action yesterday. Having finished a long news update Tog got a little too excited and went trackside without removing the caption from the video stream.

We make no apologies, however, for cutting yesterday's video feed for a short while when it was pointed out to us that a German Facebook page was illegally copying and reposting our webcast. It was a drastic course of action but it did the trick and the response from viewers was unanimously understanding and supportive. We would not hesitate to do the same thing again in future; anyone who had or has a problem with this should take it up with the Facebook page in question. A big Thank You to the Eurodragsterholic who alerted us.

Mooneyes' archive at Beaulieu.
1st September: Most automotive enthusiasts will know that Dean Moon was very much involved in supplying parts and advice to Sydney Allard's team back in the winter of 1960-61 when Europe's first dragster was being assembled in the Allard Motor Company Clapham workshop under Sydney's office. Dean was also very much involved in bringing Dante Duce and the Mooneyes dragster across to appear in the UK during 1963.

What was not known was the fact that Dean kept in his office drawer copies of the correspondence linked to his association with the project, along with press cuttings. They were discovered only recently and, backed by Shige Suganuma and Chico Kodama of Mooneyes, have been copied and printed in a folder by Allison Jobe of SXS Performance in California.



The completed publication has been donated to the National Motor Museum, Beaulieu as part of the archives linked to the Allard Chrysler dragster. Along with lots more information it can now be accessed by researchers using the library at the museum.

The printed document was brought over to the UK by American drag racer Dale Snoke, someone else involved with preserving the Mooneyes history, and presented to Brian Taylor of the Allard Chrysler Action Group at Santa Pod Raceway during Dragstalgia. Brian later presented it to National Motor Museum Chief Executive Russell Bowman who said "Our heartfelt thanks go out to all those involved in preserving this piece of history. The National Motor Museum, Beaulieu is proud to include it in our archives. Preserving the documents linked to our exhibits is a vital part of what we do and this document includes a considerable amount of previously unknown information about Sydney and his drag racing activities."

The Allard Chrysler dragster is on display at its home, the National Motor Museum, Beaulieu whose web site can be found at www.beaulieu.co.uk.

Web site updates.
1st September: UK Super Pro ET racer Brad Jackson has relaunched his web site at www.bradjacksonracing.com. As well as all the usual features the site has the facility to choose your own colour scheme by hovering over the Home button on the Home Page. You can also Like Brad's Facebook page from the site.


Earlier news