General
Home Page
Add a web site
Jeff Bull Swap Meet
Send a News Item
Site Search by Hauser Racing
Provisional 2015 FIA/FIM schedule
News
Latest News
Alamo Event Coverage
OCS Paint Points Standings
Features, Interviews, Tributes
Alamo Blogs Brian 13/10
LA Racing Parts Links
Racers' web sites
Associations, Clubs
Race calendars
Results, Reports, Info
Pictures, Video
Performance Parts, Merchandise
Sponsors
Tracks, Shows
Information
Timing Data
European Bests
Champions' Champions
British Hall of Fame
Eurodragster.com FAQ



























Gala Dinner/Afternoon Tea galleries.
27th November: Many thanks to Andy Willsheer and Keith Furness for letting us know that the official photographs from last Saturday's British Drag Racing Hall of Fame Gala Dinner and Sunday's Afternoon Tea with Don Garlits are now available for viewing and ordering.

The pictures from both events can be viewed on Flickr by visiting www.flickr.com and searching BDRHOF. The Flickr site shows the pictures in random order but at large sizes, up to full screen if required.

If you wish to order prints then make a note of the picture number, which is displayed if you mouse-over any picture in the above Flickr album, and then visit www.photoboxgallery.com/keithfurness/BDRHoF. Pictures are displayed in chronological (and thus numeric) order in this gallery but are displayed at a fixed size.

Swift snippets.
27th November: We would like to wish all of our many readers in the United States of America a very Happy Thanksgiving. Eat plenty of turkey and have a great day.

FIA announce Nataas sanction.
26th November: The FIA this afternoon announced the result of their hearing after 2014 FIA European Top Fuel Dragster Champion Thomas Nataas failed an anti-doping test at the FIA European Finals at Santa Pod Raceway in September. Thomas' points for the Finals have been docked and his licence suspended for two years, although he has twenty one days to appeal the decision.

"I took a dietary supplement designed for over-40s", Thomas told Eurodragster.com last week. "You can get it anywhere. It turned out to contain a banned substance. I co-operated fully at the time of the test, I told them everything, and at again at my hearing. The FIA guys at the hearing acknowledged that the banned list is like a phone book. But they said that in the end it was my responsibility and I accept that. I have it in writing that they have taken away my points for the event. But I still have enough points to be Champion."

Thomas told us that he may return to racing when his suspension expires, but he asked us to stress that this situation was not the reason for the recent retirement accouncements either from Andersen Racing or from himself.

We have also spoken to race officials and will post any statement we receive.

Hockenheim invites Outlaws.
25th November: NitrOlympX Race Director Jerry Lackey says that Supercharged Outlaws from all European countries are welcome to this year's event at Hockenheim on 7th-9th August and to that end he is inviting expressions of interest:

I am hoping to get a Supercharged Outlaws class on the NitrOlympX schedule. I would hope to get Supercharged Outlaw cars from England, Germany, Holland and Switzerland, and Scandinavian cars will also be welcome.

I need feedback from as many interested Supercharged racers as possible in order to build a definite plan. If you are interested then please drop me an E-Mail at mail@jerry-lackey.de.

Thanks for a successful Gala.
25th November: British Drag Racing Hall of Fame Chair Stu Bradbury says that there are many people who need a big pat on the back for the success of the weekend's inaugural Gala Dinner:


Geoff Stilwell of Beech Underwriting for his generous backing and enthusiasm without which we would never been able to put this together. My ol' mate Brian Taylor for his attention to detail, his organisational abilities, and so much more I could mention. The same goes for Robin Jackson, again attention to detail and all the things I missed but Robin didn't. He had total commitment to every task he was asked to do, or find information about, and then followed the job through to the end (as he is at the moment being chauffer and tour guide to the Garlits family as I type). To Power Race Graphics for all their hard work with design and production of all our printed matter, back drop displays etc. Amp Audio Solutions (Nitro FM) for lighting and sound sponsored by a generous contribution from the NSRA. Mr MC, Chief Barker Paul Wright who did an outstanding job keeping us all in order, Phil Cottingham for his invaluable help looking after the press interviews and Phil and Angela Cottingham for help with the book signing.

Thanks to Simon Groves, Keith Lee, Ian Messenger and Brian Taylor for the inductee profiles, to Kaz Aston who did a lot of work on the Gala throughout the last year, and to my daughter Genna and "second" daughter Laura for escorting our inductees to and from the stage.


All our other sponsors of the night, Lucas Oil, Flint Insurance, Real Steel, Custom Car, Alamo, Santa Pod Raceway, Allard Motor Company, Eurodragster.com, APIRA, Shakespeare County Raceway, York Raceway, Pennine Drag Racing Club, and Nitro Goddess Julie Braskett, but mainly our long-term sponsors without whom we would never have reached this point. Santa Pod Racers Club and my old company US Automotive. Not to forget the lady behind me, my wife Bev. Without her putting me right, when I'm so obviously wrong, but too stubborn to admit it, things would certainly not have gone off as well as they did.

Also, thanks to everyone who gave us encouragement to carry on when things didn't go quite the way we wanted. So you see, it's a combined effort from drag racing in general. Let's hope that positive things come out of this which will benefit all involved in this sometimes crazy sport of ours. That was the aim, only time will tell if we have achieved what we set out to do.

Lastly, congratulations to all our inductees. I hope you all had a memorable evening being inducted along with the most famous icon of sport, Big Daddy Don Garlits.

We are already planning the 2015 gala with, we hope, an equally well-known guest of honour. Ticket announcement as soon as we have confirmations in our inbox. Stay tuned!

I hope I haven't forgotten anyone. If I have, then please forgive me. I'm away for the rest of the week escorting the first family of drag racing around the various places and dinners we have arranged for them, so I'm unable answer all E-Mails until the weekend. But I will get back to everyone in time.

Wild Bunch honour Champions.

24th November: The UK's Wild Bunch held their nineteenth annual Prize Presentation on Saturday at Drayton Manor Park, and a great evening was had by all. Race co-ordinator Claire Meaddows writes:

The various Series winners were presented with their awards, with the 2014 Wild Bunch Series win going to Adam Price of Team Gridlock with the Go Hard or Go Home!!! altered, for the fourth year in a row! A great achievement! Many congratulations to the whole team on their success. The Real Steel Performance Parts Series trophies were also presented, and the winner this year was Bob Hawkins in the Time Traveller II slingshot, his first ever Series win. Adam Price also won this year's Roy Wilding Nostalgia Race Cars Series, presented by the man himself. Keith Crampton in his Soul Town Shaker slingshot won both the Springbridge MSA Challenge Series, held over the five MSA events in which the Wild Bunch compete, and the APIRA Series with the latter trophy to be awarded in March at their Prizegiving.

There were various presentations during the evening thanking Wild Bunch Chairman Chris Hartnell, Race Co-ordinator and Treasurer Claire Meaddows, web site author Ed Yates, newsletter editor Josh Coulsell and Secretary Lynne Coulsell for all their hard work. Presents were given to all the lovely ladies of the Wild Bunch who do so much to support their teams, and flowers were given to Claire, kindly donated by Mark Coulsell of Team Limited Funz.

In addition, the winners of all the Wild Bunch Special Merit awards were announced:



Big Bang Trophy: Dave 'Sag' Southworth, WB 72 Daddy Cool
Quickest ET: Bob Hawkins, WB91 Time Traveller, 7.235 seconds
Highest speed: Bob Hawkins, WB91 Time Traveller, 192.08 mph
Quickest ET by a British-engined dragster (Martin Holgate trophy): Sag Southworth, WB 72 Daddy Cool, 9.143 seconds
Best Newcomer: Steven East, WB 101 Ellie's in Trouble Now
Best Radical / Dragster: Phil James, WB 45 Rampage
Best Altered: Alan Loten, WB 69 Paranoia
Best Slingshot: Keith Crampton, WB 3 Soul Town Shaker
Best Turned Out: Team Tiki Munki, WB 4 Tiki Munki
Best Achiever: Bob Hawkins, WB 91 Time Traveller II
Perseverance Award: Steve and Lesley Field, WB 76 Black Pig Too
Personal Achievement (Daddy Cool Sag trophy): Dan Sharp and Scott Chilcott, WB 111 Little Big Horn
Derek and Brenda Annable trophy: Cath and Tig Napier
C & C Sportsperson: Bob Hawkins, WB 91 Time Traveller II


The greatest accolade of the evening was, as always, the Don Garlits Spirit of Drag Racing shield, the most prestigious award in the Wild Bunch, which represents sportsmanship, achievement, commitment, presentation and a host of other attributes. This was awarded to Keith Crampton and the Soul Town Shaker slingshot team who achieved increased success this year whilst putting on a great nostalgic show, helping others and demonstrating great commitment to the Wild Bunch and drag racing in general. Big congratulations to Keith and the whole team, a very well-deserved and popular win. There was also a special announcement on the night, that Keith and team will be officially re-presented with the award by none other than Big Daddy himself at a small presentation arranged by the British Drag Racing Hall of Fame, to whom we owe huge thanks for this very special honour! Wow! 

Many congratulations to all our winners! We can't wait until 2015 to be back out at the drags for the twentieth year of the Wild Bunch. Full information can be found on the Wild Bunch web site at www.the-wild-bunch.co.uk.

Best wishes for a Merry Christmas and a Happy, dry, safe and quick New Year to all racers and teams, marshals and officials, track and safety crews, photographers, media, promoters, managers and of course the Eurodragster.com staff (Thanks - Ed), who work so hard at Santa Pod, Shakespeare County and York Raceways for this sport of drag racing we all love so much. Thanks everyone for everything you do! See you all at the drags next season.

Thirty minutes with Big Daddy.

23rd November: Your News Editor was privileged to spend half an hour yesterday chatting with Big Daddy Don Garlits before his induction into the British Drag Racing Hall of Fame and presentation of the Lucas Oil Global Achievement Award. Big Daddy was as ever on good form and was very pleased to answer our questions including some submitted by Eurodragster.com readers.

Eurodragster.com: What was the origin of "Swamp Rat"?

Don Garlits: That came from Setto Postoian in an advertisement in Drag News. It was a half-page insult. He said "No wonder they call you the Swamp Rat. You're in it for the money" and "You put a green kid in your car" implying that I was putting his life in danger, and other stuff. I was infuriated. One of the guys who worked with me drew a picture of a mouse with a flag and later we had stuffed toys made. I sent Setto a box of them! Then the car became Swamp Rat.

Eurodragster.com: What about "Big Daddy"?

Don Garlits: I had been working for Chrysler since 1961. They came out with a wedge engine which we used, we did away with the Hemi. At the time the NHRA nitro ban was in force and everyone was using gas, although there were AHRA, ITA and other organisations who allowed nitro. My boss at Chrysler wanted me to run at the US Nationals using the 413 max wedge motor. So I went there with the wife and kids and I wasn't doing too well with it on gas. People were saying "Daddy Garlits is here with his kids", and even my kids were making fun of me. So then the Track Announcer started to call me "Daddy Garlits". Connie Kalitta was having a problem with his motor and asked me to drive his car so that he could listen to it and I ran 180.36 for a new speed record. The Track Announcer said "I guess we'll have to call him Big Daddy now". Chrysler suggested that I register it.

Eurodragster.com: When you signed for Shirley Muldowney's licence did you think that women would be so successful in drag racing?

Don Garlits: No, I didn't. But Shirley deserved it. Connie Kalitta and Tommy Ivo signed her licence too. We weren't too keen on women driving those slingshots because they were dangerous, I wouldn't have wanted my daughters getting in one. But Shirley had the killer instinct and in my opinion she is the best woman racer on the planet, including circuit racing. If you look at her record, four Championships, that big crash, she won a Championship after being told she wouldn't walk again. It's a tough sport, if you look at the number of people who make it big as a percentage of all the people who race it's not a big number. Drag racing doesn't care about gender or race, I had black guys working on my crew before segregation. The sport is gender blind and colour blind and I always loved that. Oh yeah, the NHRA rule change that the car should be weighed with the driver in it, that was down to Shirley because it took the guys a while to catch on that she had a seventy- or eighty-pound weight advantage over them but then they realised and they got the rule changed.

Eurodragster.com: What did you think about the introduction of 1000-foot Fuel racing?

Don Garlits: I was all for it, as it was not meant to be permanent. They changed it, then they were going to change the rules to slow the cars down and change it back to a quarter mile. They made lots of rules but they are under pressure from some of the tuners. But the fans didn't like it and I was disappointed when they didn't change it back. You know why it was - if they reduced horsepower and went back to the quarter mile it would help the budget guys.

Eurodragster.com: You are currently developing an electric dragster but do you think that there are any big innovations yet to come with the conventional Top Fuel set-up?

Don Garlits: Not now. The rules are too strict. They're trying to slow them down. And the faster you go, the more difficult for the driver to survive even in that pod. The electric dragster is good for noise abatement and it's easy to limit them. You can get them 5.9 or 6.0 seconds at 250. Three seconds is not long enough for entertainment. Fans want to see side-by-side racing and we forget it's the fans who pay the bills. I don't think they should allow work on motors after the start of an event. In Nascar if a driver's engine blows then they don't stop the race for seventy five minutes so that they can put in another motor. I think the oildown rule should apply in any run whether in qualifying or racing or in the Countdown. I asked Graham Light why fourteen quarts of oil on the track is less dangerous than touching the outer line or the barrier. But the big guys call the shots. I'd never spray another track. Sure, I'd clean up oil but that would be all. But I would definitely disqualify anyone who oils down. Some of them will do whatever it takes even if they put a rod out because they have another engine. I'd take the diapers off to keep them honest, I'd want to see the pan because otherwise the big guys would just get a twenty five thousand dollar super diaper and never put oil on the track. When I came back I had four motors and four spare sets of heads and I still have all of them. But I only qualified once, and that speaks volumes.

Eurodragster.com: You have done and won just about everything but do you have any regrets?

Don Garlits: Indy 1971, Carbone v Garlits. He was in a slingshot and I was in the rear-engine dragster. He told me "If I never stage, I won't stage first". So Garlits goes to the line with a cold engine, we had the longest burndown ever. He won with a 6.6 and I had a 6.2 car. If I did it again I would go straight in. You should never play into a competitor's hands. It's traumatic when you know you should have won.

Eurodragster.com: Do you covet any particular car which is not in your museum?

Don Garlits: I would love to have had Tommy Ivo's four-engined dragster. I liked it as the dragster, not the station wagon. He had the parts to repair it. But a rich guy offered him a quarter of a million dollars and Ivo sold it to him. I have the twin-engined car which held the record I broke, I found that rusting in a field. I restored it and Ivo finished it. But I have most of the cars I want.

Eurodragster.com: We hear that another Garlits is licencing?

Don Garlits: That's right, my grandson Rodney is going to licence in a Top Alcohol Dragster. A local guy has cars and is looking for a driver. As soon as we get back we'll take him to Brandenton for licencing.

Eurodragster.com: We understand you have been talking to Lord March about a Festival of Speed appearance.

Don Garlits: It's a big deal. I don't know about the logistics. But we're thinking about it!

Swift snippets.

23rd November: The latest spy picture to arrive at the offices of Eurodragster.com came with the words "Still the gatekeeper?". If you know more, or if you would like to send your own spy picture, then drop us a line at eurodragster.com@btinternet.com.

Web site updates.
23rd November: The Mad Welshman has updated his Flickr site with pictures from the 12th October Public Track Day at Shakespeare County Raceway. You can check out Mad's pictures at www.flickr.com/photos/the_madwelshman.

Swift snippets.

22nd November: Good luck and stay safe to our good buddies Lee Child of Eurodragster.com sponsor LA Racing Parts and John Hackney who are contesting Bracket 1 and Street Muscle at this weekend's Street Car Super Nationals in Las Vegas. Lee and John are kindly carrying Ed O'Connell memorial decals as is Pro Mod Challenge racer John Stanley. You will be able to stay in touch with our heroes' progress under Drag News at www.dragracecentral.com.

Ian Marshall of Santa Pod Racers Club has asked that last season's SPRC Perpetual Award winners return their trophies as soon as convenient. To arrange return please get in touch with Ian at ir.marshall@btconnect.com or call 01933 313625. The vote for this season's SPRC Perpetual Awards will commence on Monday week (1st December) with Most Promising Newcomer.

Carla Pittau, Rick McCann and the UK's Heaven & Hell Pro ET team asked us to say a big Happy Birthday for today (Saturday) to 2014 UK National Super Street Champion Karen Stevens. "Happy Birthday to a real star", says Carla. "After watching Karen's performance in her rookie year, and hearing that she may move to Pro ET, we had no choice but emigrate!". Have a lovely day Karen.

Big Daddy dines at his Club.

21st November: The Royal Automobile Club's Pall Mall clubhouse today hosted 'Big Daddy' Don Garlits and his tour party for a special lunch. The picture depicts (from left to right) tour organiser and British Drag Racing Hall Of Fame Press and Public Relations officer Robin Jackson, Rodney Garlits, Don Garlits, Sarah Garlits, Marjorie Johnson and Donna Garlits.

The party were thrilled to be dining in such an auspicious setting. They were joined by FIA Drag Racing Comission member and Hall of Fame member Phil Evans, Santa Pod Raceway CEO Keith Bartlett, Santa Pod's Commercial Manager Caroline Holden and members of the RAC Club including Alan Tiley who, as a teenager, worked with Sydney Allard.

The Garlits family are on a week-long visit to the UK for the British Drag Racing Hall of Fame Gala Dinner, taking place tomorrow evening at Savill Court Hotel, Windsor, and also visits to Santa Pod, Beaulieu and other sites of interest. Located in Ocala, Florida, the family are all involved in managing the Don Garlits Museum of Drag Racing. Don remarked on his current electric dragster project and how he hopes it will influence both racing and motoring generally in the future. A further series of tests is planned on his return to the USA and he hopes he will break the 200 mph barrier for an electric powered dragster.

SCR announce events sponsor.
21st November: Shakespeare County Raceway are pleased to announce that Hillingdon Speed & Spares will be event sponsors for next year's APIRA Springspeed Nationals on 2nd-4th May and Open Sport Nationals on 29th-31st August.



Owned by UK National Pro ET Championship racer Steve Hudson, Hillingdon Speed & Spares have been specialising in performance, American and mainstream vehicle parts since the company was founded in 2002. They offer fully-equipped workshop facilities, MOT bays and a fully stocked parts ordering counter dispensing everything from car polishes, accessories, tools, racing oils and chemicals from professional and well respected suppliers in the business, liaising with the biggest wholesalers in the South East gaining easy access to a huge range of products to keep a car looking smart and attractive. You only have to look at Steve's '23 Model T altered to see how professionalism works alongside the business. In addition to the services provided, Hillingdon Speed & Spares are also able to offer a comprehensive mail order service on street and strip American parts offered by all the-top line US suppliers.   


"I'm proud to be associated with SCR and I hope this will be the start of a long relationship", says Steve. "I have been racing at Shakey for the last seven seasons and won the APIRA Championship in 2012. It seemed the right time to support the tracks which support the sport we love."

"It's great to have Hillingdon Speed & Spares on board with our two main national events next season", says SCR's Jerry Cookson. "Steve has been a longtime supporter of the Raceway with his Pro ET Model T. From racing to the commercial aspects of the motor industry in the UK, Hillingdon Speed & Spares has it all and I'm sure that we're both going to get great support throughout 2015."

For further information contact Steve on 01895 237222 or drop him an E-Mail at hillingdonspeedandspares@yahoo.com. At the same time check out the Hillingdon Speed & Spares Facebook page and their well-produced YouTube video.

Polidano to attend FIA Gala.

20th November: Many thanks to Drag Racing Commission Vice President Lars Pettersson for letting us know that 2014 FIA European Top Methanol Dragster Champion Chris Polidano will receive his trophy at this year's FIA Prizegiving Gala:

The FIA World Motorsport Council hold their next meeting in Doha, Qatar in the first week of December, during FIA Annual General Assembly Week in Doha. The FIA Prizegiving Gala takes place on Friday December 5th and the FIA European Drag Racing Championship has been assigned one slot for a Championship class to represent drag racing alongside FIA World Champions in Formula 1, Rally etc.

We are pleased to announce that Chris Polidano will represent FIA European Drag Racing and Malta at this year's Prizegiving.

You can take a look at the FIA's video about the Prizegiving Gala by clicking here.

Pro ET and the tumbling dice.
20th November: UK Pro ET racer Carla Pittau writes that a brilliant time was had by all at last weekend's Pro ET End of Season Bash and Award Presentation, held at the Landsdown Hotel in Calne and beautifully organised by Mike Lacey and Karen Stevens:


There was much imbibing and much merriment, and fun was had by all in the mock drag races which involved throwing bouncy foam dice after a mock burnout and a mock stage. Needless to say, 2014 Pro ET champ Rick McCann got to the final where he faced fierce competitor Bob Molden. They postured and tried to psyche each other out and then in the general suspense they finally threw their dice. It was a draw. In previous rounds, to avoid lengthy re-runs the rules stated that a draw would mean a double disqualification, giving a bye to the racer on the opposite side of the ladder, but in the final of course this meant there wouldn't be a winner, and in the spirit of such a competitive class, it couldn't be allowed. It was therefore decided to make an exception for the final, but the two finalists had decided in the meantime they would just share the prize money (£50 or the cost of the room at the hotel). The crowd rightly booed as we just needed to know who the winner would have been, and to more booing and general dissatisfaction of course it was another draw, or so Mike tells me, as everyone's eyes were somewhat blurred by then.

Back to more serious matters we then went on to the award presentation, again carefully orchestrated by Mike and Karen, with even a matching piece of music to go with each award and absolutely awesome trophies, all beautifully hand made by the very talented Elaine Southwold of Cool Engineering Art. Elaine makes a wide variety of true works of art for the home, office, or even outdoors, many of them designed to please the petrolhead in your life, so visit her web site for fantastic gift ideas. The trophies are all made with actual engine parts, carefully welded together and painted to form incredibly detailed figures.

The biggest and best of the trophies was one with very special meaning to each of us, the Spirit of Pro ET award which was conceived to honour the memory of John Byrne, who was well known for his readiness to help anybody with a beaming smile and a bear hug. The 2014 trophy was made from parts from the Altered engine of Phil Toppin, a close friend for whom John used to crew.

The 2014 winners of the awards were as follows:

The John Byrne Memorial Spirit of Pro ET: Simon Gough (music: Ed Sheeran – Sing)
Best Wheelie 2014: Mark Bailey (Chic – Le Freak)
Rookie of the Year: James Forster (Grease – Greased Lightning)
Hard Luck Award: Simon Innes (Calvin Harris – Blame)
Crash of the Year: Nic Williams (Limp Bizkit – Break stuff)
Best Appearing Car: Keith Williams (LMFAO – I'm sexy and I know it)
Crew Chief of the Year: Dan Devlin (Happy)

We would like to thank our sponsors for 2014: , Engine Data Analysis, Power Engineering, Webster Race Engineering (Power Pour), Topspeed Automotive, OCS Paint, NGK, Modurstang, Hillingdon Speed and Spares, Hauser Racing, G23 Engineering, BSI Transport, Race Insure, LA Racing (VP Racing Fuels), MPM Oil. Without their support none of this would be possible, and to Pro ET fans we ask you to support the companies who support your favourite sport!

Swift snippets.
20th November: Shakespeare County Raceway are currently offering sponsorship packages for the 2015 season. From trackside signage, event sponsorship and wall advertising you can create your own business branding for any kind of business or company involvement. For further information call 07415 546955 or advertising.scr@outlook.com.

British Drag Racing Hall of Fame Chair Stu Bradbury asked us to say a big Happy 83rd Birthday for today (Thursday) to Hall of Fame member, Mr Santa Pod himself, John Bennett. It's our privilege, have a great day John.

The ultimate Ask the Expert?
19th November: Your News Editor is booked in for a one-to-one chat with Big Daddy Don Garlits this Saturday and we are inviting Eurodragster.com readers to send questions.

If there is something which you would like us to ask Big Daddy then please send an E-Mail with your question to editor@eurodragster.com.

Annus horribilis.
19th November: Steve Williams of the UK's Paranoia Wild Bunch team is reluctant to call his account of 2014 a season review, as Alan Loten's legendary Jag-powered altered managed less than half of the planned racing schedule before it was bought to an abrupt halt:


Prior to this early end the season had been alright but had been what would be described as "character building" in polite circles. This followed on from last year when the car suddenly developed a gremlin which took a second off its performance and defied all attempts to evict it although we did eventually find that giving the engine more advance would claw back most, but not all, of the lost performance. This extra advance put the engine too close to detonation for comfort so we were keen to get to the bottom of the problem over the winter and get the engine back onto safer settings. We never had a eureka moment during the winter but found several small things that we put right and hoped that added together these were enough to have caused the problem. The car also had a couple of upgrades, one of which was a new deeper sump which contained baffling which we hoped would stop the oil pressure from going missing when Alan braked at the end of a run. Mind you, the sump was going to have to get used to travelling somewhat quicker than it was used to as its last fitment was on a tank!

A couple of weeks before the Festival of Power at Santa Pod Raceway we were down to the last job which was to take the head off to grind in a couple of exhaust valves which a leakdown test had shown to be leaking slightly, what we weren't expecting when the head was removed was to find two damaged pistons. One was burnt around its edge, possibly because of the extra ignition advance, and the other was missing a large piece of the top ring land such that you could see the full width of the top ring while looking down the bore. This was bad, but not a disaster as we had a spare set of pistons which came with the car but the valve cutouts were different to the set in the car meaning that not only had the engine to be stripped to change the pistons but then all the clearances would have to be checked. There wasn't enough time left to complete the job so, unfortunately, we were forced to miss the Easter meeting which was not a good start to the season.

Everything was back together ready for our next meeting, the Springspeed Nationals at Shakespeare County Raceway, but on the first run, a planned checkout half pass, as Alan braked after the burnout the oil pressure started to disappear so he clicked it off. Back in the pits, we could find nothing wrong with the engine, and the oil pressure was fine on a test fire up, so we put a little more oil in and went down to try again. This time Alan decided to do a shorter burnout and coast to a stop instead of braking to see what happened to the oil pressure. This time all was well after the burnout which meant that, far from being better, our new sump was actually worse than the old one! As it was getting late, and we weren't qualified, we had decided that Alan wouldn't do the planned half pass but as long as everything felt OK he would power the whole way through. It obviously felt OK as Alan powered the whole way through and we were over the moon when the time came up as 9.39 seconds. This is only 0.03 off our best ever and, as all the settings were back to normal, proved that the gremlin had been evicted at last. There was just time for another qualifier but on this run there was a problem with the gearbox so Alan shut it down and coasted through. This turned out to be a happy accident as when we got back to the pits we found oil dripping out of the bottom of the clutch can and a quick check inside showed everything dripping in oil so that was the end of our weekend.

Back in the garage the gearbox and clutch were removed for cleaning and the back of the engine inspected to locate the oil leak. The rear crank seal was OK and the oil was actually coming out of the seal on the sump, when the sump was removed it became clear that the seal had moved during assembly so was not doing its job. A new seal was fitted, held in place with a spot of glue during assembly so it couldn't move again, then the cleaned clutch and gearbox were refitted and we were ready to go again at the Yanks Weekend at Shakey.

Our first qualifier was a 9.43 which we were quite pleased with especially when the clutch can was as dry as bone when checked for oil back in the pits. There wasn't time for another qualifier so it was straight into racing the following day and on the first run Alan was distracted by a marshal on the start line and didn't launch the car properly so it only ran a 9.60 but worse was to come on the second run when the NOS electric fuel pump refused to start. I tried the time-honoured cure, a hefty thump with my fist, but all this achieved was a skinned knuckle but Alan decided to run through anyway. The car doesn't launch properly without the NOS or run as quick but we are safe to run as there is a pressure switch in the NOS fuel line, through which the power to the gas solenoids is fed, so no pressure no gas. Unfortunately, the pump decided to do its thing at half track and the resultant kick up the backside when the NOS fired caused the car to pull a wheelie at this point which most people missed. The rain then arrived so that was that for another meeting.


A new electric pump was sourced for the NOS fuel which was of a different type so we hoped this would prevent any more failures at the next meeting which was the Shakey Super Pull. We only had one qualifier due to rain delays but ran a 9.57 on a virgin track so the car was at least being more consistent than last year. There were only two runs on Sunday due to the rain coming back but we managed to run an average of 0.058 off our dial in and finished the Wild Bunch Competition in third place, our first ever top three finish so we were well pleased and felt we had at last turned the corner. We weren't aware at the time but this was to be the high point of the year with everything going downhill from then on.

The following week, while Alan was at work and his wife was out, he had unwelcome visitors in the shape of thieves who broke in to the outbuildings, stole the quad bike, our petrol generator plus several other items while doing quite a bit of damage in the process. To add insult to injury, they then stole a small trailer to take their booty away in! None of the items were ever recovered but some months later the insurance did pay out to cover some of it, less the excesses of course. Luckily they didn't get into the car or touch its trailer so if we replaced the quad we could go racing at the NSRA Nostalgia Nationals at Shakey. We did hear later from the police that, due to the wonders of modern forensic science, the thieves had been identified, arrested and are currently spending time at one of Her Majesty's establishments where we sincerely hope the fleas from a thousand camels will infest a very sensitive part of their anatomy and cause endless discomfort!

E-Bay supplied another quad which was actually an upgrade on our old one but by the time this had been collected we didn't get to Shakey until the Sunday of the Nostalgia Nats so had to dial in blind. The first run was a 9.75, a bit off but Alan thought he had accidentally double shifted the box into fifth so that explained the poor run. On the next run Alan had more problems with double-shifting, this time earlier in the run, so the time was even worse. The gearbox in Paranoia is a five-speed Liberty shifted by air rams under the control of a small button next to the steering wheel, this button is quite sensitive and if the car is moving around it is very easy to shift when you don't mean to. Some foam rubber under the button stiffened its action a bit so we went back down for the last run, this was again disappointing at 10.65. When I collected Alan I expected him to say that he had problems with the shift again but he was surprised the run was so slow as he had not had any problems and felt it was a lot quicker than that.

Back in the garage the last run was a worry as it was almost exactly the same as a gremlin run from the year before and we really did not want that back again especially as the next meeting was the following weekend. Engine checks eventually revealed that we had no compression at all on number five cylinder and a leakdown showed that the pressure was leaking into number four indicating that the head gasket had failed. It was a relief to find out that the gremlin hadn't returned but, although we had spare head gaskets, there wasn't much time to change it before the following weekend. We set to and with the head off found that the head gasket had indeed failed but that the O-ring in the top of the block was badly burned and we didn't have any spares so we had to miss the SPRC Summernationals at Santa Pod. This left us two weeks before our Meet of the Year, Dragstalgia at the Pod.

The engine was back together ready with a new head gasket and O-rings on the Thursday before Dragstalgia and sounded awesome on a test fire. Back in the garage some compression readings were taken so we could monitor the engine but we were horrified to discover that we still only had 40 psi on number five cylinder. Either we had done something stupid on the reassembly or there was more damage than just a head gasket. The head was again removed and more careful checking revealed the bad news that the liner on number five cylinder had started to drop down the bore so there was no way the head gasket would seal and no way were we going to Dragstalgia, as the block would have to be re-lined.


After the huge disappointment of missing Dragstalgia we had six weeks to our next meeting, the Open Sports Nationals at Shakey, and then another four weeks to our season end at the UK National Finals at Santa Pod so we were hopeful of at least getting back out for the last meeting if not the one before. There was more bad news during the stripdown when it was discovered that the spigot on the gearbox input shaft, which goes in the back of the crank to provide support, had snapped off. With the block away we started trying to get a replacement input shaft for the box and very quickly discovered that, as with all American drag race parts attached to a Jaguar engine, it was not a standard part but modified so was not available off the shelf.

During our enquiries it was suggested that it might be possible to repair the shaft we had so we stripped the gearbox to remove the input shaft to see about a repair only to find a two-inch chunk of metal floating about in the bottom of the box. This turned out to be one of the legs on the fouth gear selector fork so we were going to need to source one of those as well. Time was running out to be able to get everything repaired before the Open Sport Nationals so we reset our sights on the UK National Finals. We managed to get the shaft repaired by having a longer spigot made that was pressed into an interference hole bored in the end of the shaft but then there was a problem with the block and also getting the correct spare from Liberty so time started to go against us. In the end the block wasn't ready for collection until the week before the UK National Finals and, although the input shaft was repaired, we still hadn't got the spare selector for the box so reluctantly we had to acknowledge that our season was over after only attending four of the nine planned events. This being the case we did what any self respecting drag race team would do, we went down the pub. No we didn't really, well not that night anyway, you have to take what positives you can from the season like this, and then draw a line under it, and start planning next year.

There were some positives to be drawn from the year, of the eleven runs we managed, seven were within a couple of tenths of each other so the car did have a degree of consistency, the other fpur were slower because of problems of one sort or another. We managed our first ever Top Three placing in a Wild Bunch meeting and, even given the limited running, were only one place lower in the Wild Bunch Championship compared to last year.

So if you wondered where the car disappeared to mid-season you now know the full gory story. We will be back out next year with, hopefully, a couple of upgrades which might help the old Jag to roar a little louder, and clinging to the belief that next year can't possibly be as bad as this year... can it?

Swift snippets.

19th November: The answer to Wayne Colliver's question to brother Phil "What's in the box" turned out to be his birthday and Christmas present, a radio-controlled slingshot completely hand made from steel tubing with a motor on 30% nitro. "Phil made the heads and bugcatcher, and the engine breathes through all eight pipes" says Wayne. "It has a two-speed box and a working chute too! Phil also brought the FC on which he is working, his take on a modern Stardust Mustang. "I would like to say a big thank you to Phil and I'm sure he could be persuaded to build cars for other people. If anyone is interested then please contact me at waynecolliver@hotmail.com."

PMR take the hits.
19th November: Paul Marston says that Paul Marston Racing have been surprised at the number hits recorded by their YouTube video of the axle failure which struck the Whoopass Super Pro ET Monza during Direct Plastics UK Top Sportsman at VW Action:

The axle breakage, which also featured on our friends Bangshift's web site, is unusual footage to be captured courtesy of Dave Gibbons Go-Pro but we never expected over a million hits in seven days. The most important thing is that the driver at the time, Martin Curbishley, was completely unhurt albeit a little shaken.

With all the jobs and servicing work on the Insanity Vega now finished it has left the PMR workshops and been put into winter storage. Whoopass has now been collected from Santa Pod and is to be started on at the PMR workshops next week. Firstly we need to establish exactly what collateral damage was incurred and what needs replacing. All the parts which we know that need replacing are in stock, it'll only be an issue if anything else unusual crops up. There is of course some interior tinwork which is now decidedly secondhand, but thankfully not the brand new wheeltubs which Barry Mansbridge and I installed last winter. The plan is to have the Monza back in service before Christmas so that it can be put into winter storage ready for next year.

Up to the axle failure Martin was leading the UK National Super Comp Championship points chase. I was third in Super Pro ET and won two out of three completed events in Quick 8 Heads Up at North Weald. So by most standards not a bad year indeed. Everyone at PMR is looking forward to 2015 and a brand new season.

Interview: John Whitmore.

17th November: For the latest in our occasional series of Features presented in association with Lucas Oil Products Simon interviewed the UK's John Whitmore, another of this year's inductees to the British Drag Racing Hall of Fame and another racer who got peak performance from British motors and parts.

An electrical engineer by trade, John was inspired after a visit to Santa Pod to build a front-engined slingshot dragster powered by the four-cylinder BMC A series engine with a host of home made or modified parts, all British. After records and many event wins with the slingshot, in 1974 he built a rear-engined dragster powered by the same engine type and running times deep into the eights and ultimately carrying British Leyland sponsorship. In 1980 he débuted a new Daimler dragster in which he ran his first seven the following year.

You can check out our interview with John by clicking here or by clicking on the Interviews, Features, Tributes link on the left-hand side of any Eurodragster.com page.

We would like to acknowledge the assistance of British Drag Racing Hall of Fame Chair Stu Bradbury in arranging the interview.

Joosten's Swedish export.
16th November: Robert Joosten's popular Pro Dutch Racing 1970 Camaro is on its way to the North. After five years in the Netherlands, the car which powered Robert into the fives has to make way for a new and even quicker car.


"In drag racing where even one thousandth of a second is the difference between winning or losing, you have to improve to stay ahead of the competition", says Robert. "When the team put the still perfect and up-to-date 1970 Camaro up for sale, it didn't take long before the first interested buyers wanted to know more and on 14th November Robert handed the car to its new owner, Lars Järpler of Sweden. Lars is a Top Doorslammer racer and will use the Camaro in the same series next season. The Swedish team will use a 800+ cubic inch nitrous engine which will make the Camaro a front runner in Top Doorslammer."

A few weeks ago Robert and crew member Michel took the plane to the States to look at a new car. "We know what we are looking for, but I can't say at the moment", says Robert. "I can only tell you the new car has never been used in competition and has made only six test runs so far. But in those runs the car was already faster than I have ever been with the Camaro. An American partner informed me about the car and we hope to conclude the deal as soon as possible now. We'll use the same engine as we did last year, so forget all the rumours about Top Methanol Funny Car or turbo motors."

To get a good tuning baseline for the new car, Pro Dutch Racing would like to make the first test runs in the States but are not yet sure whether they will also contest some races. What is certain is that the car will be back in Europe before the start of the FIA European Championship season. "This is good for our sponsors, partners and European drag racing", says Robert. "We are working on plans to attract more media attention for the sport, and that is also very important for drag racing in the Netherlands. We have to make people understand what drag racing is and that we have high-profile Championships."

Swift snippets.

16th November: Already having found a new car is Sweden's Adam Flamholc who has purchased a Joey Martin-built 1963 Corvette from Brandon Snider. "I think that this was the best car available, and it's a fast, proven car!" says Adam. "We will pick it up on Thanksgiving weekend and then try to get it race-ready in Pro Extreme trim for the Snowbird Nationals in Bradenton. This will be the second Corvette race car for me. A long time ago I had a Corvette C4 with a Small Block motor which we ran in the Outlaw Super Small Block class. We won the Championship with that car in 1999 or thereabouts, I hope that we can get some wins with our new 'Vette as well!"

Good luck and stay safe to Sweden's Jonnie Lindberg (Top Alcohol Funny Car) and Elvira Karlsson (Pro Stock Motorcycle) who will contest today's eliminations at the NHRA Auto Club Finals at Pomona. Jonnie qualified #1 in Top Alcohol FC and Ulf Leanders #2 but Ulf made a first round exit yesterday as did #4 qualifier Fred Hanssen in Top Alcohol Dragster. Elvira qualified #11 in the sixes whilst Gert-Jan Laseur did not qualify on the Star Racing bike. You will be able to stay in touch with our heroes' progress courtesy of our Drag Race Central buddies at www.dragracecentral.com.

Steve Dudley writes that the next slot drags of the 2014-15 season at MrD Raceway will take place at 8:00 pm this Friday, 21st November, at The Cathedral Primary School, Victoria Road, Chelmsford, Essex CM1 1PA. "There is a small car park in the school grounds but please park carefully as it is narrow", says Steve. "Entry and racing are free, all we ask is that you make a donation of a couple of pounds to help toward the hire of the hall, although it's not obligatory. I have loan cars for anybody wishing to try out this exciting form of slot car racing. We usually run a couple of eliminations, for added tension. Come and have a go, it's great fun!"

FIA Championships update.
14th November: Last Friday, 7th November, parties involved in the FIA European Drag Racing Championships gathered for a meeting in Stockholm, Sweden. The meeting was initiated by the FIA Drag Racing Commission and included representatives from the FIA Drag Racing Commission, tracks / promoters who hosted events in the 2014 FIA Championship - Santa Pod Raceway (UK), the HockenheimRing (Germany), Alastaro Circuit (Finland) and Tierp Arena (Sweden) - as well a representative of the teams and Championship administration company Speedgroup.

"The meeting was very constructive and informative", said FIA Drag Racing Commission Vice President Lars Pettersson. We highlighted different aspects connected to the FIA Championship, such as teams facing high costs for travel and such. We also discussed the FIA Championships from the organisers' and administrators' perspectives. We all agree that external funding is necessary to secure and develop the FIA Championships, and that that need is urgent. One key question is the commercial rights, currently owned by the FIA and granted for individual events to the ASNs in the countries where the events take place. No sole entity has the right to cover the promotion and sales for the full FIA Championships. I think that all parties are being as open-minded as they can and wish to find ways to move the FIA Championships forward.

"But more funding is needed, that is a fact. A key over the coming years will be to commercialise the FIA Championships to attract major sponsorship. At the meeting we agreed on an action plan and assigned people to further investigate possible solutions. We also set a deadline for first steps by the end of November. We will see what comes out from that and what the next move will be."

Whilst there are still some outstanding issues to be resolved, the plan is to present the preliminary 2015 FIA European Drag Racing Championship calendar very soon. Following normal procedure, the calendar will be ratified by the FIA World Motorsport Council during the conference in Doha, Qatar, in the first week of December.

Mattias of Arabia.
14th November: 2014 FIA European Pro Modified Champion, Sweden's Mattias Wulcan, has entered the 2015 Arabian Drag Racing League. Stefan Boman writes:

The Series comprises five races in six weeks, all in Doha, Qatar, starting 8th January and ending 21st February. The ADRL is replacing Pro Xtreme and Pro Nitrous with NHRA-legal Pro Mod in 2015 and, as well as Mattias, top US drivers are expected to participate in the ADRL Series as well as domestic racers.



Mattias' team will build two new engines with NHRA-legal 14.5% blower overdrive and they do not plan to go back to the European standard of 20% after the race. "We wish to drive Pro Mod, compare ourselves with the US, and leave the door open for more international racing", says Mattias. "None of this would be possible without my team who are as big a part of this as I am. This is a group effort. Wulcano Racing are Pelle Eriksson, Oliver Johnsson, Michael Dunå and Torbjörn Pettersson.

"A big thank you also to our sponsors Renoveringsgruppen, TUNGTEK, Beijer Bygg, Däckvulkis, Auto-Verdi, Leanders Clutch, 76 Oljor, SP Fönster, Vargöns Mekaniska, Färgservice i Linköping, Dekaltrim, and Östa Husbesiktning."

On The Bottle in the fast lane.
14th November: Following Tuesday's right lane sponsorship announcement, Shakespeare County Raceway is pleased to confirm that on-site nitrous oxide provider On The Bottle has secured the naming rights to the left lane for 2015, writes SCR's Jerry Cookson.


"I never thought that we would be at the stage where we are now, a lane sponsor at Shakey, especially as it's a track I used to race at with my Mercury Cougar back in the day!", says owner Mark Gardner. In addition to nitrous refills and the marketing of world leading products from NOS, Wizards of NOS and Ny Trex, Mark has also been appointed a distributor of VP Racing Fuels and products offering a free trackside delivery service on a pre-order basis to racers at Shakey.

"In just four short months On The Bottle is now supporting the Supercharged Outlaws and the Bracket Gamblers series as well as support refill deals to many of the country's leading racers such as Colin Millar, Amanda Cox, Lee Gallimore and Paul Hensher. We can't wait to kick it all off again in 2015. It's going to be an exciting year!", says Mark.

On The Bottle has already pledged support in 2015 for the DubShack Racing team to become the quickest and fastest Mk 4 Golf in the UK, Outlaw Flat Four racer Bernie Newbury, and Lee Darby in his personal goal to run a seven-second pass with the DKM Construction 1953 Chevrolet custom pick up truck.

Mark would personally like to thank Jerry and Martin for their warm welcome to Shakey, the Orange Pop Team, Cooper Brothers Mat and Adam and to all the other people who have really made this possible and finally, but no means least his wife Tracy for the endless support.

On The Bottle can be found on their Facebook page, web site at www.onthebottle.co.uk, or just off Junction 8 of the M25.

A cast of thousands...
14th November: Nigel Taylor writes that the Detroit Spinner Racing Ford Prefect, originally built by Arthur Bonner in the 1970s, will be back out in 2015 mainly funded by supporters, sponsors, drivers, friends and crew. Several drivers will be competing for the best time and speed:

The Nostalgic Prefect will still keep its Pontiac Powerplant backed by its Fairbanks gearbox - the only one still in use in the UK? - but will have nitrous added as well as upgrades to the front suspension, brakes, ignition, cooling system and more, depending on funds received. The drivers for 2015 are Arthur Bonner (turns 74 years old in July), Jeff Goddard (Detroit Crew Chief), Mark Onthebottle (Nitrous man), one ex-Outlaw Anglia racer who will mark his return to the sport (secret), Graham Smith (Serck Motorsport ), Col Law (Ten-second Pop), Andy Frost (Penn Autos, fastest street car record holder for two and a half years), Michael Hawkins (black Chevy Sedan) and Dave Fulton (Green Willys Pick up).

Crew and sponsors consist of spare drivers Stuart Ashton and Kelvin Helsdown, the above-mentioned, plus Peter Borrett, Saunashop.com, Cliff Hepton, American Motor Factors, Justin Horne, Joust Performance, Graham Smith, Serck Motorsport, Chris Cotten, Leslie Waldron, Ben Waldron, Graham True, Rob Gregory, Steve Dale, Paul Dale, Stephen Lowth, Tom Mitty, Edward Ede, Kirsty Cleall, Nick Dunford, Steve Marshall, Mandy Darlison, Danny Mitty, Clacys Garage, Neil Gibbs, Sophie Taylor (was Smart), Elisha Taylor, Richard Hicks, Mackenzie Taylor, Fletcher Taylor and On The Bottle nitrous.

A league of extraordinary gentlemen.
14th November: On the weekend of the fastest, quickest, motorcycle drag race of 2014, MTC Engineering will host a gathering of the elite eight members of the official MTC 5 Second Club during the running of the MANCUP World Finals between today (Friday) and Sunday at South Georgia Motorsports Park, in Adel, Georgia. MTC Engineering has put the call out for a gathering of the greats, to attend the race. An effort is underway to bring all eight members of the official MTC 5 Second Club to the Mickey Thompson - Motec, World Finals at SGMP to meet and greet the fans. This will be the first gathering of its kind to bring the only motorcycle drag racers ever to run in the five second elapsed time zone to one race at the same time.


The event will officially welcome Ian King of Gulf Oil Dragracing to the Club. During elimination rounds at the Manufacturer's Cup Exoticycle-Roaring Toyz Spring race in Valdosta, Ian ran a 5.878 at a speed of 225.07 mph. Ian becomes the eighth and final member of the club.

Keep in mind here, from when Larry McBride ran the first official five-second elapsed time in AMA/PROSTAR sanctioned competition in 2001, to Ian King's 5.87 pass in April of 2014, it has taken over a decade to fill the eight slots afforded by the MTC 5 Second Club. This is a very elite exclusive gathering of professional Top Fuel Bike racers! The eight members of the MTC 5 Second Club are: Larry McBride (2001), Jimmy Brantley (2005), Tom Perry (2008), Korry Hogan (2008), Geoff Pollard (2009), Chris Hand (2013), Peter Svensson (2013), and Ian King (2014).

Two of the eight will actually be in competition at this event, Larry McBride and Chris Hand. It's interesting to note that both of these truly extraordinary racers have been racing in Top Fuel Motorcycle longer than any of their counterparts! Both of these racers began their nitromethane careers during the 1970s era of motorcycle drag racing.

There will be a meet and greet combined with an autograph signing session with the MTC 5 Second Club members on Saturday and Sunday at a time to be announced. A special commemorative poster with all eight racers will be available for this one time only event. On Sunday before the start of the race, the formal induction of Ian King into the MTC 5 Second Club will take place prior to the start of eliminations. While Korry Hogan will be in attendance with the John Alwine racing team, their new bike is not quite ready to enter competition. However, the bike will be on display at the MTC Engineering both located on the Manufacturers' Midway.

For more information visit www.mancup.info.

Record won with WON.

14th November: It's been a long time coming but Eurodragster.com sponsor Wizard of NOS have an American car customer who has produced an outstanding official world record in the X275 class using a Wizard of NOS Killer Scorpion plate. Trevor Langfield writes about the feat in Huntsville:

We've been selling our advanced nitrous technology to a growing number of American customers for a good number of years now. They have all chosen Wizard of NOS over dozens of alternative US brands, despite the much higher price they have to pay. This is the ultimate Coals to Newcastle and David and Goliath stories merged in to one as Wizard of NOS is a micro company in a foreign land, pitted against the might of numerous huge US companies, in the very home of nitrous oxide. Yet we have killed all the competition.

The American team of Jack Vanover, assisted by Kevin Neal and driver Greg Smith, with the aid of a Wizard of NOS Killer Scorpion plate, are now record holders of the quickest nitrous car in the class. This also means that:
Not only is it the quickest plate car in the class (and probably ever in the history of drag racing) but it's also quicker than all the multi-solenoid, multi-stage direct port kitted cars in the class as well;
On the day it was quicker than everything save one turbo car and one blown car;
All this using just one solenoid and a plate.
The quickest turbo car in the class was only approximately 0.05 seconds quicker and that car had been running the same times on each run, whereas Jack's car improved each run, dropping from 4.56 to 4.53 to 4.51, so a couple more runs and the outcome could have been reversed. Of further interest was the car's impressive sixty foot time of 1.04 seconds, which was clocked with the front wheels hung in the air.

You can find a report of interest at www.racingconverters.com/crazy-fall-air-drops-radial-records as well as posts on Kevin Neal's Facebook page. You can find a video of the record-breaking run at www.youtube.com/watch?v=M-lfFn8JxdU.


Jack has only run the new combination at a couple of races since buying it earlier this year, so he's very happy to have such great results so early in the game. He's also totally confident, that even with the limitation of the single trashcan solenoid there is a 4.4 run in it, as he and Kevin Neal have only just got started, on getting the car down the track and haven't even thought about how to get the best from it yet.

Thankfully, Jack is not prepared to let the trashcan solenoid limit the 1,500 HP capability of the Killer Scorpion plate for much longer, as he's just purchased and will be fitting our latest Mega-Noid and will be dumping the trashcan as soon as possible. This should mean quicker than 4.4 should be on the cards (as long as he can use all that power), which should be possible as the new Mega-Noid will pulse down to as low as 10%.

For anyone who is interested you can find information on the plate which Jack Vanover's car is using, which is an uprated and improved version of the Spider plate concept and from which a number of our American customers are getting great results, at www.noswizard.com/the-killer-scorpion-dry-nitrous-plate.html.

Winter reading from WASP.
14th November: With the dark nights upon us what better time than now to stock up on your winter reading material? Wisbech American Street and Performance Limited have just released a range of colour catalogues which will keep you occupied for hours planning that next upgrade, restoration or 'present' for the car/truck in your life.


Three catalogues are available:
Drag Racing Parts and Accessories: Boasting 560 colour pages crammed solid with over 350 of the top manufacturers across the USA, available for £5 including P+P
Hot Rod and Early Muscle: 430 pages of every part you'd ever want for your hot rod, muscle car or pick up truck, available for £5 including P+P
Late Model Muscle: 160 pages dedicated to performance parts for 1995 to 2014 Camaros, Mustangs, Trans Ams, Challengers, Chargers and 300Cs, available for £3 including P+P
WASP is able to provide everything within the catalogues (and much more) , and with weekly air freight from the USA parts can be at your doorstep within seven days. They will also refund the price of your catalogue with your first order over £50.

You can order your copy by calling WASP on 01354 610333, E-Mail w-a-s-p@btconnect.com or via the E-Bay shop at www.waspspeedshop.com.

Web site updates.
14th November: Our good buddy, bike photo-journalist Steve Moxley's report on the FIM European Championship Finals is now showing on the Eat My Ink web site at www.eatmyink.com. You can check out Steve's report by scrolling down a short way on the Home Page.

Notice to FIA racers.
12th November: Thanks to Micke Gullqvist for passing us details of a rule change for all FIA classes:

The 2014 FIA rule book stated that an Event Data Recorder would be mandatory in 2015. After discussions within the Rules Advisory Group and the FIA Drag Racing Commission, this requirement has been reconsidered and removed from the 2015 rules.

Gabby seeks thesis help.
12th November: Eire's own Top Fuel Dragster racer Gabrielle McDonald is seeking volunteers to take part in a study for her thesis as she continues her final year at university studying Psychology. Both racers and non-racers are invited to participate.

"I'm looking for around a hundred people", says Gabby. "Fifty racers, it doesn't matter what you drive or ride. I also need fifty people who have never raced - crew members are eligible so long as they have not raced.

"Your input will consist of two Reaction Time tasks and two questionnaires. I'm examining years of experience, confidence and, of course, gender. I preferably need an equal number of men and women to take part. You can take part if you are under eighteen so long as you get parental consent. I will also need to be able to Skype you, so having Skype or setting up an account would be required."

If you would like to help Gabby then please E-Mail her at gabrielle7793@gmail.com or contact her via her Facebook page.

Swift snippets.
12th November: The Netherlands' Gert Jan Laseur has joined the European contingent at this weekend's NHRA Auto Club Finals at Pomona, riding a Pro Stock Motorcycle for Star Racing. Elvira Karlsson (PSM), Fred Hanssen (Top Alcohol Dragster), and Ulf Leanders and Jonnie Lindberg (Top Alcohol FC) are also representing Europe but unfortunately Mike Manners' name has dropped off the TAD entry list. Qualifying commences tomorrow (Thursday) and you will be able to stay in touch with our heroes' progress courtesy of our Drag Race Central buddies at www.dragracecentral.com.

Nicole the Mendip Hillbilly.

11th November: Following UK Pro ET racer Nicole Parker's successful outing at Frank Hawley's Drag Racing School, dad John says that a deal has been struck with Zane and Anne Llewellyn for Nicole to run Zane's dragster in Super Comp in 2015:

It's been a while since Zane's Big Block Ford rail last ran. It has been sitting in the Zannetec workshop and this deal is just the incentive Zane needed to get stuck into it. As they are fellow Mendip Hillbillies, living in the next valley along from us, it's an arrangement which makes a lot of sense.

We know it's a good car which can and has run the numbers, and Nicole settled in really quickly at Hawley's. Time constraints dictate that Nicole will have to focus on the UK FIA rounds and the NitrOlympX, but after some testing around Easter time we plan to be a threat in the Super Comp Championship next season.

A passage for Jndia.
11th November: Also doing a bang-up job at racing school, in this case courtesy of Doug Foley's Purespeed School, were Jndia Erbacher, daughter of Swiss Top Fuel Dragster racer and Eurodragster.com sponsor Urs Erbacher, and Team Erbacher crew member Marc Linder.

"Jndia and Marc made several runs in Las Vegas on Monday and Tuesday and got their Super Comp licences on Tuesday evening", says Urs. "Some of their heroes were watching.



"On Tuesday evening we checked how Jndia fits in Doug Foley's A/Fuel school car. Jndia will go for her A/Fuel licence at Doug's school in early 2015. This car is a 2012 Tony Schumacher Top Fuel car with an A/Fuel nitro engine; the car works exactly same way as my Murf McKinney Top Fueller which will help Jndia to drive my Top Fueller.



"After this Jndia will go for her Top Fuel licence at Santa Pod early in 2015 and then she will race with me at Hockenheim."

You can read a German-language press release (PDF format) by clicking here.

Serck in the fast lane.
11th November: Shakespeare County Raceway are pleased to announce that Serck Motorsport will be a new lane sponsor for the 2015 season. SCR's Jerry Cookson writes:

Serck Motorsport has been a dedicated and committed brand in the world of motorsports providing leading-edge applications when required. Providing a wide range of cooling systems, oil coolers, fuel and header tanks Serck can also offer a bespoke service to customers from the design stages through to the finished product with complete technical back-up and support. Leading Formula 1 and Indy Car manufactures have received top-class race-winning service which has lead to support in British club motorsport and, for the last few seasons, drag racing. But it's not just in the car racing world that Serck gets involved as the company is also currently enjoying a healthy association with the motorcycle racing industry.

From humble beginnings with Ian Hook's '34 Ford Coupe in Street Eliminator, Serck Motorsport is proud to be associated with a number of Sportsman drag racers in the UK. Currently benefiting from this service are Tony North and his amazing Triumph Herald, Pro ET's Team Bonkers Chevy Nova in the hands of Del Sanderson, and the company's own rolling test bed, Graham Smith's '57 Chevy 210 affectionately known as Snow White.

"As manufactures and suppliers we pride ourselves on working closely with our customers to ensure that the products and services we provide are tailor-made to their specific requirements", says Racing Manager Graham Smith.  "We have worked on many projects together with our customers and also work with well known companies in drag racing over the years such as Insane Creations, Hauser Race Cars, Andy Robinson Race Cars and Webster Race Engineering. I am delighted that Serck Motorsport will be supporting Shakespeare County Raceway in the new 2015 season and look forward to another exciting year ahead."

Serck Motorsport can also offer a comprehensive product service from Sunoco Race Fuels and Joe Gibbs Driven Racing Oils through to Wizard of NOS nitrous kits and Kleers Premium Car Care Products. So why not check out the Serck Motorsport web site at www.serckservicesmotorsport.co.uk and their Facebook page.

Swift snippets.
11th November: Congratulations to François Gissy who went over 300 km over about 1000 feet on his Rocket Bicycle at France's Paul Ricard race track last Friday. "We went from 0 to 333 kmh (207 mph) in 4.8 seconds", says François. "The quarter mile ET was approximately 6.8 seconds but that is not the purpose of the bicycle". You can check out a YouTube video by clicking here and a professional TV crew's footage by clicking here.

Alex Stringer writes that, with Christmas now starting to appear over the horizon, Santa Pod Raceway have started a Pod Presents scheme whereby a different item from the on-line shop will be discounted each day. "Pod Presents is running and will continue until 9th December so make sure you check the web site regularly to keep up to date with all the latest offers", says Alex. "We have also just taken delivery of our new loungewear range to keep you warm on these cold winter nights! Take a look at www.santapodshop.com to see all that we have to offer."

We would like to say a big Happy 22nd Birthday with hugs for today (Tuesday) to Tog's niece Jennipher Rogers Knight. Have a lovely day Jenn.

Interview: Russ Carpenter.

10th November: For the latest in our occasional series of Features presented in association with Lucas Oil Products Simon interviewed the UK's Russ Carpenter, one of this year's inductees to the British Drag Racing Hall of Fame and a man who famously did things with a 2.5-litre Daimler V8 which Daimler said were not possible.

Russ and Tony Anderson's rear-engined dragster made its début in March 1972 and featured many engineering innovations over the years. Russ took over the driving in 1975 and won many Championships and events in Senior Dragster. As the Glacier Grenade, Russ' dragster was the first British-engined car, and the first car anywhere in the world with a motor of less than five litres, to make a quarter mile pass in less than eight seconds, eventually running a best of 7.2 at 180 mph. The car is still running now.

In a fascinating interview Russ details his racing history, his exploits in the UK and Europe including dealing with bleating opponents, the fine details of making a Daimler V8 run sevens, and his continued involvement with Daimler motors.

You can check out our interview with Russ by clicking here or by clicking on the Interviews, Features, Tributes link on the left-hand side of any Eurodragster.com page.

We would like to acknowledge the assistance of British Drag Racing Hall of Fame Chair Stu Bradbury in arranging the interview.

2015 Estonian calendar.
10th November: Many thanks to our good buddy Kristjan Veedler of the Estonian Drag Racing Association for forwarding us the Estonian racing calendar for 2015:

2nd-3rd May: EDRA Nationals, Kiltsi Airfield, Haapsalu. Estonian Championship round 1, Estonian Drag Racing Cup round 1, Estonian Junior Series round 1, Latvian Drag Racing Championship round 1). Details at www.edra.ee.

20th June: EDRA Summer Race, location TBA. Estonian Championship round 2, Estonian Drag Racing Cup round 2, Estonian Junior Series round 2. Details at www.edra.ee.

25th July: Speedest Nightrace, Pärnu Airfield. Estonian Championship round 3, Estonian Drag Racing Cup round 3, Estonian Junior Series round 3. Details at www.speedest.ee.

22nd August: EDRA Finals, Kiltsi Airfield, Haapsalu. Estonian Championship round 4, Estonian Drag Racing Cup round 4, Estonian Junior Series round 4. Details at www.edra.ee.

Swift snippets.
10th November: Congratulations to Sweden's Ulf and Jörgen Leanders who went one better in Las Vegas this weekend by qualifying #1 and taking the win at the NHRA Lucas Oil Divisional event. It was a repeat of last week's final against Steve Harker only with a win for Ulf this time around 5.675/258.12 to Steve's 5.835/254.38. Numbers and a picture can be found at www.dragracecentral.com.

Flamholc Racing moves on.

9th November: Sweden's Adam Flamholc says after competing in Pro Mod and other classes that are close to legal Pro Mod since 2008, he feels that it is time to take the next step in door car racing:

Last year the team competed in US with a 'legal' Pro Mod car, and in Europe with a Pro Extreme car. The whole crew really liked the Pro Extreme car, and we ended up winning the Championship in Sweden.

I feel that it would give us more, and that it makes more sense, to have two cars with similar powerplants, close to same gear ratios and so on. So in 2015 we will have two Pro Extreme cars! Keeping the Viper here in Europe, and getting another one in US. I'm looking at a couple of cars, and I hope and think we will have something decided within the next couple of days.

The plan is to attend as many PDRA races as we can in US next season, and of course as many local races in Florida as we can.

None of this would have been possible without my sponsors! Please support them:

Amalie Oil
Hurst Boiler & Welding
Cleanpipe
5 Days Plantation Shutters & Blinds
Malmo Motor Renovating
Performance Plus
JA IT Hjalp

Stutz gains respect.

7th November: Swiss Top Fuel Dragster racer Noah Stutz put in an extraordinary performance at the NHRA Toyota Nationals in Las Vegas. In front of sold-out bleachers Noah instantly became the favorite of the press and spectators.

In the first qualifier Noah set an incredible time of 3.970/298.14 in a Top Fuel Dragster campaigned by American team Lagana Racing and became only the eighth ever european to go below four seconds. In the second run Noah got to the finish line first but couldn't improve his time. In the third run he was up against Championship-leading legend Tony Schumacher. Despite Noah's better reaction time Tony got there first. In the fourth run the young Swiss racer was able to clinch not just a Personal Best with an astonishing 3.876 / 315.19, but also the second quickest time ever recorded by a European over one thousand feet.

Nineteen-year-old Noah didn't qualify in the top sixteen, one of the quickest fields ever in the history of NHRA, but he gained great respect from the Americans with his performance. Noah's four runs were:
3.970 / 298.14 (opponent: Kebin Kinsley)
4.012 / 252.28 (opponent: Bob Vandergriff)
3.924 / 278.86 (opponent: Tony Schumacher)
3.876 / 315.19 (opponent: Kebin Kinsley)
"The race here in Las Vegas was incredible", said Noah. "I never would have imagined anything like this and suddenly it all went so fast. So much happened this weekend. First I broke the four-second mark, then I lapped another incredible 3.876 setting the second quickest lap recorded by a European. I'd like to thank everybody who made this possible and of course I'd like to thank Lagana Racing."

Swift snippets.
7th November: Good luck and stay safe to Sweden's Ulf Leanders and Jonnie Lindberg, and Frøya's Fred Hanssen who are contesting Top Alcohol FC and Top Alcohol Dragster respectively at this weekend's NHRA Lucas Oil Divisional event in Las Vegas. You will be able to stay in touch with our heroes' progress courtesy of our Drag Race Central buddies at www.dragracecentral.com.

Jamie Reeves of Eurodragster.com sponsor Topspeed Automotive says that they have just received a container load of goodies and new items ready for the winter rebuilds as well as new novelty items which are ideal for Christmas presents. You can take a look at the E-Bay shop at stores.ebay.co.uk/Topspeed-Automotive-Ltd or via the web shop at www.topspeedautomotive.co.uk. "If you can't see what you're looking for then give us a call for the most competitive prices", says Jamie. "We have another container leaving in about four weeks' time, so if anyone needs anything bulky bringing in such as tyres panels etc then I'm sure we can squeeze in a few goodies around our two new cars... errr, was I supposed to mention that just yet?"

A very Happy Birthday to Eurodragster.com News Editor, Race Reporter and Photographer Tog. Have a great day buddy, and many happy returns from Kirstie, Julian and Simon.

Champion seeks crew.

7th November: 2014 UK National Super Comp Champion Paul Hudson is seeking crew for his 2015 campaign.

"My excellent crew of the last two seasons have decided to move to pastures new so a big Thank You to them for getting me the Super Comp Championship this year", says Paul, "I wish them all the best for the future.

"However, this means that I'm crewless for the 2015 season so I would like to ask if there is anyone out there who would like to crew for me.The pay structure is very simple (i.e. nothing) but there up to three entry tickets and a vehicle pit pass will be available.No mechanical knowledge is necessary but would be an advantage. You must also be willing to assist on any work needed on the car and be prepared for some early starts and late finishes.

"If you are interested then please send an E-Mail to paulhudson130@btinternet.com. I will reply to all E-Mails received but please note that it may take a few days due to work commitments."

Web site updates.
7th November: Our good buddy, bike photo-journalist Steve Moxley's report on the Extreme Performance Bike Weekend is now showing on the ACU's web site. You can check out Steve's report at www.acu.org.uk.

Holmberg looking to 2015.

5th November: Sweden's Swecomposite Racing Pro Stock Bike team, dubbed "The prudent team" by Track Announcer Pär Willén, are looking forward to a successful 2015 after rider Kenneth Holmberg finished fifth in this year's FIM European PSB Championship.

Kenneth previously won the Scandinavian Pro Twin Bike Championship and held a number of Swedish records before moving to Pro Stock Bike in 2013. At the FIA / FIM European Championship Finals at Santa Pod Raceway he set no less than three Personal Bests and made the semi-finals. "We has hard competition from my friends and competitors this season, especially the outstanding Fredrik Fredlund, Gert-Jan Laseur and Karl-Heinz Weikum", says Kenneth. "We have learned a lot in the last two years and tried harder each time. We are looking forward to next season."

A few new sponsors have already signed up including, of course, Kenneth's company Swecomposite which fabricates a lot of racing parts. Kenneth will also have the continued support of former PSB racer Gabriella Nikolovska and experienced mechanic Kent Carlsson.

Swift snippets.
5th November: Further to Sunday's snippet, ex-pat UK Top Alcohol Dragster racer Mike Manners of Eurodragster.com sponsor Cosmo Residences has withdrawn from this weekend's NHRA Divisional race in Las Vegas as his back injury is still bothersome. Mike says that he will decide on Friday about his participation in the NHRA Finals at Pomona, and that he has his fingers crossed. So do we, get well soon Mike.


Steve French and Dave Branch are building a drag bike to facilitate development and reliability testing of their Land Speed Racer's motor. "We hope to be out testing early next year whenever it's dry enough", says Steve. "We will attend only RWYBs as entries, licences etc add unnecessary cost. At present the motor is a blown methanol 750 cc pushrod Triumph twin with billet barrels, head, block, rods and crank. Boost around 30+ driving through a billet-cased Suzuki GSX1100 gearbox with slider clutch. If the testing goes well on methanol we will test with 50%-60% nitro". You can find out more at www.saltbike775.co.uk or on the project's Facebook page.

We would like to say a big Happy Birthday to our good friend and former Eurodragster.com Photo Editor Sharkman. Have a great day buddy.

A Hall of Fame birthday.
5th November: November is becoming a month rich in reflections on the history of UK drag racing. The British Drag Racing Hall of Fame's Gala evening approaches, marking the fiftieth anniversary of the 1964 British International Drag Festival, with Don Garlits joining our own Gerry Belton, Russ Carpenter, Dennis Norman and John Whitmore as this year's Hall of Fame inductees. Meanwhile, another significant figure in the sport's development celebrates a milestone birthday. Robin Jackson writes:


Simple arithmetic says that Roy Phelps would have been eighteen years old when he push-started the Mooneyes dragster at Silverstone in 1963, for the former owner of Santa Pod Raceway turns seventy today (Wednesday) - Guy Fawkes Night, which could hardly be more appropriate for a man so closely associated with the world's most explosive motorsport. Roy was also pictured lending a hand to American stars such as Tony Nancy at the DragFest the following year, but his involvement in the sport was secured in 1966 when he joined his father, Bob Phelps, his cousin, John Bennett, John's business partner Ted Peddle and the land owner, Ernie Braddock, to launch Europe's first permanent drag strip, Santa Pod Raceway. After cousin John and the others and, later, father Bob had retired from the scene, Roy remained in sole charge of Santa Pod until 1990.


In that time, Santa Pod produced a famous stable of race and exhibition cars which Roy fielded, tuned and sometimes drove, in particular piloting Britain's first wheelstander, the Wheelie Stingray. The period was also notable for the roll-call of drag racing stars brought over from the USA to compete in front of British audiences. Don Schumacher, Raymond Beadle, Gene Snow, Don Prudhomme, Tom Hoover, Al Segrini, Frank Hawley and Darrell Gwynn were just some of the NHRA giants who graced the Santa Pod strip throughout the 1970s and 1980s. In recognition of their achievements, the Phelps family were numbered among the Hall of Fame's original group of inductees after its foundation in 2006.

Easter 1976 gave Santa Pod the most memorable weekend in its history when Don Garlits came to race, a visit he repeated to triumphant effect the following year. Appropriately, when Don is inducted into the Hall of Fame at the Gala on 22nd November, it will be Roy Phelps who presents him the membership trophy.

Although Roy sold Santa Pod in 1990, he has slipped back into the scene in recent years, involved with Lawrie Gatehouse's Chaos Fuel Altered and with his son Jason Phelps' Team Rock nitro Funny Car, along with the revived family firm, FGR Motorsport, which Jason now operates. At 2013's Hall of Fame induction dinner, current Santa Pod owner Keith Bartlett awarded Roy the rare accolade of a Santa Pod Golden Key, granting lifetime access to the venue Roy himself once owned.

Top Fuel Manual winners.
3rd November: Congratulations to the winners of our give-away of five copies of Dan Welberry's Top Fuel Dragster Owner's Manual, recently released by Haynes Publishing:
David O'Callaghan, St Pauls, USA
Alice Fairhead, Bungay, UK
Jan Hernebro, Tyreso, Sweden
Ella Lameir, Apeldoorn, The Netherlands
Henrik Lund, Frederikshavn, Denmark
The winners' details have been passed on to Haynes Publishing. Thanks to everyone who entered; we could have given away hundreds of copies. Thanks also to Dan Welberry and to those fine people at Haynes Publishing for putting up the prizes.

92nd mission accomplished.
3rd November: Phil Pratt and Sue Morris of the UK's Satan's Lady 9.50 Bike team can sum up 2014 in the phrase "Wow, what a year!". Sue writes:

When we unveiled Satan's Lady at the end of January, we could never have imagined what the season would have in store for us. We'd kept the respray under our hats with only a handful of people, who had helped us with research etc, in the know, so when she appeared on Eurodragster.com, our inboxes and Facebook pages went into meltdown with comments, and that hasn't stopped since!

There have been so many highlights for us during 2014, it's hard to pick just two or three. The first would have to be Springspeed Nationals and our mystery benefactor who, on hearing that we couldn't afford to compete, sponsored us for that meeting, and we repaid them by going on to win the event!


Then there was Dragstalgia - the most emotional and meaningful event for us. Family members of some of the service personnel who had served with the 92nd at Station 109, now Santa Pod, had made the trip over from the USA to see where their fathers were based, and we were thrilled to be invited to have Satan's Lady on display for them. It was unbelievably emotional to meet, chat with, and hear the most amazing stories of their fathers' times at Podington. We wanted to honour those who served at Station 109 but couldn't have imagined that their families would take us to their hearts the way they have. We have been truly humbled by the messages, and friendship, given to us by members of the 92nd USAAF-USAF Memorial Association. Twice during 2014 Satan's Lady has featured in the newsletter which goes out to veterans and their families, and we couldn't be more proud.

Our season closed with the Extreme Performance Bike Weekend, which we approached in fourth place in the UK National and third in the SPRC Championships. We knew that it would be impossible to win the National title as work commitments prevented us running at two of the three extra rounds which had been added to the Shakespeare County Raceway calendar, which would mean that we wouldn't gain the 200 bonus points. However the SPRC Championship was still there, but the points were so close that it could essentially be won by any of the top six. In nailbiting end of season stuff, we knew that all Phil had to do was qualify top and win the event to take the 2014 SPRC Championship. No pressure there then! We didn't dare think about what might be then, in Q4, a 9.502 lit up on board - there was his top qualifier spot. A win in the semi-final against Steve Ashby guaranteed us runner-up in the Championship, now all we had to do was to get around Rick Sawatski. In a great final round the win light came on in Phil's lane, his 9.570 to Rick's 9.578 wrapped up our 2014 season in a way we could never have dreamed of. Oh and what about the National Championship? Well, despite having to miss those two rounds (and those two hundred bonus points) we still ended up in third spot, just sixty points short of runner-up, and we're pretty chuffed with that!


Of course we have to say a few Thank Yous. Firstly, and most importantly, to David John Earl for his phenomenal paint work - if you haven't seen Satan's Lady up close then you might not realise that she is not a vinyl wrap, as some have thought, but airbrushed with hand-painted artwork complete with true-to-the-era brush strokes. We'd also like to say a big thank you to everyone for the fantastic messages of support that we have been sent this year, and also for the beautiful photos of Satan's Lady which we have received. Also to everyone who has paid us a visit in the pits, talked to us, picked up any of the leaflets, badges, posters and wristbands we've been giving away to keep the memory of the 92nd Bombardment Group alive, and also to those who have brought us some wonderful gifts relating to the 92nd.

At the start of the season, we were surprised to discover how many people had no idea how important a place Santa Pod was back in WWII. We know that we have inspired people to delve deeper and find out more so we have done what we set out to do, and will continue to do.

As for Phil and Satan's Lady taking the SPRC Championship on the very runway from which the 92nd flew their mighty B-17s, that was just the icing on the cake.

Swift snippets.
3rd November: Congratulations to Sweden's Ulf and Jörgen Leanders who took runner-up in Top Alcohol Funny Car at the weekend's NHRA Toyota Nationals in Las Vegas. Ulf qualified #2 at 5.551/263.67 and only lost the final round on Reaction Time after he and winner Steve Harker pulled identical 5.548 ETs. A great advertisement for the Leanders clutch, well done guys.

More Insanity in 2015.
3rd November: Paul Marston says that the Paul Marston Racing team are already hard at it in preparation for the 2015 season, starting with the ex-Dave Warne Mean as Hell Pro Modified, now known as Insanity:

Either name suits the Chevy Vega pick-up well. Being comparable to European size cars when they débuted in the 1970s Vegas were very successful in every class they entered be it Pro Stock, Pro Modified and Funny Car, not to mention every Sportsman class. Even today Vegas are still a dominant force in Sportsman and big money bracket racing due to their compact size and the skill of their drivers.

Our little Vega has only been used for teaching with the Paul Marston Drag Race Driving School over the past two seasons, for which it has given excellent service. It currently runs a 454 ci Big Block Chevy with a BLP Alcohol Dominator carburettor and is well capable of running high nines which is perfect from a teaching perspective. The BLP carburettor has been faultless, and the use of alcohol enables us to get a lot more seat time with the driver during training due to its cooler running properties.

Insanity has now been in the PMR workshops for a month and has come out very nicely. No major problems, just a thorough servicing and replacement of the usual consumables such as valve springs, filters and fluids. The fact that it is an ex-Pro Modified means that it is built for ease of use and servicing. Since in our possession it has received a lot of new parts and pieces to bring it up to date including brand new Weld Racing wheels front and back, brand new Aerospace brakes and calipers, Leda front struts, custom fabricated and coated exhaust manifolds, aluminium Kirkey seats, upgraded Big Block Chevy power, BLP Alcohol fuel system, new tyres, the list goes on and on. In 2015 the Vega should be used more extensively, and not just as a School car, so keep an eye out for this infamous drag racer coming to a drag strip near you.

Bike Weekend JDB review.
3rd November: Many thanks to Lizz McCarthy for forwarding us the Junior Drag Bike racers' accounts of their weekends at the Extreme Performance Bike Weekend at Santa Pod Raceway:

JBP 2 Jasmine Cordelle: Extreme Performance Bike Weekend was another up and down meeting. We arrived on Friday got set up, and went to scrutineering. We had problems with the back brake which dad sorted Friday night. Saturday, woke up to rain oh joy! Finally managed to get out at around 2 o'clock we dialled in 9.50 unfortunately we didn't get to the end of the track due to an electrical problem which we think we fixed by next qualifier. In the second qualifier we dialled in a 9.50 again had a massive wheelspin off the line which led it to the middle of the track, managed to get it under control and ran a 10.24. In the third qualifier I bounced back, did a better burnout, dialled in 9.50. A little wheelspin but ran a 9.53. Last qualifier was in the dark! Dialled 9.50 again ran a 9.63 spun a bit off the line again. At the end of the qualifying I was third qualifier.

Sunday, race day! We had one more qualifier in the morning so I dialled in 9.50 and ran 9.7. There was very strong head wind all weekend. First round I had Charlotte Hales. I dialled in 9.50 and ran 9.57. I backed off just in time and took the win well done to Charlotte it was a good race! Second round I had Jordan Kenway. I dialled in 9.50 and ran 9.67! I passed him at half track and then backed off as there was no one in sight. In the semi-finals I had to have Mr Louis Davis! I dialled in 9.50 we were side by side all the way and then sadly I didn't back off enough and ran 9.43 so Louis took the win well done!

I would like to say a big well done to Louis for winning the National and SPRC Championship and to Blade Dummer for winning the APIRA Championship. You have done great for your first year Blade!

Thank you to Santa Pod Raceway and Shakespeare County Raceway and to my awesome crew / family the Hysteria Racing Team, plus the JDB sponsors and supporters this year: Tim Beckwith of Beckwith Motorsports USA, Brandi and the team at dragbike.com, Gary at Lightning Automotive, and the British Drag Racing Hall of Fame. Lastly I would like to thank Lizz McCarthy for the hard work she puts in, checking and publishing all our race reports, taking photos and keeping the Junior Drag Bike page up to date for us. See you all next year hope you all have a great Christmas and New Year!

JBM 3 Louis Davies: Saturday Q1: In qualifying it was hard to get the dial-in right due to the strong headwind. With some debate I dialled in a 9.45 and then with still a serious head wind I ran a 9.926 at 64.31 mph which was far off but still got me second due to the difficulty of getting the dial-in right. Q2: After a very slow first run I raised the dial in to a 9.65 still with a strong headwind, I broke out with a 9.60 and sadly after that run I dropped to number five qualifier. Q3: The headwind seemed to have dropped a bit so I tried lowering the dial-in to a 9.37 but then going way too slow and running 9.69 at 66.67 mph with my quickest reaction time of the weekend of 0.05 but still staying fifth. Q4: This time we were running in the dark and the headwind had died down very slightly so with a 9.45 dial-in I ran a 9.57 at 68.03 mph with a 0.07 reaction which was a bit better and put me in fourth. Q5: A new day and sadly the wind was still very strong so I dialled in a 9.70 and then ran a 9.72 at 67.27 mph with a reaction 0.09 which qualified me second.

E1: I was against my old race rival Jake Charman and after being close to the dial in in the final qualifier I decided to dial in a 9.70 and then ran a 9.725 at 65.93. I won so I had a bye run to win the 2014 JDB Championship in the next round. E2: Now with a bye run I could keep the bike full throttle all the way to determine the lowest possible dial-in for the semi so I wheeled up to the line and opened the throttle and dropped the clutch, as soon as I took the green I was the Junior Drag Bike Champion of 2014! Into the semi's and I was against Jasmine so dialled in a 9.70. This was going to be a good race as we are always close, I won with Jas breaking out. I ran a 9.73 at 65.85 mph and I was in the final against Blade. In the final I dialled in a 9.70 and rolled up to the line and forgot that I was waiting for five seconds on the line so opened the throttle straight away having to quickly shut off and go back on the power, I pulled a rubbish 0.3 reaction and chased Blade to the end, I got there but Blade beat me by 0.02 of a second, well done to Blade for a great race and the win.

I would like to say a huge thank you to all my friends, family and fellow racers for making it an amazing weekend and a great first year on my new bike built by Grandad. A big thank you to Rene van den Berg for sponsorship this year, also a big thank you to Lightning Automotive and Beckwith Motorsports for sponsoring the Junior Bikes this year, and the BDRHoF. Thank you for a great year of racing I hope everybody has a great Christmas. We are going to spend the winter making my bike go faster and we looking forward to some great racing with everyone next year.

JBP4 Jordan Kenway: We arrived at Santa Pod on Friday with high hopes for another good event. We signed on and scrutineered. Saturday yet again brought rain but luckily it stopped and the Santa Pod crew did a great job getting it ready to race on. Q1 we dialled in a 9.00 and ran a 9.30 putting me number one for the time being. Q2 we dialled in a 9.00 and ran a 9.28 dropping me to second as Stacey Reed went number one. Q3 we decided to bring up the dial in so we dialed in a 9.20 and we ran a 9.2280 putting me back into the number one spot. Q4, this was racing in the dark, we kept the 9.20 dial in and ran a 9.25. I tell you wha,t racing in the dark was amazing, just wish we could do it more! Sunday morning was a bright one for a change. We had one last qualifier and this is where it started to go wrong. Dialled in a 9.20 and ran a 9.30.

E1 I had a bye so we dialled in a 9.20 and ran a 9.41 showing that we had problems. E2 I had Jasmine, I dialed in a 9.40 it launched as well as ever but unfortunately because the base gasket was blowing we were down about 10mph on power therefore Jasmine got the win. However I did have the fastest speed of 72 mph and the fastest ET of 9.22 over the weekend.

Had such an amazing year a few highs but quite a lot of lows, new parts are now ordered for the bike so we can rebuild it. Well done Louis for winning the Championship again.

Finally a massive thanks to all of Warpspeed Racing for their help over the year. See you all next year after the long winter break.

JBM5 Liam Holgate: We didn't get to Santa Pod early enough to get scrutineered because the traffic was really bad so we had to wait until the morning. We passed scrutineering no problem. In Q1 there was a big head wind so we were unsure what ET to set, so we set it at 9.50. When I set off the bike wheel spun all the way in first gear no traction and set a 10.20/63.76 good enough for number three qualifier. Q2 we let some more air out of the back tyre to get some grip set my ET to 9.7 and spun the wheel again but managed to run a 10.04/64.72 still number three qualifier. Q3 I was still struggling for grip we dropped the rear tyre to 8 psi, set my ET to 9.8 still spinning the wheel and set a time of 10.08/64.43. Q4 set my ET to 10.00 still spinning the rear wheel and ran a 9.95/64.39 need to practice burnouts for next year to get more traction and get dad to set up the lock up clutch. Q5 I set my ET to 9.90, I think we were getting somewhere now I staged and launched still spinning the rear wheel, I shifted to second and accelerated but then the bike shifted back down to first, over-revved and spluttered to a halt. We got it back to the pits and dad checked it out he said I had bent the exhaust valves again so that was the end of racing for me for the weekend.

I'll be back next year can't wait see you all then.

JMB6 Jake Charman: Dad went ahead to the track to set up while Lizz waited to fetch me from the railway station. We got to the track too late to get scrutineered, so got up early the next morning, and all went OK. This was really a test and tune weekend for me, as the new bike was only finished mid-season, so I am still learning to get to grips with it. Q1 launched off the line, and no shift light so guessed all the way! Got back to the pits to find that "someone" hadn't secured the battery so it disconnected. Dialled in a 10.85 and ran a 12.48! Hoping for better luck next time! Q2 I moved up a place, and was now in number four spot. We had some clutch issues, which were making the bike bog at about sixty feet, and run out of legs. We thought we may have got them sorted, the next run would tell. Q3 I'm not too sure what happened, but I had a momentary lapse of reason and forgot to change gear, even though the shift light was working (like Dad and Lizz said, it's been done before by better!). This bumped me down to last place, but at last we have sorted it, and the clutch is working. This is only the second meeting with the new bike, I've done minimal testing, but it's heading in the right direction... I'm having fun, and that is all that matters. Q4 racing in the dark! I love it, Dad does too, and Lizz hates it! The bike was launching off the line well now, but losing it a bit at the sixty feet. Being 6' 2" riding an un-tuned 125 cc isn't going to help! I'll keep plugging away.

In the first round of eliminations I had Louis. He is a good racer, but we always have good races. He won the round, well done to him, and well done on winning the Championship. And that was the end of that. I was however very surprised to be awarded the Beckwith Motorsports Award for Outstanding Sportsmanship, so thank you!

The bike will be stripped down over winter, new parts, and taken over to Kennedy Motorsport for a tune-up. I may stop growing and be able to do the bike more justice!

Thank you as always for the support (and finance!) from Dad and Lizz, Dave Branch for such a cool bike, the tracks and crew, photographers, and our sponsors BDRHoF, Lightning Automotive, Beckwith Motorsports, and Brandi at Dragbike.com. Thanks to Eurodragster.com and King Racing for keeping us all updated (Thanks, you're welcome - Ed).

See you all in 2015.

JBP7 Alfie Udall: This meeting was disappointing one. Once again I had problems with my bike. I ended up getting one run out of the whole weekend. I ran 24 seconds. I would just like to say a big thank you too every person who has helped me in this year of racing. My bike has had quite a few problems over the course of the year but I still raced! Thanks too all the people who helped me. Without you guys I wouldn't have raced most of this year. I'm also sorry that my bike has been such a nuisance this year too. I have had a great year and am already looking forward to next year. Thank you for the opportunity to ride your RD Jerry. Lastly thank you to my Dad with getting me there fixing my bike after it broke every time and being the best Santa ever!

See you all next year and once again thank you all.

JBM9 Stacey Reed: I hate that this is going to be my last race report of the year! Oh well, here it goes. First pass was alright but I slightly overestimated the wind and dialled 0.05 seconds off what I ran. Next run was only 0.02 seconds off so I was getting closer. Then on the others I think I broke out but I'm not going to lie, I've lost the tickets so I can't be sure ha ha. It was also cool to race in the dark with Jas as our last race together of the season - riding back in the pitch black was fun! I ended up third in qualifying which meant I had Blade first round. If I had won, I would have had two byes to the final due to Liam Holgate's and Alfie's breakages, however Blade took the win and he went on to win in the final (well done dude!).

I would like to say a massive thanks to everyone who has helped not only me but all of the Juniors this year. From starting my bike when my crew has disappeared, to fixing my bike in the pairing lanes, pushing me forwards because I'm a weakling as well as reminding me to write these race reports and getting them all ready for you lot to see. Honestly, you lot are an amazing class to be involved in and I can't wait to see what next year brings us!

Merry Christmas and a Happy New Year! See you at the SPRC Dinner and Dance.

JBM11 Charlotte Hales: The last meeting of the season wasn't my best performance. The wind didn't help anyone and the Kawasaki was way down on "get up and go". My times were all over the place and I couldn't get any consistency. Dad traced a problem to water in the fuel which he'd only bought Thursday. Thanks to Martin Ollie and Blade, we got more and some two-stroke oil. A new spark plug and a different jet in the carb still didn't help however. Dad says a tired, restricted engine just wasn't going to cut it.

I've had a great time this season getting to grips with the bike both in ACU and sprint / drag meetings, but for next year I need a new plan. This will be subject to rule changes. Thanks to everyone in JDB for all your support this season. Looking forward to next year. Have a great Christmas.

JB12 Blade Dummer: Where do I start with this race report? What a season. For those who don't know this was my first season racing. It's been amazing, everyone has made me feel so welcome and helped us so thank you.

We got to the Pod on Friday and got set up and signed on all OK, then needed to alter some settings on the bike from the weekend before only to find that I had fried the clutch. So from the start of the weekend I had issues then just to make things a little more difficult there was a headwind that was almost enough to push me backwards when the lights dropped.

Anyway with these issues we were stripping the clutch between runs so it was busy and we didn't qualify great, ending up seventh. I was happy still to be able to run though and Dad and Wayne worked really hard, and with my help and I've now also learnt how to adjust the air / fuel mix on my own.. In the first roudn of eliminations we had Stacey who ran well all weekend it was well close on the top end but I just got it. In the second round I was to face the winner between Alfie and Liam Holgate but they both had problems and couldn't race, so I ran solo. In the semi-finals I had a bye, putting the clutch even closer to not working.

In the final we had Louis, who runs well and I enjoy racing with him, but with the wind and bike not doing what I want it was going to be a real hard race. Louis had quite a wait at the line and from what Dad said chased me down at a rate of knots. But I got to the line 0.0241 seconds ahead meaning I won the finals. Finishing the season on an amazing high so thank you to all the other Juniors. I have had an amazing time and can't wait till next season.

Thank you to my Dad I know how much you do so I can race. And a huge thanks to FBM Turbos who did all my race hoodies and T-shirts, Beckwith Motorsports and Magic Bullet fuel additives.

Web site updates.
3rd November: The Mad Welshman has updated his Flickr gallery with a large number of shots from September's NSRA Hot Rod Drags at Shakespeare County Raceway including new (for Mad) top end and return road pictures. You can check out Mad's shots at www.flickr.com/photos/the_madwelshman.

Swift snippets.
2nd November: Good luck and stay safe to Sweden's Ulf Leanders and Jonnie Lindberg who are qualified #2 and #13 respectively in Top Alcohol Funny Car at the NHRA Toyota Nationals in Las Vegas. Noah Stutz and Elvira Karlsson missed qualifying although Noah blasted his Personal Best ET and speed into next week. You will be able to stay in touch with our heroes' progress in today's eliminations courtesy of our Drag Race Central friends at www.dragracecentral.com.

On the subject of Las Vegas, Get Well Soon to ex-pat Brit Top Alcohol Dragster racer Mike Manners of Eurodragster.com sponsor Cosmo Residences who has had to miss this weekend's NHRA Toyota Nationals due to a health issue. Mike hopes to make next weekend's Divisional in Vegas and then the NHRA Finals at Pomona.

Steve Ashdown says that son and Junior Dragster racer Tyler Ashdown (below left) achieved a lot this year and that the family is proud of him. "We learned a lot about car, and made lots of mistakes!", says Steve. "We would like to say Thank You to Andy Wheeler, Dee and the girls of Team Alamo for their support this year. Also thank you to Chris Andrews, driver of the Lucas Oil Top Fueller, for taking Tyler under his wing and giving him good sound advice as well as for coming to the start line with Tyler, very good of him considering how busy he is, and to Dave Bateman and family for all their help. And Dave, stop spending my bloody money! Finally thanks to Steve Kiddell and family for help in pits at every meeting. We'll see you all next year to do it all again."



Lizz McCarthy, Kev and Jake Charman and the Nitrous Junkie crew have asked us to say a big Happy 40th Birthday to Dutch bike racer Erik Jennes (above right). "Have a great day and we hope to see you for another Indian meal soon!", they say.

Don't forget that 22:59 UK / 23:59 European tonight is the deadline for entry to our Top Fuel Dragster Owners Manual give-away. For full details of how to enter check out Wednesday's news update.

Pioneers set for HoF honours.
31st October: In its heyday the MGM studio motto was Do it big, do it right; give it class. The British Drag Racing Hall of Fame has adopted that creed for the prestigious Gala Awards Dinner on 22nd November at the Savill Court Hotel, Windsor Great Park, which will host one of the largest social gatherings of UK drag racing pioneers ever held.



The induction of the 2014 nominees - Gerry Belton, Russ Carpenter, Don Garlits, Dennis Norman and John Whitmore - will be the main event. Full details about all of them can be found on the BDRHoF web site at www.britishdragracinghof.co.uk and in the sixteen-page souvenir programme designed by Power Race Graphics. This will be a very special keepsake which everyone will want.


The inductees will be celebrated by an audience of nearly three hundred including many Hall of Fame members such as Gary Page, the Readspeed team, Barry Sheavills, Geof Hauser, Harold Bull, Tina Gibbs, Peter Crane, Roz Prior, Steve Murty and family, Roy Phelps and family, Phil Evans and John Hobbs.

There will be many other drag racing personalities joining them. Those of you who didn't get an opportunity to thank Ron Hope for bringing Rat Trap and Pure Hell to Dragstalgia will have the chance at the Savill Court because he is flying in from the USA for the event. We have another long-distance flyer joining us, but the name must remain a secret until the night. Multiple FIA European Top Fuel Dragster Champion Andy Carter will be in the building along with Liz Rowland (aka Liz Burn), the Pegasus Team of Ian Messenger and Derek Chinn, Bill Sherratt, Chris Andrews, Jason Phelps and from Junior Dragster Paige and Belle Wheeler.

The big recent news is that it will all be videoed so that future drag racing fans can look back on this night to remember. Watch this space for how it will be released.

If you want to say "I was there" you still might be in with a chance if there are any late cancellations. Final figures must be with the hotel shortly so E-Mail Stu Bradbury at britishdrhof@aol.com or call 01933 279102.

Swift snippets.
31st October: Good luck and stay safe to Noah Stutz (Top Fuel Dragster), Elvira Karlsson (Pro Stock Motorcycle), Mike Manners of Eurodragster.com sponsor Cosmo Residences (Top Alcohol Dragster), and Ulf Leanders and Jonnie Lindberg (Top Alcohol FC) who are contesting this weekend's NHRA Toyota Nationals in Las Vegas. Qualifying commences today (Friday) and you will be able to stay in touch with our heroes' progress courtesy of our Drag Race Central friends at www.dragracecentral.com.

Read ready to play spoiler.
31st October: For the third weekend in a row, Brisbane-based ex-pat UK Top Fuel Dragster racer 'The Pom' Steve Read will be on the road with the Team RSR car. This time, however, it's all business.


"The past two weekends, the RSR Dragster has been at McDonalds Ipswich for McHappy Day and last Friday we were part of the very successful Friday Night Drags concept at the Gold Coast 600 V8 Supercar round", said Steve. "This weekend, it's race mode. As much fun as we've had the last two weeks, it's time to go out and play the role of spoiler in this Top Fuel Championship dog-fight."

Phil Lamattina and Alan Dobson are locked in a Top Fuel Championship points battle which will be decided at this weekend's Australian Nationals at Sydney Dragway, starting today (Friday) and ending on Sunday.

"We know how to run with these bigger teams", Steve smiled. "Between the Lamattinas and Rapisarda Autosport there are four cars – two of those are in Championship mode, while they also have team-mates who can shake things up. We'll be going out there running our own race and throwing a spanner in the works."

The Australian Nationals winners' circle is a place which Steve last visited in 2009 in a spectacular début of his current dragster, in partnership with Dwayne Riley. "We won the Nationals in '09 straight out of the trailer with a bunch of 4.70s and a 4.68 to qualify top", Steve said. "We have our own agenda this weekend, and that is to be in the Winners Circle' at the 2014 Australian Nationals on Sunday afternoon."

You will be able to stay in touch with Steve's progress at www.sydneydragway.com.au and on the Readspeed Racing Team Facebook page.

APIRA Championship presentation.

30th October: Avon Park International Racing Association and Shakespeare County Raceway are pleased to announce details of their Championship Presentation Evening to be held on Saturday 7th March 2015 in the Valley Suite of the Severn Valley Railway, Comberton Place, Kidderminster DY10 1QR. The evening will honour the 2014 APIRA Champions and runners up along with APIRA and SCR Perpetual Award winners.

The evening will commence at 6:00 pm and the buffet will open at 7:30 pm. The Championship presentation begins at 8:30 pm. There will be a disco till late provided by Shakey's resident DJ Jamie. There will also be a raffle.

Tickets are £15 per person including Hog Roast with all the trimmings and a choice of desserts; please see the booking form for the options. You can download your booking form (PDF format) from the Downloads page of the Shakespeare County Raceway web site at www.shakespearecountyraceway.co.uk. Please note that all booking forms should be returned to the address on the form by 17th February 2015. Credit card payments can be made by calling 01789 414119 during business hours.

There are many hotels and guest houses nearby including a Holiday Inn Express, Premier Inn and Travelodge. Please see the Severn Valley Severn Valley Railway web site for details. There is plenty to see and do at the Seven Valley Railway as well as the historic towns of Bewdley, Bridgnorth and Kidderminster. The Severn Valley Railway itself offers a fantastic day / weekend of heritage steam which includes a very informative visitor centre named The Engine House at Highley Station. Perfect for all petrol heads!

If you have any queries then please call 01789 720180 or E-Mail enquiries@shakespearecountyraceway.co.uk.

2013 Perpetual Award winners please note that all trophies should be returned to APIRA/SCR as soon as possible please.

Top Fuel Manual review.

29th October: Dan Welberry's eagerly-awaited reference work on Top Fuel Dragster does not disappoint. Presented in the traditional Haynes style, the Top Fuel Dragster Owners' Workshop Manual gives a wide-ranging and detailed insight into the flagship class of drag racing. Even though you are not necessarily going to be able to tune a three-second thousand-foot pass by the time you read the last page, you will certainly have a much deeper understanding of what it takes.

Although not formally split, the Manual is neatly divided into theory and practice with the first half explaining what Top Fuel Dragsters are made of and how they work, and the second half containing several detailed first-hand accounts by those who have actually done it - this gives the Manual a big advantage over preceding Top Fuel books which have at most given practical experience cursory coverage.

The introduction sets the scene, explaining not just Top Fuel Dragster but drag racing as a whole, then the first chapter proper gives a brief overview of the history of Top Fuel particularly spotlighting the trigger moment for a permanent move to rear-engined cars - Don Garlits' transmission explosion at Lions Drag Strip, which put him in hospital for long enough not just to think about changing the paradigm but to achieve it. The chapter also gives an overview of the class' history in Europe including a detailed discussion, with no definitive outcome for reasons which are explained, of which was the first UK car to run on nitro. The chapter finally returns to the USA to explain the move to 1000 feet and subsequent developments.

Into the meat in the next chapter with a detailed anatomy of the Top Fuel Dragster front-to-end and side-to-side covering chassis, suspension, steering, brakes, wheels and tyres, aerodynamics, electronics, cockpit, safety equipment, engine and transmission. Over no less than forty nine pages each subject is not just described in fine detail but extensively illustrated with three or four pictures per page - and some subjects take several pages of explanation. There are also inset pages about nitromethane and what causes header flames (and why they can be such a pig to photograph, as Your Reviewer can confirm). As well as Dan for his detailed research and clear explanations, photographer Mark Skinner and the currently-lamented Andersen Racing team deserve a lot of credit since a lot of thought and effort plainly went into the photo session.

Having described what Top Fuel Dragsters are made of to such a degree that one almost expected a test at the end of the Anatomy section, Dan then talks to drivers, tuners and crew members to take the reader into the car and into the pits. Read the list of contributors and you are bound to find the name of at least one of your heroes and several who should be. Alphabetically they are Ben Allum, Rico Anthes, Darryl Bradford, Andy Carter, Don Garlits, Gary Page, Shelley Pearson, Kim Reymond, Gareth Robinson, and Sarah Senderski. Included within these pages, in the contributors' own words, are long, detailed and fascinating explanations of the tasks undertaken in each role - you get real kitchen detail here - as well as itemised lists of what a Top Fuel team has to do between each run and the tasks undertaken by a driver. All 114 of them! The book ends with a drivers' Q&A and it is interesting to see the varied responses to the same questions.

Again the second half of the Manual is extensively illustrated with superb photographs both on- and off-track. Eurodragster.com is represented by Julian Hunt and Tog, Mark Skinner we have already mentioned, and Carter Motorsport team member Gary Cottingham and MSA Young Photographer of the Year Dom Romney provide a large number of pictures. There are also some detailed line drawings, the best being of the ignition system.

On the subject of pictures, short-sighted viewers might like to remove their spectacles and look at the back cover of the Manual from a few feet away. There are two pairs of pages depicted, if you look at the top pair with your spectacles off do you see the pair of £ signs made up by the pictures? Subliminal messages in the media are of course illegal and I'm sure that this was not deliberate, but it is not inappropriate for Top Fuel.

The book costs £21.99 and is available direct from Haynes Publishing, from Amazon, and from other good booksellers. With supermarkets and TV already subtly reminding us that Christmas is not too far away the Manual will make an ideal Christmas present for the drag racing fan in your life, or you could (should) just go right ahead and buy yourself a copy now to save the agonising wait.

Or you could try your luck in our give-away...

Top Fuel Manual give-away.
29th October: Courtesy of Dan Welberry and those fine people at Haynes Publishing, we have five copies of the Top Fuel Dragster Manual to give away. This give-away is open to all Eurodragster.com readers in any country.

To be in with a chance of winning a copy of the Manual, simply E-Mail the following details to eurodragster.win@btinternet.com by 22:59 UK / 23:59 European this Sunday (2nd November):
Your name
Your E-Mail address
The address to which we should send the book
A phone number
None of these details will be shared with anyone save your name and address which will be given to the company who send your book.

The five winners will be chosen at random from all valid entries received and will be announced here on Eurodragster.com early next week.

Please note:
One entry per E-Mail address. Multiple entries will all be deleted.
Entries sent to any address other than eurodragster.win@btinternet.com will be deleted.
Entries timestamped after 22:59 UK / 23:59 European on 2nd November will be deleted.
Good luck!

Swift snippets.
29th October: Thanks to Ian King for letting us know that the final standings in the 2014 ACU UK Drag Bike Championship are now available on the King Racing web site at www.kingracing.com

We would like to wish a very Happy Birthday for today (Wednesday) to our good friend, MSA British Drag Racing Championship PR Robin Jackson. Have a great day Robin.

Erbacher: The Next Generation.
29th October: Last Saturday Swiss Top Fuel Dragster racer and Eurodragster.com sponsor Urs Erbacher got together with team and sponsors and celebrated his third place in the 2014 FIA European Top Fuel Dragster Championship and confirmed a plan already proposed here on Eurodragster.com:



My daughter Jndia sat in the car for a warm-up and we announced to those present that she will try for her Top Fuel licence early in 2015. The plan is that Jndia's first race will be at Hockenheim where she might race against me. Today we are travelling to Las vegas where we have booked Jndia and team member Marc Linder a couple of days at the Doug Foley Drag Race School to gain their Super Comp licences. RTL 2 TV programme Grip TV will Jndia, Noah Stutz and I this weekend.



I plan to race the whole 2015 FIA European Championship in my old car and of course I will try to win another title. Jndia will use that car for licencing but at Hockenheim she will drive my Murf McKinney dragster.

Web site updates.
29th October: Our good buddy Alan Currans has updated his excellent Acceleration Archive with pictures of Saturday's action at the Halloween Bonfire Burn-Up at Shakespeare County Raceway. As ever you can stay in touch with the latest updates via the What's New? link at www.theaccelerationarchive.co.uk.

Nitro fuels Read's return.

27th October: If you were tuned in to Eurodragster.com on 10th October you will have read that the UK Tech Committee approved the return of nitromethane to Super Pro ET. One of the parties behind the decision was the UK's Robin Read, who ran a legendarily-rapid supercharged nitro-burning Daimler-powered dragster before nitro was outlawed for Sportsman classes. Robin got in touch to tell us that the move was motivated by a desire to return to competition in a new Fuel dragster:

My old car was rendered illegal with the blanket adoption of the American rule book without any prior consultation. However there has now been some good forward thinking by some enlightened individuals. I had asked for the reintriduction of nitro to be included on the agenda for the Technical Committee meeting and I'm happy to say that the discussions around the room were extremely positive. Of course folk remember the days when engineering and innovation meant that small-capacity European engines could take on the ubiquitous American hardware and compete and, indeed, often prevail - a fact which commentators and journalists used to good effect.

My request for the reintroduction of nitro had been coloured by the fact that I am constructing a new car, powered by - of course! - a nitro Daimler. After the successful recommissioning of my old car and subsequent running at all three tracks around the UK , I realised that the madness had not left me and that there was unfinished business. Prior to my father's death in 1989, unbeknown to me, he had commissioned some billet aluminium cylinder heads. After a while the manufacturer of the heads contacted me and told me about the heads. He said that the materials had been procured and that the heads had been started but not finished, and asked whether I wanted to carry on with the project. It was an emotional and difficult decision to make, but I said that I would underwrite the manufacture of the parts. The cylinder were never completely finished although I did fabricate an intake manifold which matched the heads' greater flow and larger ports. Bertie Hopkinson had modified the head design from a curved inlet tract known, as a snail port, to a straight port design. There were many other modifications including extending the valve stem length to accommodate extra valve lift, which then meant that we had to move the rocker shafts upwards and apart to keep the rocker geometry correct.

What happened? In the early 1990s the stock crankshaft broke. After fifteen consecutive six-second sec passes it broke just behind number eight connecting rod. Of course the motor was rebuilt but that event effectively stopped the development of the new, more powerful engine. There were no aftermarket performance crankshafts available and so the parts which had already been manufactured were placed into storage unused.

Fast forward twenty years or so to the recommissioning of the old car and a reawakened dream of running quicker and faster. I thought that I'd finish the new engine and to that end I commissioned a billet crankshaft from Arrow Engineering and set to designing and obtaining the rest of the engine parts needed to complete the motor, with the intention of running it in the old car. But of course it was not that simple: as you are aware the rear axle broke because the recommissioned engine was making more power, so it was pointless putting the billet motor in the old car with the old axle. "I'll put a new axle in the old car", I thought, but when I purchased the axle I found that it would not fit without major chassis modifications. I stood there cutter in hand, but I couldn't do it (Good thing too - Ed).



There was only one solution, a new car. This would entail a lot of work and investment as I had already made my mind up to construct it to current specification without removing or reusing any part from the old car. I've got a titanium clutch housing, billet alloy engine bottom end girdle, re-engineered oil supply around the motor, bigger fuel pump, Pro Mag 44 with billet offset drive, 20% overdriven blower, new two-inch headers, Lenco CS4 three-speed with reverser, Strange Alloy modular nine-inch pattern rear axle, Weld Superlight wheels all round… I'm getting even more excited telling you about it! The car will be longer and lighter.


My brother Tim has been helping and encouraging me - I am not sure if more encouragement is a good thing! In conjunction with Mark Norton, Tim has steered us through the many and varied technical and safety rules and regulations to ensure the car's legality and eligibility. It has been quite challenging trying to satisfy all the criteria in a structure not designed for small-capacity, supercharged nitro cars. We are hoping for mid- to low six-second passes when I've done some testing and got a good idea on the new tune up. But more than this I just want a car I can race, which brings me back to where we began - the Tech Committee meeting. I already feel that I have had a major victory. Now we'll get the car finished and it should run in Super Pro ET .

I must also thank Bertie Hopkinson at BHP, Geof Hauser at Hauser Race Cars, Andy Robinson at Robinson Race Cars, Phil Evans, Bob Stange at Strange Engineering, Tom Prock at Venolia Pistons, Chase Knight at Crane Cams, Wayne Allman at Intergalactic Customs and Arrow Engineering. Of course there are many others who have played a part including my girlfriend Ella and all my crew, Mark Evans and Bill Mears. They all believe in me and in my new car.

I am seeking sponsors and associate sponsors; I am sure that there are many companies or people out there who would love to be associated with what we plan will be the quickest British-motored car. We really need a sponsor for a Racepak. There are many sponsorship options for both the new and old car, so if you are interested then please get in touch.

Stutz opens US account.

27th October: After his second-place finish at the FIA European Championships at Hockenheim Switzerland's Noah Stutz, the world's youngest licensed Top Fuel Dragster racer, now starts to focus on his US career.

Negotiations with various Top Fuel teams the last couple of months have gone well. Noah will make his US début at this weekend's NHRA Toyota Nationals in Las Vegas driving for the US' Lagana Racing / Nitro Ninja team. The Laganas have been around the dragster scene at the highest level for years and bring with them a lot of experience. Whilst Bobby works on the third-place Capco Steve Torrence-driven dragster, Dom has been helping Top Fuel teams in Europe and New Zealand as well as driving for an Australian-run American Top Fuel team team once in a while.

"It is incredible how fast this has happened", says Noah. "My manager Stefan Meier and I have worked hard in the last couple of weeks to make it work. Now I am really looking forward to making my USA professional début. I would like to thank everyone who has made it possible for me to get me into the NHRA for Las Vegas. To compete with the big names in the drag racing scene is a huge honour for me and I'll do everything possible to clinch a good result. More than twenty drivers will be in Las Vegas and only sixteen will make it through qualifying. It will be super exciting! For my future in the US I hope to make a good first impression in Las Vegas."

Swift snippets.
27th October: With the ratification of the final standings in the UK National Championships Simon has noticed a couple of Championship firsts, namely that Alex Hope (Pro Stock Bike and 9.50 Bike) is the first bike racer in UK drag racing history to win two different class Championships in the same year, and that Allan Davies (Comp Bike) and Louis Davies (Junior Drag Bike) are the first father and son in UK drag bike racing history to win Championships in the same year. Both of these feats have been achieved across previous years, but never before in the same year. You can check out this year's final UK and Club points on our OCS Paint-sponsored Points Standings page by clicking here or by clicking on the OCS Paint Points link on the left-hand side of any Eurodragster.com page.

The next Eurodragster.com News update will include a review of Dan Welberry's Haynes Top Fuel Dragster manual plus a give-away with five copies of the book up for grabs.

McIntosh enjoys the good times.
27th October: UK Topspeed Automotive Street Eliminator racer Alex McIntosh says that he has had a great season in 2014:

I came into this season with one thing in mind and that was to enjoy it. After doing so well in the 2011 Street Eliminator Championship I put too much pressure on myself and the 2012 and 2013 season didn't go to plan. Our first meeting of 2014 was the Main Event but on the way we stopped off at 1320Dyno to meet up with Dave Rowe of EPS so that he could map the new MoTeC ECU on the rolling road dyno. Next stop was Webster Race Engineering for chassis baselining and then onto Santa Pod to set up. One of my goals for the year was to get the car back to its low eight-second potential, well we achieved this and a bit more as by the third pass all the upgrades over the winter were rewarded with our first-ever seven.

To run a seven was a performance milestone which I had hoped of breaking but was never confident that I'd achieve it. After a couple of weather-affected meetings we went to the European Finals and the car continued its seven-second performance running three Personal Bests in a row ending in a 7.88/174. I came away very happy with our season's achievements and had a great time doing it.



To finish the year off, I was lucky enough to be asked to crew on one of Rune Fjeld's Top Fuel cars, bringing back great memories of helping with the clutch on the Pete Knight / Canto / Webster Top Fuel car some ten years ago.

None of this would have been possible without the great help of Webster Race Engineering, Dave Rowe of EPS, Paul, Tom and Scott at 1320Dyno, Laurie Bamford for the motor and finally to crew Jonny Mac and Dave Maclauglin.

More Top Sportsman TV.

27th October: The first of this year's UK Top Sportsman outings, held at the Mopar EuroNats at Santa Pod Raceway and sponsored by We Move Your Car and Antigravity Batteries, was televised last week. Class organiser Paul Marston says that the first programme met with great acclaim:

The stars of the show were all the teams and drivers who competed in UK Top Sportsman and make it what it is. From a filming perspective it has been a massive learning curve for all of us. I am very fortunate to have great friends like my co-host Dave Gibbons who has really bought a level of professionalism through his acting experience. I owe Dave a lot: last year he broke his ankle in a racing incident but that could not keep him away and he still came to do his bit at Top Sportsman. Zeon TV also bring a vast wealth of expertise and experience filming drag racing and were instrumental in putting the TV package together.

It takes a while to get a settled team in drag racing but in filming, producing and editing there is a whole different set of challenges. Every year you make improvements to the TV show and see ways to make it better. But I feel that Dave and Helen at Zeon TV and Dave and I really came together on this years show's after we worked real hard. I would like to think that the shows reflect that work. We were all hoping that they would be received well and from the acclaim that we have had I think that they may well have been.

The second show, Direct Plastics UK Top Sportsman at VW Action, airs on Motors TV at 20:00 this evening (Monday) and repeats on Tuesday and Wednesday. Enjoy the shows, which feature Sportsman Doorslammer racing at its very best. DVDs will be available soon from Quartermilehigh.

Flame and Thunder gallery.
25th October: We have been at Santa Pod Raceway today for today's Flame and Thunder Show and in association with Alamo Rent-A-Car we have posted a 150-picture gallery which you can check out by clicking here or by clicking on the Alamo Event Coverage link on the left-hand side of any Eurodragster.com page.

Swift snippets.
25th October: We have no less than five birthdays today (Saturday). First up, a very Happy Birthday and lots of hugs to our good friend Gittli Koller. Hugs also to Kirsty Giles who is also celebrating her birthday today, a manly handshake to multiple Junior Dragster Champion Joe Kellett, and back to the hugs for our good friend Deborah Marrs. Finally, Happy Birthday to Top Fuel Dragster racer and Eurodragster.com sponsor Urs Erbacher. Have a great day all.

Many thanks to Yvonne Tramm and our own Simon for posting us the final 2014 standings in the UK National and Santa Pod Racers Club Championships. You can check out the National and SPRC points on our OCS Paint-sponsored Points Standings page by clicking here or by clicking on the OCS Paint Points link on the left-hand side of any Eurodragster.com page.

Andersen Racing, Nataas quit.

24th October: Karsten Andersen says that with multiple European Top Fuel Dragster Championships, ET and speed records, the best car, the best drivers and the best crew, there is nothing more to win and so Andersen Racing are calling it a day:

Andersen Racing have decided to leave the Top Fuel spotlight and to make room for some of the other talented racing teams in Europe. In other words 2014 was Andersen Racing's last season in Top Fuel drag racing and the team's race car, trailer and parts are now for sale.

Andersen Racing have been racing as a team since 2006, and what a journey it has been. Our efforts have resulted in four European Championships with three fantastic drivers: Håkan Nilsson, Andy Carter and Thomas Nataas. We have set records more or less every season and then come back the year after and beaten our own records. We have tried our luck several times in the USA and we have even tried the combination of US driver Tommy Johnson Jr on European tracks. We have experienced countless hours of waiting due to oildowns, rain or even snow and despite everything, we have loved every minute of it. We have all been a part of the big European drag racing family for many years, and have truly appreciated the great atmosphere, the team spirit and the many fantastic friendships this has led to.

Besides thanking our fantastic drivers and crew members, we would also like to thank all our amazing sponsors through the years. Without all of you, none of this would have been possible. Thank you all.

19:30 This evening reigning FIA European Top Fuel Dragster Champion Thomas Nataas, who was Andersen Racing's last driver, has announced his retirement from driving.

An 8.1 swansong.
24th October: UK Super Pro ET racer Simon Gough plans to turn the wick up in demonstration at tomorrow's Flame and Thunder Show at Santa Pod Raceway:

After spending the year trying new set-ups we stumbled across a good setting but couldn't use as it was not consistent enough. We will put that setting back in and wind it up a bit for the Flame and Thunder Show. We ran an 8.30 at the start of the year and we know that we can beat that - with the settings we have we think that we should achieve an 8.1. What we're hoping for is four to five runs to make it happen.

It will be the last time we run this engine as a new motor is being prepared at Jeff Bull's HQ and we plan to run sevens next year with that. With what we have learned over the last two years with the current combination we feel that the time is right to move up another step. Setting up a quicker engine takes time, no point outrunning yourself and not learning anything in the process. So it'll be slowly-slowly catchee-monkey. A big Thank You to Jeff Bull for teaching me the Do's and Dont's over the last two years.

We wish everyone a good and safe winter.

Swift snippets.
24th October: Thanks to Lars Pettersson for letting us know that the Swedish Automobile Sport Federation and Tierp Arena have applied for FIA European Championship rounds at Tierp on 4th-7th June 2015 and 20th-23rd August 2015.

Congratulations to Nicole Parker who won her NHRA Super Comp licence at Frank Hawley's Drag Racing School with a pair of 8.2-second passes. "It was a fascinating experience" says dad Jon. "Amongst the nine other students we had a guy who had already bought a blown-alky nostalgia slingshot and was totally unable to handle an eight-second rail, never got beyond two hundred feet and didn't return the second day. At the other extreme we had Alexis Dejoria's sister starting her race career, licencing for Super Comp alongside Nicole. Nicole's a big Alexis fan so this really made her week."

The latest spy picture to arrive at the offices of Eurodragster.com (below left) is, we're told, a heads-up for a news item shortly to arrive. If you know more, or if you would like to send your own spy picture, then drop us a line at eurodragster.com@btinternet.com.



Alex Stringer at Santa Pod Raceway tells us that they now have in stock the brand new 1:24 scale models of John Force's Castrol GTX Mustang Funny Car, Courtney Force's Traxxas Mustang Funny Car, Robert Hight's Mustang Funny Car and Brittany Force's Top Fuel Dragster (above right). "All are finished with Colour Chrome paint finish giving a very deep shine to the paintwork", says Alex. "All models are £59.99 and are available at www.santapodshop.com. Stocks are limited so order early to avoid disappointment!". Given recent events we would imagine that the car with Jimmy Prock's name on it will become a particular collector's item.

Thanks to Andy Marrs of TSI Timers Europe for sending us the official Extreme Performance Bike Weekend timing data which you can check out by clicking here or by clicking on the Timing Data link on the left-hand side of any Eurodragster.com page.

Today is Wear It Pink 2014, a UK charity day in aid of the Breast Cancer Campaign. Like the Eurodragster.com logo today (hit Refresh if you don't see the updated logo - Ed), please wear something pink and pay your money for such a good cause. You can find out more at www.wearitpink.org.

SCR's spooky season closer.
24th October: Jerry Cookson writes that with petrol prices falling by the day there's no reason why you shouldn't bring your car or bike along to race at this weekend's Halloween Bonfire Burn Up Public Track Weekend at Shakespeare County Raceway:



There's lots going on including the final round of the National Sprint Association Southern Section series, Honda Drag Series finals and on Sunday the last race of the season in the track's popular Bracket Race series. Saturday at midday is the starting point for the Warwickshire Charity Truck Convoy to Coventry Motor Museum in aid of Troop Aid. 

There'll be the usual bonfire, fireworks, fancy dress competitions for the kids and adults, Penny for the Guy and pumpkin carving competitions, and disco as well as the usual great party atmosphere of Kenny's bar on Saturday evening.

Gates open this evening (Friday); RWYB starts at 10:00 each day. If you're taking part in the weekend's RWYB you'll need a crash helmet and Drivers Licence. Admission is £12 per person per day or £22 for a weekend pass. Track fee is £25 for unlimited runs or £40 for a weekend of quarter mile fun at this final blast of the season. See you at the strip!

PMR overwinters.
22nd October: Paul Marston says that Paul Marston Racing will have a busy off-season, with the construction of new winter quarters being their first project:

This was necessitated by the building and redevelopment of our existing storage facilities, but from adversity comes opportunity. We have recently signed a deal which will allow us centralise our operation and will make logistics easier. In any case we had outgrown our previous base some time ago.

This does not in any way affect Paul Marston's Drag Race Driving School which is permantly based at Santa Pod Raceway, not does it affect the Race Car Rental programme.

The new winter quarters form a long-term commitment which we feel is necessary. Sometimes you have to spend money on other things rather than just race cars. These opportunities don't come up too often, it's not the ideal time being this close to winter, but no time is really ideal. Now it's a race against time to get everything done before the weather closes in and stops the building work. This mild weather which we are currently enjoying is definitely helping progress.

Four projects will pass through the PMR workshops over the winter so it is going to be even busier than the racing season, which is usually the case. The off-season presents an opportunity to really get stuck into a race car without the constraint having it back in one piece for its next race. So if you find something which needs a lot more work, to order parts or to carry out development, then it is less of a problem. There is also time just to sit and look at a race car from an entirely different perspective with no pressure. This means that you quite often see things which you would never have noticed before. It's a great way to improve and refine, I always say that the most progress and improvement often happen by accident in the workshop. All of a sudden that light bulb goes on over your head and an idea forms. It isn't always performance-related, it can be ergonomics of the layout of certain systems, a simpler way to do or achieve something, a safer way to apply something or simply a way to lose weight as unwanted items or systems can often just sit there and blend in. What about anti-freeze in the motor or your motorhome? If you don't have it then you need to sort it now before it gets real cold as once the block cracks you're into a whole different world of pain. Whatever it is, your race car won't fix itself if you leave it in the trailer over the whole of the winter only to get it out the week before Easter. And of course anything your race car might need can go on the Christmas list!"

Swift snippets.
22nd October: ACU UK Top Fuel Bike Champion Steve Woollatt tells us that the involuntary passenger ride which he gave Filippos Papafilippou at the European Championship Finals is to be the subject of Close Calls On Camera on the UK's BBC1 TV channel at 11:45 next Tuesday, 29th October.

BDRHoF gala attracts royalty.

22nd October: The British Drag Racing Hall of Fame is proud to announce that Her Royal Highness Princess Katarina of Yugoslavia and Serbia will be an Honoured Guest at the BDRHoF Celebration Gala Awards Dinner being held at the Savill Court Hotel, Windsor Great Park on 22nd November.

Princess Katarina, who will present one of the major awards of the evening, is the first relative of the British Royal family to attend a drag racing event in an official capacity. As a great-niece of Prince Philip, Duke of Edinburgh, she is in line of succession to the British throne and as well as her extensive humanitarian work is also President of the Guild of Travel and Tourism.

BDRHoF Chair Stu Bradbury said "It is a great honour to have Her Royal Highness Princess Katarina attending our event and present the major award of the evening. Her presence reflects the stature that the Gala Dinner has attained and is a fitting tribute to the pioneers who built the sport of drag racing in the United Kingdom. To have drag racing royalty in the shape of Don Garlits and a relative of the British Royal Family at the same event is something I would not have thought possible just a few years ago – even just a few months ago. I still can't quite believe it."

As you would expect, while Don Garlits is in the UK he has been invited to quite a few special functions. These include dinner with Lord Montagu's son Ralph at Beaulieu Palace on 24th November - Don will be at the museum in the afternoon so as the museum is open as normal you might glimpse the party viewing the exhibits; a visit to the museum in 1976 gave him the idea for his own drag racing museum in Florida. Don will also attend the International Historic Motoring Awards dinner at the Renaissance Hotel, St Pancras, lunch at the RAC Club in Pall Mall, and an exclusive trip around the Lloyd's of London Building including a special presentation by Rupert Atkin, Deputy Chairman of Lloyd's, and a visit to Nick Mason's private collection of cars if it can all be fitted in to the busy calendar.

UK Top Sportsman TV.
21st October: Paul Marston writes that UK Top Sportsman, the roughest, toughest, no-holds-barred, no-rules heads-up Doorslammer series is featuring in two one-hour specials on Motors TV this week and next week:

The first show, from the Mopar EuroNats, has already had its début and is repeated every day until Friday this week. Check your Electronic Programme Guide to confirm times and set to record! The second programme, from VW Action, is screened for the first time next Monday, 27th, on Motors TV at 20:00 and is repeated on Tuesday and Wednesday.

2014 featured some of the closest racing that we have ever seen in UK Top Sportsman and some of the fastest Sportsman race cars in the country including Steve Neimantas' awesome 3000+ HP Bentley Continental GT. There were records and upsets aplenty, and all events were completed so there is plenty of action-packed drag racing to entertain you. It's not until you consider that a 2014 Formula 1 car is not quick enough to even make the minimum ET of 9.99 that you start to understand just how quick these cars really are.

Our sincerest thanks to everyone involved in making this all possible: the competitors, the crews, the PMR crew who organised and ran the events so smoothly, the sponsors, our stars wemoveyourcar.com, Antigravity Batteries and Direct Plastics and all the others - without their faith in us, none of this would be possible. Thanks to the Santa Pod management and track crew, the Mopar EuroNats Committee and VW Action management for hosting us and making us so welcome, Zeon TV for making everyone look so good, and Eurodragster.com for including our event in their Event Coverage and for everything they do for us throughout the year (Thanks, you're welcome - Ed). Anyone I have missed, thank you too!

UK Top Sportsman will be back in 2015, as soon as the dates are confirmed we will publish the full schedule.

Swift snippets.
21st October: We were very sorry indeed to hear of the death yesterday of legendary Blue Max Funny Car pilot Raymond Beadle, a hero to many fans after his frequent and very welcome visits to Europe in the late 1970s and driver of some of the best-looking Funny Cars ever to grace a race track. You can read tributes on the Agent 1320 page of Drag Racing Online and on Competition Plus. Our deepest sympathies to Raymond's family and friends.

Nigel Taylor writes that Andy Frost will be filling the driving seat of the Detroit Spinner Prefect at Dragstalgia at Santa Pod Raceway in July 2015. "This is an absolute honour for us as a team and we are all looking forward to it", says Nigel. "Sponsor details and information can be found on the Detroit Spinner Racing Facebook page. We thank all of our supporters, fans, sponsors and drivers for being involved in everything we do. The whole project is kept running by friends and sponsors and proves what a great sport UK drag racing is."

Apologies for the several hours of down time yesterday. This was caused by a system programming error by our ISP Selfnet. Regular readers will recall that Eurodragster.com moved servers last week; the move is now complete so we will be resuming postings to our Jeff Bull Race Engines-sponsored Swap Meet very shortly.

Garlits Museum shortlisted.

21st October: Following nominations from classic car enthusiasts across the world, the finalists have now been confirmed for the 2014 International Historic Motoring Awards. After initially being nominated by the British Drag Racing Hall of Fame, the Don Garlits Museum of Drag Racing has reached the Museum or Collection of the Year short list:

Don Garlits Museum of Drag Racing, USA
Blackhawk Automotive Museum, USA
LeMay - America's Car Museum, USA
Simeone Foundation Automotive Museum, USA
Haynes International Motor Museum, UK

These museums now go forward to the panel of expert judges which includes racing drivers Derek Bell and Jochen Mass, Horst Br¨ning (President of the Fédération Internationale des Véhicules Anciens) and Dr. Franz-Josef Paefgen (former Chairman of Bentley). They will vote to decide the winners; no easy task given the high standard of candidates.

The winners of this year's International Historic Motoring Awards will be announced at a gala dinner at London's St. Pancras Renaissance Hotel on 20th November. Fortunately this lines up with Don Garlits being in the UK for the BDRHoF Gala Awards Dinner being held at the Savill Court Hotel, Windsor Great Park on 22nd November so he will be able to attend. Racing driver, journalist and television presenter Tiff Needell will be Master of Ceremonies and the guest list usually consists of a Who's Who of motorsport.

BDRHoF Chairman Stu Bradbury says "Following on from the Allard Chrysler dragster being shortlisted in two categories last year, this is a great tribute to drag racing. All of us at the BDRHoF congratulate Don on reaching the short list and wish him the best of luck in the final judging. Maybe we will have something else to celebrate in Windsor."

2014 UK National Champions II.
19th October: Congratulations to the winners of this year's ACU and UK National Drag Bike Championships which were decided at this weekend's Extreme Performance Bike Weekend at Santa Pod Raceway:

ACU Top Fuel Bike: Steve Woollatt
ACU Pro Stock Bike: Alex Hope
ACU Funny Bike: Gary Jones
ACU Super Street Bike: Steve Venables
ACU Comp Bike: Allan Davies
UK National 8.50 Bike: Ed Smiley
UK National 9.50 Bike: Alex Hope
UK National Junior Drag Bike: Louis Davies
ACU Supertwin Top Gas: Scott Collier
ACU Supertwin ET: Brett Cordelle

The final ACU, UK National and SPRC Championship points will be posted as soon as they have been ratified.

Bike Weekend results.
19th October: Congratulations to the winners of this weekend's Extreme Performance Bike Weekend at Santa Pod Raceway:

Funny Bike: Stu Crane 7.4062/168.55 def. Bob Brooks 10.9039/122.40
Super Street Bike: Pete Field 7.2690/196.27 def. Garry Bowe 8.6992/113.19
Comp Bike: Allan Davies 7.7451/167.31 def. Dave Smart 8.6919/153.17
8.50 Bike: Ed Smiley 8.5707/143.03 def. Jake Mechaell 8.9468/163.63
9.50 Bike: Phil Pratt 9.5703/138.67 def. Richard Sawatzki 9.5780/141.19
Junior Drag Bike: Blade Dummer (13.90) 14.1182/43.64 def. Louis Davies (9.70) 9.8708/64.31
ACU Supertwin Top Gas: Chris Mott 9.5877/130.65 def. Les Harris 10.0380/127.26

You can check out our Alamo Rent A Car-sponsored reports and photographs by by clicking here or by clicking on the Alamo Event Coverage link on the left-hand side of any Eurodragster.com page.

Swift snippets.
19th October: We would like to say a big Happy Birthday with hugs to Sam Marston. Have a lovely day Sam.

Feature: The Blacklist.

18th October: For the latest in our occasional series of Features presented in association with Lucas Oil Products Simon interviewed Janne Uskali , Chief Editor of Finland's Bomber and Worldwide Bomber magazines, about Finland's Blacklist Outlaw Street series of which he is one of the organisers.

The Blacklist series is designed for street legal cars and comprises a Top Ten list of racers whose positions can be challenged once a racer wins a heads-up elimination.

You can check out our interview with Janne Uskali by clicking here or by clicking on the Features, Interviews, Tributes link on the left-hand side of any Eurodragster.com page.

Swift snippets.
18th October: The Huxleys have been in touch with a reminder that the Dark Horse drag racing party takes place this evening at the Royal Oak in Broadwas on Teme, near Worcester (postcode WR6 5NE). Entry is £10 and all are welcome to enjoy a live band and great food, and camping is available. The guys advise that you don't turn up late as the burnouts start at 9:00 pm sharp.

Swift snippets.
17th October: Thanks to Paul Marston for letting us know that the first of the two UK Top Sportsman TV shows, covering the Mopar EuroNats, is to be broadcast on Motors TV on Sky, Freeview and cable at 20:00 on Monday (20th). If we tell you that the programme was produced by Zeon TV then that's all you need to know about how good it's going to be. Paul tells us that the VW Action round is likely to follow on 27th but keep an eye on EPGs for confirmation.

We would like to say a big Happy Birthday to outgoing (regrettably) SPRC International Race Director Robin Shone. Have a great day Robin and a big Thank You for everything you have so far done for the sport.

Bike Weekend Perfect Awards.
16th October: This weekend's UK National Finals at Santa Pod Raceway is the final event in the 2014 Eurodragster.com Perfect Awards Scheme. £125 is on offer for perfect performance.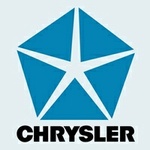 This weekend's Eurodragster.com/Bad Habit Racing Perfect Light Award has been increased to £75 after it went unclaimed at the UK National Finals. The money will be paid to the first racer this weekend to record a Reaction Time of 0.000 seconds. The Perfect Light Award is available to racers in all classes including Straightliners during qualifying and eliminations, but will only be awarded for the first Perfect Light of the event. The Perfect Light Award is presented in association with Bad Habit Racing (Cath and Tig Napier, Pro ET).

Decals are not mandatory for the Perfect Light Award but we would appreciate it if Eurodragster.com decals are carried. Eurodragster.com decals are available in the Signing On office and from the Eurodragster.com staff.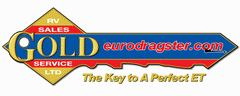 This weekend's Eurodragster.com/Gold RV Perfect ET Award has been reset to £50 after it was won by Junior Dragster racer Matthew Dowdy at the UK National Finals. The money will be paid to the first racer this weekend to run an ET to the thousandth of a second on dial-in or index. The Perfect ET Award is available this weekend during qualifying or eliminations in 8.50 Bike, 9.50 Bike, ACU Supertwin ET, Junior Drag Bike and Straightliners index classes, but will only be awarded for the first Perfect Run of the event. The Perfect ET Award is presented in association with RV sales and service specialists Gold RV. For more details about the services which Gold RV can provide see Derek Flynn or visit www.goldrv.co.uk.

To be eligible to collect the Perfect ET Award, racers including Straightliners are required to carry Eurodragster.com / Gold RV Perfect ET Award decals. If you pull this weekend's first Perfect ET but are not carrying decals then there will be no discussion; we will not pay out and the next person to pull a Perfect ET will get the money assuming that they are carrying decals. Decals are available in the Signing On office and from the Eurodragster.com staff.

Swift snippets.
16th October: Per his recent press releases Swiss Top Fuel Dragster racer Noah Stutz has confirmed his participation in the Toyota NHRA Nationals at The Strip at Las Vegas on 30th October-2nd November. Noah joins the existing European contingent of Elvira Karlsson, Ulf Leanders, Jonnie Lindberg and Mike Manners of Eurodragster.com sponsor Cosmo Residences.

UK Championship outcomes II.
15th October: This weekend's Extreme Performance Bike Weekend at Santa Pod Raceway hosts the final rounds of the 2014 ACU UK Drag Bike, UK National 8.50 Bike, 9.50 Bike and Junior Drag Bike, and ACU Supertwin Top Gas Championships. Simon has put together a summary of the possible Championship outcomes and who to look out for during the race:

The 2015 ACU Top Fuel Bike Champion Steve Woollatt has already been confirmed and congratulations to him on his first title since 2009. Steve's number of Championships is well into double figures.

In ACU Funny Bike there has been another upswing in the number of racers competing in the year. Nine bikes are entered for the final round and the Championship is between Gary Jones and Dave Peters, with Gary 225 points ahead. 540 points (plus a potential 200 if ET and speed records are set) are available. Dave will need to outqualify Gary and win the race with Gary going out in the first round to have any chance of the Championship.

With no racers entered for the coming weekend, the 2015 ACU Pro Stock Bike Championship was decided at the UK National Finals. Congratulations to Alex Hope on his first Championship in what was planned to be a familiarisation year in the class.

ACU Super Street Bike has had a fantastic year with new records and Personal Bests which exceeded many riders' wildest dreams. Eleven bikes are entered and once again the Championship has come down to a final round between team-mates Steve Venables and Graham Balchin. On his new bike, with the bugs now ironed out, Ven has a 175 point advantage however 560 points (other than 200 points for records) are available. Graham will need to outqualify Steve and win the event and have Steve go out in the first round to take the title.

ACU Comp Bike has also come down to a two-bike contest. Allan Davies leads Phil Crossley by 110 points and with six bikes entered there will be an eight bike ladder if all qualify. This means 510 non-record points. With a margin this small, the 25 points for Quick ET and High Speed of the event may be crucial.

8.50 Bike has eight bikes on the entry list. There are 620 points available plus 50 points for the first Perfect ET of the weekend. Eddie Smiley is leading the Championship from Jake Mechaell by 190 points, however Jake has the 200 point all-rounds bonus in his pocket on signing on. This Championship looks set to go into eliminations and qualifying positions will also be important to the final outcome.

Alex Hope will be concentrating on 9.50 Bike at this event to see if he can score a double in only his second year in competition, which would be remarkable. He already has a significant lead of 690 points over Paul Morris and as there are 800 points available, Alex may be able to wrap the title up in qualifying if he qualifies eleven places or more ahead of Paul. Paul Morris will also need to keep an eye on the progress of thrice-champion Richard Sawatzki who is only 110 points behind Paul.

Junior Drag Bike has 2012 Champion Louis Davies ahead of Jordan Kenway by 390 points and 2014 APIRA Champion Blade Drummer a further 100 points back. 730 points are available and so this is another Championship which will be decided in eliminations.

In ACU Supertwin Top Gas Scott Collier will be provisional Champion if he signs on and shows for the first round, by virtue of his win at the UK National Finals and attending all rounds.

Finally, Brett Cordelle is ACU Supertwin ET Champion-elect with Fiona Moor as runner-up: congratulations to them.

You can check out the current ACU UK Drag Bike Championship points on the King Racing web site at www.kingracing.com and the UK National Drag Racing Championship points on our OCS Paint-sponsored Points Standings page by clicking here or by clicking on the OCS Paint Points link on the left-hand side of any Eurodragster.com page.

In association with Alamo Rent-A-Car, Eurodragster.com will be posting live reports and end-day galleries from the Extreme Performance Bike Weekend. You can check out our Event Index, which includes links to the official entry list and provisional running orders, by clicking here or by clicking on the Alamo Event Coverage link on the left-hand side of any Eurodragster.com page.

2015 race dates.
15th October: Many thanks to Jerry Lackey for forwarding us the dates of the 2015 MSTO / Predators events, Public Race Days and NitrOlympX:

24th-26th April: Test and Tune, Bechyne, Czech Republic (MSTO and Predators)
29th-31st May: 6th Grand National International Drag Race, Bechyne, Czech Republic (MSTO and Predators)
1st-2nd August: Public Race Days Test and Tune, Hockenheimring, Germany
7th-9th August: 30th Anniversary NitrOlympX, Hockenheimring, Germany

Santa Pod Raceway and Shakespeare County Raceway have also released their provisional 2015 calendars which are available at www.santapod.com and www.shakespearecountyraceway.com respectively. The 2015 UK National Drag Racing Championships will be ratified at the 2015 UK Riders' and Drivers' Meeting but based on previous years the traditional Championship event dates are as follow:

3rd-5th April: Festival of Power, Santa Pod Raceway
24th-26th April: Big Bang, Santa Pod Raceway
2nd-4th May: 9th Annual MSA/ACU APIRA Springspeed Nationals, Shakespeare County Raceway
22nd-25th May: Main Event FIA / FIM European Championships, Santa Pod Raceway
27th-28th June: SPRC Summernationals, Santa Pod Raceway
17th-19th July: Bug Jam, Santa Pod Raceway
24th-26th July: Mopar EuroNats, Santa Pod Raceway
29th-31st August 10th Annual MSA/ACU APIRA Open Sport Nationals, Shakespeare County Raceway
3rd-6th September: FIA / FIM European Championship Finals, Santa Pod Raceway
19th-20th September: UK National Finals, Santa Pod Raceway
17th-18th October: Extreme Performance Bike Weekend, Santa Pod Raceway

See the tracks' web sites for the dates of other events including NSRA Nostalgia Nationals and Hot Rod Drags, Dragstalgia, VW Action and the Bulldog Bash.

Swift snippets.
15th October: Congratulations to Sweden's Jimmy Ålund and Elvira Karlsson who are both candidates for the 2014 NHRA Road to the Future award. Somewhat ironically, especially in Jimmy's case, this award is for NHRA's Rookie of the Year in the Mello Yello Drag Racing Series and awards a trophy and $20,000.

We would like to say a big Happy Birthday with hugs to SPRC Race Director and Eurodragster.com sponsor Carole Ismail. Have a lovely day Carole.

Eurodragster.com will be moving servers during the day today (Wednesday). The new IP address should take twenty four hours or less to be promulgated and the site will also remain at its current IP until we are sure that everything is OK so you will hopefully not experience any break in service. Postings to our Jeff Bull Race Engines-sponsored Swap Meet will have to be paused until the server move is complete.

Web site updates.
15th October: Dick Parnham has updated his Flickr gallery with shots from one of the Peak Performance Days held at Santa Pod Raceway in 2010. You can take a look at www.flickr.com/photos/dickparnhamdragracing.

In the latest instalment in his Nostalgia Blog presented in association with Alamo Rent-A-Car Brian Taylor brings together recent updates from the workshops of the Allard Chrysler Dragster. As ever you can stay in touch with the latest Blog updates by clicking here or by clicking on the Alamo Blogs link on the left-hand side of any Eurodragster.com page.

Top Fuel Manual published.

14th October: Dan Welberry's eagerly-awaited main d'oeuvre, the Haynes Top Fuel Dragster Manual, has been published and can now be ordered.

Longtime fans will recognise Dan's name as a longtime supporter of Eurodragster.com and team member for four-time FIA European Top Fuel Dragster Champion and multiple record holder Andy Carter with whom he teamed up in 2001. Dan undertook marketing, PR and sponsorship duties for Carter Motorsport.

The Manual charts the design, development and evolution of the Top Fuel Dragster in detail, with insightful first-hand accounts of how a modern Top Fuel Dragster is operated and driven, from drivers, Crew Chiefs and crew members, including three-time NHRA Top Fuel Champion Big Daddy Don Garlits and FIA European Top Fuel Dragster Champions including Andy Carter and Kim Reymond.

The book also provides background information about other car classes within the sport, and an overview of drag racing and its basics and is illustrated with stunning photographs and explanatory illustrations, showing on-track action and a providing a unique insight into what lies under the skin of the Championship-winning Andersen Racing Top Fuel Dragster.

The book costs £21.99 and is available direct from Haynes Publishing, from Amazon, and from other good booksellers.

A review copy is on its way to Eurodragster.com and we shall shortly be running a contest with five copies of the book to be won.

Bike Weekend racer update.
13th October: Many thanks to Ian Marshall for forwarding us the arrangements for this weekend's Extreme Performance Bike Weekend at Santa Pod Raceway:

Friday 17th October
15:00 Gates open
17:00-20:00 Signing On office open
17:30-20:00 Scrutineering open* (no scrutineering order)

Saturday 18th October
07:00 Signing On office open
07:00 Scrutineering commences* (no scrutineering order)
09:30 Track open for qualifying and Straightliners

Sunday 19th October
07:30 Signing On office open
09:30 Track open for eliminations and Straightliners

*Straightliners have their own scrutineering arrangements

The provisional running orders are now available for both Saturday and Sunday and can be checked out by clicking here or by clicking on the Alamo Event Coverage link on the left-hand side of any Eurodragster.com page. Please note that these running orders are subject to change due to weather or track conditions or for any other reason deemed necessary by race officials.

Please remember the strict curfew: race vehicle motors should not be started before 09:00 or after 20:00. Firing up motors out of hours will result in exclusion from the event.

Iceland on sand.

12th October: Sebastian Lindau has been in touch to let us know how he got on with his Sand Drag Bike in Iceland in September:

One thing I noticed immediately during qualifying - I have to be much quicker. I think that when I have the bike completely under control the times will get better. There is much room for improvement but it was OK to qualify.

Then came the first race and the bike didn't start. After short deliberation, I took the starter cable and used the battery from my van for a jump start. Body cover down, clamped the jumper cables to two screwdrivers and tried the starter. The engine turned and turned but just would not start, damn! Again looked at everything and found that one clamp had slipped from the terminal of the battery. Clamped on properly and tried again. Turn, turn, and the engine started! Body cover mounted and quickly to the start line, where my opponent had been good enough to wait for me. Still totally confused from all the stress I rolled into pre-stage and then into stage. Suddenly the pre-stage beam went off and my opponent got green and I picked the cherry - that was my first race. Clumsiness and bad luck went side by side here.

But this was a double race since July's race had been cancelled as the track was not suitable, so I had a chance for some more runs. As I checked the bike before the second race started, I realised that the lady didn't want to start again. After some searching for the reason I realised that there was no spark, and it was the same with my spare spark plugs. The ignition unit was at fault and I had no spare with me so this race was gone for good.

Not the best way to start a racing career but for us as a team, which comprises my girlfriend and I, the most important thing was to be a part of the race. Because of this we are not that disappointed and next time we will do better.

Thanks to Bílakl&uacte;bbur Akureyrar for giving us the oppotunity to do what we love.

For photos of the race and everything else you need to know about sand drag racing please visit my web site at www.sanddragracing.de.

Swift snippets.
12th October: Dutch European Top Gas racer and regular Eurodragster.com contributor Herman Jolink exhibited his Ducati 1198 RS at the Intermot Show at Köln. 200,000 visitors attended the Show over 1st-5th October and Herman says that he and the team were very pleased with the attention which the bike received including a daily burnout display preceded and followed by an interview.



In his capacity as drag racing representative for the ACU, Ian King has updated the Gossip page of the King Racing web site with the changes in regulations for the 2015 ACU UK Drag Bike Championships. You can check out the rule changes at www.kingracing.com.

A year in Pro Comp.
12th October: Marcus Runesson writes that Sweden's Team Northrace Pro Comp team are proud of their efforts during 2014:

We had a totally green driver, Kim Feldthusen, behind the wheel. The entire team congratulated him with a standing ovation when the final event was finished. We finished our season with a really tight race against a veteran, Stig Olsson; unfortunately we finished a few hundredths behind him but the points we amassed during the season were more than enough to take the first place in the series. There are a few weeks left until the prize ceremony takes place and we're really looking forward to it. It's a fantastic way to finish the racing year and to meet up with all the other teams whom we have met and raced against.

This year we built ourselves a new car with all that implies. We found a long chassis which we started to modify so that we could defend our title: for every year which passes the competition gets tougher. We had to make more upgrades on the engine and keep everything in tip-top condition. But with a new car we had to solve a big problem: transport. It took many hours of drawing and thinking before we figured out how we would solve every problem. We finally came up with this - the car is like a Swiss Army knife. We can take it apart and put it together in a more compact package.



We contested four races in the Pro Comp series. Two at Gardermoen Raceway, one at Sundsvall Raceway, and the finals at Kjula Dragway. We have made some great steps forward, not least our first sub one-second sixty foot time, and at Gardermoen we got a really great ET of 6.29 which, in a new car with an inexperienced driver, is really great and has given us something more to aim for.

As well as races we have been at two customer events this year. The first is one to which we have been for many years, Borgeby Fältdagar. At Borgeby we always get a warm welcome together with Nilfisk and it's a great opportunity to meet Nilfisk customers and all of the other visitors. It's a popular event at which we fire up the motor several times and that always attracts a lot of people to the Nilfisk display. The second event, which we just recently went to, was at Bromma, just outside Stockholm City, together with Nilfisk and Ahlsell. We had our hands full with a bunch of visitors who had a lot of questions about the car and the races which we have attended this year. We started the motor several times there as well.

During the year we have been forced to solve a lot of problems but like all other teams we faced our problems together in good spirit and representing our partner Nilfisk makes us fight hard every time and never give up. We would like to thank the entire Nilfisk team for the support and commitment during the year and not least to the team who, no matter what, maintain a good mood and always continue to fight for us so that we can have a chance to win! We hope and believe that we will have an equally rewarding 2015.

Web site updates.
12th October: Thanks to photo-journalist Steve Moxley for letting us know that his reports of the FIA/FIM European Championship Finals and UK National Finals have been posted on the ACU web site at www.acu.org.uk.

The Mad Welshman has updated his Flickr gallery with pictures from the Friday and Saturday of the FIA/FIM European Championship Finals. You can check out Mad's shots at www.flickr.com/photos/the_madwelshman.

Wheels-up into the circle.

10th October: Ex-pat UK Top Alcohol Dragster racer Mike Manners of Eurodragster.com sponsor Cosmo Residences ended a two-year win drought last weekend when he qualified number one and won the NHRA Lucas Oil Regional race at Thunder Valley Raceway Park in Oklahoma. Mike got in touch to tell us about it and to invite European fans to stop by in Las Vegas and Pomona:

After our successes in 2010 and 2011, we had a worn out car. But the economy was not good and I did not want to buy a new chassis. We were not happy with any resale chassis we came across. Then after the Houston Nationals in 2013, I knew beyond doubt that I needed another car and ordered a new chassis which was delivered in July 2013. We did a little testing with the new car and within the strictures of testing we were thrilled with the results. Unfortunately it did not perform on the race track. More testing was undertaken, again we were thrilled but again no performance on the race track.

We had built the car with lighter pipe and by mid-2014 the front half was already drooping so we front-halved the car and used heavier pipe. The car was working better but we still had some traction issues. At the Dallas Nationals our first two qualifying hits were very good then we smoked the tyres in Q3 and again in E1. We needed to test before our next race and took part in the Noble test session where we had two hits. In T1 we blew the tyres off; in T2 we hooked up hard, hiked the wheels up and I had to lift as the car was drifting towards the wall.

We only got two qualifiers for the Noble Regional event. In Q1 the car launched great with a 0.928 sixty foot time, then as we were a little under-powered at about 1.5 seconds the tyres shook and I pedallled it. It then hooked up big time and hiked up the front end - in fact people said they could see the front wheels over the concrete wall and, from behind, over the rear wheels. I went past half track at about 214 mph and at about 1000' my Canadian opponent took a hard right towards my lane and I lifted. The front end came down softly. After the run we saw that the wheelie wheel had disintegrated, and we were not qualified.

In Q2 we were the second car up and blasted to Number 1 qualifier with a 5.334/266.5. In E1 we ran a 5.332 against my Canadian friend Gord Gingles, in E2 we ran a 5.31 and in the final we ran a 5.329/265.09. It was good to be in the winners' circle again. The track was getting better than we thought with every pass and our sixty foot was being pulled down. The car had a lot more in it on that track.

We will be heading to Vegas for the National and Regional events and then to Pomona to round the year out. If anyone is visiting from Europe, please stop by our pit and we should have a Shredder T-Shirt for you. Peter Crane has said he hopes to be in Pomona this year and I look forward to meeting him again.

Shakespeare County update.
10th October: If you're looking for some Run What You Brung action this weekend then look no further than Shakespeare County Raceway's penultimate Public Track Weekend. Jerry Cookson writes:

With VWs celebrating the 5th DKR Birthday Party and riders from the Cheshire Streetfighters Club it's going to be another mixed weekend of fun. Sunday will host another in the series of the Raceway's popular Bracket Gamblers races with either a sixteen-car ladder or better still a twenty four-car field for doorslammer entries. Details can be found at the SCR Bracket Gamblers web page at www.shakespearecountyraceway.co.uk/bracketgambler.asp. Track is open between 10:00 am and 5:00 pm both days. Admission is £12 per person per day or £22 for a weekend pass and the track fee is £25 per day for unlimited runs or £40 for the weekend. A crash helmet and full drivers licence are required.


Shakespeare County Raceway are also pleased to announce that following collections made at Ladies That Launch, Open Sport Nationals and the NSRA Hot Rod Drags a grand total of £258.19 was amassed towards the operational costs of the Warwickshire Northamptonshire Air Ambulance. Together with proceeds from the Ladies That Launch raffle, which topped out at £249, a grand total of £507.19 was raised. Well done to everyone who contributed to this very worthy cause.

Furthermore Shakespeare County are delighted to announce that we will be making further collections for Warwickshire Northamptonshire Air Ambulance during our final two events, this weekend's Public Track Weekend and the Halloween Bonfire Burn-Up on 25th-26th October, and that we will extend our support as the Raceway's preferred charity into 2015.

Kunmadaras offers testing.

10th October: The team at Kunmadaras kept it quiet at the time because they were not sure how it would go and they didn't want any spies, but on 27th-28th September Switzerland's Olaf Menzi tested his Pro Stock Buell at the Hungarian track with the help of an international team including Danish former FIM European Champion Rasmus Olesen and a Hungarian Mechanic. Joseph Hadnagy writes:

Olef chose our track on purpose as we have a really good reputation! Because he has never ridden a drag bike before he really needed Rasmus' help but a sensation was born! He ran 9.4 first time out on Saturday with the first sixty feet of track prepped, then he improved to an 8.4. Testing continued on Sunday, and despite bad gearshifts he ran a 7.9 which is fantastic! The sixty foot time was 1.1 seconds, which is also outstanding, and he ran 4.8 at 230 kmh at 200 metres. We only sprayed the first eighteen metres so these times are fantastic! Of course the team are already thinking about running in the European Drag Challenge at Kunmadaras next year as well as competing in the Hungarian Championship.

Kunmadaras is available for testing, we await applications from racers and teams. We offer:
Track prepared to high standard
Safety crew
Staff available to help
Timing
Hungarian hospitality
Accommodation at the track, or booking of accommodation with thermal spa facilities only five kilometres from the track
You need your drag bike, and a generator for service activities (we ensure electricity if it is required).

If you are interested in testing at Kunmadaras then please get in touch with Joseph at hajoe@t-online.hu or call +36 309 654 435.

Swift snippets.
10th October: Santa Pod Raceway have confirmed that Gabby McDonald and Chris Andrews will be providing the Top Fuel Dragster action at the Flame and Thunder Show on Saturday 25th October. There is a sizeable entry of Drag Demo vehicles and a stack of off-track attractions including the usual Action Arena, bonfire and fireworks, and the return of Titan the Robot. You can find out more and book tickets on Santa Pod's web site at www.santapod.co.uk/e_flame.php.

News from Wednesday's UK Tech Committee meeting is that nitromethane is to be permitted in Super Pro ET next season. We will have more on this soon.

"Hire car returned with clutch" shock.

8th October: With the racing season winding down in the UK and winter just around the corner, Billy and Nicole Parker of the Parker Racing Pro ET team are headed for warmer climes.

"Next week we jet off to LA en route for the California Hot Rod Reunion at Bakersfield", says Billy. "We're leaving early so that we have time to visit Frank Hawley's Drag Racing School at Fontana where Nicole will undertake the Super Comp course. The class runs Wednesday and Thursday, then on Friday Hawley's run a Dragster Experience eliminator for up to sixteen competitors in the School cars so we've both entered that as well!

"This almost fulfils our ambition to race in the States, and it's certainly a step up from running the rental car at Orlando Speed World... 'fess up, we all do that! So: drag racing in California, a visit to the Wally Parks Museum, maybe walk the track at Pomona, and drive the rental down Dead Man's Curve. That should keep us topped up over the winter!"

Webb doubles the fun.
8th October: With the 2014 season now over Richie Webb and team have had some time to reflect on what has been a hugely successful season running Richie's wild record-holding Beetle in Super Comp. Richie tells us that there will be a brace of Beetles in 2015:


Starting with the first pass at Easter, knocking three and a half tenths off our previous best 8.35 to 8.71, we knew it was going to be a good year. We continued that theme throughout the season to steadily chip away with small improvements to both ET and keeping the car straight, not so exciting to watch I know, sorry Tog (Let you off - Ed). It culminated in the new European best of 8.08/167 in our first qualifying pass at the UK National Finals in qualifying, then bettered to 8.02/169 in the first round of eliminations, both the straightest passes the car has made for a long time. After some studying of the data collected that weekend we are happy knowing that there are probably at least two or three tenths still left in it - maybe more!

Winter plans include some gearing changes as a taller fourth gear is needed - yes, it is a four-speed, manually-shifted clutch car - and some dyno time as there is a Version 3 of the engine nearing completion.

A sister car is in the final stages at Jim Smith's Cotsweld chassis shop and while it is a chopped-top Beetle Sedan it should still have a similar attitude and performance to the Cabrio as it will be the same mechanically. We hope that running two cars with twice the data will help with their development. The intention is to continue in Super Comp with the Cabrio and to start in Super Gas with the second car until it is sorted. There are no other classes into which they really fit at this time and we really had fun in Super Comp this year thanks mainly to the other racers in the class.

Finally I have to thank everyone from Santa Pod who worked so hard this year to give us somewhere to race in what I can only describe as trying conditions for most of the year. At times a boat would have been more suited, we all appreciate the effort you put in (Hear, hear - Ed).

Now, do whom do I speak about changing the Super Comp index to 7.90...

LA Racing Parts back RV3.
8th October: Street-legal former Pro Modified racer Andy Frost and the Red Victor team are very pleased to announce that LA Racing Parts will be supporting the team in their new Outlaw guise for 2015 and beyond.

Team Principal and driver Andy Frost says "This is excellent news for our team, but Lee and LA Racing Parts are not new to our operation, of course. We have been using VP fuel which has been supplied exclusively by LA Racing Parts for the last three years with great success! We feel it's the perfect time to step up the successful partnership with LA Racing Parts as we move on to the next level of performance with the car, and with their help we feel we can challenge anyone or anybody in our field."

LA Racing Parts CEO Lee Child says "We have been supplying Andy with tyres, fuel and parts for over ten years. The Outlaw guise for the team is going to work well and I am glad to be part of it."

Andy adds "We thank Lee Child for his commitment and support for our team. We're both looking forward to what we can achieve in the coming months."

In the latest instalment in his exclusive Racer Blog presented in association with Alamo Rent-A-Car, and his last as a Pro Mod racer at least for now, Andy explains his reasons for changing class. As ever you can stay in touch with the latest Blog updates by clicking here or by clicking on the Alamo Blogs link on the left-hand side of any Eurodragster.com page.

NAST wrap up 2014.
8th October: UK NAST Supertwin Gas racer Chris Mott writes that final round of the 2014 NAST Championships was run in great weather at Shakespeare County Raceway on 25th September:

Although the Gas class Champion was already known,the ET class went to the wire and wasn't decided until this final meeting. Congratulations to this year's Champions and runners-up: Joe Elliott and Robbie Dobbie in Gas, and Kieran Govender and Pete Harrison in ET.

It was good to see Joe Elliott there, running his street Harley in ET having broken his Buell. Good luck to Joe for next year as he's adding a couple of extra cylinders and running a BMW in 8.50 Bike. Thanks also to Tim Boutle, who brought two bikes with him and ran in both Gas and ET. It was tight but just possible, with a bit of help, to get back in time to compete in both classes.

My own weekend wasn't quite so good! After running the V-Rod for ten years we decided to build a new bike with an air-cooled Harley motor. Our plan is to see how quick we can get a Harley to go using the Screamin' Eagle - Harley Davidson's performance parts side - 120 ci engine. Having taken longer than hoped to build, I was determined to be running at the Open Sport Nationals. The bike was finished on the Friday afternoon and we managed to get a few shakedown runs in before the rain came on Monday.

The next meeting entered was the UK National Finals and everything was looking good until we warmed up the bike for the first qualifier and it wouldn't keep running. We then spent rest of Saturday and Sunday morning trying to find the problem. Thanks to Gavin Cupit (Crew Chief) who went home on Saturday night and returned on Sunday morning with some replacement parts. Eventually we narrowed the fault down to the ECM. I had an old unit from the V-Rod which we hoped we could modify to work. Fast forward a week and I was trying to get the ECM sorted on the way to Shakespeare County but it wasn't to be, so we carried on to the track and helped the rest of the guys. Two meetings on consecutive weekends and no passes! Very frustrating.

New ECM now purchased and we're entered for Extreme Bike (Final round of ACU Supertwin classes - Ed), so let's hope we can get some runs in before the end of the year. Thanks for all their help to my wife Yvonne and to Gavin and Tracy Cupit, I couldn't do it without you.

Street Eliminator Dinner Dance.
8th October: Many thanks to Matt Atkinson for forwarding details of the Topspeed Automotive Street Eliminator AGM, Dinner Dance and presentation.

The event will take place on Saturday 24th January 2015 at the Brandon Hall Hotel, Brandon, Coventry, CV8 3FW. The event will follow the normal format as follows:
Annual General meeting will be held at 2:00 pm; only active paying members of the class will be permitted to attend.
Pre-dinner drinks will be served from 7:00 pm in the reception area outside the Woodlands Suite.
Seated for three course meal at 7:30 pm with trophy presentations at 9:00 pm
The disco will follow until the early hours of the morning!
Tickets to the Dinner and Dance are priced at £35 per adult and £8.95 for under-12s. A preferential rate of £65 for a double room has been negotiated with the hotel; this includes breakfast the following morning. To book the hotel please call 02476 546000 and quote Street Eliminator. For further details and menu choices please contact me at matt.atkinson70@hotmail.co.uk. Please note that the closing date for payment is Friday 31st October.

Swift snippets.
7th October: More congratulations to ex-pat UK Top Alcohol Dragster racer Mike Manners of Eurodragster.com sponsor Cosmo Residences who qualified in number one spot and then took the win at the weekend's NHRA Lucas Oil Divisional event in Oklahoma. It sounds as if Mike had a fair amount to deal with including a 200 mph wheelie and dynamic lane choice by a competitor. Mike will be contesting the NHRA National events in Las Vegas and Pomona and he loves to meet European fans, so if you are attending Vegas and/or Pomona then please go to say Hello.

Thanks to Ian Marshall for forwarding us the final version of the official entry list for the Extreme Performance Bike Weekend which you can check out by clicking here or by clicking on the Alamo Event Coverage link on the left-hand side of any Eurodragster.com page.

Steve Dudley writes that the latest slot drags meeting of the new season takes place on Mr D Raceway at 2:00 on Sunday week (19th) at Higham Memorial Hall, School Lane, Higham, Kent ME3 7JL. "The hall is chargeable", says Steve. "If you would be kind enough to carry on the tradition of a couple of quid in the pot it would be appreciated. I have loan cars available if you do not have your own and would like to take part in eliminations."

Apologies for the gaps between news updates in the last few days which is down to personal stuff with which we won't bore you; please don't worry, though, since none of us is ill and we're all still manacled to our partners, it's nothing like that. Normal service is being resumed.

Swift snippets.

5th October: Kim Bishop's classic Gasser-styled '41 Willys is for sale as a roller at £10,000 including transporter. The car is for sale until the end of October at which point the team have plans either way. If you are interested then you can find out more under Cars for Sale on our Jeff Bull Race Engines-sponsored Swap Meet.

Congratulations and stay safe to ex-pat UK Top Alcohol Dragster racer Mike Manners of Eurodragster.com sponsor Cosmo Residences who qualified #1 and got through round one of eliminations at this weekend's NHRA Lucas Oil Divisional event in Oklahoma. Eliminations continue today and you will be able to stay in touch with Mike's progress courtesy of our Drag Race Central buddies at www.dragracecentral.com.

Further to Thursday's news item, Nigel Taylor writes that Graham Smith of Serck Motorsport, his crewman Col Law and hot rodder Michael Hawkins have all joined the driver roster of the Detroit Spinner in 2015 to attempt to beat Arthur Bonner's best speed and time. "Now added is a surprise driver for Nostalgia Nationals", says Nigel. "A well-loved figure around the sport years ago is coming back for a return which will suprise a lot of people. No clues! We can't wait for the competition to begin, Arthur needs other drivers to keep him in top form!"

Web site updates.
5th October: In the latest instalment in his exclusive Blog presented in association with Alamo Rent-A-Car, Santa Pod Raceway Track Announcer Colin Theobald looks forward to winter work on his Camaro Bruce. As ever you can stay in touch with the latest Blog updates by clicking here or by clicking on the Alamo Blogs link on the left-hand side of any Eurodragster.com page.

Sweden's Leanders Brothers, who are racing in Top Alcohol Funny Car in the USA this season, have posted a YouTube video of their participation at the US Nationals at Indy. You can take a look at www.youtube.com/watch?v=ytpTGib_WQY.

UK Championships/SPRC Dinner Dance.
2nd October: Bookings are now being taken for the Santa Pod Racers Club Dinner Dance and Trophy Evening, which takes place at 6:00 pm on Saturday 7th February 2015 at the St John's Hotel, Warwick Road, Solihull, Birmingham B91 1AT (map). This event will present Champions and runners-up in the 2014 UK National Drag Racing Championships, MSA British Drag Racing Championship, Santa Pod Racers Club Championships and SPRC Perpetual Award winners. Avon Park International Racing Association are not participating and will announce their own presentation arrangements shortly.

The arrangements for the SPRC Dinner Dance are as follow:
Pre-dinner drinks will be available in the bar from 5:30 pm.


Proceedings will start prompt at 6:00 pm with trophy presentations to the 2014 Santa Pod Racers Club Champions and runners-up. For this reason it is important that everyone is in their seats in the function room at 6:00 pm as the presentation will not be held up for latecomers. If you miss your presentation then we will not be going back!


Dinner will be served at 7:00 pm.


After dinner, the 2014 UK National Champions and runners-up will be presented with their trophies, then the top three in the 2014 MSA British Drag Racing Championship, and finally the 2014 SPRC Perpetual Award winners.
Tickets to the Dinner Dance are £32 per adult and £15 for under-twelves which includes three-course meal plus tea / coffee and mints. Please make it clear on the form if booking tickets for under-twelves and specify a child's meal. An additional £1 per ticket should be added if paying by credit card. Verbal bookings will not be accepted: bookings will not be confirmed until a completed form is received by SPRC. Please remember to bring your ticket on the evening as the raffle will be drawn on ticket numbers.

SPRC have negotiated a preferential rate for hotel rooms in the St John's Hotel. These are priced at £75 for a single room and £85 for double or twin tooms, including breakfast on Sunday morning. To book your room, please call the hotel on 0844 854 2910 quoting Santa Pod.

You can download the booking form (PDF format) by clicking here. A Word format form is available on the Entry Forms section of the SPRC web site at www.eurodragster.com/sprc. Please note that booking forms should be sent to Yvonne Tramm at the address specified and not to the SPRC address.

If you have any queries then please contact Ian Marshall at SPRC on 01933 313625 or E-Mail ir.marshall@btconnect.com

2013 Perpetual Award winners please note that trophies should be be returned to SPRC as soon as possible. To make arrangements for trophy return please contact Ian Marshall as above.

A whole bunch of Marras.
2nd October: Lynne Coulsell of UK Junior Dragster and Wild Bunch team Limited Funz Racing has been in touch with a review of the year in which the team became a three-car operation:

There were a lot of changes for the team this year; the Marras, Rob and Pete Brown with Mrs Marras, Hayley Fyfe and Kimberley Berry were building their own car which they were hoping to début at Dragstalgia, and Master Harley Coulsell had reached the magic age of eight so that meant Junior Dragster!


Bandit 1 - Harley Coulsell: Harley was given the most unbelievable opportunity to drive a junior dragster in 2014, which was something we didn't think we would be able to offer him. Through some very good friends, Daniel and Kirsty Giles, someone Mark has known through racing for many years made us an offer that we just couldn't refuse - for Harley to use a Junior Dragster for the 2014 season. We have not been allowed to say a proper Thank You during the year but now that the season is over we think that we can't get into trouble so we would like to say a massive thank you to Sandie and Thaliah Gibb for their kindness and generosity.

Obviously Harley was very excited by this and instantly wanted to call the car Bandit 1 as Smokey and the Bandit is one of his favourite films. He made his first run in the car the weekend following his eighth birthday in October 2013. From the fear in his eyes when he pulled round onto the start line I thought that that would be the first and last time he would be putting on that helmet! Wrong, he loved it so 2014 season here we come!

For his rookie year, Harley has had an amazing season. He was number one qualifier at the Main Event and number two at the European Championship Finals. Turns out he's not too bad on the lights either and has finished fifteenth in the National points standings. Another Thank You has to go to Daniel Giles for his excellent mentoring skills and butt kicking for some of those red lights, but as I heard Tog and Colin say at the National Finals "If you don't red light occasionally, you're not trying!".

We were very lucky to have a sponsor for the last two meetings of the year so thanks go to Matt's Groundworks in Tamworth.

We are hoping to build Harley his own Junior Dragster for 2015, of course in LFR black and orange colours.


BallBreaker – Mark and Lynne Coulsell and Steve and Anna Cassisi: We started the year with a rebuilt engine and a driver and Crew Chief with a huge thirst for a 150 mph, eight-second pass! Thanks to our only sponsors North Warwickshire and Hinckley College for giving Steve the space to build the engine and put her back together. The June Shootout at Shakespeare County Raceway was a proud event for us with both BallBreaker and Bandit 1 sharing a pit for the very first time! And a weird experience for Steve crewing for dad and son who both have the same race face when strapped in their cars! Sadly we only managed two runs: one half pass (the team couldn't believe that Mark did as he was told!) and a full pass with problems as the fuel pump was not flowing as it should.

The NSRA Nostalgia Nationals at Shakey was BallBreakers' fourth birthday and Crew Chief Steve Cassisi's thirtieth birthday! A big weekend all round so we were hoping to celebrate with our eight. Unfortunately we were still having problems on the few runs which we made. We we thought was the gearbox was at fault but it turned out to be fuel issues so still no eight at 150 mph! Could Dragstalgia at Santa Pod Raceway be the one? The first run, after the terrified wife Bug (me!) complete with orange hot pants and boots did her job, was a 9.03 but at only 110 mph as oil was coming out after half track and Mark had to lift. The sixty foot was good though wasn't it girls Sandie, Kirsty, Anna, Claire and Sarah? The other runs were much the same with more oil so back to the drawing board. Thanks to Darryl and Sarah Howells for the donation of new rocker box covers which we hoped would fix the problem.

BallBreaker was making exhibition passes at the Alamo Junior Drag Racing Fun Day at Santa Pod but after the first run we still had the oil problem. Back in the pits Steve and Daniel investigated and found the source of the oil and fixed it. Unbelievably the lovely farmer had decided to harvest at the bottom of the track and dust and wheat debris were blowing all over the shut-off area so we were not allowed to make another pass. Poor Steve was champing at the bit for another run but we were all going to have to wait for the Hot Rod Drags at Shakey!

We thought that the Hot Rod Drags at Shakey would be an emotional event and for many reasons it certainly was! Unfortunately we had the very sad news that Anna's dad had passed away a few weeks before the event and we attended the funeral on the Friday. We were shocked but pleased when Anna and Steve decided to come to the track on the Friday night and for us to take part in this event. Mark, Anna's dad, had often attended this event in previous years and it was one of his favourites so we dedicated this weekend to him. RIP Mark Woodfield.

Wrathchild, with Mark's old LFR chassis, was making her début out of the LFR stable which also brought a tear to our eye... and we finally got our 150 mph! 151 mph, in fact, with a 9.02-second pass! Go Marra Chief, Steve Cassisi, you built us a mean engine and we all got what we've been waiting for in the long years since BallBreaker's début in 2010. It didn't end there: the next run was a whopping 8.76/152.2 and then an 8.67 on the third run! The team were on top of the world, champagne was on ice and there was still a Cacklefest to enjoy! The Sunday delivered us two more 8.7s so car and team all went home very happy.


Wrathchild – Rob Brown and Hayley Fyfe, Pete Brown and Kimberley Berry: The Marras acquired the old Limited Funz chassis in 2012 and were hoping to rebuild it and début it at Blackbushe in 2013. Mark was delighted when they asked if they could have the old Limited Funz Wild Bunch race number twenty and to be part of the LFR stable. As with most builds things didn't happen quite as expected and they finally had her ready for this year's Hot Rod Drags! It was decided that Rob would drive the car for the first event. A very nervous and excited team headed for the busy pairing lanes, including Marra Mom and Dad! Rob was assisted on the start line by Mark, Steve and Daniel Giles as well as Pete, Hayley and Kimberley so he was in very good hands. The first run was just a half pass and the whole team went crazy when Wrathchild went through the finish line with a 17.37/58. Go Marras, all of the hard work has paid off, a big pat on the back to you all.

The second half pass was with a burnout which Rob said was the ultimate thrill, he was like a kid in a sweet shop and seeing the Pie Crusts spin was amazing! He just got into the water box and floored it! That run was 16.49/55. The third run was to be a full pass and with a little red light Wrathchild recorded a 16.00/65. Unfortunately a problem was found with the gearbox when the car was back in the pits so Rob and Pete decided not to run on the Sunday until the issue was sorted but did the Cacklefest and were a great crowd pleaser with lots of applause and cheers. Another great reason for LFR to celebrate with some champagne on Saturday night!

The Marras would like to say a massive Thank You to the following for making their dreams come true: Marra Mom and Dad, Roy Wilding, Lesley Prior, LFR, Ian Coulsell, John Fullerton, Brad and Bazooka Ken Cooper, Paul 'Oz' Wright (for playing Wrathchild when we they in the pairing lanes), Mark Hartnell, and anyone else they may have missed. Thank you to everyone for the kind words and messages during the build, they are very much appreciated. Bring on 2015 for some more Marratastic action!

LFR would also like to say thank you to our families, friends, many supporters, sponsors, Eurodragster.com, marshals and officials, track and safety crews, commentators and organisers, photographers, Barry Bohannon and Paul 'Oz' Wright for their ever enthusiastic commentary, and a huge thank you to Chris and Claire of the C&C Racing Backdraft slingshot as without them we wouldn't have the great Wild Bunch class to run with.

It's been an amazing year for LFR, can't wait for 2015 and maybe Mark and the team will be able to run at the Main Event and European Championship Finals, even if Harley beat him to it!

The Spinner's return.

2nd October: Nigel Taylor writes on behalf of Detroit Spinner Racing to thank all those who made this season possible:

Just over a year ago we dragged the 1949  Ford Prefect from out of the garage in which it had been sat for twenty years. We checked everything on the car and replaced only what was necessary to get it back up and running and safe.

The car's first outing was the NSRA Nostalgia Nationals at Shakespeare County Raceway, where the original builder Arthur Bonner (now seventy three years old) got back behind the wheel of his home-built car and after a few mistakes managed to get some decent runs in, putting a massive grin on his face and an emotional feel back in his system. The NSRA awarded us a trophy, reminding us that the whole rebuild was worth its while.

The next outing was the amazing Dragstalgia. Being put in the same class as Pure Hell and Rat Trap was an honour on its own. The front wheels were now lifting, and 12.1 at 112 was recorded by Arthur and 12.4 by Paul Dale, one of our sponsors / drivers. Then the Prefect attended the Can Am Car Show Canamania in Poole, where it got more interest. Then to round the season up, the NSRA Hot Rod Drags at Shakespeare County Raceway. The car was ready to go but Arthur wasn't feeling too good, handing the first drive to Colin Millar of Outlaw Anglia fame, 12.4 at 112, and then to Flathead guru Kelvin Helsdown, 12.2 at 113. Sunday came, Arthur felt better, his first run was a 12.1 at 114 proving that at his age he's still got his mojo.

Detroit Spinner Racing would like to thank everyone who made it possible. My great family for supporting me and being there when needed: Sophie, Elisha, Mackenzie, Fletcher Taylor. Those who purchased items throughout the year, those who helped out behind the scenes (Steve Jones, Dale Burgess), all our crew and sponsors. Arthur Bonner the main man,  Jeff Goddard Crew Chief, Graham True tow truck, Tom Mitty photo man, Paul Dale driver 2, dad Steve Dale, Nick Dunford tech man, Neil Gibbs chief push man, Mick Leadfoot Patey (yes we beat you), Kelvin Ecclescake Helsdown driver 3 - no fear, Richard Hicks beer advisor, Adam Gough (VWDRC), Justin Horne painter at Joust Performance, Desmond Ware Too Fast - Too Filling, Andover Trailers, Faraday Building Contractors, Clacys Garage of Whitchurch.

In 2015 we will hopefully go faster, stop quicker and run for longer. Work is well underway on the car , when spare time is found in between family life. New sponsors for next year include Serck Motorsport, American Motor Factors, Chris Cotten (55 Nomad fame), Kelvin Helsdown, Graham True and more. Driver Paul Dale will be out in the ex-Tim Adam Anglia which he now owns (he's got the bug again) so next season we may be looking for someone to share driving duties with Arthur. If you're looking for an opportunity to drive a piece of drag racing history, then join us on the Detroit Spinner Racing Facebook page to find out what you have to do to become part of a great team keeping a piece of Nostalgia still on the track.

We would also like to thank all the other racers, organizers and participants who made us all welcome, Santa Pod Raceway for Dragstalgia which was unbelievable, and our great friends and all the staff at Shakespeare County Raceway for keeping such a great place going. See you all in 2015!

National Finals JDB review.
2nd October: Many thanks to Lizz McCarthy for forwarding us the Junior Drag Bike racers' accounts of their weekends at the UK National Finals at Santa Pod Raceway:

JBP 2 Jasmine Cordelle: We arrived Friday late afternoon, and were hoping for a full weekends racing without any rain! We got it whoopie! We got the bike scrutineered, and all passed. Saturday morning, first qualifier I dialled in 9.38 and broke out by miles (ooops) and ran 9.10. Second qualifier I dialled in a 9.0 but it died on the line so ran a 11.0. After Saturday's qualifying, we had some problems with the bike as when I got back to the pits, I was stood in a puddle of fuel as the carbs flooded due to a cracked float, so we changed the float and started it up and hoped that on Sunday it would be okay as I had Blade first round!

Sunday morning, race day! I had Blade first round. I had a four second wait on the line before I could chase Blade down. I must say I do like the chasing part of it! I dialled in a 9.0 and ran a 9.27 Blade broke out so I took the win! Well done to Blade it was a great race! Second round I had Patch (Jordan) and we were both running similar times. We both dialled in 9.0. I had him off the lights, but unfortunately my bike died just before the sixty foot mark, so well done to Jordan who then had a bye to the final the lucky devil!

Well done to Louis too for winning the event. See you all at Extreme Bike for the last meeting.

JBM 3 Louis Davies: Q1 Woke up to a cold morning and expected a quick run so I dialled in a 9.35 and with a 0.15 reaction I ran a 9.46 at 70.02 mph which got me 1st qualifier. After the first pass we dialled in a 9.40 for Q2 but then redlit and broke out with a 9.39 at 70.08 mph but managed to stay first.

First elimination run on Sunday and it was getting hotter so we dialled in a 9.30 to be safe on my bye run I then ran a 9.303 which was just 0.003 off a perfect ET and I was through to the next round. Second round and it was still getting hotter so we dialled in a 9.27 and then ran a 9.31 against Liam and won so I was through to the semis. Getting closer to the final and it was getting even hotter the track was also getting stickier and I had Stacey so I dialled in a 9.27 just to be safe but then went much faster and ran a 9.23 at 71 mph, Luckily Stacey broke out by a larger amount so I was in the final. Going into the final against Jordan Kenway, knowing he was running good, we decided to dial in a 9.20 to be safe and try and get closer to my dial in. The race was won by the my quicker reaction running a 9.29 on a 9.20 against Jordan's near perfect ET.

I'd like to thank Rene Van Den Berg for the sponsorship this year and also Lightning Automotive and Beckwith Motorsports for sponsoring the Junior Drag Bike Club. Also a huge thank you to my friends and family for such an amazing weekend!

JBP 4 Jordan Kenway: We arrived at Santa Pod on the Friday, got signed on and went straight through scrutineering first time with no problems. Thanks to Scott Collier for taking me up while dad was setting up. Saturday brought rain and an oildown slowing play, but when we were called we dialled in a 9.00 and ran a 9.61. This was because before this run we put another spring in the clutch and all it did was bog and wheelie. When we got back we took it back out. In Q2 we dialled in a 9.15 and we ran a 9.14 super close but that left me seventh in qualifying.

Sunday meant race day and first round I had Natalie Jones, we dialled in a 9.00, bike launched well caught up with Natalie and shut off running a 9.20 something. Up next we had Jasmine Cordelle, we dialled in a 9.00 again but so did Jasmine meaning a heads up race, bike launched well again but unfortunately Jasmine had problems at the sixty foot mark. I didn't know this at the time so when I was looking for her I didn't have a clue where she was so I rolled off again and went through the finish line with a 9.1 something and the win light. I had a bye run to the final in which I ran a 9.03.

So then the final, me vs Louis we kept the 9.00 dial in, completed the burnout everything was fine, the bike launched well, but unfortunately I just couldn't catch Louis in time but, and this is a big but, I ran a 9.003/74 meaning a new PB in speed and time and near enough perfect ET. Had such a great weekend well done Louis on the win see you all at Extreme Bike!

Liam Holgate JBM5: Saturday I signed on early and went straight down to scrutineering all was OK but dad had to go back to the pits because he forgot the rear light. First qualifier I had to finish my observed runs because I was on my new bike so dad told me to take it slow on the first run. I staged but stalled on the line I managed to pull it back from the line so dad could restart it. I set my ET to 9.6, staged and did a smooth pull away for my observed run and ran a 10.68. Second qualifier was my last observed run I set my ET at 9.6 and ran a new PB 9.42/66.4 and qualified fifth.

First round of eliminations was against Charlotte. I set my ET at 9.3 and Charlotte set 11.4 which meant I would have to wait two seconds. This was new to me so I would have to concentrate and not red light. I ran a 9.27 and broke out but so did Charlotte with a new PB but I broke out less so I was through to the next round. Second round I was against Louis this was going to be hard as Louis was spot on this weekend. I set my ET to 9.25 and Louis set 9.27 we ran really close all the way to the line and I ran a 9.35, close but not close enough Louis ran a 9.27 and won. I was still happy though my new bike was all sorted and running great and a new PB as well. I can't wait till the next round. See you all soon.

Jake Charman JBM6: After testing at the Bulldog Bash it was time for my first meeting on the new bike. To start with we decided to keep the bike as it was and went for a dial in of 10.2 just to get a number on the board. After running a 10.8 we decided to see what could be done with the clutch. We lightened the base springs to allow for more clutch slip off the line and added weight to the arms to compensate further up the track. This worked off the line with a falling sixty foot time but definitely felt sluggish. We also noticed the shift point was set far too low as I shifted gear just as the bike was about to take off. All together it equated to a time of 11.2.

The night before eliminations we added even more weight to the arms and rose the shift point to try and get some speed back and guessed a 10.6 dial in. I ran another eleven-second run and was out. But all in all we learned a lot about the bike and what needed to be done. We are planning to go to some Run What Ya Brungs in the next few weeks to set up the clutch and find a shift and launch RPM that works.

I would like to thank Dad and Lizz for helping me over the weekend and Mandy Chant for taking me to and from the track.

JBP7 Alfie Udall: This weekend was another tough one for me. I was having problems all weekend with my bike. On the first qualifier I launched hard and wheel spun quite a bit but then my chain came off. I had to stop the bike immediately and wait for help. On the second qualifier I was told to just take it easy by my dad and get a number on the board. So we dialed in an eighteen and I went a little bit too fast and ran a fifteen.

In the first round of eliminations against Siobhan I launched well and won the race with no problems with the bike. Siobhan unfortunately had problems on the start line which was disappointing. In the second round of eliminations I had Stacey. I knew it would have been a close race to the finish but once again unfortunately my chain came off, and that was the race over for me.

Once again I had to wait for help and then lift my bike over the wall and through a gate back into the pits. Overall not the best weekend but I am glad I got to see all my friends and I still had a fun time. Looking forward to the last round where my bike will be once again ready to race.

Stacey Reed JBM9: I don't know whether to be happy or sad! In both qualifiers I was quite a way off my dial ins but my runs were still pretty consistent which was good. To my surprise, I ended up third in qualifying behind Louis and Natalie. After finding out I was currently second in the Santa Pod Championships I had a little spring in my step in the morning.

After expecting to be eliminated after round one I was pleasantly surprised when I beat Jake Charman. I have to admit I was nowhere near my dial in but still, I was through. Next round I met Alfie. Unfortunately, something happened to Alfie's bike which meant he didn't finish which is a shame because I was looking forward to this race. On this run I dialled a 9.6 and went 9.73 as I lifted because Alfie was nowhere to be seen. Last but not least I raced Louis and everything got a bit too exciting and I was a bit too eager to win and I broke out. I dialled a 9.6 again but went 9.49. It's all well and good getting to the semis but there's only one meeting left now. I guess I'll see you all then!

P.S. Well done to Louis for winning and to Patch for coming second, you boys did good! And... bye bye Siobhan! We're all going to miss you, good luck and kick some butt x

JBM10 Siobhan Moor: My last ever JDB race report, well where do I start? First of all I would just like to say a huge thank you to every single person that is some way a part of Junior Drag Bike Club. Each one of you has helped me along my journey as a Junior whether it's making sure I'm okay at the top end or making me laugh in the long waits in the fire up roads! Even though I've had Jerry Collier and my Dad pestering me to start racing since I was nine I just wish I wasn't so stubborn and now I incredibly regret not starting earlier. I would also like to thank my family for bringing me up in this special sport and giving me this amazing opportunity to take part at a young age. I've had some great memories in my time racing as Junior and now I am extremely excited to hop on to my sister's old bike and see where that takes me... hopefully into Super Street but father won't let me ha-ha! I hope to follow in my sisters footsteps of riding it like a nutter! Thank you for my gorgeous pictures, we have now had to create a new wall for them all to go on.

Anyway my race report yes, well I mostly wanted this to be my thank yous so to cut it short I had an average qualifying number and lost the first round due to only just crossing the start line as I didn't put enough revs on. But oh well I'm happy to say I had a fab last race meeting as a Junior! Congratulations to the Championship winner and the winner and runner up from the weekend! Also thank you to Lizz McCarthy for all the hard work she has put into our Club and good luck to the new Chair and Vice Chair. Good luck for all you racers next year will look forward to seeing you step up and no doubt will see you a lot anyway! Thank you all again! Lots of love x

P.S. Keep up the girl power Jasmine Cordelle, Stacey Reed, Natalie Jones and Charlotte Hales!

JBM11 Charlotte Hales: Woke up Saturday morning to mist and damp, but sign on and scrutineering went without a hitch. Dad dialled in a 12.25 based on the Junior Fun Day consistency and against Jake I managed to put in an 11.30! Oops I was happy despite a breakout though. Dad reckoned I was getting a little tailwind help so for the second qualifier of the day he dialled in a 11.15 Luckily for this last qualifier, I ran am 11.45 against Natalie. This proved the previous run was no fluke. It also put me in fourth qualifier.

Sunday morning was bright and clear with still a tail/crosswind. I was drawn against Liam for the first elimination. Dad being a bit over confident with the times and speeds decided not to change the board from the previous day and I went out with a a 11.15 dial in again. Breakout again! This time a 10.77 and despite Liam breaking out, he beat me into the next round. Although that was my day over, I was pleased to have run a PB on ET.

Thanks to Dad, Mum, Emily and Dangerface Drag Racing including Martin Dust for this season at all tracks. Thanks also to Junior Drag Bike Club and all our sponsors for making it possible for me to race. See you all at Extreme in October.

JB12 Blade Dummer: Arrived at the pod Friday so plenty of time to set up and get signed on. We had tested the week previous so had the bike running well so I was happy. In qualifying the weather was funny and the bike ran slower than expected but still qualified in fifth, which was good.

Sunday came and the air was better so I told Dad to leave the dial in and not to change it, so we put 13.12 for the first round and the track wasn't as sticky and I broke out only just with a 13.10, so that was our day done but gave me chance to watch all the other Juniors race. You all looked great by the way and have some videos. Well done to Louis and Jordan that was a close final.

Thanks to FBM Turbos, Tim at Beckwith Motorsports and Magic Bullet Fuel Additivies. I can't wait for the next round and the season is almost done, it's gone so quickly.

JBM14 Natalie Jones: Well the National Finals was a bit of an up down experience for me it had highlights and it had the 'Eh' moments. Saturday: Due to the weather, break downs and oil downs we only managed to get two qualifying runs out of three. Q1 - I dialled in an 11.50 but because I dumped the clutch, pulled a wheelie and half way up the track missed a gear I ran a 13.02 doh! But I didn't worry to much as I qualified sixth of eleven. Q2 - This run made my day! After a poor start, we dialled in an 11.60 and I ran an 11.73 which then moved me right up to number two qualifier! But on the way back down the return road my exhaust blew, but that wasn't too much of a worry because my dad and uncle sorted it out. It's amazing what a Coke can can do!

Sunday: The weather was being a lot kinder, the track was in good condition and there was a tail wind, fab! Nothing could go wrong with the elimination rounds! This was my first championship round of eliminations since starting Juniors.

E1 - I was against Jordan so I was really excited to have our "re-race" from the Junior Fun Day! I dialled in an 11.60 and that gave me a two second head start. I did one of my best reactions yet .269 and then it started to go downhill... my bike wouldn't go into third gear, the gear box had jammed in second so that ensured Jordan would get the win. Just after 330 feet I decided to pull over not risking it any further just in case any fluid was dripping. But I had a good dance on the strip whilst waiting for assistance to come help me, thanks NitroFM but sadly that put an end to my racing weekend.

Just want to say thank you to Lightning Automotive for sponsoring the qualifying trophies and thank you to everyone else who was there looking out for me and supporting me. Well done to Louis Davies for winning the National Finals! And a big goodbye to Siobhan Moor, it's been lovely having you in Juniors, sad that you're leaving, wish you all the best for Supertwin ET!

As always we would like to thank our sponsors and supporters the British Drag Racing Hall of Fame, Tim Beckwith at Beckwith Motorsports USA, Gary at Lightning Automotive UK, Brandi and the team at Dragbike.com, Eurodragster.com, track crew, marshalls, photographers, and huge thanks must go to all the JDB Families, who put a lot into this Junior Bike Class.

Lizz' Funny story.
2nd October: Lizz McCarthy herself has had a frustrating season but ended up enjoying herself:

I've had no bike to race, due to the Comp Bike going off to have some modifications which should have been ready for August but then unfortunately, through no one's fault, the deal fell through which left me with nothing ready to ride! For the first time, I had been invited to the Bulldog Bash, which is always a hoot and a holler, and we were looking into other options on what to ride. Thanks to Richard Gipp, we were able to rent his Pro Mod Bike. Kev and Gipp spent a weekend sorting it out, as it had not been ridden for two years, got the bike home, but we were unable to test as work commitments had left everything to the last minute!

After the amazing fun I had at the Bulldog Bash, running a 7.6 first time on nitrous with this bike, and getting a feature in MCN, and my fifteen minutes of fame, I fell in love with racing all over again, and asked Gipp if I could rent it again, and enter it for the UK National Finals in Funny Bike. FB24 was born! The weekend came. Kev had finished work early to get to the track. I followed on a couple of hours later. Straight out of the car, and onto the bike, and managed to sign on and get it scrutineered before it shut... just made it in the nick of time, thanks Steve. The following day we did a bit of maintenance, got the bike prepped and ready to go. I was as always excited and nervous at the same time. This début in Funny Bike was quite a thing for me, I was comfortable in Comp Bike. This was a challenge! It was a pretty big field, I really wanted me and the bike to do well! The whole team were able to come this weekend, including one of my very dear friends Jeni Long of yawningcatphotography.com, who asked if she could film us in the pits and beyond. This should be interesting! You can check it out for yourself at www.youtube.com/watch?v=_DA62eiZwPU.

First Qualifier. Burnout, so far so good. Up to the line, lights went down, launched, and wheel spun, short shifted all the way up, but still managed a 1.14 sixty foot and 7.62/172. "Did you wait for the shift light Lizzy?". Erm... I didn't see the light at all. Doh! One run out of the way! I would be more together next time. But number two qualifier. How very cool! Second Qualifier. Too much water in the burnout box, and still water on my tyre, wheelspin all the way, and a tail wag. But got to the end in one piece with a slower 1.20 sixty foot and 7.81/171, grinning like a loon! Time wasn't on our side, and the curfew stopped a third qualifier. I had Bob Brooks in the first round of eliminations. That could go either way. The last time I raced him, it was in Comp Bike, and he ran a 7.1 to my 7.7! Bike was ready, I was ready, and crew were ready. Time for a bit of food, and a relax with the team, and see what happens the following day.

Bike on two-step in pits, and refuelled, all good. We were called into the pairing lanes, shook Bob's hand, and away we went. Burnout, back into first, nitrous on, straightened up, pat on the back, and over to me. As I paddled up to pre-stage and then stage, as I put my thumb on the two-step, my right foot slipped off the foot peg, and got wedged under the peg – I have small feet, and the pegs are just that little bit too high for me. Got it back onto the peg, but lost concentration, let go of the button, and launched about a fortnight before the lights went down. Dammit! It was an awesome run, isn't that always the way, but unfortunately no time or speed. Got to the top end, and was surprised to see Bob coming around the corner too. He too had redlit, but not as badly as me, so he took the win!

I had such fun, and all thanks to some pretty amazing people who make it so enjoyable. Richard Gipp – the owner of the bike, and all round good egg, Kevin Charman my amazing bloke, puts up with a lot, and has been one amazing mentor, he has taught me so much over the years, and such a great support. I can't wait for him to be back out there on the Fuel Bike! Chris Pyke, the best Crew Chief ever, his dedication to us all as a team and we are very blessed to have him as a great friend. Huge thanks, too, to the rest of the incredible Super Crew: Julie Moxley, Sarah Chapman, Mandy Chant and Jake Charman.

So now what? Well, I am not going to be doing the Extreme Performance Bike Weekend, but I have spoken to Gippy about next season. I thought I was, but I'm not ready to retire just yet! You can check out what we are all up to on Facebook or on our web site at www.nitrousjunkie.com.

Bracket Gamblers update.
2nd October: Sixteen Bracketeers faced the tree at Shakespeare County Raceway's Late Summer Madness Public Track Weekend for a round of the Warwickshire drag strip's in-house ET Bracket Gamblers Challenge series. Jerry Cookson writes:

With two qualifying sessions and four rounds of racing ahead the challenge began when Super Stock racer Vic Parson's 440ci '65 Plymouth Belvedere instantly grabbed the number one spot with a bang on 11.451 on an 11.45 dial. Fresh with a rebuilt motor Del Sanderson drove the Serck Motorsport sponsored '71 Chevy Nova into the number two spot with an 11.205 (11.20 dial). It was pleasing to see some new racers joining the series. After a few outings at the Hot Rod Drags Jordan Cowley drove his dad's Sportsman ET Z28 Camaro into the twelfth spot. Geoff has vacated the seat having acquired the ex Brian Whitfield flamed Chevy Nova. And if you think the series is predominately for American doorslammers then think again. Lee Parkinson entered his modified two-litre turbo Vauxhall Corsa into the bracket and qualified eleventh with consistent 12.8s. Also making the effort was Wayne Mason driving a 3.8 litre Nissan GTR turbo. He qualified eighth at 11.048 on a 10.99 dial. With the top half of the ladder covered by the Warhorse V6 Mustang of Vic Fisher, Mark Pearson's GMC '69 Hauler and the '68 Chevy truck of Neil L'Alouette, we were in for an afternoon's worth of upsets especially with the likes of former bracket winners Simon Parker, John Mulligan and Brian Huxley qualifying their race cars near to the bottom of the ladder!

In the opening round top qualifier Vic Parsons put his Super Stocker out of contention after misjudging his 11.45 dial with a losing 11.418 gifting Nathan Hulkes '98 Camaro a place in the second round. The upsets continued when Del Sanderson knocked himself out or competition by turning on the red bulb with a -0.020 red against Brian Huxley's Pro ET Mustang. Gamblers campaigner Don Brittain took an easy lap into round two after Adrian Jones failed to show at the line in the ex-Phil Herrick Super B MGB GT. His non-appearance was down to a broken gearbox. John Mulligan's Buick Skylark put away Wayne Mason's 3.8 litre Nissan; a 16.167 on a 16.12 dial against the GTR's closing 11.82 after running out of real estate!

On the other side of the ladder Neil L'Alouette put away the late model Chevy Camaro of UK Power Tour organiser Andy Dibley while Simon Parker's '68 Camaro played catch up and eventually overhauled the new style Type R Honda Civic of Curtis Fisher. The remaining wins fell to newcomers Jordan Cowley against Mark Pearson's GMC truck and Lee Parkinson's Corsa outlasted the advancing V6 top end charge from Vic Fisher's Mustang.

Upsets came and went in round two after John Mulligan forgot where he was running, a big breakout 16.069 on a 16.12 dial to hand the win to Jordan Cowley. The little Corsa's day came to an end against Simon Parker whose 9.971 stayed on the right side of his 9.86 dial. Long time bracket racer Brian Huxley was using his 9.85 dial to maximum effect against the Indy 500 Pace Car replica of Don Brittain. Closing out the round was Neil's Chevy truck running an 11.991 (11.95) against Nathan Hulkes' breakout 13.670 on a predicted 13.72 dial.

With sixteen cars now whittled down to just four all eyes were looking at young Jordan's Z28 Camaro especially as in the opposing lane sat the Dark Horse Mustang of cagey veteran Mr Huxley. With dial-ins displayed Jordan ran a near perfect race with a cautious 15.430 on a 15.30 dial. In the end it was the hard charging Ford which stole the win with a 9.979 on a 9.85 dial. On the other side of the ladder Simon Parker was just a hair too quick on the tree as a -0.008 put the 440ci Camaro back on the trailer handing Neil's truck the round win.

In the final Neil knew what he had to do as he stomped all over the lane in a vain attempt to cover the advancing Ford. But at the finish stripe it was Brian who got to the line first by just half a car.

With the trophies, money and supporters' goodie bags duly handed over we're now looking forward now to the next Gambler to be held on Sunday 11th October. Bracket organisers would like to take this opportunity to welcome Mark from On The Bottle as a Gamblers race supporter. Mark dispenses nitrous whenever anyone is in need of a refill, and he's also agents for NOS equipment and a VP Racing Fuels supplier. So please supporte the people who support bracket racing. Finally the organisers wish to also thank regular Gamblers Brian Huxley and Don Brittain, and Raceway official Nigel Statham, for all their help and encouragement at promoting the series to RWYB event attendees. The final race of this year's campaign will be Halloween Sunday 26th October. If you want to get involved then check out the Gamblers page on the Raceway web site or the SCR Bracket Gamblers Facebook page. See you at the strip!

NSRA back Hall of Fame Gala.
2nd October: With a substantial four-figure sum, the National Street Rod Association UK has joined the list of those sponsoring the prestigious 2014 British Drag Racing Hall of Fame Celebration Gala Awards Dinner at the Savill Court Hotel, Windsor Great Park on 22nd November.


Before the formation of the NSRA, hot rod enthusiasts tended to be organized as a division of one of the two main drag racing clubs. The NSRA grew out of the National Drag Racing Club Roadster Register with the inaugural meeting being held at the Wheatsheaf Public House on the Reigate Road in Surrey in 1972. It is now a National organization for hot rodders, each year organising two of the UK's largest hot rod show weekends plus two major auto parts swap meets, and in conjunction with Shakespeare County Raceway and Santa Pod Raceway is involved with three nostalgia drag racing events.

For the NSRA's fortieth anniversary in 2012, NSRA Street Gasser magazine editor Nick Brooke-Langham set about the massive task of recording the history of the NSRA in book form. The resulting 360-page publication Keeping the Dream Alive was issued to all NSRA members free of charge to recognise the anniversary year.


Jason Hollamby of the NSRA said "We have recently been working with the British Drag Racing Hall of Fame linked to our involvement in the Dragstalgia meet at Santa Pod. We really admire what they are doing and the way they go about it. The NSRA Hall of Fame was established in 2012 as part of the NSRA's fortieth anniversary with the aim to recognize significant contributions or achievements from people or vehicles within the hobby, so there is much synergy between our two organisations both of which are truly national bodies. We are keen to develop this obvious common ground and our sponsorship of this special event is hopefully just the start of a long-term relationship."

BDRHoF Chairman Stu Bradbury said "One of the most costly and important requirements for a successful awards event is installing the right audio-visual support. Julian Parsons, whom most of you will know from Nitro FM at Santa Pod, and AMP Audio Solutions will be providing this support for the Gala Dinner. The not-insubstantial costs are being sponsored by the NSRA this year and we offer our sincere thanks.

"Working with the NSRA to develop Dragstalgia has been a pleasure. Drag racing is the traditional hot rodder's sport and hot rodding is the very foundation of drag racing. Most drag racing pioneers are hot rodders at heart – including me."

Web site updates.
2nd October: Trakbak Racing Ltd in association with Track Group Europe are pleased to announce that the full HD one-hour TV Show from the FIA/FIM European Finals at Santa Pod Raceway is now available to view on-line at youtu.be/cPahp4mHFZY. The show features the climax of the 2014 European Drag Racing Championships in Top Fuel Dragster, Top Methanol Funny Car, Top Methanol Dragster, Pro Stock, Pro Modified, Top Fuel Bike, Supertwin, Pro Stock Bike and Super Street Bike.

We were informed by Santa Pod Raceway yesterday that Eurodragster.com will not be able to webcast either the Extreme Performance Bike Weekend or the Flame and Thunder Show. At time of writing our understanding is that SPR do not plan to webcast these events themselves. Please bear in mind that when covering events at Santa Pod we are guests and it is their track, their rules; we all owe SPR a debt of gratitude for allowing us to broadcast so many events up to now.

Interview: Rex Sluggett.

1st October: For the latest in our occasional series of Features presented in association with Lucas Oil Products, Simon interviewed 1960s UK racer Rex Sluggett.

Rex Sluggett grew up in Cornwall and at the age of nineteen built one of Britain's first dragsters, the Duke of Cornwall, which had a blown 331 ci Hemi engine. After a demonstration run at a self-organised event at RAF Winkleigh, Rex took the Duke of Cornwall to Santa Pod in 1966 and met Dennis Priddle. With the support of Rex's mother Lilian, Rex and Dennis built Tudor Rose, a Top Dragster modelled on Don Prudhomme's The Hawaiian powered by a Keith Black late-model Hemi engine. Tudor Rose ran in 1968 and in its twenty three trips down the track that year ran best numbers of 8.28/182.82. The team broke up in spring of 1969 before a successor car was completed and Rex decided to move to work in the US, where he lives today.

In a fascinating and detailed interview Rex describes his racing and varied work career, his experiences with Keith Black, Bill Simpson and other legendary names, his travails to get his Green Card, and a lot more.

You can check out our interview with Rex Sluggett by clicking here or by clicking on the Features, Interviews, Tributes link on the left-hand side of any Eurodragster.com page.

We would like to acknowledge the assistance of Dave Riswick of Eurodragster.com sponsor John Woolfe Racing for helping to arrange the interview and for supplying prints of archive photographs.

Sywell does the drags.
1st October: We are indebted to Stephen Billings who kindly sent us a report of the eighth-mile drag racing demonstration at the weekend's Sywell Classic at Sywell Aerodrome:

The dragster demos were run on part of the taxiway, over an eighth of a mile using a portable set of lights supplied by Santa Pod Raceway. Various cars were there including most of the Taz team as well as cars from Outlaw Anglia, Super Pro ET, the Gasser Circus and some Hot Rods from UK Street Machines. Although just demos there were people at the end of the eighth with flags to indicate the winner.

The first to run were Taz 10 driven by Colin Hutson, and Taz 6 driven by Brian Nixon. Both making lots of smoke in the burnouts, with nice straight runs, the win going to Brian. Next was Taz 11 driven by Darren Scannell, and Roy Don, in SP 1778. Both producing lots of smoke, and good runs, with the win going to Darren. After a solo run by Kevin Preston in the Topolino bodied Valkyrie from the Wild Bunch, racing continued.



Next up were two of the Taz Fiat 12s, Taz 5 and Taz 3, driven by Adam and Lucy Skinner respectively. Both cars doing almost no burnout, or pulling a wheelie. Although Adam's car popped and banged its way down the track, he still managed the win. Taz 14 driven by Dave Arnold and Taz 1 driven by Chris Skinner were up next. Fair amounts of smoke in the burnouts, with a snaky launch from Chris, who went on to win. Dennis Reynolds Corvette was up against Mick Ette's SP 56 Chevy. No smoke from either, with the smallest of burnouts yet, the win going to Dennis.

Then a five-window Hot Rod whose driver's name I didn't get was up against the Gasser Desert Rat driven by Colin Nutt. This race produced the moment, and save, of the day. Just after starting the hot rod turned sharp left, giving those watching from behind the start a full left side view. It then passed behind the Gasser, going onto the grass at the side of the taxiway before being turned round and coming back onto the track. I found out later that it had just missed the Gasser, by a small distance.  



Then the two Outlaw Anglias OA 70 driven by Mark Braicking, and OA 99 Phil 'Ginner' Middleton came to the line. Good burnouts with lots of smoke, from both cars. Ginner had a snaky run, but took the win. The 'Mopar Brothers' of Donny Scott's Superbird and SP 1778 Kwik Magic, driven by Roy Don were next, both producing huge amounts of smoke in the burnouts, with the win going to the Superbird, by a quite small amount as I found out later.

Jeff Thurston in his Mustang, Taz 12, had travelled from Romford in Essex only to be the bad luck story of the event. Not only had his camper developed problems but his race car's water pump broke, so he only made one pass in the afternoon.

Super Pro ET Party set.
1st October: Thanks to Pete Walters of Eurodragster.com sponsor Peter Walters Race Design for the eagerly-anticipated date of the second annual Super Pro ET Party:

The party takes place on Saturday 14th March 2015 at the Oliver Cromwell Hotel, High Street, March, Cambridgeshire PE15 9LH - the same venue as last year. Tickets are £20 per head and include an amazing hog roast buffet courtesy of Rod and Kim Harrison, a disco, our special awards as per last year, and a cash raffle with winner and runner-up prizes. We have reserved the whole hotel; rooms are available to reserve from at £70 per room, call 01354 602890 and quote Super Pro ET Group.

The following hotels are also close by: Ye Old Griffen 01354 652517, Causeway Hotel 01354 650823, King William 01354 653378, Classics 01354 680363, and RV and Caravan parking is also available at the Harrisons' place. Please let Richard Walters knowas soon as possible on reloaded881@hotmail.co.uk how many tickets you require, or call 07729 266191 or 01278 663804. Cheques should be made payable to Super Pro ET Group and the address is Richard Walters, The Old Dairy, Hulkshay Lane, North Petherton, Somerset, TA6 6NZ. Bank transfer details are: Super Pro ET Group, Sort Code 20 85 26, Account 73900320.

Swift snippets.
1st October: 13:00 After much hard work and intensive negotiation the British Drag Racing Hall of Fame have managed to secure a few extra seats at table for their Gala Dinner at the Savill Court Hotel in Windsor on Saturday 22nd November. These spaces are likely to go quickly so get in touch with BDRHoF Chair Stu Bradbury as soon as you can at britishdrhof@aol.com. A hotel room is also on offer in the Windsor Central Travelodge for that evening; £45 and an E-Mail to tog@eurodragster.com and the room is yours.


The latest spy picture to arrive at the offices of Eurodragster.com came with the words "The world's smallest three-plate clutch, fully base and CF adjustable". If you know more, or if you would like to send your own spy picture, then drop us a line at eurodragster.com@btinternet.com.

Matthew's perfect race.
1st October: UK Junior Dragster racer Matthew Dowdy had a perfect weekend at the UK National Finals, both literally and figuratively. Dad Michael writes:


Aged nine and in his second ever National event - the first was the rained-off SPRC Summernationals - Matthew he went to the final round to face 2014 Champion Joe Kellett. Matthew had worked his way through four rounds of competition with what can only be described as a cautious series of reaction times and benefitted from his opponent breaking out each time. Things took a more dream-like quality when in the semi final against Scott Gibbons he managed to run a Perfect ET with a 13.6001 on a 13.60 dial in. Thanks to Eurodragster.com and Gold RV for the addition to the racing fund!

In the final Joe was too cute to hand Matthew another breakout win and he sealed the event win in style. We wish Joe the best of luck in Super Pro ET next year. Matthew got to share the podium with Joe at the prizegiving after the racing had finished and picked up a trophy for his efforts. He would like to thank all the other racers and mums and dads for the advice and encouragement on the day. In particular we would like to thank Chris Barnes, Fenny, the Seamarks and Ian Marshall. For example, when the chain broke on Matthew's last qualifying run on Saturday, Ian went off to the pits and when we next saw the car it was all fixed, courtesy of a link from Joe Kellett!

Looking to next year the plan is currently to contest all the Santa Pod races in the SPRC car and to continue the rise of the Junior Stocks along with Dylan Thomas Bradley and Scott Gibbons, both of whom made their débuts in June with Matthew. Dylan even got his licence on the same day as Matthew! However Matthew is ten next year so, in the words of the other parents, it could get expensive...

PMR's ideal season closer.
1st October: Paul Marston Racing had a real tough week leading up to the UK National Finals at Santa Pod Raceway, but winning Super Comp made all the hard work worthwhile. Paul Marston writes:

Installing a motor and reinstating all the systems on our new Miller four-link dragster was quite an achievement and the credit has to go to Gary Springford at Drag Race Engineering for all the small parts and pieces which Gary had to fabricate, any one of which could have stopped us in our tracks. I finished off with a full systems check and final assembly after a scare with a faulty oil filter before loading up and shipping out for Santa Pod early on the Friday morning. I managed to get just two hits in a checkout and a full pass on the Friday test session prior to Amanda Cox's unfortunate incident.

Come Saturday the three qualifying sessions turned into the two which I expected, justifying our decision to double-class the dragster to get four passes -two in Super Pro ET and two in Super Comp. This meant that the PT Bruiser did not make its scheduled appearance in Super Pro ET; apologies to all who were expecting to see it including Helen at Zeon TV. I qualified fourth in Super Pro ET on the dragster's third full pass, but Martin Curbishley never ran the right size of the Super Comp index. But with .00 lights Martin was ready. Come Sunday I made the second round and went gloriously red whilst Martin won the event. I must congratulate Martin Curbishley and the PMR Crew on a job well done. Martin was on the Tree from the get-go and the rest is history, a great win with a simply outstanding race car. Not only is it wicked quick, it is also deadly accurate. I have a lot of history with this dragster and to win first time out with it is about as good as it gets. It's a real team effort, the Paul Marston Racing crew really made the difference along with a little luck. To win against such quality opposition you have to do your job and be there to be counted and reckoned with, our dragster made its presence felt and once again was a winner.

With just the usual winter maintenance to be carried out, the PMR dragster can hit the ground running in 2015 at Easter. At this time the seat of the dragster is available for tuition for the 2015 season, it is ready to win National events and could potentially be a serious National Championship contender in either Super Pro ET or Super Comp. If you are interested in Drag Race School tuition or our dragster race rental programme then please contact us via E-Mail pmracing@fsmail.net or call me on 07831 650230.

Many thanks to Rene and Andrea Kloss, who won Hockenheim with the dragster, for selling us this great car; Tony Morris, the American representative of PMR, for all the help and advice; Gary Springford DRE (0208 597 9484) for pulling all the stops out; Mick 'Chopper' Howling – No. 9 for the Racers; Sefton Whitlock; Lisa Farmer; Keith Bick; Mick Pusey; Crewchief and Kingsize for all their expertise and bloody hard work; Eurodragster.com for all your excellent coverage (Thanks, you're welcome - Ed); Santa Pod track crew for such a great job so well done; Santa Pod management and all others involved in the football match which we won; and last but not least all our business partners, sponsors, supporters and fans. Without you we would not be here.

King crowned an eighth time.
1st October: The Gulf Oil Dragracing – Grand Prix Originals Top Fuel Bike team continued their amazing win record in the FIM European Championship when rider Ian King clinched his eighth European Championship, and the team's third in succession, at his home track of Santa Pod Raceway.

The team travelled to the last round in the prestigious Championship with the knowledge that although it was mathematically possible for their great rivals and good friends Rikard Gustafsson of Sweden and Filippos Papafilippou of Greece to push them into third position that it would take a truly superhuman effort and an unnatural set of circumstances for them to lose their Championship lead.


The European Finals weekend started brightly with great weather, a huge crowd with the stands and banking packed. The team got off to a great start with an off the trailer 6.1038 second run to put Ian a significant distance ahead of the rest of the field and in the number one qualifying position which remained intact into the second day of qualifying where he ran an even quicker 6.0619 to consolidate top spot into race day. Expectations were high amongst fans and supporters that the team would repeat their five-second performances on the well prepared track.

However, the team suffered a number of uncharacteristic issues for the remainder of qualifying, and a drop in oil pressure in the first round match-up with eventual finalist Otto Knebl ended in a fiery blaze after the bike broke two conrods which exited through the engine block resulting in an oil and fuel fed blaze and a series of nasty electric shocks through the handlebars as the fire burnt through the high energy ignition system.


Notwithstanding the premature end to the race for the team their number one qualifying position had earnt them an unassailable Championship points lead and the disappointment of the first round loss was quickly forgotten as the team celebrated their continued Championship success. At the Gala Presentation team rider Ian King said "I am honoured to have had the privilege of riding the awesome Gulf Oil Dragracing machine once again this year. This has been a year of superlatives, winning the first event of the year in the US Championship, leading both the US and European Championships at the same time, running our quickest ever time of 5.8 seconds, t aking the final position in the prestigious MTC Top Fuel Five Second Club and now to win our eighth European Championship title is testament to our fantastic race team of Michael Beaumont, Marius van der Zijden, Martin Brookman, Nick Pepper and Debbie King, and the direct support of Gulf Oil International and Grand Prix Originals. Despite the set up problems we suffered this weekend the machine has been unbelievably reliable, the quality of the world leading parts supplied by our fantastic team of product support and the help of our service supporters has been immense. A special mention must go to John and Dea Morgan, our primary US race partners along with Mike and Sandy Marsh who made our US trip such a success and Ivan Sansom and Rose Hughes who are not only great photojournalists but also good friends and invaluable sponsors.

"Finally I must thank my wonderful family of Debbie, Georgina and Alexandra who have sacrificed so much to support my race endeavours through thick and thin, my awesome friends and fans across the world who provide so much help and positive energy and my fellow racers who make this Championship the greatest in the World – I thank you all so much!"

You can see the team run low qualifier and quickest time of the event on the video of qualifying coverage at around 3h 52m by clicking here, and you can see the team suffer their first round woes on this video at around 3h 12m by clicking here.

For more information about Gulf Oil Drag Racing visit www.gulfoildragracing.com.

The Gulf Oil – GPO Dragracing team uses and endorses exclusively Gulf Oil greases and lubricants in their history making machine. The team is extremely proud to be supported by many leaders in their chosen markets in winning the 2014 European Championship:

APE - The world's most innovative manufacturer of aftermarket parts for drag bikes
Action Cameras - Europe's leading source for action sports cameras
Blackcat Motorsports - The leading V Rod Harley race team
Cometic Gaskets - The premier manufacturer of racing gaskets
Gates - The world's most trusted name in drive belts, hoses and hydraulics
Goodridge - The original and the best in fluid transfer systems
Grand Prix Originals - The brand for drive and lifestyle, past and present
Graphite Additive Manufacturing - A leader in 3D printed technologies and rapid prototyping
Gulf Oil International - The world's most iconic brand in automotive fuels and lubricants
Hotrod Hangar– Home of the world renowned custom artist Knud Tiroch
Hyperpro - The leading producer of progressive suspension products for motor bikes
JE Pistons - The world's premier manufacturer of high performance forged pistons
John and Dea Morgan Racing - The creators of the world's most advanced New Age Funny Bike
Kibblewhite Precision Machining, Inc -The highest quality valve train components on the market
King Racing - The most successful Top Fuel Bike team in European drag racing history
Mickey Thompson Tyres - Simply the best drag race tyres in the world
MRE - Leaders in trackside support for drag race components and air shifting systems
MTC Engineering - Manufacturer of clutches for the fastest motorcycles in the world
NitroShutter - Europe's leading drag racing photo-journalists
NCT Engineering - Manufacturer of the world's leading non contact torque sensors for motorsport
NGK Spark Plugs UK - The world's number one spark plug manufacturer
Pär Willen - Master webmeister and proprietor of HarleyDrags.com
Portable Shade - The best custom branded collapsible canopies available
Pro Alloy Motorsport - UK's leader in fabrication of alloy racing tanks, intercoolers and radiators
Puma Engineering - Manufacturers of the world's most powerful motorcycle engines
RSG Customize - The UK's most creative website designers and vinyl artists
Supertough - Custom cases and covers for the Film, TV, Music and Motorsports Industries
Spies Hecker - The world's leading supplier of paint for car, commercial and industrial finishing
Van Es mobility - The leading manufacturer of telematic products for management of moving objects
Vanson Leathers - The most iconic brand in motorsport leather goods
Web Camshafts Inc - Simply the company for Top Fuel Bike camshafts
Worldwide Bearings - The world's leading supplier of ceramic bearings for racing
Zodiac - Europe's largest supplier of performance and aftermarket HD parts


Earlier news