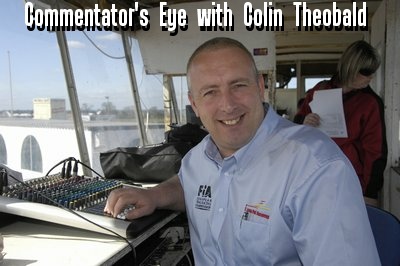 As told to

Sunday 15th February 2014: A pocketful of poesy.
Like so many others I had a fantastic time at the SPRC awards dinner last Saturday and was extremely pleased and honoured to be the host mc once again. Apologies to anyone that I picked on in my opening speech, but if you go and breakout or red light or knock your self out during eliminations or in the showers then I'm duty bound to elaborate:
The season opened with the Big Bang event,
The show goers in campers, racers in their tents
as all of their budget being spent on their machines
Be it two wheels or four, hopefully improvements will be seen.

In the Juniors it was Shannon Kiddell who took the event win
But on the bikes however breakouts were the cardinal sin
Messers Walker and Hope went a little too quick
Giving wins to Mechaell & Sawatzki, that will do the trick.

Easter up next, the first event for so many
Would the off-season upgrades be worth every penny
Now I should know all about this as 'Bruce' is on show
But the question everyone asks is 'How quick will he go'

Alas not to be as the weather got in the way
Qualifiying all done but no full eliminations day
Just one round for many early in the morning
Then back to the pits to shelter under the awnings

Good to see the jets racing each other side by side
Now the jet pilots have no-where to hide

Onto May and the European Championships round one
But an accident in the pits meant we were missing our English son
As Chris Andrews fell off the wagon whilst struggling with his erection
Yes those transporters and awnings have to look perfection

The weather had the final word at this event once again
This is becoming rather tiresonme and a really annoying pain

Summer nationals up next for our intrepid racers
Would the summer sun finally come out and grace us
It looked good for a while as the teams hit the track
Take Richard Webb in the Beetle, what number would he crack

An 8.14 was his new record number
For a door slammer Beetle that had him doing the Rumba*
We did get a round in for some classes as well
Joe Kellett eliminated from a perfect run, Saskia Jell
Kev & Rick set new personal bests in the very quick Pro Mods
With I feel more to come from these very able bods

Team Extreme showed everyone that they had the 'X Factor'
And the track crew worked tirelessly with their shiney new tractor
Colin Millar below 7.6 in the Flyin' Fyfer at last
Now Cliff Griffin will have to make a much quicker pass
Dragstalgia for me was the event of the year
Rat Trap and Pure Hell making everyone cheer
Nick davis in Havoc had the race of his life
Making it all worth while, the trouble and strife

The weather was fantastic, so were the crowds
Lets have plenty more like this without any clouds
Willys Wars, Stock, Super Stock, Outlaw Anglia and more
You won't see a better event than this thats for sure

Bug Jam, then the Mopars saw more classes than before
With Pro Mod and Top Sportsman coming to the fore
Dave Townsend took the win in this hugely popular class
Stu Williams runner-up but later would be top brass

Andy Robinson took the Pro Mod win and all of the glory
But Andy Wright catching fire ended up being top story
Needless to say that he emerged basically unhurt
But the car kissed the wall, more work for Andy and Bert

To Germany they went, could the track take the power
They had prepared for ages, but not in the showers
Jon Giles paid them a visit and slipped on the floor
And knocked himself out, woke up to Germans x 4

And that wasn't the end of our good friends story
Lets just say his motorway services visit didn't end in glory

The European Finals, what would we see here
One of the best showcases for Drag Racing for many a year
With personal bests for many that gave us many cheers
But not without breakages which reduced some teams to tears

Thomas Lindström ended up with the save of the year
He returned to the pits for a celebratory beer
We all know what the pro's did time and again
But what of you sportsmen, time to raise the game

Joe Kellett won a squeaker from a rapid Aaron Fensome
These junior drivers will be a force for many years to come
Karen Stevens in Super Street so nearly took the win
But 0.0016 too quick turned her result into a sin

Dave Catton in Super-Pro took the win from number 32
Just goes to show you can win from the back of the queue
Messers McCann, Pateman, Morton, Williams and Lees
All took class wins and the shiney trophies

The Chaos Brothers with Robin took the event win in Comp
The black altered going quicker & quicker with every romp
The National Finls then, the last round for the cars
Who would be runner-up, who would be the stars
It nearly didn't happen as Carla's tow truck broke
But along came Simon Gough to the rescue, such a top bloke

So the Heaven and Hell Camaro made it to the track
And remained unbeaten to add a trophy to the rack
7.0458 was the number from Ven
Setting the quickest time in Super Street Bike once again
Too quick for the record though so again you must try
But not far away from a 6 on the scoreboards mounted high

Great to see Scott Collier setting out his stall
The Young offender certainly showing us one and all
7.30 from Steve in the gorgeous silver Bentley
No more holding back then, no more treating it gently

Extreme Performance Bike weekend, the last championship round
Final chance to secure a win on our very famous ground
Blade Dummer was victorious on the smallest of two wheels
Wins for Davies, Smiley and Pratt helped championship wins

Stu Crane, Pete Field and Chris Mott also took the win
What a championship season it has certainly been

Thanks to Nitro FM, Julian, Nikki, Rob and Oz
And the Santa Pod crew and of course Keith the boss

So there you have it what an incredible year
Now let's fill our glasses and get ready to cheer
We've had many races that have made us say 'Oh My God'
But for me, Fast Fil & Steve Woollatt at our home, Santa Pod.

*Well, you think of something that rhymes!!

Huge congratulations to all of the Perpetual Award winners, all richly deserved.
I couldn't mention everyone during the evening but special thanks to the Podington Peas for their support of all of the racers and teams, and for their hospitality throughout the season and especially Kerry Jeyes who is my merchandising manager for Bruce T-shirts. To the timing crew and race control who keep Darryl and myself completely up to date, to SPRC for organising a great evening especially Yvonne Tramm and Ian Marshall, did you realise that they had to hire a van just to get all of the trophies to the dinner? Finally to my co-commentators throughout the year Tog, Brynn, Luke, Matt and of course Darryl Bradford, who I will be sharing the airwaves of the Santa Pod PA with for our seventh season together this year. Easter isn't far away, make sure you give us plenty to talk about once again....
Sunday 5th October 2014: Time to head for the workshop.
Right then, season over for the cars and just one weekend left for the bikes, so it is time to head into the world of gas heaters, woolly hats and thermals (he says as it is early October and still twenty two degrees, but it will change soon), yes, it's shed / garage / workshop time and time to prepare our machines for next season. I know it is ages away but it is plenty of time to service and upgrade, perhaps even rebuild. Five months of preparation, a pre-season test and Easter here we come, no problem.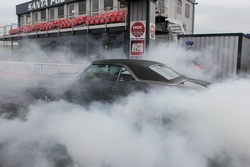 So why each year is it a mad rush in the last two weeks to get ready, I never understood why until this year. Watching from the sidelines is one thing, being part of it is another. My Camaro went into the workshops this time last year for a little respray, little did I know then that it would turn into a six-month journey of wonderment. Why don't we do this bit as that bit is already out, and whilst we are doing that bit it would make sense to change the other bit as well, and paint all of that at the same time. The end result you all know was immensely worth it but what it did show me is what it is like to prepare a car for the following season, and some of the decisions that have to be made along the way.
I have been incredibly fortunate to have fairly unlimited access to the Williams Brothers Racing and OCS Paint workshops to watch and learn from Dan and Nic Williams along with their dad Keith, who himself has been in the hot rod and custom car scene since leaving school and knows his stuff. Granted that their workshops help them earn a living but it is basically the same everywhere, be it a commercial business or the garage at home. Just when you think everything is sorted something crops up. Forgot to order a certain important part, paintwork that needs doing, perhaps some welding or even major engine work which all takes time leading up to the racing season. Then late in the day you realise that you might need specialist help and turn to one of the raceshops, only to find out that you were not the only one who has seen the light and the queue forms. Then the same thing happens to another racer and the panic sets in.
So what are the plans for Bruce, my Camaro, before Easter? Well, I have already booked the car in at Williams Bros Racing in January for a routine service, lowering the front end a little bit, new front shocks, fix the posi in the rear axle, tweaks to the exhaust, interior light not working and a couple of other minor jobs. Nothing drastic so I know I will be ready. I said that last year and ended up doing loads more than intended, so don't be surprised to see me with a fibreglass front end, full cage and a pair of mahoosive turbos installed and step up to Street Eliminator. If I do you have every right to tell my wife Clare. Mind you, it is easier to apologise afterwards than ask permission in the first place...

Tuesday 30th July 2013: I hold you all responsible.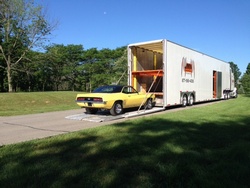 Well, it is nearly the end of July, where is the year going. Easter took ages to arrive and now it is almost August, but what a year it has been so far. Great racing and dare I say it, good weather so far (OK, Summer Nationals Sunday spoilt the good run) and some fantastic Personal Bests from quite a few racers already. Take Dave Holland for example, 206 mph and a sub 7.2 record in Super Street Bike at the Main Event, yet something tells me we have not seen the best from this class yet, Will we see a sub 7.10 at the European Finals now that the track is 'rubbered in'… Frosty is going great guns with the world record holding Red Victor 3, now below 6.5 seconds with a street legal car and talking of street legal, how about Brian Payne in Street Eliminator, the record now set at 7.47, all set at the newly re-surfaced Santa Pod Raceway.
Dragstalgia at last had a perfectly dry event, albeit a rather hot weekend. This is now turning into a must attend event if it hasn't been already. Six Nostalgia Funny Cars, massive fields in the Wild Bunch, Supercharged Outlaws and The Gasser Circus and lots of lovely contenders in the Best Back Up Girl category and no Steve Hudson in sight, shame really as I thought he would try and get the title back... Outlaw Anglia provided some of the more wild moments of the weekend including Phil Middleton having his throttle stuck wide open half way down the shutdown area having already gone through the traps at 150 mph, great driving and a rather neat handbrake turn before going into the fields resulted in a best driving award for Ginner, not that he and the car weren't cool already. Jed Guy had us all wondering how he managed to get the Pop back down to earth after a very wild ride, must have used quite a few of the nine lives on that run.
The Cacklefest was great, fire burnouts awesome but highlight of the day was interviewing Top Fuel Bike rider Steve Carey just after the Cacklefest. Steve took a nasty tumble earlier in the day and although we had word that he was basically OK, it was great to be able to chat to Steve live on the track and the ovation that the crowd gave him was richly deserved and meant a lot to Steve. He was obviously gutted that the bike was severely damaged but all he was worried about was damaging the track and halting the proceedings. What a true racer and a top bloke as well.
You all know that I took part in the Dial-In Day in April. Well, how do I put this? I have been a massive fan of drag racing for over thirty years now and have always wanted a muscle car. Life took over, you know, marriage, mortgage, children etc (and very happy with them all by the way..) but being in the commentary box at Santa Pod and having this extended family which encompasses all of you racers and fans really ignited the fire to try and save up to realise my dream. Taking part in the Dial-In Day was the final straw as if Nic Williams hadn't already sealed my fate when he appeared with his beautiful '69 Camaro back in November last year. The search was on to try and find a car within budget and a two-year plan was hatched, as I really wanted to have a car before turning fifty. Having a very understanding and wonderful wife helps (thanks Babes) and a loan secured, the dream is about to become reality as my '69 Camaro is on its way from the US of A and should hopefully be here in time for the European Finals.
No, I'm not racing it, mind you it is an SS which, I now know, stands for Slippery Slope or Severely Skint... I hold you all responsible for this.
Thursday 18th April 2013: I'm now a drag racer.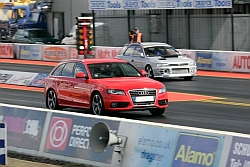 Well, its all been happening here; at last the season has started with the Winter Nationals, I mean the Festival of Power at Santa Pod Raceway over the Easter period, and what a cold one it was. I am amazed that the riders and drivers managed to find some settings that worked, resulting in a few personal bests. Mind you, the stunning re-surfaced dragstrip made a huge difference to so many racers, just imagine how quick the times will be at the Main Event when the racing surface will be 'rubbered in', who knows, we may well see some records being re-set, watch this space and don't miss the event, should be a barnstormer.
So why am I now a drag racer? Well, after many years being a spectator then commentator, I have finally driven down the famous ¼ mile at Santa Pod, and what a great experience. The event was the beginners' dial-in day held on Saturday 6th April, organised by James Forster with a total of 23 beginners taking to the strip including Chris and Rob Creswell, yep, two more Creswells to look out for as Dad is none other than multi class winner Pete Creswell of Super Gas and Super Comp fame. Also present were Kirstie Tramm from Eurodragster.com and Nikki Skinner representing Nitro FM.
First up was a classroom session with Santa Pod chief starter Ian Marshall, along with Paul Marston and Mick Howling from Paul Marston Racing. Also on hand to help us was current Sportsman ET champion Craig Wright. The emphasis of this classroom session was consistency with one of the first questions being asked was 'who here has manual transmission?' Yep, that's me, and a few others...this apparently puts me at a disadvantage due to manually changing gear at the same time and revs on each run, it's much easier to bracket race an auto. Oh dear, but hey, lets see shall we? We then drove around the pit area to warm our cars up ready for qualifying. Into the pairing lanes we go, and to say I was excited was an understatement. My heart rate had shot up as I awaited my first trip on the dragstrip. Hang on, dial in, what on earth do I think my car will run? After many discussions with my fellow beginners, most of whom did not have a clue what their car would run I opted for a 17.20 dial in for my Audi 2.0 TDi Avant. To the line I went and now my moment had finally arrived. The tree counted us down then GO...off I headed to the top end as quickly as possible. Result, 16.69 breakout, erm, misjudged the performance of my car a bit there so for my next run a dial-in of 16.50 was chosen, but another breakout run, this time a 16.41. Hmmmmm, two breakouts, so for my final shot I chose a 16.30, surely I cannot breakout again, which I didn't as a 16.55 was my time. Wish I had an automatic now.
So here we go then, my first ever actual race, and my opponent was Iain Phillips, a regular at the RWYB events with his Subaru Impreza. I dialled in a 16.45, Iain with a 15 something which meant I had the head start. I honestly thought my heart was going to burst out of my chest as I approached the pre-stage line. Must cut a good light, must cut a good light was all I was thinking. First amber, second amber, third amber, go, I'm not waiting for the green as having talked to some of the racers they all said go as the third amber comes on, this I did and thank god no red light so at least that worked.
This is great fun, flooring your car and just going flat out without having to worry about speed cameras or speed limits. As I raced up the strip I was looking in my rear view mirror and Iain didn't seem to be catching me, so I eased off at the top end as I didn't want to break out. The win light came on in my lane and YES, I had won my first ever race with a time of 16.66 on a 16.45 dial-in. Back to the pairing lanes we headed and a post race chin-wag with Iain, who revealed that he had missed a gearshift.
Round 2 and a very tasty Ford Mustang, driven by Matthew Moxon, was my next car to try and beat. I decided to stick with the 16.45 dial-in, a 0.11 reaction time and I felt like it was a good run, but as Matt's Mustang was a strong 13 second car and it closed in at a rapid pace, but I felt that I had him so eased off once again, but misjudged it and Matt went by just before the line. I must admit that there were some choice words shouted inside the car in the shut-down area, but I would imagine that I'm not the first to do this. Having studied the times I broke out anyway, running a 16.32 and don't forget I lifted early as well, so frustrating but immensely enjoyable. So that was me done for the first eliminator, out in round 2. Matt went all the way to the final but lost out to Richard Whelan, more on Richard later.
Back into the classroom we went, with more superb tips and very wise words indeed from our mentors, then back out onto the strip for three more qualifying runs. Now I'm really trying to be consistent, looking at the rev counter and changing gear at the same point on each run, and at the same time trying to get good reaction times, which is more difficult than I thought, big respect to all racers here, I now know what it is like. Dial in set for 16.25, first run 16.33, not bad, second run 16.28, well happy, only 3/100ths off dial-in, 16.11 breakout in the third. On to eliminations, and first up I was against a very consistent Jeep 4 x 4 driven by Mike Oates. It is one thing being chased, totally different chasing another racer down as I had to wait what seemed like an eternity as Mike set off two seconds before me, not only that, but I was a bit late off the line, but made it through with a 16.41 early shut-off as Mike had his own consistency issues. Round 2 next and another Mustang, this one driven by Alan Medley. This was so close at the top end but I made it through with a decent light and a 16.32 on a 16.15 dial. Round 3 then and Evan Green with his very rapid Renault Clio 182 Cup. Big dial-in difference here as I had roughly three seconds head start. I must admit that the adrenalin was starting to get to me as my reaction times were slipping, a 0.280 was not good enough but I kept on pushing the car to the finish gantry, but no sign of the Clio at all so I eased off to a 16.49 win. I'm now in the semi-final, and YESSSS, a bye run into the final. A chance to try and pull a great light, well, a 0.16 wasn't too bad, but the time wasn't so good. The big one then, the final and you read the name earlier, Richard Whelan made it to two finals in a row and he was going to be tough to beat. I seemed to be slowing a bit, so a 16.25 dial-in was selected, Richard was in the 11's so I had almost 5 seconds in hand before Richard left the line. Wow, a 0.05 light from me, my best of the day and the run was great as well, a 16.31…..but curses, Richard was too good, similar light but less than 1/100 off his dial-in secured him the win.
Just one qualifying run for our third eliminator, and I decided to stick with the 16.25, and proceeded to break out with a 16.22. This set up a round one match-up with Natalie Laugher, which led to Deborah and Dusty (Mum & Dad) trying to modify my tyre pressures and tell me that the Christmas tree was faulty and that I should go on the first amber amongst other putting off tactics, which was great fun. Anyway the race was mine all the way as Natalie dropped the ball off the line in her MG, I had caught her by half track and just feathered the throttle to the finish. Round two, and revenge was possible here as I faced Matt Moxon again. This time I pulled a great light and was storming the run and boy he was closing fast. I wasn't going to make the same mistake twice, I had dialled in a 16.20 so I knew I wasn't going to break out as I had a slight amount of wheelspin as I hit second gear, so no way was I lifting at the finish line and see him go sailing by again. YES, got him, beat him to the line, well happy, but where is the win light? ARGHhhhhhh, I broke out, my quickest run of the day at 16.06, Matt broke out as well, but by a smaller amount but what a great race.
What a great day it was. I ended up with 16 runs on the strip, had brilliant tuition from our superb teachers, made lots of new friends and we all thoroughly enjoyed the day. Massive thanks to Ian Marshall who looked like he was enjoying himself all day and made us all feel incredibly welcome, Steve Horn in the tower running the time-keeping, Craig Wright, Mick Howling and Paul Marston for their expert guidance, the medical team that were on stand-by all day and finally to James Forster who I hold fully responsible for getting me even more hooked on our fabulous sport. I highly recommend, no, I insist that you all try this for yourselves. Get down to one of the Run What You Brung events and experience the quarter mile for yourself and I guarantee that you will enjoy it immensely.
I now want more power, I want to go quicker, must make a phone call...Hi, Is that Paul Marston, I'm interested in the raceschool...and a letter, must write a letter. "Dear Karsten and Per Andersen. About your plans for your Top Fuel car this year..."
Saturday 23rd February 2013: It's my turn.
At last, the evenings are getting lighter, the mornings are getting colder, yep, must be February then. Sorry it has been a while since my last blog, but with the new season approaching its time to get the brain into gear and warm up the vocal chords ready for Easter, which as I type this is just over five weeks away. I have been kept busy however, with voicing over various DVD releases for Quarter Mile High, many thanks to David and Helen for allowing me to do these and make sure you get your copies soon, this will set you up nicely ready for when racing starts once again.
January was the time for our annual visit to the Autosport show at the NEC in Birmingham. Santa Pod had a smaller stand this year but in the main show, so a lot more footfall over four days and it is great to catch up with many racers that visit the show. We had the Santa Pod Top Fuel display car on the stand along with the Alamo Junior dragster looked after by Paige and Belle Wheeler who, along with Andy and the team were fielding many questions on their car and the sport in general. The 'Pod staff were busy all of the time handing out flyers and looking for possible sponsorship partners which is so good to see such a pro-active team of people.
It was my turn to co-host the APIRA / SPRC awards dinner this year, which I thoroughly enjoyed and managed to get through the whole evening without a hitch, hopefully not that you would have noticed anyway. Big congratulations to all of the championship winners and runners up and of course to the perpetual awards winners. I was seated at a table which needed scaffolding to keep it up due to the number of awards and trophies collected by Mark Todd, Jon Webster, Andy 'Fred' Hone and Paul Wright.
So, why is it "My turn" then. Well, a week before the Festival of Power, yours truly is taking to the quarter mile for the first time ever. Yep, I'm finally going to drive / race down the strip at the beginners' Dial-In Day on Saturday 23rd March. Now this should be entertaining. Forget about breaking records as I am trying this in my diesel Audi, but it will be the reaction times that will be interesting. It's one thing commentating and saying that racers are asleep on the line, well it is time to give it a go and see just how good or bad I am. You never know, I might be taking the Sleeping Beauty award back from Roy Walker if it doesn't go to plan. I have had various tips from racers as to how to approach this so let's just see what happens. If you have always wanted to give it a go and have never thought it was possible, why not come and give it a go, you never know, you might end up with me in the opposite lane. Get in touch with James Forster at Santa Pod and tell him that I sent you.
My final words this month are for a very special lady who will forever be remembered by every drag racer that has raced at Santa Pod. Paula Marshall left us in January and will be missed by us all. The drag racing family is made up of a wide and diverse bunch of people, but when a family member leave us it hurts. Paula was like our second mum, keeping the naughty boys and girls under control and sometimes having to send one or two to the naughty corner. She was always fair and worked tirelessly with her husband Ian behind the scenes for the Santa Pod Racers Club and lets not forget that she was also a racer, damn good one as well. Her knowledge of the sport was second to none and her commitment was never doubted. I managed to say a few words at the recent awards event, which I must admit I did find a bit difficult, but we will really miss you Paula, and you will always be in out thoughts. To Ian and Holley we send our love and strength, and rest assured, the race entries and the pairing lanes in heaven are much more organised now.
Tuesday 18th September 2012: A week in drag.
I don't know about you, but that was probably one of the best weeks I have ever had, a petrol head's dream if you like. It all started for me on the Sunday prior to the European Finals at Santa Pod. Luckily for me I only live half an hour away from 'The Pod' so easy to get there when the track is in action and I can get a exit pass from my dear wife from doing the extensively…shortened list of jobs around the house which I had completed the weekend before, major brownie points already scored so testing here I come. Good to see a number of racers taking advantage of the good weather conditions, hopefully the weather will be good for the whole week.
Monday was one of those days that in a way I really didn't want to come. I know I will have a much tidier house now, no shoes left lying around, no left-over washing up to do, but to be honest I will miss my little girl. Yep, my Daughter Gemma has left home and has gone to university, so the bank of Dad will still be forcefully opened for business from time to time but the difference now is that I will not see what she spends her money on. The move went well, great house, as she did not get into halls and really nice housemates. She has been there nearly two weeks now, so far so good…
Tuesday back at work then Podtime again on Wednesday for more testing and to build the radio controlled model car track. Another great day, weather still looking good and according to most weather forecasts we would be in for some fine settled conditions, that would be brilliant if it were to be true. The day before any event is always a good one for me, as this is the only time I get to catch up with all of the racers and teams, as I am not in the tower all day. Best place to catch everyone is in the scruitineering queue, as everyone has to go through here to be able to race. I learn more here than anywhere else as I get a chance to have a really good look at the cars and get a real feel as to what the racers try to do with their machines. Everyone was really upbeat due to the weather forecast, the whole vibe was excellent. I also had the chance to show a complete first timer a Top Fuel burnout and launch from trackside, he is still shaking now…..
Like many Podheads, the night before any meeting is usually a sleepless one, I still get really excited and was wide awake at 4.30am having gone to bed way past midnight. Daylight eventually revealed a cloudless sky, everyone's prayers were answered. Bang on 9am we started the 4 days of action with Pro ET, and no-one beats Rick Denny to the head of the pairing lanes for round 1. A terrific day's action followed with some cracking runs from the sportsman classes. Moment of the Day award went to Richard Billings, now running 7.5's and 200mph plus in Street Eliminator, he was completely surprised with his bottle of Champagne. A now customary Bar-b-que raid followed, many thanks to Simon and Sharron Gough, those burgers and steaks are delicious, might have to visit you again over the weekend…
Well, the Sportsman racers were going superbly, how about the Pros. Day 2 again started with cloudless skies and again smiling faces everywhere. 2 complete cycles of qualifying for everyone, and we were finished by 6pm, that's 2 days in a row. The campsite was getting more and more full by the hour, such a great sight indeed, everyone knew that this event was going to be one to be remembered for a long time. Superb runs again from so many riders and drivers.
Saturday, day 3 and I must admit this was probably one of my best days ever at Santa Pod. Sunny and warm again with no prospect of any of the wet stuff now until the following week. Everyone hopes for weather like this, especially after the whole season has been beset with rain on at least one day per event, sometimes more. Great crowd and we were in for some treats today. We did have some down time in the tower, but more of that later…Darryl was once again on the start line, myself in the tower, which I think, works really well. We both had turns at entertaining the crowd, Darryl with the T-shirt cannon and again manages to hit the only spectator on the banking not watching the incoming projectiles, then qualifying round one for the Mexican Wave. Thanks to everyone that took part in this, from the tower this looked fantastic and a great way to pass the odd few minutes. The 'wave' started at the top end of the banking, all the way down to the start line, through bank side v.i.p., tower and pit-side v.i.p., then through the grandstand finishing at mid-track v.i.p. The first run was just a checkout pass with a time of 35 seconds. Next were 21, then 17 then a superb 12-second elapsed time was recorded. Could we beat 10 seconds? The next and final wave recorded a 10.6 with everyone joining in, including crews and racers by the start line and later I found out that teams including Rune Fields were on top of race transporters having fun as well. I'm sure we can go sub 10 seconds, maybe in round 2.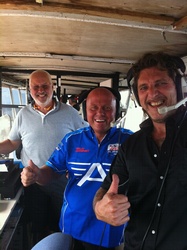 Onto the qualifying and despite all of the incredible action, Darryl and I still had voices. Having various class commentators who come up to the tower and add their knowledge to the proceedings helps this. Bjorn and Pippi made the trip from Sweden and it is great to have them with us. Bjorn with his passion for anything Corvette, Pippi with his now famous 'moose bumps', a stronger version of goose bumps according to Pippi, especially when Peter Svensson ran 5.72 in Top Fuel bike. Bike commentary will never be the same again. Splinter and Matthew joined us for Street Eliminator, and what a show from these guys this weekend with 7 cars in the 7 second bracket, the rest running 8's, this was awesome indeed and so many new personal bests. Great to see Tim Claxton pay us a visit for Top Methanol especially to see fellow racer Krister Johansson in his last outing, Tim raced Krister way back in 1979 in the final round at the then titled World Series event. A day full of highlights topped off with Top Fuel and Nitro Funny Car. Having former Champion Pelle Lindelow and outgoing double Champion Urs Ebacher in the commentary box was incredible, this made my year. Just when we thought it couldn't get any better, Thomas Nataas joined in as well having just had his run. I know I am just one of the commentary team at Santa Pod, but I am a real race fan and to have these stars of European Drag Racing joining me was a great moment, thank you so much guys, you helped make the event even more memorable.

Once again we finished on time which allowed me to go on an extensive pit tour which lasted for hours. Once again many thanks to Simon and Sharron Gough for keeping me fed and to their sponsor Toomey Chevrolet for all of the goodies which made their way into the crown on Sunday. Great to once again catch up with so many racers and teams, I just wish I had time to visit everyone. The people I did see however gave me some brilliant information and an insight into their plans for the following season. I'd love to tell you all but I'm sworn to secrecy.

Sunday dawned bright and cloudless once again and first on the agenda were the number one qualifiers presentation. This is something I really enjoy as Darryl and I have a chance to go down to the start line. Darryl is the top man for the job here as he knows all of the racers so well through his TV work and it is great for me to be able to introduce the rides and drivers. A cracking day of racing followed, especially the Top Fuel semi-finals and great to see a field of 4 Nitro Funny Cars. Great burndown between Andy Wright and Wayne Nicholson in Pro Mod, Ian Marshall even put the start button down for a moment. The massive crowd really got into the feel of the event and managed a stunning 8.1 second E.T. with the day's best Mexican Wave time. I won't go into every class as space is running out, but needless to say it was a classic. Just when you thought it was all over we had another treat as all of the pro class winners came back down the return to be introduced to the crowd and to be interviewed. This was a great idea and must be continued at future events. The trophy presentations followed to one of the biggest gatherings of teams, racers and fans that I have seen for these awards and sure enough the proceedings were very lively. Jimmy Alund and Thomas Lindstrom both came armed with bottles of bubbly to spray from the podium at the crowd and each other, not to be outdone though were the Top Methanol finalists. Somehow we knew this would be memorable as Monty and Chris collected their trophies, along with the whole island of Malta, a very popular winner and runner-up.

The FIA/UEM awards banquet followed and once again it was an honour to co-host the awards with Darryl, along with Asa and Aila from Speedgroup and of course Keith Bartlett. A superb evening with everyone still smiling and although many legs were weak due to tiredness or alcohol we all had a great time and a perfect way to end what was 4 days of top class racing.

So, back to the real world now. The event is a memory now but we are all still talking about it. I'll finish of with 2 small snippets. Firstly the 'Have a drink on me' award goes to Rick Johnson who booked in, turned up with the racecar, parked up in his pit area then could not unload the racecar due to hydraulics failure. Despite all efforts they could not be fixed so a weekend on the banking followed for the team. Finally I did mention earlier that we had some downtime in the tower on Saturday, allow me to explain. When I say downtime I meant that literally as it was none other than Eurodragster.com's very own Tog who took a tumble in the tower directly behind Darryl. Initial concern was replaced with laughter as the Togmeister had a fit of giggles and despite his best efforts he remained horizontal until his composure was restored. This was all happening whilst we were live on the microphones. Classic moment and a bottle of bubbly coming your way this weekend.

It's the National Finals next, good luck to everyone competing, lets hope we have another great event.

Friday 27th July 2012: I love Dragstalgia.

Wow, what a weekend that was, I just love Dragstalgia. This really is becoming a must see event. So many great cars and bikes, and let's not forget the riders and drivers that were piloting these fantastic machines. There were so many highlights from the two days of action, yes I know it rained on the Saturday, but as per last year it cleared up and by late afternoon the track activities were under way to the relief of the racers and crowd that had been waiting all day. Not so much of a problem at this event, as this gave everyone a great chance to meet up with the teams and take a closer look at the machinery assembled. Wild Bunch, Outlaw Anglia, Super Stocks, Gasser Circus Outlaw Street and the NSA all got a round of qualifying in, Run What You Brung also, but with a difference… yep, had to be pre-1980.

Then the evening entertainment kicks in and for many what they had been waiting for all year. The cacklefest was erm… loud and this year I remembered to keep my radio mic open so that everyone at home watching via the web could actually hear what was going on, good wasn't it… great to see the first public fire-up of the Allard Dragster, sounded superb and full credit must be given to the ACAG who have painstakingly worked tirelessly on this beautiful car to restore it to its current condition. Then we moved onto the fire burnouts. For those of you that were there, these were spectacular to say the least, and thanks to Eurodragster.com and doyousee.me we had an extra webcam so that you could see the action. Great idea and incredibly well received on all accounts.

First to barbecue himself was Dave Gibbons with the Rough Diamond altered, thought once would have been enough but no; Dave likes the idea of setting himself and the car on fire and was first in the queue to do it again this year. Bob Hawkins was up next with the Time Traveller slingshot, yes, driver sits behind the engine, so straight in the oven at gas mark 9. All looked good, great flames licking the tyres and of course Bob in the heat, then opens the throttle to commence the burnout and the engine stutters. It was only a split second, but enough for Keith Crampton who was stood next to me with the Soultown Shaker slingshot dragster nearly had a heart attack… I think the fire crews were reaching for the extinguishers for a moment. Next up, John Everitt with the Alien Super Pro altered. Now we all know that John like to do looonnnngggg smokey burnouts but this was different, and apparently something he had wanted to do since he started racing over 40 years ago. Just rewind a second, good car prep from Bob Hawkins, parachute and anything else removed from the back of the car before the Fire Burnouts… Not so with John. Parachute still there, wheelie bar netting also, all there to be toasted to a crisp… erm, John… John…

Anyway, I was stood next to Maxine Everitt, John's wife, who shall we say was rather nervous… Ian Turbuville was there to calm her nerves (or wind them tighter…) so that when John appeared Maxine would be ok. Talk about fire, that was huge… and it seemed like an eternity before John hit the loud pedal and appeared from the inferno to complete his burnout with flames still dancing around the back of the car. Perhaps we are very complacent, but Maxine's reactions to seeing her husband on fire was a memory I will treasure forever, not only that, I filmed the whole episode on the ipad which the team now have a copy of…

We were due for a real treat as Adam Gleadow was up next, but a technical issue with a fuel line I believe prevented him performing what would have been an absolute cracker, never mind, there is always the Flame & Thunder event, bet he has booked his slot already…

Sunday was a brilliant day, Darryl and I both were loving the weekend and thanks to Darryl for the loan of the Hellraiser II T-shirt from Dave Mingay, yep, even your commentators were wearing T-shirts from the earlier days, I still cannot believe it fitted me, more to the fact that Darryl had one that I could get into as we are at the opposite ends of the height and size spectrum. Full on action all day long from all of the classes, scary moment from Richard Colby in the Outlaw Anglia, well recovered from an impossible angle. Still, one straight racecar and fifty shades of brown are still much better than hitting the wall…….

I could go on forever, but to put it simply Dragstalgia was an event that everyone enjoyed, make a note for your diary for 2013, whatever you might have booked for the same weekend, cancel it and come to Santa Pod for what will become the event of the year, if it isn't already.

Saturday 14th July 2012: Live from Dragstalgia.

July already, where has the year gone, or perhaps more importantly where has summer gone. Can someone please have a word, I think we have had enough rain now thanks.

It is Dragstalgia this weekend, as I type this in the tower here at Santa Pod, yep, it is a bit wet out there, but as the morning turns into afternoon the prospects are looking much better, with tomorrow looking pretty good. So many great cars and bikes here, definitely worth coming up to the 'Pod tomorrow if you are not here already.

It was the Summernationals a couple of weeks ago, and got to say it was brilliant. Darryl was flying solo over the weekend so this gave me a chance to be a spectator once again... with a difference. You could call it taking advantage of my position but hey, rude not to... Day started off by becoming an honorary Podington Pea, thanks to all of you on the banking, had a blast. You are all great and make life entertaining, and just as I type this a few of them appear on the startling to wave at the webcam, Tog normally charges a tenner each, but we will let you off this time.

Now I know it looks odd, but standing trackside taking photos and video with an iPad was a lot of fun and gave me some cracking images, as I don't get out much. Was certainly in the right place to get an awesome video of the wheelie of the year, Nic Williams in Pro ET had a 300' gem that has gone viral thanks to YouTube, even David Coleman from Quarter Mile High was impressed with my skills, more like luck I think.

The best moment for me though was my long awaited passenger ride in Mark Todd's GTO on the Street Eliminator cruise. This was organised way back in January at the Autosport Show and I was counting down the days to the trip. Did I enjoy it, hell yea... Awesome experience. You can take your Ferrari and Lamborghini, even your Bugatti, the only true sense of power on the public roads is a car from Street Eliminator. I was on holiday last week and spent a day in Monaco which included a drink outside Cafe de Paris, opposite the Monte Carlo casino. Some incredible super cars were there, and some rather ridiculous looking people (too much money, obligatory toy dog being carried and sugar daddy following behind...) but just imaging the faces and jaws dropping if the cruise went there. Just imagine Jeff Meads or Mark, Fatty infact anyone of them lighting up the tyres and giving everyone a blast of true power... would be epic and a great photograph. Many thanks to Mark, Paul and everyone within the Street Eliminator class for making me feel so welcome, next time Mark more boost please... and yes, I'll take you up on the offer of going down the quarter mile with you, I just need one of those stick-on-the-dashboard steering wheel things from Mothercare or similar so I can have a proper arm-out-of-the-window moment, I'll even paint it black so that no-one notices it... too much!!!!

I'll sign off for now, part 2 of this blog to follow shortly.

Thursday 5th April 2012: Are we nearly there yet?

Right then, so we have had what seems a lifetime of inactivity on the racing front but this weekend sees the season opener at Santa Pod Raceway, and the excitement levels are already at fever pitch. So much has been happening off the strip with new cars, new combinations, new drivers and some last minute updates, but who is going to hit the ground running and steal a march on the competition.

With so many classes it is difficult to know where to start, but as we start racing at a very early age, I'll kick off with Junior Dragster. As I live within half an hour of the Pod, I do go up to the test days and some of the run what ya brung events, always to be greeted with the sight of around ten or more juniors in the pairing lanes, with last weekend being no exception. Joe Kellett has a brand new car this season and has instantly settled into his new ride comfortably, running some very consistant reaction times. You will see the car in just plain white livery this weekend, then off to have his new colour scheme applied prior to the Big Bang in a few weeks time. Brad Jackson, Jacob Kopasz, John Pryzbyl Aaron Fensome and Paige Wheeler have all tested well, and great to see some new drivers appearing this year including Callum Bradshaw, who in his first weekend of testing managed to record some very good reaction times, watch out Dad, he will be after the Project Zed soon…..Top of the testing times went to young Belle Wheeler, her 0.0000 light last weekend was a cracker, we had to wait for the timing slip though for proof as the gantry scoreboards didn't show the magical numbers, well done Belle.Just to add a bit of spice to the mix, Ivana Van Den Berg will be racing the Junior Dragsters in her Junior Funny Car, now where have we seen Dragsters and Funny Cars race each other before……

The VW classes look very strong this year. Dean Clatworthy has re-sprayed the Burner beetle, looks very good in the pictures, and should be even better in the flesh. Luke Stevenson had the coolest Christmas present ever, seeing a Dragster wrapped up in proper Christmas paper was a great image. I'm looking forward to seeing what VW power plant he installs. Good to see so many VW's last weekend testing, had enough of them to run eliminations. Spencer Tram returns with the Pro Mod in disguise, think you might be a bit down on power…..

Sportsman ET is one of those classes where literally anything can happen, and usually does. Take Craig Wright for example. Took the Championship in his rookie year in a borrowed car from Matthew Seamarks, despite trying to run the car on Diesel, which rightly earnt him the 'Cock' award. He is back this year in his own car, a lime green and black Honda Civic, which is already been called Baby Bird by yours truly, just don't park it next to Graham Ellis or he might get in the wrong car. Steve, Sara and the Gecko Drag Racing team came up for a test with lots of additions under the bonnet, and a sensible set of rear wheels and tyres that fitted under the wheel arches, all looking good until the motor decided to eat itself….they will be back this weekend, having run the new power plant in on the dyno. Nigel Hale is back with the postcode on wheels, mind you, that BIG Chevy truck is no slouch, so don't let the size of it fool you. Could be a Hale-storm in sportsman this year as we have three of them entered for Easter.

Super Street normally sees a bundle of trophies heading towards planet Bristol, and if John Grant is involved a fair amount of either perfect light or perfect ET money as well.

Pro ET is probably the biggest class in British Drag Racing so it goes without saying that this is where you will find most of the news. Mike Lacey, the Pro ET Championship organiser capped what he described as his best year of racing last year ever with the Santa Pod Championship title, running incredibly close to his dial in times all season, mind you if he had listen to me at times he would have been even better….Good to catch up with Mike last weekend and to purchase my new 2012 Pro ET T-Shirt, only £10 and looks the business. You need to get yours over the Easter weekend before they sell out. Loads of colours to choose from. You will not be able to miss the Pro ET pits, they should all have flags with their cars and names on them, part of the sponsorship scheme from last year. Whilst you are there, get one of the 2012 calendars if they have any left. Mike ran in the mid 9's all year but the test session saw times in the 9.3's, then disaster as the gearbox cried enough. Thank goodness for the spirit of fellow racers as the 'box should all be back together in time for Easter, big thanks to John Sleath and Nic Williams. Talking of Nic and of course the other half of the Williams Brothers racing team Dan, these two will definitely be the golden boys of Pro ET this year, reasons to be revealed this weekend. Roy Walker is determined to a. Not sleep on the start line and b. Go much quicker this year. Well, half way there as the new power plant (which he was trying to keep secret then starts doing rolling burnouts) was sounding very strong and running 9.0's during testing (so no longer a secret then Roy). European Finals winner Rick Denny has treated himself to a new pair of slicks and not much else, and guaranteed he will be the first race car down the strip on Friday morning. Simon Gough was mainly testing himself on the tree, and yes, at last, I can say that I have finally worked on a dragster. OK, so it was only helping changing brushes on an electric motor but I'm sure my input was useful, well, I wasn't told to go away, so thank to Paul Brown and the Dunster House team for letting me help, mind you, Paul wasn't even there when I did my bit. Amanda Cox is another one who has invested in lots of new shiny bits under the bonnet and is determined to be running consistent 9's this year. Very nice wrap on the trailer, another masterpiece from Paul Foote. Billy Gane also tested, and seems to be on his numbers already with the Cobra. Haven't seen Bob Molden yet, but apparently he will push the car out of the garage this week in preparation for the event!!!!, a new to him mode of getting the car to the track has been his winter project, apparently one of those low floor mini-buses has been converted, look forward to seeing it as Bob is known for using some rather interesting items to solve problems, take the saucepan from last year to stop fuel spillage. Goodness knows what he has done with this project. Gordon Northway has a striking colour scheme on his 'Pulse Rate' Cavalier and is another driver hoping that the pre-season test puts him in good fettle for the season ahead.

Haven't seen many of the Super Pro runners, but a few have been seen testing. First up is Deborah Laugher, stepping up from Pro ET and if her runs last weekend were a taste of what is to come then watch out as she was running some very close numbers. No so 'Miss-guided' now then. Scott Hauser looks set for a good season with the stunning dragster built by his Dad, but when your Dad is none other than Geoff Hauser you know the car is going to be superb in every way. A new larger engine is planned at some point which should see the car run consistent mid 7's. Class Champion Jon Atkinson will be driving this weekend, then sharing the hot seat with son Tom throughout the year, both of them top draw racers. John Everitt should be back with the Alien altered having sustained major engine damage last year. Paula Aitkin ran a sweet 7.03 during testing; really hope to see Stan, Paula and the Rare Breed Mustang compete the whole season. Pete Walters has been very busy creating new colour schemes for lots of other racers, only right that he does something for himself, so a new helmet design and a few other surprises to be revealed this weekend. Nick Good and Dave Catton now have Lucas Oil sponsorship for the Beovax Computers backed team and should be a force to be reckoned with this year. Great to see that Paul Marston is running the PT Bruiser this year, great car and it has been too long without that car running more than 1 event per year, hope that Paul does the entire season with it. One driver and team that I really wish a change of luck to is Martyn Jones and Crunch with the Dragster. The team were beset with various issues last year and deserve a decent return on the time and money invested in the dragster.

Super Gas sees the return of Rick Johnson behind the wheel of the Sierra after what seems a lifetime away looking after Zak in Junior Dragster. Didn't take him long to blow the cobwebs away as a stout 9.95 was only a nats away from the class index of 9.90. Nice one Rick. You do see a few teams double enter in Super Gas and Super Comp, and why not, double the track time and at times can be a bit hectic, just ask the Morrice Boys after the European Finals, or Brian, Jon or Pete, who always seem to be around the finals in both classes.

The Wild Bunch sees the usual harmony of Dragsters, altereds and wacky dress sense from all of the teams, love 'em to bits and with Dave Nelson with Doris and the legend that is Turbo, yep, IanTurboville joining the gang for the season opener should make for some great races and a class to watch.

The JDS classes look great, and what has John Bradshaw and the 350z got in store for us this weekend. Lots of boost I assume as he doesn't know any other way so it will either over-power the track or storm off into the distance, hopefully 6.5's are the order of the day, maybe lower !! Leon Green looked very impressive at the test, low 7's with the Supra so a slight error from JB and Leon will be there like a shot. Chris Impey is back, the Mazda RX-7 always evolving and Chris is as determined as ever. Stuart Williams is also running in Street Eliminator, so will be a busy man trying to keep himself and the car cool this weekend.

JDS Street should be very competitive, your usual mix of Mazda, Nissan and Toyota along with Mitsubishi make most of the Japanese brands represented.

The NFFA has 4 entries this weekend and I know that Joe Bond and Adam Gleadow cannot wait to get started. Both have new paint schemes to reveal on Friday and with Nick Davis running Havoc and joined by Jim Draper should mean that plenty of wild rides and possibly low numbers a plenty.

Street Eliminator looks like it could be a barnstormer of a season. Defending Champion Brian Payne will have a tough time holding onto the number one spot but will do everything to stay on top. Richard Billings and the Mustang must be contenders as does Ian Hook and Alex McIntosh. Stuart Williams I have already mentioned but look out for Mark Todd and the GTO, its first competitive outing. I want that car….. Jeff Meads will hopefully not perform so many wheel stands as I'm sure it cannot be good for the chassis, but the crowd loves a showman. John Webster was hoping to be ready this weekend but with being so busy time ran out so we will have to wait a bit longer for the debut of his new car.

Super Modified sees the long awaited return to the track for Rob Elsom. Rob, Sharon and the team win the award for the most updates and news on Facebook, the crew bus, car and pretty much everything else has been eagerly awaited by everyone, myself included. Coffee, white, 1 sugar please. Fred 'The Guru' Hone is back as part of the Graham Ellis set-up and will only be looking to go quicker with the Scorpio. Pete Thompson is back after his date with the wall last year, although he did appear at the end of last season. Tim Mugridge is driving this weekend, but expect to see young Nick behind the wheel at some point this year, yet another former Junior Dragster driver moving on up and hoping to be the fastest junior in a door slammer.

Pro Modified should be a cracker. Defending MSA Champion Graham Ellis return to defend his title, not in the Jackhammer 'Cuda, but in the Superbird having been developed by Rob Loaring and Nick Davis last year. The car ran over 240mph in Nicks hands but with so much power on tap it has been a baptism of fire for the team. I know that Graham, Rob, Nick, Fred, Andy, Lee and the team have been incredibly busy, testing whenever they can, and if last weekend was a taster of what is to come everyone had better watch the Superbird fly. Kev Slyfield returns after a season's absence, due to major engine damage. The wild willys sedan is a crowd favourite and can certainly run the numbers when going straight. Whichever direction Kev goes it will definitely be exciting. Andy Frost's mission this year must be to run a 6 second pass in the VXR supported Red Victor 3. Fantastic car and deserves all of the support they get. Wayne Nicholson is another driver who had a breakthrough year last season, running personal bests and only stopped by an on form Ellis from improving further. Wayne, Belinda and the team are raring to go so the lucky 7 'vette should be one to watch. Roger Moore would just like to get to the track without any of the issues that thwarted his journey to the National Finals last time out. The Viper is always a contender so dismiss him at your peril. Steve Hall has plenty of horses to tame as he now has the former engine and extras that powered Graham Ellis to glory last year. Steve's final licence pass was one to remember for ever, a run quicker than 7.4 seconds was required, so when the 7.399 appeared was very well received….Andy Wright takes his turn behind the wheel of the Hot Rod, Bert and Andy sharing duties throughout the year. Jean Dulamon makes the long trip from the southernmost part of France and hopes to improve on his mid six second form with the stunning Camero.

Travelling even further this weekend is Chris Polidano and the A Fuel Dragster. Chris is now the the man piloting the former Derek Flynn Gold RV entry and has already run in the 5's in Malta. Chris is joined in Top Methanol by Danny Bellio and Steph Millam who continues her search for that elusive 5 second pass.

We all love a good dose of Nitro, and the Pro Fuel shootout headlines the action. Gordon Smith once again runs with Shockwave and it is great to see the return of John Spuffard and the new Showtime Fuel Coupe. Rune Field has his three cars running this weekend, Risto Poutiainen and Jari Halinen joined by Duncan Micallef hoping that the Dragsters take the title over the Funny Cars.

Staying with Nitro but now on two wheels, Top Fuel Bike sees the return of Steve Woollatt after an engine 'issue' at the end of last season. Ian King will be getting some early season runs under his belt with the Gulf Oils Puma Yamaha before setting off on the European tour. Chris Hannam is back once again, the Puma V Rod machine is incredibly powerful and all being well, should propel Chris into the 6's. Job Heezen is always a popular visitor to Santa Pod, the bike classes are not the same without him. Hounary Brit Rene Van Den Berg finally gets the chance to reveal his long awaited new bike and I for one am really looking forward to seeing the new machine.

Great entry in Funny Bike but no Steve French, so the win could be anyone's. Kev Charman is riding one of Richard Gipps bikes this weekend in Pro Stock Bike, so Len, Mark and Ray have some company to wrestle with. Comp Bike has a field full of Suzuki machines, but that is where the similarity ends. 8.50 bike sees none other than 9.50 Champion Jake Mechael stepping up in classes, Jemma Venables was certainly on the pace during testing, running 8.51 before really pushing the bike towards the 7 second zone. Me thinks that it will just be one season in 8.50, then Super Street next year, which brings me nicely onto Super Street Bike. Steve Venables is the man to beat here, the bike looks stunning in its new colours and a good amount of work has taken place over the last few months. The chasing pack will be as strong as ever and you are going to need to runs in the 7's just to qualify now. Chris Reed, Danny Cockerill, Nigel Barker and Paul Hambidge have all been testing and have been running very well. 9.50 Bike will have a new Champion this year, time to see who can hit the form book early, Will it be the Furlongs, The Ashbys or perhaps Dave Hall, will be close though.

We saw them as an exhibition class last year, now a proper eliminator for the Junior Drag Bike class. These youngsters race as hard as any other and I'm really looking forward to seeing the Dragbike stars of the future racing this weekend.

Wow… that was only supposed to be a short blog before the Easter Thunderball, not an episode of War and Peace, sorry it was so long but there is so much going on, and I haven't even mentioned the upgrades at Santa Pod yet. New shut-down area lighting, new fencing, ticketmaster system, new toilets, the list goes on.

I'll wrap this up by wishing everyone a fantastic 2012 season, low ETs and even lower repair bills, have fun be you a racer, crewman or racefan. Darryl and I cannot wait to call the classes into the pairing lanes to start the 2012 season., I'm sure its going to be one to remember.

Monday 23rd January 2012: Off-season? What off-season?

Who said nothing happens in the world of drag racing in the off season? Fair enough, no actual racing until Easter but that doesn't stop the action completely. Run What You Brung has started already, so those keen to finally unleash the twitchiness in the right foot can start pounding the quarter mile.

Hi folks, sorry it has been a while since my last blog entry, but here we are getting the year planned as best as possible. Looking around on various web sites and good ol' Facebook reveals a multitude of stories, car builds, news etc. but where to start.

Last weekend the Santa Pod crew put on an awesome display of powerful machinery at the annual Autosport show held at the NEC in Birmingham, our first chance to catch up with racers, teams and fans in the new year. This time last year Matthew Wright appeard with his Rolls Royce, not finished but had everyone looking on in what can only be described as "Are you serious mate" mode. Well, in fact yes, very much so. Matt was back again this year having run the car to some storming numbers last year. The plan for 2012 sees the team aiming for Drag Week, a truly incredible event where basically you visit a number of drag strips and drive your race car between each venue. OK, sort of easy enough (not) but when you then have to do this without support vehicles so all of the parts you need you have to carry in the car or tow in a trailer. Holy moly… six- or seven-second street cars with trailers covering around 800-1000 miles in a week... Best of British Matt.

Next to the Roller was Mark Todds new car, and before you ask, I have Bagsied it first. Absolutely stunning car, fresh from Jon Webster's workshop two days previously. Built for Street Eliminator, this 1965 Pontiac GTO drew gasps from everyone who was there including me. Over 9.5 litres and with twin turbos and an estimated 2400 bhp, this dream machine was built to go as quick as it looks. Mark even brought along some stools for his security staff to sit on, or were they especially for Paul Houston who hardly left his perch all weekend. Good to see Brian Payne cast his eye over the competition, might need some bigger turbos Brian. Many a man was seen asking for tissues and directions to the nearest darkened room, presumably to cry that the car wasn't theirs I suppose...

The Sticky Situation Super Modified 'Vette from Nigel Payne was back again this year. The car was already in the hall for the Engineering Show, so made sense to have it on the Pod stand. I did try and find you Nigel, but kept missing you. Completing the front row were Geof and Scott Hauser with their stunning Super Pro dragster. The car is a work of art and a testament to Geof's skills at producing top draw race cars. Both Geof and Scott fielded many questions over the weekend and were always busy.

So, with four seven-second cars at the front (I know Mark's hasn't run yet, but will hopefully run sevens with ease) our attention-grabbers behind certainly were not overshadowed. The F & A Racing Lucas Oils Top Fuel Dragster was unveiled to the world on Saturday morning, and I was chuffed to be asked to help with proceedings, even though we did not have a microphone or PA system. Speaking to Chris Andrews throughout the show revealed a man like many other drag racers, yep, wants the talking to stop and the racing to start. I really wish Chris, Ben and the team the very best of luck this year with the challenges ahead.

Paige and Belle Wheeler flew along with John Przybyl flew the flag for the Junior Dragsters, joined by Harry Gibson's Junior Funny Car. I'm really looking forward to seeing these two great classes progress this year as a lot of the Juniors progress into the other classes of our great sport. These youngsters are a force to be reckoned with as their reaction times are razor-sharp, but more on reaction times later.

John Spuffard was there with the new Showtime Nitro Funny Car, well, nearly all of it, body having some finishing touches applied, looks very ...erm... well, wait and see, sworn to secrecy. This does give the show visitors a chance to see under the skin of these beasts and to convey the brutality of these monsters. Martin, Ritchie (both as chilled as ever) and Fireforce 3 along with the Thrill Ride two seater dragster also appeared, and to add to the arsenal of machines we had a very tasty Range Rover Sport Evoque modified by the rather nice people from Marangoni. Love the paintwork. Finally representing the Live Action Arena was the monster truck Crusher and Owner/Driver Lewis Cook who I must catch up with at the Pod as to say that he is an interesting character is an understatement. On the Motul stand drag racing was represented by John Bradshaw and the Project Z Nissan 350Z, great news from John that the sister car is on its way to our shores.

It was great to see so many of our drag racing family appear at the show, it feels like the season opener is a little closer now. Special thanks to Chris Andrews, Ben Allum, Matthew Wright, Andy, Paige and Belle Wheeler for joining me on the stage for the interviews each day.

So that was Autosport, what else has been happening. I mentioned Facebook earlier, what a great source to find out what everyone is up to. There are loads of groups to join, the obvious one of course is the Official Santa Pod Raceway but check out Frozen Peas or Nitro FM Hotties to name a couple. I do visit FB each day, and normally get either Sharon Sexton or Rob Elsom updating pictures of the crewbus / transporter / night club that they are building for their Super Modified operation. Looks really cool, call it DIY SOS or Extreme Make-over on wheels but I love it. I cannot wait to see the whole operation finished. Ron Haslett has been a very busy man indeed, I have been following his build through the Frozen Peas pages, looking very good indeed. I know there are lots more out there, not that long to Easter, just over ten weeks to go as I type this.

It's the APIRA/SPRC Dinner Dance in a few weeks, time to get smartened up and head to Solihull for our yearly bash, awards and more bench racing, not to mention bad dancing from most of the teams and a few too many sherberts for nearly everyone. We get to find out who has taken the spoils in the voting, and who has been inducted into the British Drag Racing Hall of Fame. It will be interesting to see just how many actually see breakfast in the morning.

One award that won't be given at the evening is the Sleeping Beauty award. Remember this from my earlier Blogs? Well, this was presented at the Pro ET bash last November, in fact I must admit that I did get a little carried away and did three of them. Deborah Laugher claimed third place for some rather, shall we say varied reaction times. Despite having one of his best-ever seasons, Bob Molden once again made the final but lost out like he did at the Easter Thunderball last year, ran bang on dial-in but took his pillow to the start-line and had a nap. As no-one at the bash had any idea the realisation on Bob's face that it was him was a classic. The winner, and rightly so by all accounts, had everyone chanting his name before I had even announced it... hang on, drum roll... just to give him a chance to be ready... the Winner, and inaugural holder of the title Sleeping Beauty for 2011 goes to... Roy Walker. Well done mate, at least you won something for your efforts last year. Mind you, one of the teams did come up to me to say that they were surprised that their driver didn't win it as they reckon that Ian Marshall taps on the roof as if to say "Come on son, off you go". I'm not naming anyone but he will be Furious when he finds out.

So the season beckons, and it looks to be a good one. Hope you all get ready in time, have fun and stay safe.

Tuesday 4th October 2011: Outside interests.

Well, not really. We all love the incredible sport of drag racing, and I reckon that you only need to convince people to see it once to realise just how mind-blowing it really it is. The number of people that I have taken to Santa Pod over the years that have been gobsmacked by their first visit is testament to their repeat visits. Only last weekend for the National Finals I introduced a couple more converts to the drag strip and they are now are eagerly awaiting the Flame and Thunder event.

All publicity is good publicity. Did you see the Sun newspaper on Monday last week? Page 33 had a great article on Belle Wheeler and her first weekend of competition at the wheel of the Alamo Junior Dragster, being the youngest competitor ever at eight years and one day old. I know dad Andy was incredibly anxious all of the weekend as he had both of his daughters racing. Wednesday evening and logged on to the internet at home to be greeted with a link to a video of Andy Frost and his Vauxhall Pro Mod as a headline story, very well placed by Will 'Slinky' Perry via Autoblog. I know so many teams take their cars and bikes to as many varied events as possible. Only this weekend saw the FB Racing team take their '34 Coupe to the Prescott hill climb. Well done guys.

Promoting our sport to the world outside of the drag strip is vital to the sport's continued growth. I have been fortunate to attend a number of events outside of racing, including Trax at Silverstone, where the Santa Pod Top Fuel display dragster attended, along with Vince Gibbs and Nosferatu, Roy Walker and the Race Ventora, Aaron Fensome with his Junior Dragster and the Bennett family with their Fuel Altered, all there promoting their cars and the sport to a huge crowd, many of which have never seen drag racing before. I wish I could have stayed for the reaction when Vince fired up the car as I am sure the jaws would have dropped to the floor. Another Silverstone event I attended was the Classic back in July. Mark Ashman was charged with organising a street car shootout and a display of drag racing machinery. 'Destiny' and 'Backdraft', the two slingshot dragsters looked stunning and Chris and Claire spent ages talking about the history of their car, then fired up the car to the assembled crowd, which grew as soon as the engine started. Roy Walker appeared with the Ventora and Jon Atkinson surprised everyone with the Super Pro ET Cortina estate. It is one thing displaying cars, but a chance to run them is another. What a show. OK so the track was short but burnouts were the flavour of the weekend and impressed everyone. Many thanks to the Taz racers and the fellow hot-rodders that made the show very entertaining. Seeing a Fiat 126 with a big block Chevy squeezed into the tiny body, then performing the smokiest burnouts ever was a sight and sound that many could not quite get their heads around….then to find out that it will run the quarter mile in around 9.5 seconds at 140+ mph puts it into Veyron eating territory... nom... nom...

A lot of you know that I have never ventured onto the drag strip, so it was down to Tom Atkinson to give me my first dose of American muscle as he took me for a short blast at the Silverstone Classic in his stunning Chevrolet Nova. Wanted to take it home straight away but Tom wouldn't let me. That was just a teaser for what followed later as Tom and John Atkinson organised a ride with Jeff Thurston in his nine-second Mustang. Seriously quick car indeed. You had to surgically remove the grin after that ride. Massive thanks Guys.

I have been incredibly fortunate over the years to experienced various forms of motorsport, including laps in a works BTCC Touring Car and a WRC special stage in a works Subaru Impreza, but nothing quite prepares you for the acceleration from a drag racer, and my experience was on a virgin tarmac area covered in dust, not a prepared drag strip. Jeff assured me that my taste of power was nothing. You could have fooled me. Although very brief, it made me realise just how hard and fast these machines really are.

The off-season has already started for the cars, the bikes have one more event this weekend, and then it is into preparation for next year. We still have the Flame and Thunder at the end of the month and Run What You Brung, so not totally quiet.

One event I really enjoy is the Autosport International show at the NEC Birmingham in January. Santa Pod have a massive stand there, perhaps the biggest of the show. Mind you, to get two Top Fuel dragsters, Jet Car, Monster Truck, Junior Dragster and much much more needs a huge amount of space. The amount of motorsport fans that attend is immense, and to be able to promote our passion to the huge amount of people that have not seen drag racing before is an opportunity too good to miss. All we need to do is to convince people to come once, and as you know a lot are addicted straight away and keep coming back. This is where you can all help. Make it your mission to introduce one new person to drag racing next year and I'll guarantee you that it will be a major talking point for ages, resulting in most of them coming back again.

So then, into the workshops, garages, sheds, living room floor, in fact anywhere that we build, repair and tune the race machines we go. Some have more work than others, Paul Spiers and Paul Marston are two who know exactly what I mean, and have a lot of work to do over the winter months. Two Super Comp machines within two weeks were hard to take, especially as having got to know so many racers and teams I class them all as friends. Thank goodness it is easier to repair cars than humans, for both drivers the only pain after their dates with the wall is to their wallets.

The subject of repairing humans brings me to my final thoughts, these of course are for SPRC's very own Paula Marshall who is unwell in hospital at the moment. We have thousands of horsepower at the track and more fuel recipes than a wizard; let's hope we can conjure up a powerful remedy to help make things better. Paula, from all of the racers, teams, fans and staff, we really hope you get well soon, we miss and love you loads and no organising drag racing in the corridors unless they have signed on and have had their beds and wheelchairs scrutineered first.

Thursday 22nd September 2011: Welcome race fans.

2 cars, 1 race. Wait for the green light and go, first to the other end is the winner. Simple... right!!!! OK, now let's spice it up a bit. Let's give each car 8000 horses to tame, let's say whoever wins becomes the FIA Top Fuel Champion for 2011. The whole season comes down to the next 5 seconds or less. I say 5 seconds, as that's what we normally have, not the most dramatic final we have seen in many years that unfolded before our eyes at the European Finals at Santa Pod Raceway. We use the term 'Pedal fest' as that's what it basically was. Each driver getting on and off the pedal trying to get the big rear slick tyres to grip on the racetrack, and being out and out racers, they were not going to concede until one had passed the finish line first. This battle and the title went to Urs Erbacher, with Risto Poutiainen coasting across the line a split second later. Anyone who witnessed the race will never forget it, not the purest of races in terms of outright performance, but what an epic final. The times for the final are well documented elsewhere on Eurodragster.com but from my vantage point in the commentary box it was difficult to see who was leading where. Seeing the crews of each team sink to their knees in disbelief of different kinds was an image that will remain in the memory banks forever.

Hi Racefans, welcome to my first blog on Eurodragster.com which I intend to be my light hearted view of our beloved sport of drag racing. I am truly lucky and honoured to commentate at Santa Pod, even more so to have my good friend Darryl Bradford as my fellow man on the mic. We really do love what we do up in the tower and on the start line and we hope that it comes across that we are race fans that commentate, not commentators that talk about a sport because we have to. The hours we spend on the phone before and after a race meeting is worse than my wife chatting to her best mate who she only saw a few days ago (yep, you all know what I mean.....waffle waffle). I cannot believe that the last 3 full seasons have gone so quickly; we are almost getting some of our facts right at last....

I have made so many friends over the last few years and count every racer, crewman, marshall, spectator, in fact everyone who shares the passion as part of a big family. My trips into the pits normally involve raiding someone's bar-b-que, and a big thanks to all of the various 'Chefs' that have catered for me. Thanks to Keith Herbert and the Mr. Furious Pro ET team, I now cannot have a burger or sausage without the new Heinz Tomato Ketchup with Fiery Chillie, delicious or what.

I have seen the highs and lows for a lot of teams and racers. Take John Bradshaw and the Abbey Motorsports Nissan 350Z. From low 7's last year to a stunning 6.63 at the JapShow Finale was awesome. Sam Young and the Blackcurrant team running low 9's with the electric beetle, wow, massive gains. Staying with the Beetles for a moment brings me to a low, which was Andy Raw and his unfortunate incident whilst traveling to Hockenheim with the Super Pro ET Beetle. I know Andy was so excited about going and to have the trip curtailed before he even reached the continent was a cruel blow. Mind you having non-other than Stuart Fagg plus others making themselves erm….. known at the hospital was an understatement. For Andy to have to apologize before AND after their visit was a classic drag racers' moment. To have both the hospital and your mates to stitch you up in different ways makes it all somehow strangely worthwhile (yes, I've seen the photos, good ol' Facebook). How we all love to have a laugh and set each other up is part of the sport, along with helping each other out with parts, advice, tools etc.

Wheelies have been a part of our sport for decades, and we have certainly seen a few monster versions this season. As a race fan through and through there is nothing better than seeing a drag racer reach for the sky, obviously hoping that the front end comes back down to earth softly. Super Street Bikes seem to act like bucking broncos and must hurt each time they return the front wheels to the racetrack. Don't forget these machines run without wheelie bars and are now in the low 7's at 200mph. That is bravery on a large scale. It is strangely amusing when a car goes more vertical than horizontal then the next time we see it a pair of wheelie bars have appeared. Horse bolted and stable door springs to mind. Carla Pittau and Dan Williams have certainly got everyone's attention this year, as did Dave Bailey last season all with bumper scrapers but the award goes to Dave Grabham and the Freddy's Revenge fuel altered. Having spent so much time repairing the car after last year's incident at the Extreme Wheels show only to reach for the stars first time out this year was not what Dave, Hilary and the team wanted. Hurry back Freddie, we miss you.

Now then, it had to come eventually….. reaction times. A few races will be dreading this paragraph. You can have the best crew and car in the world, and the dial-in is spot on, but when the driver has taken his sleeping bag and pillow to the startline is a bit…no… hugely embarrassing. I have seen many a racer run bang on the numbers, only to loose to a slower time but better reactions. I'm not going to mention names but you know who you are. I will be awarding the sleeping beauty trophy at the end of the season; I wonder who will be the unlucky recipient. I'll give you a clue though; it will be going to a driver in Pro ET unless someone goes into hibernation on the line this weekend or at the Extreme Performance Bike weekend in October.

Highlight of the year for many including myself was Dragstalgia in July. The weather tried its best to halt the racing, but failed. What a cracking event that was. Flameouts were incredible, those five drivers have photographs to treasure forever, and Rob Loaring must surely have his own theme tune by now 'Firestarter' by Prodigy. I know for one that Lee Gillamore can't stop talking about them and that Dave Nelson only arrived at the track late Saturday afternoon just so that he could set fire to himself!!!!. Dragstalgia 2012 will be even better, and who knows what machines will appear from under dustsheets and dark corners next year.

We introduced our 'Moment of the Day' last year at the two FIA events held at Santa Pod and awarded a bottle of Champagne to the winner each day for events witnessed from the commentary box. For various reasons (mainly weather) we only gave away one bottle at the Main Event this year and presenting the bubbly to the winner was a awkward yet proud moment. Henri Joosten suffered a massive engine explosion and fire which totaled his racecar, but accepted the Champagne as a celebration of 27 years of drag racing. What a gentleman and all round top bloke. The European finals saw 3 bottles given away, Robin Orthodoxou claimed Thursday's prize with a wild ride in the Chaos Brothers altered which went wall hunting but somehow missed, without Robin lifting his foot for one moment. Perhaps his brain told his foot to lift, but the foot was having none of it. Friday's winner was Rob Turner who became the first UK based Top Methanol funny car to run a magical 5 second pass, we all know what came next, lots more and an event win, well done to all of the Turner Motorsports team. 5.88 seconds…. on a bike…. that took the bottle for Saturday; the Svensson boys certainly know how to run fast. Awesome indeed. We ran out of time to award one for Sunday, but I'm sure the moment was the Top Fuel final.

It is the National Finals this weekend for the sportsman classes where titles will be decided. Good luck to everyone competing, have a great weekend. The bikes have their finals in a couple of weeks but will be racing as hard as ever this weekend. The weather looks exceptionally favorable, mind you, we all know not to pay any attention to the forecasts, just come and enjoy the racing. How many times has the forecast looked dire, only to turn out ideal racing weather. The 'Pod' has its own climate, so always attend; you might miss something special if you don't.

See you at the track,

Colin.


Feature ©Eurodragster.com


---
Back to Racer Blog index
---