Racers' web sites



Jump to: Belgium, Czech Republic, Denmark, Finland, France, Germany, Hellas (Greece), Holland, Hungary, Ireland Italy, Malta, Norway, Sweden, Switzerland, UK.

Belgium

Danny's Racing Team Top Methanol Funny Car

Kerkhofs Racing Team Daniël Kerkhofs Super Twin Top Fuel Harley

Czech Republic



Thor Steinar Dragster Team Funny Bike racer.

Denmark



Andersen Racing Multi championship winning and record holding Top Fuel Dragster team, now retired.

Bumblebeebay Racingteam Anne Britt Nilssen;s Top Doorslammer '63 Corvette.

Dan Larsen Racing Top Methanol Funny Car team

JFK Racing Jens Fahlberg's '64 Galaxie Fastback.

SKP-Racing Steen Pedersen's Firebird and Tommy Jensen's Nova bracket racers.

Krogslund Drag Racing Peter Jensen's Blown BBC Camaro Team



Stig Neergaard Top Fuel Dragster Team.

TSS Racecars' '57 Chevy Pro Mod Per Justesen's '55 Chevy and Mike Raymond's Firebird Søren Hartvig's Super Twin Bike.



Tss-Sand Racing Torben Clausen's Camaro.



Veidec Racing Denmark '55 Chevy and Pontiac Firebird.



Finland

Artsi Racing Arto Höylä's Top Methanol Dragster.

Baldie's VooDoo Racing Asko Määttä's Super Twin Top Fuel Bike



Team Detonation Vesa Lipponen's Super Twin Bike.

DB Team Selkämaa Finnish SPSB Drag Bike Team

Eagle Racing Janne Ahonen and Antti Horto - Top Fuel Dragster team.



Fredlund Racing Fredrik Fredlund - Multi time FIM Pro Stock Bike Champion.



Hi 5 Racing Mean Green Machine of Ville Haga.

Island Racing Cars Racing in Super Comp & Super Gas



jtk racing Jukka Kiiskinen's '70 Cuda.

Tomi Laine's Pro Stock team page.



Laukkanen Motorsport Tero Laukkanen and his twin turbo Pro Mod/TD Mustang.

Laura Saksa Racing Laura Saksa's Top Doorslammer Mustang.



Anita Mäkelä Multi-time FIA European Top Fuel Dragster Champion and European ET Record Holder.



MC-Timppa Racing Timo Savolainen's Pro Stock Bike.



OK Racing Team Johnny Oksa and his TMFC.



PV Racing Outlaw class '00 Firebird



Rapämaki Racing Team Ismo Mäenpää's Super Twin Top Fuel Bike.

Reckless Racing Marko Lantto's Top Doorslammer '70 Cuda and Nitro V-60 powered Super Twin Bike.



R&H Drag Racing Henri Hälikkä's Top Doorslammer Plymouth Duster.



Salakazi Racing, KTM-powered Super Twin

Skull Racing Super Twin Top Fuel racer Samu Kemppainen.



Tami Brander Racing Pro Modified racer.



TIL Racing Top Fuel racer Timo Lehtimäki.



Vainio Racing Tero Vainio and his Pro Street Toyota Celica Supra.



Woodstock Racing Ari Pietilä's Methanol Funny Car.


France



Custom Gang Racing Dubois family race team with Elodie, Patrick and Christian. Dulamon Auto The Pro Mod Camaro of Jean Dulamon.

Thierry Perret Jurassik Fire Pigs Drag Racing team - doorslammers and Alcohol Funny Car.

Donald Pottier Jet Cars, Jet Bikes and even a rocket push bike.

RK Drag Racing Eric and Yannick Richard's rapid bikes.



Eric Teboul - Rocketman The world's quickest bike.


Germany

Rico Anthes European Top Fuel Champion 1997.

Cleber Turbo team Berlin Clemens Walleit's drag bike team

Team Culator ET Bracket Drag Racing Team.

Eckerst Dragracing Team Sally Ekerst's Camaros.



GSK Motorsport René Kloss, Bert Gorselitz and Jens Schmidt's Super Comp team.

Gerd Habermann Racing Family team competing in comp, supercomp & jr dragster



HD Service Racing TeamAcka Riemer's Super Twin bike.

Heartbeat Racing Tom, Jutta and Sacha Winter and team.



Hot Rod Ove Over Kröger's Slingshot dragster



Team Joker - Peter Granica's Super Street Bike

Der Joker Peter Granica's blog.




Kaeferdesaster Arndt Putzmann's 9s Beetle.

Mopar Rebellion Super Comp/Super Pro ET dragsters and Super Gas '69 Dart.

Pickup VW Daniel Ackermann and Werner Rüchel's eight second SBC VW pickup.

Race Antz Street and Strip Racing.

Rennkaefer.com One of the fastest German streetlegal beetles

Richarzzz Racing Team

Riehl Drag Racing Jens Riehl, Top Fuel licensee, Super Comp operation for sale.

Scheepers Motorsport Turbocharged nitrous Suzuki Super Street Bike

Peter Schöfer - Top Methanol Dragster



Silvio Strauch Top Methanol Dragster




Top Methanol Dragster two car team with Timo and Dennis Habermann.



Hellas (Greece)



Holland

50cc Racing Luc Foekema and his 50cc special



Chevy '37 Reinier van Schelt and Jeremy Prince's seven second Chevy truck.



Rudolfo Maduro Suzuki GSX-R1000 Super Street Bike.

Double Trouble Super Pro 1955 Chevy Belair with Johnny Brabant Gerritsen.

Fast Frisian Dutch site featuring photos and videos



Haas Brothers Martijn de Haas's Super Twin bike.



House Bros. Racing 1955 Chevrolet 2 Door Handyman Wagon raced by Ronald Huis.

Dragracing Team Herman Jolink Ducati-engined Super Twin Top Gas rider.



HTS Dragracing Team '70 Chevrolet Nova, 2001 Dutch Super Street Champions.



Robert Joosten Facebook page in memory of much-missed Pro Mod racer Robert Joosten.

Racing Kitoki Stanley Bentura's Chevy Beretta.

Laseur Gert-Jan Laseur's Buell Pro Stock Bike.



Lex Joon RacingNHRA Top Fuel Dragster team, from Netherlands.

LowlandsXtreme Race Team Frank Eijskoot's Fiero Super Gas entry.



Pro Truck Racing Team Maurice van der Laan's Super Gas Chevy S-10 Truck.

Dragraceteam Maassluis/Maasland MD Drag Racing - Martin Damen.



MethNess Motorsports Tom van der Wijden's Super Pro Chevy Truck.

Team Orange County Cas van de Mosselaar's Nova.

The Oomen Johan Oomen's Super Pro Dodge Viper.



Pro Dutch Racing Michel Tooren racing a 'Cuda Pro Modified in memory of Robert Joosten.



The Roeler Roel van den Hout's Super Pro '55 Bel Air - 2009 Dutch Super Pro Champion.



Stefan Iwanowitsch's Top Fuel Bike Team



Schmidt Performance Dragracing Margot Schmidt's Super Street Bike.



Shark Attack Racing Rene van den Berg's Top Fuel Bike.

Transanimal Hans van der Spek's Chevy Truck.

Turbo Taunus Willy Reerink's Pro ET Taunus.



Pedal To The Metal Pro Mod Racing David Vegter's team's Facebook page.

Velocity Racing Jan Scheppers' '73 Chevy Pick-up and Super Comp/Gas Mustang team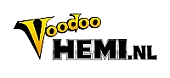 Five car team led by Marck Harteveld's Voodoo Hemi Roadrunner

Voorend USA Autoparts All-Mustang team with Alex Voorend, Freek van Groningen and Gerard Voorend.



Wild'r at Heart Drag Racing Ramon van der Weurf's Wild'r at Heart 1971 Dodge Charger Nostalgia Funny Car.

Wishbone Racing Super Street/Pro ET Firebird raced by Peter Stevens.




Super Twin Top Fuel team.


Hungary

Chevyracing.hu Péter Káldy's nine-second Chevy Nova SS 1969 doorslammer.

Szabb Pro-Stock bike racer Szabolcs Borsay.


Ireland


McDonald Racing Junior Dragster team with driver Liam McDonald.


Italy

Chinarello Team Pro Stock Bike Team

Rama Racing Running a Lancia Delta HF Integrale

Tecno Racing Genni Motta.


Malta



Simon Giordmaina Super Street Bike owner and tuner.



Maksar Racing Amazing 11 second 120mph+ drag racing truck



Duncan Micallef Maltese Top Fuel Driver.



MOB Racing LA Lucas on Europe's quickest street legal bike.



Mr Whippy Racing Team Monty Bugeja's 2012 Championship Winning 5.2s TMD owned by Joe Carabott.



Norway

Ronny Aasen Super Twin Top Fuel team (old site)



Brothers In Arms Racing Thomas, Stefan and Robin Olsen's Pro Stock Bike team.

Craftsman Racing Yngve Solberg's Comp Eliminator dragster team.



Nitro Twin Racing Including the Nitro burning Super Twin Top Fuel of Ronny Aasen



Birgitte Bremnes Driver of Jason Phelps' Gladiator FC in 2017.



FMV Racing Odd Eric Fossum's Top Doorslammer Camaro.



Grendal Racing Team Super Pro ET Firebird.

Karlsen Motorsport Linn Engan Karlsen's Top Methanol Funny Car team.



M.A.D. Racing Matti Vähäsaari's SUper Twin Top Fuel bike.



Nitro Vikings Maja Udtian's Top Fuel Dragster team.



Hans Olav Olstad Harley Davidson racer



TJH Racing Trond J. Høiberget's Super Twin Team Facebook group.



Maja Udtian Top Fuel Dragster racer.


Sweden



ÅBM Racing Andreas Sjödin's Top Doorslammer Chevelle 1965.

Jimmy Ålund Seven time FIA Pro Stock Champion.



Backman Racing Joakim Backman's Junior Dragster and Top Doorslammer team.



Team Badillac Jan Gunnarsson's 1959 Cadillac Pro Mod.



Team Bankrobber Rimbert Valström's Bankrobber II - '58 Plymouth Suburban Station Wagon



Team Bankrobber Dragracing Top Doorslammer Dodge Viper driven and owned by Rimbert Vahlström



The Beast Per Bengtsson's Nitro burning Super Twin, rider Tommy Grimes.

Blackout Full Size Racing Anders Envall and his street legal Impala SS.



Jonas Boberg Racing Jonas Boberg's Pro Stock '07 Pontiac GTO.

Brillko Racing Stefan Gustafsson's Pro Mod/Top Doorslammer/Comp Eliminator Camaro.



Pro Mod King - Janne Brännvall Jan Brännvall' Top Doorslammer Camaro.



Bye Rodders Racing.

Susanne Callin, Top Fuel and two seat dragster



Crow Castle Racing Tony Johansson;s Top Doorslammer Camaro.

Dojjan Racing Daniel "Dojjan" Carlsson's '62 Nova Top Doorslammer.



Eklund Racing Jens Eklund's Turbo Audi A5 Comp Eliminator entry.


Linda Eriksson Racing Linda Eriksson's Super Comp Dragster.



Fast Freddy Fast Freddy Fagerstrom and his awesome 6.2 second Pro Mod truck.



Fast Girls Racing Matilda and Amanda Sjöström-Andersson's Dragsters.



Flashpoint Racing Daniel Jedborn's Comp Eliminator slingshot dragster.



Flamholc Dragracing Adam Flamholc's Pro Mod Camaro.



Gabbi Pro Stock Bike Pro Stock Motorcycle racer Gabriella Nikolovska.



Green Goblin Racing Mats Eriksson and the blown '56 Crown Victoria Pro Mod



Micke Gullqvist Motorsports Multi time FIA Pro Modified Champion.



White Stripe Racing Johan Gustafsson's White Chevelle Top Doorslammer.



Hägglund Racing Christina Hägglund's Super Comp dragster.



Halmhatt Racing Team Håkan "Halmhatt" Mattsson, multi-time Super Gas champion and his '68 Mustang.



Heaven & Hell Popular Stock/Super Stock Pro ET team, drivers Carla Pittau and Rick McCann, now based in Sweden



Järpler Motorsport Lars Järpler's Top Doorslammer Camaro.



Jonas Dantanus Racing Jennifer Gustafsson, Jessica Gustafsson, Simon Gustafsson, Jonas Dantanus and Pontus Dantanus - five car team



Joneskog Racing Turbo Pro Mod

JrRacing.se Johan Rehnström's Super Gas Mustang



Kvasthilda Racing Caroline Strand's Top Doorslammer Corvette C6.



Micke Kågered Top Fuel Drag Racing Team Multi FIA Champion Top Fuel team.



Peter Lantz Racing: 4-second Top Fuel team.



Anders Larsson Pro Stock Bike



Micke Larsson Racing Top Methanol Funny Car team

Leanders Brothers Drag Racing 4-time FIA Champions Methanol Funny Car Team

Lenn Lindell Racing Lenn Lindell's '70 Plymouth Cuda.



Jonnie Lindberg 2-time NHRA Top Alcohol Funny Car Champion.



Lindberg Bros. Johan and Jonnie Lindberg's TMFCs, Johan racing in Europe and Jonnie in the US.

Lindblad Racing Tomas Lindblad's Super Comp dragster.

Team WolfMan Racing Sami Holm's '66 Nova in Super Comp and Super Gas racing.



Malmgren Racing Michael Malmgrens Lehega Pro Stock team




Joakim Mårtenson. Drives a Dodge Challenger, previously owned by Paul Rossi, Sylvia Hauser and Joran Persaker.

Moparrace.se Tony Blomström's Super Comp 'Cuda.


MSS Motorsport Roger Johansson - Europe's quickest nitrous car, running in Pro Mod and Top Doorslammer.



Midland Oil Racing/Mats Jacobsson Mats Jacobsson's Pro Stock Pontiac GTO.

Nailheads Anders Brändström's '87 Mustang Super Gas entry.



Nilsson Motorsports Hakan Nilsson- former 5 Time European Promod Champion and first Swedish FIA Top Fuel Champion.

Team Norénracing Robin Norén's Super Comp Dodge Daytona




Kim and Kenneth Feldthusen with their Pro Comp dragster



Nygaard Dragster Nygaard family drag racing team.



OFAB Motorsport Patrik Wikström's blog.

Old 51 Racing The blown 1951 Chevrolet Coupe Pro Mod owned by Magnus Petersson and driven by Jimmy Ålund

Outlaw Racing Michael Nord - Top Doorslammer.

PerfectRun Drag Racing Team Jörgen Karlsson's 1970 bracket Nova.

Persåker Racing Jöran Persåker, Top Fuel and Pro Modified racer.

Top Mod Racing Håkan Persson's supercharged Dodge Viper Pro Mod/TD/Pro Xtreme entry.

Pritona Racing Kjell Sjoblom's TMFC team



Protruck Racing Team Paolo Andreini's Turbocharged pickup truck running in Top Doorslammer.

Racesteve Stefan 'Steve' Ottosson's Super Gas Lotus Elan replica.



RG Engineering Rickard Gustavsson's Europe's Fastest and Quickest Funny Bike Team.

Team RT Thomas Lindström's Pro Stock Team

Samantha Racing Pro Stock Team

Snowball Racing Jan Palmqvist's Pontiac GTO Pro Stock.



Speedghost Motorsport Patrik Pers' Fuel Funny Car Facebook Page.

Starkotter Racing. Leif Helander's Nitro Funny Car team.



Sunshine Express Top Fuel Bike Sverre Dahl's five second ride.

SPM Motor Kenneth Soderstrom and the Pro Stock Firebird

Team Kendall Pro Mod Lindahl Brothers' Chevy Camaro Pro Modified.

Team Kendall Top Fuel Bike Peter Svensson's Top Fuel Bike team.



Teecee Racing Stefan Carlsson's '68 Camaro racing in Top Doorslammer.

Top Doorslammer the Scandinavian Outlaw Pro Mod series



Nordic Top Doorslammer Dragracing Group for the class.



Torbjörn Persson Motorsport Torbjörn Persson's Top Doorslammer Volvo C70.



Turbo Camaron Hässleholm Jonas Hall's Top Doorslammer/Pro Mod Camaro.

US Racing Super Gas team with racers Christer Uhlin and Olav Skjervo.



Team old house Racing Anders Vanhatalo's Top Doorslammer Camaro.



VBS Racing Urban Johansson's Pro Modified/Top Doorslammer '63 Corvette.



Victera Racing Victor Jansson's Top Doorslammer '69 Camaro.



Viper Racing Johan "Lillis" Samuelsson's Twin turbo charged Top Doorslammer Viper.



Walm Racing Marcus Wålm's A/Fuel dragster.

Woken.se Bjorn Holmberg's Nissan Cherry - quickest FWD in Europe.



Wulcano Racing 2014 FIA Pro Modified Champion, back in 2016 with a new car.





Switzerland


Blown Nugget Rolf Amman's '38 Chevy Supercharged Outlaw



Peter Bossert Funny bike.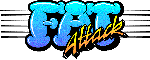 Fat Attack Racing - Urs Erbacher's Top Fuel Dragster and Supertwin team.



Golden Vette Bruno Bader's '63 Corvette Pro Mod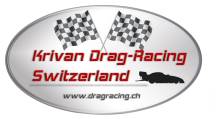 Dezsoe Krivan's Top Methanol Funny Car team



Roofer's Toy Peter Wacker's Pro Mod '57 Chevy

Schlegel Racing Martin Schlegel's Super Pro ET '37 Chevy.



Trouble Racing Marcus Hilt's ProMod Chevrolet Corvette 1963 Racing Team from Switzerland.



Noah Stutz Top Fuel racer.

WCD Racing Sascha Pretzsch's Top Methanol Funny Car.


United Kingdom



4130 Motor Club Ross Chisholm-Brown's Golf.



50 Shades of Racing Andy Dibley's Super Gas and Sportsman ET team with our Kirstie Tramm.



6 Appeal Mark Todd's Street ELiminator Aston Martin



9.50 BIKE Class page for heads-up bike racing.



Another Small Fortune Racing Martyn Jones's five-second-capable Super Pro ET dragster.



Apache Nostalgia Funny Car Tim Garlick and Perry Antoniou's five second Firebird.



Atkin Racing Paula Atkin - first British Woman doorslammer driver into the sixes at 200mph

Automanics Race n' Resto Ken Blomer's VW Karmann Ghia - and friends.



AVH Racing Trigger's Broom Anthony Higgs and his Street Eliminator Capri



BA Racing 'The Hot Rod' Bert Englefield and Andy Wright's Pro Mod '38 Ford.



Bad Apple Racing Graham Smith's Street Eliminator '57 Chevy.



Team Blitzkrieg racing Tim Adam and Simon Fulton's Super Comp/Gas cars



B-Rookie Racing Richard Brooks' VW Pro Golf.

Backdraft "Crazy" Chris Hartnell's Junior Fuel Sling-Shot Dragster from the Wild Bunch



Banshee Racing Drag Team Mick Taylor's Outlaw Anglia Fordson.



Banzai Topolino Ian Merryweather's Topolino Altered.



Bartspeed RacingAndrew Burton's Beetle.



Bennett Racing The Bennett Family and their blown Topolino and blown Austin Bantam altered.



Big CC Racing Motorcycle race team



Martin Bishop Pro Stock Bike Team



Black Wanger Racing Dave Crowhurst's Subaru-powered Beetle



Blown Bird Drag Racing Kev Slyfield's Thunderbird Pro Mod.



Bootsoop/Bristol Doorslammers Zane Llewllyn and his buddies from Bristol.

Brad Jackson Racing Super Pro Dragster sponsored by Lucas Oil.



Dirty DC Highway 2 Hell Junior Dragster Team Dylan Bradley's Junior Dragster entry.



Buggered Beetle Racing Kaylee Jackson's VWSP Beetle.



The Butcher's Shop Antony Wilkins' Street Eliminator '56 Chevy.



Camaro Drag Racing Simon Gough's Super Pro ET Camaro, 2015 champion.



Team Capricious Laura and Paul Baynton's Pro ET Capri Mk1.

Team Capri Racing Street Racer Sunday Capri's (last updated 2017)



Captain Caveman Drag Racing Gill and Alan Medley's Pro/Sportsman ET team.

Andy Carter Four time FIA Top Fuel Champion



Case Racing UK Ed Keech's VW Pro Golf.

Cobra Racing Don Brittain's Sportsman ET Mustang (last updated 2010)

Pete Crane The first European Top Fuel Dragster driver into the Fives.



Daddy Cool Drag Racing Team Wild Bunch rear engined dragster driven by Dr Faye Hearn.



Cooper Bros Racing Mat Cooper's blown alky altered build.



Cutthroat Racing Paul Walklate's VW Sportsman Camper.



CW Motorsport - Drag Racing Team Craig Wright's 9.50 Bike.



Dave Wilson Racing 5.2s/270mph A/Fuel Dragster - for sale.



Surprise Attack Drag Bike Allan Davies's Top Fuel Bike.



DASH Racing Slingshot dragsters Chemical Reaction, Ramraider and Black Pig Too run by Darryl and Sarah Howells.

Des Taylor Includes a great in-depth look at Des' racing career



John Sleath Racing Constructor and racer of doorslammers including his amazing LS powered truck.

Lindsay Deuchar's Top Methanol Dragster team pages



Doignie-Lane Racing Team 00 Heaven Stu and Bob Doignie with Tim Lane, multi time double champions in Super Comp and Super Gas.



Doomsday Garage Dave Evan's '67 Camaro.



Double Density Sam Freeman and his Super Pro ET Altered.



Dubweiser Racing Aaron Beales' VW Pro Beetle.



Long Time Dead Sam Freeman's slingshot dragster.



Mad Hatter Gordon Northway's Super Pro ET truck, aiming for the sevens.



Electromec Racing Mark Ramplee's Super Comp Sierra.



Billy Everitt Motorsport Super Pro ET racer and Top Fuel licencee.



Team Extreme Racing UK Street Eliminator and Doorslammers team.



Team Extreme Racing Supra Gary Gooding's Street Eliminator Toyota Supra.

Fay Fischer's

Super Pro team



F & A Racing Chris Andrews and Mac Forbes' Top Fuel team



Fat Chance Racing Paul Jackson's VW Pro Lupo.



FB Racing Ian Hooks Street Eliminator 34 Ford Coupe - now retired



FGR Motorsport Car builders and Funny Car team with Jason Phelps.



Fireforce Martin Hill's Jet Funny Cars

Firestorm Roger Goring's J-85 powered Jet Funny Car



Team Flame Game Chevrolet Checkett's Junior Dragster.



Fraudster C20let Mk1 Escort Kevin Jenkin's Competition Eliminator Escort, powered by Vauxhall.

Fred Furlong 9.50 bike team

Freddy's Revenge Blown Alcohol Altered

French Injection Racing Steve French's Funny Bike.



Billy Gane Racing Super Pro ET and Super Comp '68 Vauxhall Victor.



Gasser Circus High riding, V8 engined nostalgia race cars.



Gecko Drag Race Team Steve and Sara Unsworth's Sportsman ET Mustang.



Glenn Pallant Racing Lisa and Glenn's Pro ET Consul Capri Coupe.

Gold RV Racing Derek Flynn and his Super Pro ET Dragster team.



Greenfish Drag Racing Team Jon Turner's procharged Barracuda.



Grey Vegas Racing Kim and Mark Bishop's slingshot dragster.



Team Gridlock Adz Price and the Go Hard or Go Home Wild Bunch Topolino.



Halfway to Hell Racing Polly Judge's VW Sportsman Beetle convertible.



The Happening IV Construction of four cylinder front engined dragster.

Sylvia Hauser Racing Many photos of doorslammer champion from 70s and 80s.



Havoc Drag Racing Nick Davies and Rob Loaring's Pro Mod Firebird and Fuel Altered.


Highlander II Racing Holley Marshall's Junior Dragster.



Highly Medicated Racing Alex Knott's VW Pro Beetle.



Highway To Hell Junior Dragster Team Dylan Bradley's Junior Dragster.

Time is Money Racing John and Tom Atkinson's Mk 1 Ford Cortina estate



Slimline Racing Russ Heaven's injected slingshot dragster and an entertaining blog.



Hellraiser Andy Folberths funnybike team



Hunter Motorsport UK Neil Hunter and his Comp Eliminator Firebird and Pro ET Capri.

Hyena Motorcycle Drag Racing Team

JADE Racing.

Jerry Collier's world record-holding two-stroke Supertwin Top Gas team.



Jayne Kay Motorsport Jayne Kay - Nitro Funny Car and Blown Alky Altered racer.

JT Racing John Tebenham's Corvette Pro Mod and Super Pro '48 Anglia.



Junior Drag Bike Club News, info and pictures on all the UK's junior bikes

Kaz Aston Raising awareness for Multiple Sclerosis Trust.

King Racing Ian King's Top Fuel Bike Team



Knights Arrow experimental Hybrid Rocket car driven by James Macfarlane, developed by Carolynne Campbell.

Krazy Kat Racing Superstreet Bike team



L&H Racing Lee Darby and his 1953 Chevy 3100 truck, Harley Darby and his Junior Dragster.



Lil Lizzy race car Danny Pike's VW Pro Type 3.



Limited Funz. Mark and Harley Coulsell, Steve Cassisi, and Rob and Pete Brown with BallBreaker, Wrathchild and Bandit 1 dragsters.

Lil Loon Racing. Jamie Newbold's scooter.

Loon Racing. Pete Newbold and his Twist & Go Scooter.



Lucky Devil Drag Racing. Wayne Nicholson's '63 Corvette Pro Mod



MadRs Drag Racing Alec Coe's blown slingshot (now retired).



Paul Marston Racing Home to the PMR stable of race cars



Mental Breakdown Wayne Allman's blown alky VW Type 2 pickup.



Misfit Racing Graham Fairhead's VW Sportsman Type 3.



NG Motorsport Nick Good's six second Super Pro ET dragster team.

Frank Mason's "NOT FADE AWAY" Super Gas Team



Modified 100e Modified 100e Challenge at Santa Pod Raceway.



Team Mulisha Sam Chisholm-Brown, James Gould, Daniel Piggott



NDA Drag Racing Team Fi Sinclair, John Mills, Phil Unsworth



N Frost Racing Nicky and Nick Frost's Super Comp Camaro.



Na wa torquin Jeff Hawksworth's Supercharged Outlaws Slingshot.

Nitrous Junkie Racing Kev Charman's motorcycle drag racing team.



No Manners Racing Allen Curtis and his Street Legal 300E van



Northern Spirit Racing Racing Neil Townson's '32 Ford alky altered.

Nosferatu Racing Vince Gibbs and Ray Eldred's Super Pro ET Firebird.



Bond, Hannis & Osborne's 'Nuthin II Fancy' Joe Bond's supercharged methanol-burning front engined dragster



NWRacing Neil Ward's blog about TMFC build.


Old Vetts Racing Ray Tucker's Street Eliminator Corvette

Oklahoma Willy Perry Watkins' jet powered road-legal VW Type 2 pickup.

Orange Pop Racing OA 81 Simon Barlow's 7.0s Fordson Van.



Out of the Blue Dragster Fi Sinclair's Beetle.



Outlaw Street Members only group to share info and photos about Outlaw Street class.

Panther Racing UK Conrad Stanley in the UK's first FIA Pro Stock car.



Paul Harris Racing Chi-Town Hustler Nostalgia Funny Car.



PBR Top Fuel Phil Baimbridge's 3 cylinder TF Bike, rider Al Smith.

Team Pegasus Details of the Pegasus-Vincent & Pegasus-Norton Fuel Bikes from the 1960s and 1970s from Derek Chinn, Mick Butler and Ian Messenger.



Plum Crazy Racing Simon Innes's Pro ET Plymouth Barracuda.



Pro ET Latest news on the UK Pro ET Class



Rabbit Racing Steve Pugh's Beetle.





Reem Racing Tom Herbert's VW Pro Golf and Paul Herbert's VW Pro Corrado.



The 'Rents go Racing Team Anna Sasiak and Kyle Rushby's ET Bike team, spending the kids' inheritance a quarter mile at a time.



The 'rents go Racing Team Anna Sasiak and Kyle Rushby's private FB group for their ET Bike team.



Rise Drag Racing Meg Talbot's Junior Drag Bike.



NUA RKS Dragracing Rod Harrison's Top Methanol Dragster.



Robin Read Drag Racing Robin Read's nitro-fuelled Daimler engined dragster.



NUA RKS Dragracing Rod Harrison's Top Methanol Dragster.



Andy Robinson Pro Mod '69 Camaro 'Anger Management' Andy Robinson's Pro Mod '69 Camaro - 7 Time MSUK British Drag Racing Champions.

Rough Diamond Racing Dave Gibbon's altered and engineering services.



She Devil Racing Steph and Dave Milam's Top Methanol Funny Car

Barry Sheavills Top Fuel Dragster Driver



Shortys Hotrod Racing Jed Guy's Outlaw Anglia.




Shockwave Fuel Funny Car Team Driven by Steve Ashdown



Smax Smith Fan Club The irrepressible Smax, now racing in the NHRA



Sportsman ET UK Page about the entry level class in UK Championship Drag Racing.



Spotted Motors Dale and Michael's Twin Turbo Ford Cortina along with some project cars including a Ford Cortina Estate.



Sticky Situation Jordan Payne's Competition Eliminator '62 Corvette.

Stiff Shifter Racing Joel Kerr's '57 Pontiac Star Chief.



Storm Dragbike The world's first compound turbo motorcycle and dragbike blog.



Suzuki GSXR 1216 Drag Kart Low 9s Drag Kart, built and driven by Wayne Turner.

Pat & Steve Talbot's Super Pro Team Pages



Taz Racing Wild Fiat 126s and much more.

Team Orange Steve & Jayne Wells' Blown Pop pick-up

Team Twisted Husband and wife team campaigning a 23T Altered

Time Machine Homepage of Time Machine Racing's latest venture



Tony Morris Ex pat Brit now mainly racing in the USA

Trespasser Pinto powered wildbunch slingshot



Turboville Racing Father and daughter team that build, tune and drive dragsters



Turner Motorsport - Multi time British championship-winning Team.



Twisted 8 Motorsport Nathan Hulkes' Pro ET Camaro.



Two Brothers Racing Jiri Lukes' Kawasaki Funny Bike and Jan Lukes' Pro ET Ford Escort.



The UK Junior Drag Racing Foundation Encouraging new racers to compete and also raising financial support for them.



Junior Dragster UK Junior Dragster Racing in the UK.

UK Junior Drag Racing Junior Drag Racing in the UK (last update 2002).

Uncle Scrumble A Saga of Low Budget Racing, 1971-1976 by Cliff Watts.



The Undertaker Top Fuel Drag Racing Team Steve Ashdown's Fuel Funny Car.



Ven Racing Home of Steve Venables and the UK's first 7 second Super Street Bike.

Venom Racing Tony Betts' Venom Nostalgia Funny Car team.



VWDRC VW Drag Racing Club.

Walking the Dog Dedicated to the fans and followers of the Houndog Team from the 60's, 70's and 80's



Walters Motorsport Super Pro ET and Sportsman ET team, drivers Holley and Peter Walters, Crew Chief Richard Walters.



Warp Speed Racing Stuart Crane's Dale Leeks' and Mark Smith's bikes.



Webster Race Engineering Championship winning and record setting race car design and construction.



West Ten Motorsport Kevin Kent's Fuel Funny Car.



Belle & Paige Wheeler Junior Dragster multi-car team.



White Noise Drag Racing Team Bob Molden's Pro ET Peugeot 205.



Andy Williams' Super Comp Dragster.



The Wild Bunch



Williams Bros Racing Pro ET and UK Nostalgia Superstock team.

Woollatt Racing The Dealer Top Fuel bike.

Wright Motorsport Andy Wright Jr's Comp Eliminator Nissan Skyline GTST

X-Terminator Supertwin Fuel bike (last updated 2003)



Xtreme Racing's Bubblegum Nitro Nostalgia Funny Car Bob Glassup's NFAA Topolino and Matt Glassup's Super Pro ET dragster



Team Z CASE racing Bob and Tracy Doyle.


---
Eurodragster.com aims to bring you links to all the best European Drag Racing web sites. To add your site to Eurodragster's listings, simply email links@eurodragster.com with your URL and a little information about your site and we'll do the rest. When you update your site, drop us a line at news@eurodragster.com and we'll feature your site in our "What's New" section.
Eurodragster.com is a non-profit-making organisation run by a small group of Drag Racing enthusiasts for the sole purpose of promoting European Drag Racing. If you can help us to meet the modest cost of hosting this web site by advertising here, please email webmaster@eurodragster.com. We're sure you'll find our rates extremely competitive.