Sponsors
Eurodragster.com Sponsors







Eurodragster.com Home and News Sponsors












Eurodragster.com News Sponsors





























---
Tyres




---
Fuels & Lubricants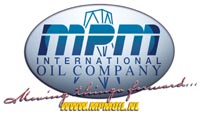 Nimbus MotorsportThermal control products, specialist lubricants.




Sunoco Race Fuels.


Sponsors of Andy Carter and Time Machine Racing. Supplier to many top racing teams both in the UK and Europe



---
Fuel / Oil Additives

---

Parts and Service

A1 Motor Stores Sponsors of Santa Pod

B & H Automotive Ltd Engine machining & rebuilds. Procharger Superchargers.



Orient Express - High Performance Motorcycle Racing Components


Crane Cams

Performance Products for Harley-Davidson (Holland)

Arton USA Cars & Parts (Holland)



The over the hill sponsor



Headers and Mufflers.








Real Steel Performance Automotive Products Parts and engine building



---

Electrical Equipment

AC Delco

Spirrac Limited Supply, installation, servicing and maintenance of refrigeration and air conditioning.


Optima Batteries.


---
Electronics & Computers


(Sweden)


---
IT Consultants


E-Manumit.com Sponsors of Talbot Racing



Backing the ACI Top Methanol Dragster


---
Transport



Eagle Freight Associate sponsor of Henri Joosten

Paul Johnson Transport Sponsors of Dave Hollands Funny Bike



Silja Line
---
Insurance

---

Other Companies




Sales and service of new and used American Motorhomes










Haas Automation, Inc. CNC machine tools.

Ironcad Computer aided-design.







Pioneer Print, official print supplier to Carter Motorsport.






Motorcycle Funerals Sponsors of Max Croot's Snow Mobile.


---

Eurodragster.com aims to bring you links to all the best European Drag Racing web sites. To add your site to Eurodragster's listings, simply email links@eurodragster.com with your URL and a little information about your site and we'll do the rest. When you update your site, drop us a line at news@eurodragster.com and we'll feature your site in our "What's New" section.

Eurodragster.com is a non-profit-making organisation run by a small group of Drag Racing enthusiasts for the sole purpose of promoting European Drag Racing. If you can help us to meet the modest cost of hosting this web site by advertising here, please email webmaster@eurodragster.com. We're sure you'll find our rates extremely competitive.