Performance, Parts, Merchandise etc.


Rules and Specs

FIA Regulations

SFI


Chassis Builders

Europe

Automanics In East Yorkshire, mainly for VW's but also other cars including hot rods, yanks etc.

Chopperworks Dragbike team and Dragbike builder from Sweden

Chris Isaacs race cars Design and fabrication

Cotsweld Roll cages and Chassis

Hauser Racing Chassis builders and race car manufacturers

John Sleath Race Cars Street legal and race car builder

M E Racing Swedish chassis builder Mats Eriksson.

Dale Reardon Fabrication One off race car/ motorcycle engineering & fabrication.

Andy Robinson Race Cars UK chassis builder Andy Robinson
Shorty's Fab Shop Jed Guy's chassis and cage construction firm. Stamford Speed Shop Nostalgia Race Cars and Trailers by Johnny Hall.

Webster Race Engineering Race Car Design and Construction

United States

Mike Bos Race Cars Bluff City, Tennessee-based race car builder

S&W Race Cars US chassis builders who ship worldwide.

Tim McAmis Performance Parts Parts and tutorial videos.


Chroming and Polishing


Ashford Chroming and Metal Polishing Custom chrome and rechroming, metal polishing and metal finishing services.

Aluminium anodising firm with branches around South East England.



Performance Parts - Cars

Europe



Professional fluid transfer systems and performance products

Alders Automotive transmissions, engines, axles, parts.

American V8 engines Importers of Ford and Chevy V8's

ART Designers and manufacturers of laser alignment equipment

American Motor Factors New parts, repairs, restoration - based in Andover

Arton Dutch based supplier of American cars and car parts

ATI Performance Products Specializing in extreme duty racing transmissions, torque converters, harmonic dampeners, and more.

Autoshop Performance parts (Netherlands)

Autoshop Racing Engines Inc. US based company specializing in small block Chevy power

Auto Services Doncaster Ltd Engine machining & rebuilds. Procharger Superchargers. Decades of Race experience.

Bear's Performance Products Manufacturer of quality chassis, suspension and driveline components.

Billadeau Speed & Automotive For all your American muscle car needs

Burt Brown Racing Transmissions Custom built to order for you and your performance needs.

Camcoat Performance Coatings The EuroAgent for Tech Line Coatings Inc. Capable of applying a full range of internal/external exhaust ceramic coatings.

Chelmsford Autos Servicing and repairs business run by Pro ET racer Will Smith.

Dambest Finland Helsinki-based supplier of specialist carburetors for V8 and Volkswagen engines.



Draper Tools Automotive, builders, DIY, gardening, construction, decorating, engineering and hobby tools.

Engine Data Analysis Performance Engine Building, Tuning and Dyno Testing

Exclusive Imports Bossert AG Peter Bossert's Swiss based performance parts company.

Graham Goode Racing Cosworth specialists

GST Racing Seals Specialising in lowest drag seals for high level racers.

Hansell Composites Ltd All forms of carbon fibre for racing

Hauser Racing (UK)

House of Composites Danish based carbon and kevlar engineering company.



John Woolfe Racing Ltd Supplier of American vehicle parts.

Magnom Magnetic filter modules protect engines & transmissions by removing microscopic metal debris responsible for 60-80% of wear.

Maverick Racing Ltd Maverick Racing Ltd. Weather station systems & software.

ModUrSTANG Mustang servicing, parts, conversions from Pro-ET racer Mike Lacey.

Moore International Manufacturers of bearings, rod ends, anti vibration mounts, taper roller bearings and swinging arm bearings.

Nitrous Oxide Advice Forum Advice on nitrous use and new product information from Wizards of NOS.

Wizards of NOS Car and bike nitrous kits, controllers, ancillaries, engine tuning and advice.

Performance Unlimited North Yorkshire-based race engine parts, machine shop services (including CNC and crank balancing) and engine building.

Persaker's Speed Shop (Sweden)

Power Torque Racing Coventry-based distributor for the range of Ford Racing Products from the USA.

Premium Parts Lithuanian-based supplier of US musclecar and race car parts.

Pro Action Spares specializing in reconditioned Holley Carburettors and reconditioned distributors

Pro Alloy Manufacturers of high quality racing radiators, intercoolers,dry sump and fuel tanks.

Real Steel V8 Engine Builders, Parts & Accessories

Nornda Automotive manufacturers of: Rollmaster and Romac Maxi spools, Mini spools, Full Floating Hub Kits and Floating Axles, to suit Ford 9" housings Salisbury and Borg Warner

SMP Europe The UK's leading automotive parts manufacturer and supplier.

S.I.D. Specialists in Design. Custom paint and Bodywork and chassis fabrication

Snowball Racing Production Race and Chassis parts

Spark-Plugs.co.uk Online UK retailer of spark plugs to European destinations. NGK, Denso and Champion plugs supplied.

Specialty Imports Performance parts shop based in Switzerland.

Speed Shack New & used road/race/custom parts, wheels seats & body styling

Superpower Unlimited Specialists for Big Block Chevy 454-706 cu.in. & Ford 460-670 cu.in. engines for street/strip use.

Graham Sykes Performance Engineering Precision engineered components and rider of Syko Racing trike.

Taylor Machine Services VW Racer Martin Taylor, offering CNC machining of custom one off items to a small batch.

Turbo Dynamics Limited Supply and bespoke manufacture of wide range of turbochargers.

US Automotive Stock and Performance Parts for American Cars And Trucks

V8tuner.co.uk Mainly Rover V8 based site, but some US V8 parts

Motor racing fuels and oils plus VHT Traction Compound

Wasp Speed Shop Stock and performance parts for all american engines / cars / trucks

Webster Race Engineering

Yella Terra Australian-based manufacturer of high performance parts for GM and Ford motors.

Zircotec Heat Management Ceramic engine, exhaust header and inlet manifold coatings as used on Andy Frost's Red Victor 3.

United States

Baker Precision Serving the racer since 1970 with a complete inventory of plumbing, rod ends, oil coolers, fire systems, hardware and safety equipment.

Central Virginia Machine Service Home of the Injun engine

CFM (Cubic Flow Modifications) Ohio-based carb specialist.

Crane Cams Camshafts, valve train, ignitions, tuning

CSR Performance Products Specialising in American made high performance starters, waterpumps and accessories.

CV Everything Racing Specializing in Valve Train, Cam/Belt Drives, Pullies and more (Based in North Carolina).

Dale Wilch's new and used New and used parts from the USA

Dart Machine Service Manufacturer of billet engine blocks and cases for motor cycles from Florida - European customers.

Furious Racing Parts American engine builders

Patterson Elite Performance Engines, pistons and other racing components. Custom piston design. Based in Augusta, Kansas.

Pro Header Systems Custom built mandrel bend headers - based in US.

PSI Superchargers manufacturer of Screw Superchargers, Injectors, Mag Drives, Rev-limiters and other racing equipment.

Reeactor Transbrake release system

Scribner Plastics Manufacturers of the best in fuel jugs, engine and transmission shipping cases for the professional racer.

Steele Rubber Tools U.S.-based rubber parts and weatherstripping.

Stroker Kits.com US-based stroker kits for street and strip applications.

TSR Racing Products Drivetrain products

Virtual Engine Calculator Download a free engine calculator

Wilson Manifolds US-based wholesaler of carburetor spacers, nitrous systems and billet manifolds.


Performance Parts - Bikes

Dave Beck Racing Motorcycle performance parts

Big CC Racing UK motorcycle tuning shop with turbo and nitrous systems and engine packages.

Tim Blakemore Racing and Classics Motorcycle tuning, servicing, repairs, track and drag preparation.

Custom Cruisers UK motorcycle exhausts and accessories, including Simpson helmets.

Debben Performance Parts Lots of go faster goodies for bikers



Bike dyno tuning and performance parts

Hogparts UK UK-based source for aftermarket Harley Davidson motorcycle parts and accessories

Power House Greece based motorcycle tuners

Psycle Workz Billet CNC machined Motorcycle and car products

TES Performance Suppliers of extended swinging arms and other bike performance parts

Team Aspenryd Motorcycle race tuning and spares (Sweden)

Vance and Hines (USA and Sweden) Motorcycle performance products

Zodiac Performance Products for Harley Davidson (Holland)


Electrical and Electronic

AIM Sportline Dataloggers, including MyChron3 660 specifically for Jr Dragsters.

Computech Data collection, practice trees, racing software

Datron Technology suppliers of a wide range of data logging and sensors suitable for bikes & cars at all levels of motorsports

Gizzmo Electronics

Lithium Pros Lithium ion batteries.



Nology Performance Ignition Products

Optima Batteries (Sweden)

Performance Trends Racing software and Data Loggers

Race Technology Manufacturers of the AC-22 performance meter


Driving Experience Days

Santa Pod Raceway Mustang Driving Experience S550 5.0l V8 Fastback Mustangs available to hire for RWYB

Santa Pod Raceway 2 Seater Dragster Ride to 170mph in 8 seconds


Headers, Exhausts and Tube Bending

Alunox Race Exhaust Systems.

Collins Performance Engineering - supplier of Mongoose Exhausts.

Fab Shop Headers U.S.-based supplier of headers to European Pro Stock teams.

Kess-Tech Motorcycle Exhaust Manufacturer of motorcycle exhaust systems with adjustable baffle and importer of Supertrapp and Kerker products.

Tubela Importers of the American JDSquared Tube Bending products including the M3B Range most suited to chassis and rollbar manufacture.

Firesuits / Safety equipment

Drag Racing Safety Directory of safety parts for the drag racing industry.
Grand Prix Racewear Sole UK importers for the Team Simpson brand, including helmets, racewear and merchandise.

Impact Race Products Safety gear by Bill Simpson

Simpsonshop.se The Nordic Simpson distributors.



Made-to-measure equipment for racing drivers from head to toe.

Stroud Safety U.S.-based supplier of drag racing safety equipment.


Graphics and Paint

Killer Paint Airbrushed artwork on any vehicle, from mild to wild.

KP Graphic drag racing and hot rod artwork and CarToons, pinstriping, race car paint schemes and T-shirts

Power Race Graphics Graphic Design Services for Racers & Suppliers

TooTall Pinstriping, Hot Rod, Kustom & Race car art, embroidered clothing and more.

Ultimate Airbrush Custom paintwork for crash helmets, cars, bikes etc.


Hoses and Fittings



Professional fluid transfer systems and performance products

ANP Plumbing

Earl's Performance Products

Speedflow


Import services

Air Sea Logistics Ltd (UK) Freight import, sponsor and importer for various UK drag racers

Courier Network International and Domestic freight forwarders


Lubricants

Driven Racing Oils


Kuno Racing Buy Lucas Oils online

Lucas Oil Products

Quaker State

Slick 50


Model Cars, R/C and Slot Drag Racing

660 Slots 1/64 scale slot car drag racing bodies

ACME Diecasts diecast collectable models featuring many american models.

Shapeways 3D Printing company making dragster models for slot drag racing.

Slot Dragster Austrian Slot Dragster track (now closed)


Motorhomes

Freedom Motorhomes Quality new and used American motorhomes for sale.



Sales and service of new and used American Motorhomes

Griffin American Motorhomes New/Used American Motorhomes at very competitive prices.


Nitrous Oxide systems

Build your own Nitrous Oxide system John Williamson's how-to guide

Earl's Performance Products official European distributor for NOS Nitrous Oxide Systems

Wilson Manifolds incorporating Nitrous Proflow Nitrous systems, bottles, accessories and manifolds.

Highpower Systems Manufacturer of Nitrous systems, progressive nitrous and turbo boost controllers, boost retard ignition systems.


Racing Fuels

Morris Lubricants

Sunoco Race Fuels Europe and Middle East


VP Racing Fuels


Safety and Medical

Lifeline Fire & Safety Systems

Event Safety Group Rescue and medical cover for a wide range of events


Software


Suspension

Spax (UK)


T Shirts, Clothing, Videos, Games & CD's

Allard Chrysler Action Group Support the restoration of the UK's first dragster by buying signed prints, T-shirts, polo shirts and much more besides.

DP Associates Nostalgia videos

Duke Video Suppliers of UK and US drag racing video's.

Hotrod Tiki Hot Rod clothing, DVDs, books and mags.

Harmedia Keith Harman's hot rodding and drag racing products.

KP Graphic drag racing and hot rod artwork and CarToons, pinstriping, race car paint schemes and T-shirts

Outlaw Design Custom clothing from Sportsman ET racer Don Brittain

Reaper Wear Motorcycling apparel with attitude!

Beyond Retro Retro style nylon jackets in 60's period team colours.

The Cap Factory Design and order your own baseball caps on-line

Time Travel DVD's DVD's of the very earliest days of UK Drag Racing


Track Timing Equipment

Track Services International Timers (European Division)

Race America Sell timing equipment worldwide - including wireless.



Transmissions

Alders Automotive transmissions, engines, axles, parts.

Art Carr' CP Transmission The first high performance overdrive automatic transmission site with over thirty five years in the automatic transmission industry.

Bruno's Automotive American Transmission suppliers

Nutty Professor Transmissions Mopar Torqueflite 727s built to your requirements.

Monster Motorsports High Performance Transmissions, Torque Converters and Accessories Shipped World Wide

STA Autogearbox Aylesbury-based, agents for J.W. Performance Transmissions

Web Design

3t creative Innovative ideas and solutions for both printed media and the web.



Escape Design For all web and graphic design needs



Peter Walters Race Design Design Web, paint, print and racewear design.



Wheels and Tyres



AEZ

Furlong Tyres

Goodyear

MandHtires.com largest M & H Racemaster Tires warehouse distributor inthe world.

MisteR Tee's Wheel Nut Emporium Wheel nuts and studs, locking nuts, tyre valves & caps, centre caps & spinners by mail order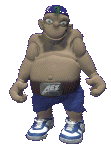 Wheelwright UK distributors of AEZ wheels



---
Eurodragster.com aims to bring you links to all the best European Drag Racing web sites. To add your site to Eurodragster's listings, simply email links@eurodragster.com with your URL and a little information about your site and we'll do the rest. When you update your site, drop us a line at news@eurodragster.com and we'll feature your site in our "What's New" section.
Eurodragster.com is a non-profit-making organisation run by a small group of Drag Racing enthusiasts for the sole purpose of promoting European Drag Racing. If you can help us to meet the modest cost of hosting this web site by advertising here, please email webmaster@eurodragster.com. We're sure you'll find our rates extremely competitive.