The Gleadow family's story and history
- by brothers Brian, Mick and Bob. Part 5 - Jurassic Parts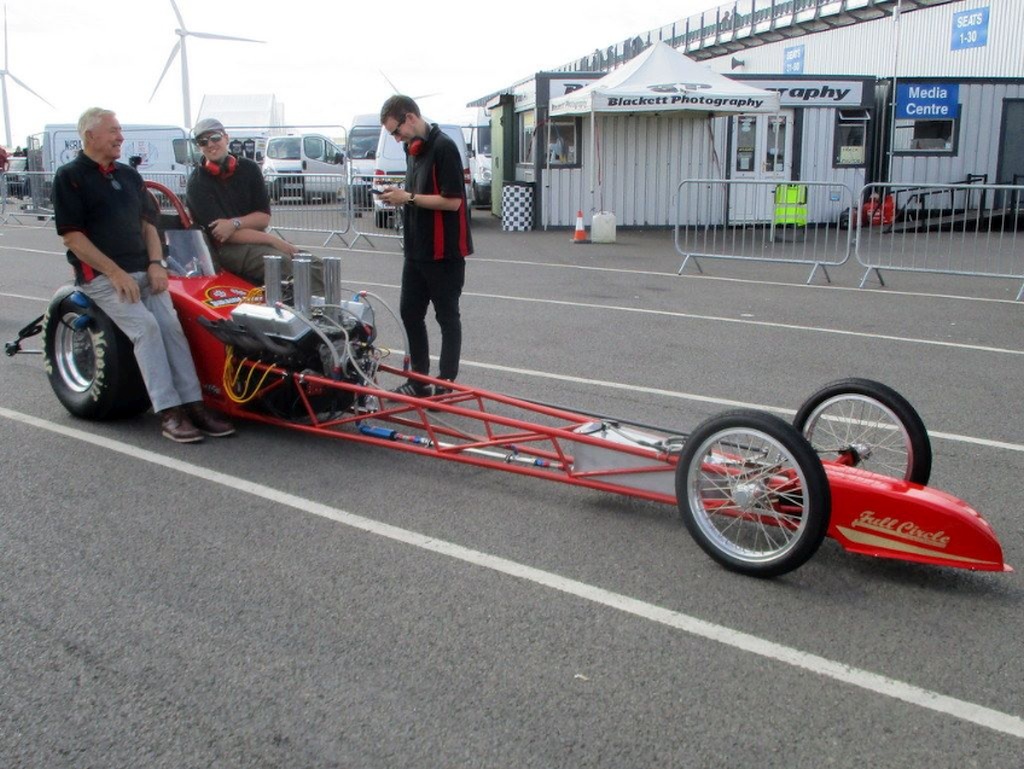 As told exclusively to

Introduction: Mick got back into drag racing, quickly contacting friends to obtain a chassis and drivetrain for a slingshot dragster, running it in Wild Bunch as Jurassic Parts. It was succeeded by a new build chassis, Jurassic Parts 2, which has run into the eights with a small tip of the can. As Mick's retirement project, we look forward to seeing it run in 2022.
After deciding to return to drag racing, the question was what type of car to build; altered; dragster or door slammer (nah!) So I went to Santa Pod to catch up on racing and it was clear that the sport had changed a lot, in particular the build quality of bracket cars and the safety standards were much better- long overdue. I also felt at home straightaway and people were chatty, I felt like I was being welcomed back, which was lovely.
I've always thought that the dragster is the ultimate quarter mile car, with maximum bang per buck, so a dragster it was! I liked what I had seen of Wild Bunch as a category where the racing was affordable and with plenty of track time, so what else to do but go to see Roy Wilding! Of course when I got there Roy had a front engined dragster chassis in the rafters which he would sell me, deal done! Things had changed so much that for the rear end, before it would have been Austin Westminster or Sherpa now its 9" Ford; £2K and then some, but it all makes sense, safety wise and reliability.
Initially I thought about building a Flathead Ford but that was so expensive that I decided on a small block Chevy, which I had run in Motor Psycho. It really is a powerful, easy to work on motor and pretty cheap as well; you can get parts from the States in a week or so or even over here. As I was still working then, time building the car was a bit restricted so it was evenings and weekends but that was OK because I could take my time and spread the cost. So from about 2007 I started building it up, bought a Powerglide from John Munday, a Chevy 350 from Mick Pusey. Roy Wilding was so helpful, he mounted the rear end, engine and gear box mounts and generally pointed me in the right direction, I needed that because everything had changed! My brother Bob also helped out with some Chevy bits from when they ran a blown small block in a T bucket.
| | |
| --- | --- |
| | |
Of course there were other important decisions to be made such as the paint job and name! I tend to prefer bold single colours over more elaborate paint jobs – and it's cheaper! I decided to go with Red, the colour used on Vintage Tin, with a black chassis. I like red and black as bold contrasting colours and I stayed with that on my second dragster; even my generator and compressor are red and black, a bit of a theme emerging because so is my mobile phone cover;-)
Regarding the name I wanted a nostalgia themed name and a name not used before; it came to me when I was browsing on the net and found a scrap yard in the States, called – Jurassic Parts! Perfect!
I gradually built the car up and in September 2010 actually made it to a RWYB, we had some oil pressure problems initially but got those sorted and the car sounded really good. Got the car in the 10s pretty quickly and to a best of 10.17; decent times for a gas burner with stock heads, 10:1 compression; a single 4 barrel with a hydraulic cam. I never leant on that motor because I wanted a low maintenance, low cost set up. So up to 2014 I ran at some Motorsport UK meetings, Dragstalgia and RWYBs and had fun with it.
By this time I thought I had reached the limits of the car and I was pretty taken with the look of modern nostalgia cars, Wayne Ramay's car in particular – also red! Lots of chassis builders were really busy then and I was lucky that Bill Felstead of Comanche Race Cars had a gap in the schedule and was able to build for me a new front engine chassis. We brainstormed how it should look, had lots of pictures of front engine dragsters spread out in his workshop, but guess what, Wayne Ramay's car stood out so that was how it would look!
I sold the first chassis to James Ford who must have sold it on because it's now run by Robert White in Wild Bunch. Bill finished the car in October 2015, over the winter and into 2016 I rebuilt the engine with 12:1 Ross Pistons, Eagle Rods, Comp Cams mechanical tappet cam, ported heads and, the highlight, Hilborn stack injection, (made in 1967) and alcohol fuel. I finally got to race a Junior Fuel car, which I thought about first in 1975! This second car was named Jurassic Parts 2 (shown as 2 claw marks on the top panel logo).
| | |
| --- | --- |
| | Photo © Callum Pudge |
The car was debuted at Dragstalgia in 2016 which was taken up with running in the cam, but it was nice to show off the car and a new (well, to me) box trailer; to start with it had a tendency to pull wheelies, but that was sorted with a weight bar at the front. Since then I have run the car 3 or 4 times a year, fitting around family time and life in general. We ran a 9.8 on its third run, and then got the times down to 9.0 with new Hoosiers. In 2019 we put 20% nitro in it and got straight down to 8.9s.There is more to come from the car and I'm aiming to get it into 8s regularly, with a few developments ;-)
As I have now retired, this is my retirement project, nothing better than working in the garage listening to Planet Rock! Covid put paid to 2020, apart from the Hot Rod Drags and then we had convertor issues. 2021 has been taken up with chassis work, an engine rebuild, including a brand new crankshaft (first time ever after 50 years of "pre-loved" crankshafts!), a transmission and convertor rebuild!
The crew is mostly family, son Stewart, wife Cath, brother Brian who has returned to drag racing for the last 3 years and Sam Alder, who shows great patience with Gleadow traits!
Stewart has certainly inherited mechanical skills and has tackled jobs on his cars which I would have avoided. Working in NHS Pharmacy, I also know that if I have asked Stewart to put x amount of fluid in for example, the transmission it will be just right. Brian has 50 years experience as a mechanic, which is invaluable; Sam is into cars generally and is a very capable guy; finally my wife Cath who for 40 plus years has supported me, encouraged me (very directly at times!) and who has kept us fed and then some! Indulging myself in racing would not be possible without help like this and I am very grateful for that..
So now it's onto 2022 and in May 2022 it will be 50 years since I first drove a drag race car, which was Motor Psycho - the beat goes on...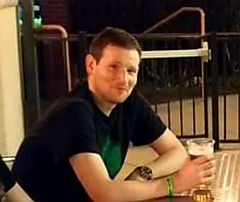 Stewart writes:"The Gleadow family is one of "engines and cars" both on and off the drag strip, with both my uncles (Robert and Brian) working in the auto-trade, it's always felt so natural.
"I was am the youngest of the Gleadow children growing up at the race track, so the race track became a playground for me, with the smells, smoke and noise that comes with drag racing. I was either in the pit shops trying to buy dancing Coca Cola cans or playing around the jet dragster in the pits. Being a child at the track did have its dangers, as I did get my legs run over once and witnessed Andy Hill's spectacular accident at the track but I never really worried about the safety aspect - which when all is said and done, the accidents record in drag racing is pretty good.
"My family did eventually take a break from drag racing, but with motoring being such an integral part of my youth, it's probably no wonder that I found myself obsessing over American cars especially the Dodge Viper 1996 GTS. Away from the track, I wanted speed so as a teenager I ended up in Karting, racing in the TKM class at Red Lodge - which Is a very fond memory for me.
"I have never driven any of our dragsters and I think only a few of the Gleadows are crazy enough to do so. As I got older, I found my own niche, in old Volkswagens, which by pure chance my cousin Adam did as well. We were often in the VW section at the track and I think the sheer unreliability of my VW taught me everything I ever needed to know about drag racing which can be both hugely rewarding but equally frustrating. I hope to have a long involvement in drag racing myself with my Dad (Mike), Mum (Cath), uncle Brian and friend Sam Adler with our car, Jurassic Parts 2, which we race in the Wild Bunch class."
---
Gallery: click on any thumbnail for a large image.

Feature ©Eurodragster.com

Back to pioneers index

Back to News page


---