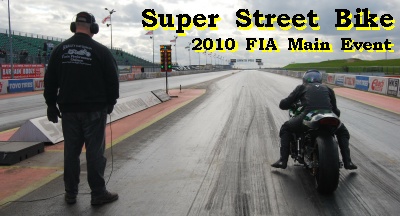 As told exclusively to

Tuesday 1st June: Who da man?
I think we all know the answer after the best ever series of SSB runs seen on this side of the water. After stunning the field with a 7.40 in the last qualifying session yesterday, Ven went through the 32 bike ladder with – 7.33, 7.48, 7.31, 7.35 and 7.32. I have no idea what the slacker was doing on that lazy 48, but that is an impressive string of runs. Well done that man.
I looked down the assembly area today at the 32 bike field lined up ready to run and it was a stunning sight, underpinning the rapid development of this class. The standard of the bikes is a credit to all. The standard of racing was outstanding. The number of personal bests run this weekend are testament to how the guys are improving – I lost count of the number of PBs, but Mickey T, Boss, Scott and Nige Barker stand out for me and I'm sure all four of them would have been more than happy with that at the start of the weekend. It was also great to see Mickey going rounds in the 7.7s – fair play to that man after some early season problems.
There was very little to be down about, but I did feel sorry for Thomas Granica having so much damage after travelling all this way. I know you're feeling down at the moment Thomas, but I'm sure we will see you back soon.
Brad gave me the smile of the day. I had watched him whirling round the pits helping out not only the Saunders and Holland bikes, but all and sundry for the whole weekend. As we watched the 32 bike field start to push round for round one he sauntered over and said "I used to get that racer wee thing. Watching this I need a racer wee and I'm not even riding."
Beamer of the day was from G, who was walking round the pits with a smile like a slice of melon after his 7.82 on the new turbo set-up. And he doesn't have to pay a man to walk in front of the bike with a red flag now he's got shot of the nitrous set-up.
Busiest man of the day had to be Grumpy, who as well as riding his own SSB was running around getting the four Veidec bikes set for the Pro Stock elimination runs. No wonder he's grumpy.
With the Main Event now over, this is the final instalment of the blog, so thanks to all for their help and input to the blog. Apologies to the guys who got their legs pulled a bit and thanks for taking it in good humour. Good luck for the rest of the season and see you at the track!
Monday 31st May: Qualifying ends.
Just back at the hotel after a long day at the track, so apologies for the short Blog entry today. Quite a frustrating day for the SSB guys, as the final qualifying round was held early in the day. But then the two rounds of eliminations scheduled didn't occur due to two long Pro qualifying rounds which were interrupted by normal events such as oildowns, but also the more unusual including a power cut and a Pro Mod car choosing to demolish the three. But as always, the hard grafting Santa Pod team got us there.
Just a couple of reflections on the SSB qualifying round. I thought the 7.40 from Steve Venables to take the number one spot was outstanding. He chose to make a bold call and change the suspension on his bike after struggling and it paid off. We all know Steve has been struggling with back problems as well. So to pull this run out of the back just underlines why the guy is a Champion and record holder.
Mickey Templeman gets the other highlight of the session note. Slightly soft on the launch, he went right, he went left. And then the light came on with a 7.82 - well deserved, the guy has had a few challenges this season and this must be a real boost for him.
A couple of other thoughts. I watched guys weaving left and right up the track; then Garry gets out there and it runs like it's on rails - maybe that big frame just plants the bike. Mark Watkins was worthy of note with his combined stretching and simultaneous launch technique. I know it woke him up! The Saunders bike makes a lot of power - the major league wheelie close to half track showed that.
So we ended up with our top sixteen with a bump spot of 8.02 - remember the Blog a few days ago, where I compared this field to the MIROCK field in the US. Well done to one and all - some winners and losers so far this weekend, but as a class the guys have been a credit to the sport and certainly showed why they should be on the card for these major events.
Back tomorrow with the final instalment of the SSB Blog.
Saturday 29th May: Saturday blues.
So here's an update from a wet Saturday afternoon at Santa Pod. Actually the rain has stopped now, so there is a chance of a round of Pro qualifying later this evening.
I stopped by Steve Mead's truck, as I was feeling guilty about putting the tipster's hex on him by picking him in my top ten for the weekend's racing. To be fair to me, Worldwide Walter Sprout (see www.worldwidewalter.com) had told me that Steve was all set for the meeting and would be on one, and who am I to disagree with W? Steve had two serious problems before he even got on the track, both occurring while riding back from scrutineering. So he had the frustration of being in the trailer on Friday thrashing to get the bike fixed while the rest of the guys were enjoying a sunny day and several qualifying rounds. So at the moment he is at number eighteen, so really needs another shot to improve his prospects. Steve did want to point out he was one place quicker than Grumpy though.
Number one qualifier Rick Stubbins has had a busy weekend to date and on Friday was helping Franko get his motor back together while also trying to work through his own qualifying programme. The first two runs were below par, leaving him well off the pace. But after discovering a partially blocked injector, session three produced a 7.48 and the number one spot. So things are looking good for the eliminations and my 5/2 odds remain the same at this stage.
A walk into Dave Holland's trailer saw him bemoaning me putting the pressure on by declaring him 2/1 favourite. I walked out of the trailer thinking that he was sandbagging and then met Brad O'Connor, the tune up guy behind the Holland bike. It transpires that Team Holland has been out for a couple of libations on Friday evening. Which turned out to be some weird game where a different beer was drunk every round, together with a different shot. Brad said he would stay for a couple and ended up staying until 3:30. He didn't look good. So maybe it's as well today hasn't been a hot and heavy qualifying day.
I asked Franko about his season and it transpires it hasn't been a good one to date, with two seriously damaged motors in two meetings. So Friday's 7.60 from Scott was a much needed shot in the arm for the hard working team. However it was quite difficult to catch everything being said, as Garry was busy letting me know that his highly creditable 7.57 on Friday made him officially and indisputably quicker than Scott and Franko. OFFICIALLY.
Elsewhere, there has been a little carnage, with both Mickey Templeman and Bois damaging head gaskets. The feeling in the pits is that the tricky track at the recent Springspeed Nationals may have taken its toll on a few motors, so once they were leaned on here at Santa Pod, some failures were probable. Mickey worked until two this morning getting things straightened out and should be good to go on Sunday.
Back tomorrow with more updates, including the damage count from the evening festivities.
Wednesday 26th May: A tale from the foxhole.
Here's a story which I find both sad and uplifting, relating to an old soldier; a tale of human endeavour and spirit; of battling against all the odds and not giving up, no matter what. It seems that some years ago a war took place in a faraway place and for many years it was a bitter war, hand to hand combat with two equally matched opponents giving their best. At least that's the way it seemed. But one side was getting secret new equipment from Japan and though it took a while, they gradually got used to the new kit and the tide of the war turned. Our intrepid hero watched as his comrades fell one by one. Until finally one day, it was only him, there in his foxhole, pondering what fate held for him.
Looking down the hill he could see the massed ranks of the enemy, the state of the art weaponry gleaming and ready to unleash hell. He woke the next morning and it was deadly quiet, too quiet in fact. Was this it - the calm before the final storm?
Peering above the lip of the foxhole he was amazed to see a figure trudging across no man's land. "'Ere Dancey, it's Brad - is it not time you stopped being a stubborn old fart and bolted one of these turbos on?" he said, holding the aforementioned piece of steel and aluminium aloft. Hesitating a second, the old soldier responded "But I said I would quit before I went turbo!" From no man's land, the one known as Brad burst out laughing - "Yeah, I know that, but nobody took you seriously. Come on, let's get down the dyno shop". And so it came to pass.
Anyway, here's Graham's update on his testing from last weekend, in readiness for the Main Event: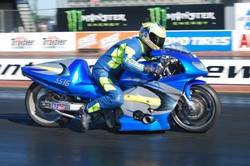 "Testing at the Pod last weekend went very well. We had to finish off mapping the fuelling on the Motec. Brad O' Connor wasn't available but had previously showed me how to apply the "Lambda Was" feature from the log to the fuel map to trim the fuelling, which I did over the weekend. With what seemed like a mountain to climb we had also to tune the clutch in to the extra horsepower and get used adding the progressive boost. Padge took care of the clutch side which gave me consistent sixty foot times and had no problem locking up especially in the upper gears which had been a problem at Easter.
"We started running base boost with a very rich setting and ran 8.8, 8.5, 8.4, 8.2, 8.1 and then 8.0s on a very tricky sweltering hot track, gradually leaning it out and adding boost mainly to the second eighth. Running 180 mph terminals even with a low eighth speed was also moving in the right direction.
"With another couple of days testing at the start of the Main Event to fine-tune everything and start to load the boost in early, we're now more confident of getting mid-pack by the end of qualifying."
Sounds good Graham, looking forward to seeing the new combination at the weekend!

Saturday 22nd May: A comparison.
Here's my final blog entry for a few days. It's my birthday and I'm going for what might be termed as a large lunch, then clearing off for a few days. I will be at the private test day on Wednesday, then at the track again from Friday through until the end of Monday. So in the meantime please keep sending me any updates by E-Mail or PM - hopefully with some updates following testing on Sunday at the Peak Performance Day. I will be updating the blog throughout the race event and will also see if we can get any worthwhile video clips onto YouTube.
Mickey Templeman has been in touch with an update on his preparations for the Main Event. He also told me that the biggest race at present appears to be who can acquire the best caravan for race meeting accommodation - Mickey purchased one which turned out to have someone still asleep in it, while Garry has only managed to get a tow bar at present and is short of the caravan. Keep an eye out for these palaces on wheels in the pits. Onto the bike itself, Mickey takes up the story:
"I had a lot of handling problems last season, but still managed to net a best ET of 7.8 and speed of 188 mph. This season is a whole new learning curve. First I needed to get the handling sorted, so the forks have been reworked by Rick Stubbins and the rear shock has also been updated. So far, so good. The turbo is up at Rick's at the moment having a modification to stop boost creep. The settings which worked last year will not work with the new settings, so I'm running and bit blind at the moment. The two meetings so far this year have been in marginal conditions, so I'm looking forward to the Main Event to get some settings and then build on these for Hockenheim in August. There has been a lot of talk about which tyre to use and I will be using the Michelin Power One and experimenting with different pressures."
Hopefully Mickey can find a tune up and make the very tough field next weekend.
I was thinking about the development of the class in the UK and Europe again, after looking at the recent race results in the US. At the recent AMA Prostar meeting in Michigan thirteen Pro Street bikes contested the first round of eliminations. The MIROCK series recently held the Spring Bike Classic in Maryland, one of the major events for street based classes, and the Pro Street turn out was twenty bikes. The bump spot for the sixteen-bike field was 8.05. Low ET in qualifying was 7.215 and the number 8 qualifier was on a 7.51. Top speed in qualifying was 198 mph.
So the twenty five-bike field at the Main Event is something the riders can be proud of. If we get the conditions, there is also a real chance of an all seven-second field. I think we have a real chance of someone breaking 200mph and a reasonable chance our mid-field qualifier will run in the 7.50s. Now I'm not saying this is an apples for apples comparison, because we don't know what the conditions were. But directionally, the Main Event field will stack up pretty well against the MIROCK field.
Given where the class was even three years ago, the development has been remarkable and I don't think we should feel overshadowed by our US counterparts - the racing is as hardcore here as it is there. The riders have integrated the knowledge and technology pretty well from the US, and they make good use of the leading US tuners to help offset the lack of seat time. The bikes are pretty much leading edge in technology terms, as evidenced by the Saunders and Venables machines, as well as the home grown Stubbins entry. I would hazard a guess the more modest bikes you will see at the Main Event have over £20,000 invested in them, with the leading edge bikes possibly costing £50,000. So the guys have certainly put their wallets where their mouths are, as well as the countless hours in the workshop. So the Main Event may very well turn out to be an SSB classic and when you look at what has been achieved, the riders should be proud of that.
Anyway, I'm out of here, back Wednesday!
Friday 21st May: Ronin returns, and completing the countdown.
Walter Sprout was looking at yesterday's runners and riders Blog article and offered his assessment. "I would have to put my money on Stubbins and Smith. Both nice and quick, both very consistent. They also have a history of success on good tracks and in big races. Ven hurting makes a difference to my call, because I would normally have him in there as well."
Today's updates are from Pete Bellenie and Steve Mead. As has been well documented, Pete has been building a new bike over the winter, while Steve has been busy trying to resolve some niggling problems not only with the bike, but also his race transporter.
Pete takes up the story...actually, I have to confess, Su takes up the story as Pete can be a little light on word count. And description. And information in general. Only pulling your leg Pete!
"Last year was an interim year for me to allow Rhiannon, my daughter, to compete in a full racing season in Junior Dragster and therefore I attended only two meetings on Ronin II, one event being the NitrOlympX at Hockenheim in August 2009. Ronin II, was built initially in 2001 with nitrous but this was changed to a turbo power adder, the only way forward in Super Street these days, in 2008. The bike had run several 7.9 second runs.
"The rolling chassis was sold last year and development for Ronin III promptly began in my 'little' garden shed over the winter season. Due to several letdowns with the swing arm and other items the project has been delayed but I am now beginning to see the light at the end of the tunnel and will appear again on Ronin III at the Peak Performance Day prior to the Main Event, to see what the lady can achieve. The Main Event will see a new bike but not quite a finished paint job but the regulatory yellow is still there and the purple will come very soon. The bike is currently at BTC Moto Electronics being wired, so things are on schedule.
Both Rhiannon and I are to race at the Main Event under the new Bellenie Racing banner and hopefully all meetings thereafter for our respective classes".
Steve Mead called me yesterday with an update on his 2010 racing programme. Actually, if you read my light-hearted runners and riders piece yesterday, you may have noticed only nine riders discussed, which is an odd number. My tenth slot was reserved for Steve, as another of those guys who may be an each way bet, but I didn't have enough updates to make the call. So here's the story from Number 10.
"It's been a frustrating season to date. I have just got back from Spain, as I needed a break for a few days before the Main Event. Things haven't gone well with the bike, but then the race transporter also expired on the way to the Springspeed Nationals.
"But anyway, the bike has been fully sorted and now has the number one motor in, with a fresh R&D Motorsports transmission. My earlier outing was with the spare motor. So I have a refreshed motor in the bike and am confident in that. I also have some new clutch modifications from Tim Hays in the bike, which will improve short times.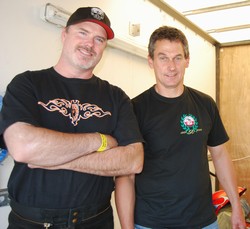 The bike ran 7.5 last year with Walter Sprout riding and has been improved since then, so I'm 100% looking for a Personal Best. Lucas Oil were kind enough to offer me sponsorship for this season and I also enjoy a lot of support from Hays and ECS, so it's time for me to reward their faith in me.
"For the Main Event I will have help in the pits from Malta's Simon Giordmaina, who is a proven seven-second runner himself. Walter Sprout will also be supporting me all weekend by phone and over the internet - the plan is to send run logs to him after each pass and he will advise on the tune up. I will also be checking in with Tim Hays to ensure we are getting the best from the new clutch set-up. So I have the bike and I definitely have the backup and will be giving it everything for my sponsors on the Lucas Oil bike."
"I think readers will agree with me that the Lucas Oil bike is one of the best-prepared in the class and certainly has the goods and backup to be in the mix. My prediction for Steve, to round off my picks from yesterday, is that he will run a Personal Best this weekend that may see him qualify in the middle of the field. He doesn't have enough laps this year to go all the way in the eliminations, but he's probably a 25/1 bet and will go home smiling with a new PB.

Thursday 20th May: Runners and riders.
The excitement is brewing about the Main Event; there are going to be a lot of guys wringing the last ounce out of their bikes looking for the win. So I thought I would look at the runners and riders just for fun. Nothing serious, after all I'm no expert and no death threats please if you aren't listed (well no more than usual). Here are my current top picks for the Main Event:
Dave Holland: I really fancy Dave to do well in the event and can see him taking the win. Walk into the Holland trailer and there is always an air of calm from the very experienced Ken Cooper and Dave - they have been there, done it, spilt beer on the T-shirt. A big meeting like this will see them come to the fore when the pressure is on. Plus they have a lot of technical back up from NLR in the form of Domingo and O'Connor (sounds like an Irish flamenco troupe). The bike is getting quicker as well - my money goes here. 2/1 - Holland lifts the trophy.
Rick Stubbins: The Champion for a reason - quick, very consistent, always well prepared and adapts to conditions well. I can see him carding a PB at this event. On form he should be there or thereabouts as the eliminations progress. The big risk to Rick is there are a number of guys with the potential to pull a one-off killer run out of the bag. Gets to the final on current form. 5/2 - close second favourite.
Wayne Saunders: Everyone is talking about the bike. I'm talking about the man. I think this guy is a very experienced racer and his top-notch racecraft will shine through on Monday. Still getting to grips with the new NLR bike, as the track conditions in the UK haven't been there yet. But with a lot of backup from NLR, I think he will qualify well and go quicker and quicker all weekend as the set-up gets dialed in. Don't be surprised to see him nail the best ET and go to the final. 3/1 - this may be the bet to take.
Steve Venables: His fitness will come into play - multiple injections into the back are not the best preparation for a meeting. He will also be hunting for the right tune up on the new bike, but with Barry Henson looking at the data and making key calls, you can bet that Steve will get quicker as the weekend progresses. He is a former Champion and holds both ends of the record, so this is a serious player. All or nothing for Steve, he will either be in the final or the problems will get him early - a 5/1 bet.
Graham Balchin: Tough call - one of the technicians of the class, plus he is supported by the legendary Brian Johnson, so between the duo a ton of experience to call on. And a very aggressive rider at times, it could be argued too aggressive. But I think that a new clutch to dial in might be a little much in this tight event. He'll be there or thereabouts, but all the way may be too much to expect. 5/1 could be a canny wager if the brains trust gets it together.
Dave Smith: I can see the Bounty Hunter PB at this event, as well as topping 200 mph, if he can integrate all the changes to the set-up. But I think his season may end up being about getting the new bike out there to resolve the weaknesses of the current set-up. Will be quick and will go rounds, but maybe won't have enough to lift the trophy. 10/1 for the experienced campaigner, he may come through if conditions are tricky.
Garry Bowe: One of the most determined guys in the class. Nails the bike together himself, gives away more than a few ounces to the competition and isn't that aerodynamic. But he has been improving strongly and took an ACU National event win last season. He may not go all the way, but he will go down swinging. I'm calling 15/1 but this guy has been known to tear up the form book before and it might be a nice each-way bet.
Chris Reed: Has come out of the gate early this year with a Personal Best on a new clutch and tyre set-up. Probably doesn't have the set-up and experience to go all the way in a sixteen-horse field, but he rides the wheels off it and may cause a few upsets. 20/1 bet.
Mark Watkins: The Terminator has been around the game for along time and is a very seasoned and canny rider. Can he go four rounds? Probably not, given the quality of the field. But this wily competitor will be in like a shot if any of the form guys stumble, so he will be taken seriously. May be one of the riders to PB at this meeting. Another 20/1 bet.
Overall, I can see this being the quickest field ever and think there is a reasonable chance the ET record will be challenged. I'm pretty certain Stephen Moon Consulting will be shelling out more than one £50 award for a 200 mph run, so I will get the printing press cracked into life.
Wednesday 19th May: A long ride from home.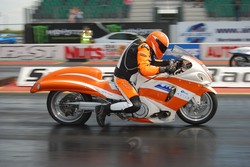 OK, so you think Garry Bowe drives a long way from Cumbria - it's part of Scotland, apparently - to go racing? The champion of long distance driving in Super Street Bike is Thomas Granica, who with his brother and hard working crew chief Peter drives an astonishing 650 miles each way from Germany to Santa Pod. And the guys don't just do it once every season, they make several appearances a year. Thomas sent me this insight into their plans for 2010. He apologised for his English but didn't need to, as it's spot on - he clearly hasn't received an E-Mail from Mickey T recently, as he would realise immediately no apology is required.
"After a good start to the season at the Straightliners meeting at Santa Pod in March, with a string of 7.8s, a 1.30 sixty foot and a win in Top Bike, we were very enthusiastic about the coming season. But we couldn't make the Easter Thunderball due to family commitments. So we decided to attend the first UEM round in Hungary - it wasn't our first visit, I won the event last year. It was a great weekend, with perfect weather and a great crowd. But we struggled with our sixty foot and only managed a series of 1.4s. Even so, after two 8.0s we managed a 7.9 and a 7.8. Everything was looking perfect, as the next best SSB time was an 8.5. But in drag racing anything can happen, as we all know, and even though I took the win in the semi-final, I lost the valve bucket on number four cylinder. We didn't have time to make the change and so we had to concede the final.
"We are now preparing for Santa Pod and plan to arrive on Wednesday, in readiness for the Test Day on Thursday, where we can hopefully sort our clutch issues. For the race, my goal is to get a good qualifying time around 7.6, which is what I think is in the bike, if the rider doesn't make any bulls - it's possible. For the eliminations, we will just be happy to go some rounds, because every rider in SSB is hard to beat. We are looking forward to this and we are proud to be allowed to race at an event as prestigious as the Main Event at Santa Pod.
"I want to thank my sponsor Ernst Handel, and I also want to thank my brother and Crew Chief Peter. Without him I wouldn't be where I am now, I owe him a lot."
The immaculately turned out orange Hayabusa is a credit to the class and the team of Thomas and Peter are popular members of the tightly-knit SSB community. Good luck for the Main Event guys!
Tuesday 18th May: Have you got what it takes?
Watching a Super Street Bike launch from the start line at close quarters is a reality check for those who believe that drag racing is easy - a drama-free straight line from light to traps. Not. Watching the SSBs laying down an eighth mile blackline, or lifting the front wheel in the timing traps focuses the mind of the spectator a little, so what it does for the rider I have no idea. At the Springspeed Nationals at Shakespeare County Raceway earlier this month, the SSBs were scrabbling for grip all the way down the track, with the riders moving all over their bikes to keep them in the lane.
Garry Bowe mentioned to me that the bikes "Ride themselves" and are relatively easy. My suspicion was that either Garry was underrating his own substantial riding skills, or that he had been on the beer again with Templeman, Field, Stubbins and Manning at the Dog & Dongle in Nantwich. So I asked noted SSB electronics wizard Brad O'Connor for his view on the subject. As well as being one of the leading technical minds in the sport, this season applying his skills in the Saunders/Holland/NLR camp, Brad is no mean rider himself.
"With twenty five riders at the Main Event there will be close on 14000 bhp in the pairing lanes when the Super Street Bikes roll down", he said. "Each one is a 500-600bhp machine - at 2500bhp/ton the same as a Top Fuel bike, placing all that power through a piece of treaded rubber no bigger than the palm of your hand.
"To get everything right you have to get on full throttle as soon as you leave, the power/thrust when dialled in correctly is consistent from the launch until just before the eighth where the combination 'runs out' of power/torque and things start to slow down...a bit". For us mortals, I think "A bit" still equals "Eyeballs being pressed into the back of the skull".
Brad continued: "The shift light comes on after the first to second shift approximately every 0.8 seconds, in between which the riders are making decisions on wheelies and wheelspin - severity and direction - and are making compensations all the way down the track.
"In order to make a good pass every part of the rider's routine from the burnout box to the line and up the track has to be on the money, as when it goes wrong these bikes bite back.
"The most important sensor on the bike is the rider. All of the riders in Super Street bike are excellent, sure some are better than others, but they are all top quality guys. There are no bars to save you, no roll cages, no seat belts, just you the throttle and a few millimetres of glass fibre and cowhide to protect you. Anybody who throws the clutch on one these bikes must be confident in their set-up and personal ability. This is man and power in its most raw form and one of the hardest tests you're likely to face on a motorcycle!"

Monday 17th May: Ven's back, and Ven's back.
Steve Venables, Super Street Bike record holder and owner of the multi-bike Ven Racing team, has been a notable absence from recent meetings due to ongoing medical issues. Here he explains the background to the problem and also looks forward to the Main Event.
"After sitting out the Big Bang and Springspeed Nationals due to a back injury, I am now getting back into race mode and getting the bikes ready for the Main Event. I am still getting to grips with the new bike which is running a new engine and turbo combination from Velocity Racing which is producing a lot more power than I first envisaged. I have booked the two test days running up to the Main Event and hopefully will use this time to tune the new bike in.
"I am also partway through a course of prolotherapy which is injecting a substance into the ligaments in your back to strengthen them, each time it's six injections into my lower back. I've had one treatment and have two more to go which I have worked around the Main Event.
"It would have been the easy option to bring out the old trusty bike and I have thought about it more than once, but I do think when we get a hold on the new bike it will have great potential. But I am bringing both bikes up with me so I can test the new turbo system on both bikes.
"We were hoping to have Barry Henson over here for the Main Event but due to work commitments he can't make it. However he will be on-line 24/7 - his wealth of tuning and racing expertise is always appreciated. Also a big thank you to Ray Debben for his usual high quality engine rebuilds ready for me to inflict pain on, thanks also to Crescent Suzuki for all their help on parts on my and Jemma's bikes and Lee at LA Racing Parts for supporting me with VP fuel.
"So here's looking forward to a sunny Main Event where there are a large and growing number of quality teams in Super Street Bike all hoping to take my current ET and speed records (and I'll be doing my best to keep them). Best of luck to everyone!"
I thought that "Producing a lot more power than I first envisaged" was a pretty mind-boggling comment from a guy who has run 7.30 and is one of the most experienced pilots of these 500+ bhp bikes. It looks as though Ven may have something for the NLR bikes once gets the new bike dialled-in and he gets fit.
I got a bit confused about which bike was which, so Ven kindly sent me these photographs of his 2009 Hayabusa and the new 2010 bike, which débuted at Easter.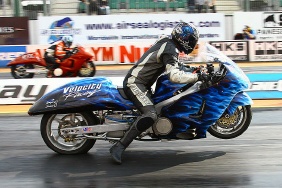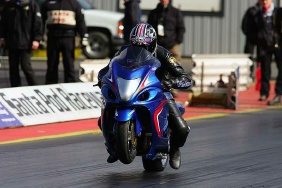 In addition, Ven's daughter Jemma is doing a great job on her Suzuki GSXR 1000 in 9.50 Bike, while Graham Balchin owns the ex-Ven Kawasaki ZX-12 which he campaigns under the Ven Racing banner. As you can see, Steve hasn't been reluctant to invest and was the pioneer in importing SSBs from the US, all from his long-time friend and tuner Barry Henson of multi-Championship winning Velocity Racing.

Stay tuned for more team updates this week. We have updates from Thomas Granica, Pete Bellinie and Mickey Templeman. I also have a lot of general comments from the Northern contingent which I'm trying to make sense of - something to do with queens, caravans and incontinence. Whatever they put in the beer up there clearly messes with the mind.

Sunday 16th May: Bois and the Bounty Hunter.

Today's blog features one of the veterans of the class, plus a relative newcomer who is most definitely high profile.

Dave Smith is known as the Bounty Hunter as he is always there or thereabouts when prize money is to be had. Actually there might be another, more weird, reason but let me go with the obvious one. While some guys have chosen to go with US setups right from the off, up to and including complete new bikes, Dave has always taken a home grown approach to his bikes - for example, he made his own clutch for the Busa he currently rides. He is also something of an innovator and was one of the first to adopt the new Michelin Power One tyre last year and shortly after this change he clocked the first 200 mph run outside the US. His quickest run to date is a 7.42 which has been competitive until this season, but as the pace quickens he has no plans to be left behind.

Dave takes up the story: "This year I have been trying a different clutch combination which has so far proven more difficult than the theory, but I think it is now sorted, as it has delivered a best sixty foot of 1.26 seconds. I also have a different boost control method which is giving better power delivery. If the weather at the Main Event is good I would like to see a 7.3 second pass from the new set-up. I am in the process of building a new bike which will debut later in the year and will look stunning. Everything I didn't like about the current bike has been changed on the new one, including the fuel system and the plenum design. I'm looking forward to the Main Event, what a stunning international line-up with bikes from the UK, Germany, Sweden and the Czech Republic."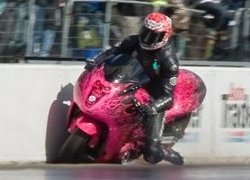 Chris Reed, known in the racing community at Bois, joined the SSB ranks three seasons ago, after a number of years campaigning a 9.50 Bike as part of the notorious Hyena Racing team. His SSB was originally put together by none other than nitro god Chris Hannam and features a Holeshot Turbo kit. Cannon sold it to Steve Venables, but with the Velocity bike being Ven's focus it went to Bois without Venever riding it.
Modifications over the winter have already begun to pay dividends, as Bois explains. "As a proud member of the Hyena drag race team my main purpose is to keep it fun and enjoy all the aspects of the racing events - even during the rain.
"This is my third season with the turbo Hayabusa and new for this season is the MTC Gen II clutch, the Michelin Power 1 tyre and obviously the paint. I have already run a Personal Best this year, going from a 7.76 to a new best of 7.65 at 191 mph. I tried a Michelin for the first time at Easter Thunderball and got the tyre pressure very wrong resulting in it turning right - right into the wall at around 100 mph. I now bed the Michelins in on my road bike for a couple of hundred miles and my new PB is with the Power One.
"I do all my own spannering work, engine builds and fabrication, plus after Brad's one-day course I also do the Motec trickery as well. Spraypoint in Southend did the new paint job - pink is for real men by the way. Mistral Performance is my local Hayabusa guy and he is very helpful.
"I haven't had the new clutch and tyre on a good track yet and am very excited about what might come from the Main Event. I'm hoping to mix it up with some 7.5s and also to be on the fast side of 195 mph."
Great to see Bois enjoying the racing scene, but although his attitude is about having fun, you can bet he is deadly serious once the green comes on. Let's finish with his thoughts on sponsorship: " I don't have any sponsors, I don't want any sponsors...unless Stella Artois are interested."

Saturday 15th May: The return of the Happy Shopper.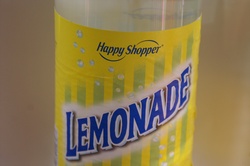 An update from Barker's Busa (or the Happy Shopper as Tog seems to have named us - I think it must be the buying of Guinness with a smile on me face.) After a much too long a break from racing - in fact since the end of 2006, when we managed to get third place in the UK Championships - entirely due to a severe lack of funds and redundancy we are going for a long-awaited comeback in 2010. You don't half miss this lark. With this in mind I bought Brad O'Connor's Super Street Bike towards the end of 2009 and transferred Paul Wing's slider clutch and a couple of other bits over from my old bike.
So after the first round at Easter when I rode like a prat to start with - well over 500 bhp going through an ickle tyre takes a bit of getting used to again, at least that's my excuse - but then started to get it together and ran a 7.86, so not too bad but must do better! We also had a few little issues with the bike so it is now away having a total top to bottom engine rebuild down at Grumpy and Rob's, then it is back to Brad's for remap and dyno set-up, and should be nice and fresh and raring to go for the Main Event, hopefully me included!
I aim to do a few set-up runs at the Peak Performance Day on the Thursday to get the bike dialled in and chassis, clutch, suspension and a good starting boost set-up on what is likely to be the best track I have ever raced on. Then come qualifying on the Friday start dialling it all in and aiming for a new PB to beat my current best of 7.74, as that doesn't really cut the mustard these days with the way the class has come on over the last few years. So I need to be aiming for a big improvement to 7.5s at least, but as always it's a question of adjusting things gradually, analysing the logs to see what can be improved and where things are getting a bit lively, and getting consistency.
And if it works go and get drunk and celebrate with my crew Diesel and Mark, and mates in the SSB camp.
It's brilliant to be back at the Main Event again. This will be a very special event for SSB, and I think this is reflected in the fact that this SSB Blog is going and the amount of entries - everyone in SSB is pulling out all the stops for this one and getting their bikes in the best condition and trying to put on a good show for the class, and I think all are looking for new PBs and hopefully new class records and getting ever nearer to beating them Yanks.
See you all there. Come and say hello in the pits, hope everyone has a brill event and that it's dry! Pete B, say nuffin'!
Friday 14th May: Anatomy of a Super Street Bike tyre.
I have a number of rider and team updates lined up for publication over the next few days. One which caught my eye was the one from Bois who comments on getting the tyre pressures wrong in the new Michelin at Easter, resulting in the bike brushing the wall at 100mph. He also went onto say he set his new personal best at 7.65 on the Michelin Power One. The wholesale switch to Michelins has been apparent in the last season, with Dave Smith sounding the change early on by logging the first 200mph run outside of the US.
I understand some guys are continuing to experiment with the Mickey Thompson and it made me wonder if the issue of tyre choice has been resolved. So I asked the globe trotting Walter Sprout, who has raced SSBs on both sides of the pond, what his view is. Here is his response and it's sure to spark some debate: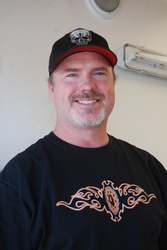 "A key area in the anatomy of a Super Street Bike is controlling the 500bhp+ and getting it to the ground through the rear tyre. The old standard in the class for some time has been the Mickey Thompson MCR2 and the new kid on the block is the Power One by Michelin. They are close in cost and the P1 weighs a bit more than the M/T. Before I decide to test the P1 I want to see how the rest of the US class is working on them, including chassis setup and air pressures. Yes, the P1 is more economical because you can get 70-100 passes out of it, but if it isn't working that really doesn't matter to me. I am more concerned with traction in different conditions and overall reliability and safety.
"So far on a good track the P1 has some advantages that I see. If the track is good, the tyre as it grows leaves a small footprint and has less resistance, seeming to give more MPH on average than a M/T. It seems to have good traction throughout a pass and the tyre loves heat and has good recovery tendencies when turning the tyre on a perfect track.
"But the downside I have seen is that a lot of bikes seem to leave leaning left a bit off the line, and during shifts it looks like the chassis is folding with a quick left pull - like the launches - it happens during the shifts when it's packing the tyre. If it was one bike I could say maybe it's the chassis setup, but I have seen it on multiple bikes from different builders so there is a definite pattern. Also, if the track is cold or overheated and greasy, the tire seems to fall out of its sweet spot and become marginal.
"The M/T as we all know has been the main stay in the no bar classes for a long time. They seem to work in all conditions (as much as a tyre can) and the soft sidewalls are very forgiving even when your chassis isn't quite correct. The problem I see with them is inconsistent production, compounds don't work the same from batch to batch and inconsistent wear - one tire lasts thirty passes and from the next batch lasts five passes. Also the pesky splitting of the tread like a fillet knife has been run under it! When I ran over 200 my M/T chunked pieces one or two inches out of it - the answer from M/T? I was told I didn't have enough wheel speed. I asked "So 206 isn't enough wheel speed?" and received a shrugged shoulder reply.
"So as far as choices go, try each tire and see what you are comfortable with and gives you the best results. I will never choose a tyre because of budget, if you have a $30,000 - $70,000 bike and your scrimping for a tyre, you probably need to re-evaluate your programme or class choice! For me I'll stick with the M/T's for now."
There are some strong views in the pits on both sides of the Atlantic on the issue, so it would be interesting to get some more comments, which I will publish in a future blog posting. Fred Furlong - are you out there? Your views would be very welcome.
Thursday 13th May: Two legends join forces.
We have a backlog of team reports from a lot of riders in the field for the forthcoming FIA Main Event, with which we will update the blog over the coming days. In addition, a number of people have weighed in with technical articles and views, the first of these being Walter Sprout's view on the Michelin versus Mickey Thompson tyre debate.
Our UK resident guru Brad O'Connor keeps promising to share some of his trade secrets, and I'm sure his wisdom will be forthcoming in due course. A further technical discussion is around the area of clutches and Tim Hays sent me a nice piece overnight, although it looks as though Steve Mead got twitchy keyboard finger and submitted it as a news item (only pulling your leg Steve). Never mind, more space for the MTC Gen II clutch material on its way from Eric at MTC!
Next up is a rider who I think is one the best both technically and as a rider in Super Street Bike. His win at the Snowball meeting in Easter 2008 will always remain etched in the memory, as Graham 'Legend' Balchin put on a master class of consistency on a track for which "marginal" would be a kind description. Personally, I will never forget being on the start line for the finals at near freezing temperatures, well after dark, watching Graham disappear into the pitch black of the shutdown area with 7.84 at 186mph on the win light board.
Graham is the other half of the Ven Racing SSB team, with class record holder Steve Venables...I'm waiting to see Jemma Venables take the controls of one of the Ven Racing SSB bikes, but that's a whole different story. Graham rides the Velocity Racing built Kawasaki ZX12 formerly campaigned by Steve and he takes up the story:
"The plan for 2010 is a simple one - get the ZX12 consistently into the 7.2-7.3 second zone. With the lacklustre performance at the Easter Thunderball it would seem this is a tall order, but a lot of work has been happening behind the scenes and the reward for this work has yet to be realised.
"During the winter the chassis has had a major makeover with a redesigned plenum to improve throttle response. In conjunction with the new plenum, numerous hours have been spent fine-tuning the Magneti Marelli boost controller software to improve the tracking of pressure in the wastegate can. The results of this work have been positive, as the boost now accurately tracks the commanded mapped pressure and we no longer experience unexpected boost overshoots. So if you see any fourth gear wheelies this season it now because I was too greedy with the set-up and not because the controller had a mind of its own!
"Another big change is moving away from the MTC Gen1 clutch to a hand clutched slider set-up. We started testing early this year with an off-the-shelf clutch from the USA but this has not worked out and had to switch back to the Gen1 for Easter. From this disappointing start I am delighted to now have on board a true legend in Brian Johnson of Top Fuel Bike fame. Brian and I have spent the last month designing a manufacturing from scratch a new clutch for the ZX12, it is now 90% complete and we will be testing it at both the Peak Performance Days in readiness for the Main Event."
So there we go, with Graham's own technical expertise now supplemented by one of the all-time drag racing greats, you can bet that the Ven Racing Kawasaki will be in the middle of the action at the Main Event.
Wednesday 12th May: The Planning Meeting.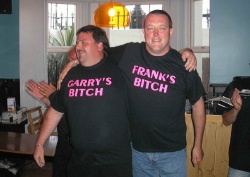 As mentioned in the first SSB Blog instalment, the Northern contingent of Mickey Templeman, Garry Bowe, Rick Stubbins and Frank Field (owner of the Scott Baldwin-ridden Hayabusa) met on Saturday evening in Nantwich to discuss their approach to the Main Event. Actually they were there to drink too much and the racing discussion was an excuse to be there. The guys were joined by Dave Manning of Streetfighters magazine, the monthly bike journal which is well known and respected for its comprehensive coverage of drag bike racing. It has been noted that whenever too much drink is on the agenda, Dave tends to be there. Scott 'Bob' Baldwin was also supposed to attend, but team twner Franko suggested he may have been otherwise engaged with a member of the opposite sex (that's the best translation I can make of the Northern terminology used to describe the situation). Garry is well-known for his assassinations of Franko's character on the 200mph forum, which usually lead to his posts getting banned, but as you can see from their attire, the relationship is much more complex than that. But in keeping with the spirit, Garry was keen to point out that Frank was so drunk at the end of the evening that he got lost on the way home and was wandering the mean streets of Nantwich, Indian take-away in hand, desperately seeking a convenient place for a call of nature.
Having suitably lowered the tone of this fine Blog, on to the racing. Mickey tells us that Garry is confident of running a 7.50 at the Main Event, and he feels that Rick Stubbins may run a Personal Best given the changes to his bike and the track preparation. Mickey's own bike has seen a lot of repair work following his chain parting company with the bike at the last meeting, and the wastegate has been modified to reduce the power in first gear and hopefully reduce the wheelies in the front end of the track. Mickey isn't being left out of the bragging rights and feels he will also see a new Personal Best at the event. Those who saw Sunday qualifying at the Springspeed Nationals will know that Mickey has also been perfecting a new technique, which involves him staging at the sixty foot lights - it will be interesting to see if Ian Marshall allows this devious tactic. But as you can see, the Northern contingent is as bullish as the Holland/Saunders team.
Those who know ACU Champion Rick Stubbins will know that he isn't one to make rash projections, so I left the Saturday night prediction to one side and asked him more about his immaculate and consistently rapid Protek Racing Hayabusa. "Off season modifications included a new Hays clutch, supplied by Steve Mead. This has already paid off with sixty foot times as low as 1.27 in the first meeting on a cold track and this can only get better as the season progresses and I get used to tuning it. The Nitron rear suspension has been modified and rebuilt by Nitron with a new spring and damper rod. I fitted new front brakes, lower clip-ons to improve the riding position and also modified the charge cooler. I'm in the middle of refreshing the motor for the Main Event and will be prepared for a strong effort against this very quick field". Looking at the Easter Thunderball timing data supplied by Andy Marrs, Rick ran a 7.50 straight off the trailer, with a 7.48 in the semi-final and then taking the win with 7.58. So with this kind of performance and consistency in the first meeting, expect Rick to be in the mix at the Main Event.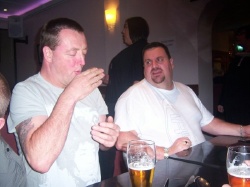 To close out this Blog, captions are invited for this photograph of an animated Garry Bowe and an incredulous-looking Franko.
Answers can be in Cumbrian or Northern dialect, or just normal English. Send your caption to editor@eurodragster.com.
Tuesday 11th May: Let the games begin.
With a twenty five-bike field currently entered in SSB for the FIA Main Event, a lot of hours are being invested in the workshop by all the teams, in anticipation of some tight racing and almost certainly new class and personal bests on a track prepared for pro class cars. We have a lot of updates from all the riders to share over the next weeks leading up to the event, so tune in regularly for news.
Opening the Blog is an update from Dave Holland on behalf of Team Prostreet Busa UK, consisting of the NLR-powered Hayabusas of Wayne Saunders and Dave. Both of these guys have invested heavily in the last few months, with Dave having a new Busa prepared by Brad O'Connor in his Essex lair, while Wayne went the big ticket route having Seb Domingo build a brand new bike in the US, with Wayne going out there to test it earlier this year. The three main forces in Pro Street in the US are NLR, Velocity Racing and Orient Express/RMR, with the NLR bikes being renowned for their innovative approach to the class.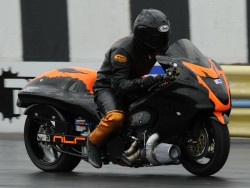 Those who have been around racing for too long will know that Wayne is no stranger to investing heavily in state-of-the-art gear, and will remember him holding the world record for Pro Stock terminal speed in the mid 1990s with his Star Racing Pro Stock Bike (later campaigned to multiple Championships over here by Dave Beck). The team has very experienced back up in the formidable form of Ken Cooper and the less formidable form of electronics wizard Brad O'Connor. While Brad is coy about his contribution and role within the team, it's common knowledge that he is the go-to guy in the UK for Motec tuning and setup, and also that the phone lines between Essex and the NLR headquarters in the US are heavily used.

Dave Holland offered this modest assessment: "We are looking forward to experiencing what our bikes are really capable of at the forthcoming Main Event. The standard of track preparation will be first class and our aim is to dial in some big tune-ups and push the limits as heard as we can. This will be an all out assault for the number one spot and bragging rights, so watch out for some high speed wheelies and some awesome times. The gloves will be off!"

As you can see Dave is taking a low-key approach to the race. But he isn't the only one, so tune back tomorrow for an account of a Saturday night Main Event planning meeting in Nantwich between Garry Bowe, Rick Stubbins, Franko and Dave Manning. I understand Scott Baldwin was due to be there but was called away on a pressing "social engagement". If you think Dave is bullish on his prospects, wait and see what a little alcohol can do for the Northern contingent.


Feature ©Eurodragster.com


---
SSB Racer web site
200mph Forum
Back to News page
---