Gleadow & Galloway Motor Psycho AA/FA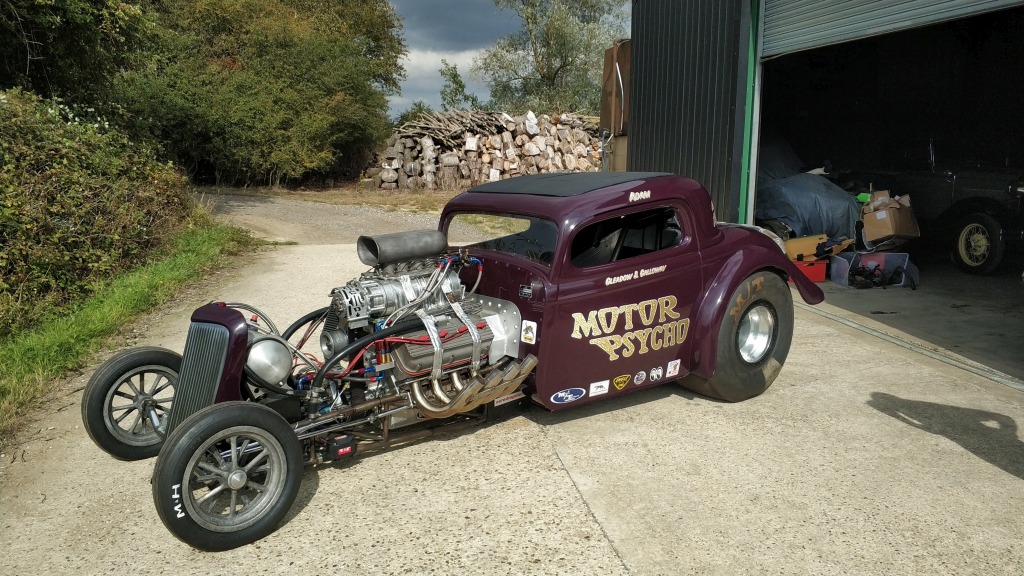 The Gleadow family have been involved in British drag racing since Adam's grandfather Charles ran a catering van at a Debden sprint meeting and the first Dragfest. Charles's sons Bob, Mick and Brian then ran a Ford Pop called Motor Psycho, and over the next 30 years they fielded a series of cars including a slingshot, T-bucket/Rover V8 altered, Mustang funny car and Top Methanol dragsters driven by Eurodragster.com sponsor Fay Fischer and Dave Wilson. The next generation was involved from 2000 when Adam Gleadow started in Junior Dragster, moving up to an injected methanol big block altered in 2006 and a blown alky NFAA '34 Coupe in 2009 that later gained a new I.C.E. chassis, and T-bucket and Bantam bodies. Come 2016, the team were thinking about a new drivetrain – and nitro.
Click on any picture for a large image.
Eurodragster.com: What was the source of the drivetrain and what mods had to be done to the existing chassis?
Adam: We purchased The Mob complete from Ollie Burn in spring 2016 and set about moving the engine and drivetrain over into our car. The deal had been in the making for a year or so and after selling on our alcohol Rodeck Chevy, clutch, Lenco etc we were in a position to make it happen.
Bill at Comanche Race Cars undertook the job of mounting the 417 Donovan Hemi in the chassis and re-locating the rear axle to suit a smaller tyre, with the wheelbase shortened to 120" and a drop tube/torsion bar set up with zero overhang instead of a-arms, a mid '70s fuel altered look was our vision.  
Eurodragster.com: How did the build progress from there?
Adam: We got the rolling car home in December 2016 and set about stripping it to a bare chassis in preparation to completely go over the whole car back to front, a quick engine swap was off the cards at this point!
As we went through the build we carried out a lot of upgrades throughout the car, remounted and tinned the body, fitting shorter double wheelie bars. There isn't much that hasn't been re-engineered, making the car much more user friendly for servicing and also more comfortable in the cockpit. We also fitted a Butler lateral head support system and a poured seat insert.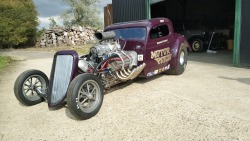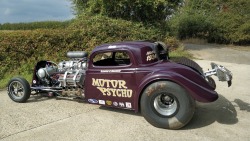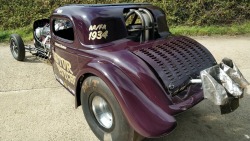 Eurodragster.com: What work has been done on the Donovan Hemi?
Adam: The engine has been fully freshened with new liners, rods, pistons etc, crankshaft balanced and flywheel/clutch overhauled. Fuel system changed from a bug-catcher to new Hilborn 4 port with the same Dave Benjamin fuel system.
One of my absolute favourite parts of the car is the stainless zoomie headers, after a lot of research I showed my cousin Ed what I was after and he absolutely nailed it!! Custom made from 2.5" stainless steel with a long swoopy bend, they finish off the big Hemi perfectly.    
Eurodragster.com: How did you fit the fuel tank and oil sump?
Adam: Space at the front of the car was at a premium so it took a bit of creativity to fit a suitable size fuel and dry sump oil tank in but with help from Gary Sanders at XCS we came up with a very neat and (for the space available) accessible solution.       
Eurodragster.com: The paint and sign writing looks fabulous!
Adam: Martin Maxwell handled the Ford Aubergine paint on the body (to match Brian, Mick and Bob's original Motor Psycho Pop in 1968) Adam Reed painted the bootlid and grille. The graphics were done by PWRD and signwriting by my good friend Joe Curtis at Fresh Reflections.
It's been a very long road to get the car completed, but we are very proud of the final result and look of the car and achieving a dream I've had since I was 7 years old watching Clive Mechaell race.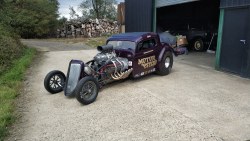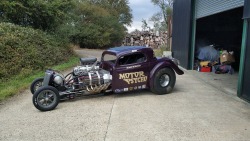 Eurodragster.com: What are the team's plans for 2020?
Adam: For 2020 we look forward to making progress with testing - small steps to get a handle on nitro and hopefully we will see a few more cars emerge that are currently in the works and we can make real fuel altereds a more regular sight at the track again.
We recently had a family trip to the March Meet at Bakersfield to celebrate Bob's 70th birthday with Brian, Mick, Martin, myself and Stewart. We've come back with a lot of inspiration, help and advice from the American fuel altered guys.
Eurodragster.com: So when will we see it on track?
Adam: The car is sat complete and ready to make the first test passes as soon as the current Covid-19 situation stabilizes. We're working through some updates and tool trays/racks to make servicing and maintenance more straight forward in the mean time.
We have also fabricated under engine belly pans in addition to the diaper, for another layer of safety and to minimise down time in the event of any engine damage.
Eurodragster.com: Who's in the team and who supported you?
Adam: As always these things cannot happen without a lot of help and support.
Firstly to my partner Vicky and my dad's partner Christine for for putting up with the late nights and weekends at the workshop. To my Dad for supporting my fuel altered dream at all times, our crew, Darren, Martin and Chris, without them none of this would be remotely possible.
Then there's the people who have provided help, expertise, time and skills to help us achieve this goal. Fuel Altereds Forever!
Thanks go out to to;
Lawrie Gatehouse, Nick Davies, Rob Loaring, Ollie Burn, Paul Stubbings, John Wright, Randy Bradford, Dan Pettinato, Bryan Hall, Shawn Van Horn, Gene Amaya, Ed Burkitt, Dave Benjamin, Spud Miller, Mike Chilando, Gary Sanders, Nick Vincent, Martin Maxwell, Adam Reed, Herb Andrews, Andy and Tom Craddock, the Bond Family and Martyn Hannis, Antony Billinton, the Robinson Family, Dom Romney, Joe Curtis, Pete Walters, Jared Vandermeer, Rikki Read and everyone who has followed and supported us on social media, your comments and encouragement really help!
Eurodragster.com: Many thanks Adam, we can't wait to see you on track and good luck to you and all the team!


Feature ©Eurodragster.com

---
Historical photos: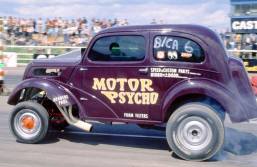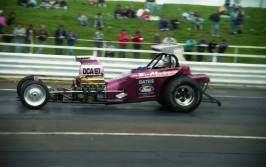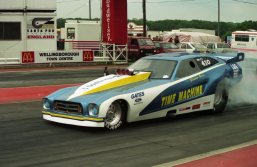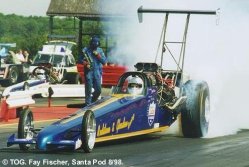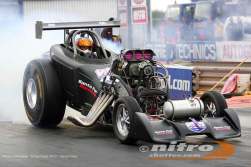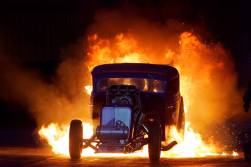 Photo of Motor Psycho Pop ©Roger Phillips and photo of T-bucket ©Rose Hughes.
---
Motor Psycho AA/Fuel Altered Facebook page
Motor Psycho AA/Fuel Altered Instagram page
Features and Interviews index
Back to News page
---