Andy Robinson Race Cars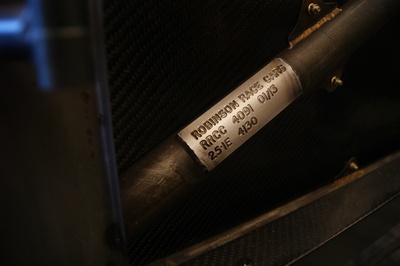 Honorary Eurodragster.com Staff Members Colin and Grace Roaf made a Sunday afternoon visit to the premises of Eurodragster.com sponsor Andy Robinson Race Cars in April 2014 where they took a look at Andy's Camaro and other projects in the busy workshop. Thanks to Andy, Luke and the team for their time on a busy day and to Bob Roberts for the invitation.
Click on any picture for a large image.
As we entered the site the first thing we noticed was a new separate workshop which was housing Andy's Pro Modified Camaro. Anyone who saw the Camaro on sponsor Aurora Bearings' stand at Autosport International in January would have been pleased to see the car without its body panels so that you could see under the skin of a state of the art Pro Mod. The planning and attention to detail is second to none. The photos show the car in even more of a disassembled state. Everything was being checked and rebuilt as required.
In the adjacent engine shop, the cylinder heads were being worked on. Outside the workshop, the main body shell was resplendent in its new colour scheme for 2O14 which made its first appearance at the first round of the MSA British Drag Racing Championship at the Festival of Power at Santa Pod Raceway. At the time of our visit Andy and Luke were expecting a visit from ace pinstriper and detailer Neil Melliard to work his magic.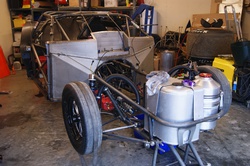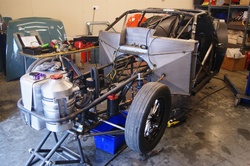 We could see the massive amount of extra space which the extension to the main workshop has created, but even with all the room, the area was crammed with various projects. Andy and the team had had a very busy week having seen a number of projects depart the workshop including Kev Slyfield's '57 Thunderbird Pro Mod which made its début before the Festival of Power.

On the chassis table at one end of the workshop ARRC are building Graham Ellis' new Ford Mustang Pro Mod.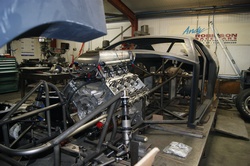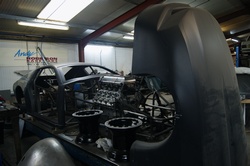 The far end of the workshop houses all the main machinery such as the CNC plasma cutter which enables ARRC to undertake the manufacture of one-off brackets which can be created from drawings or templates. ARRC can also carry out work in carbon fibre and titanium.

The pictures below show the diversity of projects on which Andy, Luke and the team are currently working, not all of which are drag racing-related.


Feature ©Colin and Grace Roaf for Eurodragster.com


---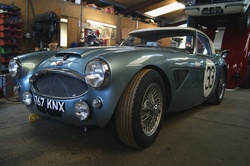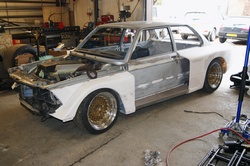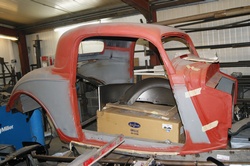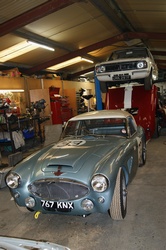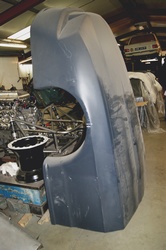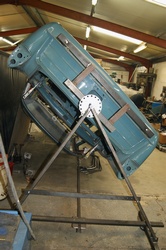 ---
Andy Robinson Race Cars web site
Features and Interviews index
Back to News page
---