Tributes to Jon Morton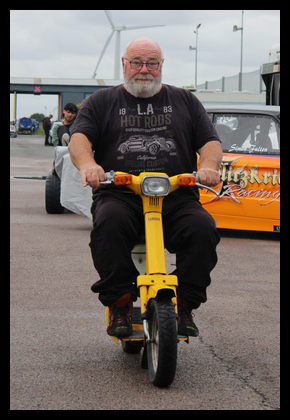 Its is with great sadness that we report the untimely passing of British sportsman drag racer Jon Morton on Thursday 8th September at Santa Pod Raceway, following a heart attack.
Jon's love of drag racing spans back to 1966, when he first persuaded an older cousin to take him to Santa Pod. He is someone who has been through the wringer a few times along the way, but it has not stopped him. In earlier days he helped out a fair number of racers, by crewing for them. First was Robin Wilby, who needed assistance with his junior dragster. Jon was then involved in a horrific life-threatening motorcycling accident, when he was on the pillion. If that was not enough, he would then break his neck in another serious incident! After helping Steve Woollatt in his early days, he crewed for Rod Pallant. Jon has encouraged many bikers to get into drag racing over the years - and he himself rates persuading his friend Brian Johnson to ride at a Blackbushe drag race as the best thing he ever did for the sport. Jon would crew for BJ at home and abroad.
Jon's own first step into regular drag racing competition was in 1985, in the Pro Stock bike class. Aided by Tyne Blight, he won some national events, and was voted BDRA best newcomer. In 1986 Jon won the first international event at Zandvoort, and in 1988 won the World Finals at Santa Pod. A new Kawasaki was built for the following year. This did not prove to be a match for the Suzuki-powered entries, and Jon dropped it at North Weald - but was quickly back out. After two years racing a Suzuki, Jon moved up into the Funny Bike class with Mike Beaumont. This was raced for four years, and was champion in 1993. The pinnacle for Jon, as a bike person, was to compete in Top Fuel Bike. Over the next 6 years a top class machine was constructed, thanks to input from Pete Davies and Frank Brachtvogel. In a sad twist of fate, Jon suffered two heart attacks before ever getting a chance to ride his now completed bike! Cruelly, ECG tests would prevent him obtaining a pro race licence, and the unraced bike was sold to Chris Hannam.
After swallowing this massive setback, and taking a couple of years out, Jon was desperate to get back racing, which would be restricted to sportsman classes. Having made so many friends on both sides of the sport, he made the switch from two to four wheels, and bought a '69 Camaro to try his hand in the competitive Super Gas class, which would prove to be a happy move. Jon campaigned the car through to 2017, when he was forced to take a break, due to work issues - and the Camaro was sold. Now he is back with his bright yellow 'No Hair' entry, having established himself as a multi-time champion in Super Gas. He is quick to credit his stepson Dan Page for all his help - especially with the electrical systems. Still a bike man at heart, Jon's love of American cars has done him well and he managed to keep on racing.
In July Jon was announced as one of the latest legends to be inducted into the British Drag Racing Hall of Fame in 2022. Jon will be sorely missed but we can all say hand on heart that he will still be racing in our hearts.
Race in Peace Jon, the drag racing community is going to miss you.

-- Keith Lee


---
We have received the following tributes to Jon. To send your own tribute, please E-Mail tributes@eurodragster.com.
The most recently-received tributes are at the top of the page.


---
KIND, fun, giving, loved, popular and so many adjectives you would like yourself to be described as. Oh and he smelt sooo good! Our hearts go out to Marcella and his family who he really loved. We were sad, sad, sad to hear his time had come. God Bless you Jon, for your genuine kindness and gentle, happy ways. We will always remember you as we raise a glass of Pinotage from Lidl and just for your very lovely way about you. RIP. We will miss you. Dom says hope you get to go through the Pearly Gates at 200 mph. xxxx.

-- Mandie and Dom Freeman


---
Such sad news to hear of Jon's passing.
We had so much fun with him throughout all of Europe in the past and he was one of the guys you always made sure you saw when racing at Santa Pod.
I was happy to see that he was being inducted at the British Drag Racing Hall of Fame, so he would always be remembered for his accomplishments in his beloved sport. Never knew "for ever" would be so soon.
Our sincere condolences to all of Jon's family and friends and we wish them all the strength to cope with this tremendous loss.

-- Vincent Pels for the Pels family - Zodiac Racing


---
We were so sorry to hear of the sad passing of Jon whilst at Santa Pod, doing what he loved best - racing and being amongst family and friends. He was such a nice guy who was always cheerful and always had time to help others. Jon was so well respected and a racing legend on both two and four wheels. We were so thrilled to hear of his Induction in to the British Drag Racing Hall of Fame this July, so well deserved! It is so sad that he won't be at this year's Gala to receive this wonderful accolade, but it is amazing to know that he knew about it and had already received the just recognition and congratulations he had so richly earned. Jon will be sadly missed among the whole racing community. We send condolences to all his family and friends at this sad time. Race in Peace Jon.

-- Chris & Claire (Team Backdraft)


---
Devastated to hear about the passing of Jon whilst I was away, Stu would have been devastated to hear the news too. Jon was one of the loveliest guys you could ever wish to meet, we had a couple of long conversations recently regarding his induction in to the Brirish Drag Racing Hall of Fame, he was absolutely made up and so proud. He will be sorely missed. My deepest condolences to Marcella all of his family. Rest in peace Jon.

-- Bev Bradbury


---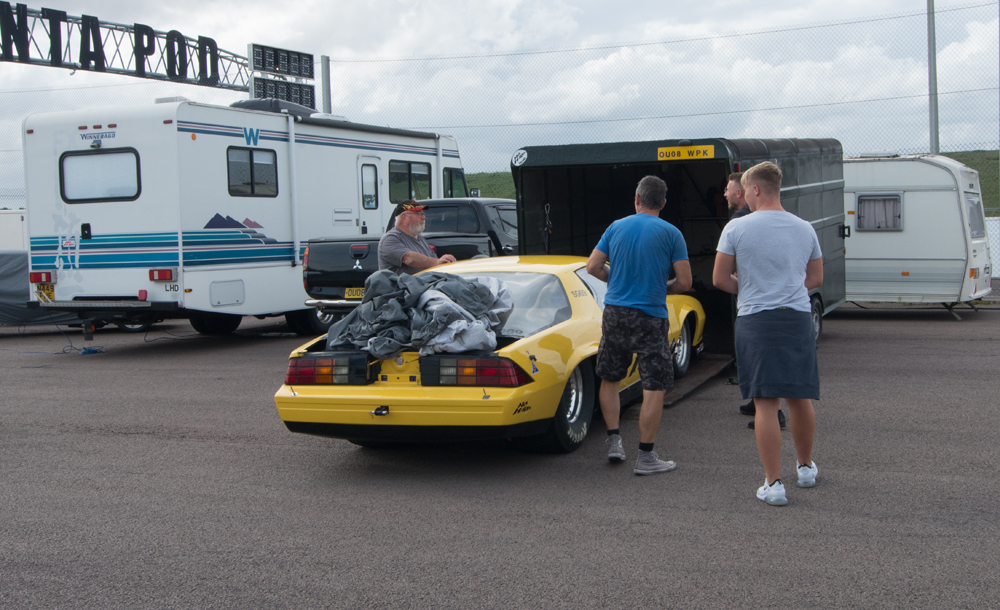 What a great character. I first got to know Jon when I took over ARRC's web site and I was looking for customer cars to feature. From then on it was always "Hi Bob" and a warm hand shake whenever I saw him. I've attached a picture of Jon in typical mode, chatting away on Wednesday as he set up for what would be his last meeting. His enjoyment of racing and perhaps even more the social side of life at the track was always evident even when things didn't go according to plan. I have say I'm pleased that Jon got a Photo Finish award at the Festival of Power to show he still had all his skills. Race In Peace Jon.

-- Bob Roberts


---
Friend. Confidant. Buddy. All-round nice guy.
The world is a poorer place for Jon's absence.

-- Melvyn Record


---
Many have said it and many more will repeat it, Jon Morton was a thorough and proper gentleman and of course a legend in our sport; to hear that Jon didn't make it whilst at the track, I was deeply saddened and more, but then as Dan said, rather at the track doing what he loved with the people that loved him. No one wanted this, but many will reflect and consider that perhaps this was the way to go, at home with your family.
Paula and Jon were great friends, and this prompted a phone call some time ago. Jon rang to ask if it was okay to purchase what was Paula's race car, a mark of respect between the two of them, and a mark of the gentleman he was and, in all our minds, will always be. When Super Gas is called to the lanes upstairs, he's in good company.

-- Ian, Nikki, Holley, Jack & Ben


---
RIP Jon. A true legend and Gentlemen. I will miss you riding around the pits on the little moped with that massive smile…

-- Nick Curtis


---
I had the privilege of sharing a house with Jon in Feltham. To say it was great fun doesn't come close. It was an open house, there was always someone round. I dread to think how much tea we drank.
Had some wonderful parties and met some great friends through Jon. If you knew Jon and didn't like him you were an idiot.
Can't believe I won't be able to give him a hug and tell him I love him. God I'm going to miss you. RIP Jon.

-- Gary Page.


---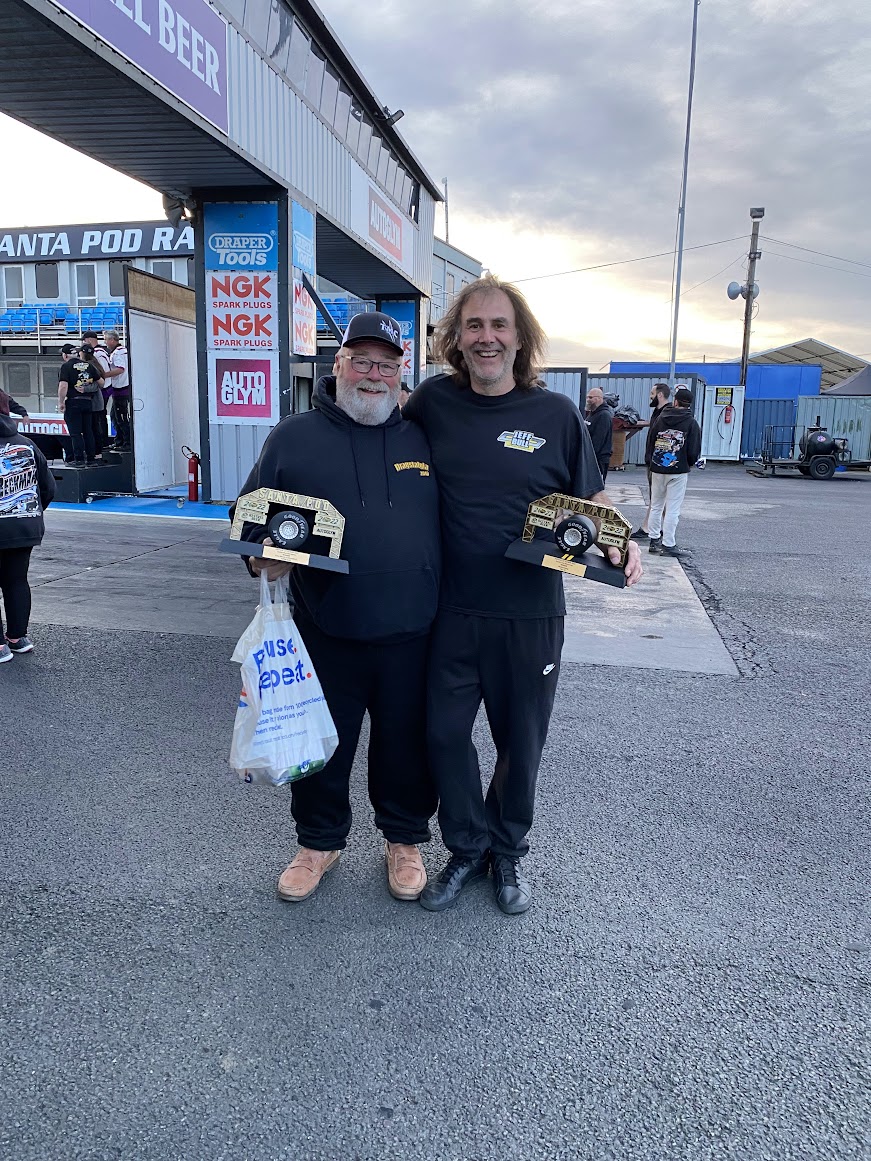 Big guy, big heart, huge compassion, we will always miss you but memories of you will remain forever in our hearts and we will never ever forget your massive hugs, cakes, curries and all the times you made us laugh. Our hearts are with all your family and friends at such a difficult time. Love always

-- Debs and Brett Clarke.


---
On what was already a sad and sombre day news of Jon's passing left a hollow feeling. I never approached you in the pits for a chat but, as a spectator, admired your racing ability on two wheels or four. RIP Jon and condolences to family, friends and team.

-- Brian Hicks.


---
Dear Jon, We only talked Wednesday. Next we heard that you died in your race car. Memories are what you left behind. The laughs we did have over 35 years were very special. You came over here and it always was a blast.
RIP Sweet friend.
We will miss you big time xx

-- Roel and Monique Koedam


---
A true legend.
Through all the years I've know you, all the banter, all the laughs and all the kicks up the bum from you on your scooter. I will treasure my final wave from you as you went and came back from your last run.
One great racer I will sadly miss at the track.
God speed. Love always.

-- Georgie Smith


---
Jon, can't believe you're gone. The first time I meet you was in Benson at a drag racing meeting in the Three Horseshoes about 15 years ago. You always had a warm welcome when I went to Santa Pod to say hello in the pits.
As Colin Theobald said, the Queen had the best wing man to take her to Philip. Rest in peace my friend, gone but not forgotten

-- Matthew Clarke


---
So sad to hear Jon passed away but pleased he was in the place he loved doing what he was so passionate about.
My wife Jacky and I have known Mort for years and I have one funny memory to share. Back in his funny bike days I was at the top end helping cars and bikes off the track. Jon came to a stop near me and remembering I smoked he reached under the body work of the bike and retrieved a cigarette and asked me for a light, on health grounds I had recently given up and had no light. He laughed then called me several names I could not possibly type here! In later years when he was having bad times in his life we would run into each other at swap meets and we always got a hug and a smile.
Jon, you were a legend and you will be missed so much.

-- Steve and Jacky Young


---
Today we all lost a true friend. Weather you raced two or four wheels you would at some point crossed paths with Jon. A larger-than-life character and always the host, he passed away doing what he loved at the place he loved. He'd just completed a Super Gas qualifying run and had made it back to the pits and but sadly suffered a heart attack. We can't thank all the marshals and medical crews enough for all your efforts.

-- Dan Page


---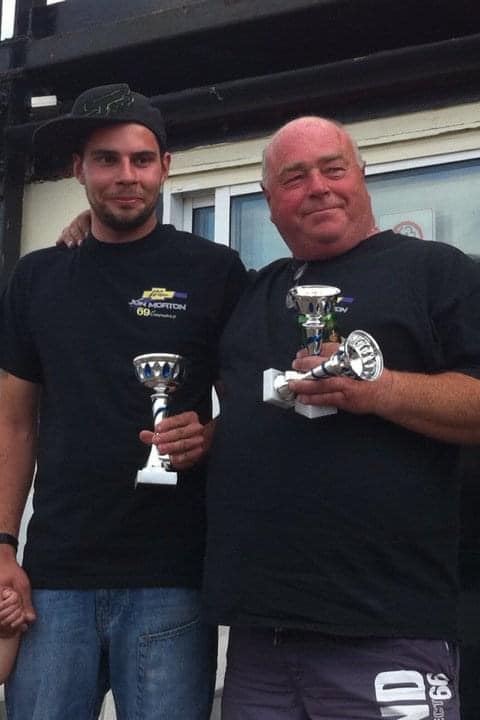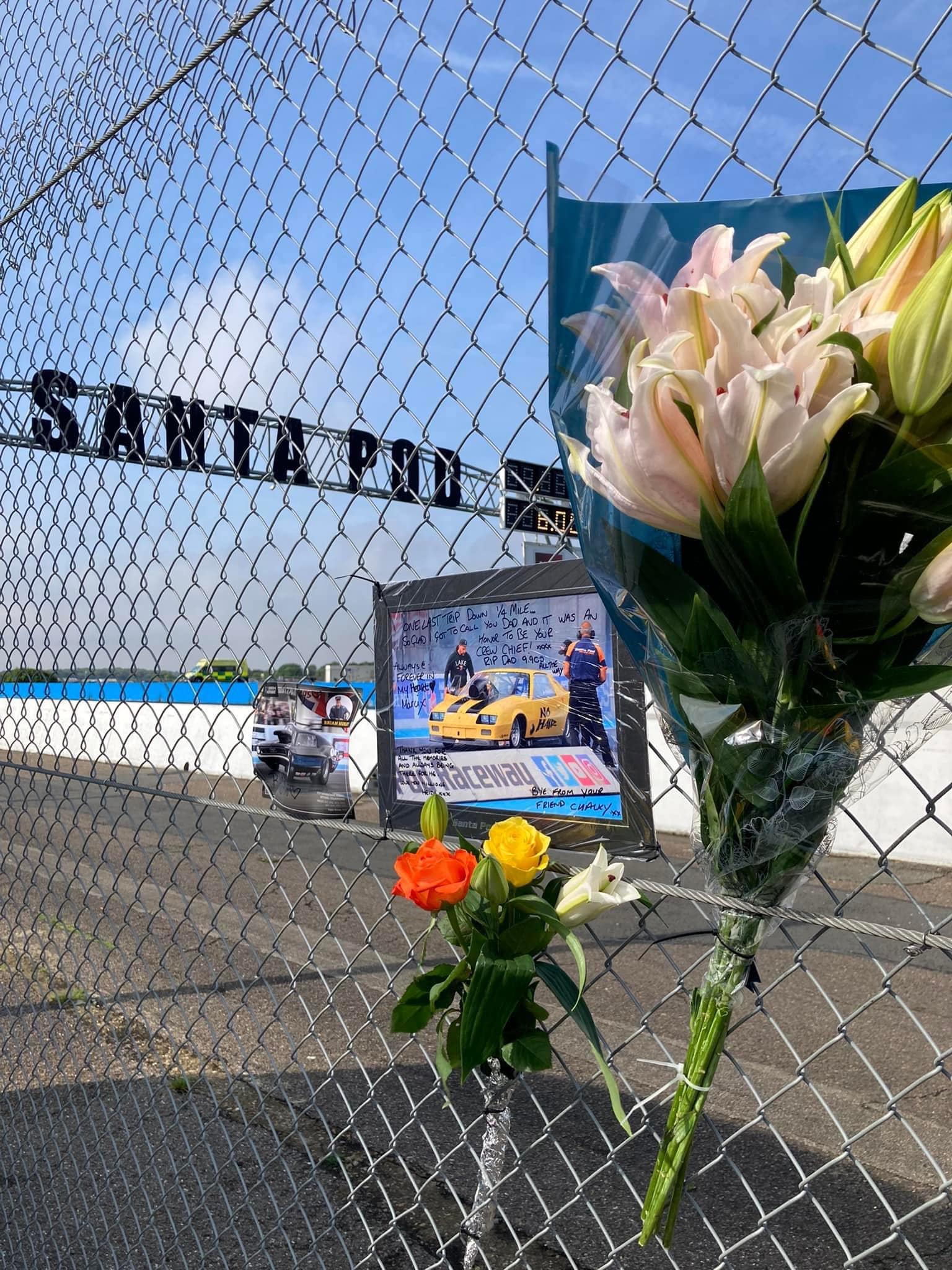 ---
He took me under his wing and treated me like his own for over 30 years, always there whenever I needed him. Made sure we had the best childhood possible and gave me endless memories to treasure. Always the life and soul of the party, causing chaos wherever he went.
He taught me how to drive, both on and off the track and ensured that Dan and I continued our passion for the quarter mile.
I love you so much Jon Morton, I can't believe that you are gone. I hope you are causing trouble up there and having a blast! Thank you so much for everything you have done for us.

-- Heide Stanley


---
To the man that gave me great childhood memories! Someone doesn't have to be blood to care and truly love you! And that's what this man did! So many fond memories that I will cherish forever. He never left my heart and will always be in heart forever!
I've always missed you & loved you!! I didn't realise that this would hurt me so much! He was a big part of my life and in all honesty he was probably the only person I loved as child! He cared and loved me like no other!
His children and grandchildren are so lucky to have had you, as was I. The best time of my childhood was with you! You can see where I get the love for trucks from. My only regret is not catching up with him.
Drag racing king, an amazing stepfather, life and soul of any party. RIP Jon Always and forever you will never leave my soul! Heartbroken.

-- Michelle Pt Powell


---
I would just like to say a massive thank you for everyone's kind words and pictures of Jon. To say that I am heartbroken and devastated is an understatement. I have lost my partner, my friend and my world. Jon touched everyone in one way or another and he passed away doing what he loved the most drag racing.
I am not sure how I will ever recover from my loss, but with the support of Jon's family and my own I can only take one day at a time. Jon will always be remembered for being the kindest, caring, happy go lucky, cheeky, larger than life character that you will ever meet. Sweet dreams & I will always love you, but you knew that anyway x

-- Marcella Field


---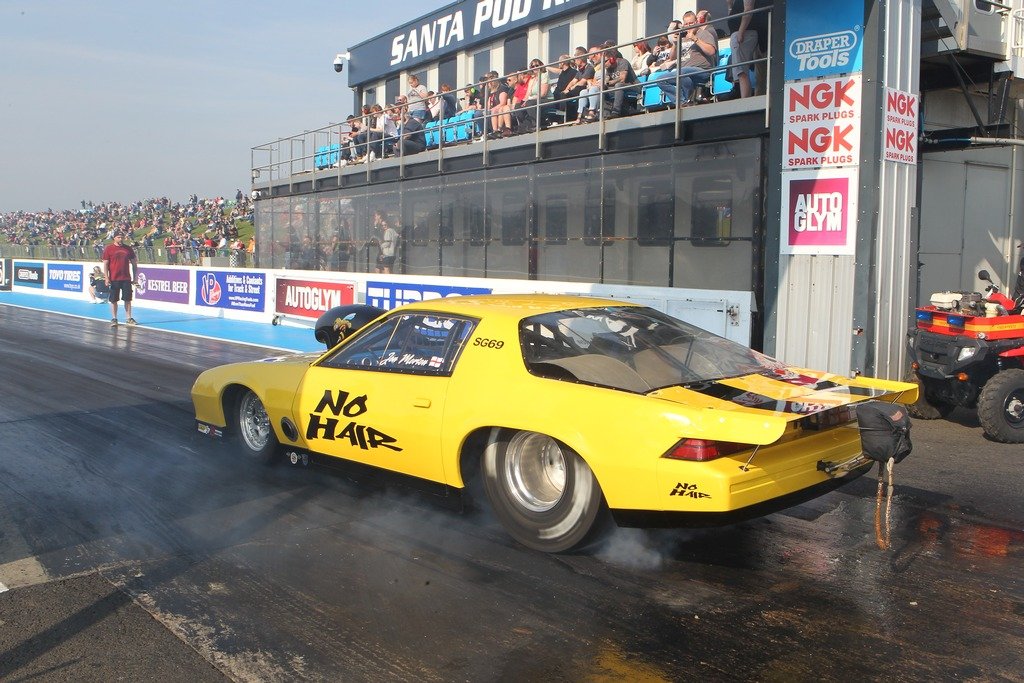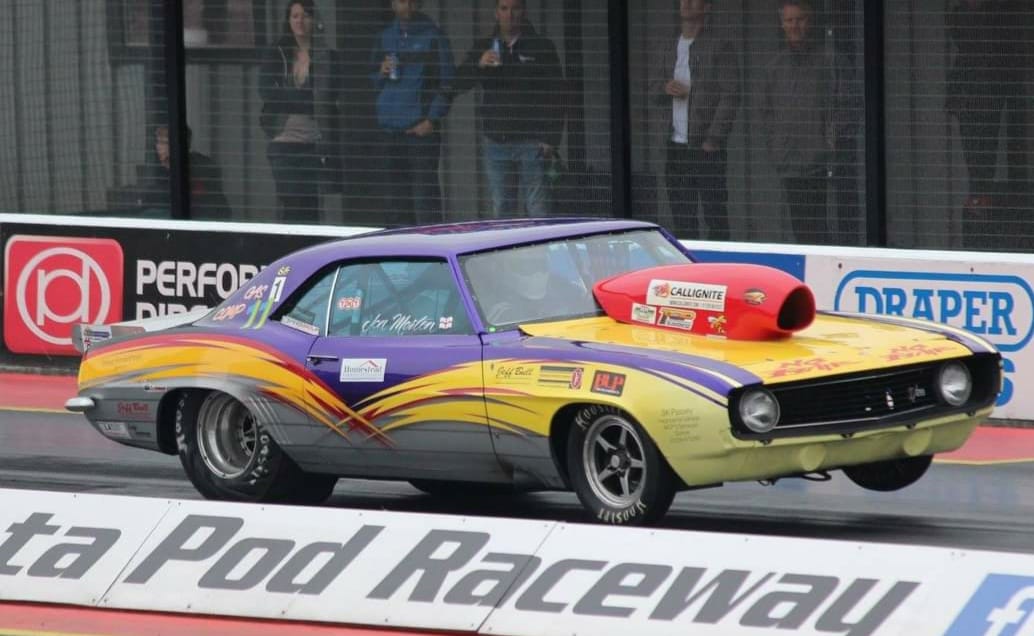 ---
What can you say about Jon that hasn't already been said? The world would be a far better place with more people like him.
I am so utterly fortunate that I got to call him a great friend and a great fellow Super Gas racer. He went way beyond what anyone could've asked when buying a car, he wanted to see me do well and for that I am eternally grateful. No matter what stupid question I came up with he would have an answer or would help out the best he could.
I really hope I made you proud Mort, I couldn't have asked for a better mentor. When it counted at Easter in that final, you nailed me to the tree and the finish line and the best thing about it was giving you a great big hug back in the pits.
Thank you for everything Jon, I hope you're still turning on those win lights wherever you are, I'm going to miss you.

-- Andy Dibley


---
On Thursday we lost an absolute one of a kind, legend of the sport! We had the privilege of racing with Jon for the best part of 16 years and had many great races over that time. I will always have huge respect for him, miss the hugs we had at the start of a race weekend as well as before and after an elimination round. The track has lost a massive personality and an all round good guy!
-- Collin Morrice


---
We lost one of our own yesterday, Jon Morton was racing before I got started which is saying something. Jon won just about everything there was to win, he was that good. Above that he was a great friend to me and just about everyone who had the honour to meet him and race against him. He died here at the European Finals doing what he loved amongst his friends. Your departing has left hole in everyone's hearts. Race in Peace my friend.

-- Paul Marston


---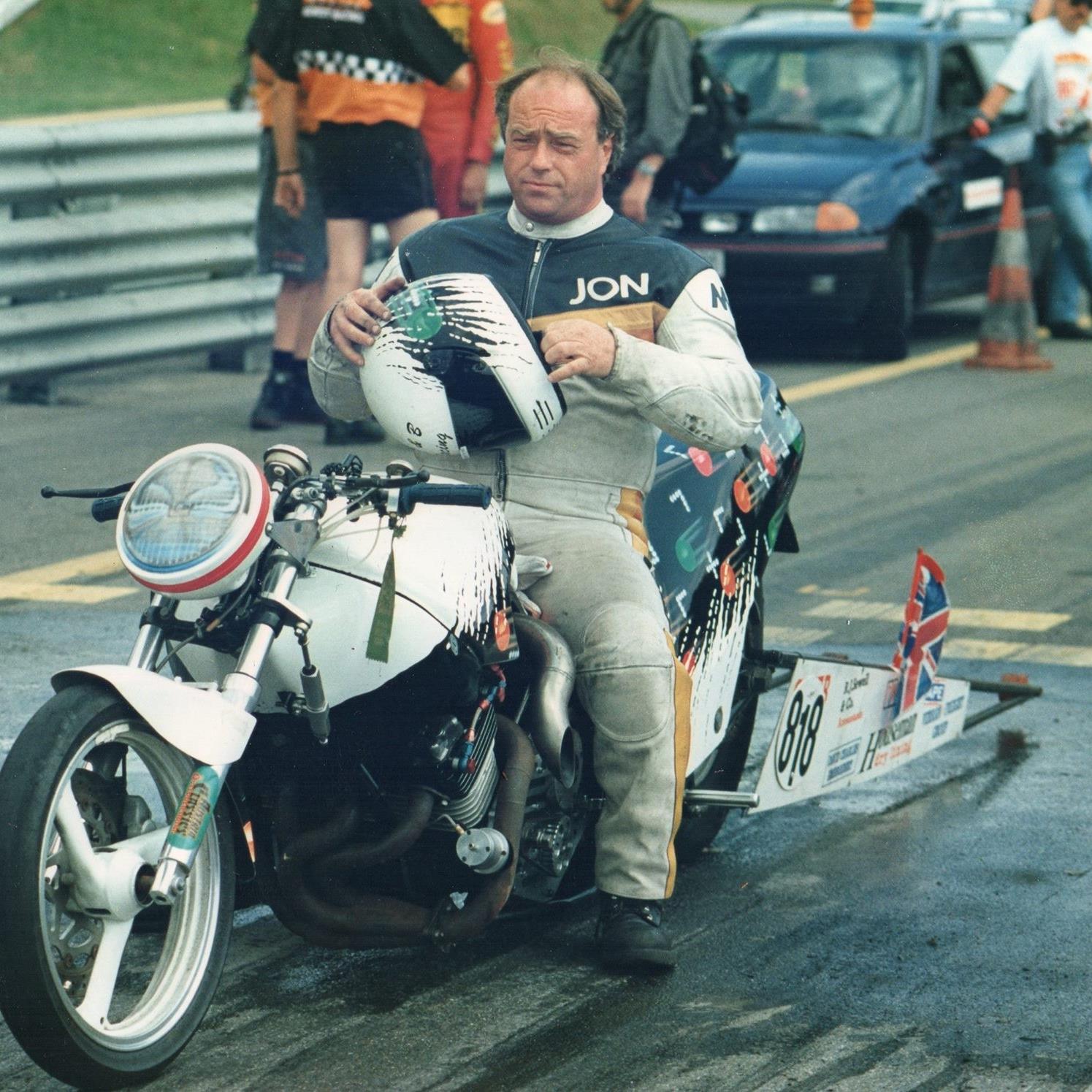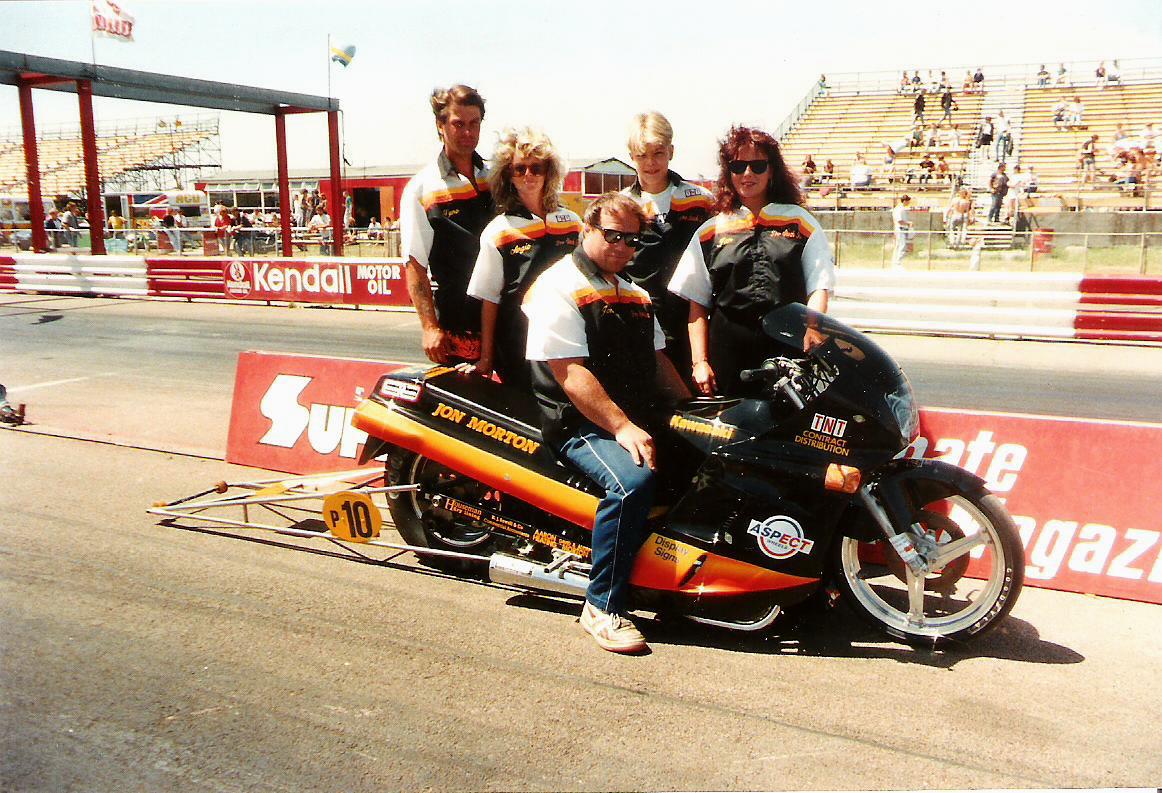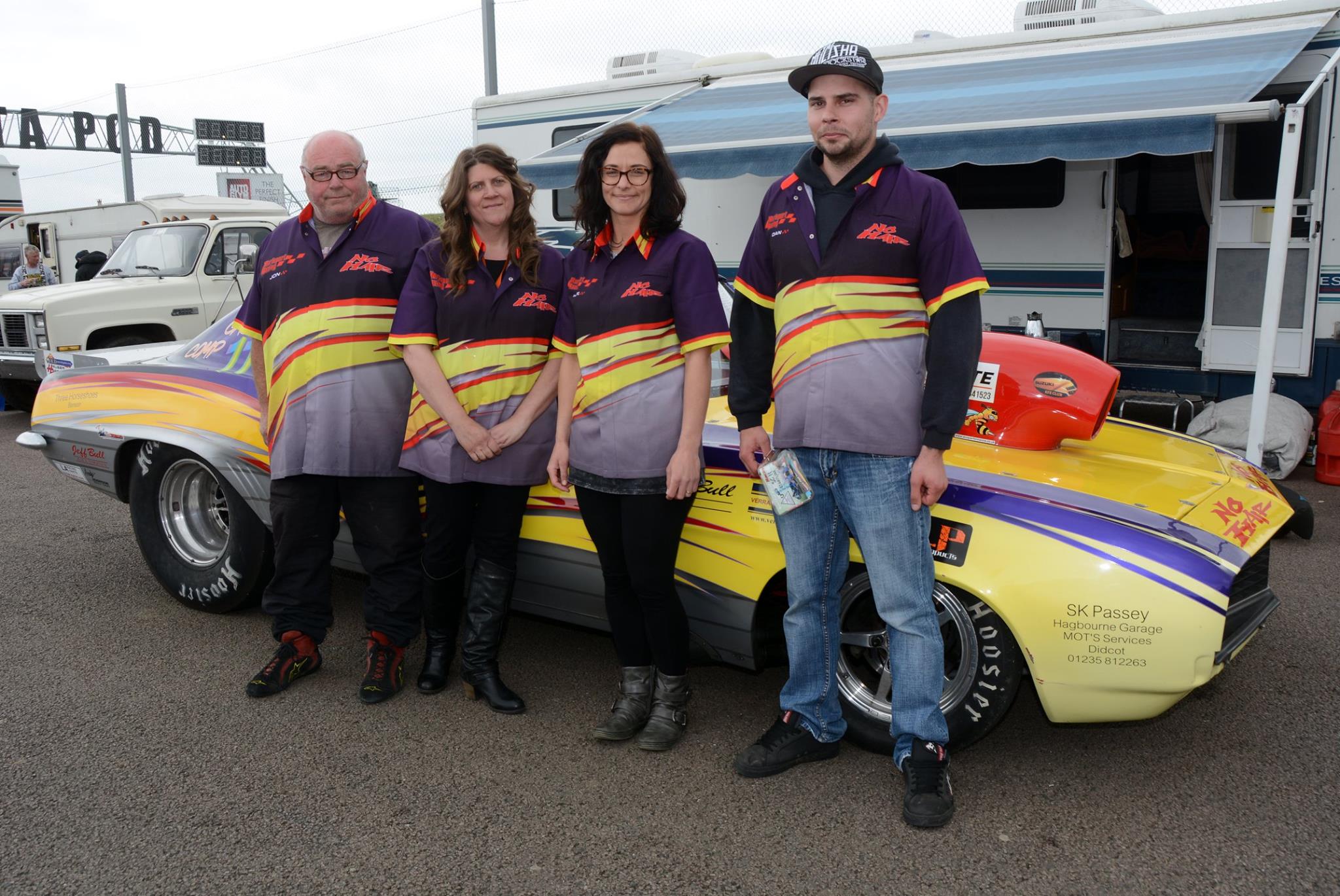 ---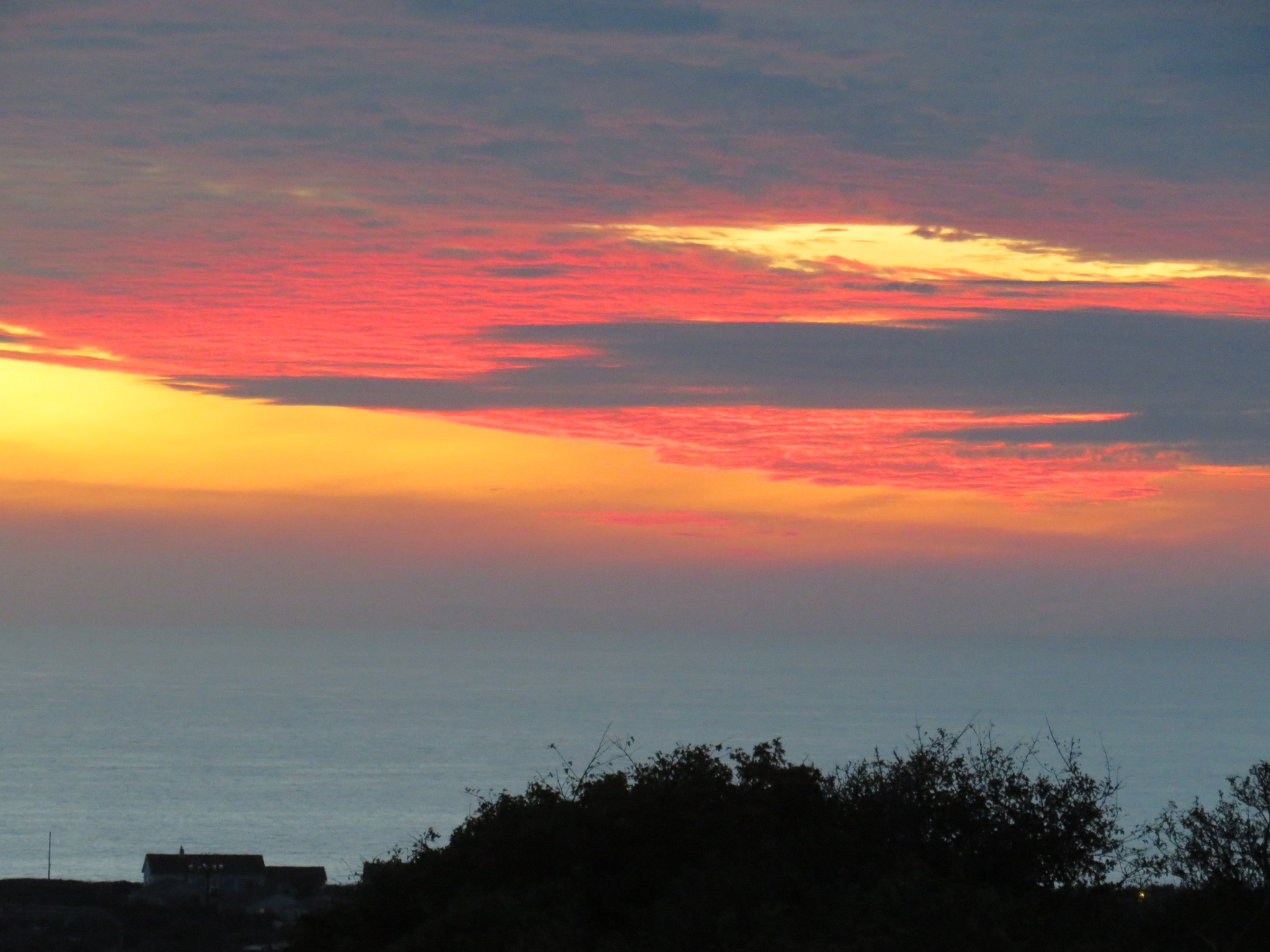 A sunset for Jon Morton. This was on Thursday night a few hours after I heard the sad news. You liked your sunsets over the river. A true gentleman and a friend for 30 plus years, I will miss that cheerful smile and the offer of cake while walking the pits. Rest and race well mate, heaven has a 1/4 mile waiting for you.

-- Alan Bauly


---
Missing you Jon.

Not sure who took this piccy (at top of page) on Thursday, (sorry to steal) but right behind you I'm left giggling away, as you had just been ribbing me good and proper! I'm going to miss an awful lot about you, the king of the BBQ (not so much setting fire to tables), the curries to feed the 5000 and the cakes. I'll miss your straight talking, the pink gin - Lidl's grapefruit flavour we 'cheers'd to only Wednesday evening my new favourite, blasting out the old school tunes, being the track Easter bunny and always having the best aftershave.

I'll miss you checking in on me and the kids, so much compassion for other people. I'll even miss your grumpy moments. Thank you for everything Jon. Dan, Heide, Marci, Chalky and Neil are very much in my thoughts, so much love to you all and all Jon's nearest and dearest.

-- Nici Fulton


---
We lost Jon Morton on Thursday at Santa Pod - a legend in our sport and one of the nicest people I have ever met R I P Jon x

-- John Atkinson


---
We will all miss you my friend you're a true Legend. A great racer on both bikes and cars. Your love of family, friends, music. Also racing's very own masterchef, lol, we all wanted a piece of that cake.

You are loved by everyone and will be sorely missed. I am so glad you bought the Camaro from me and returned to what you love doing. RIP my friend xx

-- Paul Watson


---
Was a truly sad day yesterday. It was exactly the day a year ago that I lost me Bruvver Chris, then the queen passed away, and then one of me best mates had a massive heart attack while doing what he loved, racing his car at Santa Pod. Rest in Peace me ol' Mate Jon Morton. You were one of the best...

-- Norm Wilding


---
I just spend a moment to reading your messages you sent me over the years. I´m so honored to call a dragracing legend as you a friend. We passed each other since the 80´s and as Kwacker racers we stick together! This morning my local radio channel played Queens "The show must go on". They said it was for the queen passing, but we all know the song was for you. Good speed Jon see you on a racetrack on the other side mate.

-- Peder Eneroth


---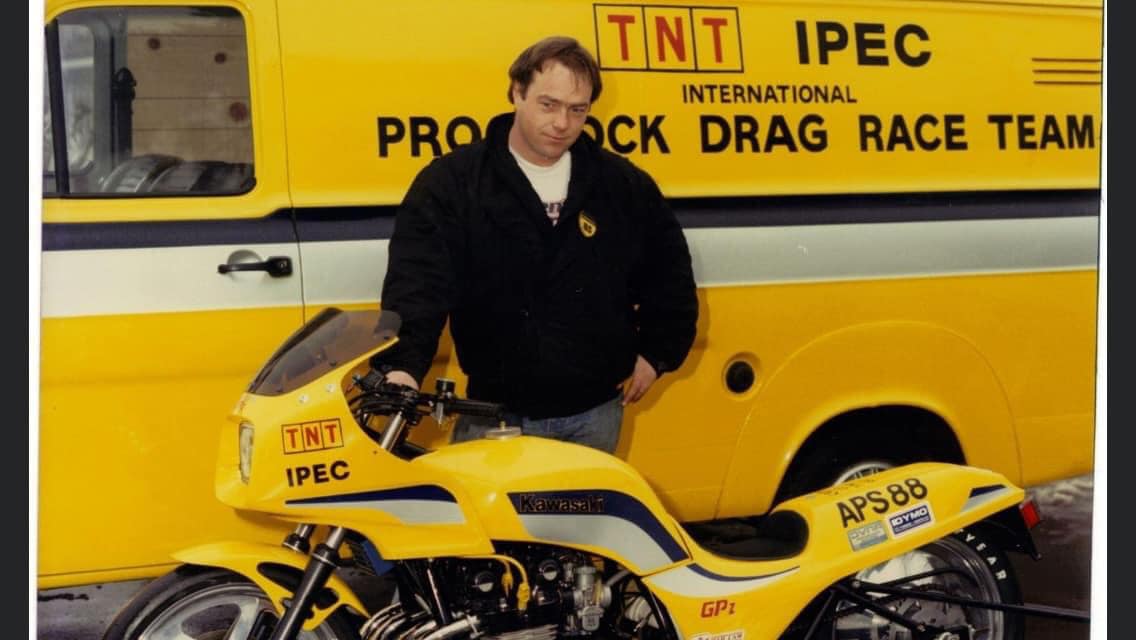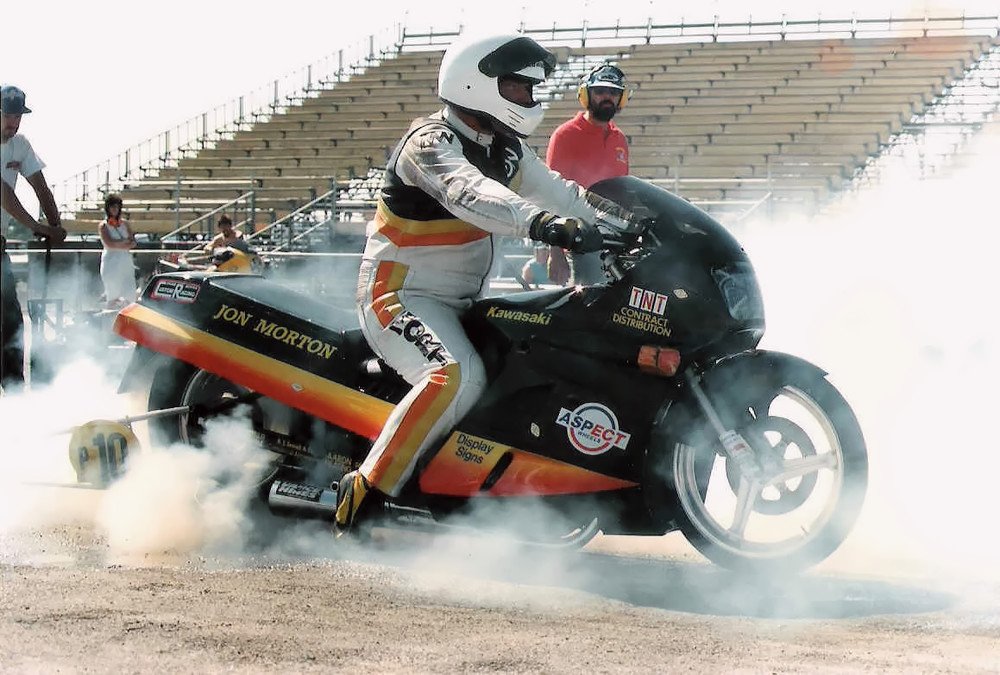 ---
What a way to go Jon, always with style and class, doing what you do best right to the last breath, Jon was a great guy and legend and the man behind the TNT Topfuel bike.

When Jon has his first heart scare which unfortunately stopped him riding the bike, he called me as I was going to buy the Steve Tong Rice Funny Bike, mate come and see me, don't buy the Funny Bike, Top Fuel Bike is the way to go, I came home and I bought 50% of the TNT Top Fuel Bike and the Cannon / Mortsport team was made, we did plan to share the bike but it became clear that the cars were calling and I bought Jon out to allow him to go enjoy his hobby.

From that first day, not only did we become team partners, we became the best of friends and I have watched him school drivers on the track, Jon you were my friend and I would not be where I am today but for you letting me ride your bike and I will miss seeing you at the track, legend till the end... RIP mate

-- Chris Hannam


---
Yesterday was a monumental passing in time. Not only did we lose our Queen, the world lost a great guy and my friend of 40 years. RIP Jon Morton, you will be sorely missed. Although our paths didn't cross often these days, I know if they did, we would pick up as if I'd seen you yesterday, the mark of a mate. Sincere condolences to your family and the rest of the world that knew you, you were and always will be a star.

-- Chris Tombleson


---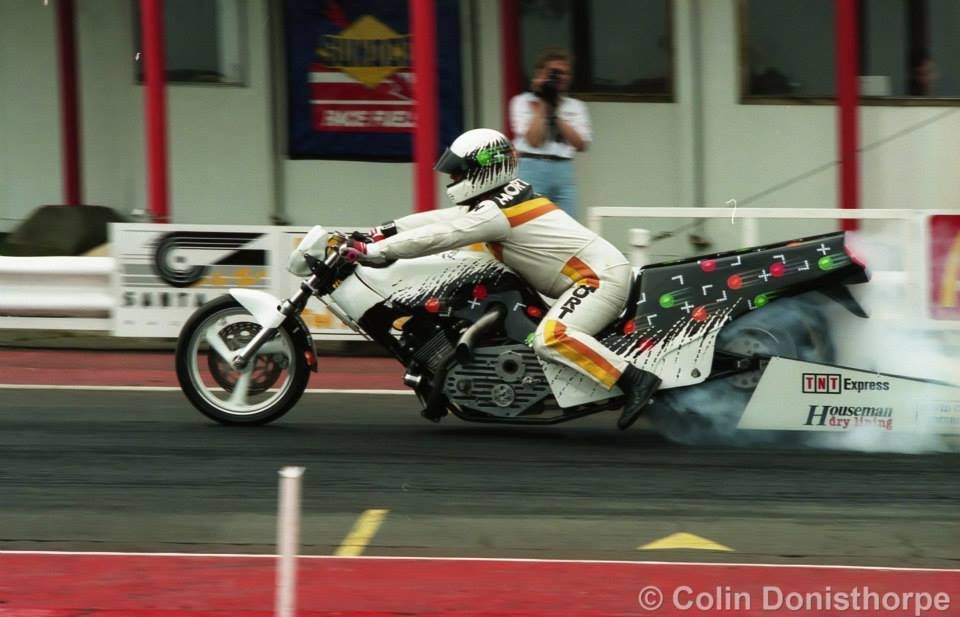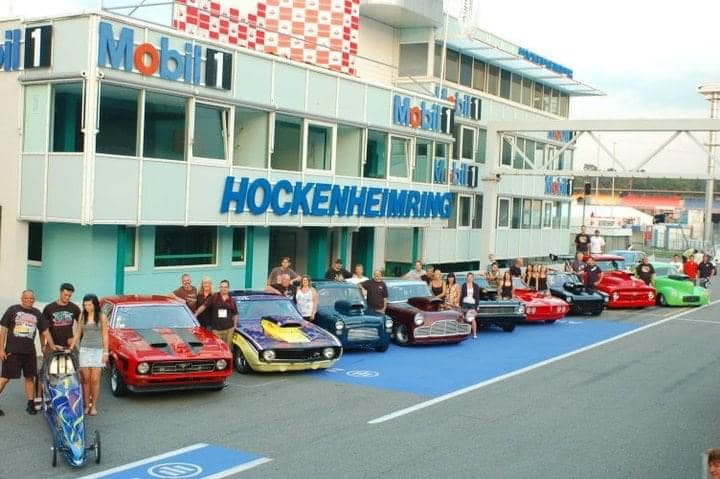 ---
A very sad day yesterday - firstly for the whole nation and world with the loss of our wonderful Queen and then the news of a dear friend Jon who sadly passed away at Santa Pod, doing what he truly loved.

The world of drag racing will never be the same without you Jon, you were everybody's friend and I will always regret not meeting up "soon" like we said we would. I will miss our message chats - and the beautiful music links you used to send me.

Keep partying and racing up there Jon, you will be deeply missed by us all. RIP.

-- Wendy Llewellyn


---
What a sad day all round! I'm gutted to hear the news about Jon. He was funny, kind and compassionate and an all round people person. Jon was of great comfort reaching out to me after the passing of Nev. I and all who knew him will sorely miss this man. My thoughts are with Jon's family right now. Rest in peace friend.

-- Libby Mottershead


---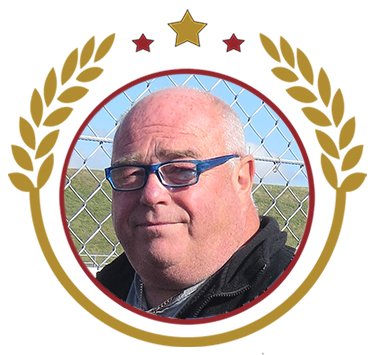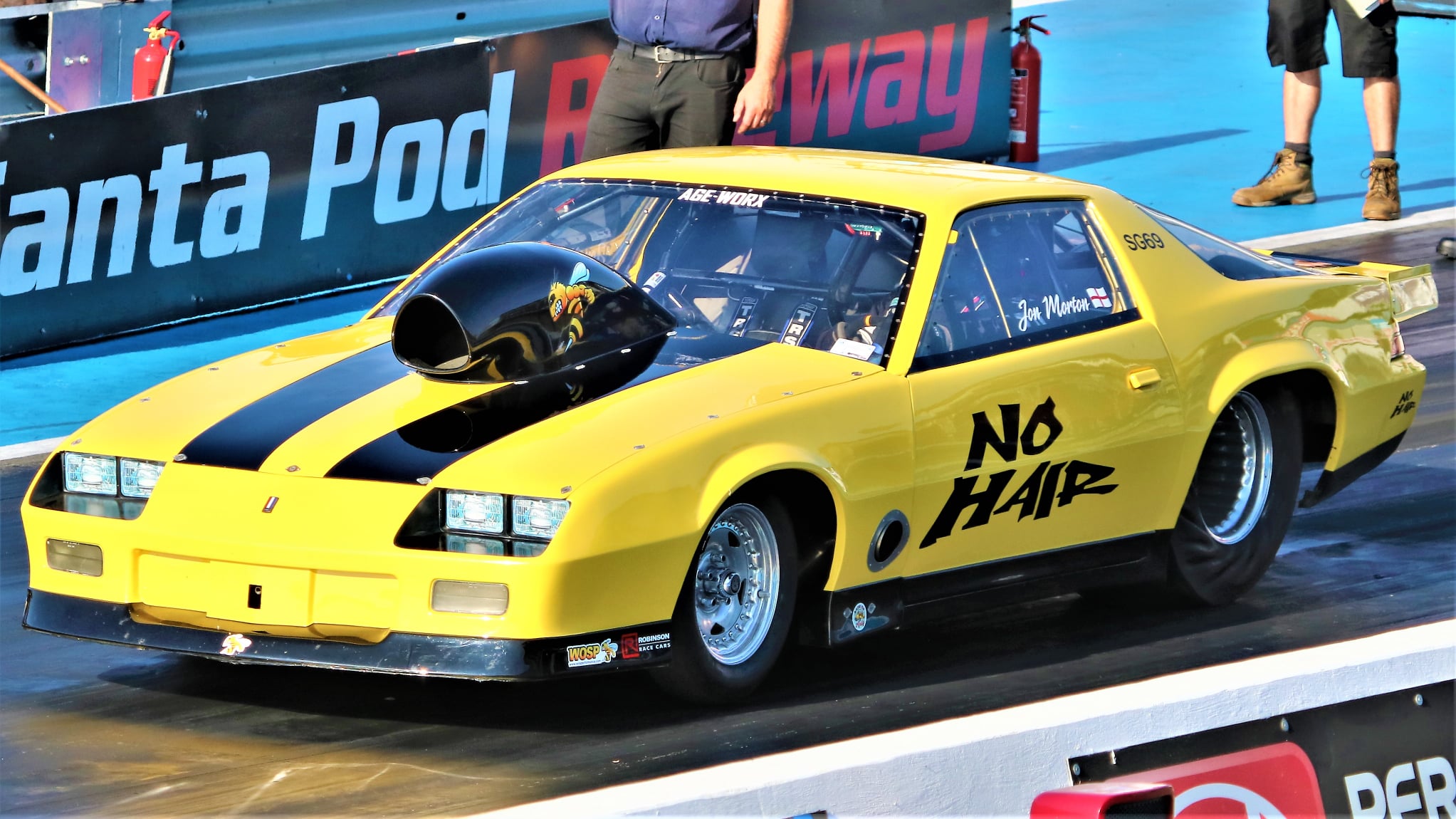 ---
We watched you run your last run this evening...Cannot believe you are gone. One of best. So glad to have had you as a good friend. God bless my darling.

-- Lisa and Glenn Pallant


---
It was a very sad day yesterday. Jon Morton was very much the inspiration at the start of Martin's Pro Stock Bike passion, and helped us to start out in this class back in the late 1980s. His advice, knowledge, friendship and good times will always be remembered. You will be missed enormously.Xx

-- Cindy & Martin Newbury


---
Rest in peace, Ma'am. You served your people admirably. And also Jon Morton, one of the kindest and loveliest chaps that we were so blessed to call a friend.

-- Lizz McCarthy-Charman


---

Features and Interviews index
Back to News page


---