Exclusive Feature on Team Rat Rage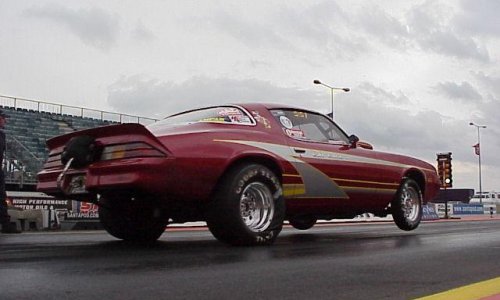 We spoke, in early December 2001 to UK Super Street Champions for the past two years Team Rat Rage, for the first in what will hopefully be a series of features on Race Teams. Team Rat Rage have dominated the Super Street Class for the past two years and consists of husband and wife Stuart and Anne Peck who hail from North East London.

Many thanks to Stuart and Anne for agreeing to be the "guinea pigs" for this new addition to Eurodragster's features!


Eurodragster: When did you first go to a drag race?

Stuart: 1980 - I can't remember the exact meeting but it was cold so it may have been the Guy Fawkes meeting (Then again in this country it could have been any time of the year!)

Anne: I can't remember but it was a RWYB and I was really bored. But I persevered and I do remember I never really understood what was going on until one meeting at York when I really listened to John Price's commentary and bracket racing was no longer a mystery. By then we were also going to the big meetings at the Pod and I hasten to add I was no longer bored - I was hooked.


Eurodragster: When did you first take part in a drag race?

Stuart: Gary's picnic, 1992

Anne: The Cannonball in 1995. A friend of ours had kindly let me race his Camaro at a RWYB at North Weald and they had to crowbar me out of the car I was so excited. Stuart was so impressed with my enthusiasm he said I could race our Camaro which was still on the street at the time, and I was really shocked because I hadn't been allowed to drive the car before. By then I was friends with Carla Pittau who really encouraged me. When I went to the collection area for my first ever proper race I was strapped into the car, sick with nerves and dying for a pee, I couldn't believe how relaxed everyone else was and Carla tried to get me to get out of the car to have a chat - and a cup of tea!! The last thing I needed - but I was too petrified to move (I won the race though!)


Eurodragster: What is your current car?

Stuart & Anne: RAT RAGE!


Eurodragster: When did you acquire your current car?

Stuart: May 19th 1982. My friends were all buying Yanks and I wanted to get in on the action so I bought a 1975 6 pot Camaro. I was really excited about owning a Yank until I drove it - I put my foot down and nothing happened! The 6 pot had to go and was quickly replaced by our current car. When I bought it, it was 3 years old and covered with Elvis Presley memorabilia. Over the years it changed from a stock 1978 Rally Sport LT to a show and go. The first modification (apart from losing the Elvis stuff) was a new set of headers. There followed too many modifications to list here but the major change which pointed us towards racing was the installation of a 454 big block. It was no longer really streetable and Anne wanted to get her hands on it to go drag racing. When we started racing it was still street legal although it rarely went out (Anne: the only time he used the windscreen wipers was when it was MOT'd). We even still had the radio!


Eurodragster: Who built the car originally?

Stuart: General Motors then me!


Eurodragster: What is the powerplant and who built it?

Stuart: 468 big block chevy built by Tony Merry of Burton's Performance in Ilford.


Eurodragster: Approximate BPH?

Stuart: The current engine has been dyno'd at 540 BPH/525 ft lb torque


Eurodragster: What drivetrain does the car employ?

Stuart: TH400 with shift kit/transbrake. 12 bolt chevy axle/strange spool


Eurodragster: What is the car's race weight?

Stuart: Until now we have been racing at 3100 lbs. Now the car weighs approx 2680lbs after Hauser chassis work over the winter.


Eurodragster: How the car has developed since you first got it?

Stuart: The car was originally raced in full street trim plus roll cage with a total weight of well over 4000 lbs! And it still ran in the 12s. Slowly the weight has been shaved off, the biggest change being the fibreglass front courtesy of Bob Doyle. All this was done with the same engine we have now plus the use of nitrous in Pro ET when we ran well into the low 10s.


Eurodragster: Best elapsed time / terminal speed?

Stuart: 10.22/135mph (217kph) with gas


Eurodragster: Who is your current crew?

Stuart: Anne, and John Redmond a very old friend of ours who lives in Newberry near Gainesville Fla. He has been one of the biggest helpers on the parts sourcing front and is technically our Stateside other half of the team..Also we have had some good hols over there! I really cant thank him enough because he has been so helpful and saved us a load of dough over the years and I personally feel bad about not giving him credit in the past when we had an article in Street machine and he got a hold of a copy and said "where's me?"

Anne: Stuart. We now have young Stacy Grant who kindly wears a crew shirt to add a bit of badly needed glamour to the operation!


Eurodragster: What plans do you have for the future?

Stuart: We shall continue in the same class although we have already had the car rear ended and we have another engine which I am building now. When a few of the other guys are ready we may move up and get the gassers parties going again. Longer term I would like to continue to develop my own car up the chain, possibly even as far as Pro Mod Spec. I appreciate to get to that spec they would be nothing left of the original car, but as it would be developed gradually it would still feel like "my" car. Now I just need that lottery win to fund it!!!

Anne: I'd quite like to get the kitchen finished.......


Eurodragster: What is your favourite story/moment involving the car?

Stuart: Winning the main event 2001 and winning the national championship 2 years running. And seeing Anne win!
And seeing Anne win...
And seeing Anne win...
And seeing Anne win...

Anne: We were at a Saturday Night Special during practice time trying to get the car to run a 10. There were a few of our friends there and John Price was commentating and he eventually cottoned on to what we were trying to do. Stuart ran a couple of 11 zero's and then on the next run he did a 10.97. You would have thought it was the first 4 in Europe!!! I ran down the pits (no mean feat for me) to tell Stuart and his face said it all. It might not seem much to everyone who runs quicker but for us it was a real achievement.


Eurodragster: What is your favourite story from the pits?

Stuart: The famous race across the pits to the toilet which took place at the Canonball this year! The contestants were all the lads and consisted of the M'hula crew, the Doignes, myself and any other idiots that would do it!!. Suffice to say that the race took place fairly late on in the evening and the contestants were all well fueled up to take part and cheating was rife, with Lorne from M'hula crew redlighting at the start and resorting to several underhand tactics to try and secure the win. Unfortunately the race had to be red flagged after a coming together between Lorne and myself! We never did decide a winner to that one.......

Anne: There are so many but they mostly involve alcohol (the beer kind not the fuel). One thing that sticks in my mind is during my first meeting the Camaro developed a cracked wheel rim. I immediately had so many offers of help - Simon Farmer was one and he had been so brilliant for the whole meeting - but unfortunately his wheels had a different stud pattern. I eventually borrowed Ray White's wheels and even when he wanted to go home and I was still in competition he didn't complain! It's been said before many times that drag racing is a friendly sport but that episode really proves it I think. My other heart-warming story is not really pitside but shows the spirit of the drag racing community - Stuart and I were moving house and we were homeless for about 4 months. Although we didn't know them very well Fay and Paul Fischer offered to give us a home - although this situation was fraught with possibilities of everything going horribly wrong we actually ended up really close friends and the friendship has continued since. Then there was the time Bob Doignie helped me take off a rear wheel and shock absorber and let me pretend to Stuart I'd done it on my own...there are so many stories I could keep you here all day!


Eurodragster: What do like most about the sport?

Stuart: John Price always used to wake us up in the morning on the PA system with the phrase "all u luvely poeple out there in pod land" or something like that.. Now that says it all because it is just that, almost like a holiday camp that you have gone to for a few days and taken your car and a load of mates with you.
Not too keen on being woken up that early but that serves us right for drinking for England and British drag racing!!!

Anne: The camaraderie and that pure adrenaline rush when you are racing - there's nothing in the world quite like it. Top Fuel. Pro mod. When non-racing friends ask me "why?" I can only come up with the old adage - if I have to explain you won't understand!


Eurodragster: Any people you would like to thank?

Stuart: Me! Good old Peter Lane, apart from all the help with everything else, after all the messing about i did with the cars suspension it was Peter that got the chassis to work with those old leaf springs and ladder bars, and work they certainly did! Geoff Hauser and John Webster, and of course 'er indoors!

Anne: Stuart for letting me race his pride and joy in the first place and for putting up with all the stick when people think it's hilarious to tell him I'm better than him. I'm not because I can only be as good as the car I'm given to drive and that is all down to Stuart. Carla Pittau and Fay Fischer for inspiring me to drive in the first place. Peter Lane for the help he gives Stuart. The Bristol doorslammers for being a bloody good laugh and Wendy Llewellyn and Janice Morris for being my best friends. My nephew Henry for thinking I am the coolest Auntie in the world!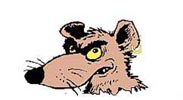 Feature ©Eurodragster.com
---
Feature index
Back to News page
---
Eurodragster.com aims to bring you links to all the best European Drag Racing web sites. To add your site to Eurodragster's listings, simply email links@eurodragster.com with your URL and a little information about your site and we'll do the rest. When you update your site, drop us a line at news@eurodragster.com and we'll feature your site in our "What's New" section.
Eurodragster.com is a non-profit-making organisation run by a small group of Drag Racing enthusiasts for the sole purpose of promoting European Drag Racing. If you can help us to meet the modest cost of hosting this web site by advertising here, please email webmaster@eurodragster.com. We're sure you'll find our rates extremely competitive.